PS: This article was originally published on memorycarver
"People travel to faraway places to watch, in fascination, the people they ignore at home"
- Dagobert D.Runes
We often tend to forget how blessed we are, blessed in abundance, be it a travel destination or the heritage palette - The old fort temple at Bettadasanapura is one such destination people tend to overlook.
Though I crown myself as a passionate and avid travel blogger, I seldom set out for trips - laziness piled up over passion! But there are times and situations when 'that' passion looms, making me footloose.
MY SHORT TREK TO BETTADASANAPURA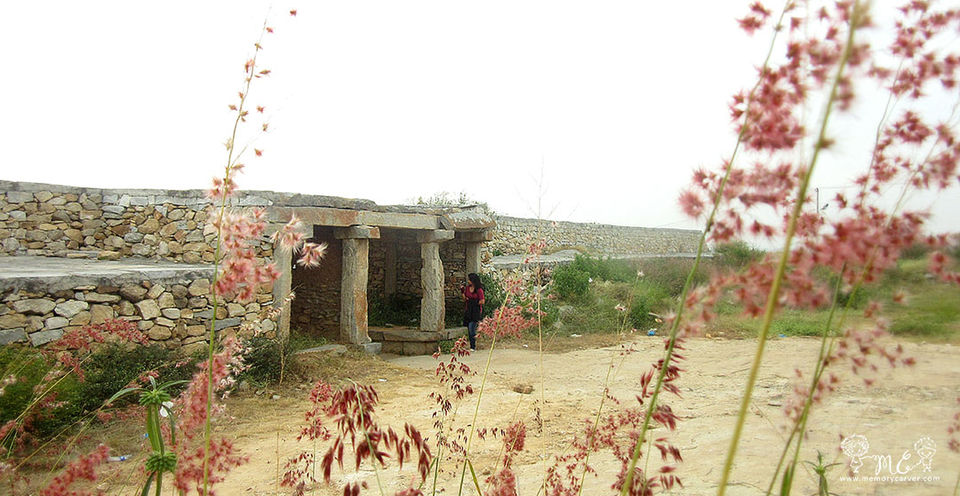 Sitting behind the driver's seat, gazing at the unseen horizon yonder - a cab trip to Bannerghatta, was when I noticed a small temple that stood to crown a hill. Not being able to suppress my urge to experience the cockcrow from up there I finally decided to go temple hunting (unfortunately no one knew much about it).
As this was a place I have heard no one mention in their agenda nor rated as a "must visit" in Bangalore, it took me about two to three days figuring out the name and history!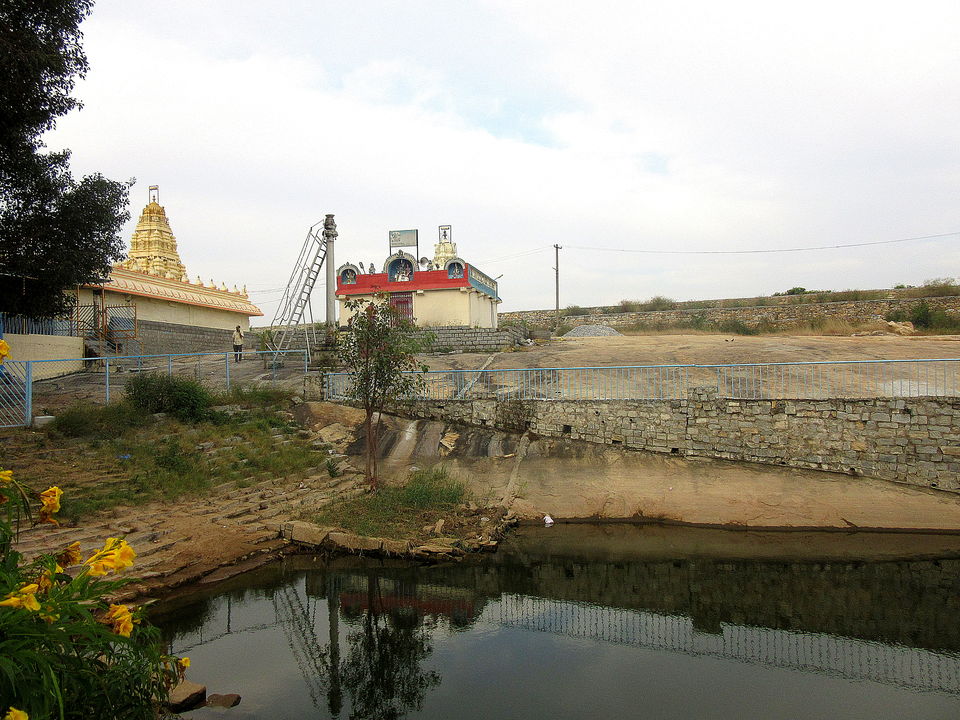 Saturday morning 5:30am:
With the Jack Frost nipping at our nose, we trekked all the way up to the Old Fort temple of Bettadasanapura. Well… not exactly, we trekked halfway, took an auto to Bettadasanapura bus stand (wanted to be on time for the sunrise! But, we kinda missed it), and hiked up the hill.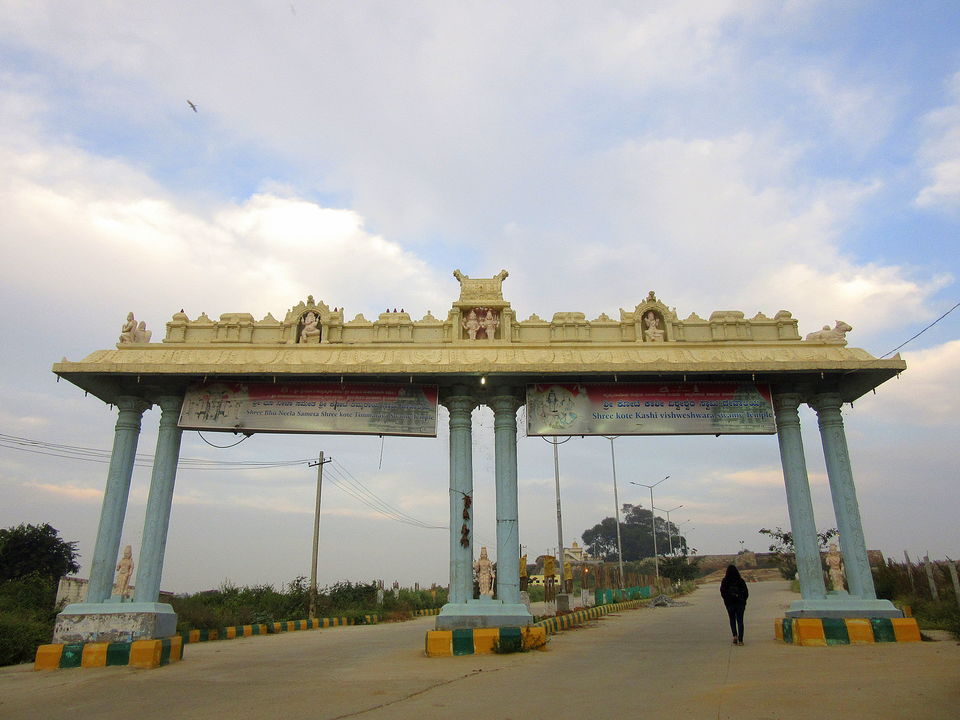 Getting down at Bettadasanapura bus stop, the temple appears straight ahead, a bit of walking and you are at the entrance arch.
The trek up the hill is not treacherous, but is convenient and steady, making it an easy climb for all ages. Vehicle parking is also possible up the hill.
Even with the vehicles darting by, serenity remains untouched, making it perfect for an atemporal retreat! (Go dig into your favourite book or maybe practice some music, safely away from all kibitzers ;P )
WHATS AND WHERES
Set atop a rocky monticule in the dorp of Bettadasanapura, south of Bangalore, is the temple of Lord Thimmarayaswamy - a temple known to be standing for more than 450 years, together with Bhoodevi and Mahalakshmi. A Kashi Vishwanath temple is also built beside.
Adding to the attraction is a statue of Garuda placed in the courtyard and a stone cut pond, Kalyani - which is believed to sustain water for the entire circle of the year even without having a proper source to support.
HOW TO REACH
 Nearest airport and railways : There is no close by airport/railway. Get a flight/train to Bangalore and then book a cab to E-city from where you can board a bus to Bettadasanapura.
 Nearest bus stop : Board BMTC bus number 343 from electronic city - The temple is located at a walkable distance from Bettadasanapura bus stop.
WHAT TO CARRY
Being a small village that doesn't get to see much of tourists one may find no nearby hotels or restaurants, you might have to wait until you reach E-city for a snack or maybe go to Meenakshi mall. You can stop for tea at small stalls nearby or carry along knick-knacks, but remember, DO NOT LITTER THE PLACE with packets and wrappers!
Even if you decide on going normcore for the sunrise, do carry a shawl to cover your ears from the clutches of strong wind.
For more details on Electronic City.