By an overnight journey by train we got to Karnataka from Telangana and we (45 history Hon. Students from Delhi)were so much ready to get the day started. 
We started our morning with a dosa and let me tell you one thing I have fallen for South Indian cuisines . They are so yummy .
We left the hotel around 8 am in the morning and we booked two local buses for the ride .
It was one of the most exotic bus rides ever.  The drivers let us sit on the roof of the bus.  The view on our way was amazing with tall coconut trees on the sides , with empty roads and some Bollywood music . Trust me I can't ask more than that. 
I have seen women over here looking beautiful Gajras in their hair , so even I tried one.  After all Travel is all about blending into their culture.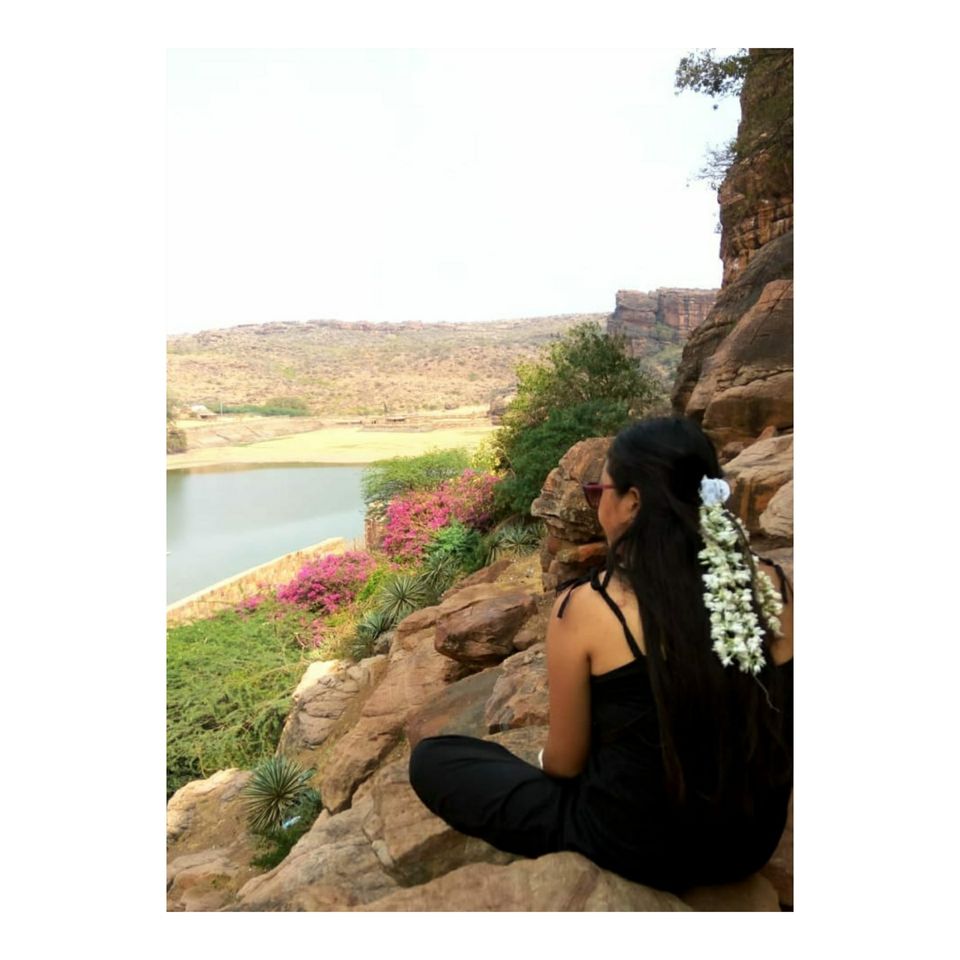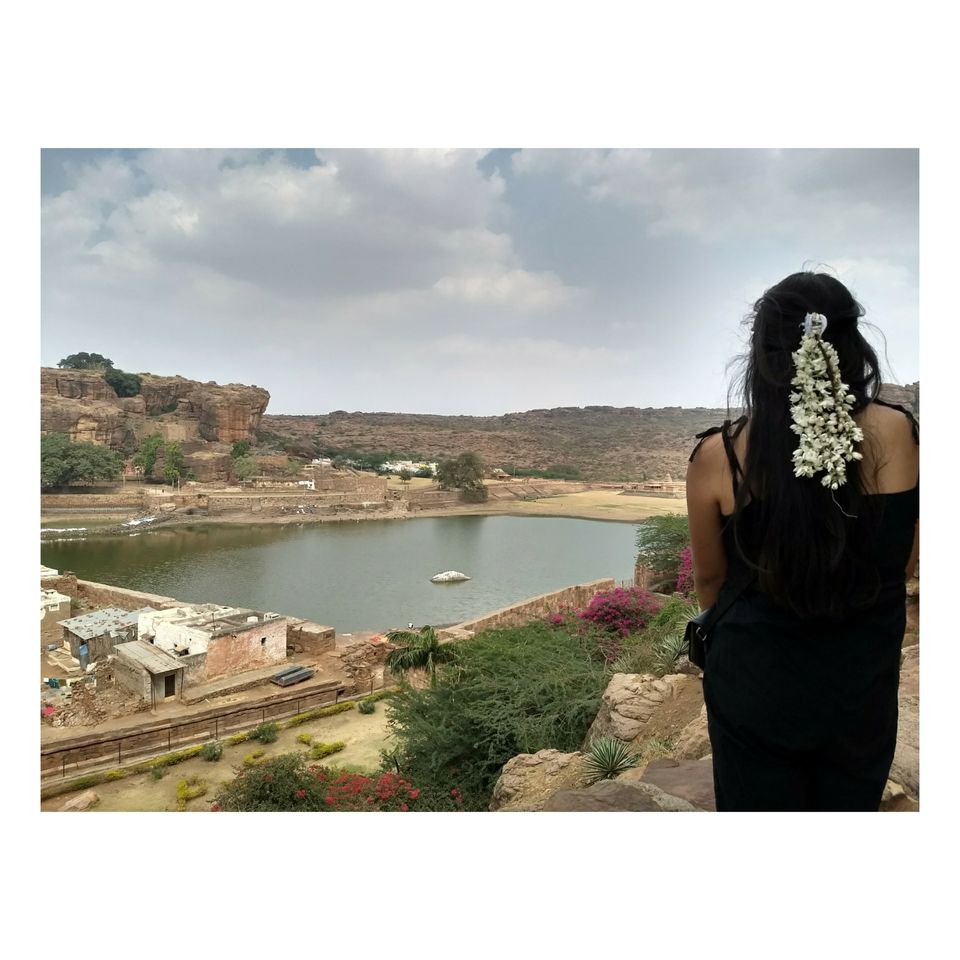 The roads were one way , so at one time there was traffic and all of us ( two full buses people ) got down and danced on Thailyva music .
Located in the Bagalkot district in Northern Karnataka , badami Caves are some hindu ,Jain and Buddhist temples which are rock carved dating back to 6th century Chalukyan Dynasty. It was once capital of the chalukya.  There are no. Of caves and manuscripts are to be seen in Kannada language.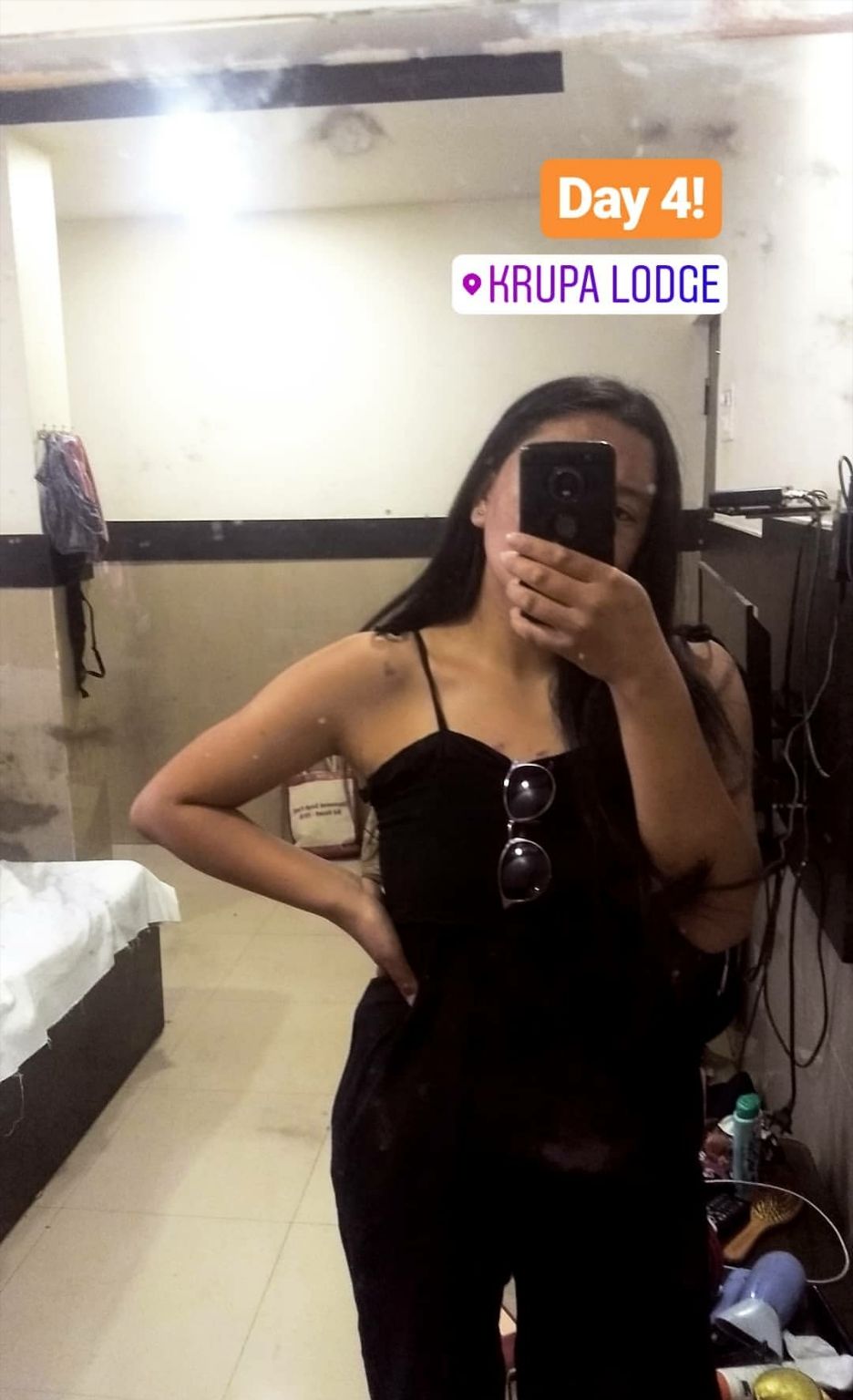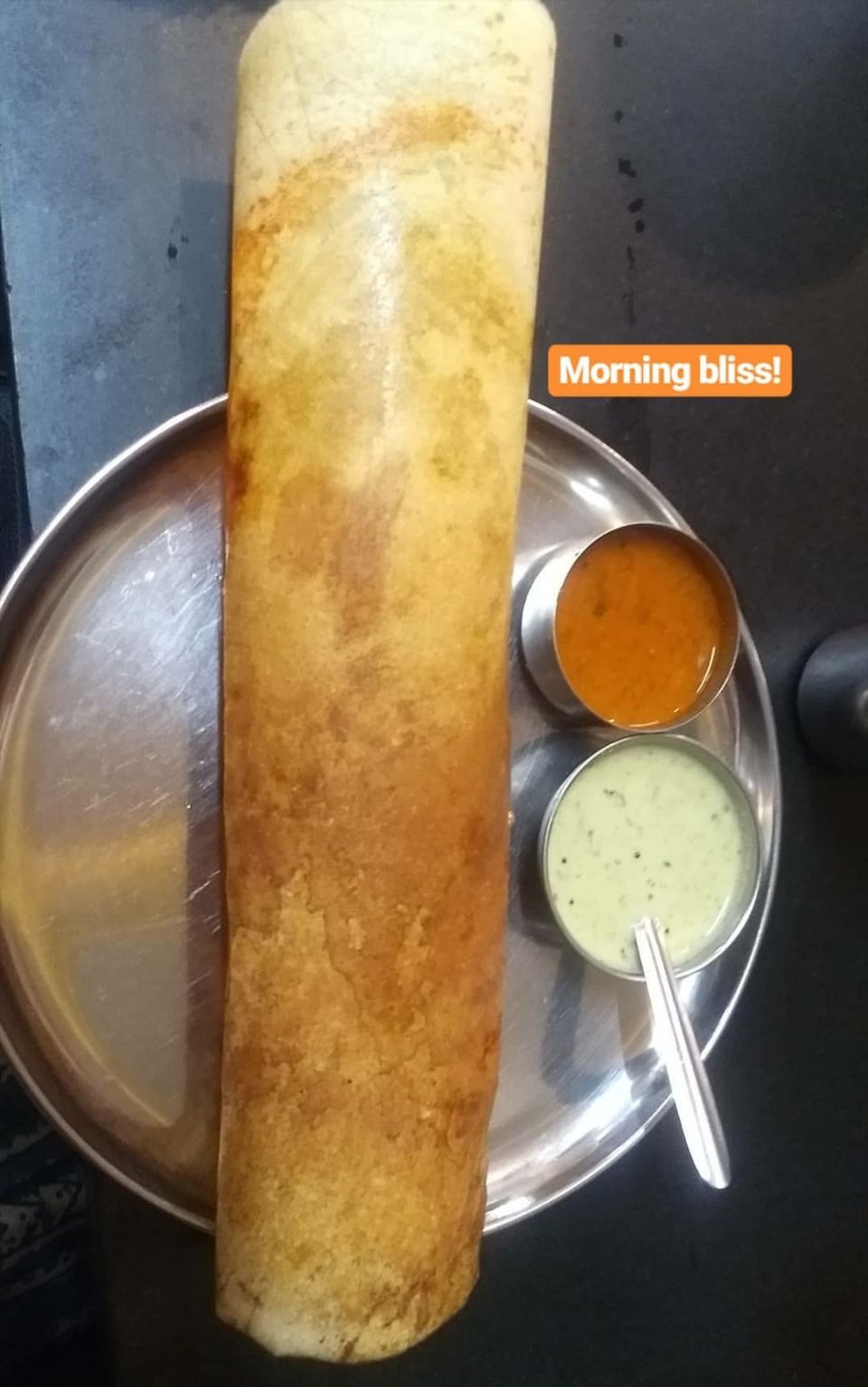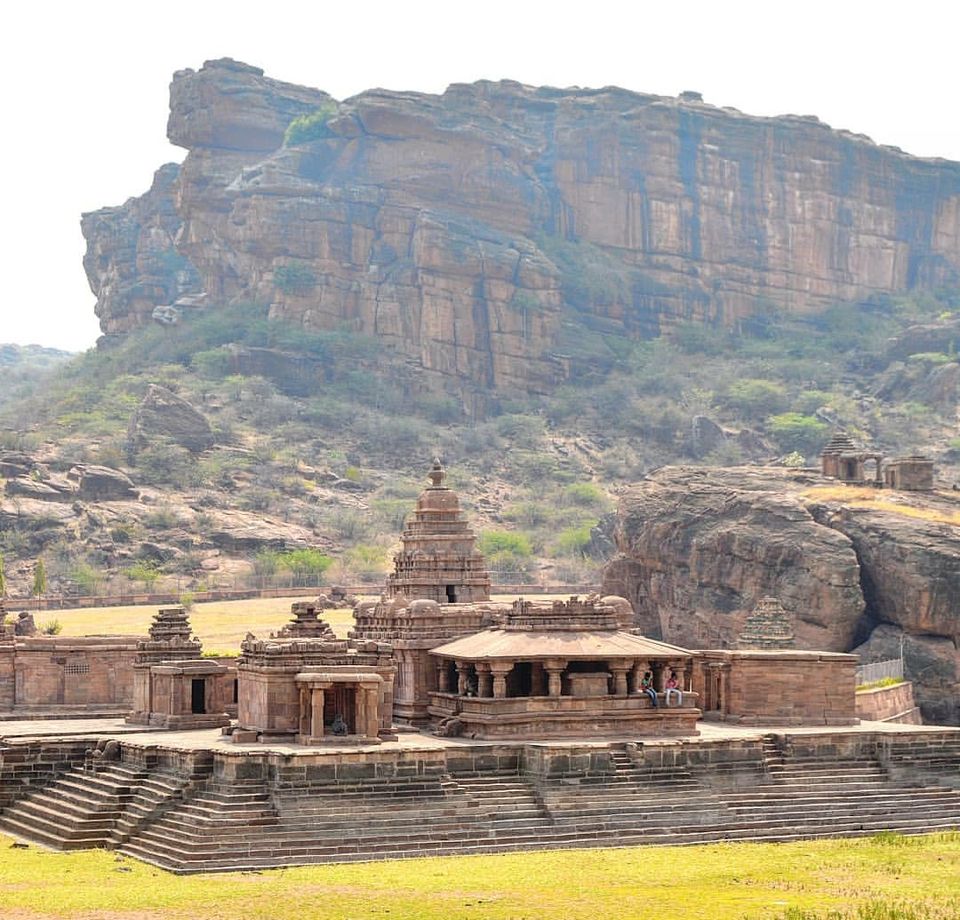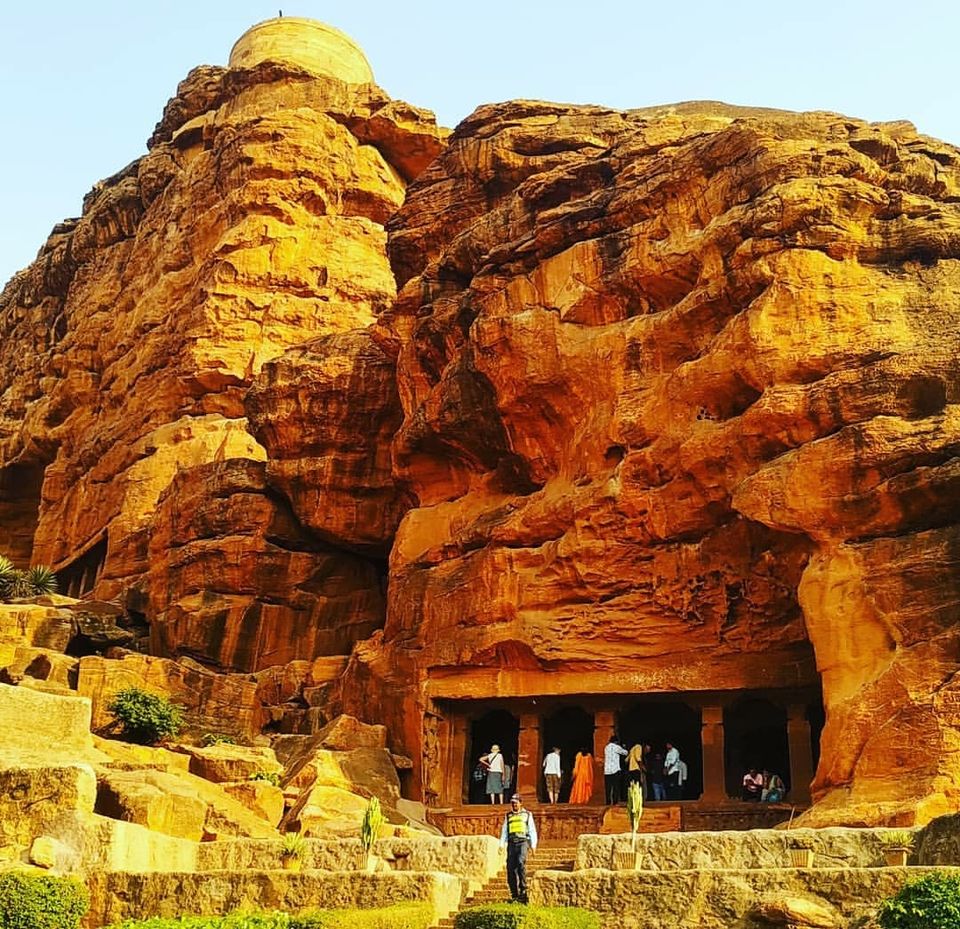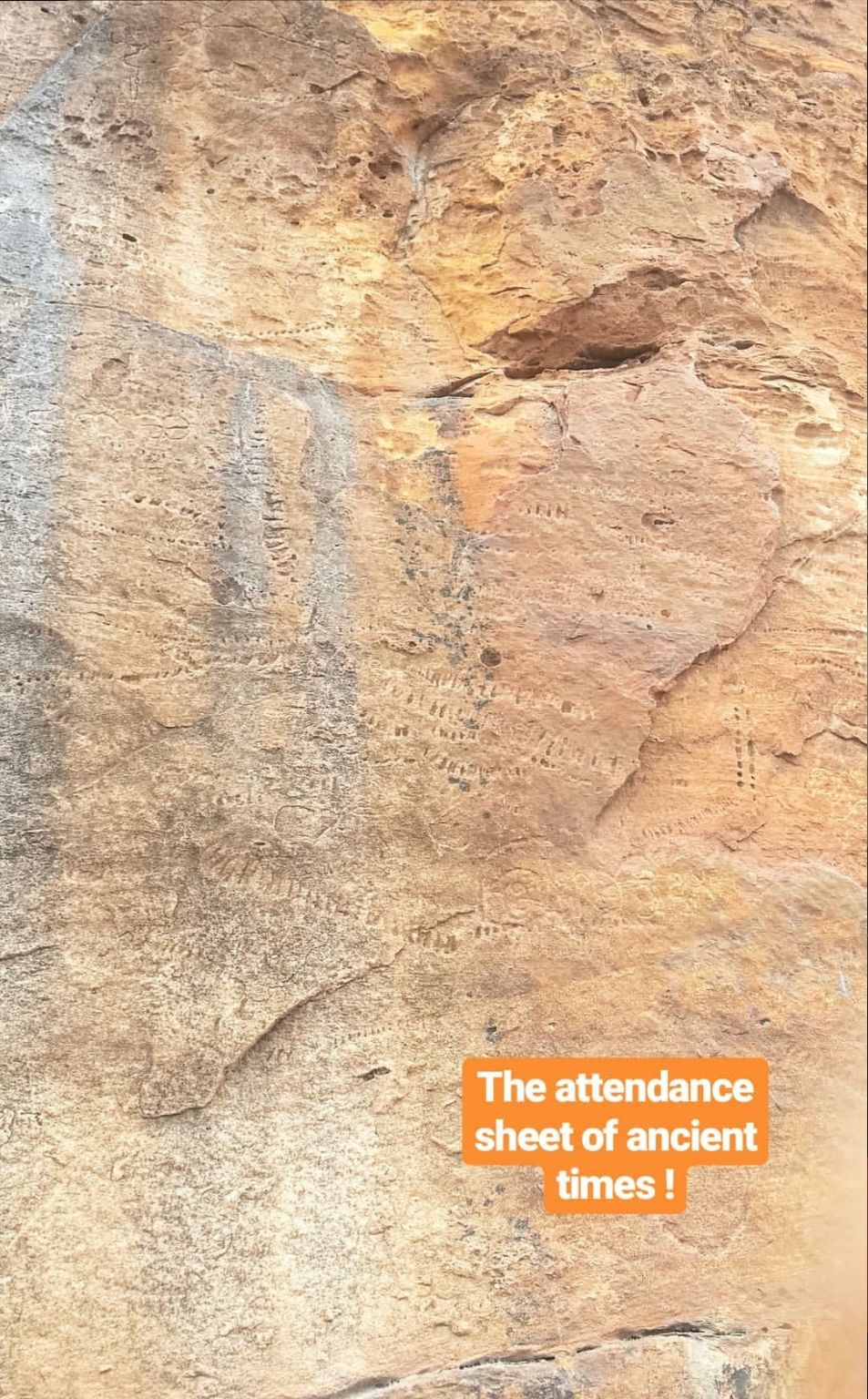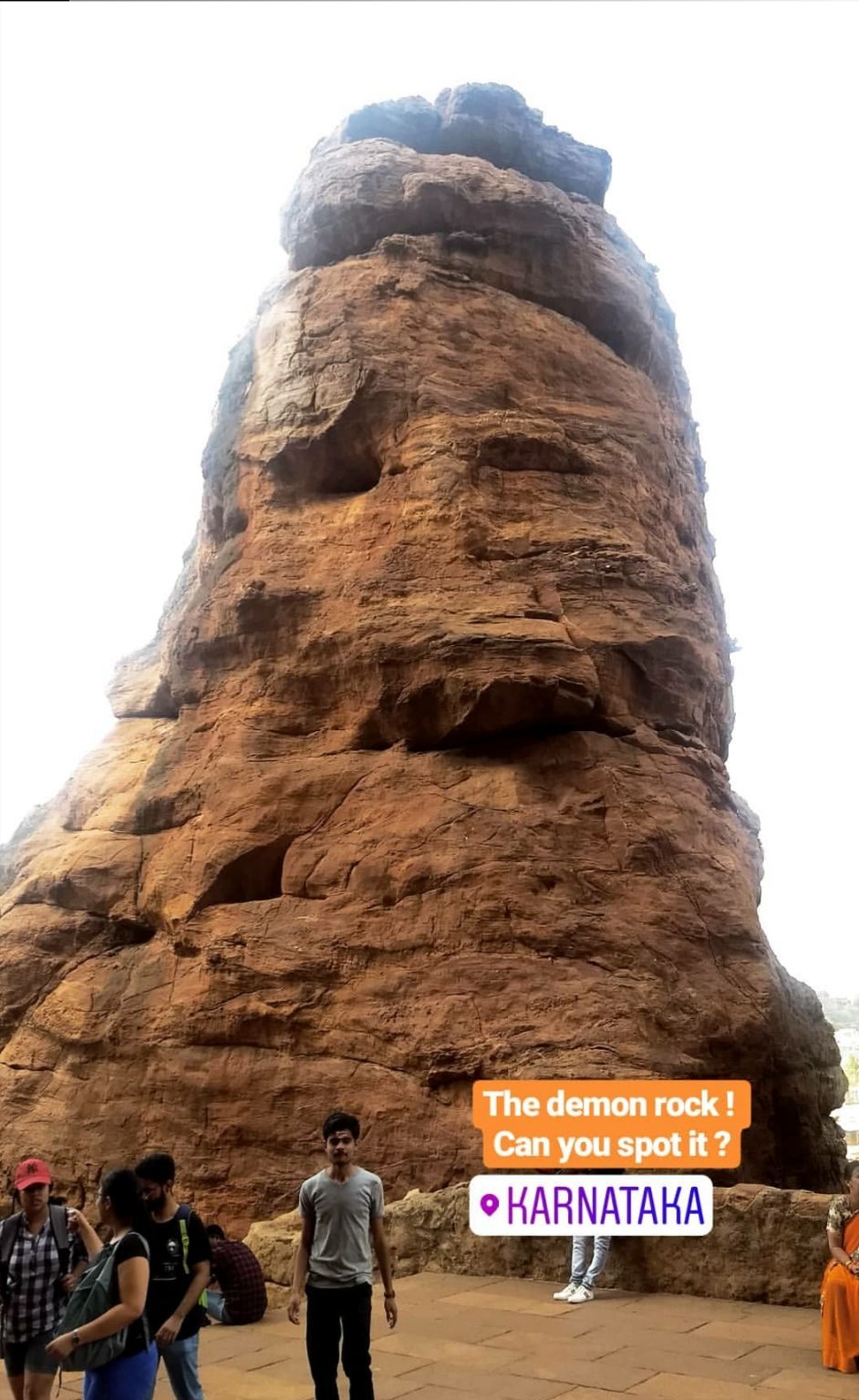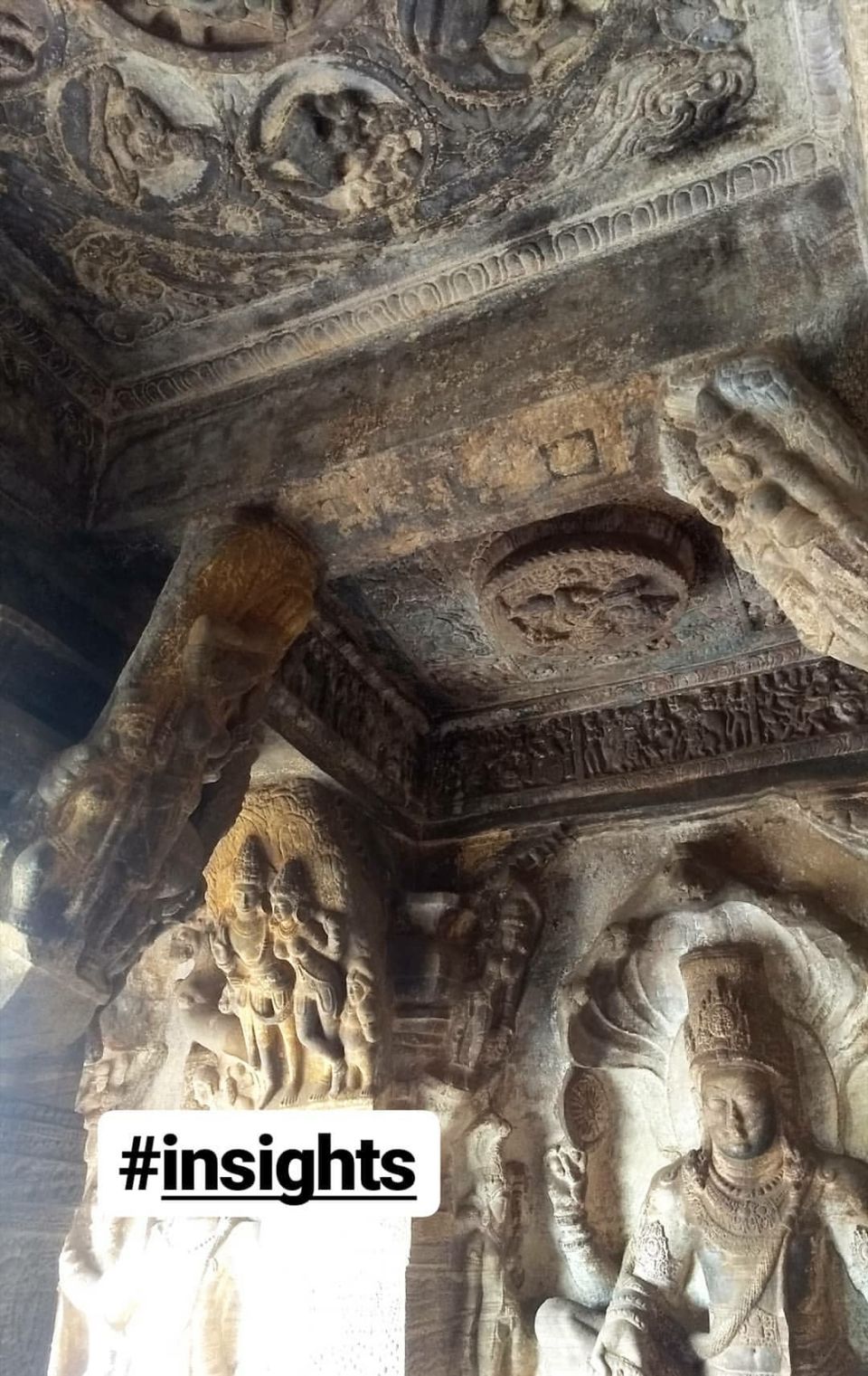 Badami is surrounded by artificial lake (which is known by Agastha Teerthya ) ringed by earthen wall of stone steps. This serene is an ideal spot to sit and relax once you are done exploring Badami.  Some area near the lake is swampy , my  friend fell into it and it took the strength of an army ( friends) to take her out , we were about to lose her shoe , but finally managed .
Facing the lake is Boothnath temple , which have a magnificent architecture on display.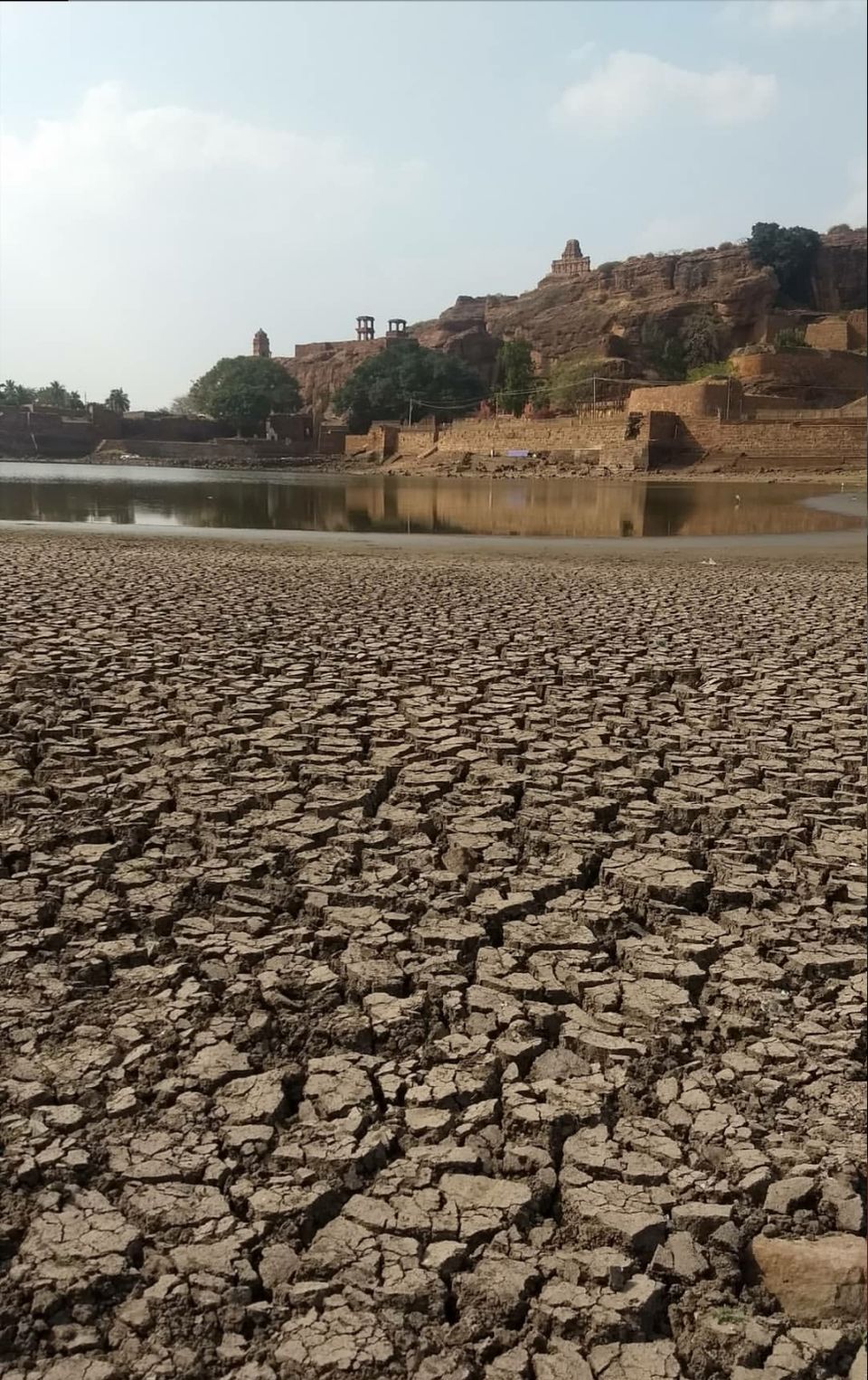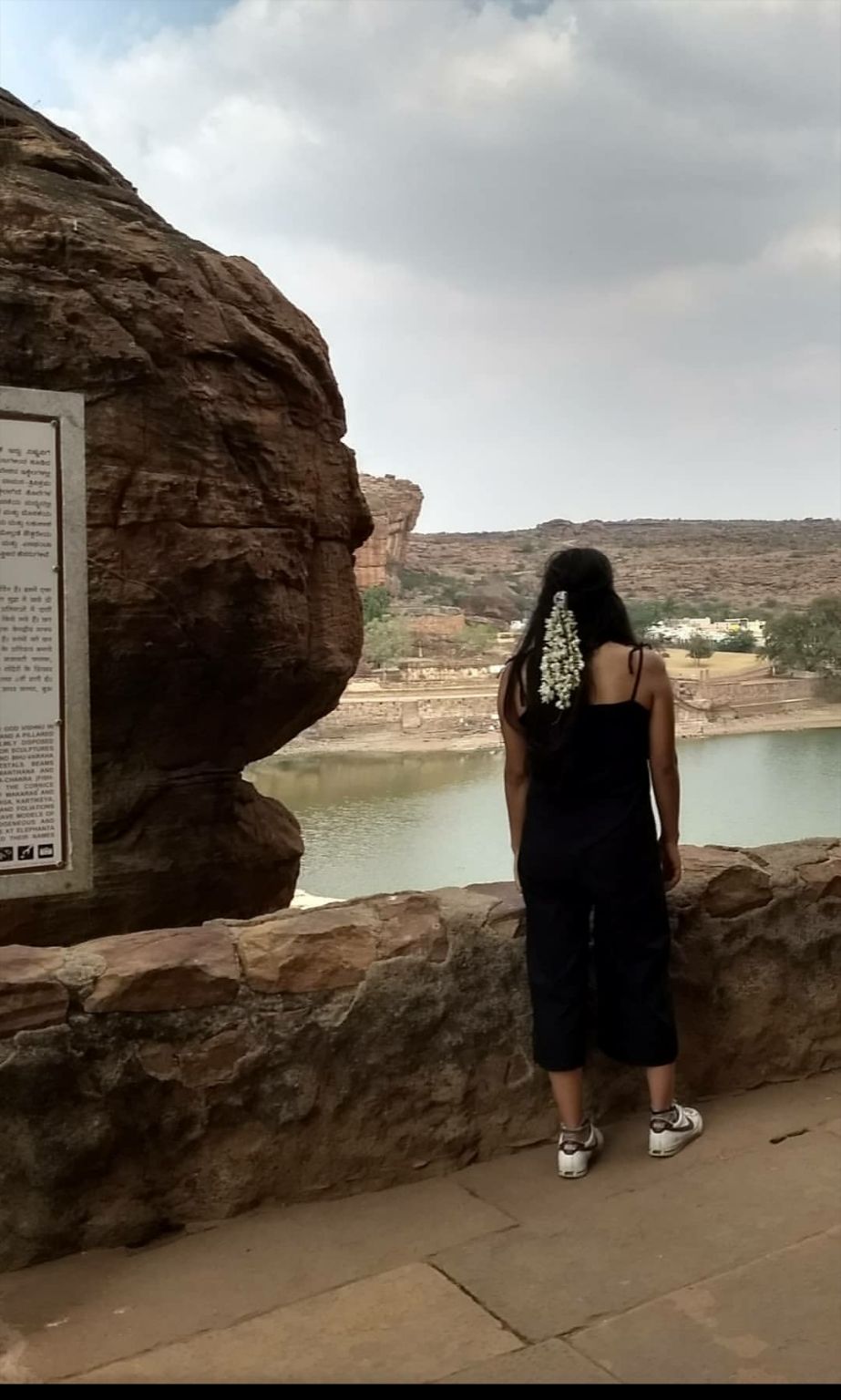 There is also a musuem nearby the lake which falls under Archeological survey of India.  Various scluptures and artifacts are under display. The portyal of goddess lajja - gauri in a birth giving position is another interesting thing in the museum.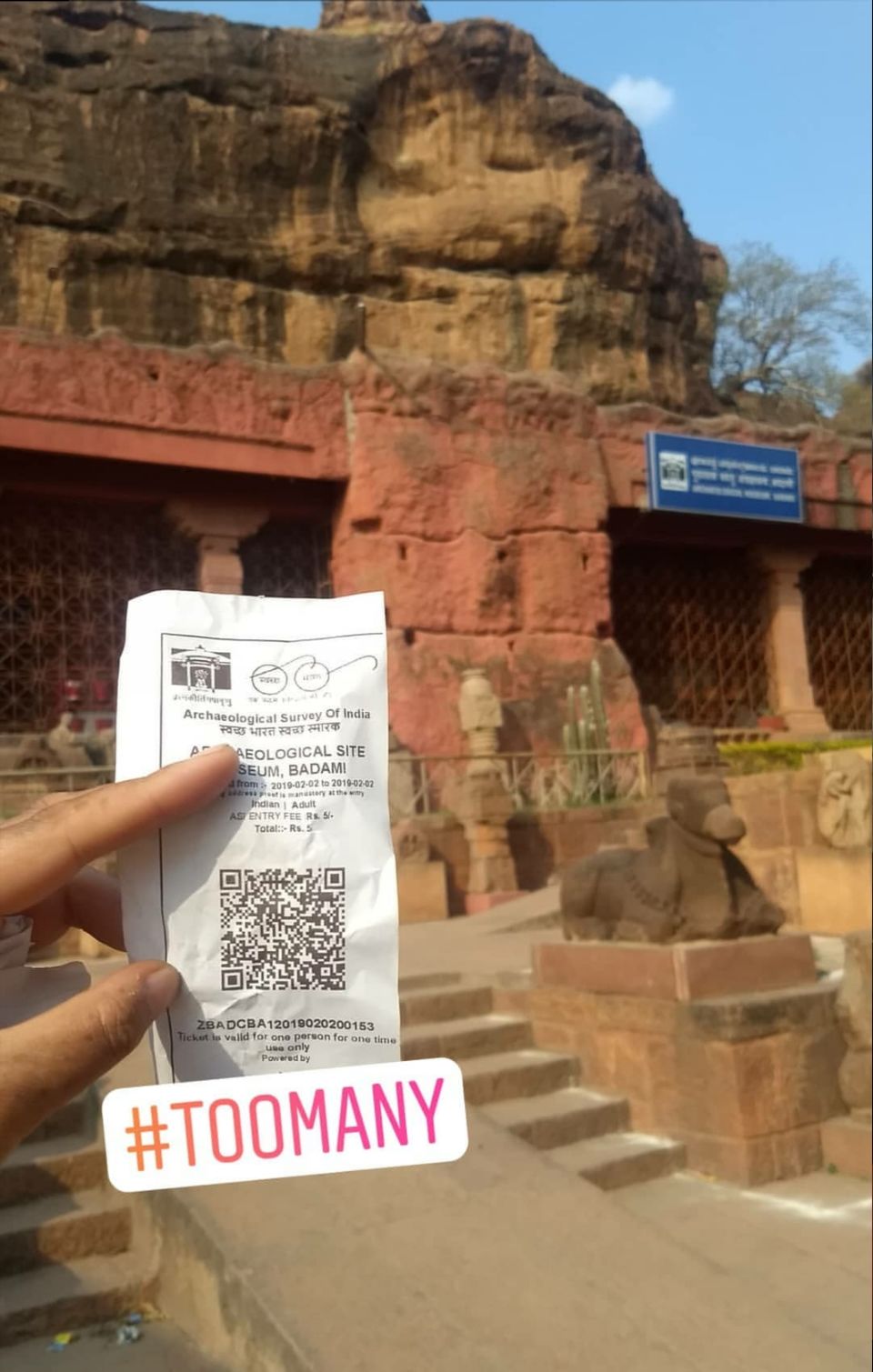 The stone gates near the museum leads to a trek of about 1 hour . The rocks are orange -red and mysterious sclupture can be seen inscribed on them.
Once you complete the trek , you eyes will have a treat of a lovely view.  ( Orange sand stones hills ) , the greenish water of Agasthya tank and the temple complex of Badami.
Amdist this trek route the scenes from Rowdy Rathore movie was shot starring Akshay kumar & Sonakshi Sinha.
On the way back to our hotel , we rode on the buses rooftop. We sung songs and had a hell of a ride. We also witness crops on fire due to the practice of slash and burn agriculture. 
It was a perfect day in Southern India , it was scorching hot and we kept ourselves hydrated by drinking the fresh coconut water .