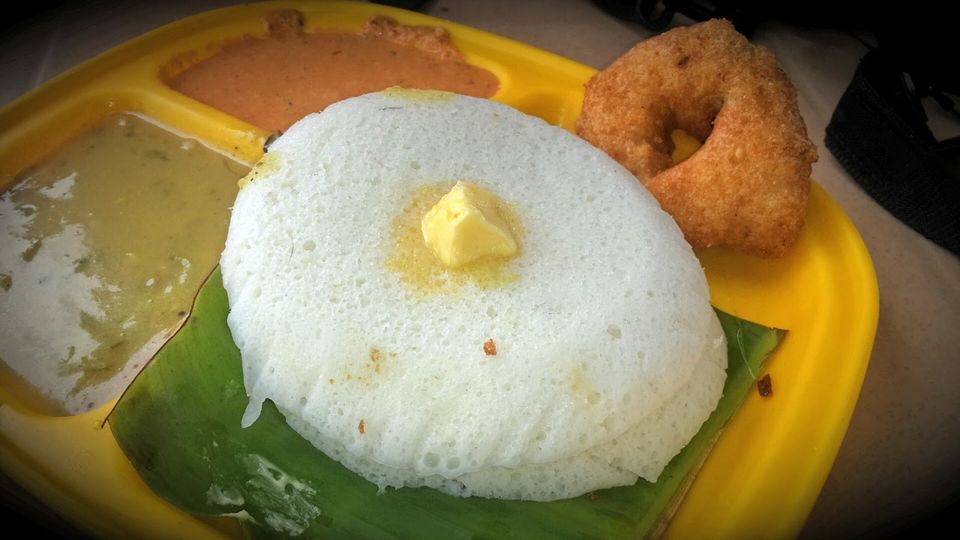 Last week I drove down to Mysore with my four legged kids. I left on a Saturday morning, as it was a weekend many were travelling on highway for weekend gataways so road was busy with traffic. If I am leaving to mysore in the morning, I make it a point to have my breakfast in my favorite joint in Bidadi. Tatte Idli in Bidadi is quite famous among who travel frequently on this road.History goes like this, a small restaurant in Bidadi started selling Tatte Idli and it became famous, since then many Tatte Idli joints popped up on this entire stretch of highway. Tatte(Plate) Idli with red chutney and dollop of butter on top of Idli is a must try breakfast on this road.
We are from small town road side stall,But we are utterly butterly delicious…Try me lady you won't forget this moment,Promise to delight your sensory nerves,Your taste buds gonna savvier this moment for ever…
I Usually stop in a joint called Hotel Guru. That is because a waiter here recognizes me very well and been their visitor for many years now(may be 6-8yrs).I dont know the waiter name and he doesn't know my name. Moment I park my car, he comes running towards me, I call him 'putta' and he calls me Madam.He makes sure that I feel like a VIP. They give service to the car but usually they dont in peak hours(6-9AM). once, I was there around 7.30 AM, and in peak hours its self service. I took my token and I was waiting for my turn in the que. This waiter guy, who was busy handing over idli to the customers in self service counter saw me and he came running and asked me to leave the que and also found a good seat for me to sit. He asked someone to cover up him in the counter and he concentrated on hosting me and also owner came towards me and started questions like- Its been long since I visted the hotel, how am i and so on. Entire hotel was looking at me and was trying to find out if i am a celebrity or some important person.Since then I feel guilty to go to any other Idli joint in Bidadi ( I also go there to cure my identity crisis problem :P) Next time if you are travelling in Bangalore-Mysore highway (SH, 17)make it a point to try these Tatte idli and Vada. You will not regret it, do not forget to ask for extra dollop of butter.More the butter, more the yummier.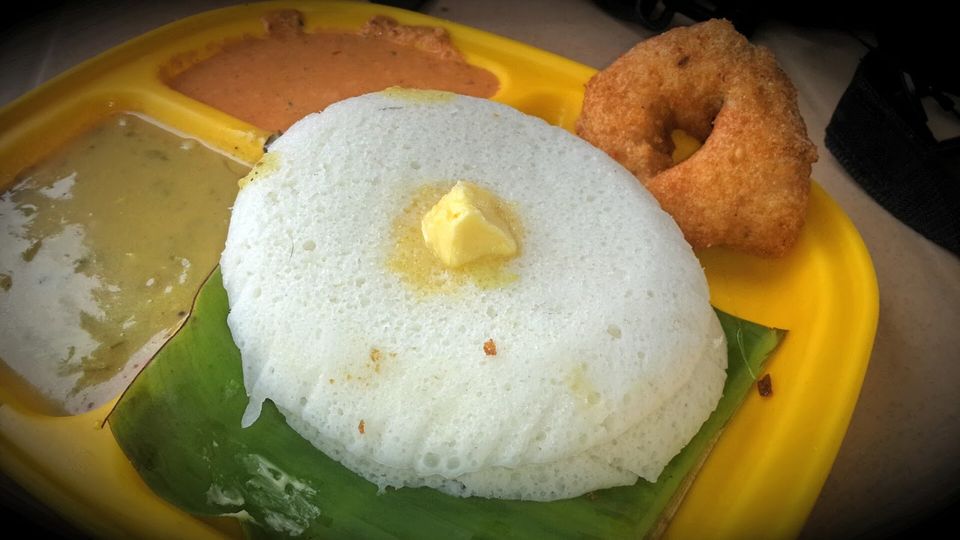 Frequent Searches Leading To This Page:-
mysore palace mysore, mysore palace meaning in hindi, mysore palace museum, mysore palace map, mysore palace made of which rock, mysore palace maharaja name