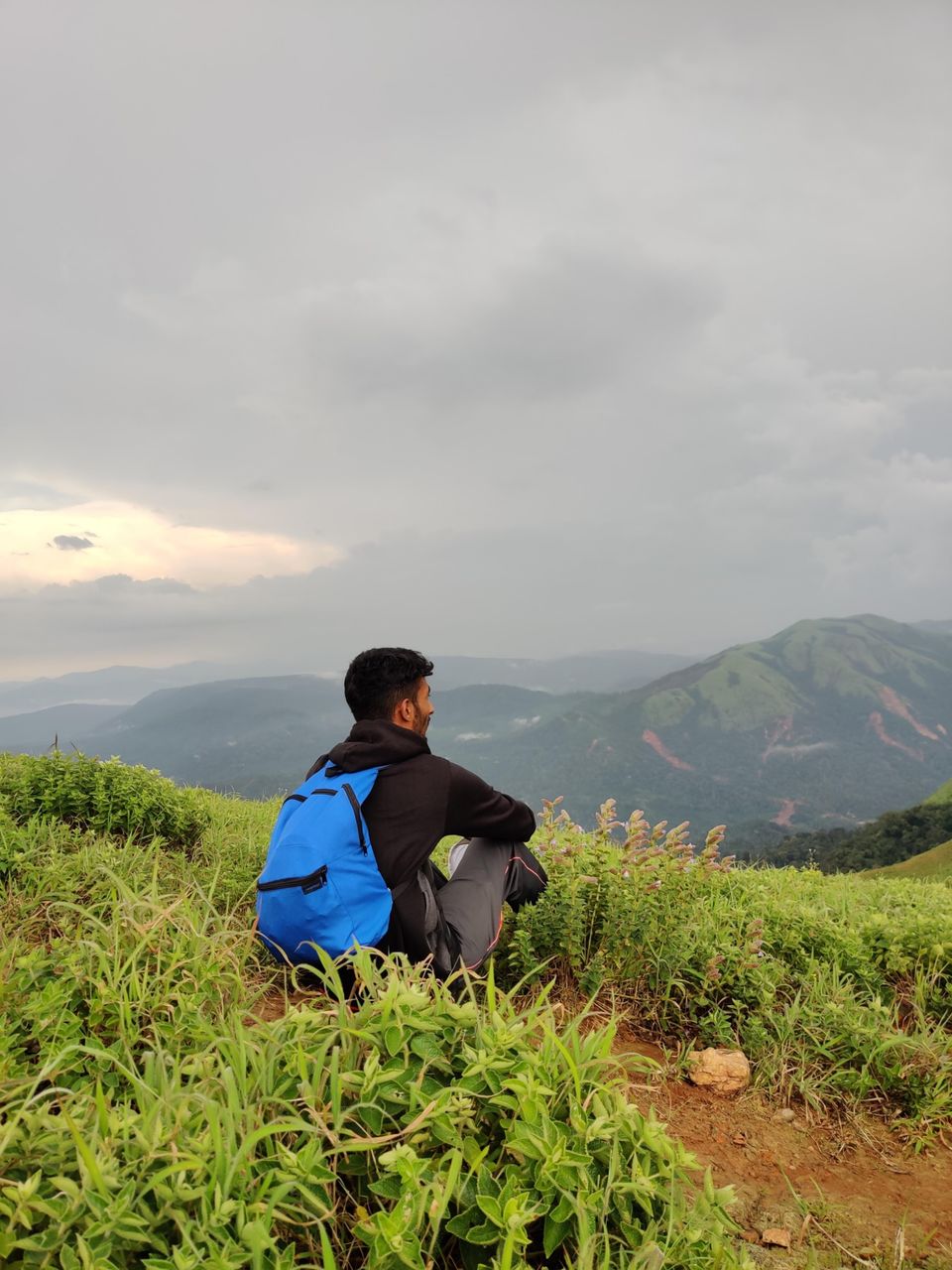 Ballarayana Durga is one of the peak(which has a ruined fort on top of the peak) in KUDREMUKA NATIONAL PARK in western ghats in Karnataka. We started our journey towards DURGADAHALLI VILLAGE which was our base camp and stay for the next three days. We started from MYSURU at 8;00 am and reached there by 1:30 pm. We relaxed had our lunch freshened up and went towards a view point which was about 4kms from our stay. Man the view from there was breath taking. We were literally above the clouds. We spent some time up there and came back to the home stay by 6:00pm. Then we freshened up had our dinner and we had an briefing session for the next day and we dozed off.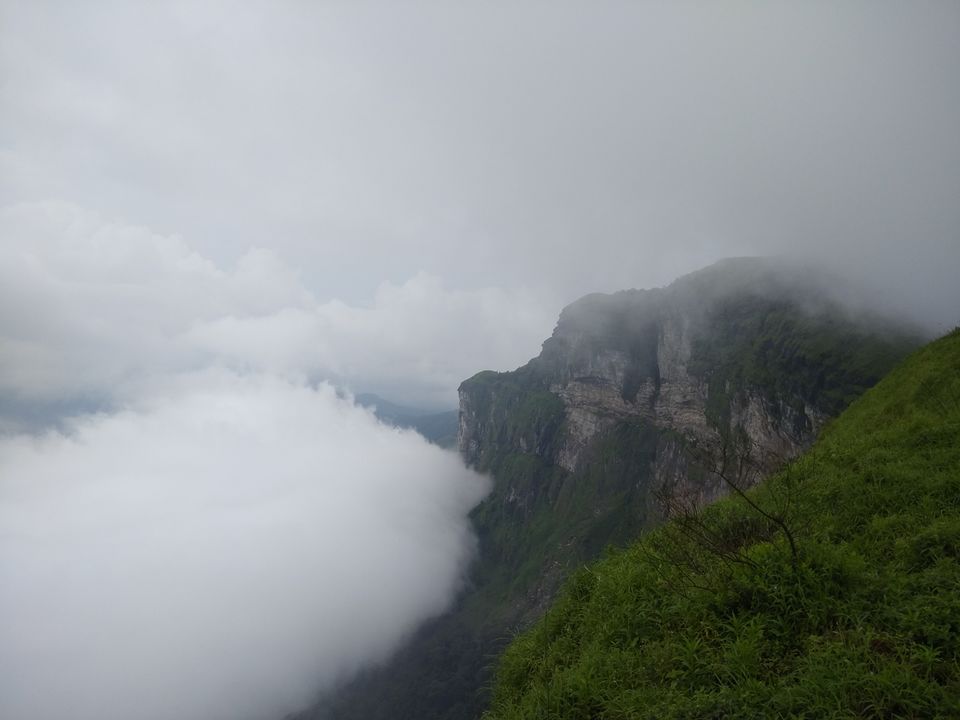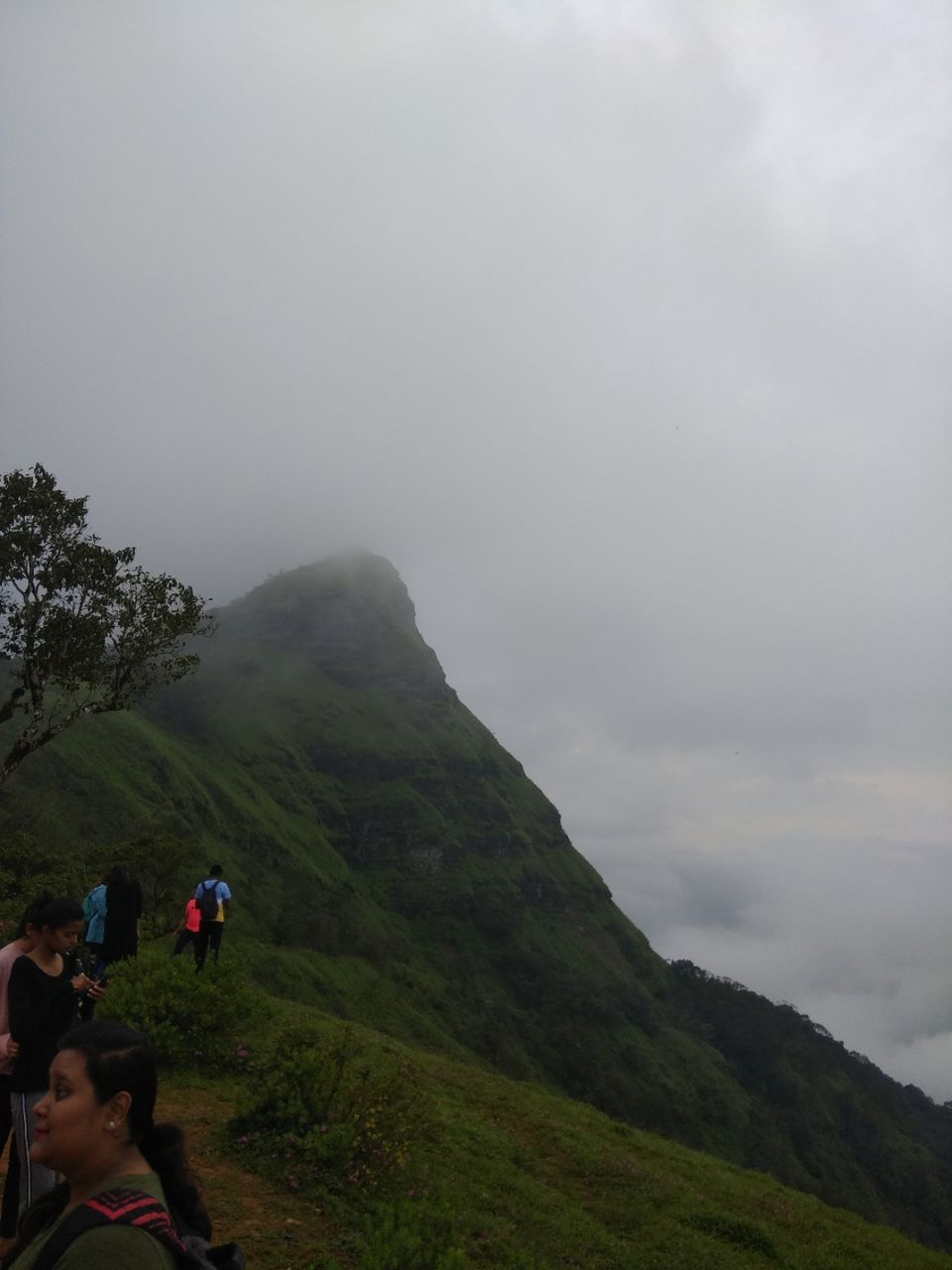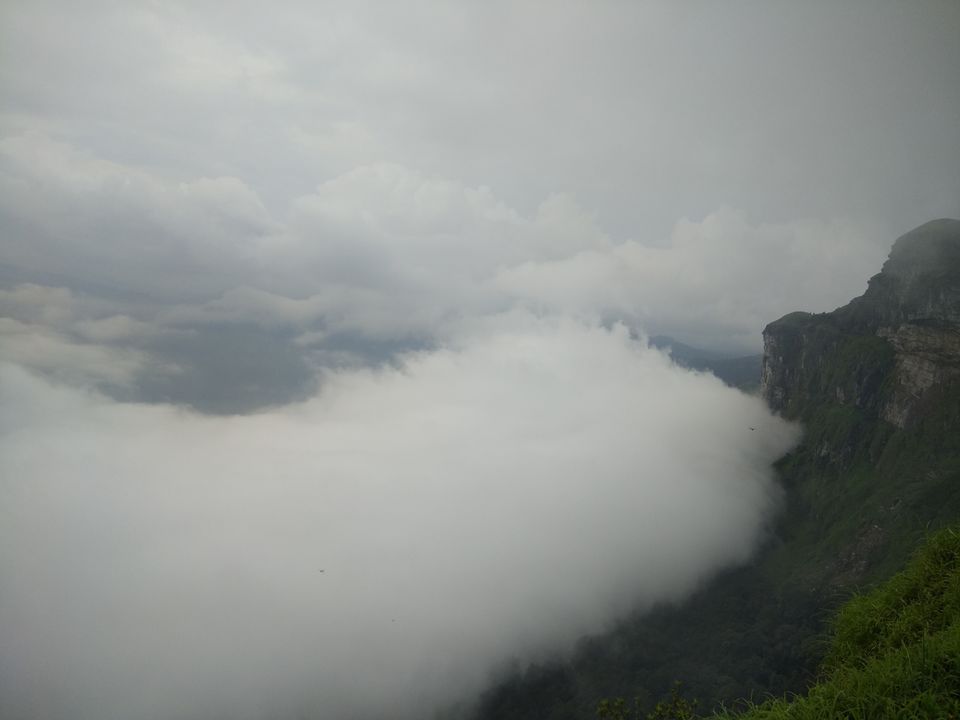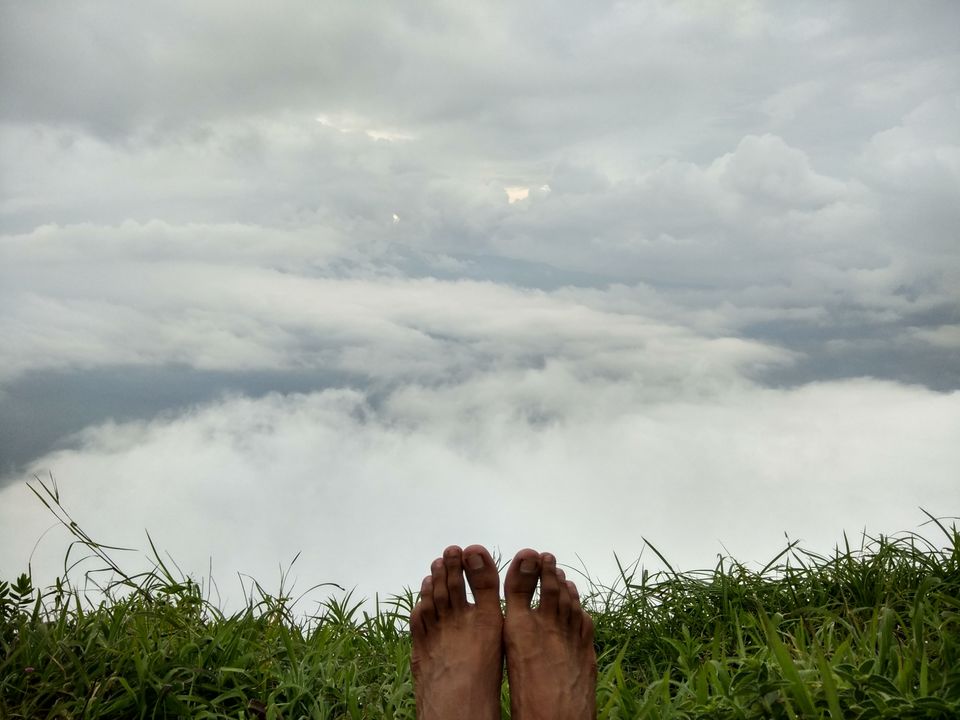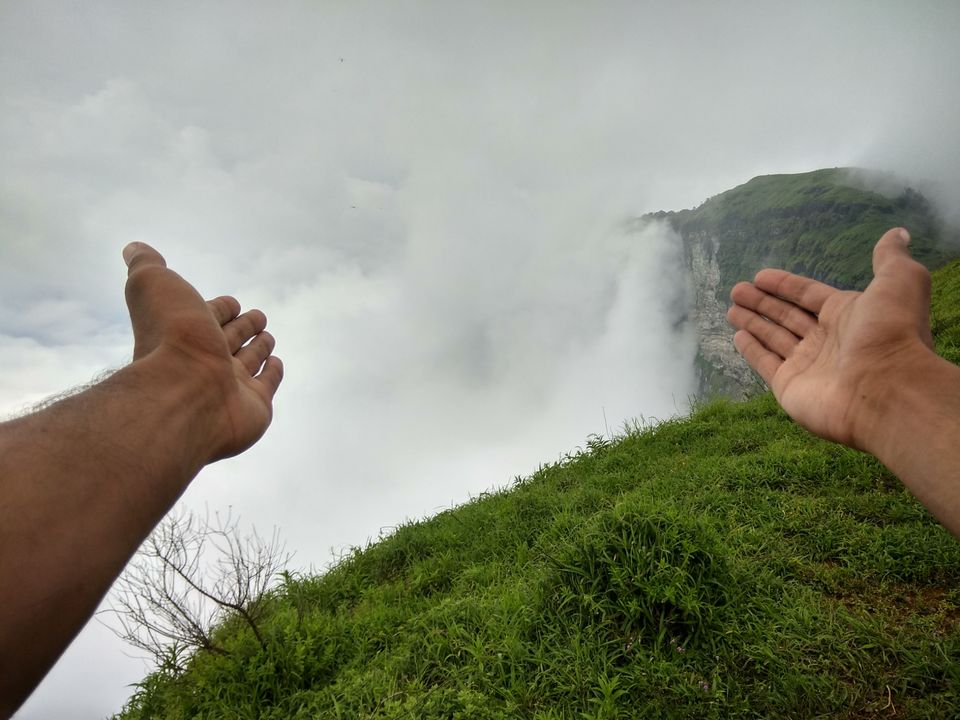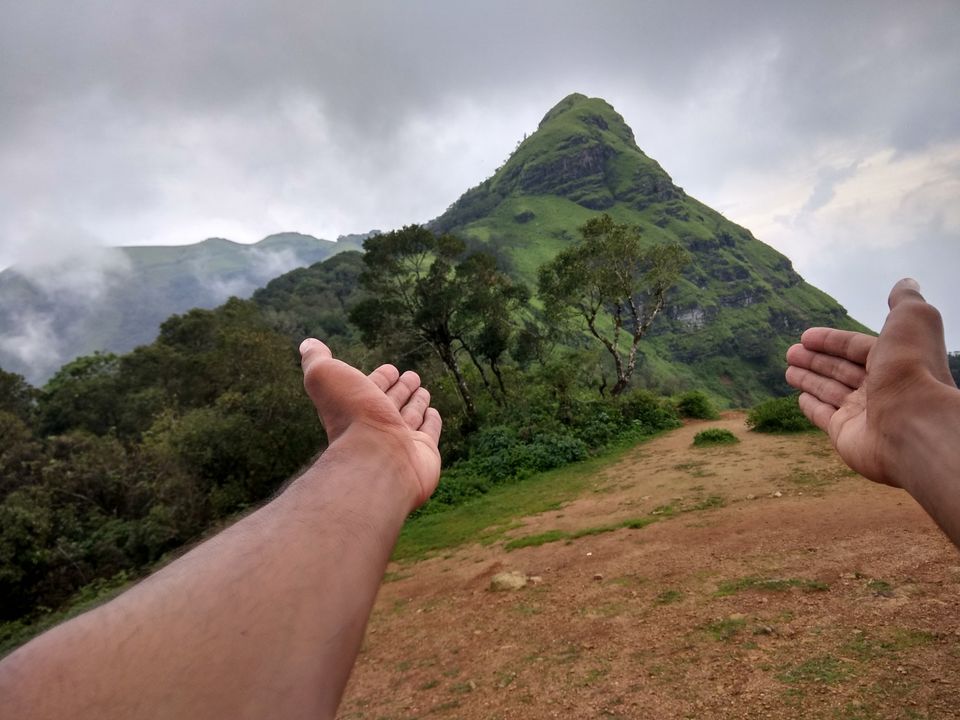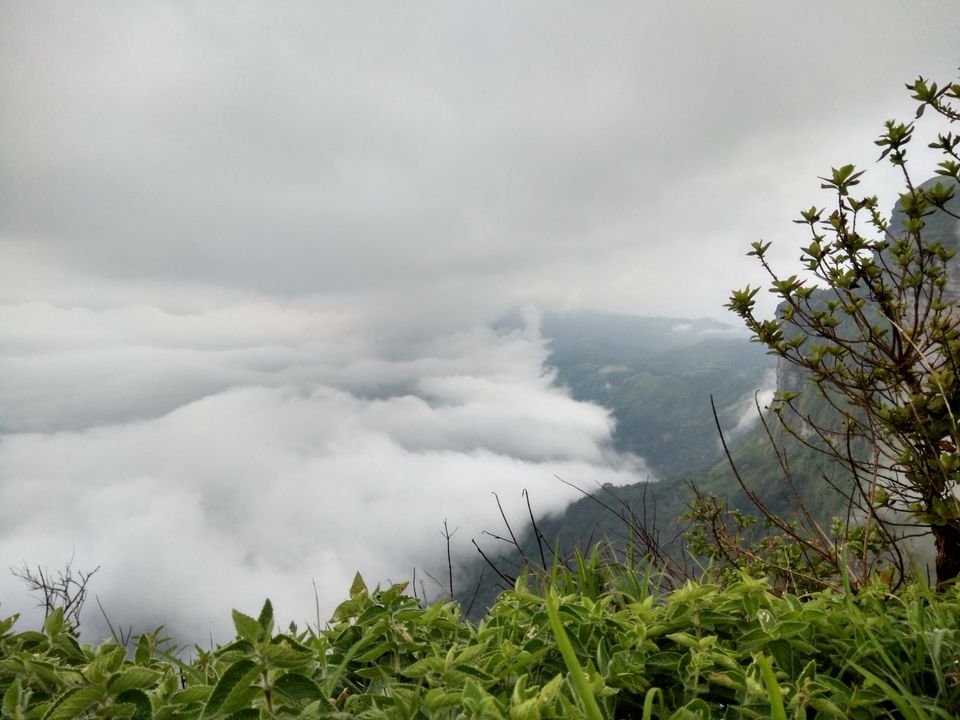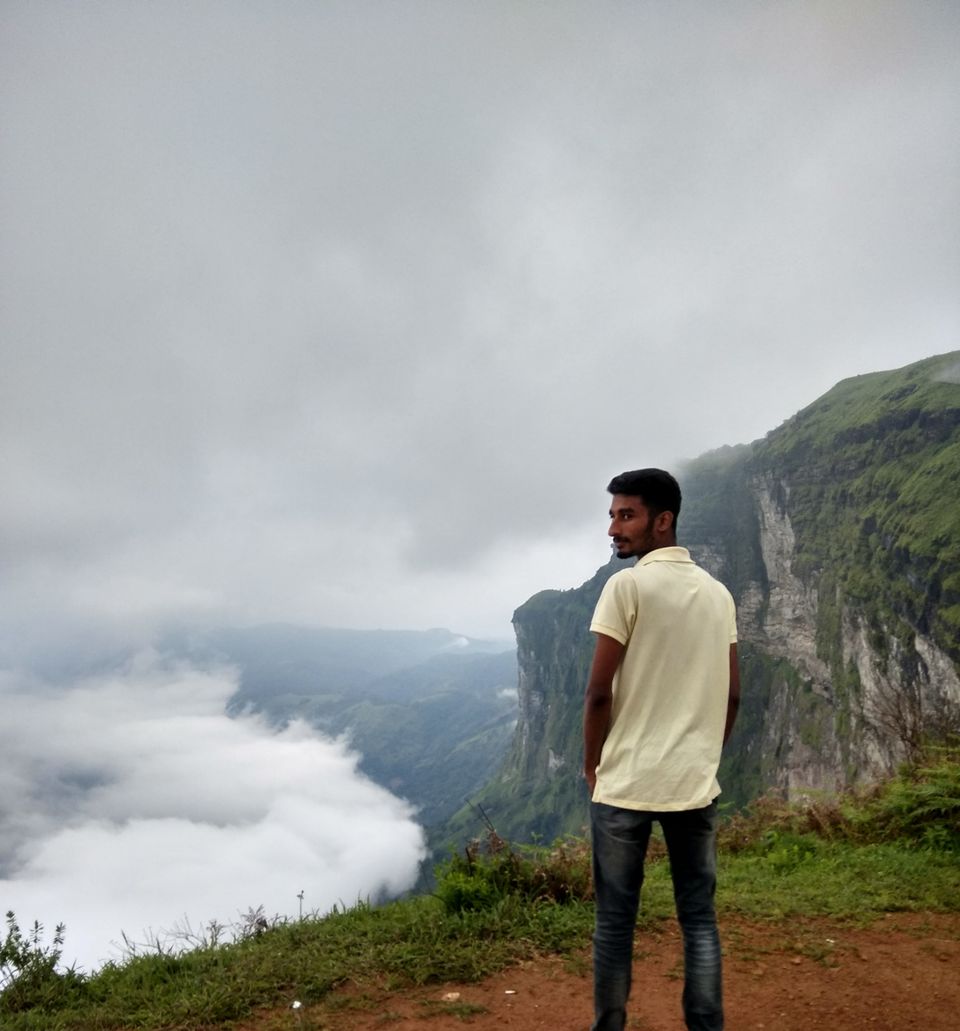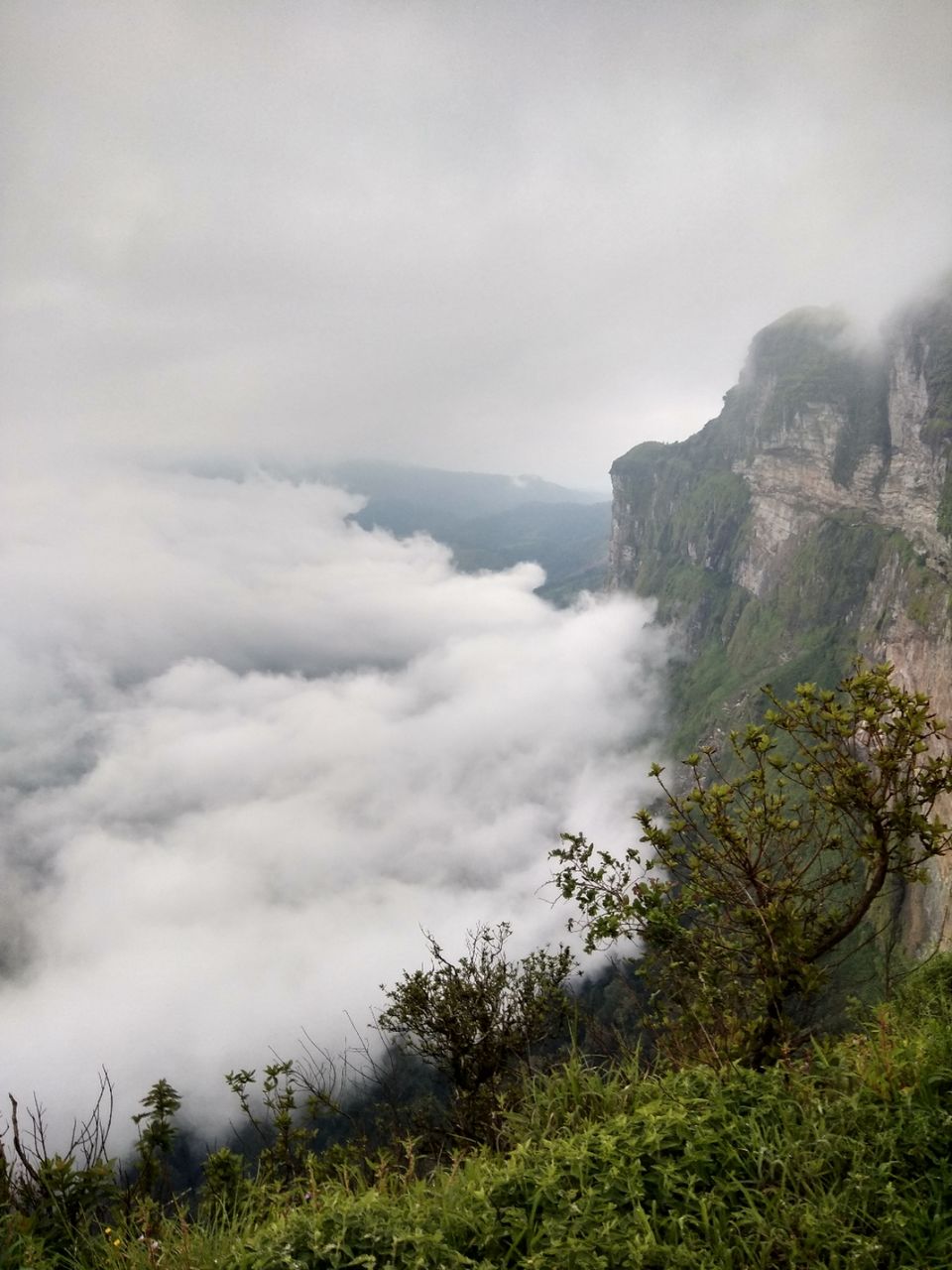 Day 2 was the D-day. This was the day we would conquer the peak of Ballarayana Durga. We had our breakfast, packed our lunch boxes filled our water bottles and stared our trek at 8:30 in the morning. Intially our trek consisted of fields and coffee plantation and we could see the mountains right over our head and we could also see some waterfalls and and also some landslides. At a certain point we had to cross a river. This was the point where our trek started. Our trail consisted of slippery rocks and streams. After walking for about 4kms we reached a beautiful water falls. Rested there for a while clicked some pictures and we were back in track . We started walking again crossing few more water falls, and later after few more kilometres we walking right beside a beautiful stream. The feeling of walking aside a stream was magical. After a few more kilometres we exited the forest and the mountains were right in front of our eyes. We climbed it and made it to the top of the peak and the view from there was ultimatum. One moment we could see some peaks and in the next moment it would get covered with fog. Pictures won't even do 1% of the justice to what I witnessed there. We rested there for a while and stared walking towards our lunch point. In order to reach the lunch point we had to climb up and down some more mountains. I was so mesmerized by the view that I have forgotten how many mountains I had climbed that day. We reached our lunch point at 1:30pm. Our lunch point was called UPINAGUNDI. we had our lunch there rested there for a while and started our walk toward our next point. Our next point was called SHIVANA BAGILU (which translates into English as THE DOOR OF SHIVA). SHIVANA BAGILU was the entry point for the fort which is on top of BALLARAYANA DURGA PEAK. We started walking again towards the fort. After a few kilometres of walk we could see the walls of the fort running all over the mountains. We reached the fort by 4:30. Once we reached the fort I was literally speach less. Man the view from up top. I can't even describe it in words. Where ever I could see I could only see lush green mountains. We could see KUDREMUKA peak from up there. We spent some time up there and started our journey back towards our base. It stared drizzling and the mist started covering up the whole place man the felling was magical.we reached our end point by 5:30. We had a jeep waiting for us to take us back towards our base camp. While coming back we witnessed a crazy sunset. We reached the stay, freshened up had our dinner and a good night's sleep.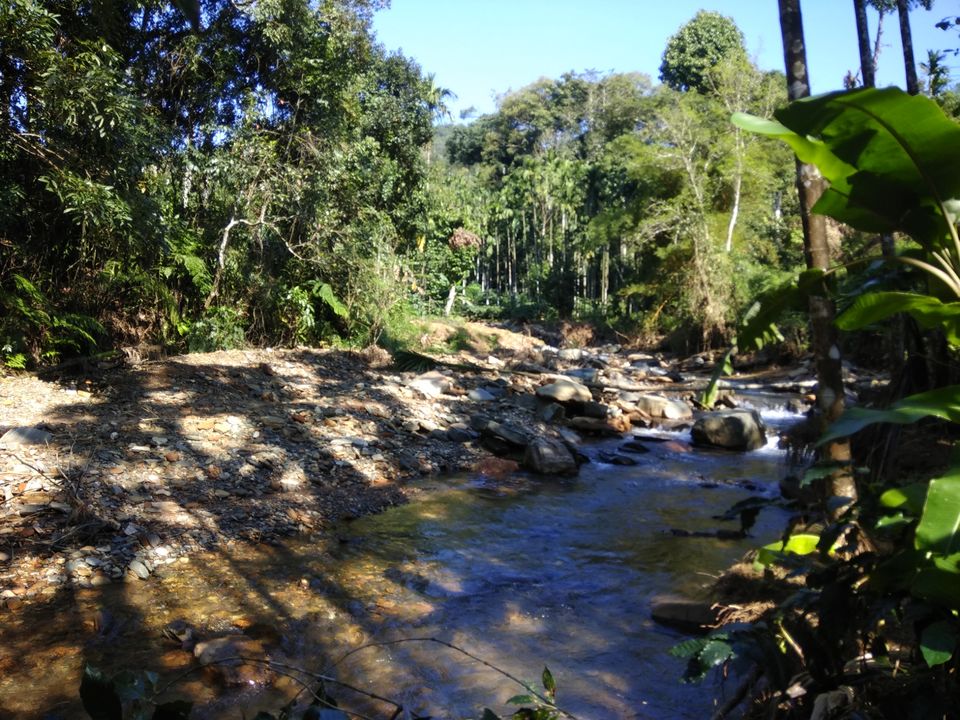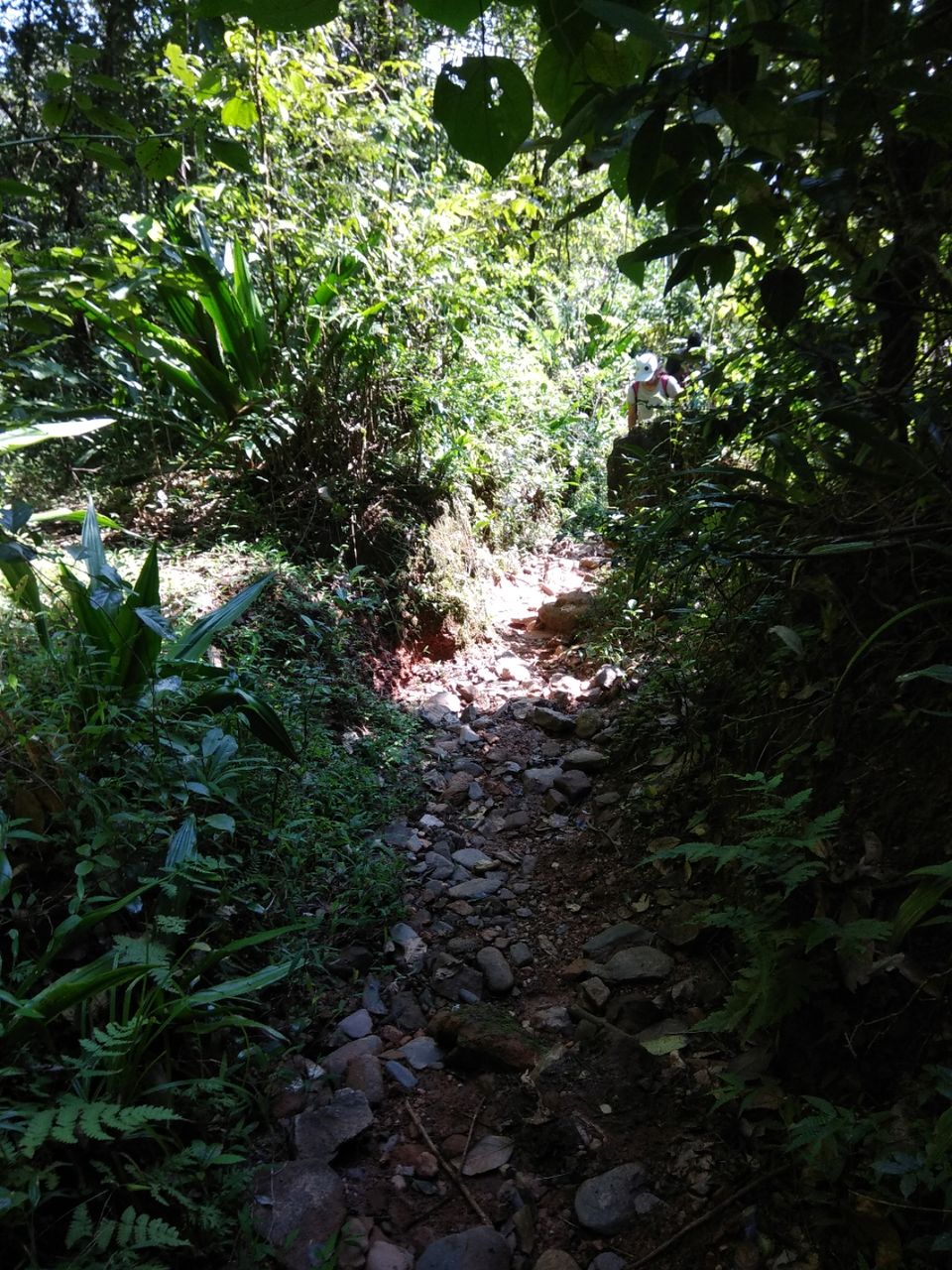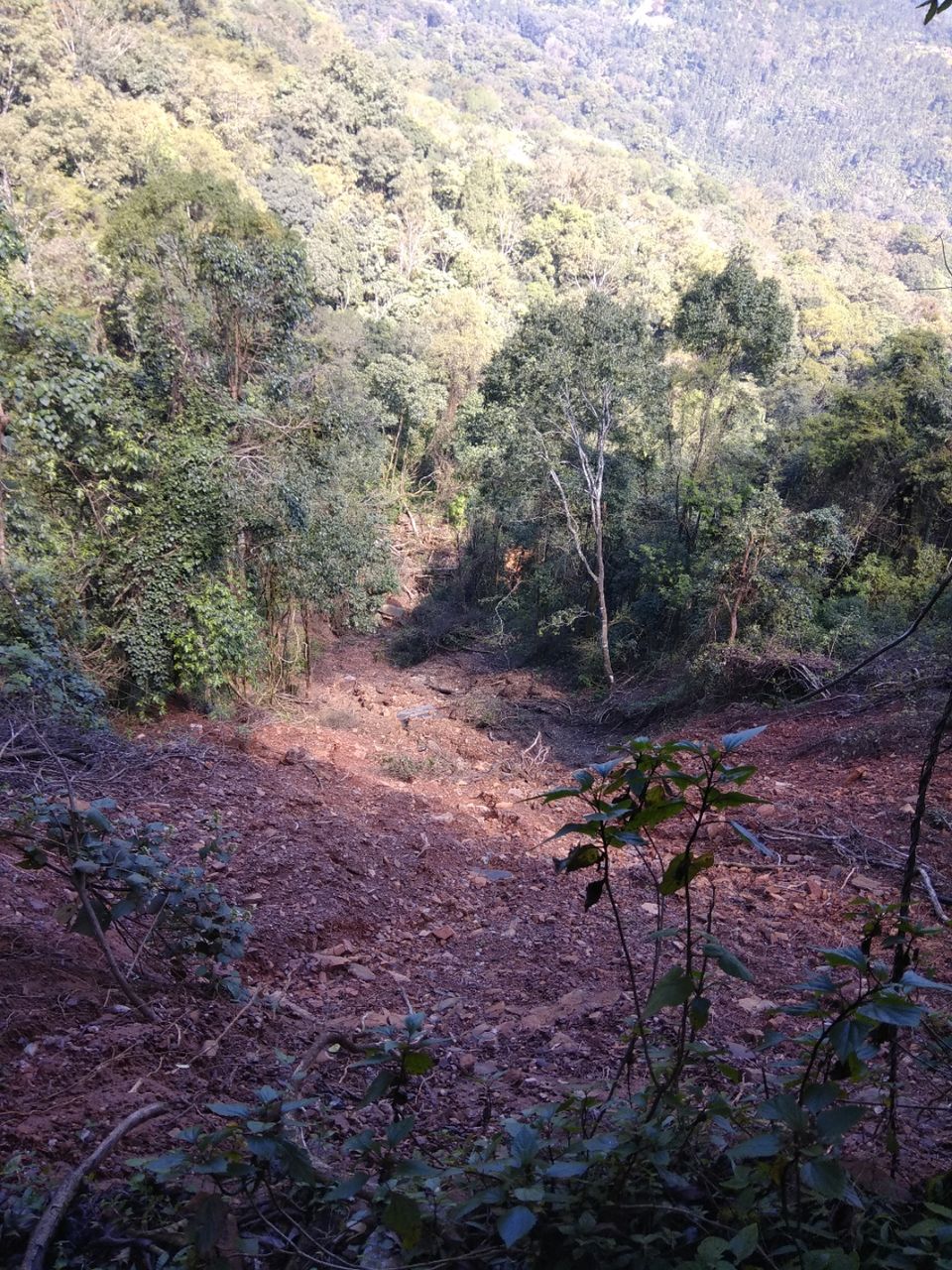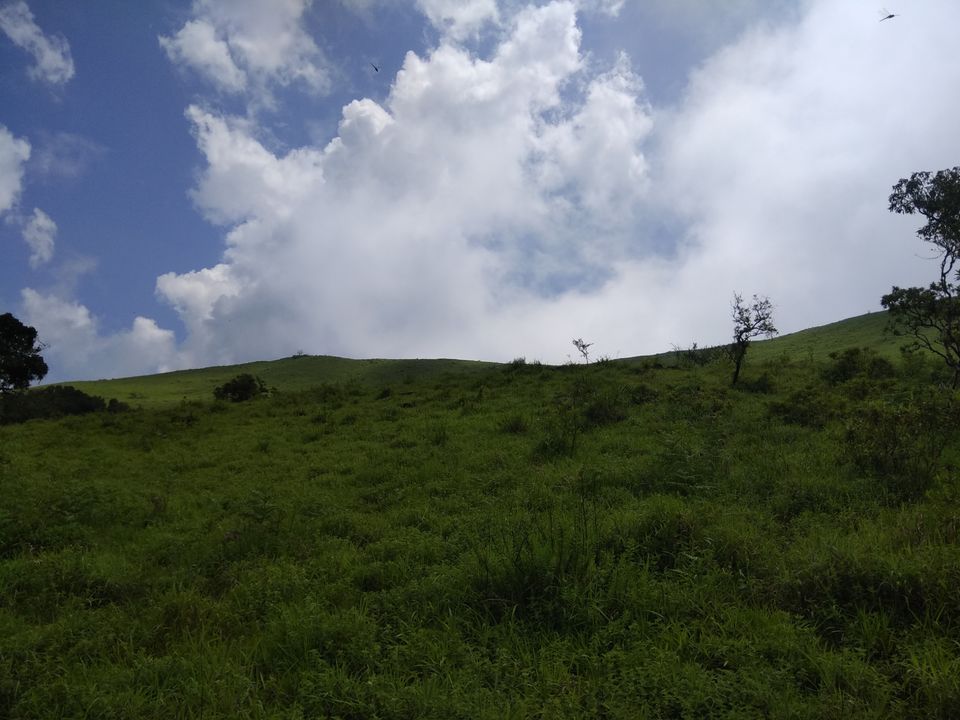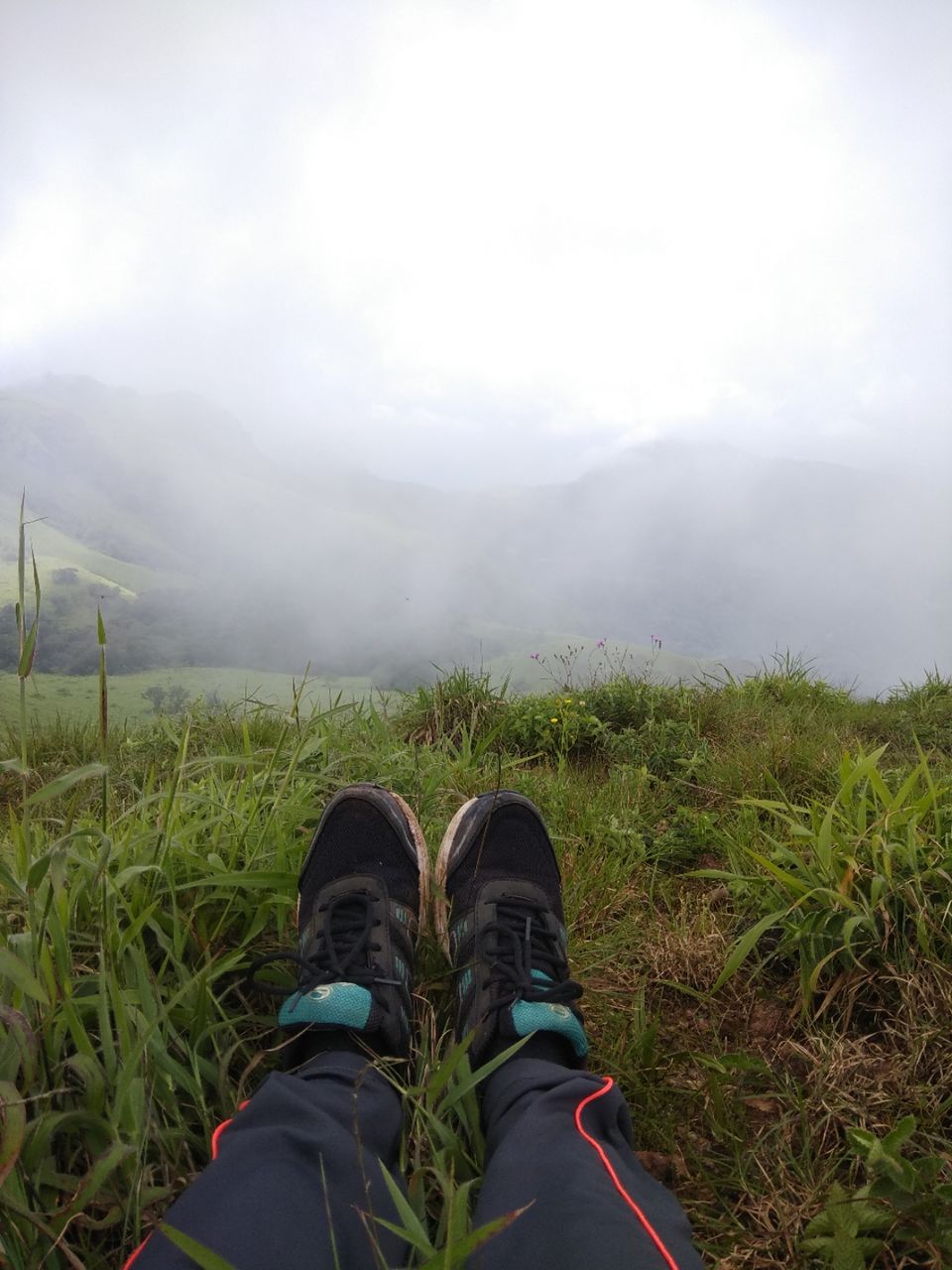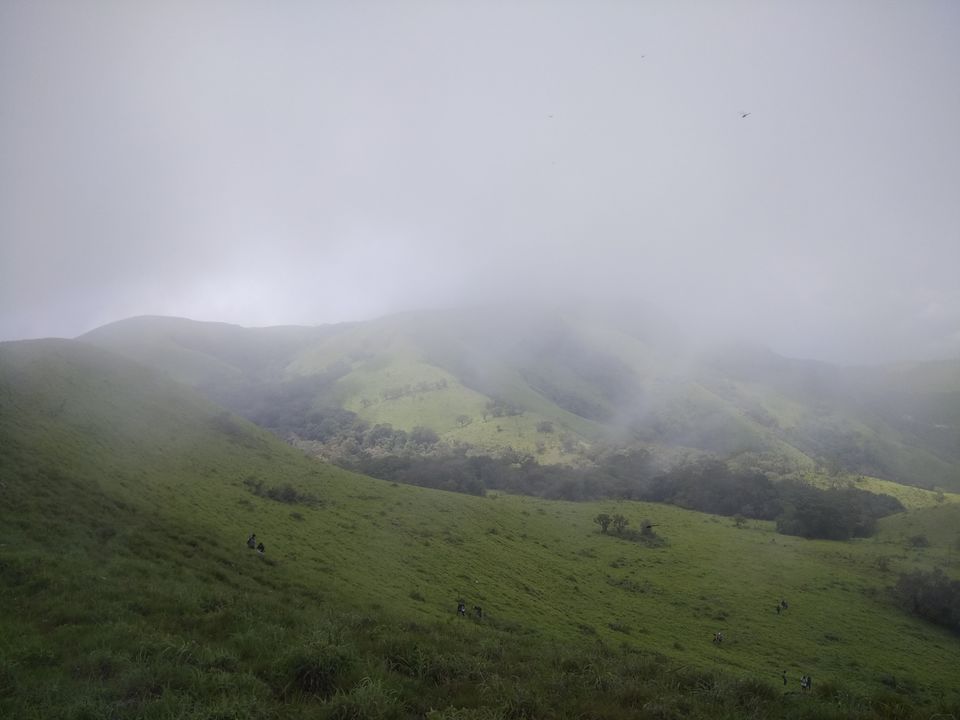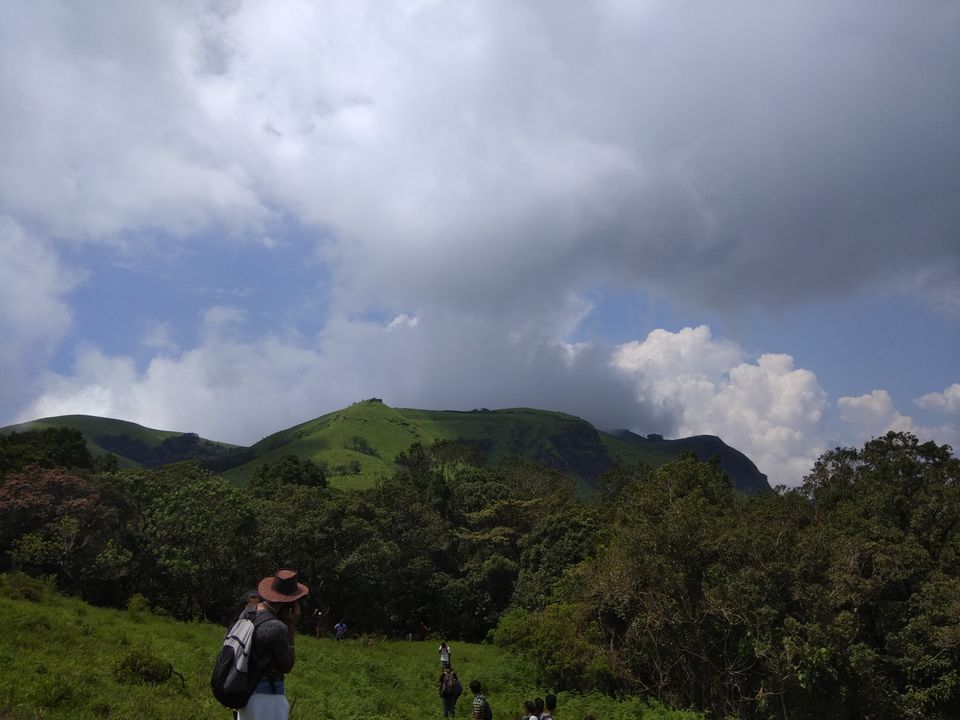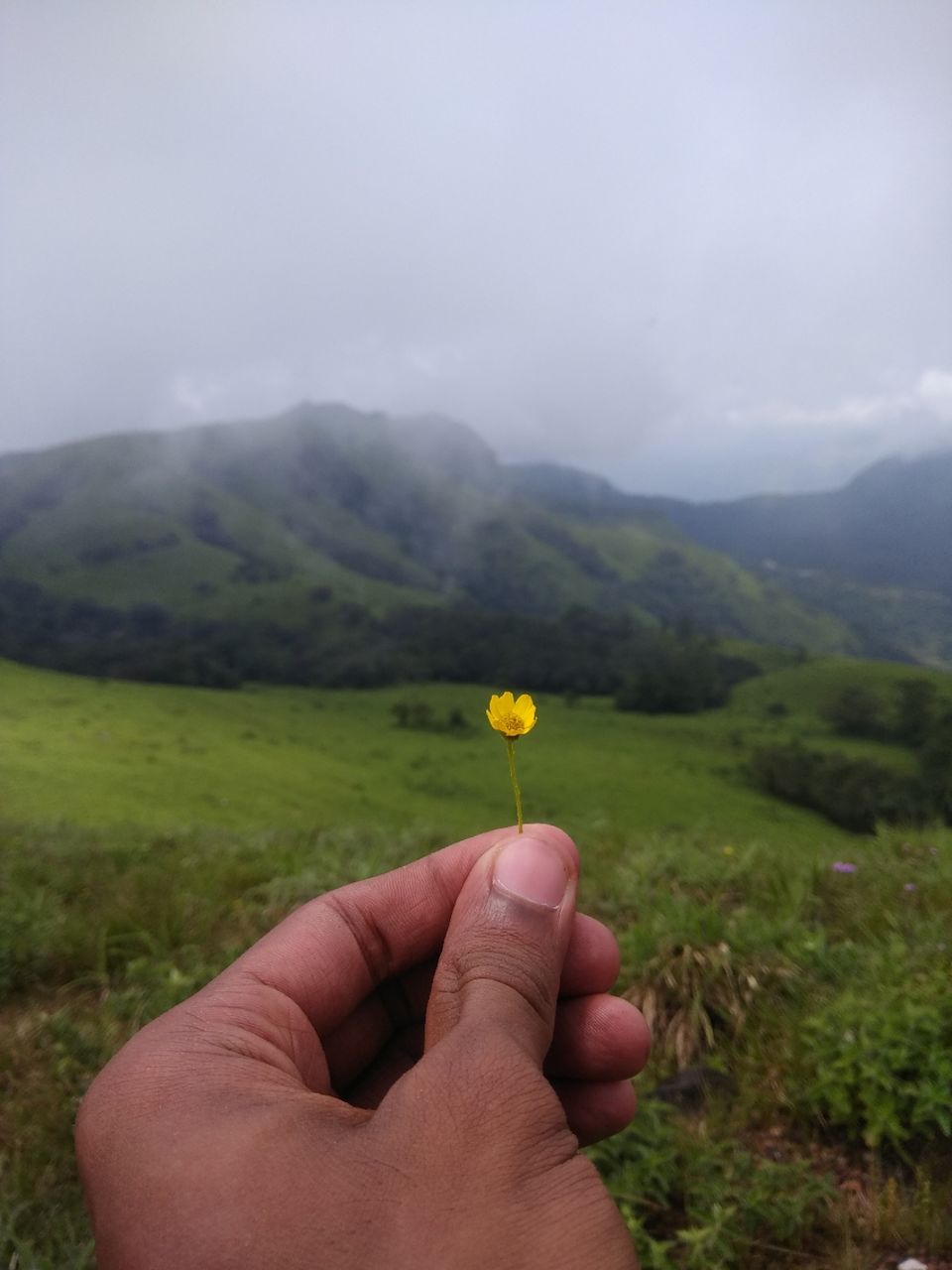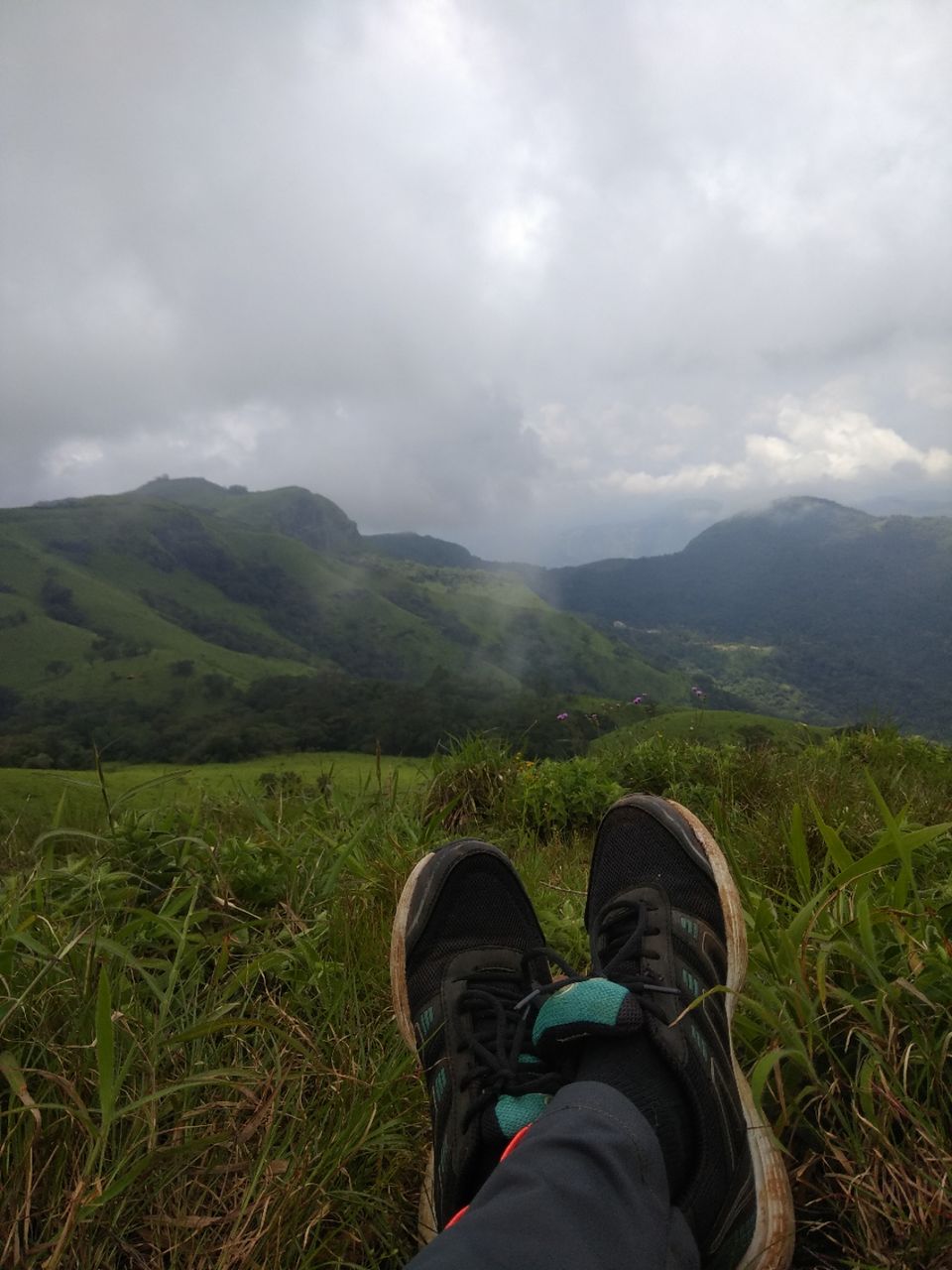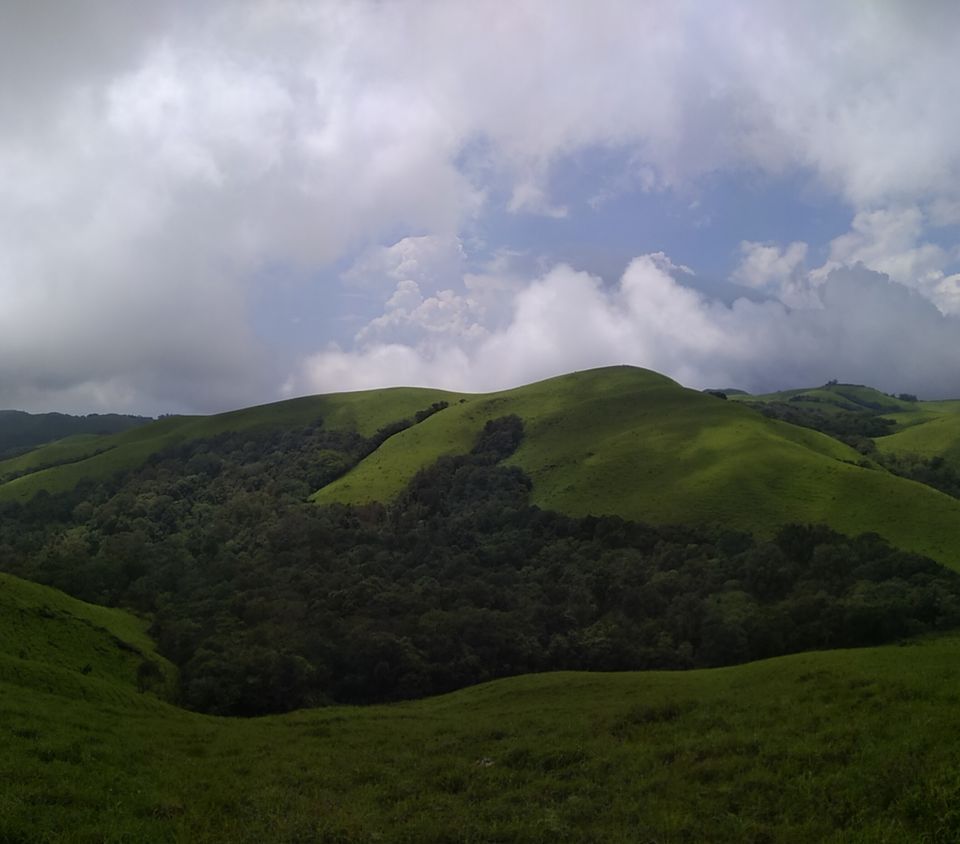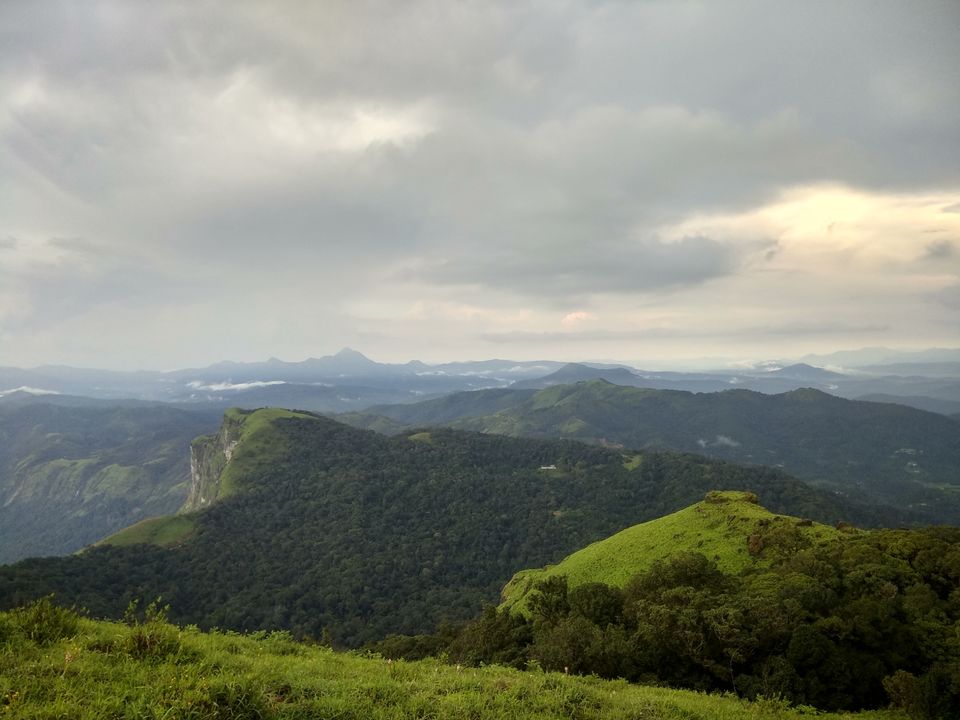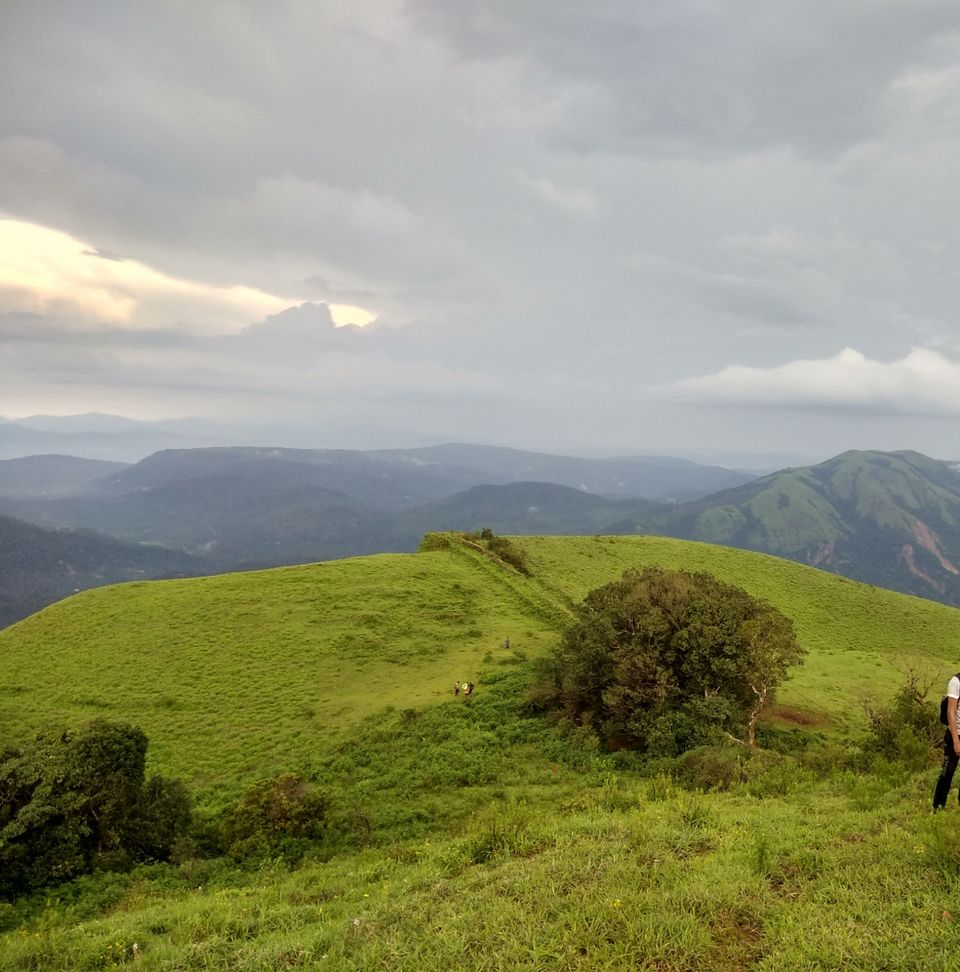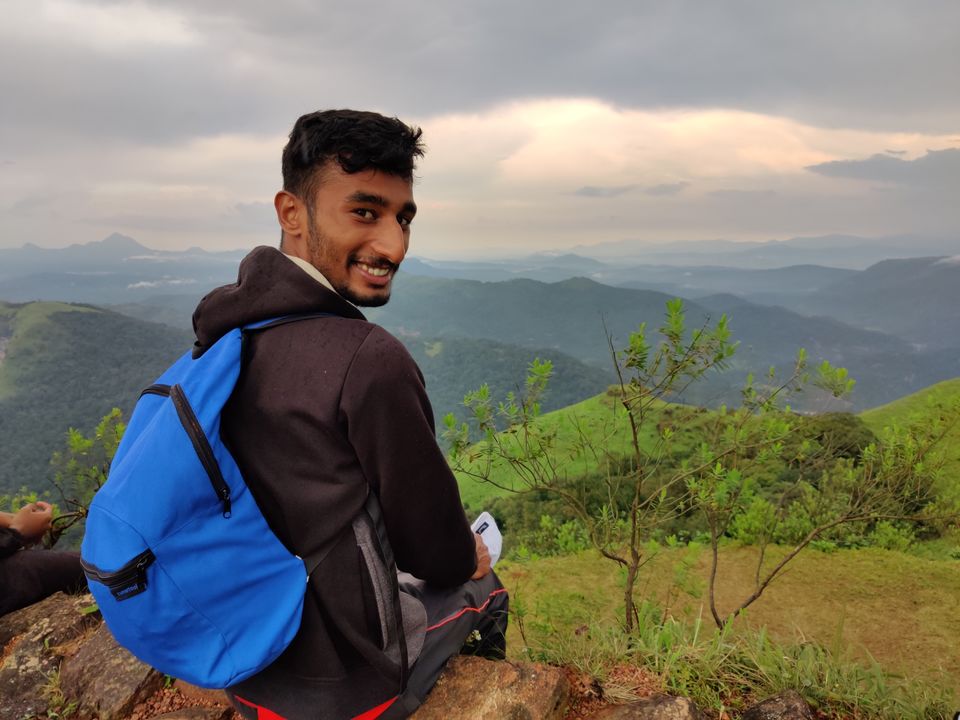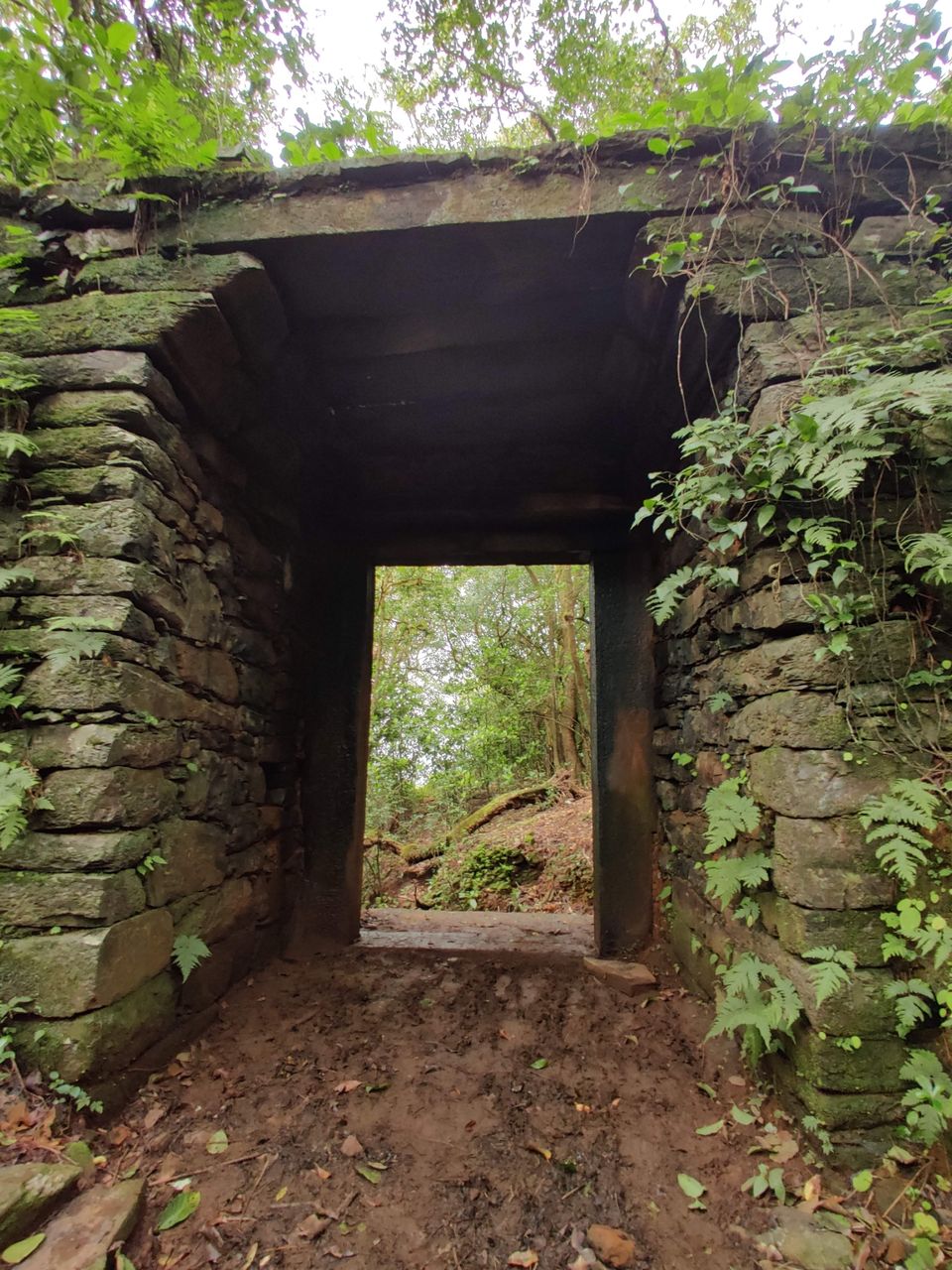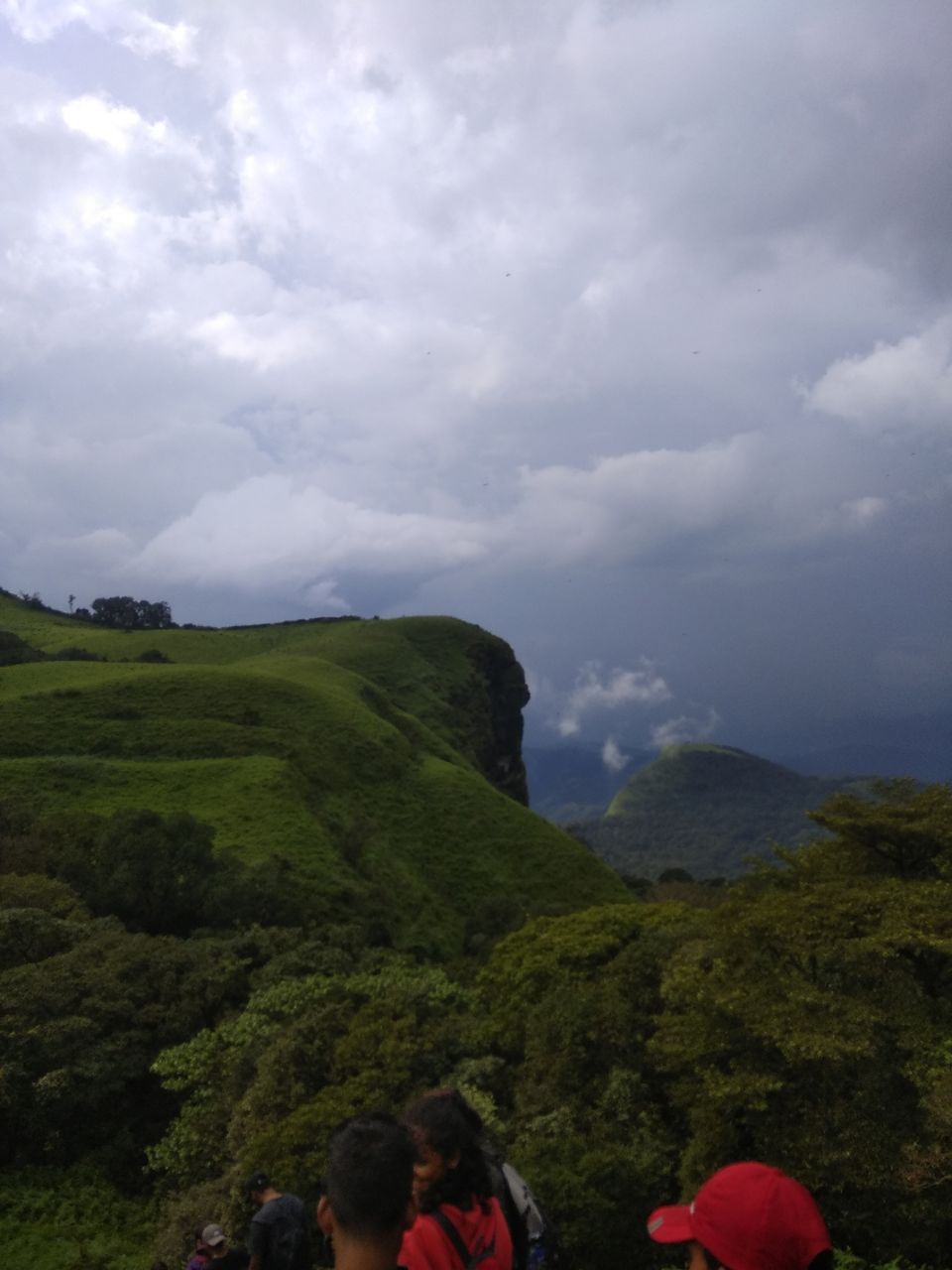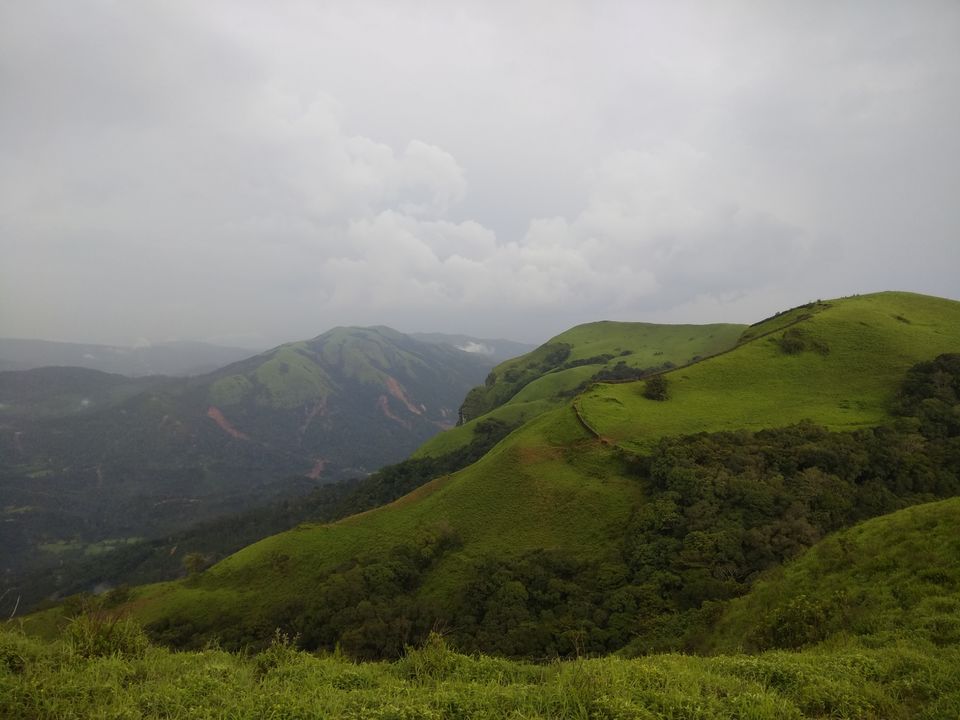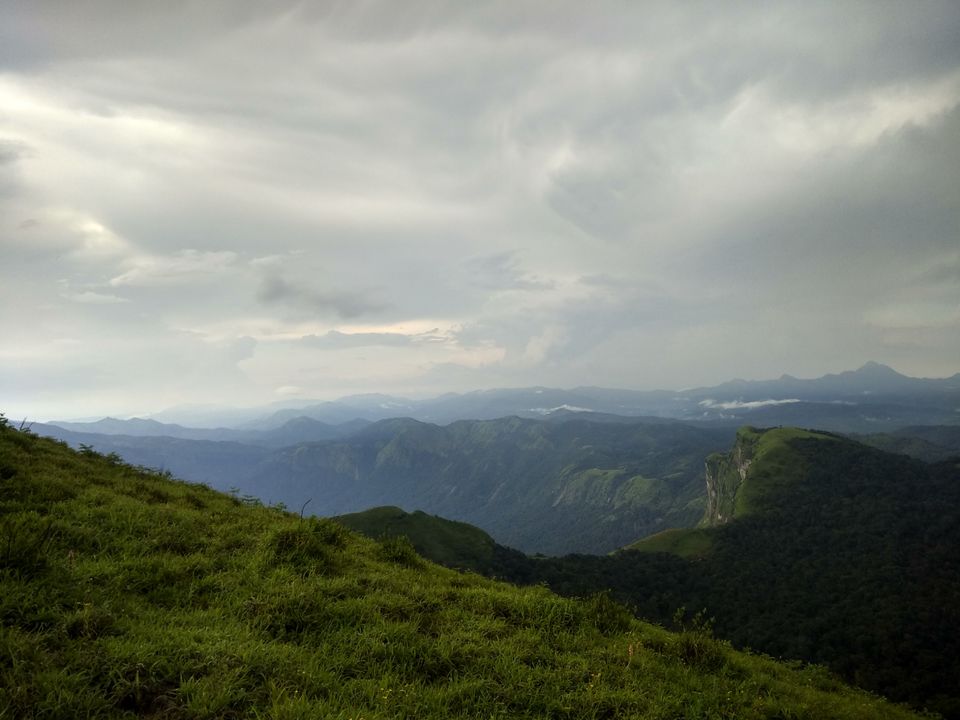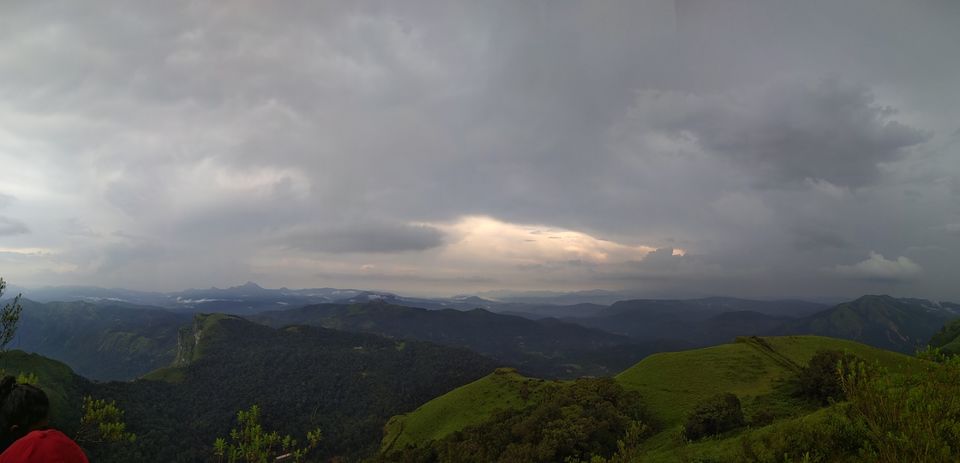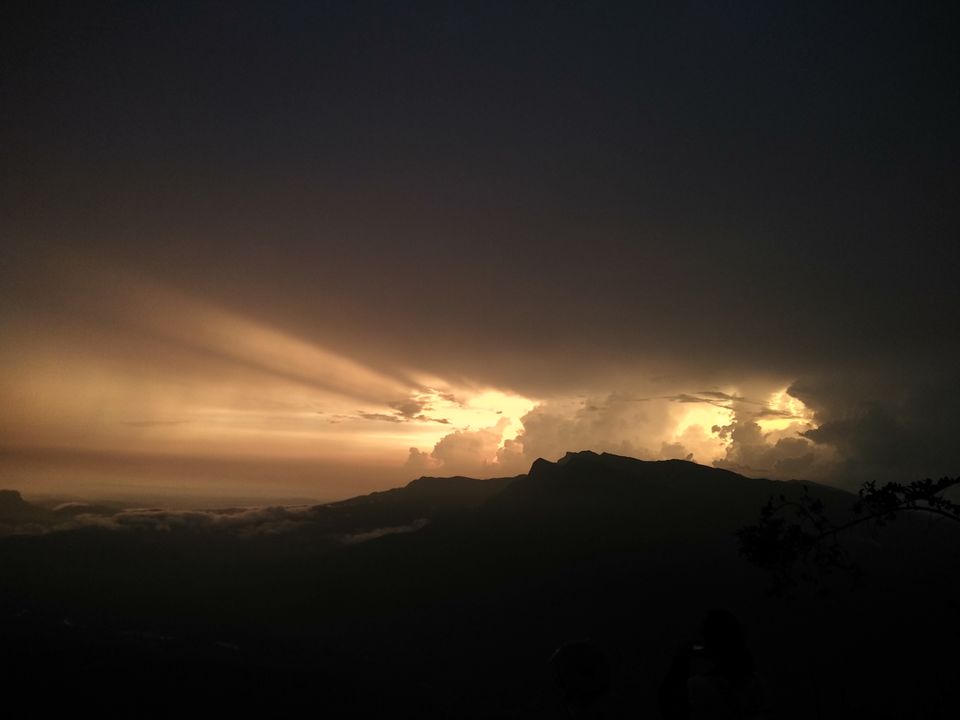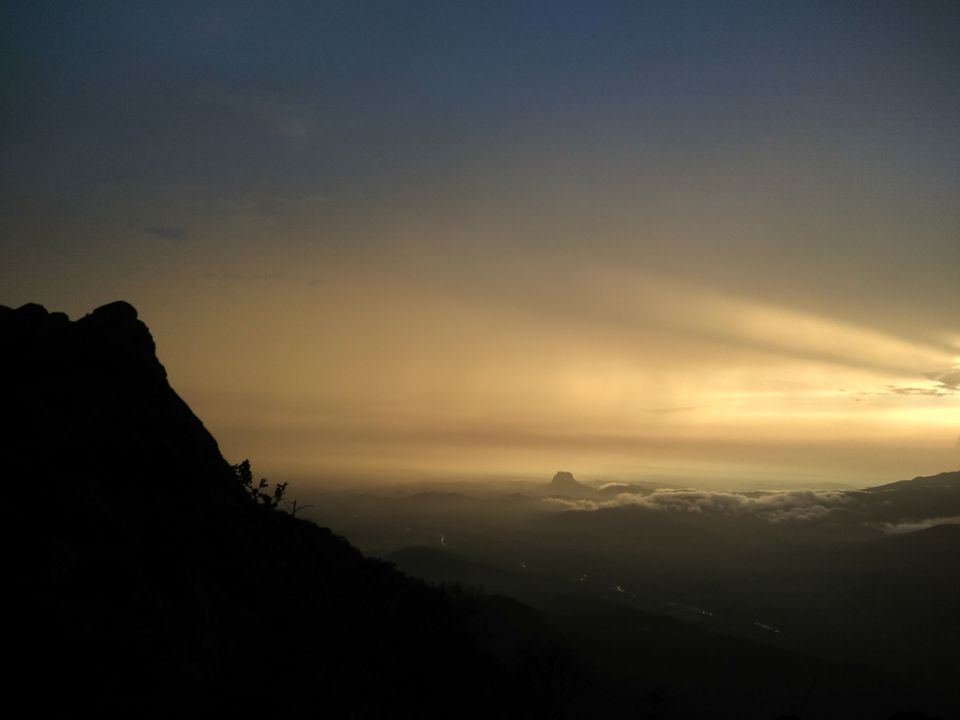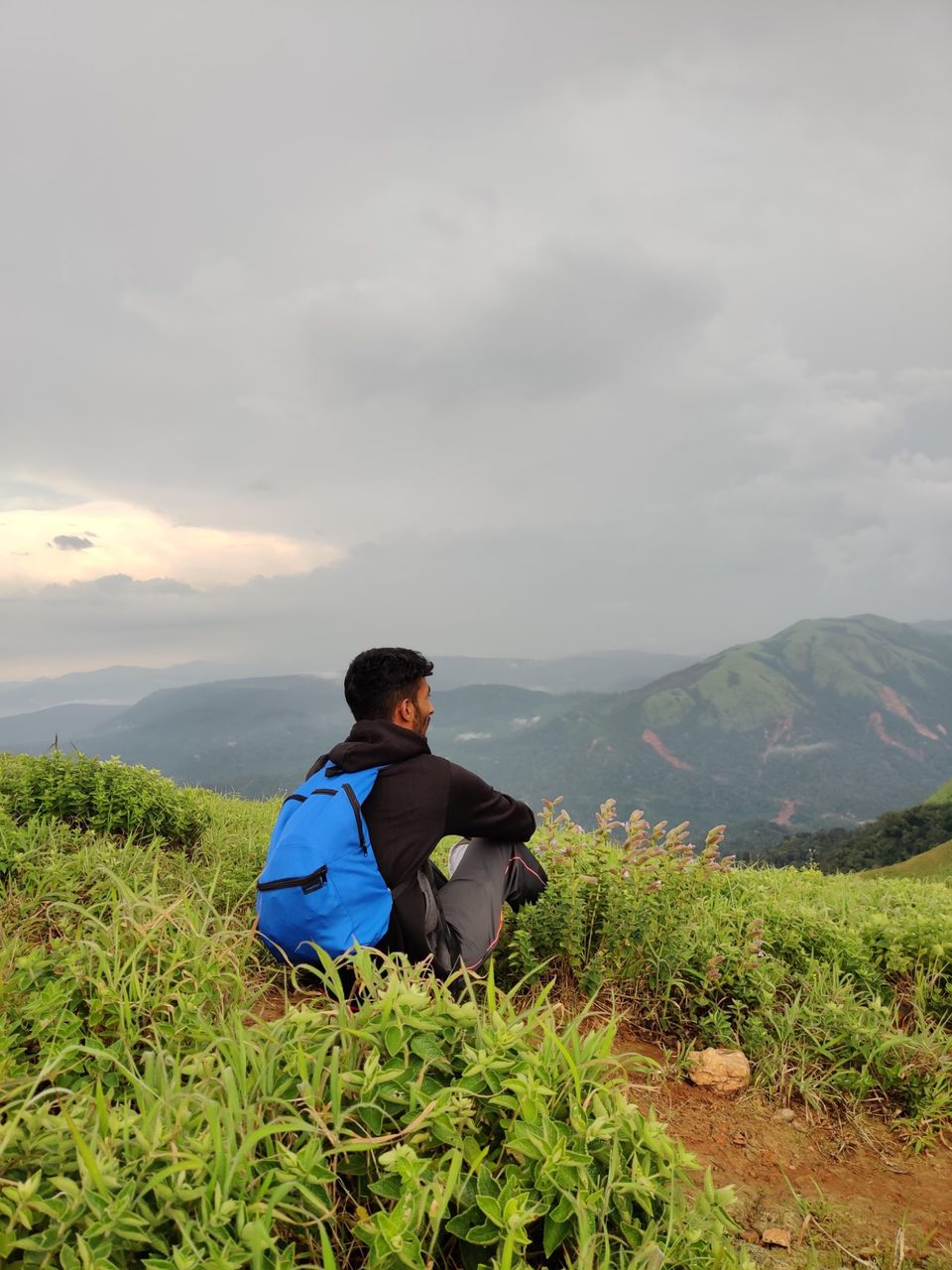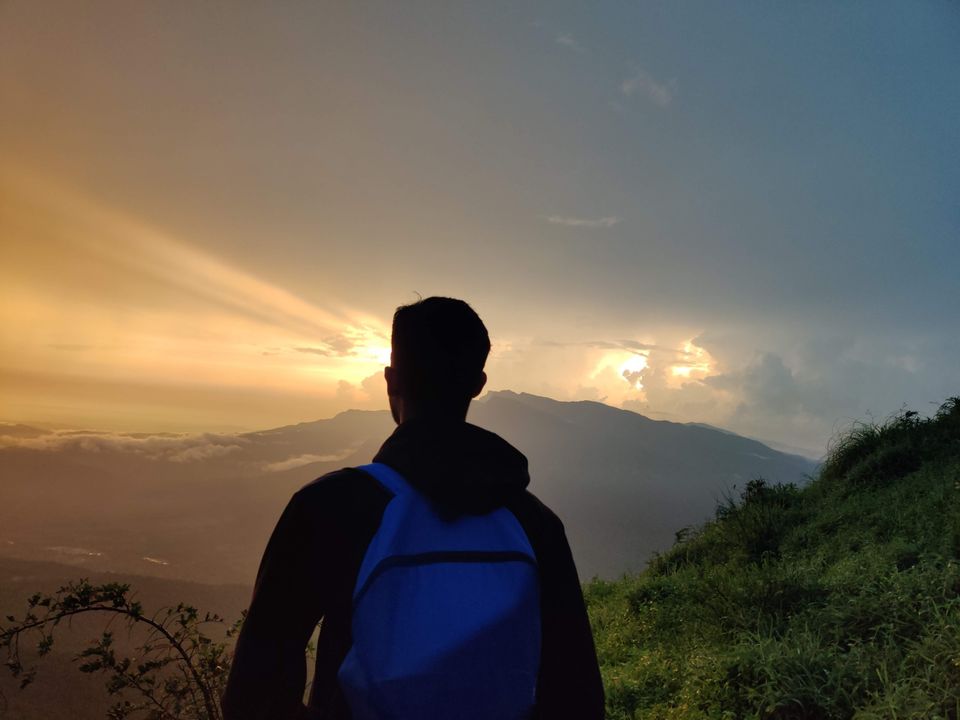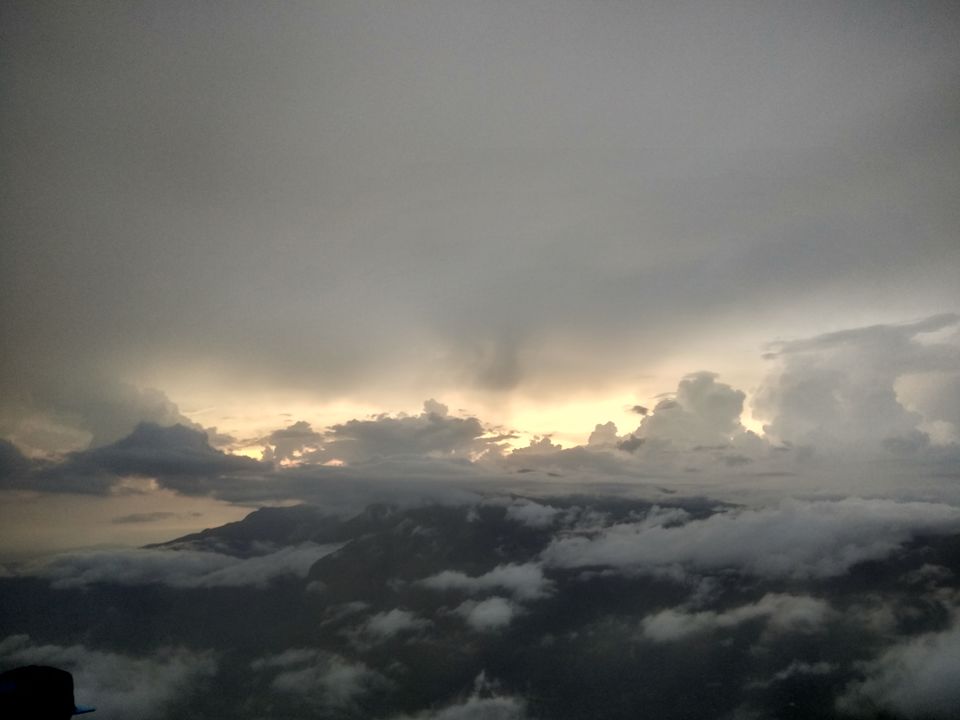 Day 3 (6-10-2019) stared with rain. We had sports activity planned for that day, and that sport was mud volley ball. We had crazy fun there. And after that we had our breakfast and went to a magical waterfall. We spent some time there and came back to our stay. Later we had our lunch spent some time packed our bags and it was already time for us to head back to Mysuru. We left left the place with lot of memories and hell lot of pictures. We stared our journey at 4:30pm and reached Mysuru by 10:30pm. It's been 2 days since I came back but,only my physical body is here in Mysuru, my soul is lost in the mountains of BALLARAYANA DURGA!