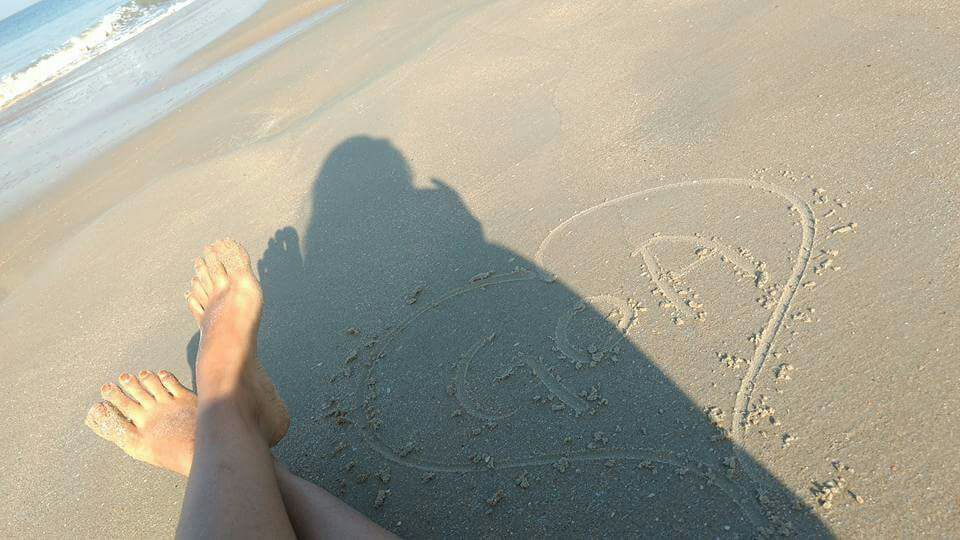 #SwipeRightToTravel
Goa is in everyone's bucket list, everyone wants to travel Goa at least once in a lifetime and I was no other than all those people who have craving for Goa.
Tickets were done, hotels were booked and things to do was already listed out.
We were three girls, I convinced girl's parents for this trip. I did all the mature talks, one can do with anyone's parents to convince them for Goa. I tried each and every possible dialogue to convince Indian parents but just two days before Trip.....
They replied with a big No, yes a big No to Goa.
Plan was ruined, mood was off, no refundable and traveler like me who thinks cancelling a plan is a sin as I have my own #thumbrules.
I was lying on the bed looking my room scattered with all Goan stuff. bag, caps, glasses, sunscreen and dresses I ordered online still unpacked, I was in dilemma and not at all in mood of getting my tickets cancelled. leaves were approved and my mood was set.
That night spent on dreaming Goa, and my heart speaks loudly why don't you go Goa solo, you deserve a solo Goa.
I didn't say anything to anyone, I just started packing my bags with all the stuff I planned, without much ado and I run for living my dream, as my first solo trip - Goa.
I reached #Madgoan railway station around 6:30 am, I planned to stay in south Goa as I was looking for peace Goa instead of party Goa. prepaid taxi was very costly so I was just looking around then came to know one more way of transport is pilot bikes and very safe, I ride on a bike and its charges me 150 rs for 7-10 km. of distance. you can also visit #Betalbatim beach first as it nearby #Madgoan railway station in the morning, spent 2-3 hours of awesomeness there, without booking any hotel and then move to north Goa or anywhere you want to stay or do whatever damn you are on vacation.
The best part about the pilot ride was you can see morning Goa. floating lotus in ponds, paddy fields, narrow streets, green sceneries, sky view and cool breeze touching your cheeks and blowing your hairs. it energized me more and made me firm about my decision as a #soloGoa.
I went to Betalbatim area which is 10 km from Madgoan railway station and 4-5 km from bus stand.
I just throw my bag in a hotel and was dying to run on a beach, I get up in full Goan stuff with glasses, bandana etc. all swag.
I hired a bicycle as #Betalbatim beach was about 2.5 km. from my hotel. and Just moved towards the beach to live my dream.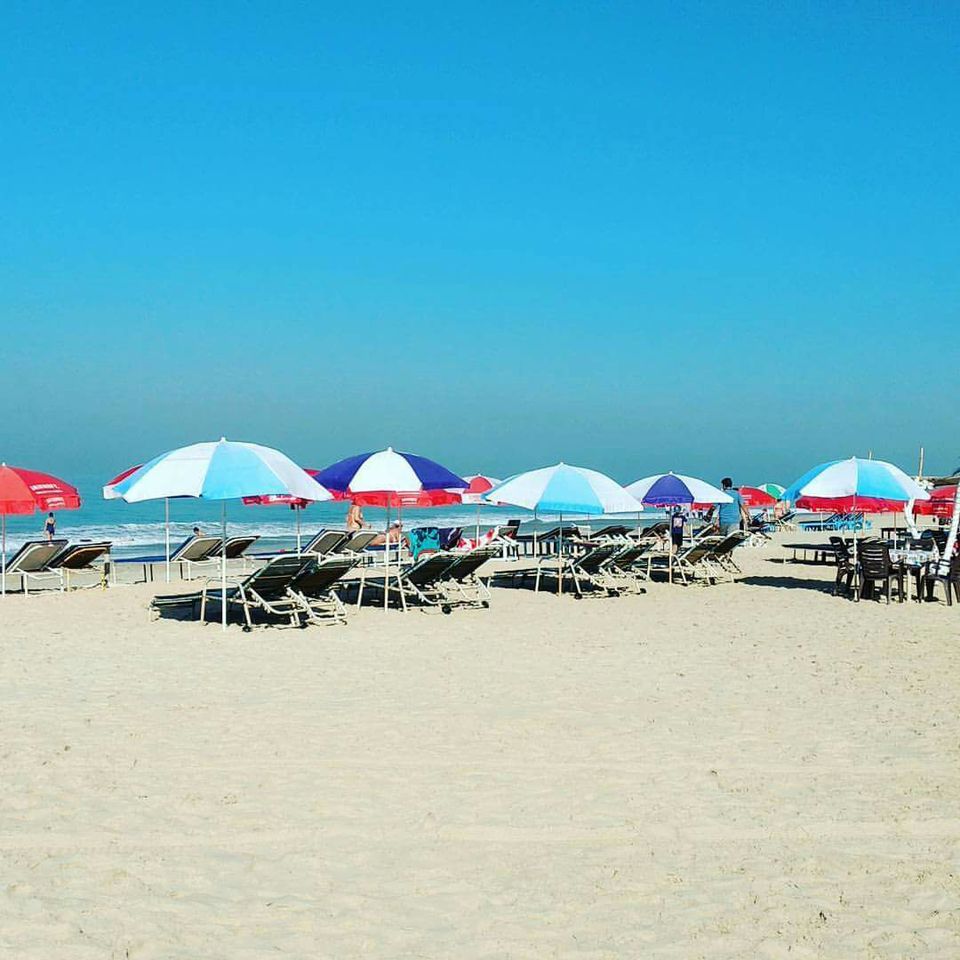 when I entered in this beach, I tap my back to stay in south Goa, perfect combination of beauty and calmness. so beautiful, so peace, so relaxing, only foreign crowd, women in bikinis, I regretted not to bring one, kids were perched in sand. some of them enjoying the book and some were enjoying a sun bath. I run on the beach as fast as I can and just free my body in a sea and my soul to my dreams.
Relax I never felt.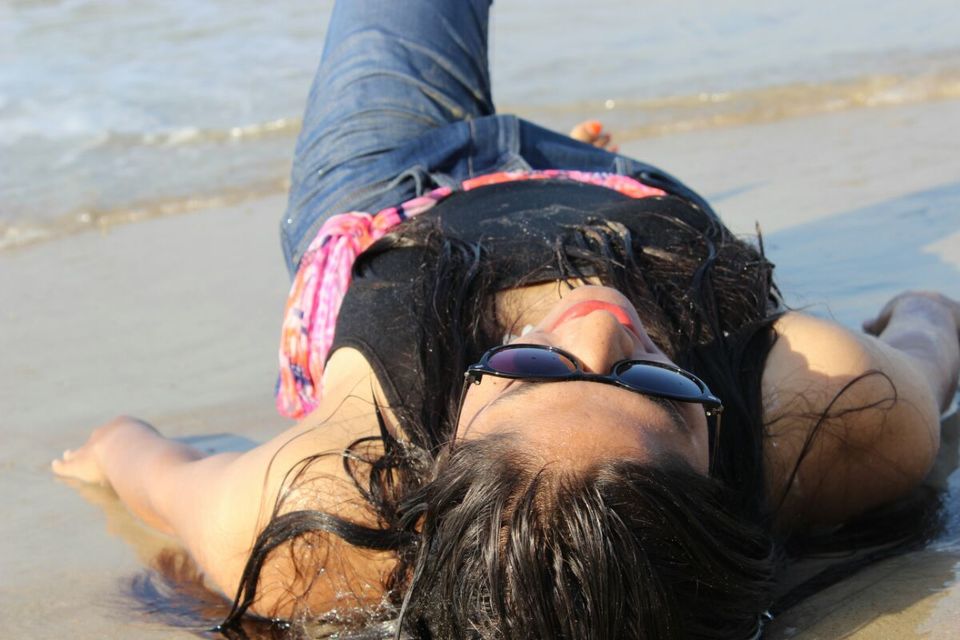 Around 3:30 pm I visited here, full of crowd mostly Indians and local.
Perfect beach for water sports, make sure everything included in a package and yes bargain exist. many shacks serving seafood displaying their menus and free wi-fi(best thing, you can't survive without check-in).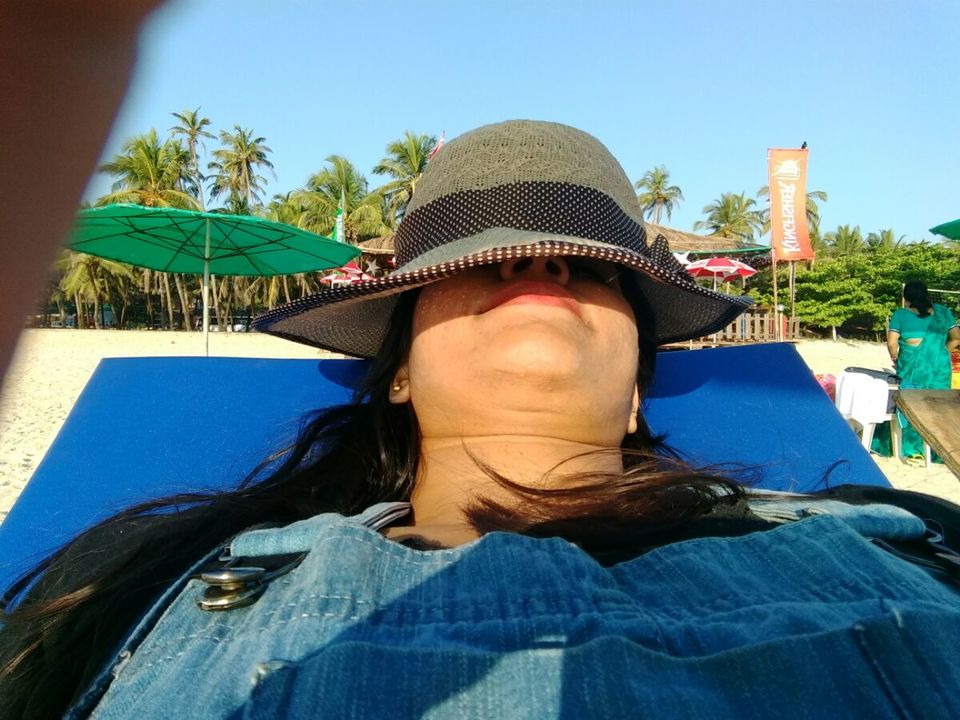 I just relaxed in one shack and enjoyed my sip, when you will return from this beach you will see various shops outside serving everything you just need after a beach, I landed on Josefa's corner and tried Chinese, I know it sounds weird talking about seafood and having Chinese[PS: I am pure veggie].
Any local can easily help you to reach on this beach. I was keep asking way to Lover's beach and wishing people "merry Christmas" loudly.
This is one more unseen gem from #Betalbatim series, total 5 beaches, #Colva beach in center and rests both side. perfect place for morning people, jogging, cycling, sunbath and meditation.
I spent around 3 hours here romancing with myself, understanding myself, observing myself and clicking lots of, lots of selfies, wishing #MerryChristmas to people from different regions roaming around asking me the status of water warm or cool.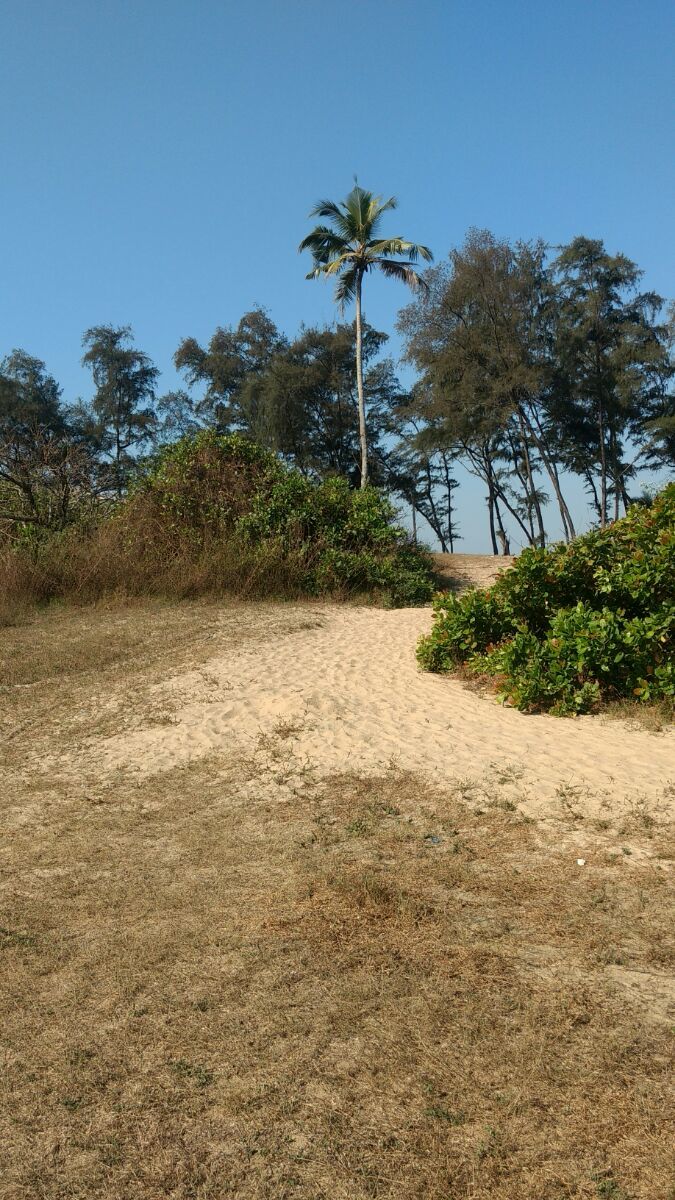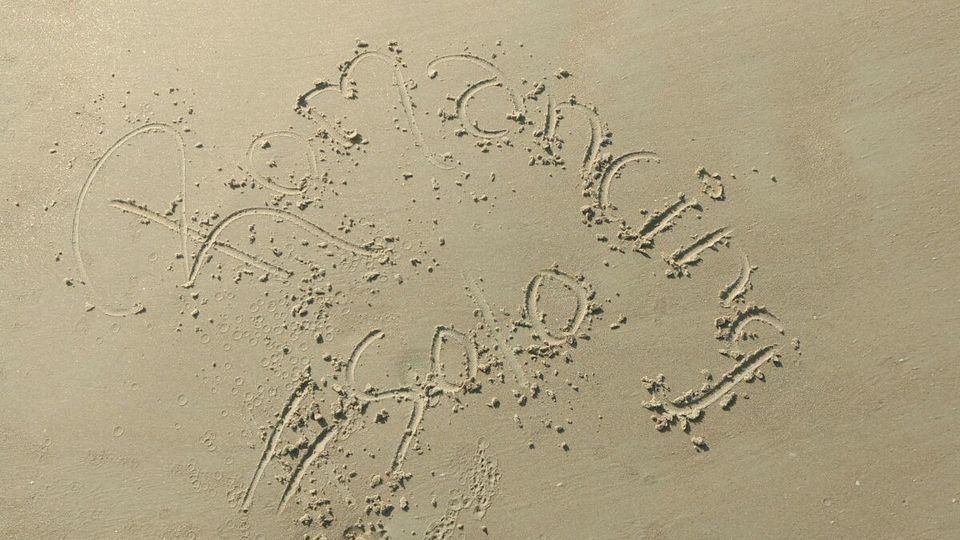 In afternoon I visited the local market, fish market[actually fish market came in between :p] and some local shops. As it was Christmas and every beach was going to through a party tonight. so around 7:30 I moved outside and saw, Goa streets are converted into lightening roads.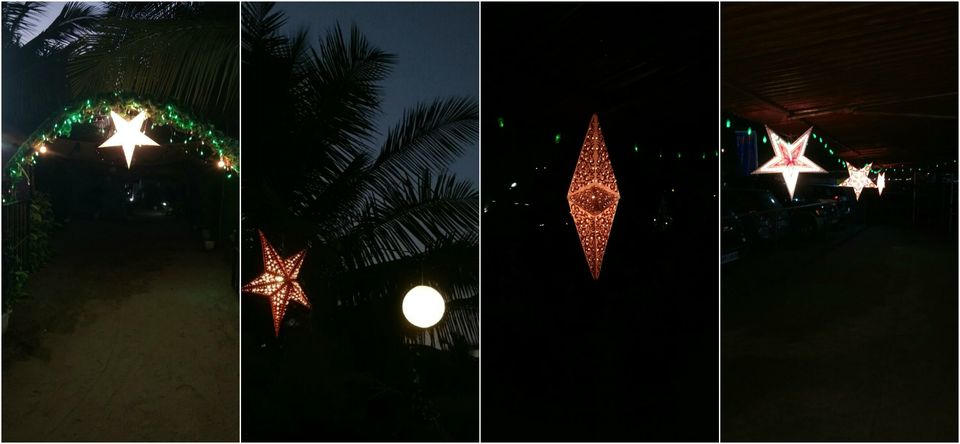 Each and everything was beautifully decorated, stars were hanging all around, Santa clause dummy at so many places.
each house is decorated with stars, A house of Hindu family where group of boys was partying from last two days and the old and famous Goa song was in loop. I never saw Christmas celebration before like this, Goa is a perfect place for Christmas.
when I reached to #Betalbatim beach for Christmas party I can see candle light tables arranged at the sea shore, music was loud than usual, people were enjoying their drinks, some was on date, some Russians wearing garlands were on dance floors with crazy moves, firework was lightened the sky. I also joined the craziness.
I planned to visit North Goa today, as Goa trip is incomplete without some of the very famous places from north Goa.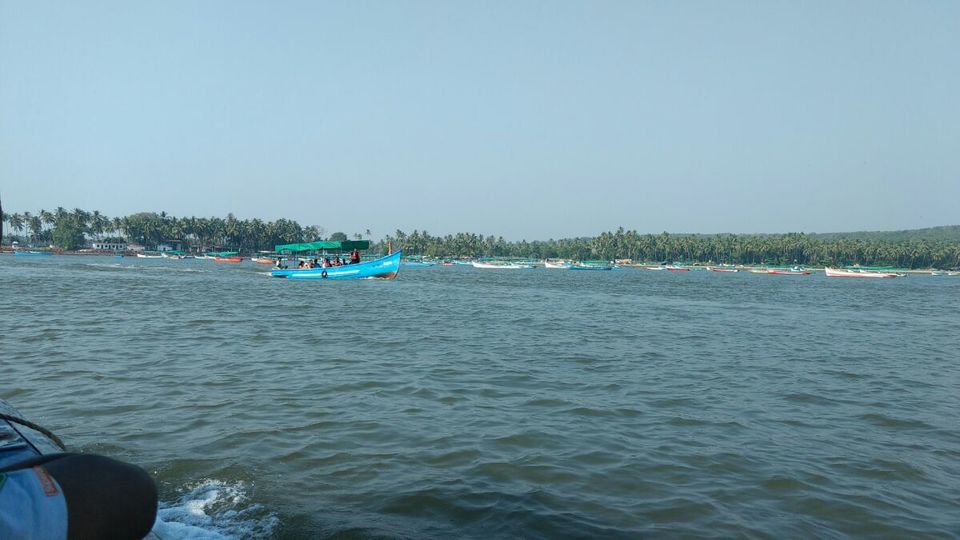 Boat will carry 10-15 person in one batch. entry ticket is 300 rs.
If you are lucky you will get some good watch of dolphins but don't expect that they will jump high and shower on you, and if you are the luckiest you'll capture them in your cameras, I tried but failed. keep trying you may never know how lucky you are.
But the boat ride and view of all around was just awesome.
you can enjoy the view of endless sea, old boats, royal cruise, central Jail and very famous Agouda fort.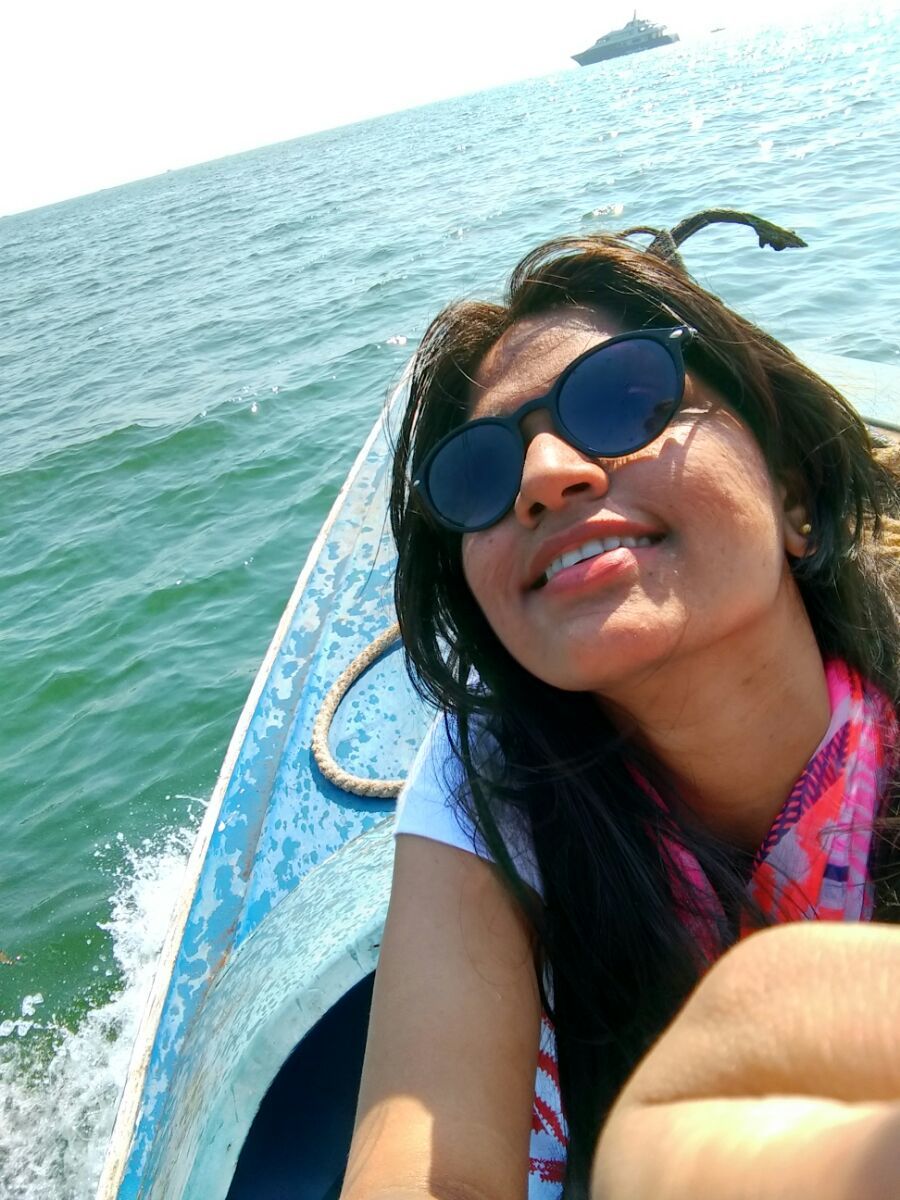 #Parasailing is also available here, its really fun and worth trying.
#Dil chahta hai swag - Agouda Fort
This place is very popular among tourists due to hit Bollywood movie "Dil chahta hai" picturized here starring Amir khan. the perfect place for shutterbugs.
walls are super classy and a lighthouse is just awesome, this is the place where everyone wants to visit with there friends and click this pose.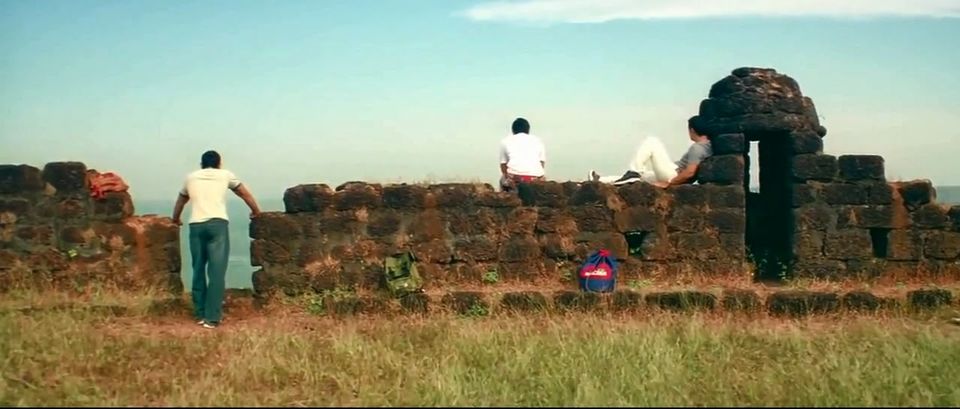 I tried every pose here whatever possible, Jumping pose, running one, Jeans ad, model shoot and blah blah(sharing nothing they are hilarious actually).
I moved towards a Candolim beach. one of the famous and very classy beach in north Goa, due to new year season there was a rush but only quality rush, I enjoyed sea surfing, cans of beer and as usual clicks. this beach was full of foreigners.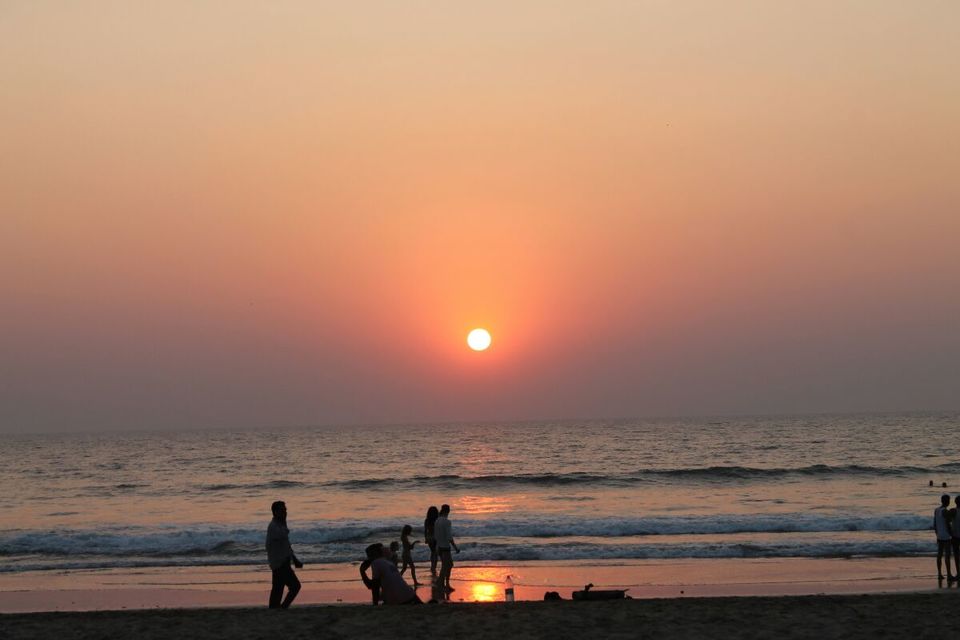 lots of options for seafood available here, enjoyed perfect view of the sunset.
Entry ticket is 300/- and not at all worth :p
They will start with some folk Goa dance and that was so so, but what I thought of cruise that it will be an open space, people were dancing, enjoying an evening with wine glasses looking around. but it was typical cruise. calling a bunch of people one by one on stage to dance, when it was my turn I just danced like hell whatever the song came to enjoy myself or to #paisawasool.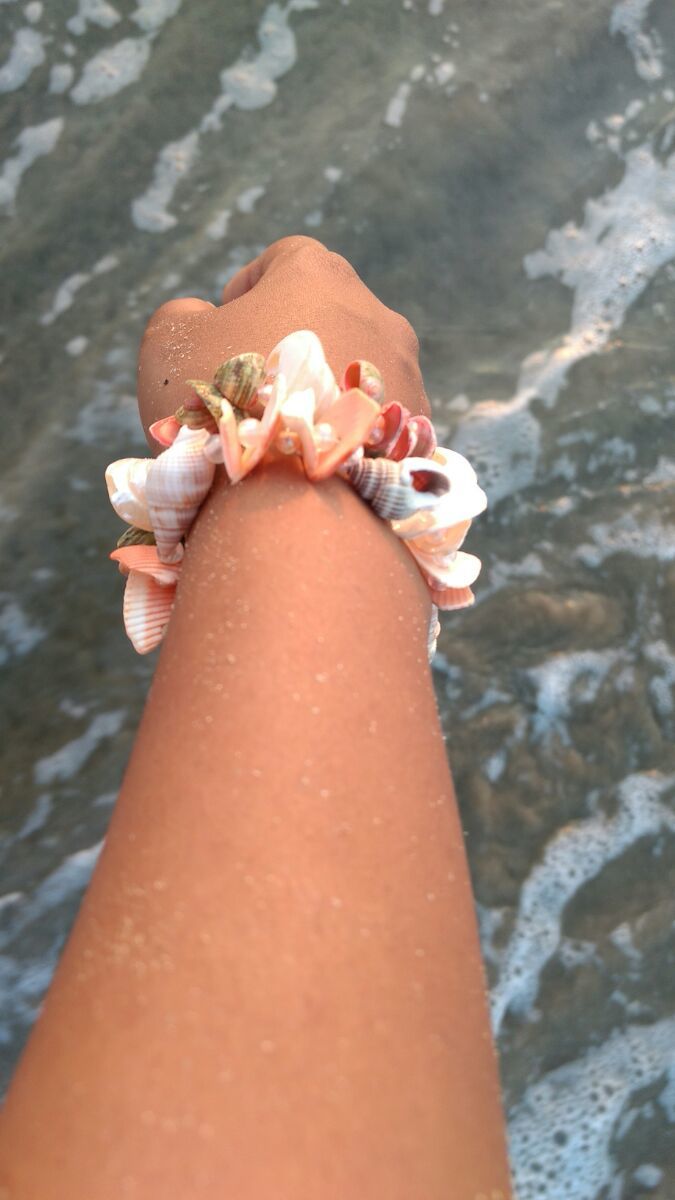 The day was different today, I was no more solo.
last night I was just planning for south Goa visit and arranging a vehicle for the same then got one notification on Tinder by a guy nearby. he shared his plan about South Goa visit and said he can accommodate me as they have one vacant place. they picked me from my hotel. they all were younger than me and more fun literally.
The guy riding vehicle was of age 21 and very good photographer I came to know later, other than him there was two Americans who born in India(Hyderabad) but brought up in America, were on vacation and two more mid-age guys from Delhi and Pune.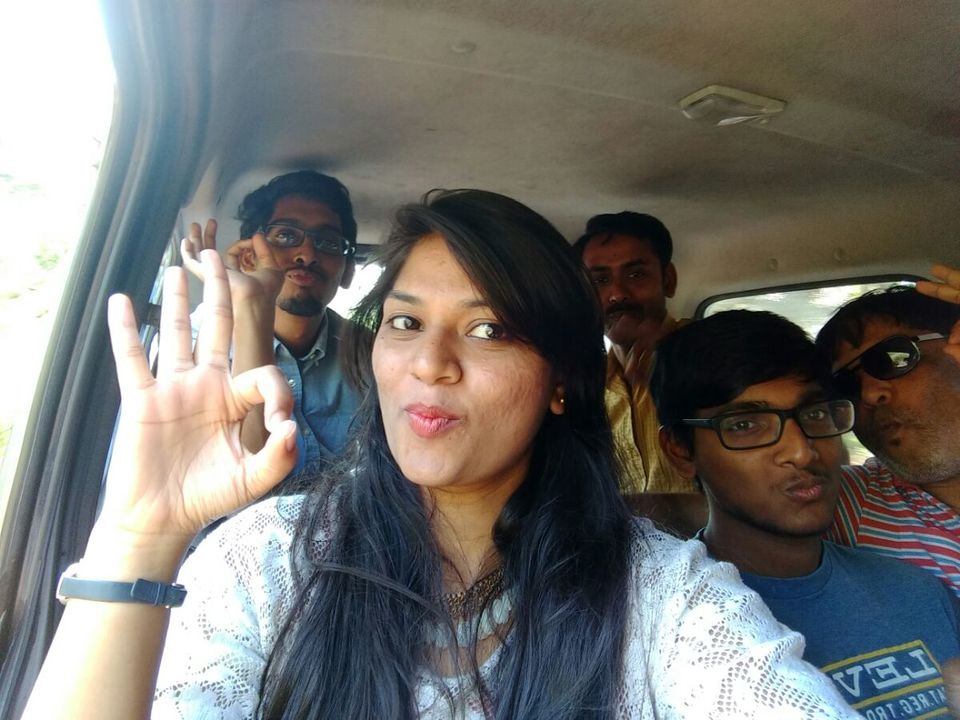 We started our journey from Betalbatim and at that time we started chit-chatting and sharing our experience of Goa till now.
after an hour we reached to Church, the church was very famous and very old preserving Mummy of around 100 years old.
we enjoyed clicks, greenery, white walls, leant trees and royalty with some classy pics.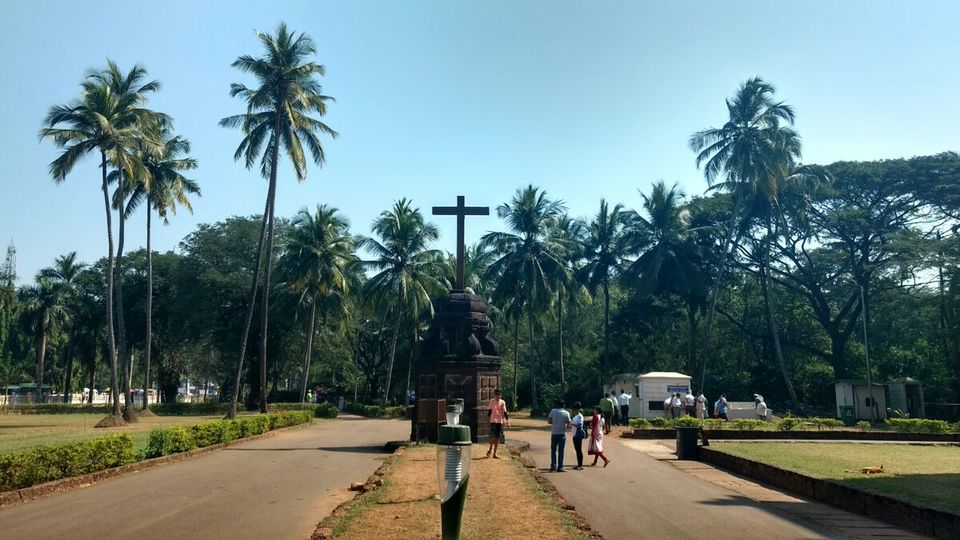 A guy suggested us to visit Cabo de rama, which was the perfect place for a sea view and photo-shoot space.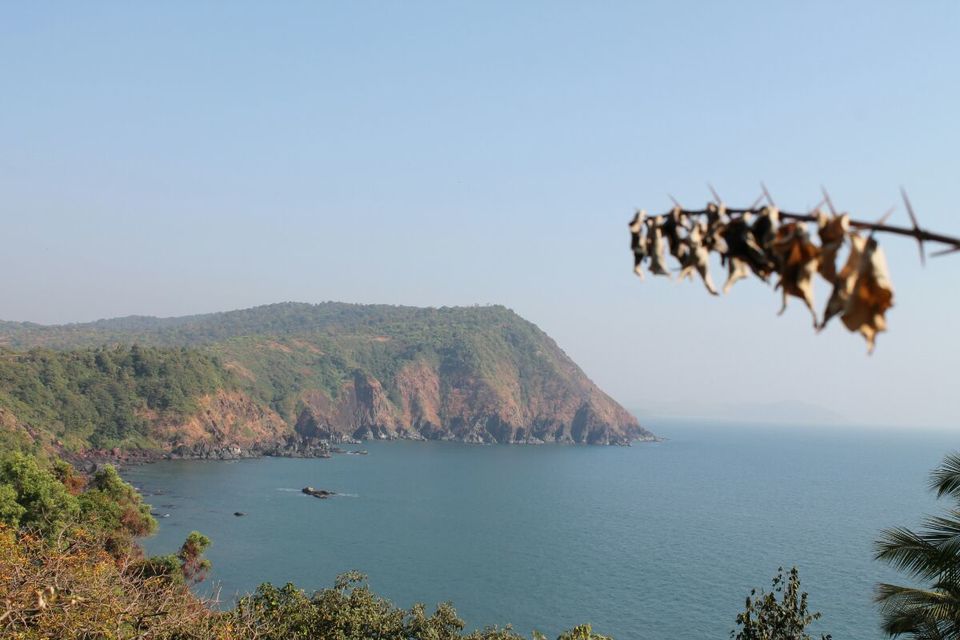 we trekked and reached to our destination. where the view of the sea was just awesome, there was also a way to go downstairs. this was the perfect place for bonfire, tents and photo-shoot. I did the same.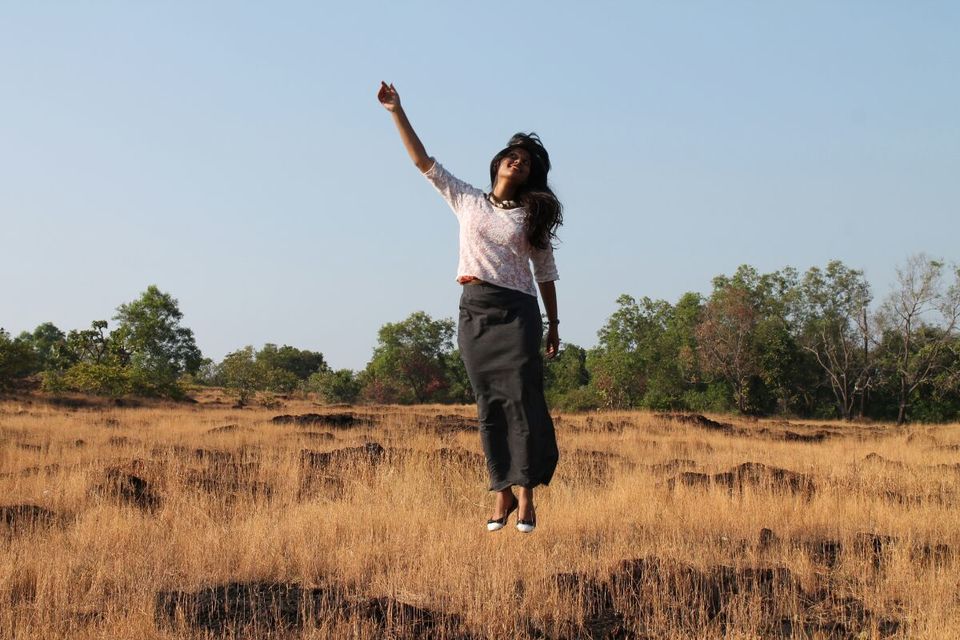 Now we all were very comfortable with each other and almost become good friends, I was really enjoying the company of unknowns as they are not unknowns, they were travelers. Thanks to #Tinder.
I had a huge conversion with those two Americans who know only bad words in Hindi, I learned them some catchy words of Hindi, had a conversation about travelling in India, generic things, love, relationship, lifestyle and lot more.
sharing my one of the conversation below with an American guy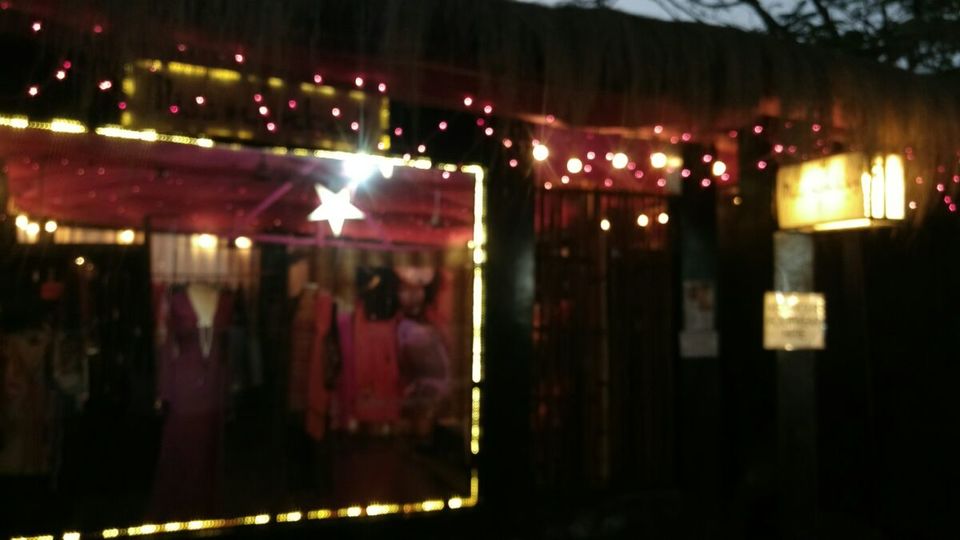 we reached to the beach. one of the most happening beaches of south Goa, streets were full of Goan flea market, open bars and nightlife.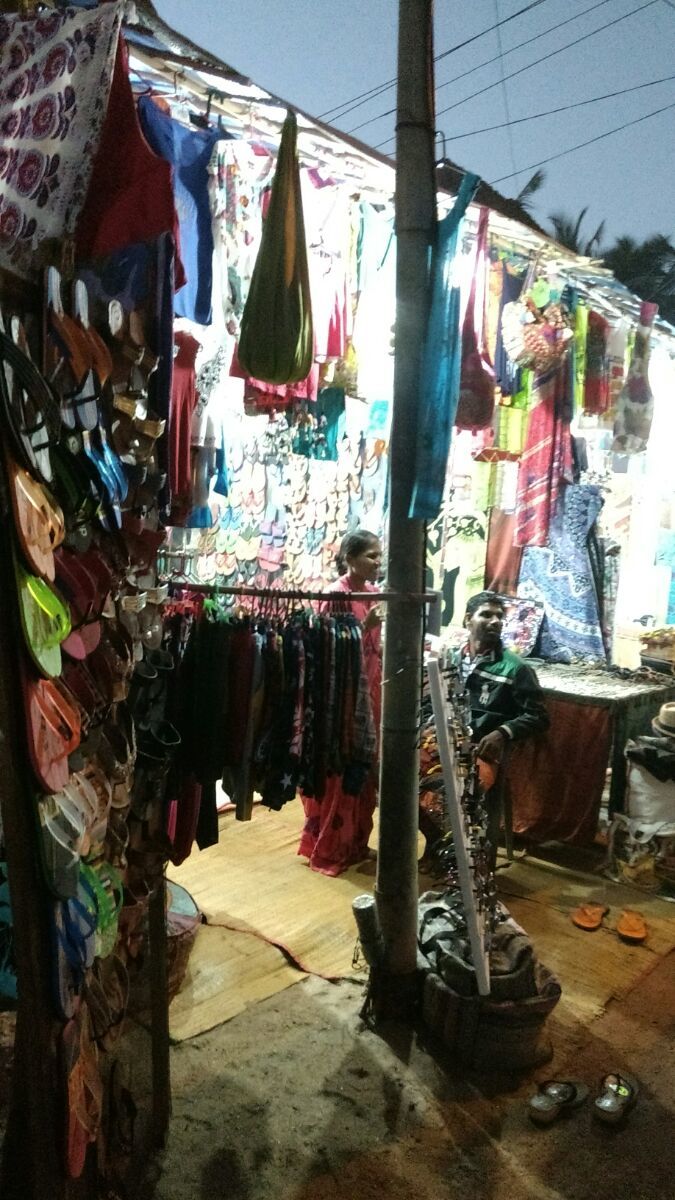 We were all very fresh and energized, and clicked whatever we feel like.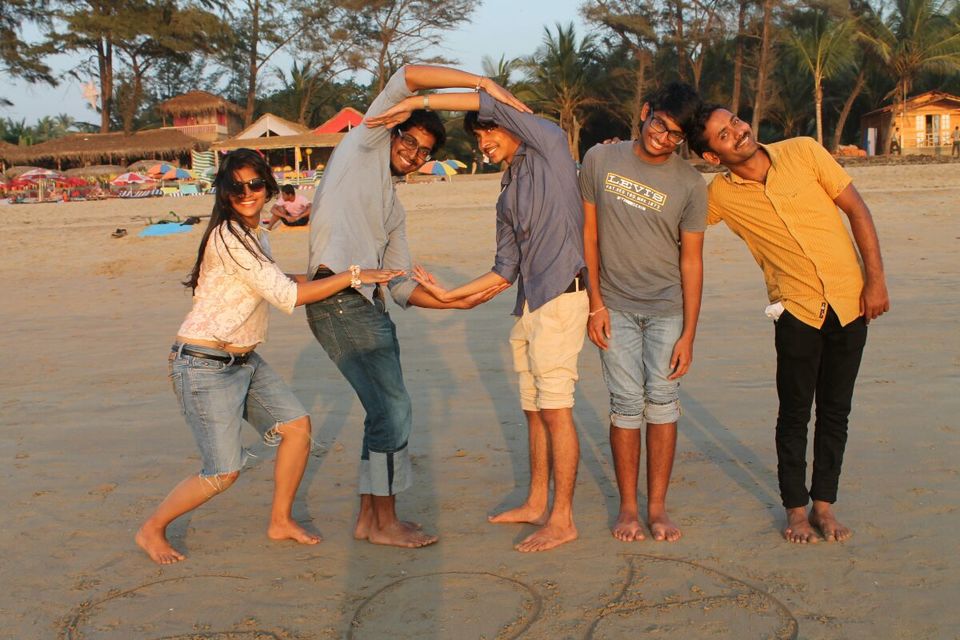 when all we become such a happening bunch, I don't know. all were mixed very easily or it may be an effect of Goa can not say, but we all were having fun at its peak.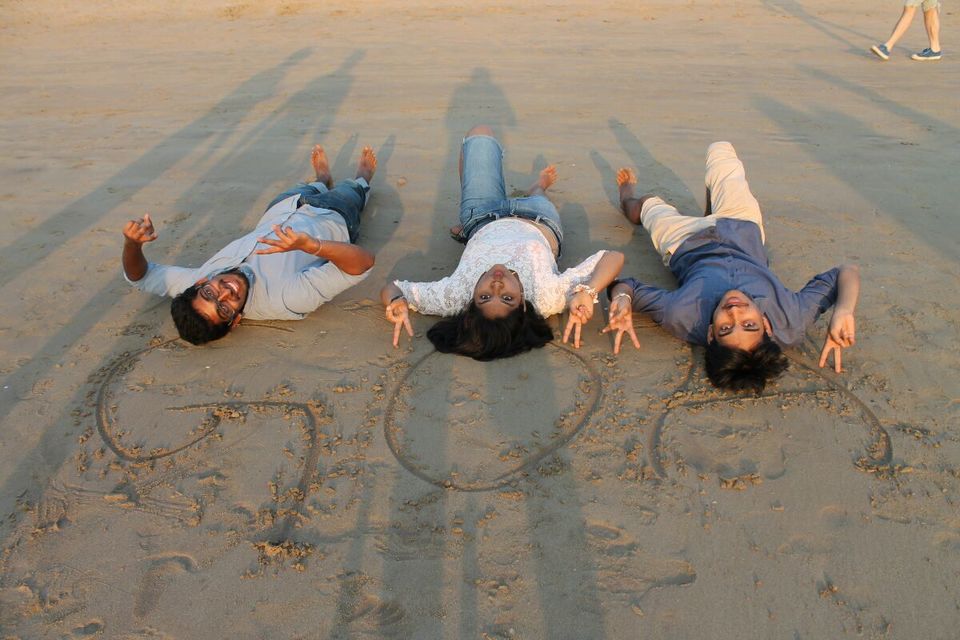 #I'll keep visiting you Goa - no good bye
Today was my last day in Goa but how can I depart without saying goodbye to my favorite beach, yes early morning I checked in to #Betalbatim beach to enjoy some more time in peace, today was no click day. I spent three quality hours with myself, leaning on the sea and knowing myself.
Goa was not just my first #solo trip, but it was a bundle of memories for a lifetime, some good friends I earned and most Importantly I searched myself, looking forward for more solo travel.
#like, share and encourage female solo travelers :)
Follow me on :
Instagram : @ghumakkad_bandi
medium : @ghumakkad_bandi
Read my reviews on TripAdvisor: ghumakkad_bandi