We started our journey from Mysore at around 8am in the morning. We rode till Hampi for around 8 hours (400 kms) under the scorching sun. Had a quick snack break and left to see the Heritage of Hampi. It was not possible to cover a lot of places in the evening because of the time constraint but we managed to see quite few places for the day.
• Mohammadan Tomb
• Virupaksha Temple
• Mathanga Hills
• Tungabhadra River
After watching these group of monuments built during the reign of Vijayanagara rulers. It was time to have dinner and call it a day.
We headed towards Hippie Island which is on the other side of the river also known as the "Party Place" of Hampi. We went to "Goan Corner" a must go place when in Hampi.
Had a great time with fellow travelers and people with same amount of love and passion towards traveling.
After having dinner we decided to sleep early as we had decided to watch sunrise at Mathanga Hills.
Sunrise time for that day was around 6:34am.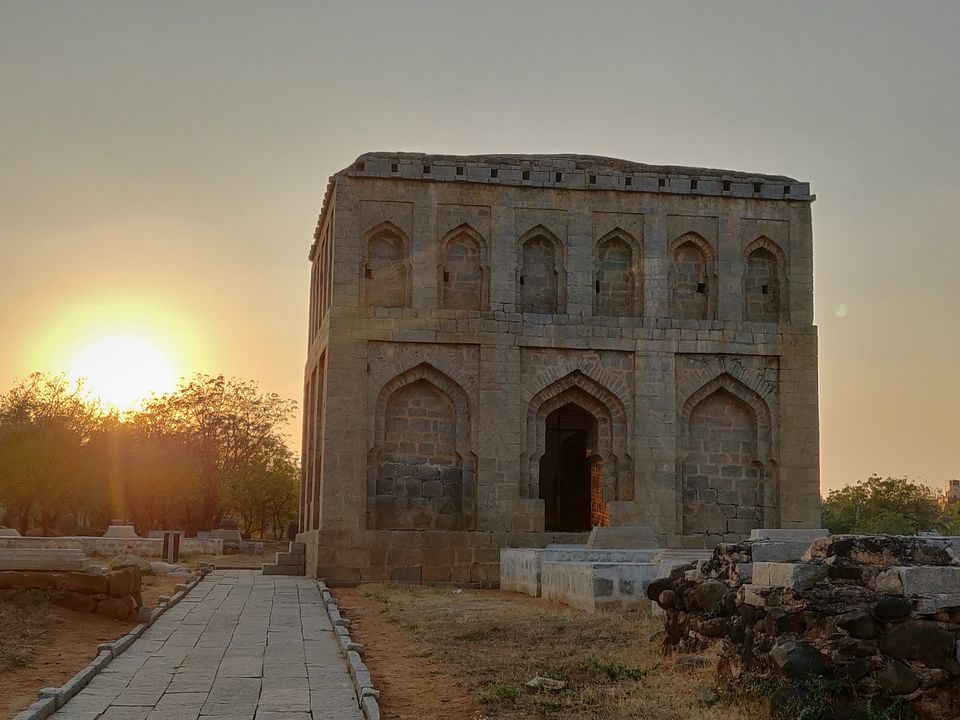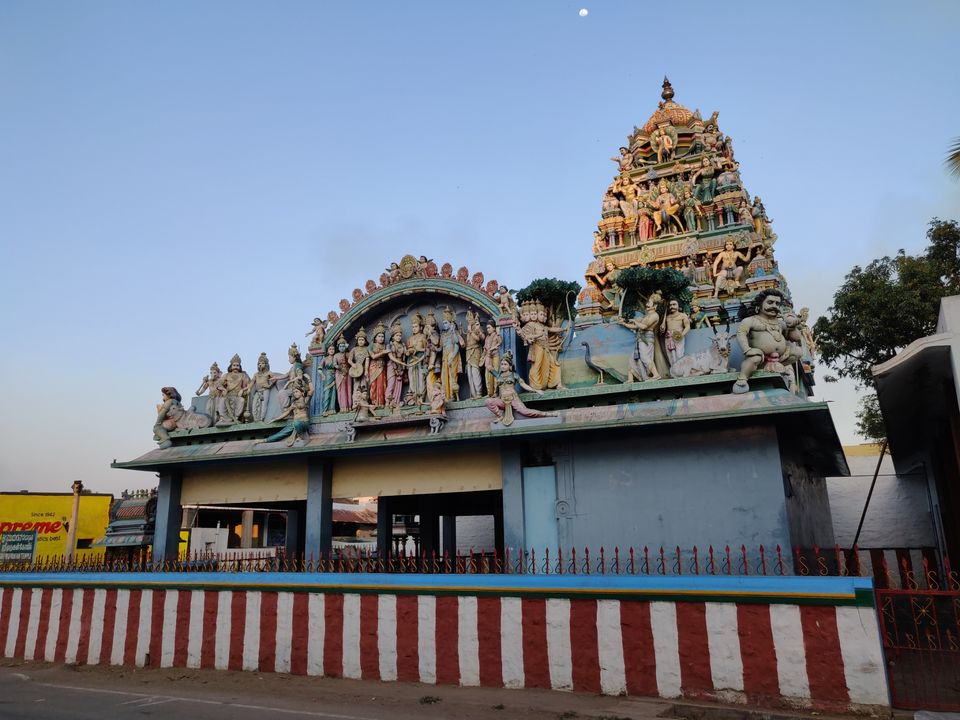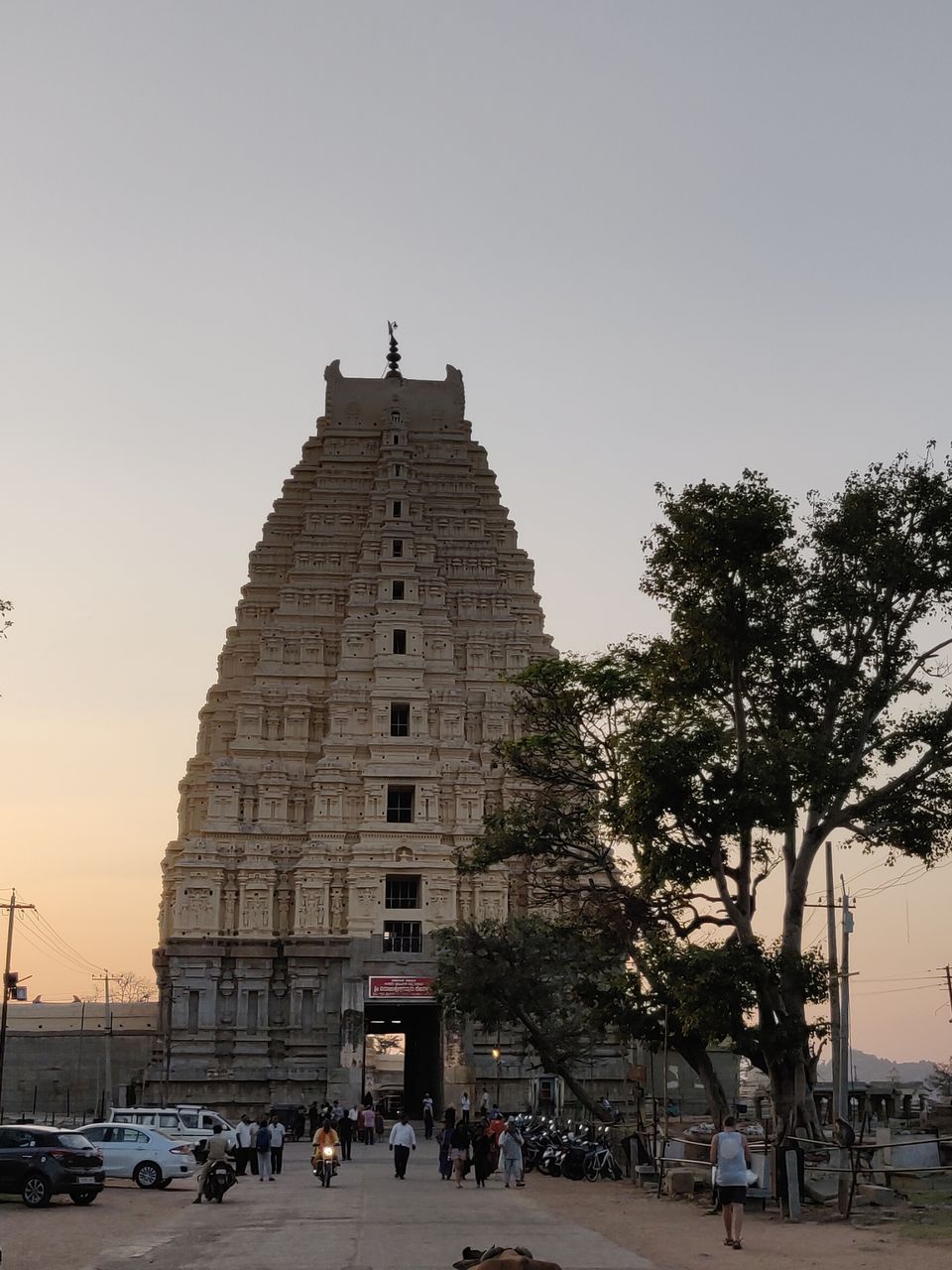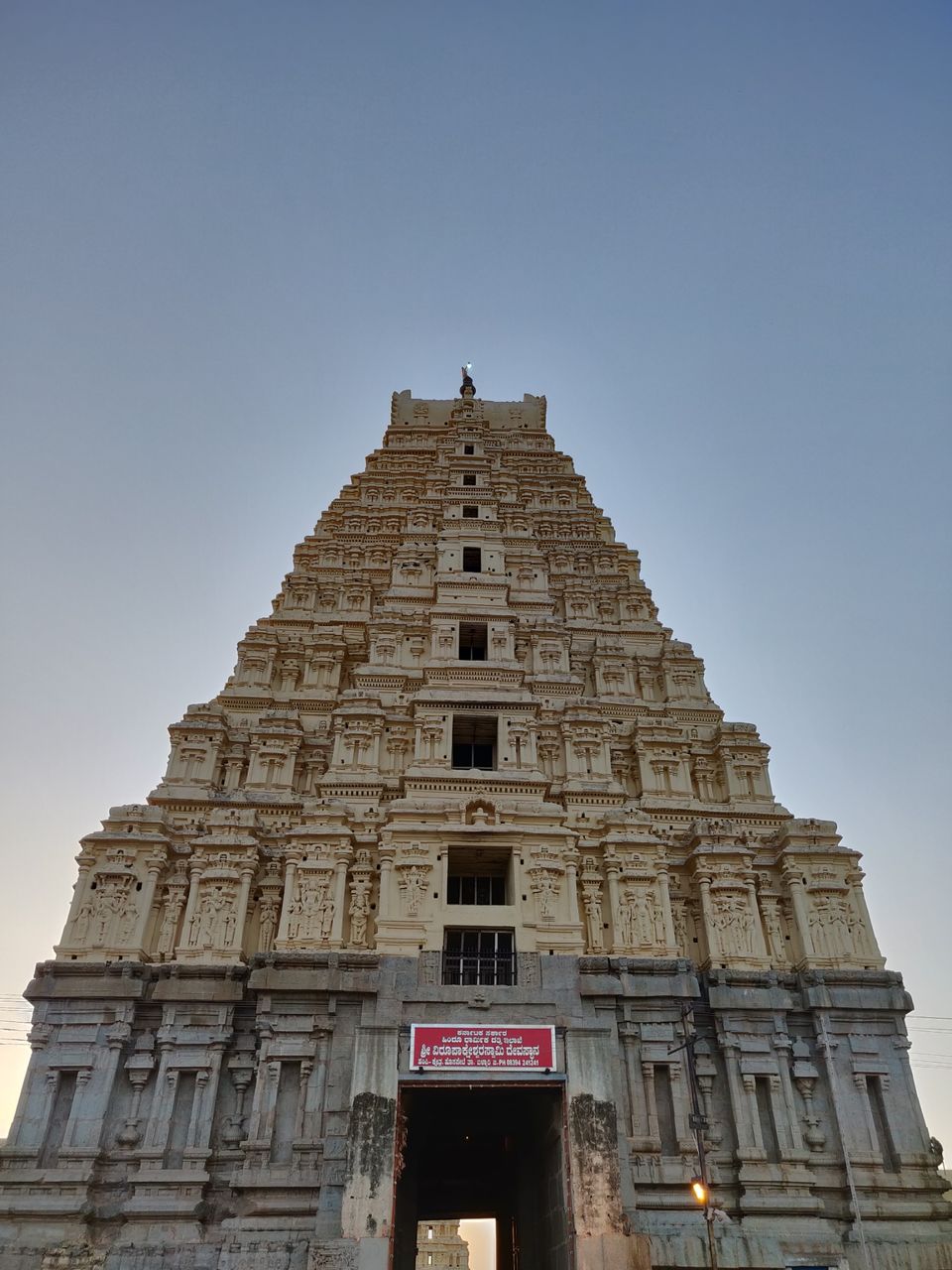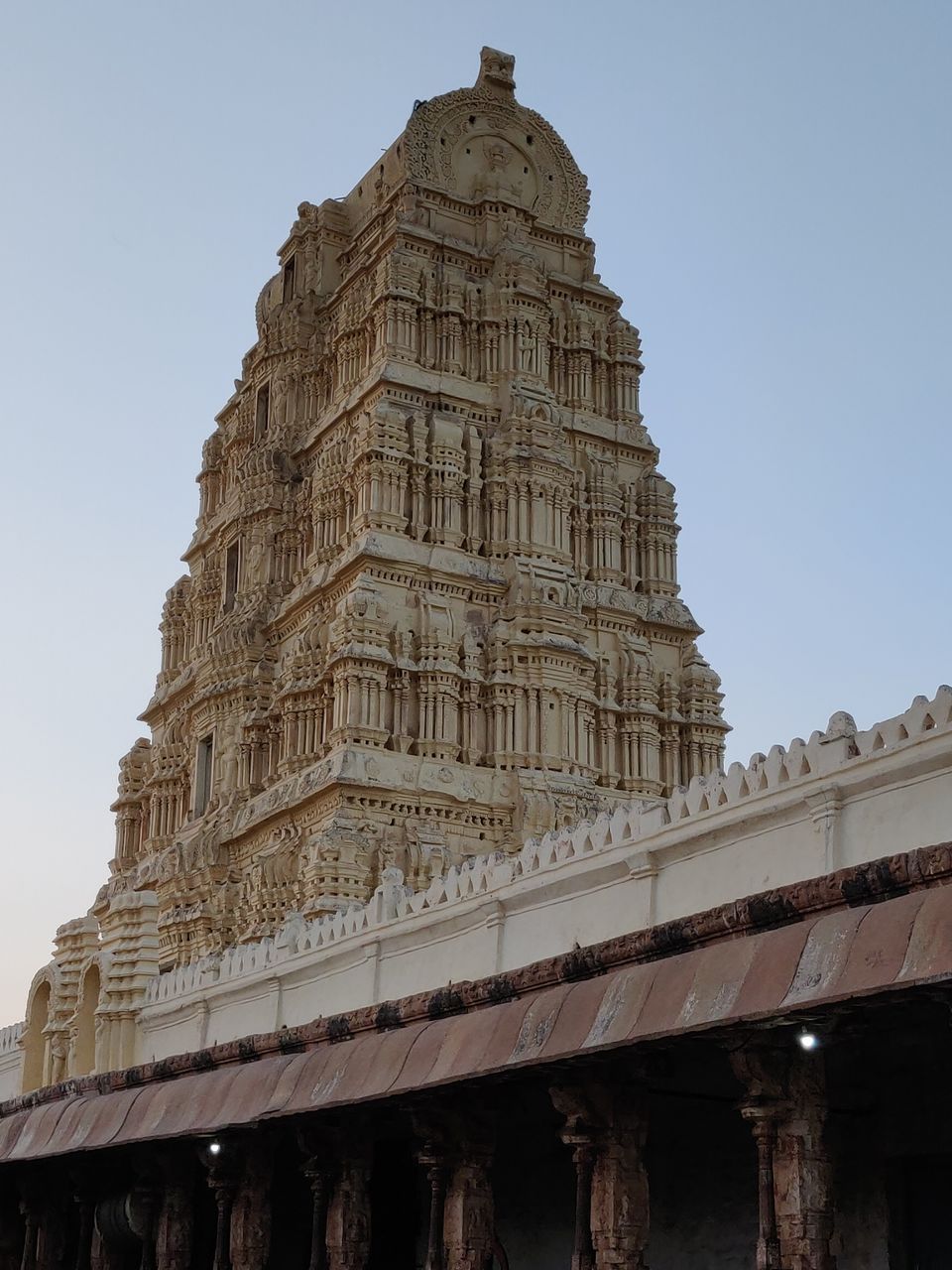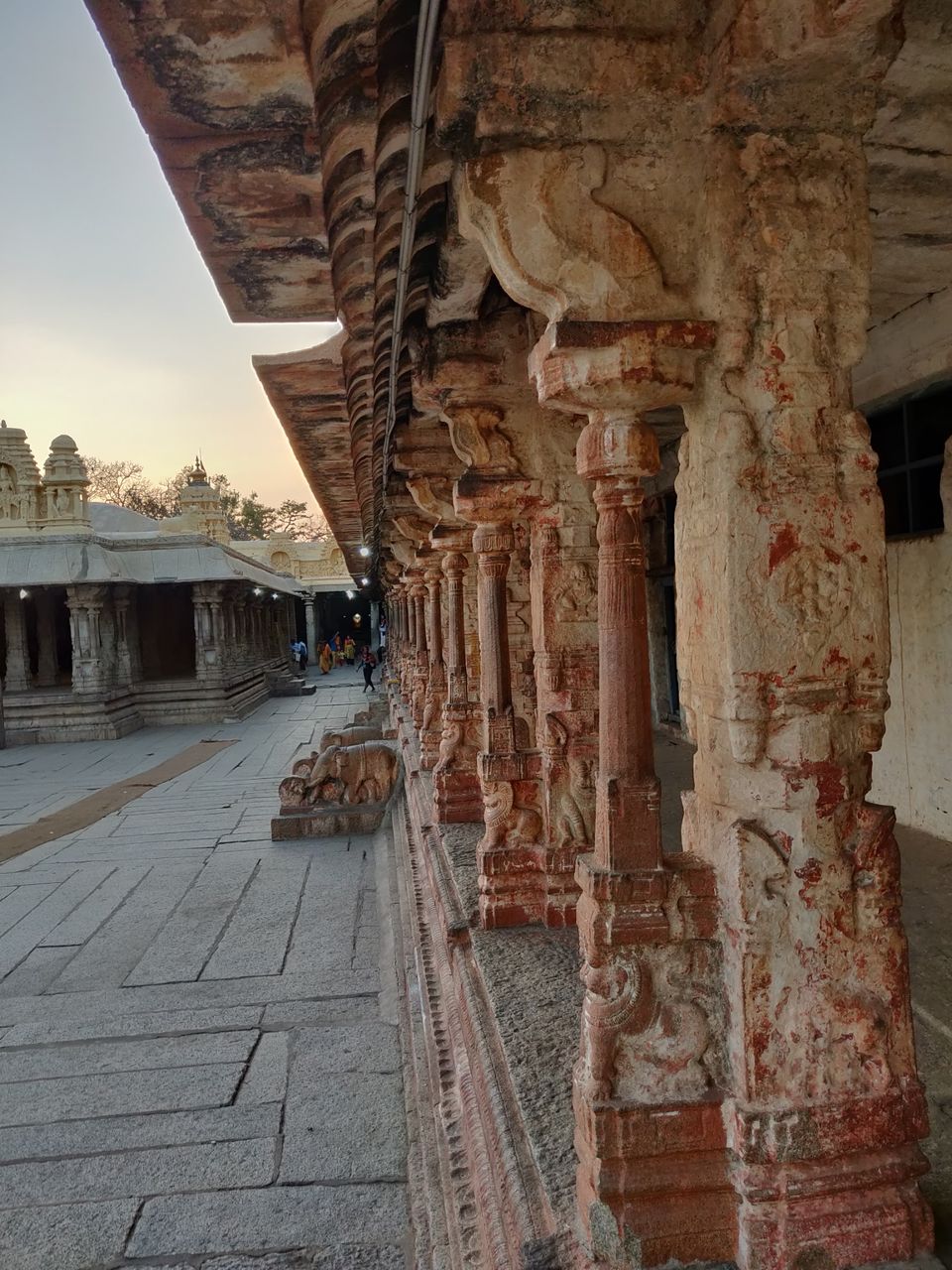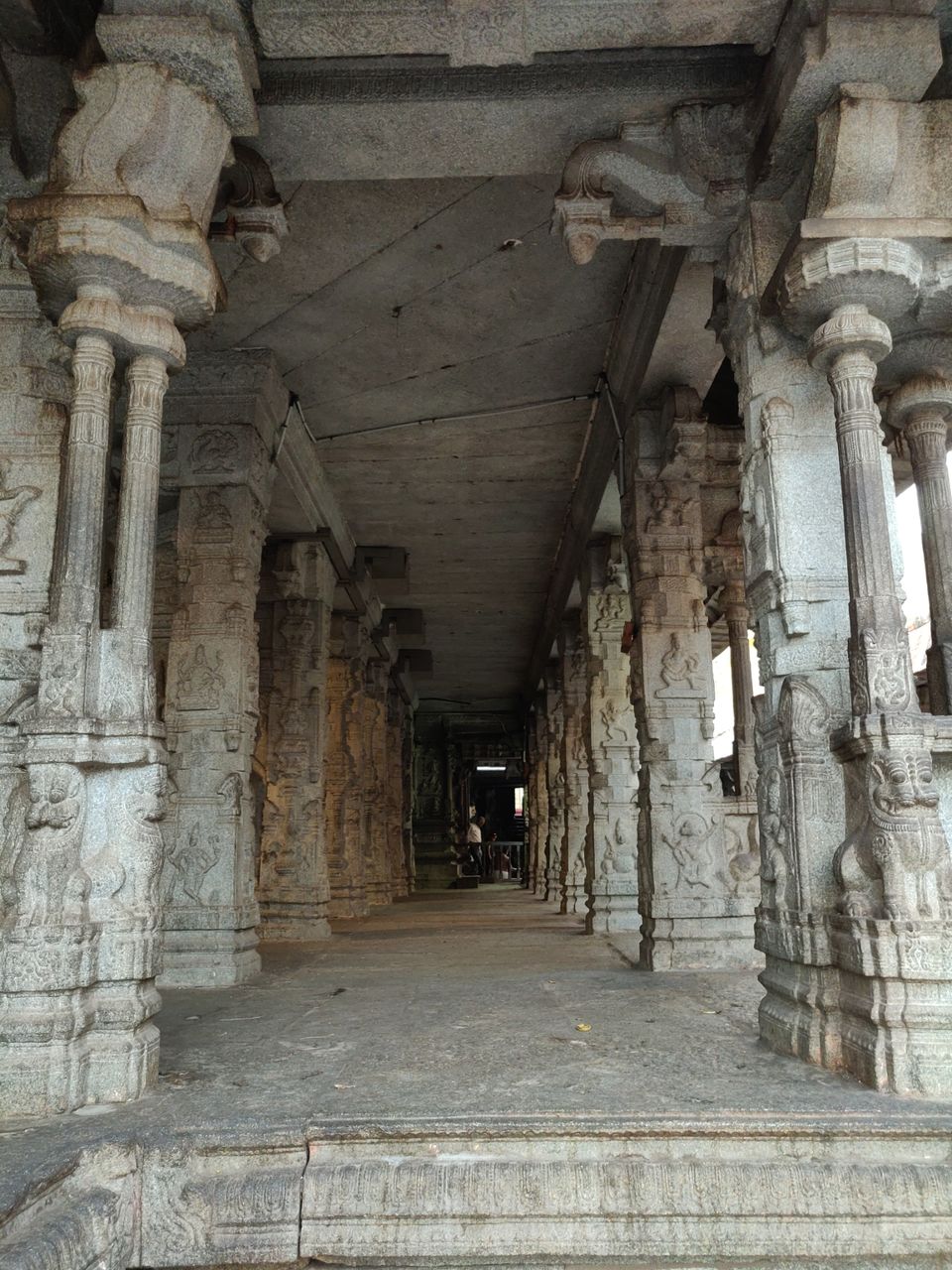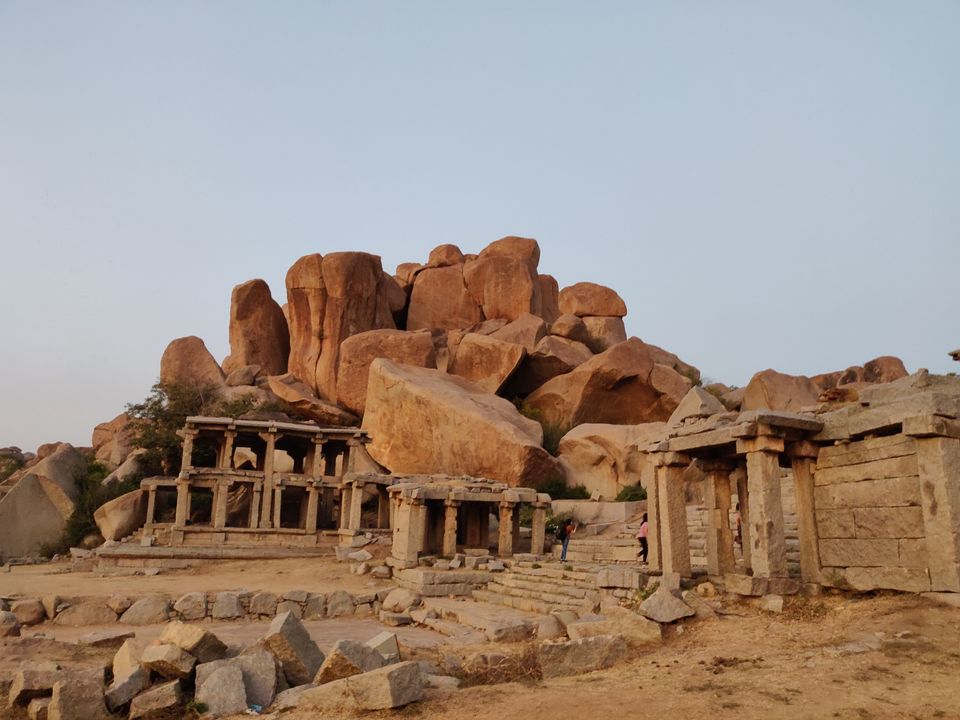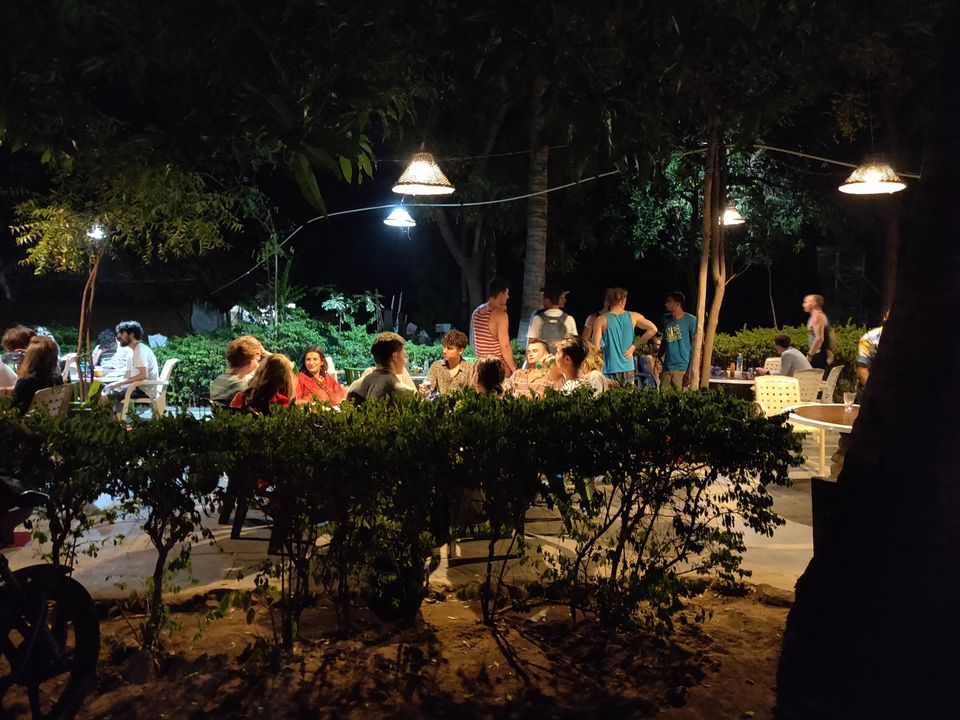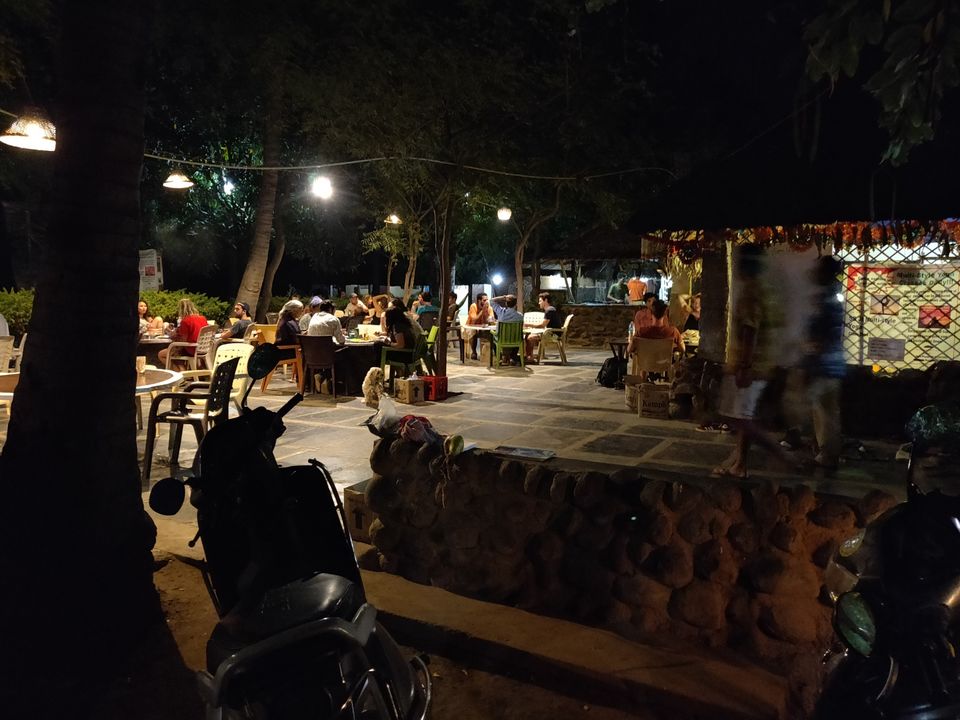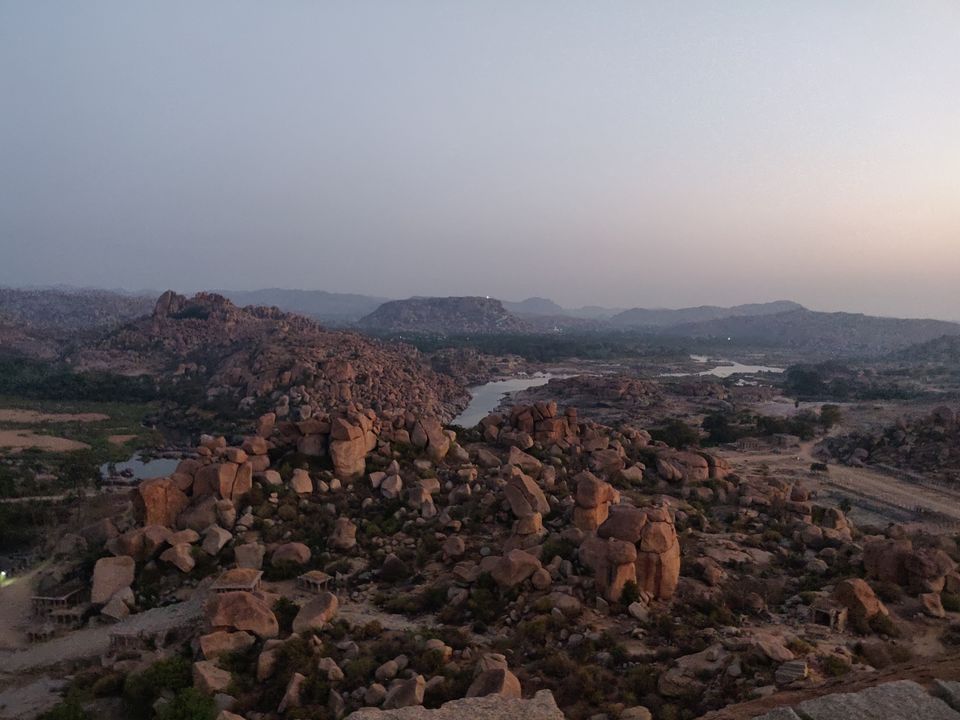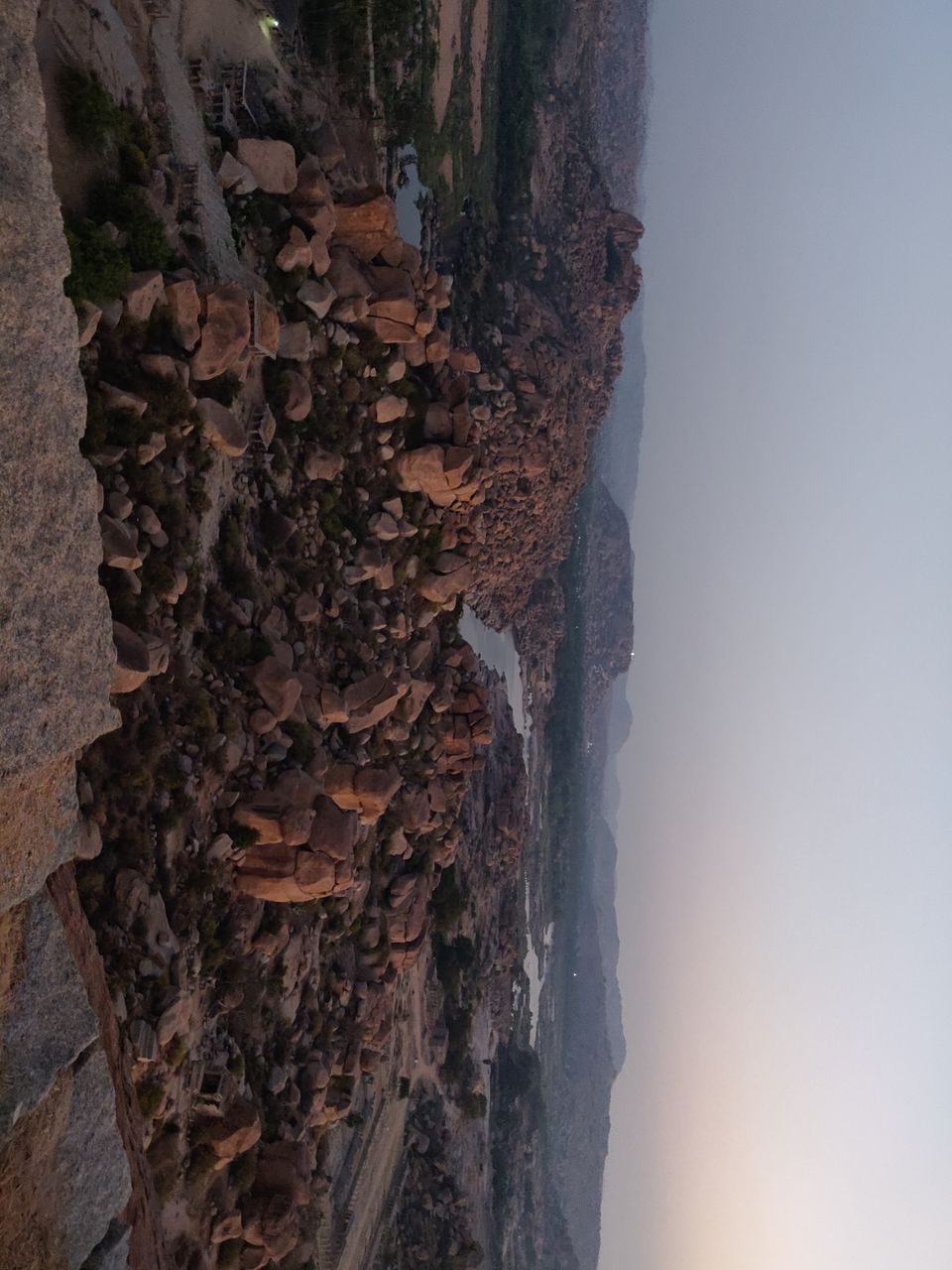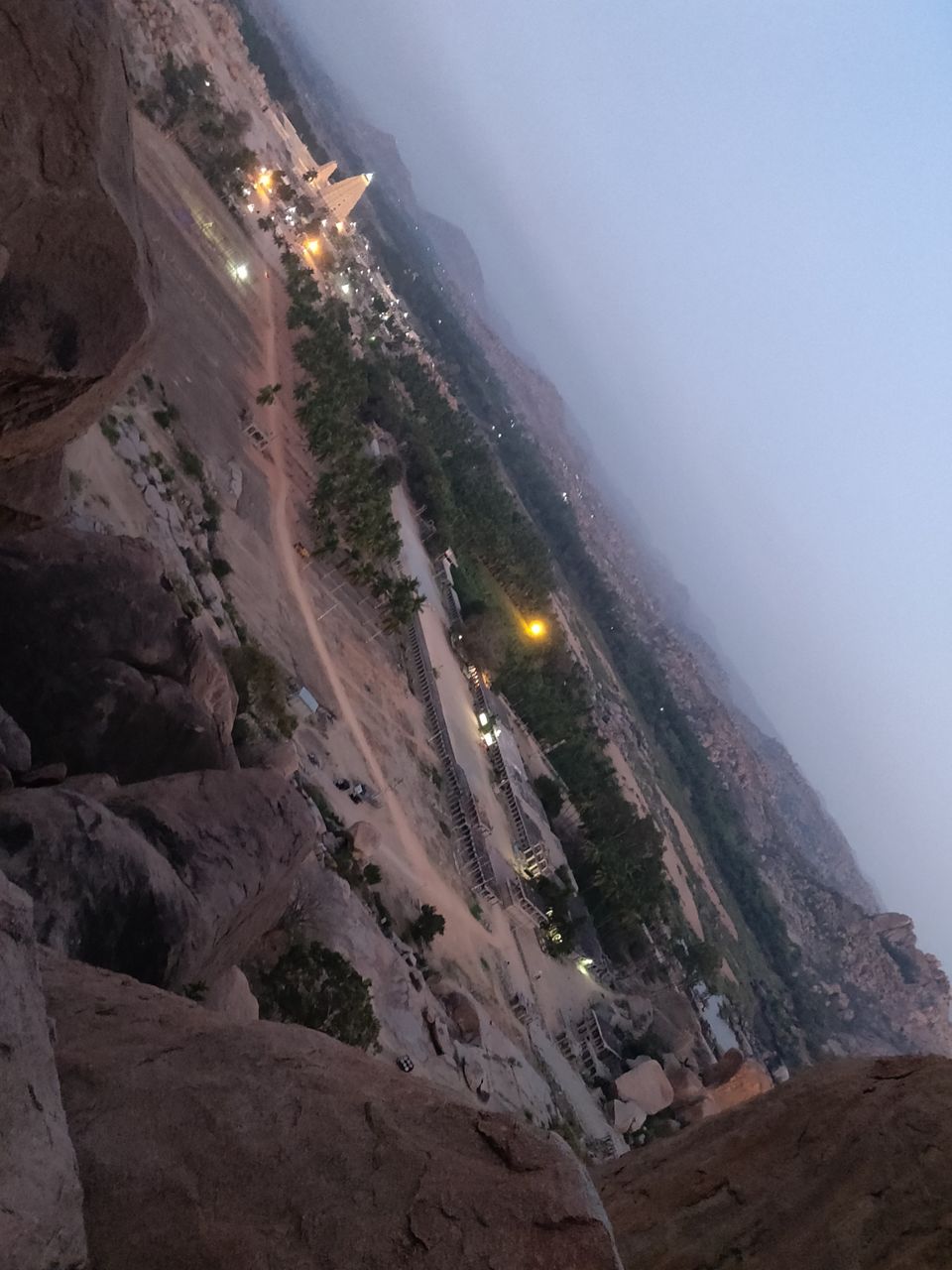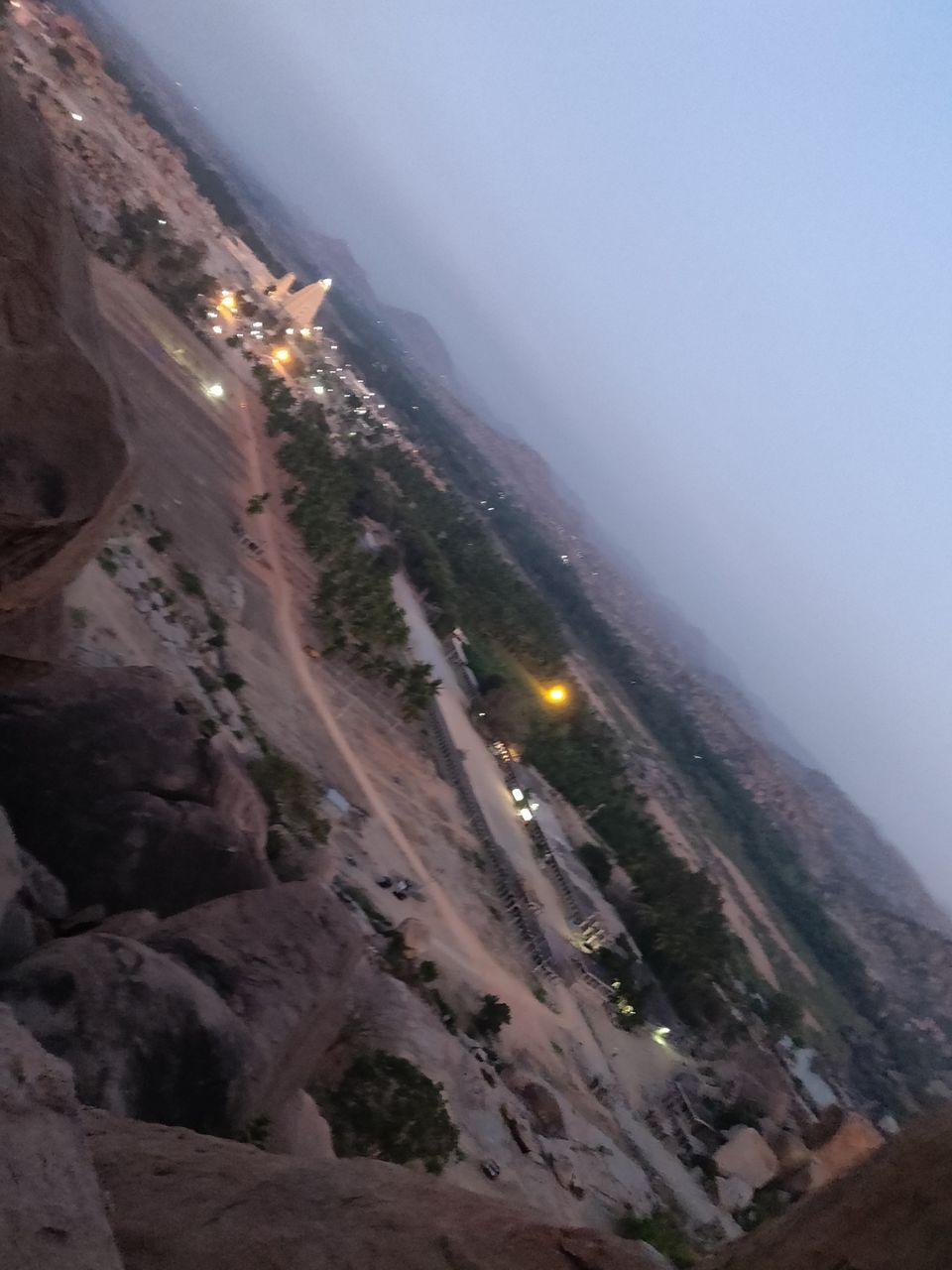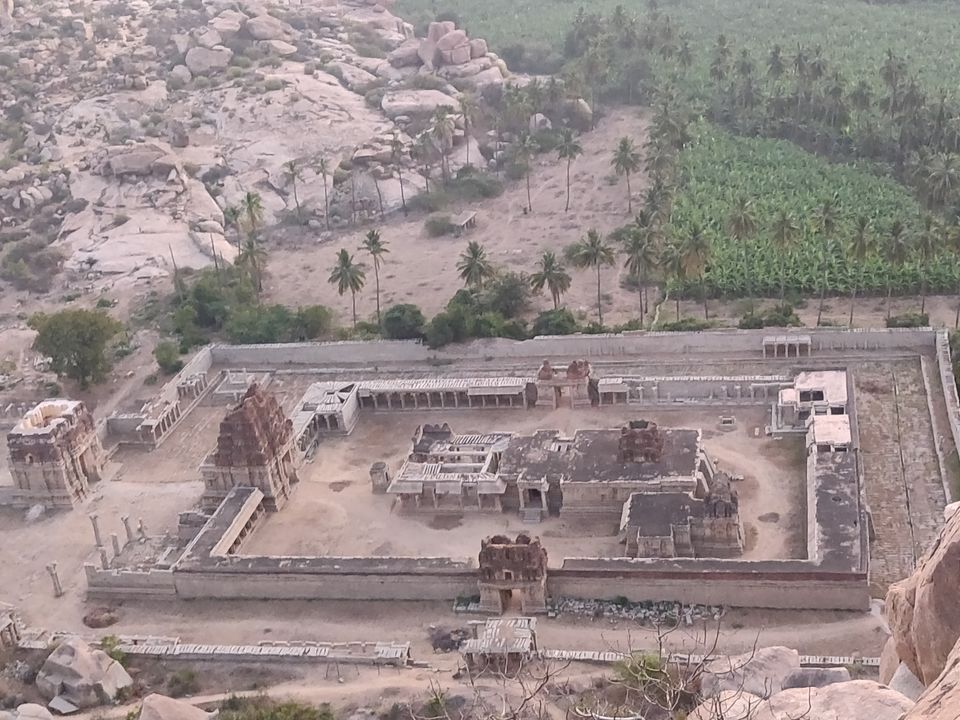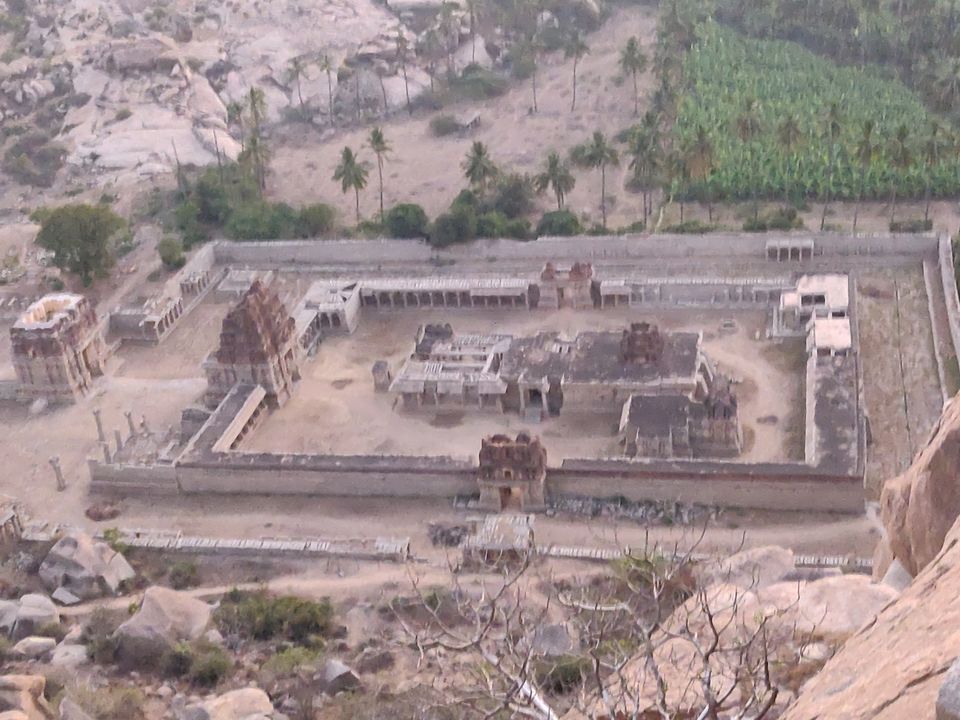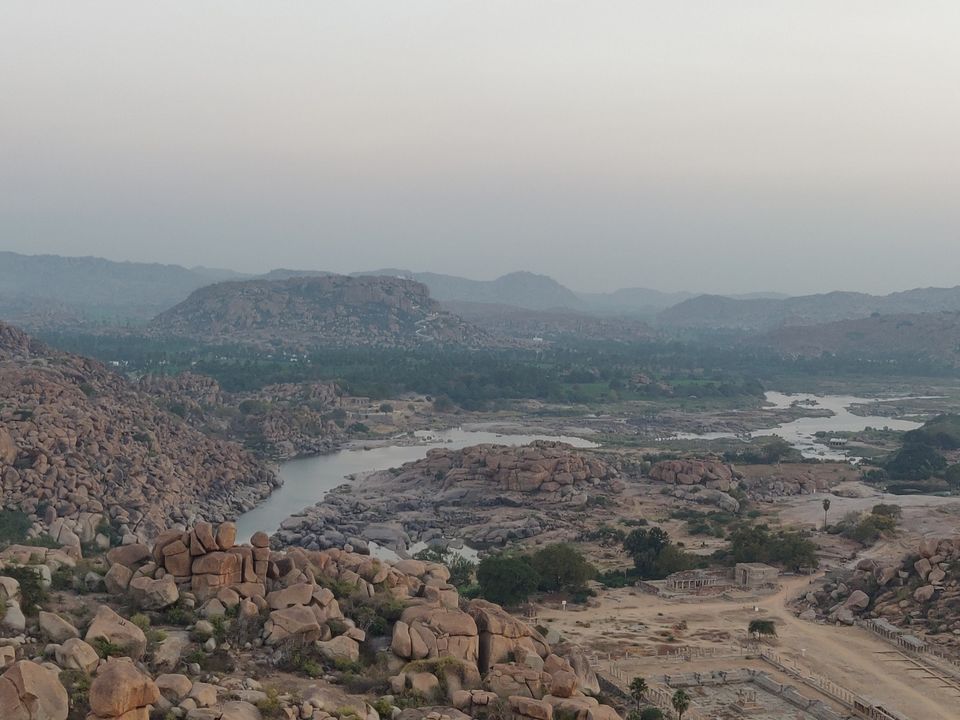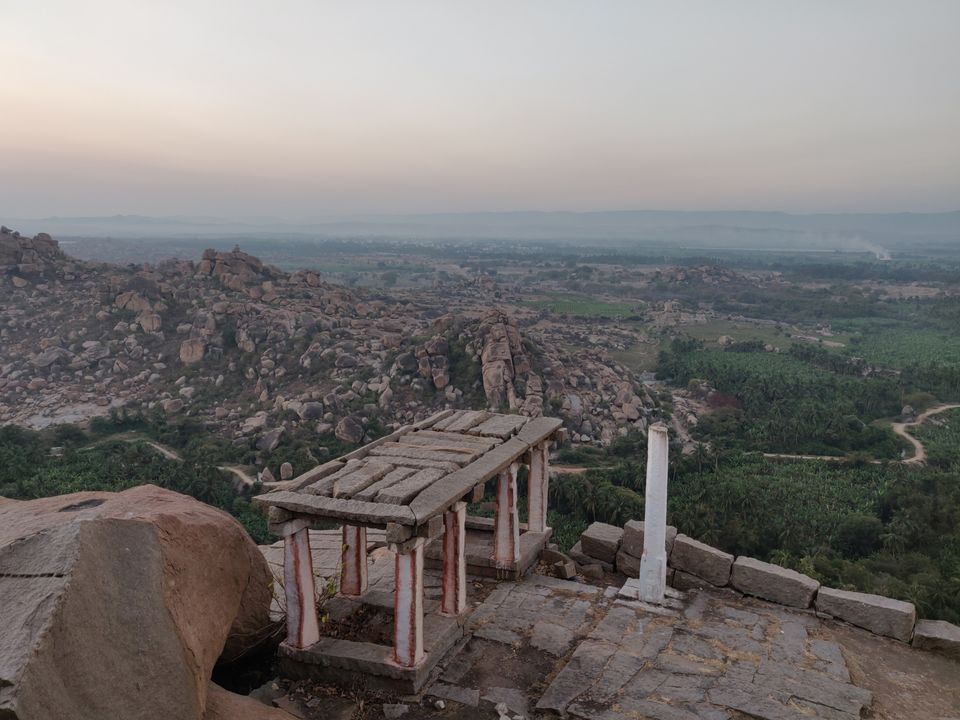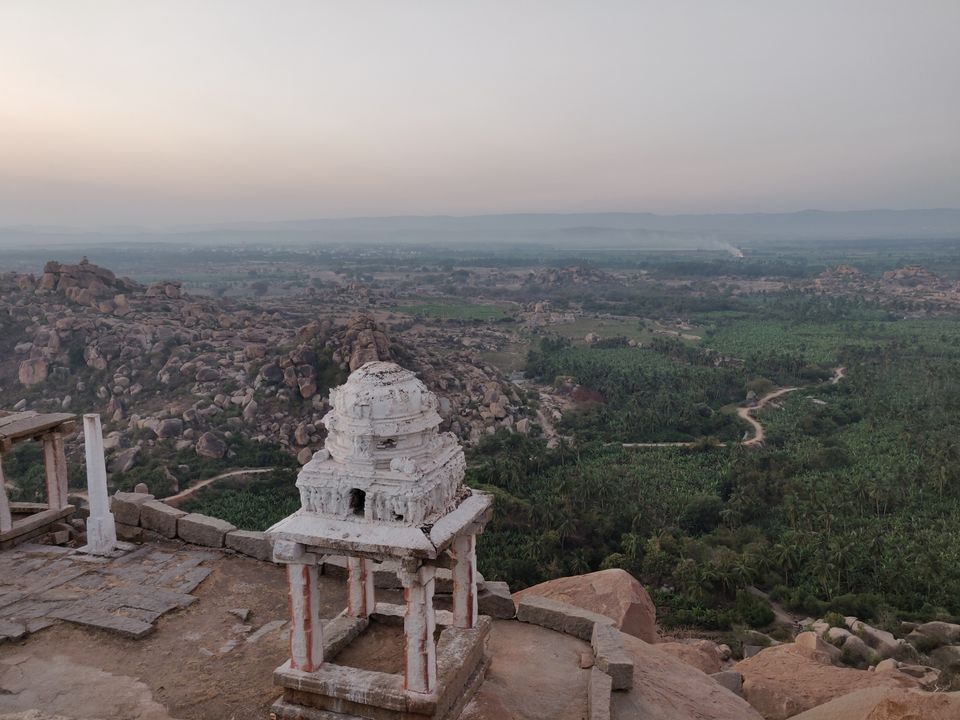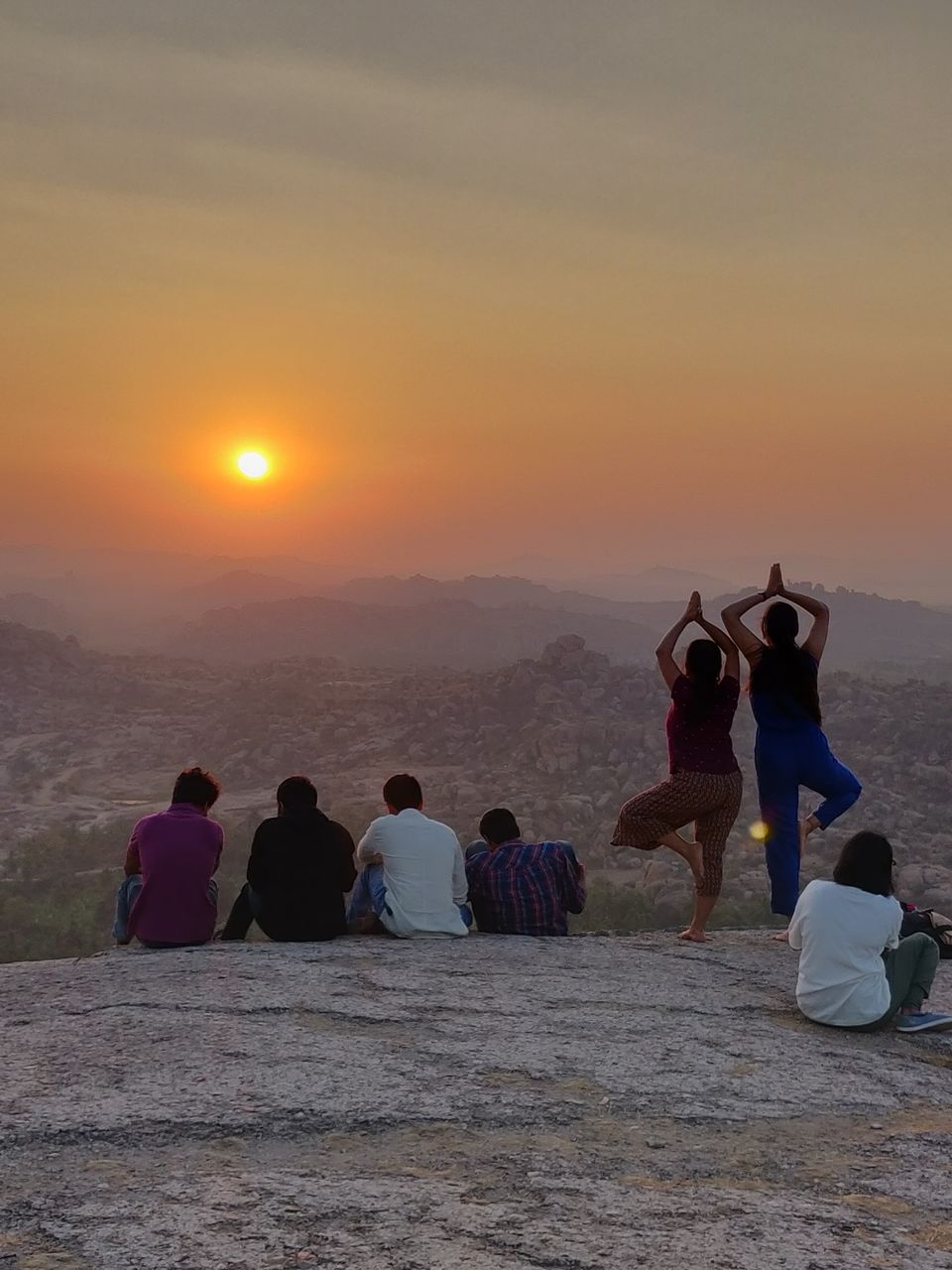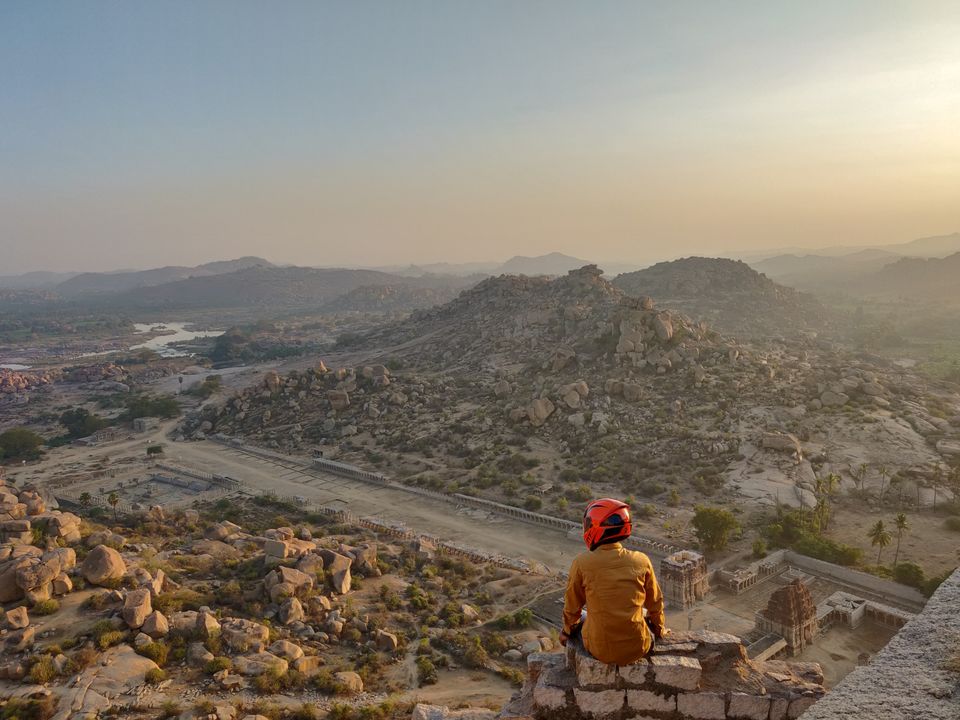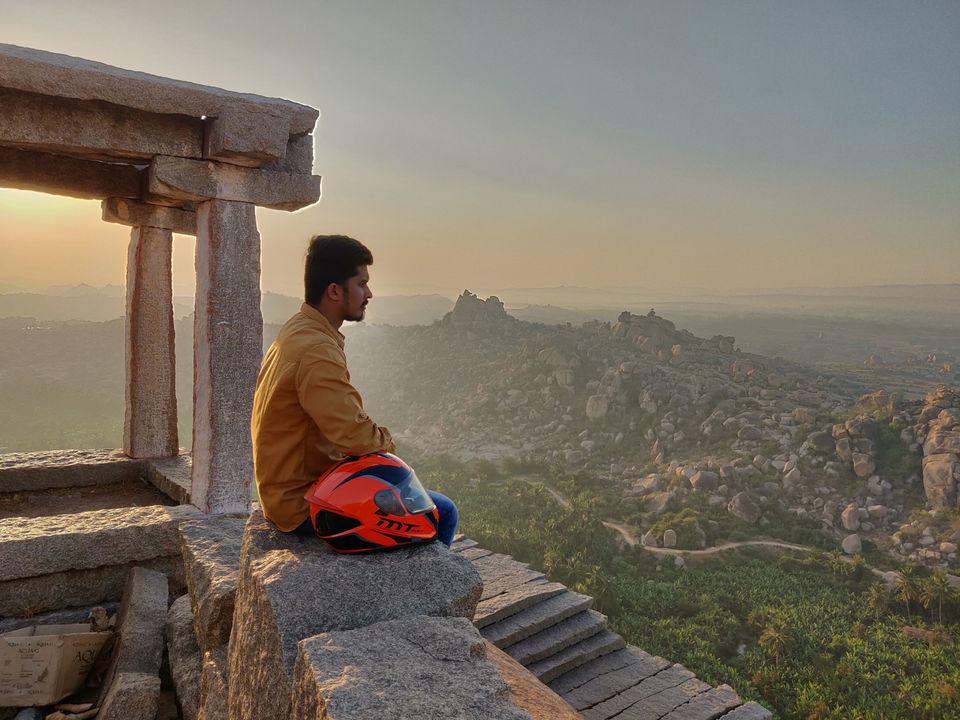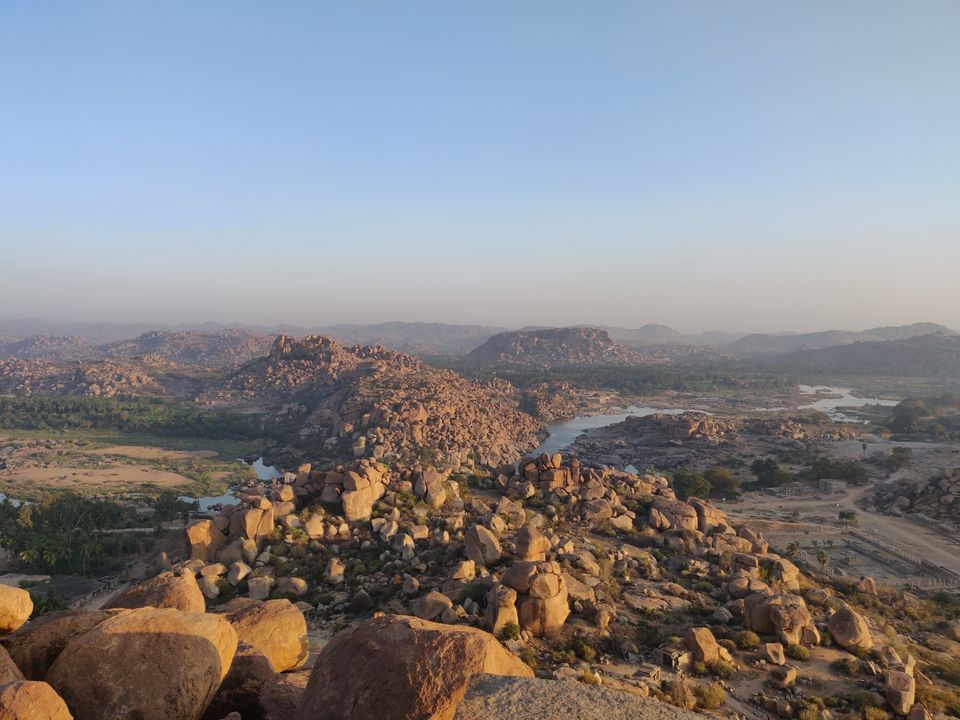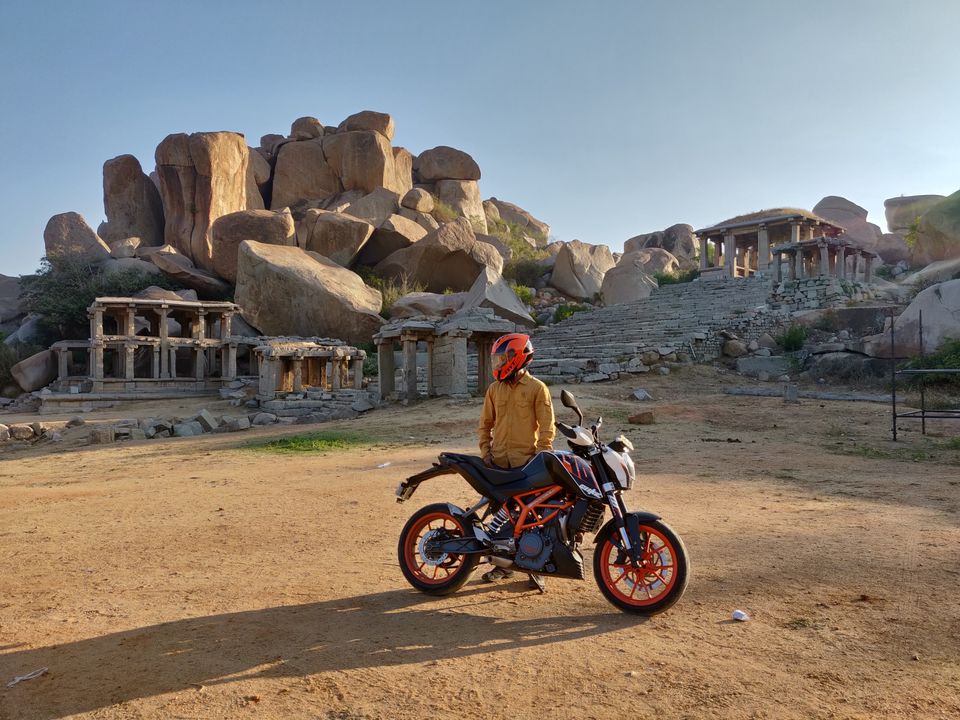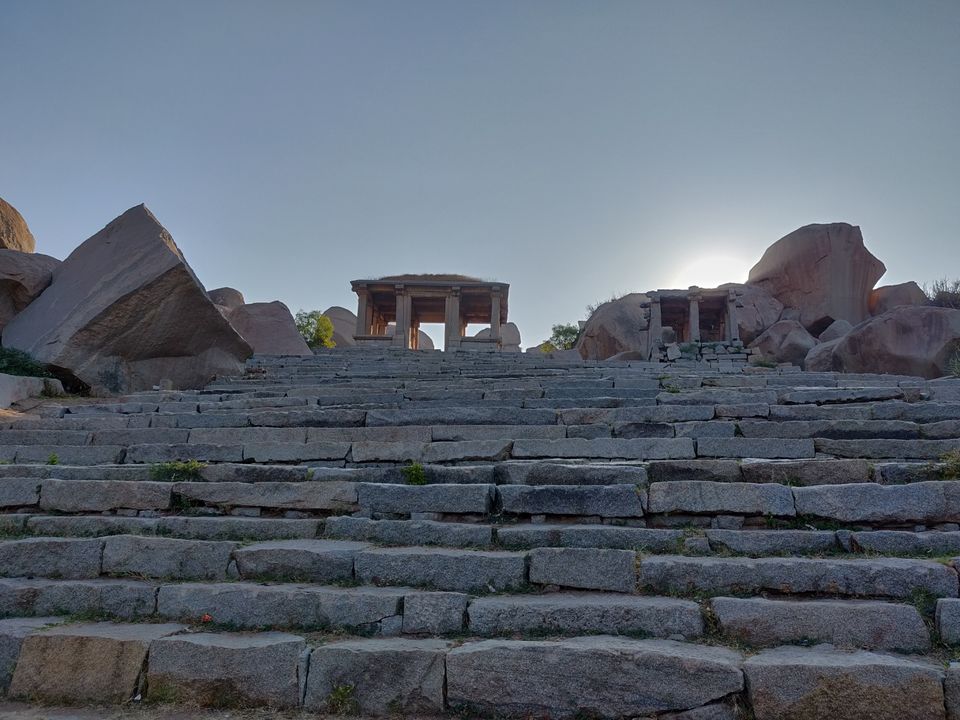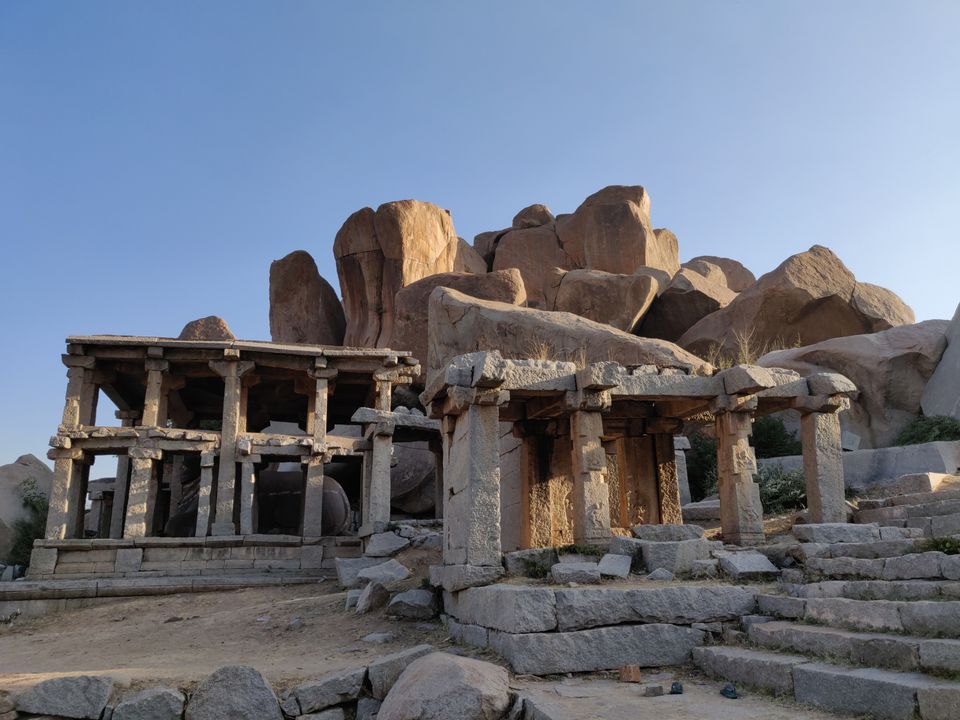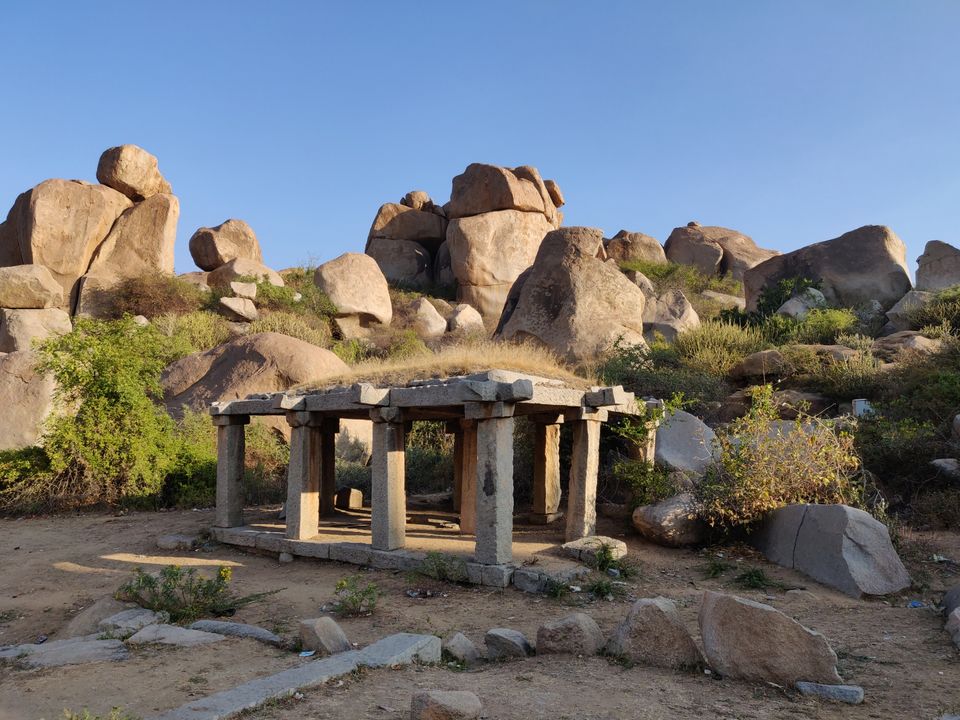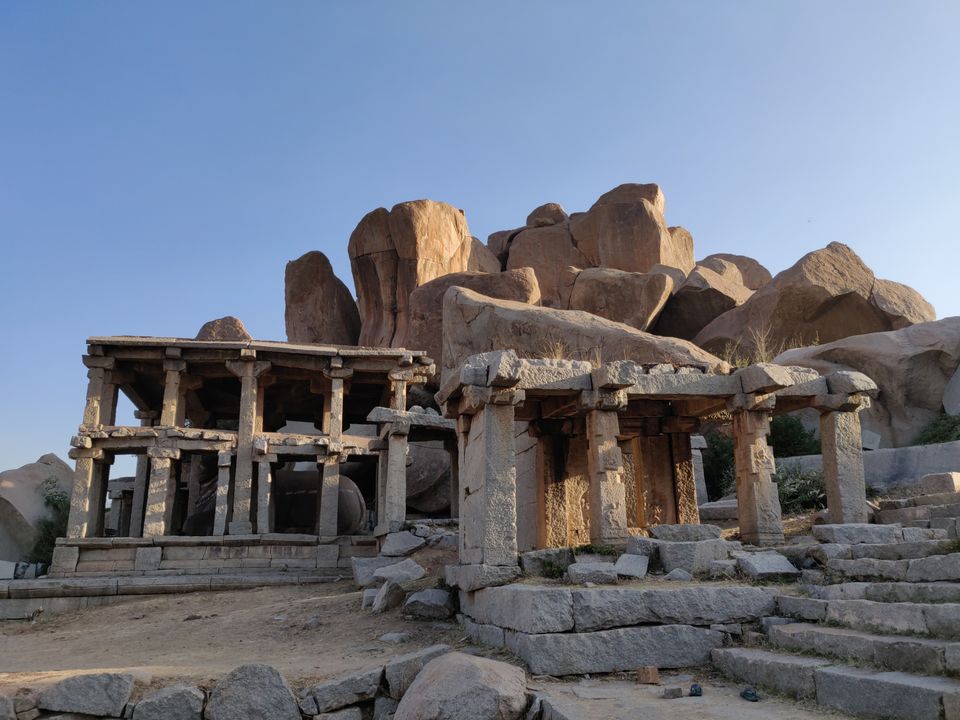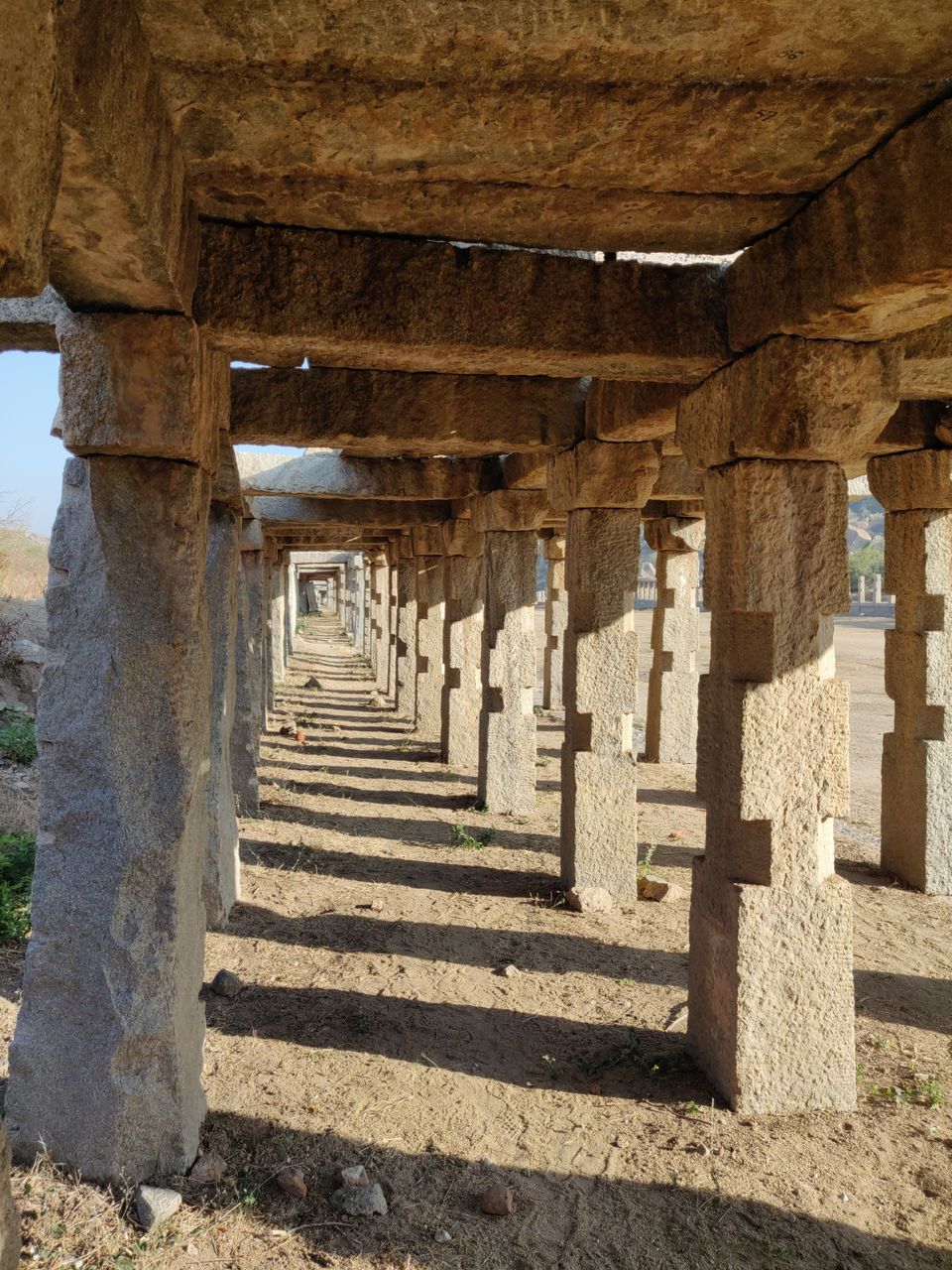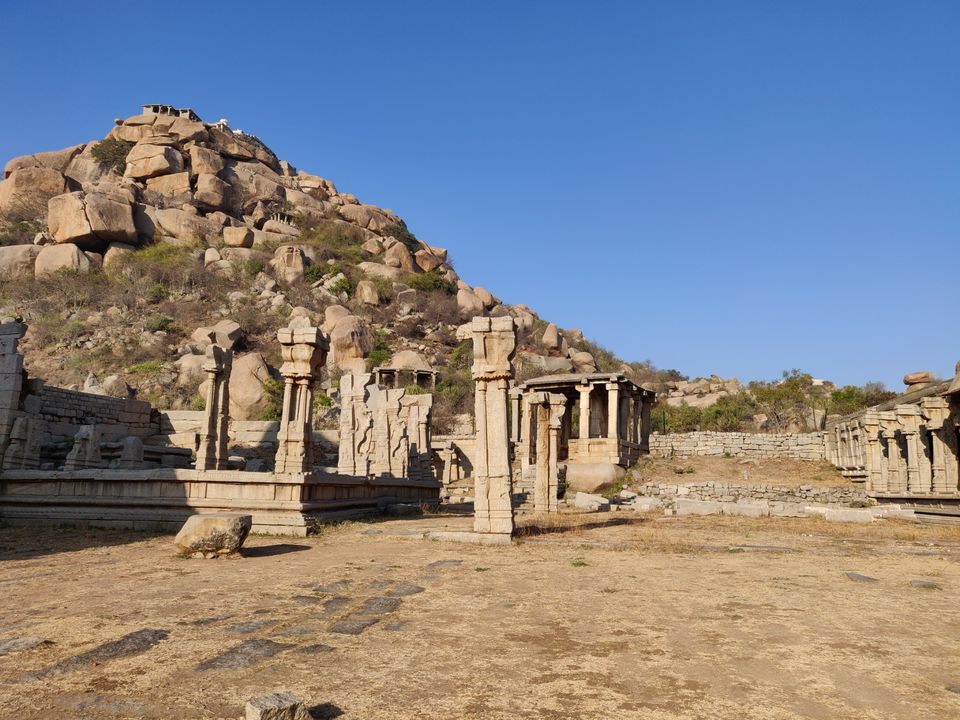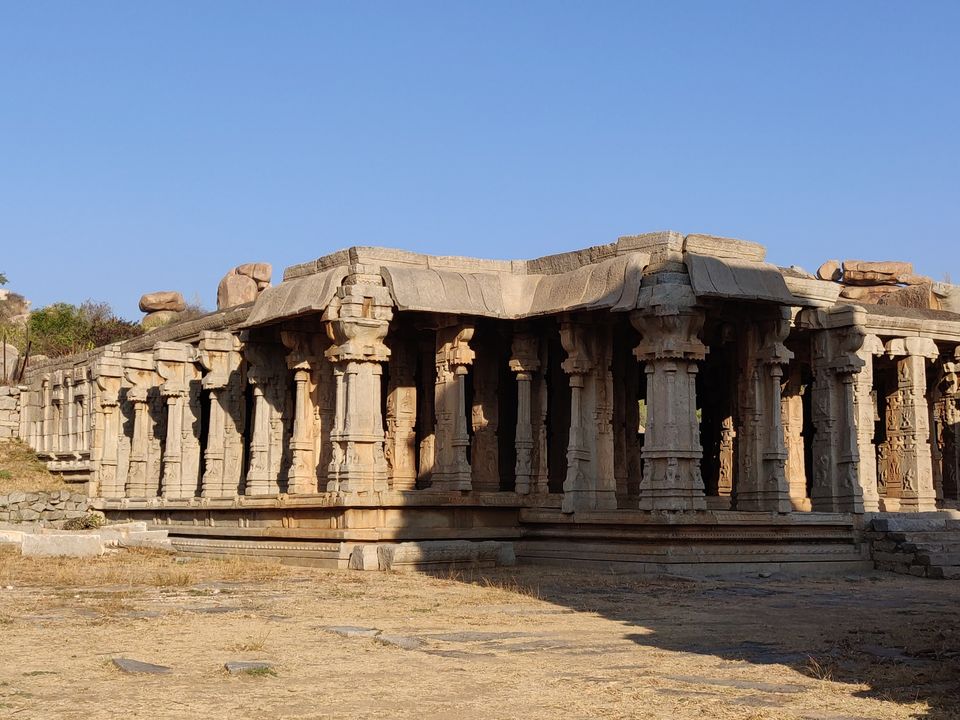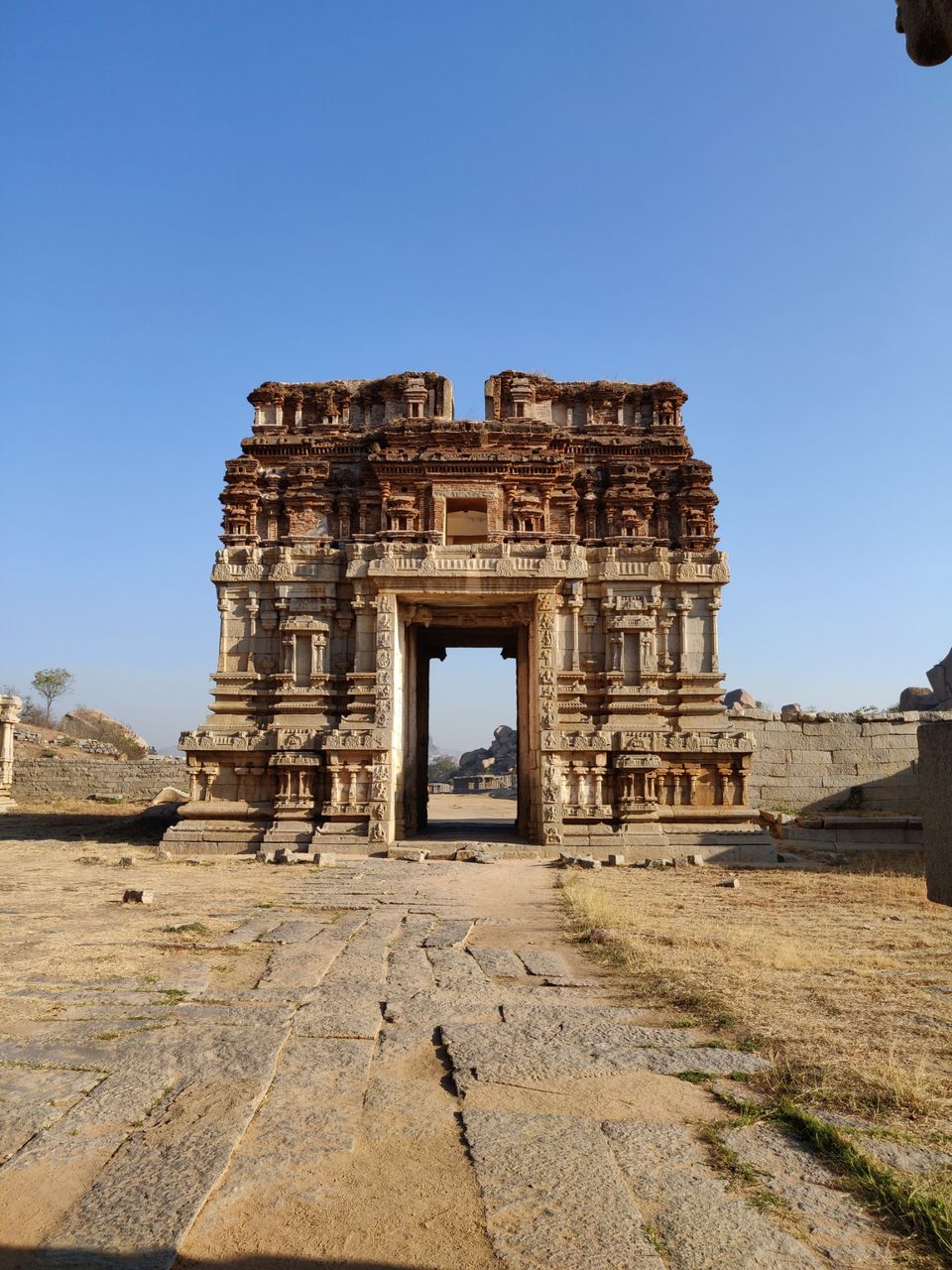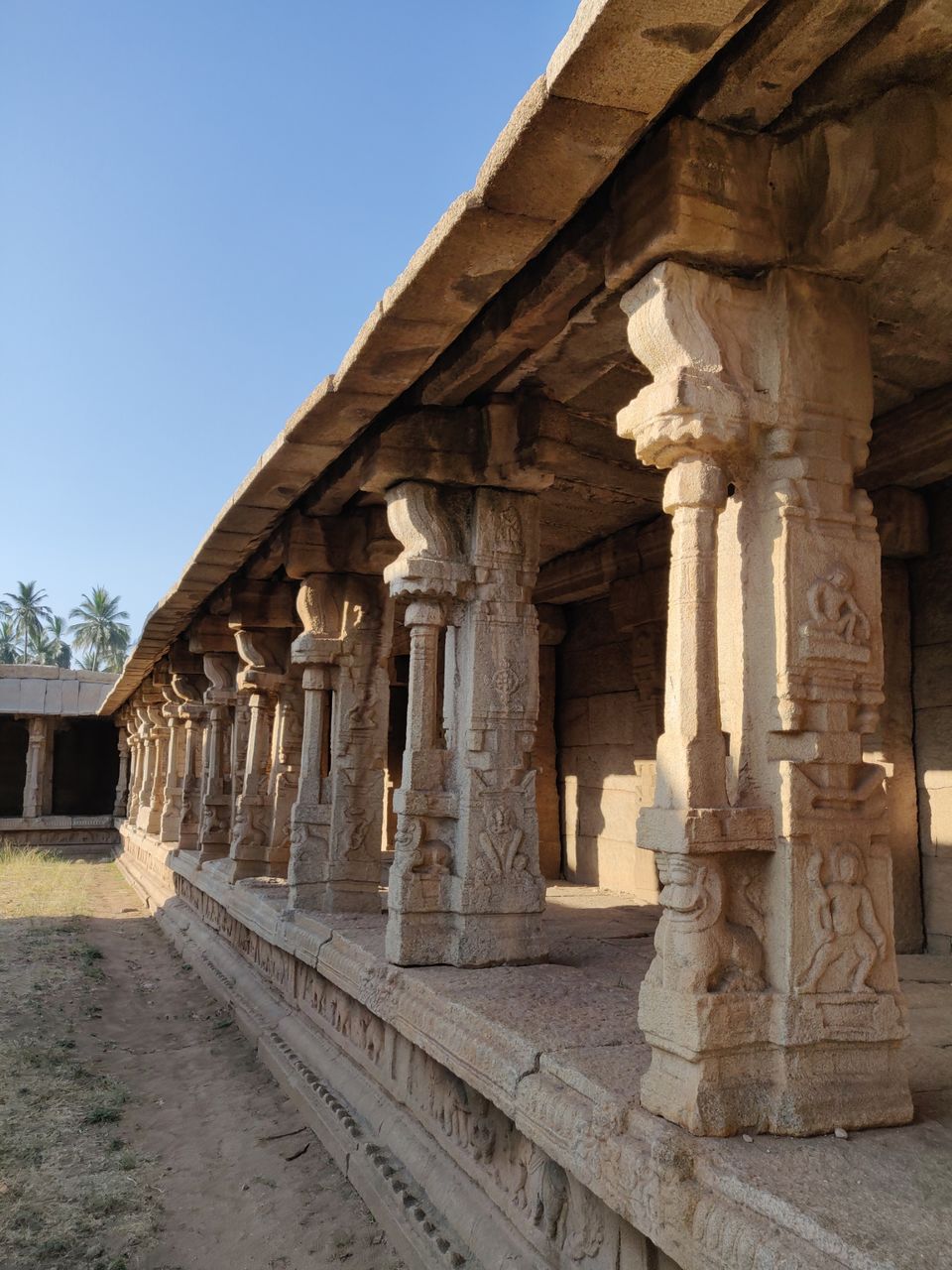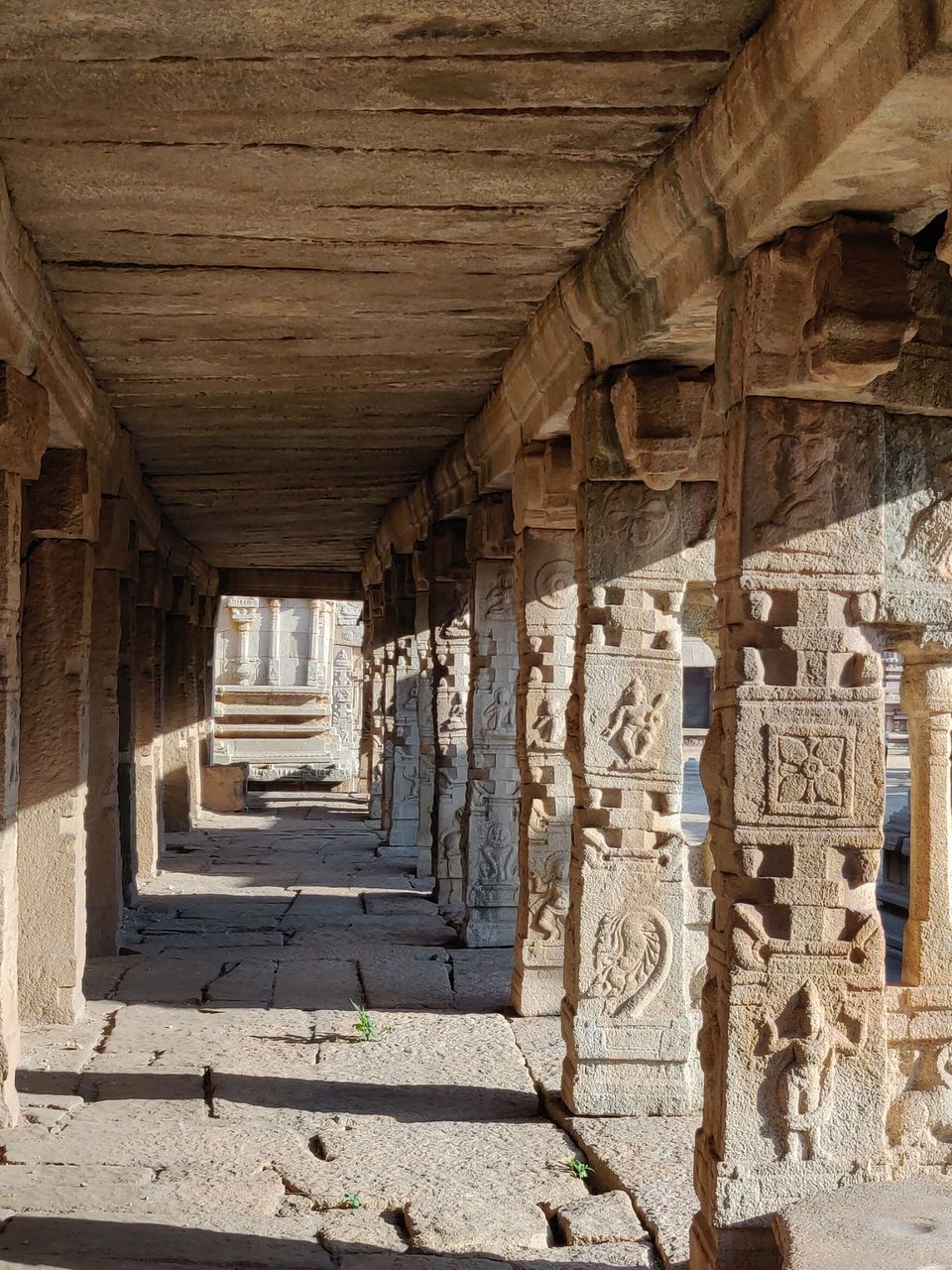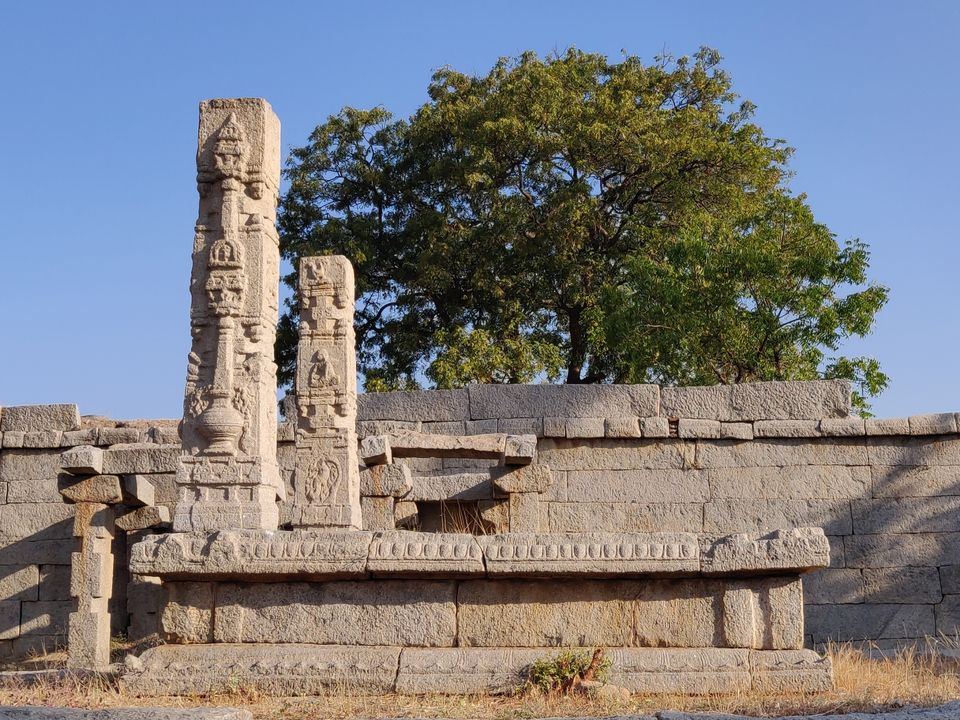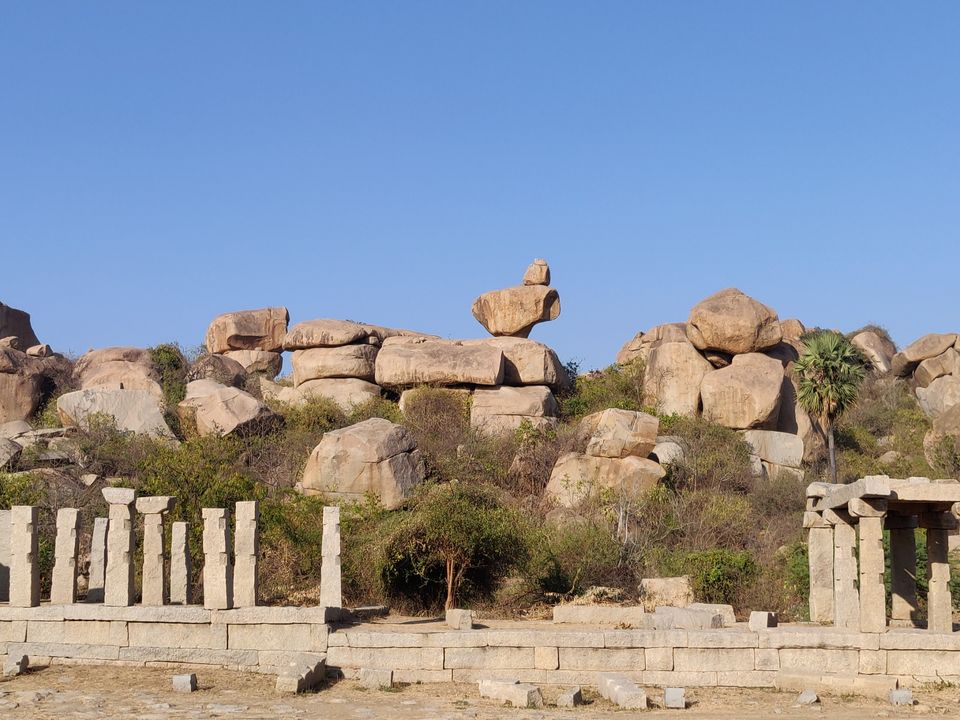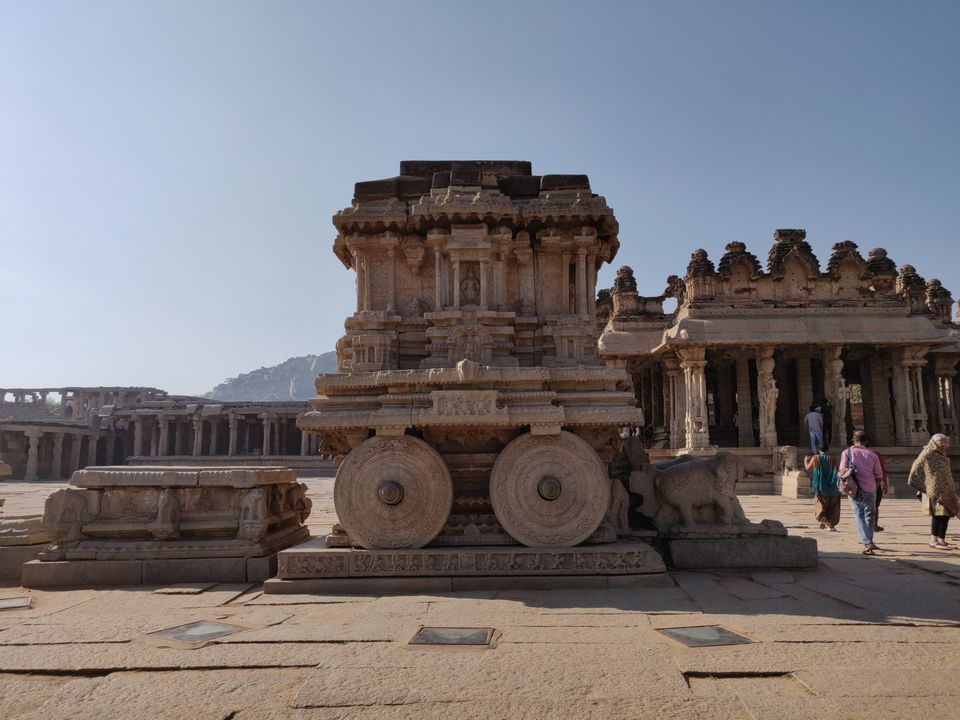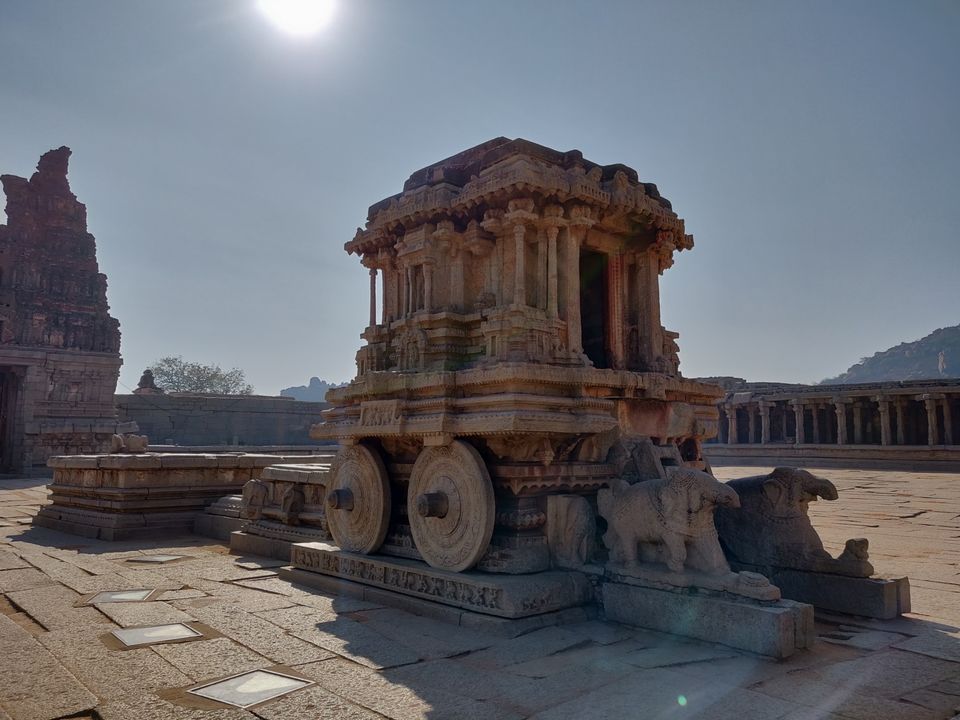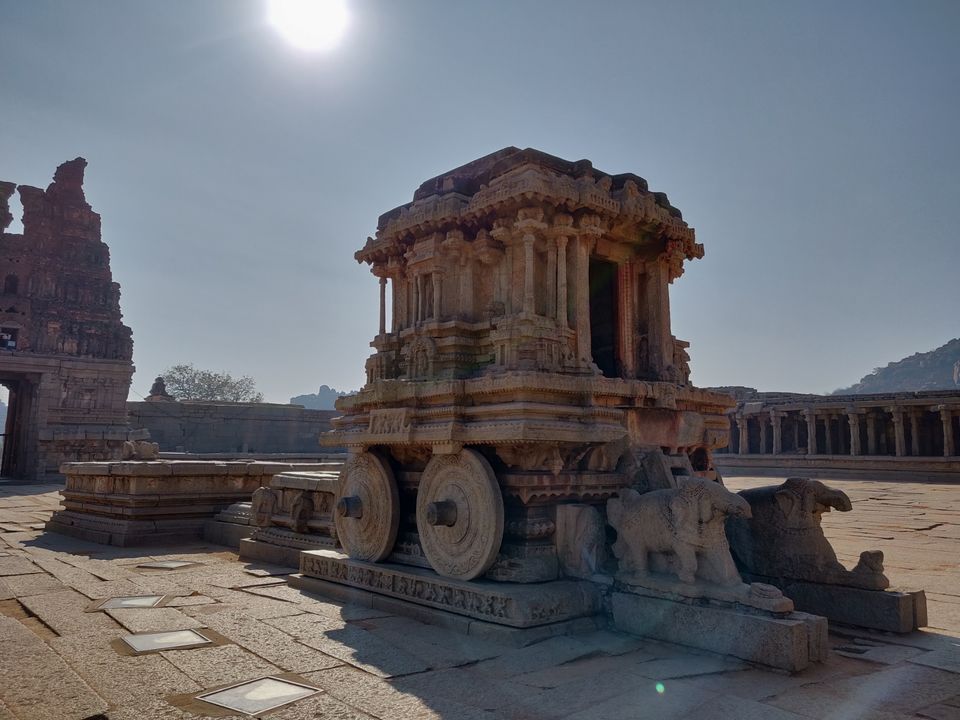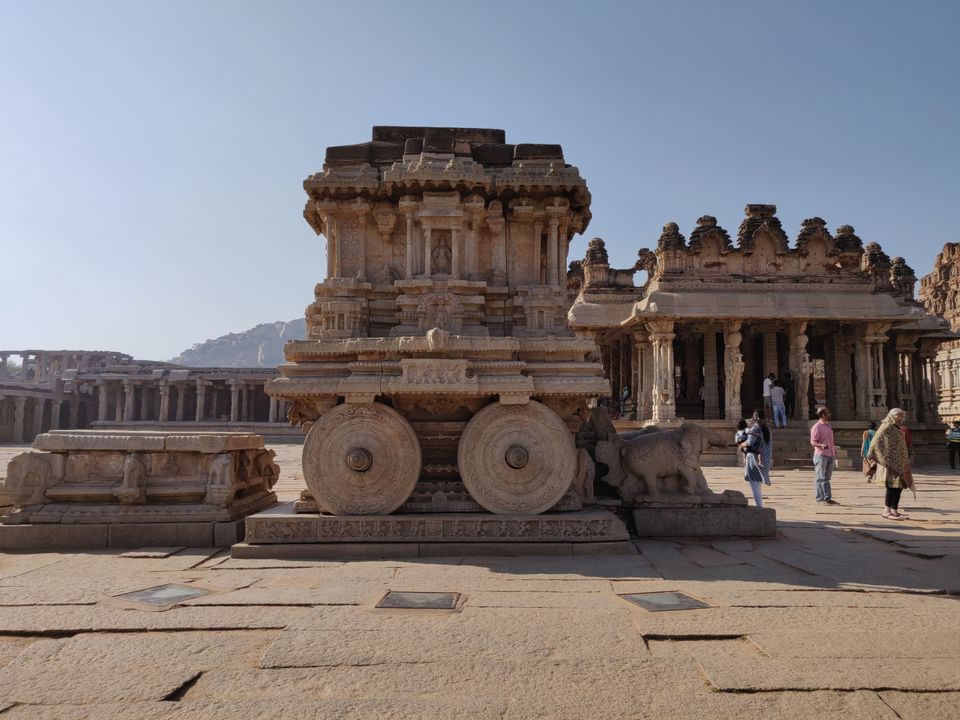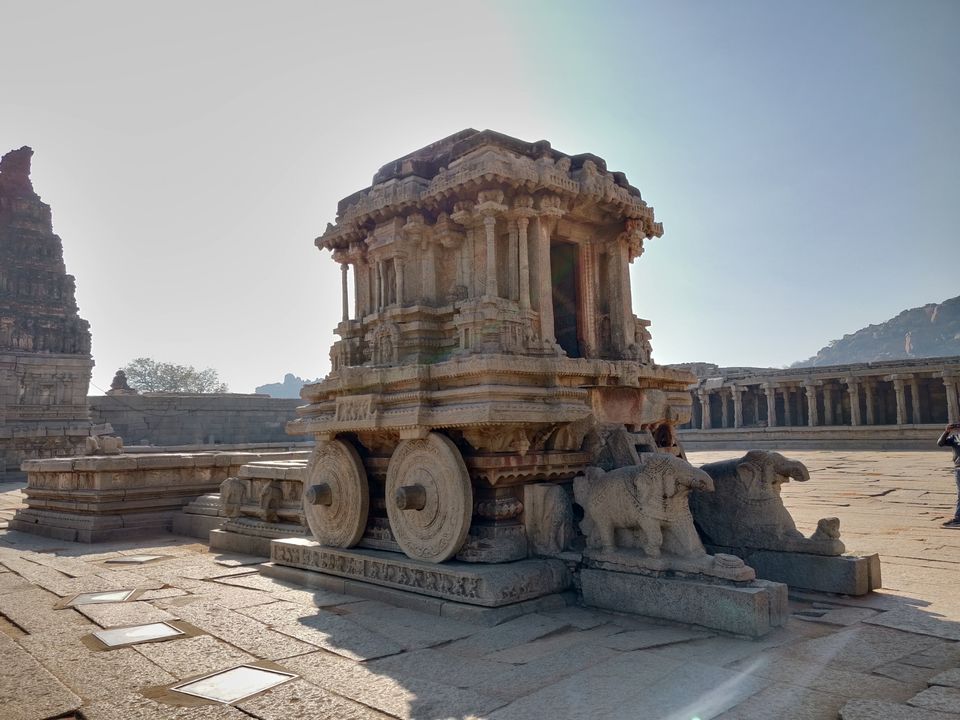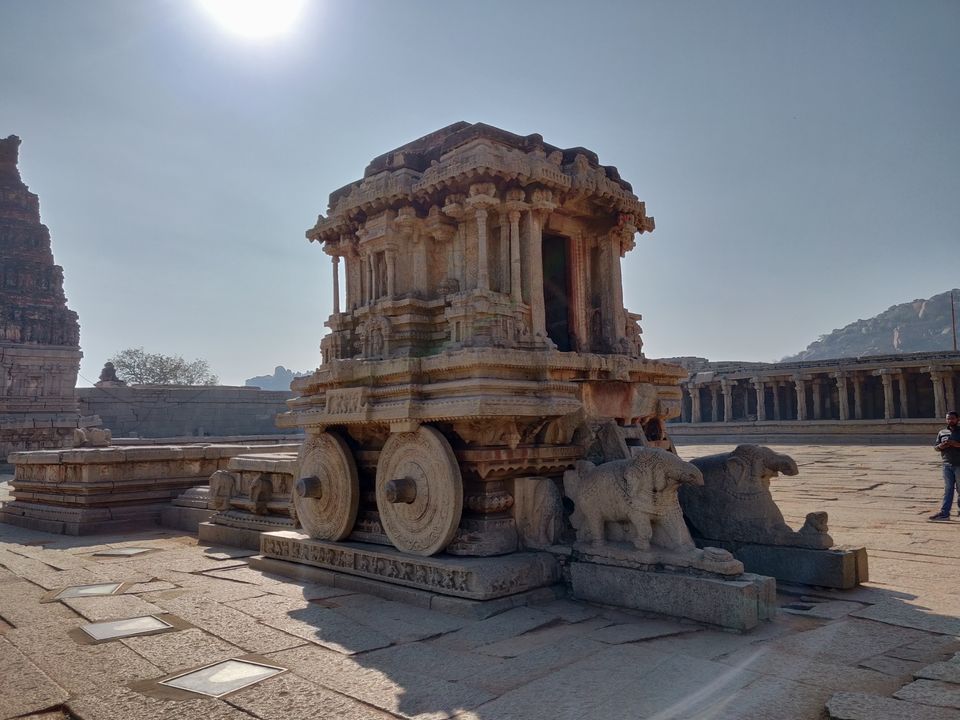 We headed towards Mathanga hills early morning at around 6am from our stay.
We reached the top of Mathanga hills and were awaiting the sunsrise. This was one of the best sunrise i have ever seen. We clicked pictures and started returning to the base. After Mathanga Hills we had listed a couple of things to see for the day.
• Vitthala Temple
• Achutarya Temple
• Kings Balance