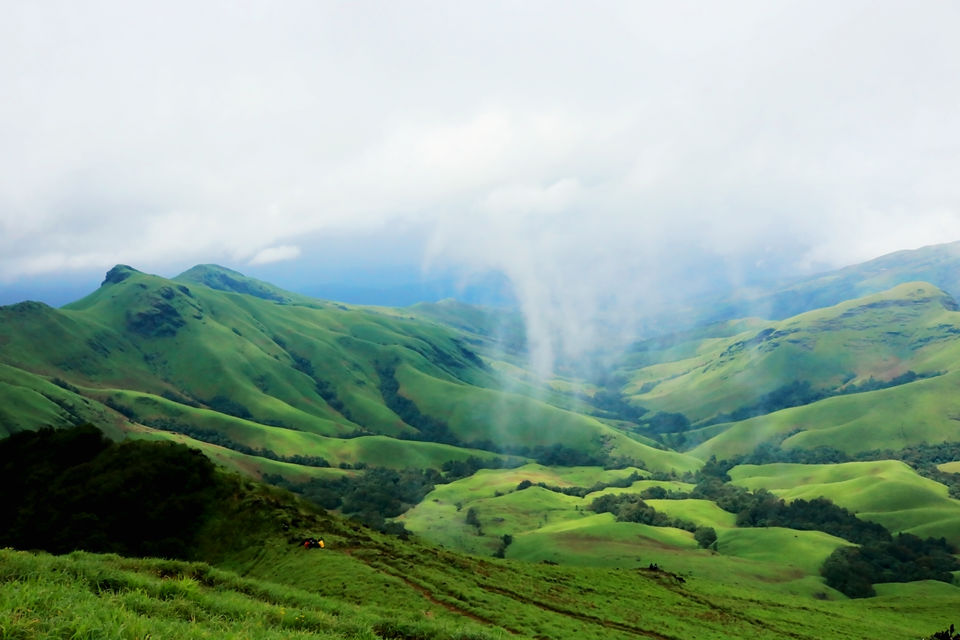 Western Ghats or Sahyadri Hills, the chain of mountains that are spread across the western coast of our sub-continent from Gujarat to Tamil Nadu, is a top trekking destination down south. The mountain range crosses six states, namely Gujarat, Maharashtra, Goa, Karnataka, Kerala and Tamil Nadu.
Karnataka is one of the favorite destinations among trekkers because of its geomorphic terrain that is perfect for adventure. Trekking on these trails amidst splendid natural beauty is the perfect way of rejuvenating.
At a distance of 340 kms from Bangalore and 90 Kms from Chikmangalur , Kudremukha is one of the best trekking spots in Karnataka. If you want to kick back after a long work week or if you want to re-kindle the adventurist in you, Kudremukha is one of the best weekend destinations. At an altitude of 6214ft, it is the 3rd highest peak in Karnataka.
Getting there:
The nearest airport, Mangalore, is 93 kms from Kudremukha. KSRTC runs regular buses (non AC) to Kalasa town. From Kalasa you can take the local bus to Balegal which is the base point. Tarekere railway station is the nearest railhead; it is well connected to Mangalore and Bangalore with frequent trains. You can also drive down in your private vehicle from Bangalore via Sakleshpur or Hassan. Irrespective of the form of transportation you choose, the journey will satisfy your travel buds.
Transport:
One needs to go till Balegal from where you can hire a jeep which will take you to Mullodi (distance between Balegal and Mullodi is 6 kms). A jeep ride will cost you INR 1500 to and fro. Mullodi is the base point from where your trek begins.
Permits:
Permission from Range Forest Officer at Kudremukha town is necessary to do this trek. At Mullodi is the on-site office of the forest department from where you can take the permission. The permit will cost you INR 470 per person which includes the permit itself and a government guide. As Kudremukha trek is in the national park, camping is not allowed.
Where to stay:
There are multiple home stays in Balegal and Mullodi, which will cost you INR 600 to 700 per person. You can also stay in Kudremukha at the Alvas hotel for INR 1500 per day.
Highlights:
Distance from Bangalore - 331 Kms by road
Difficulty Level - Moderate
Trek distance - 10 Kms (one way)
Time to summit - 4-5 hours (one way)
Best time to trek - Throughout the year except for peak monsoon
Food - There are no hotels or dhabas on way to the peak. At Mullodi or Balegal, you can take packed lunch for INR 50 per meal.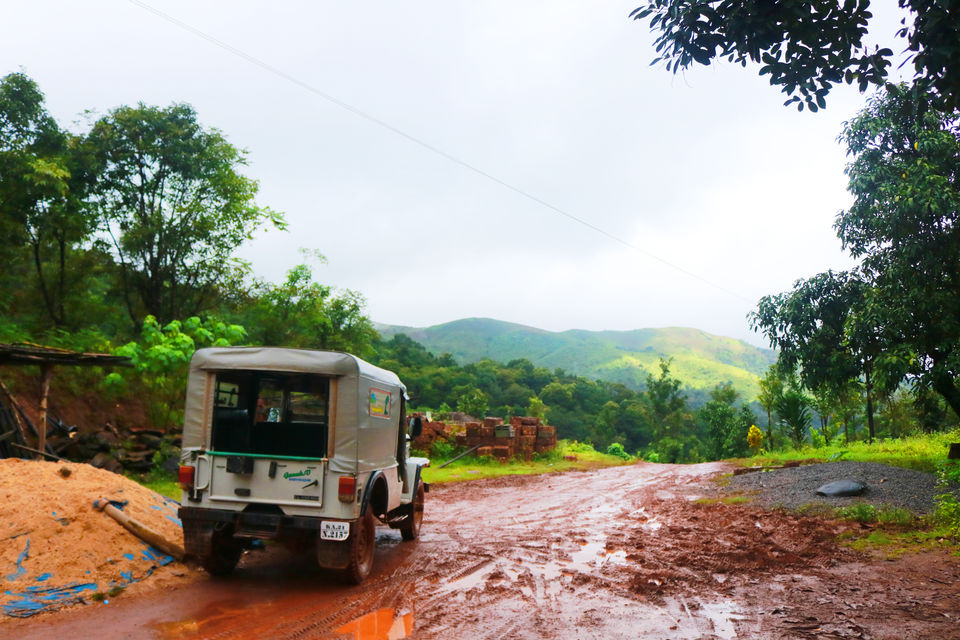 My Story:
My dream to be a globetrotter always keeps me looking for places to explore. When I found out about Kudremukha I packed my bag, took my car and went on this road trip. We left from Bangalore at 5.00 am and took the route via Sakleshpur. After a pleasant drive we reached Kudremukha at 6.00 pm. At the check post we stopped for coffee and mouth watering potato bajji. Alvas; have a hotel of their own at he entrance of the national park, they have restaurant as well.
The next day by dawn we reached Mullodi, had breakfast, packed lunch, hired a jeep and started off. We were at the Range Forest Office by 9.00 am. Permits are given only till 10.00 am daily, beyond which nobody is allowed to enter the national park. As we started our journey the clouds indicated that they were going to be out all day. With rain pouring down, we walked 10 kms to reach the peak by 2.00 pm. Another point to highlight is that at 2.00 pm you will hear a siren indicating all the trekkers to start walking back to the RFO. As camping is not allowed, you are expected to head back immediately.
The entire walk is long and you will cover approximately 2o kms in one day. Ensure you are fit enough to undertake this journey if you want to summit. Over all if you are living down south this is one such awe-inspiring place that should be in your must visit destination.
Bon Voyage.