Kudremukha is a mountain range in the Western Ghat that falls in the Chikkamagaluru district of Karnataka. With the most serene and spectacular views, Kudremukha has always managed to awe its visitors. Specially me, I have visited the place so many times, well I have lost count. I present to you, story of one of my visits to this nature's marvel.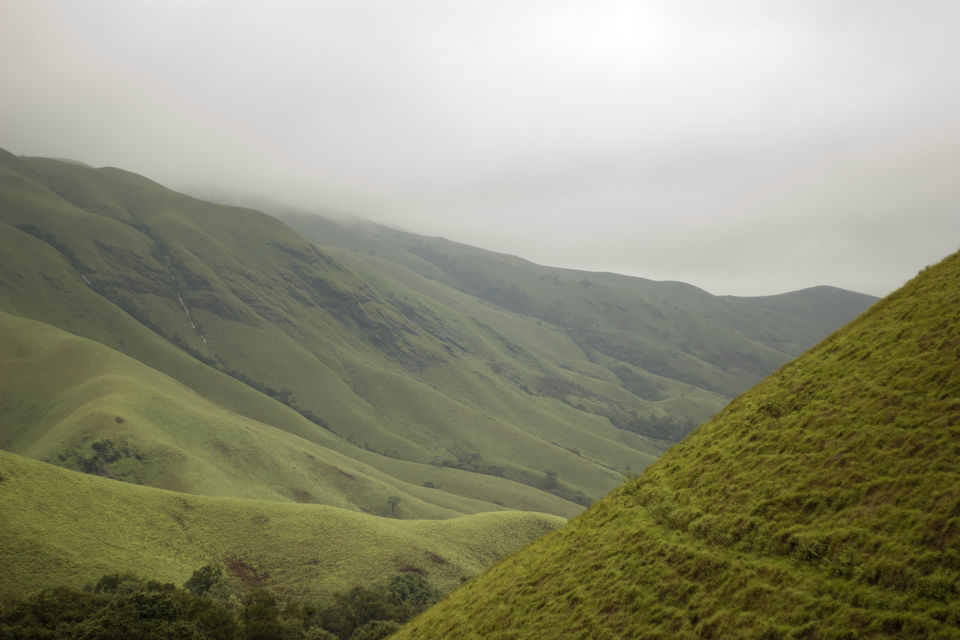 We started from Bangalore on a chilly friday night. We had arranged our own transport as we were 12 in number. And we set off for an overnight journey to a town called 'Kalasa' in Chikkamagaluru district. We reached Kalasa town by 5AM saturday morning, from where we had to take a 15 km deviation towards a village called 'Balegal'. This short route is very scenic with mist covered tea estate on either side of the road.
We parked our private transport here in Balegal. From here we hired a 4WD(four-by-four) vehicle to reach our homestay/base-camp of the trip at 'Mullodi'. We reached here exactly by 6.45AM. The home stays here are modest local 'Malnad' houses.
Not wasting much time we had a tasty breakfast, each of us picked up a packed lunch box and started off on our trek. We left our luggage back at the homestay but took some essentials with us. A man from the homestay joined us to guide us through the trek and took necessary permissions.
Few minutes after the start of the trek, we reached a place with a view of a waterfall and its gushing sounds filling the acoustics. Thanks to the beginning of the monsoon season, there were small waterfall streams every other mile. We had to trek through the waterfall or cross the streams of water as we trekked through. It's one of the kind of experience, which can only be experienced in very few places if lucky.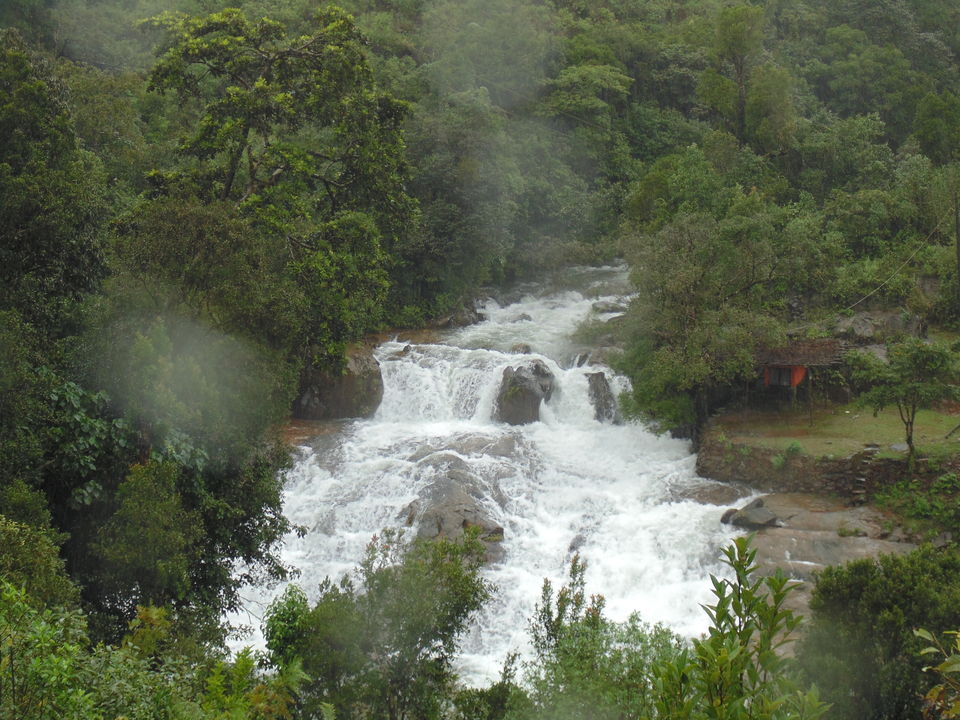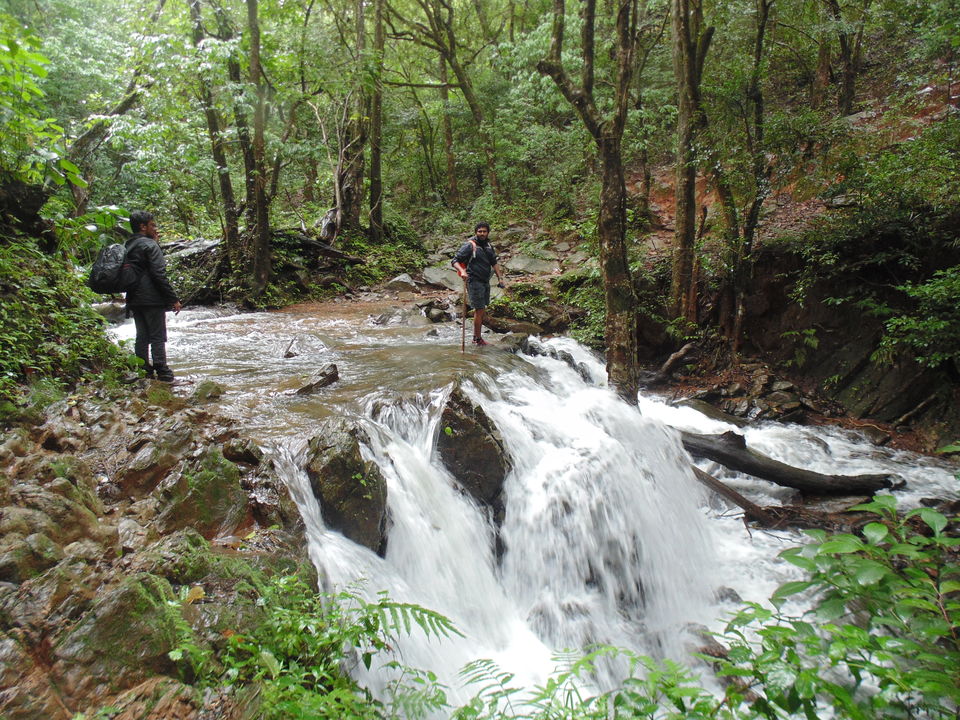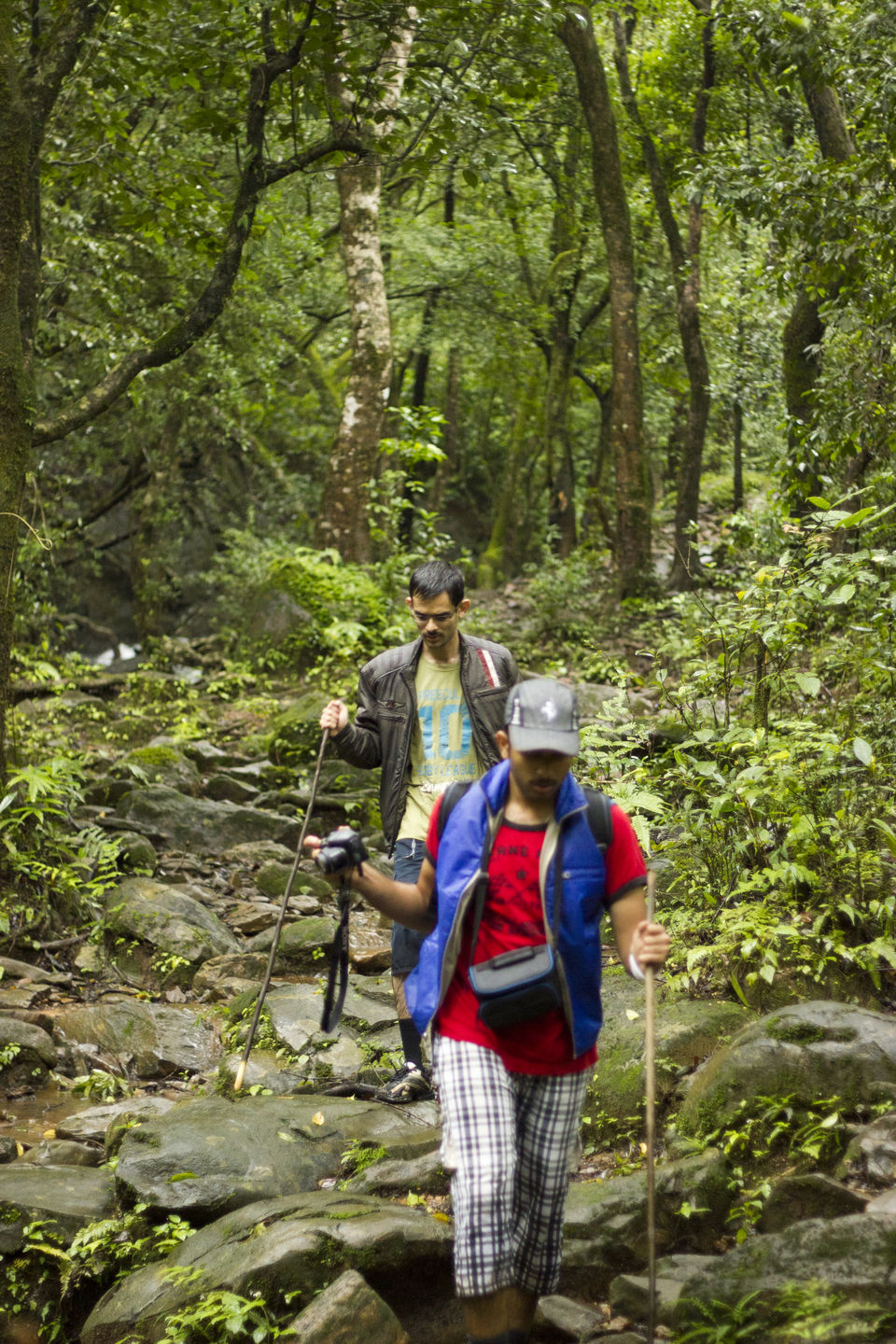 Hiking next couple of kilometers, walking through the forest and water streams, we reached a plain land. Here we were surrounded by the panoramic view of green plateau which was so refreshing. It was just the rising sun, cool breeze and sounds of chirping birds and gushing water of a river near-by. The exhilarating feeling you get here cannot be put in words but just be experienced.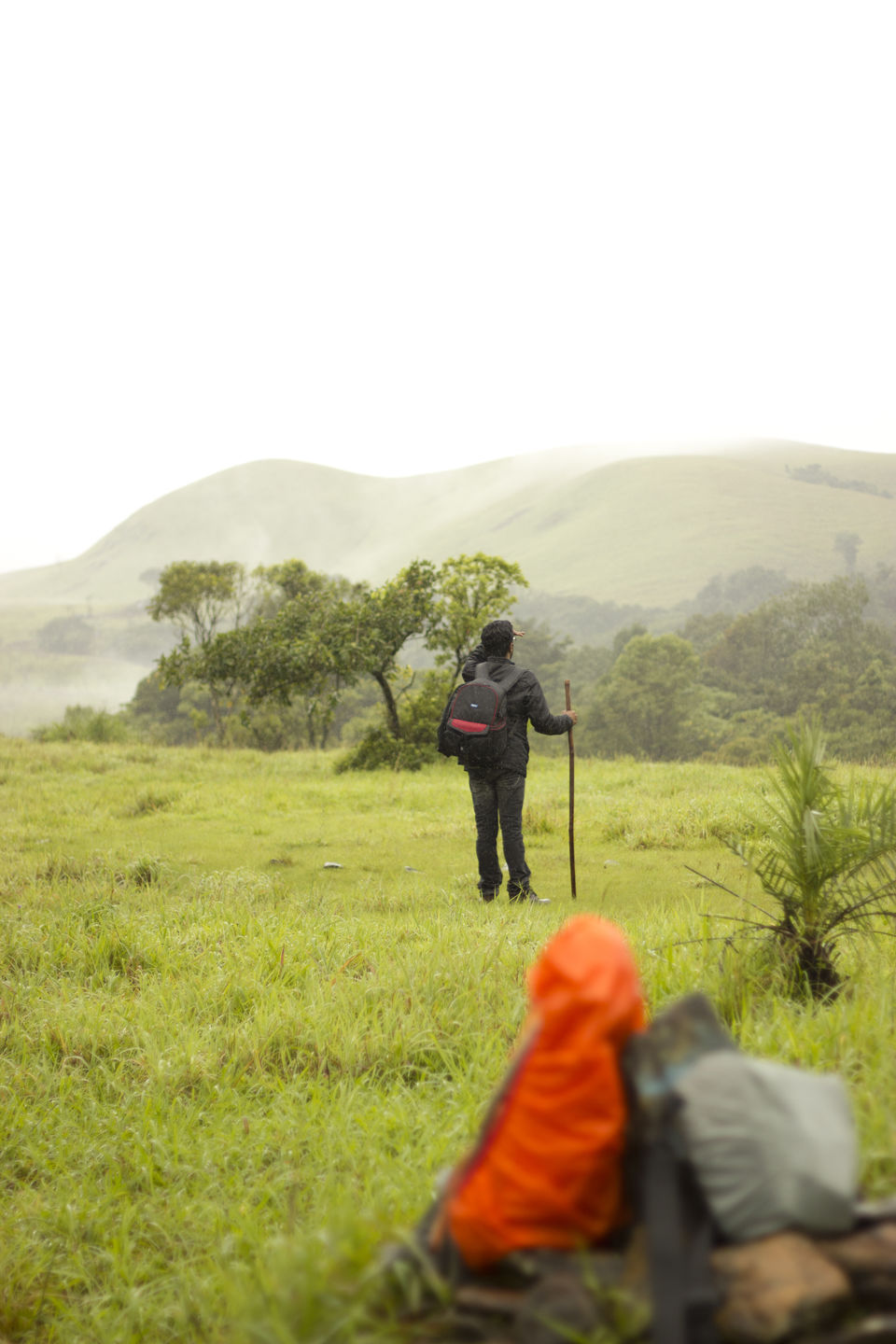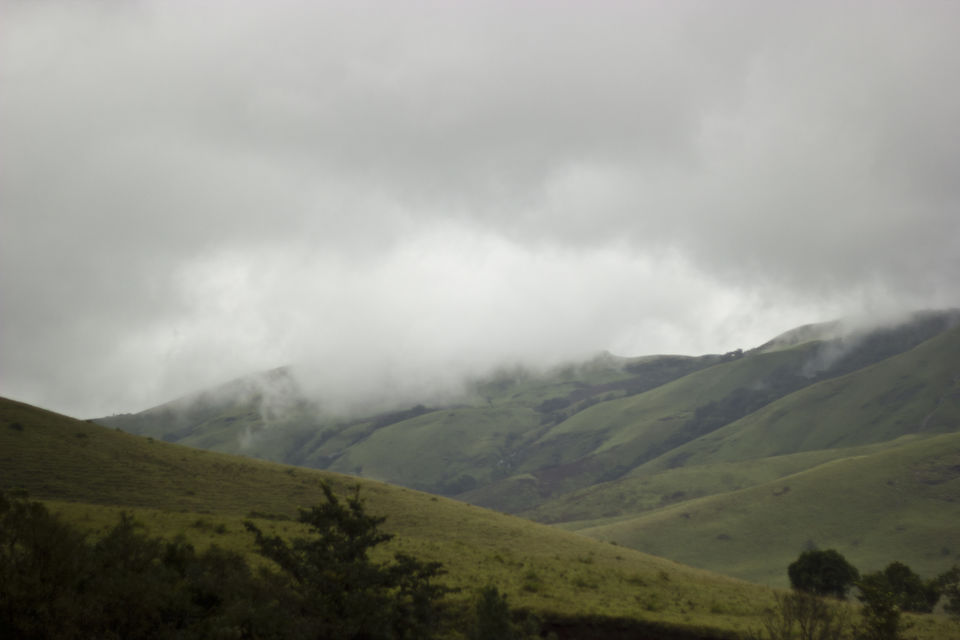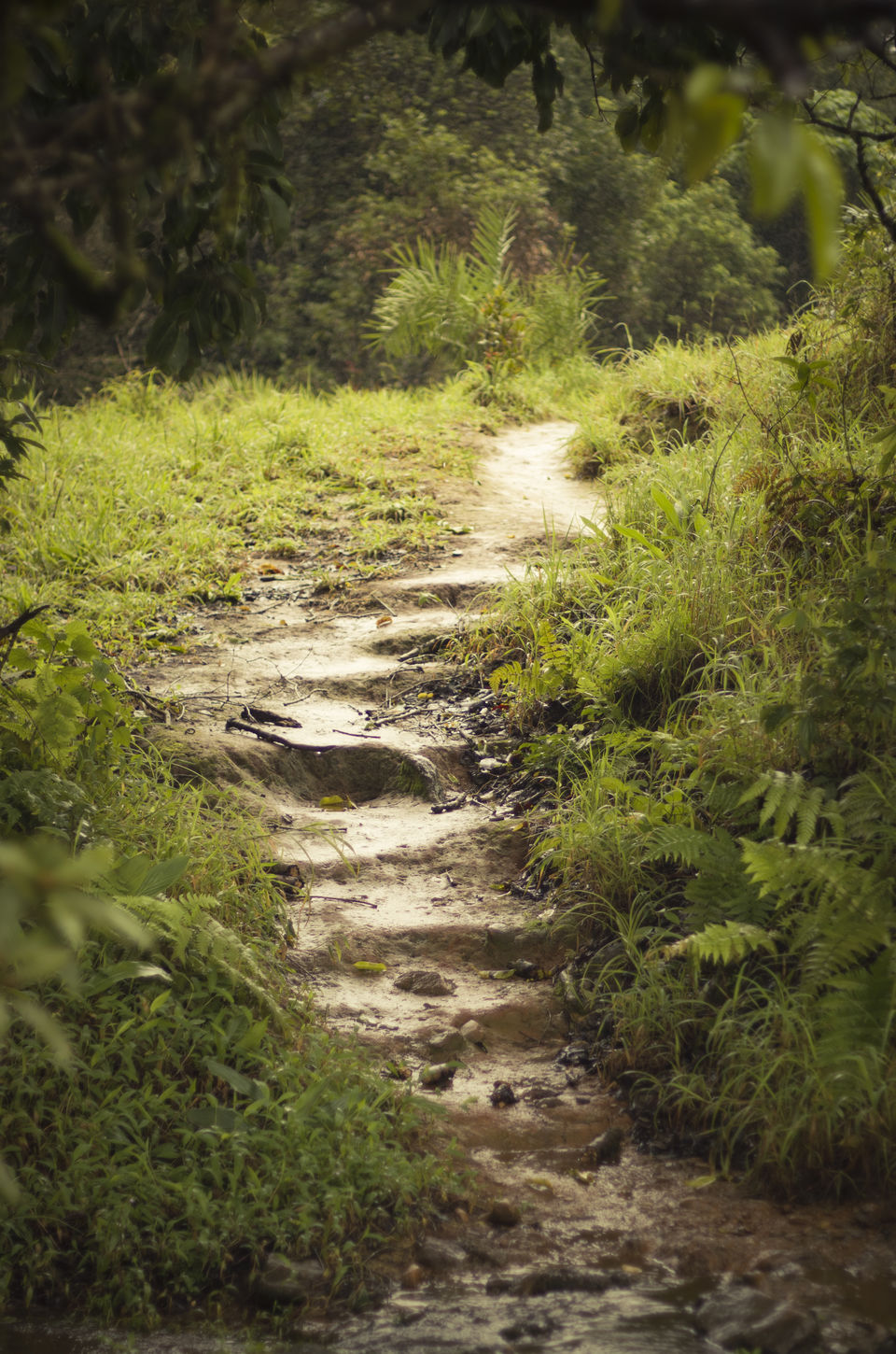 On continuing the trek gradually, the trail wears off and you know the importance of the guide. And the trek path starts to get steeper and challenging. The trek path becomes zig-zag in nature and guild tells me that we are getting closer to the peak. We were now surrounded by the mist around us and it was half hour past noon. After around six-odd hour trek we reached the peak. The trek-up route is of moderate difficulty.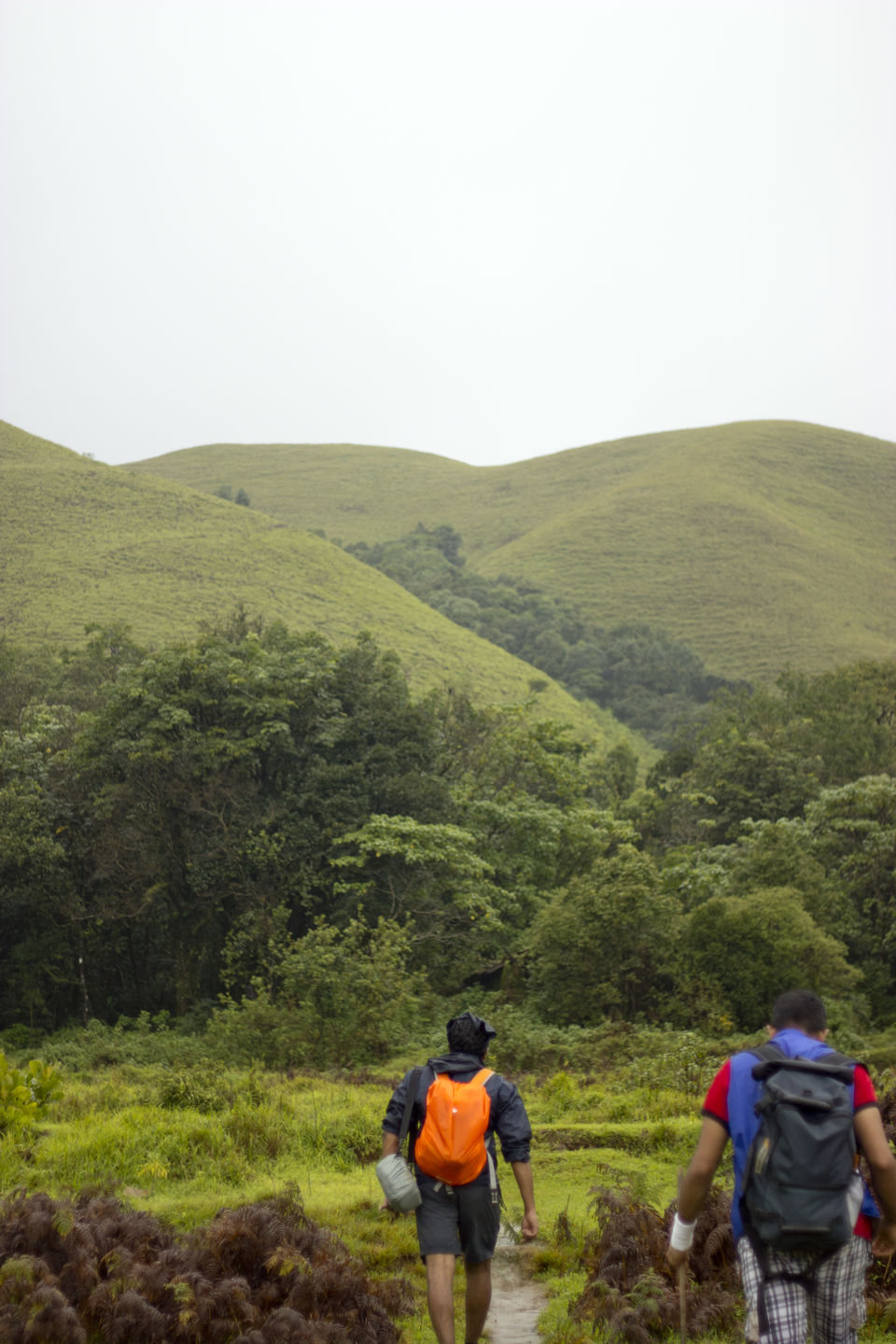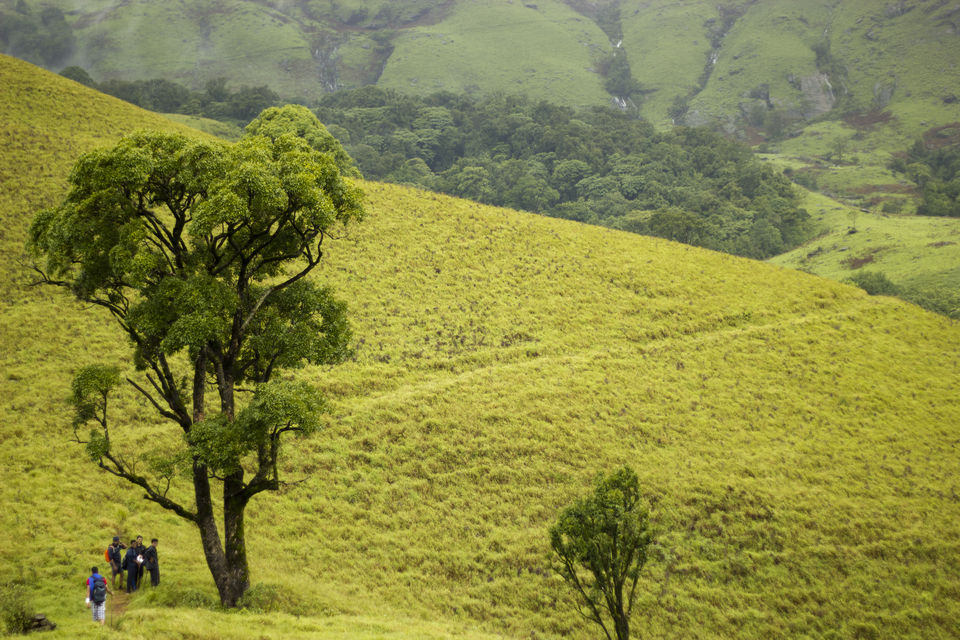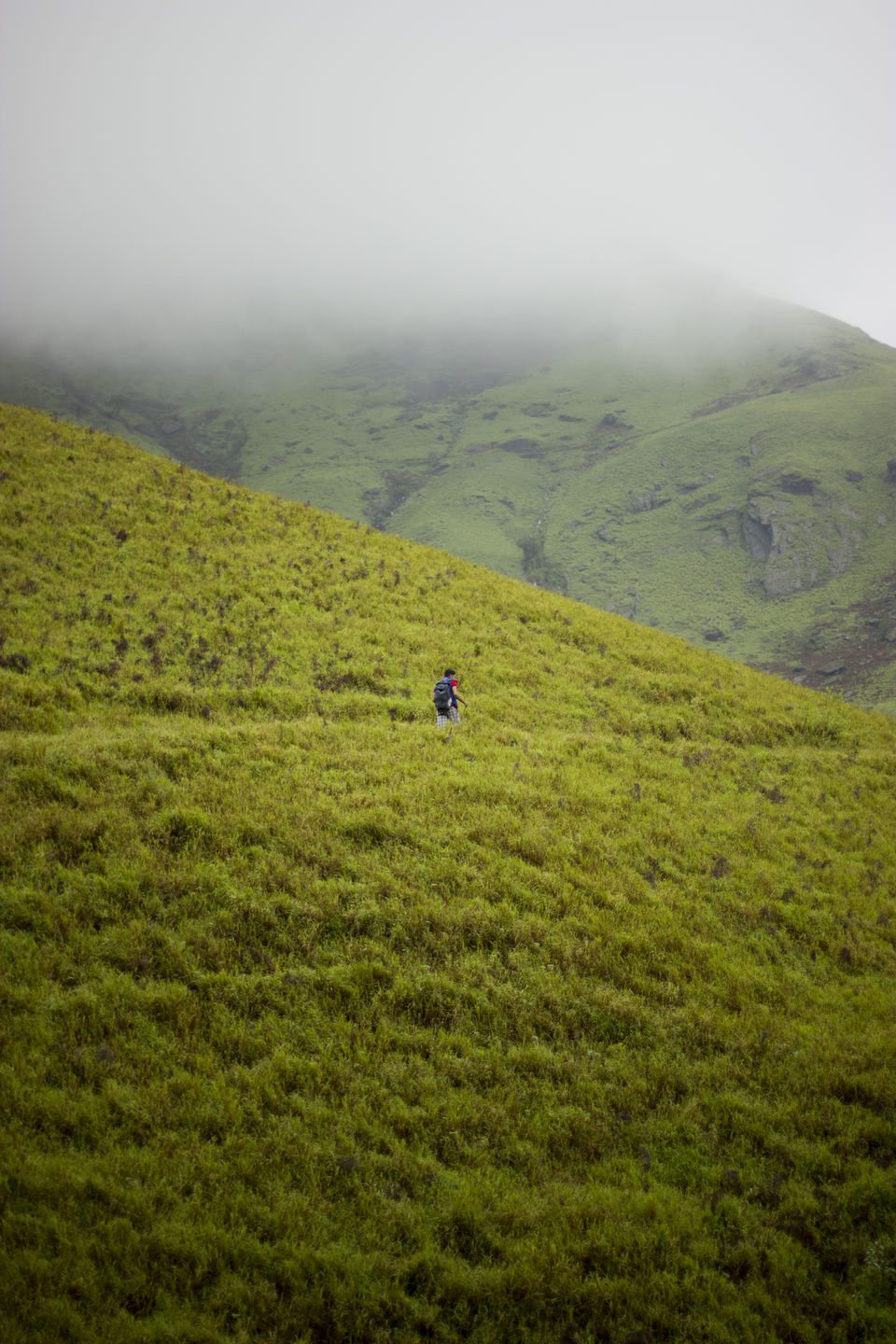 Like any other trek, the sense of satisfaction and accomplishments overwhelms you here. We looked around, took pictures and settled down to have our packed lunch. After relaxing here for an hour or so, our guide recommended that we start trekking back, as there might be storm in the evening and reaching back to the homestay early before it got dark was ideal. Hence, we started back on the same route. Trekking back down was easier than trekking up.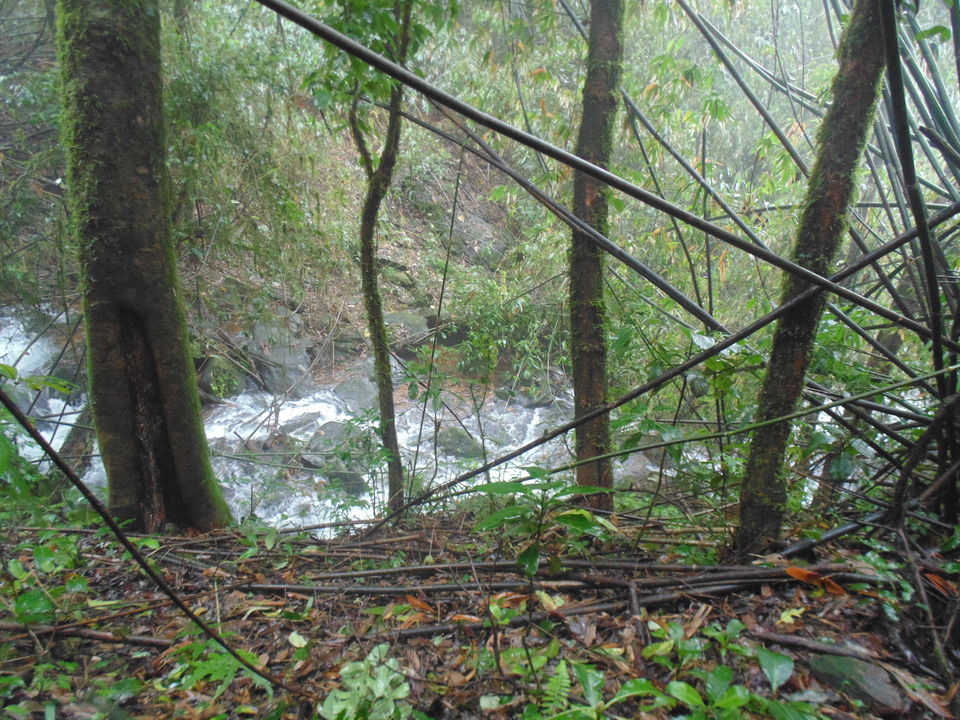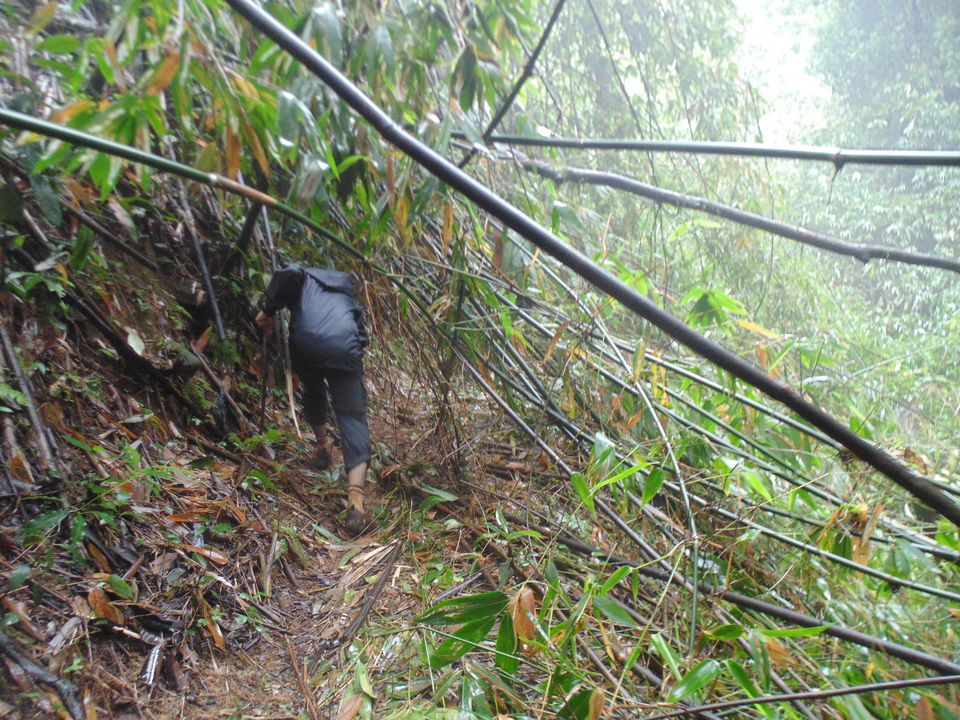 We were a little lucky that we did not face too much problem with leeches, as the weather was drizzly. On a non-drizzly moist day this place is filled with leeches.
On reaching the homestay, we were welcomed with hot beverage and snacks, followed by hot water ready for bath. We freshened up and sat around campfire discussing out trek experiences. We played the regular campfire games and finished our dinner. Tiredness knocked us off to sleep very soon.
Next day morning, we had our breakfast and started towards 'Belagal' where we had parked our van. We then headed off to our homes with memories and experiences to cherish forever.