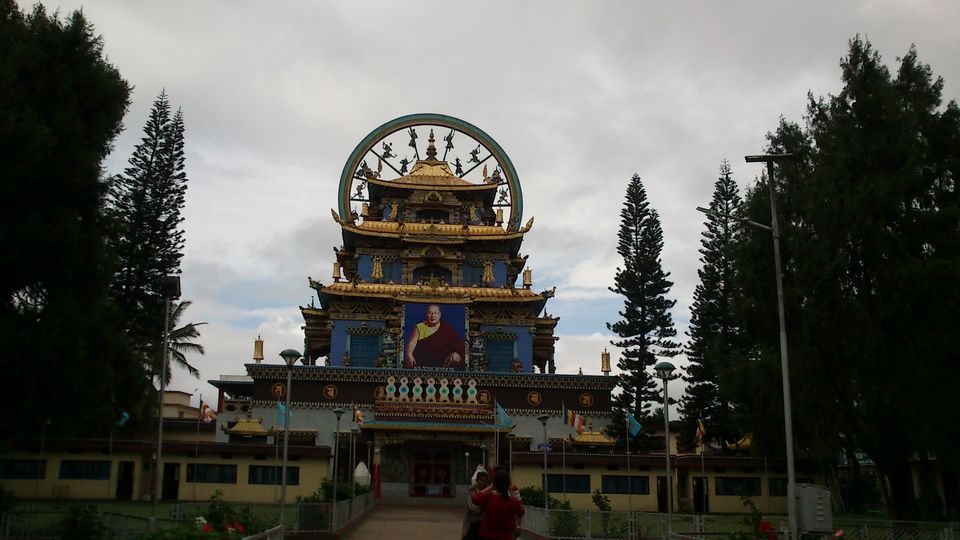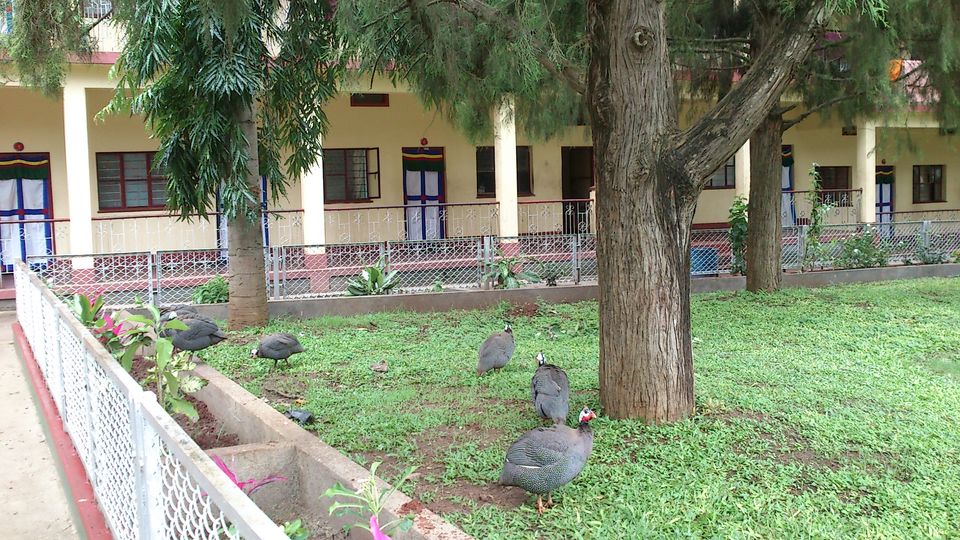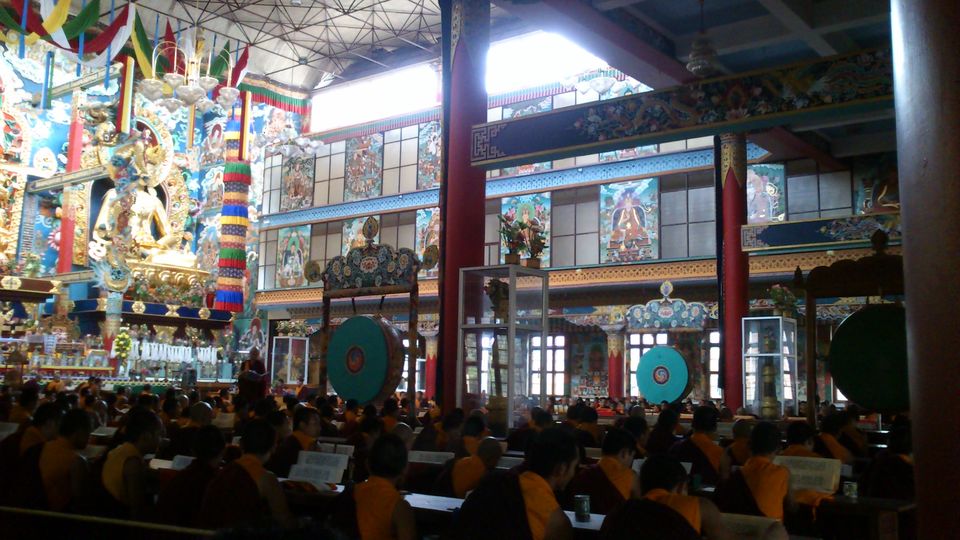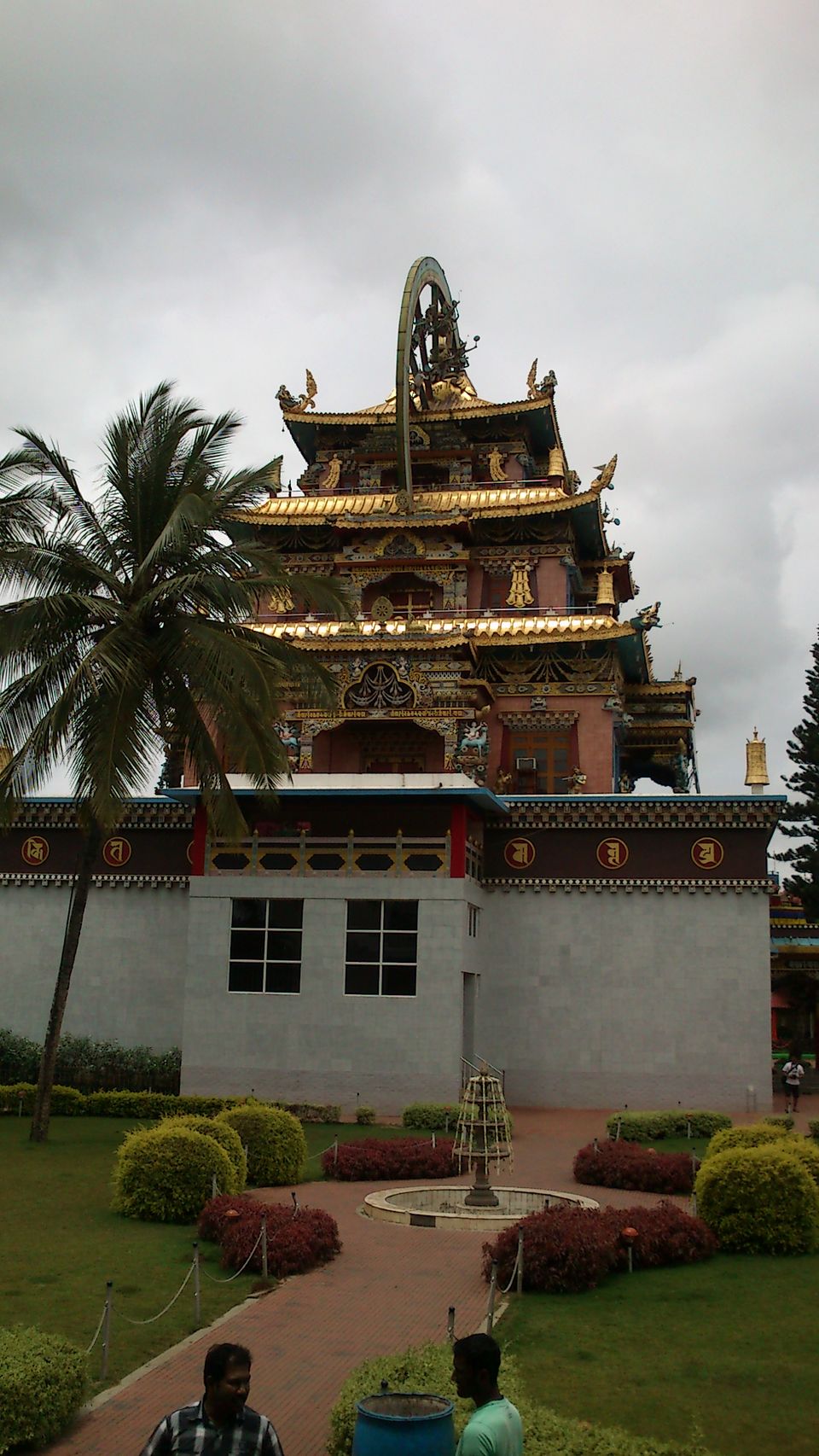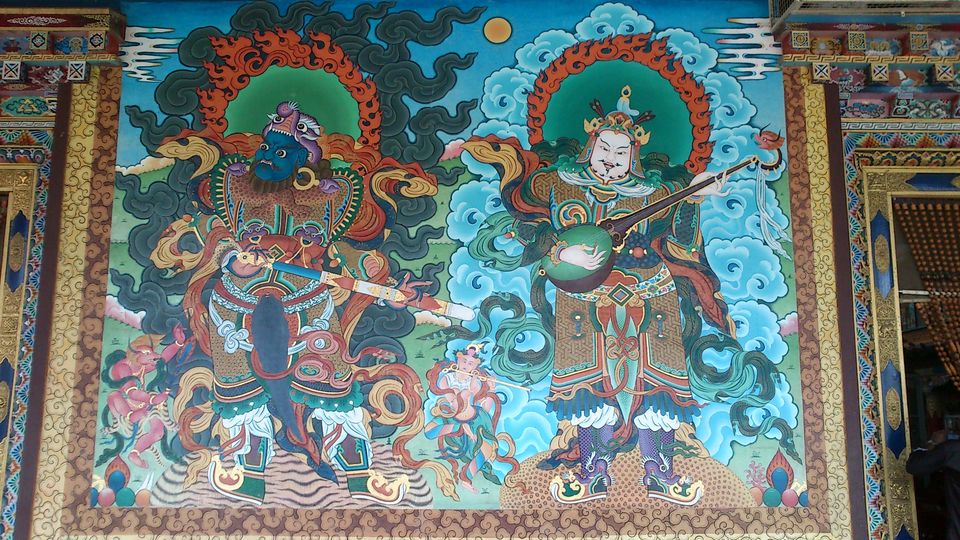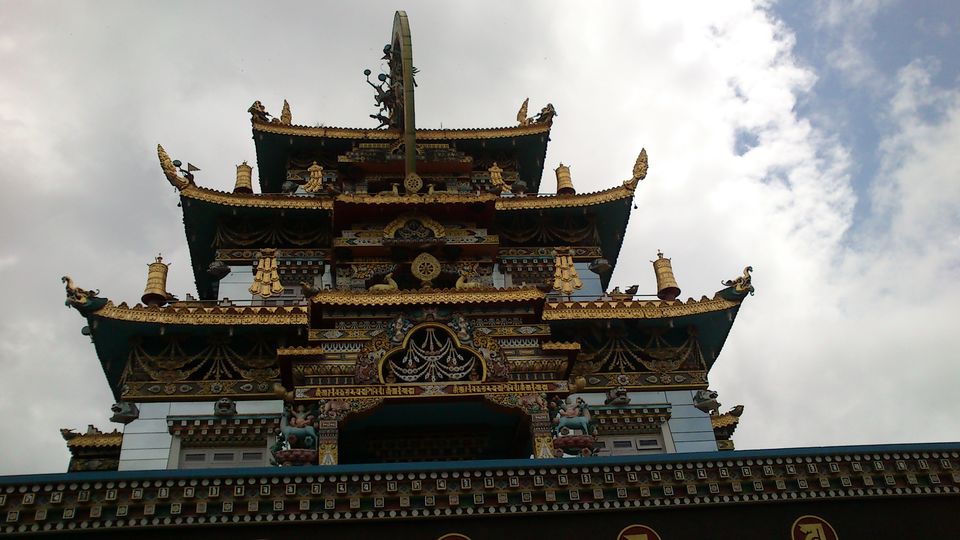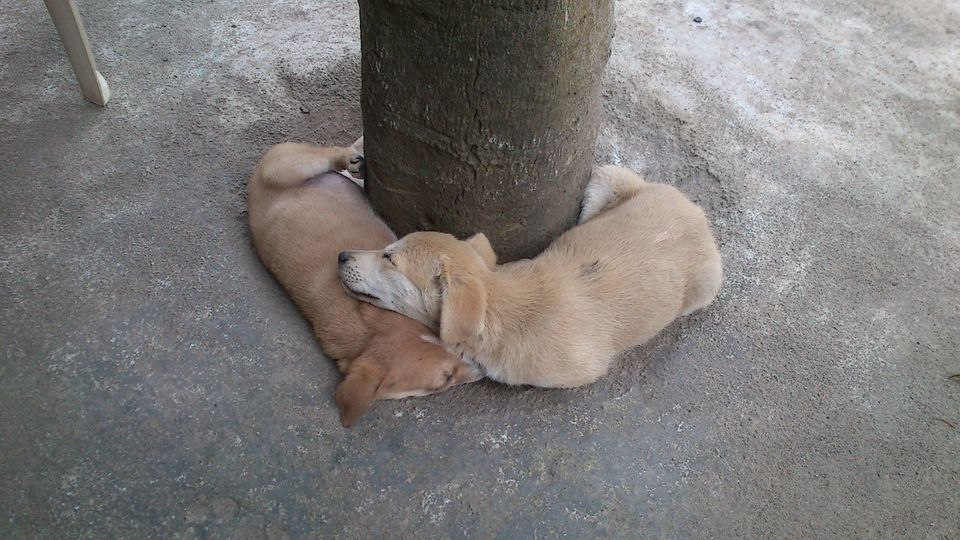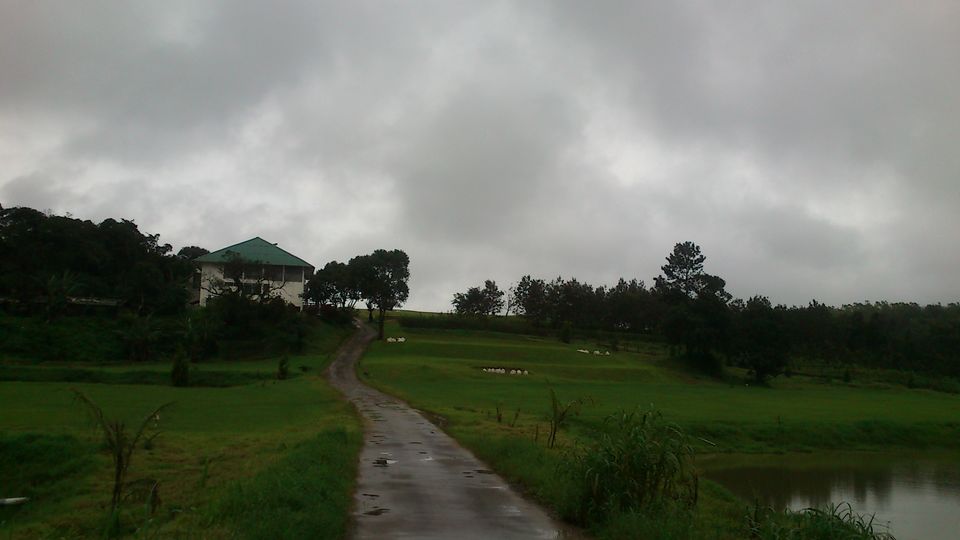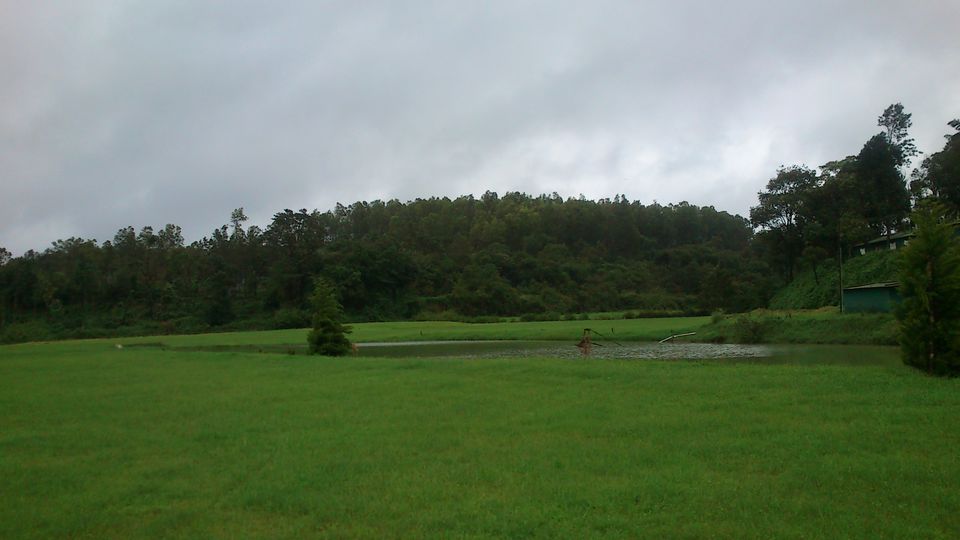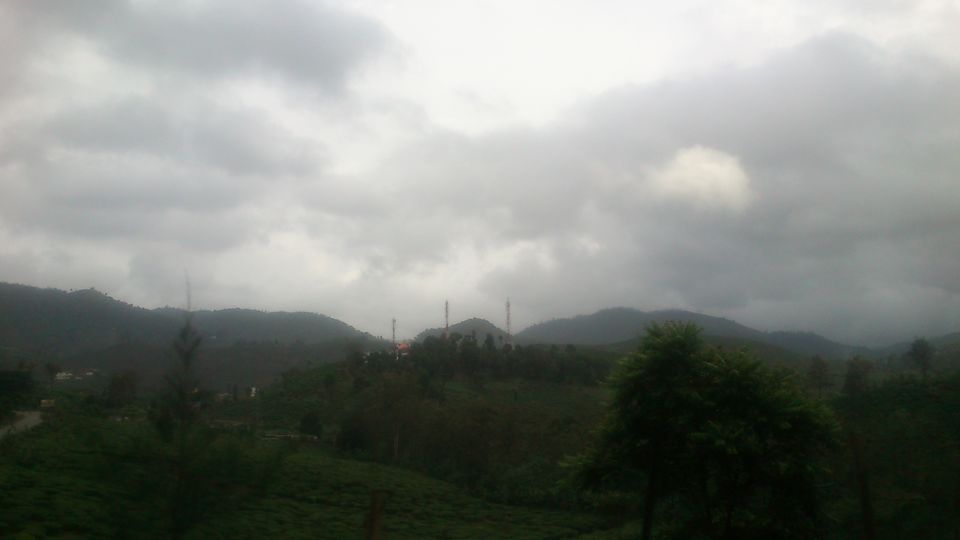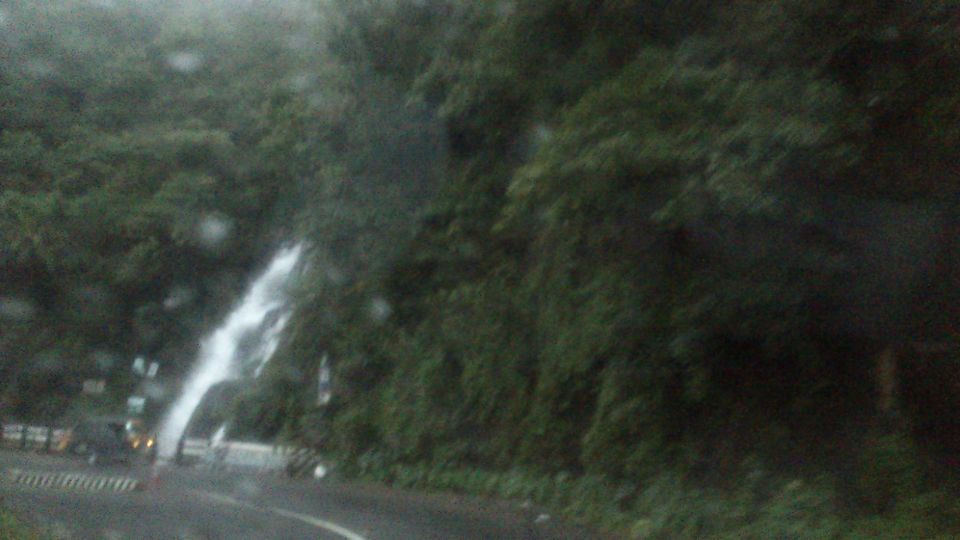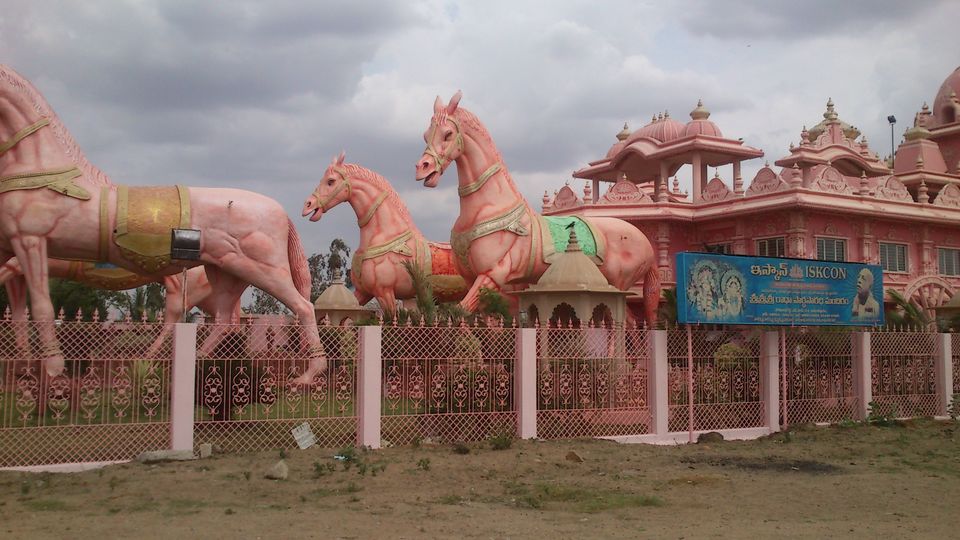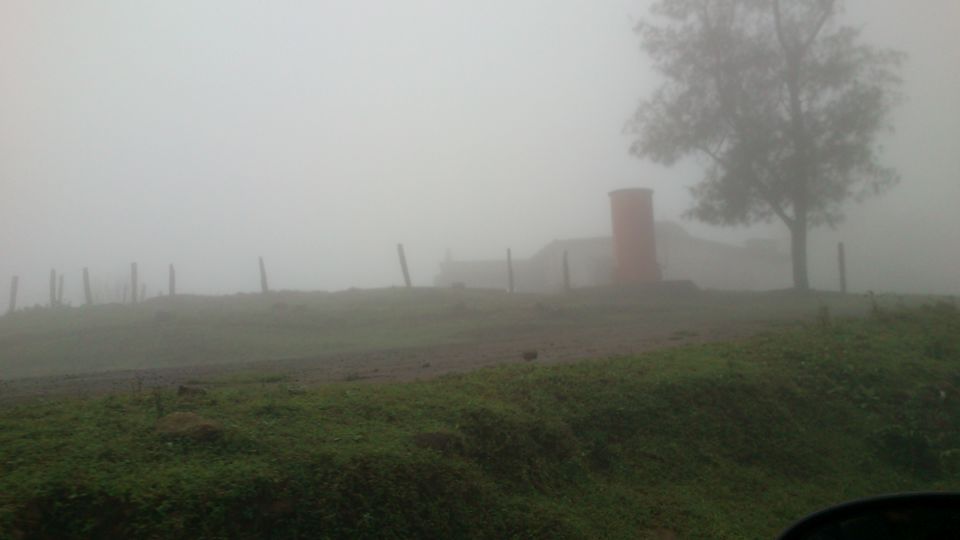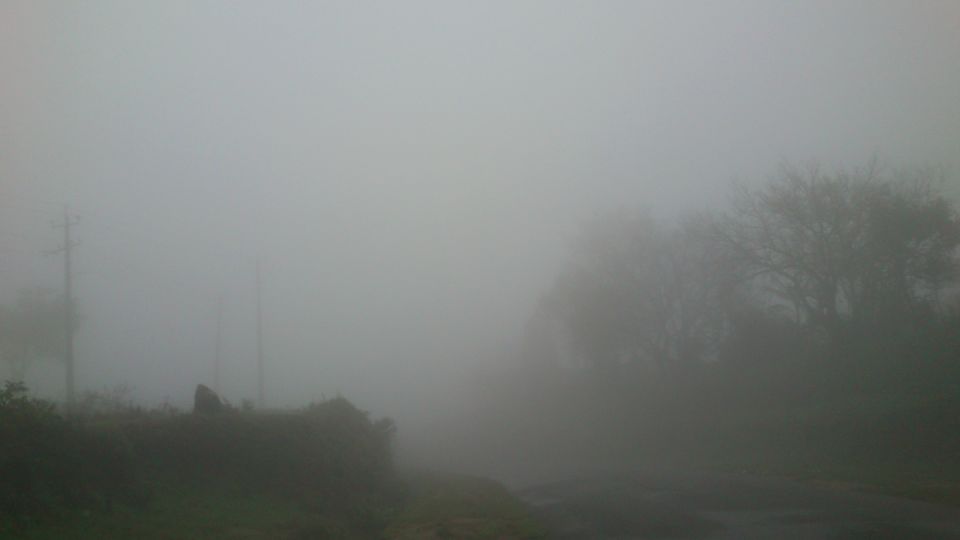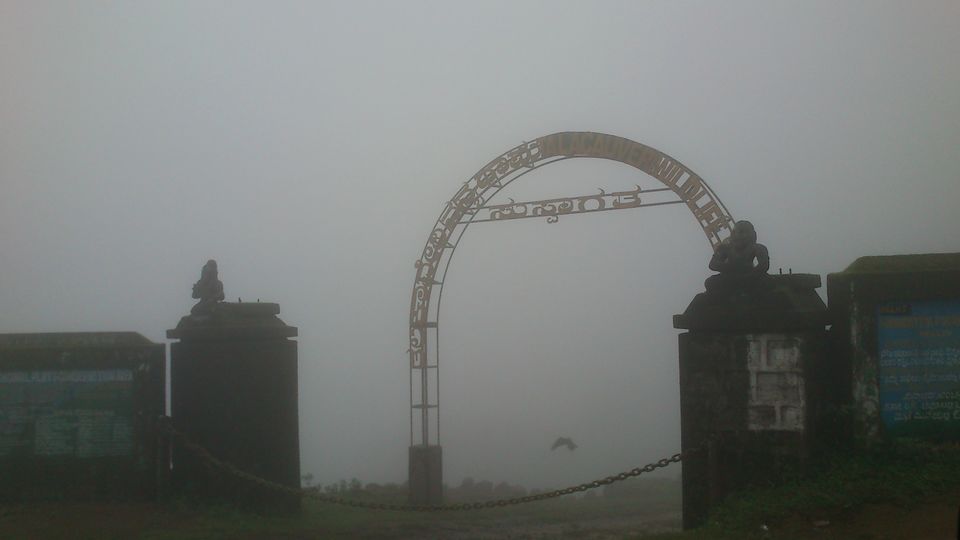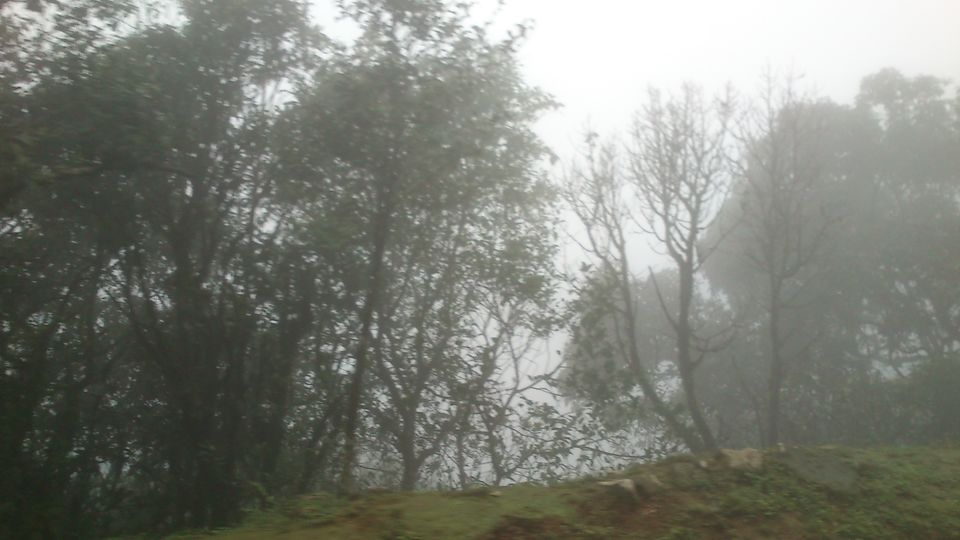 Road trip to Coorg! Alright, there's nothing much original about it. Everybody and their uncle and their uncle's monkey have taken road trips to Coorg. But we did it a bit differently. A car with temporary registration, driven by somebody who couldn't find his licence but we decided to go anyway because it was our honeymoon, monsoons, a determination to find Guinness in Bangalore (didn't happen, so don't keep reading for that) and a navigator who is completely hopeless with directions (me): quite a few ingredients from recipe for disaster there.
The day started extremely well. That is to say, I woke up at six with an upset stomach, so we didn't leave till nine and I spent the first part of the trip weakly declaring, 'I'm fine, really I'm fine *heave-retch* See, fine!' This turned out to be a blessing in disguise since I was unable to fulfil my navigator duties. This meant that we didn't get lost until we reached Bangalore and I felt better. I perked up a bit by the time we passed an ISKCON temple – giant pale pink horses that looked frankly very creepy. The temporary registration came in handy since every time cops waved us over, we waved back cheerily and drove on. Without registered number plates, they couldn't wait for us at another checkpost.
Once we reached Bangalore, we, of course, got completely lost while trying to find this legendary Guinness. We didn't find it, but we did find multiple places that didn't have that famed drink. Then we found the route to Mysore highway on Google maps, and promptly got lost again. Good news is that we were pretty used to being lost by then. Bad news is that we found out why we were lost – I was following the wrong route on Google maps but kept insisting I'd spotted the landmarks which very definitely weren't there.
Somehow, we were eventually on the road to Madikeri, driving in the dark and getting lost only once because even newly-wedded bliss couldn't keep my husband from telling me to shut up about directions. It was past midnight thanks to our late start and our unplanned meandering, and we owe Metallica and Iron Maiden big time for keeping us awake. Then came the fog, when we took a wrong turn and decided to follow the car in front. Since there was also another car behind us, we felt sure somebody must know where they were going. Unfortunately, they thought the same of us and we were all quite, quite lost, driving around in the fog along creepy roads that looked like either a herd of wild elephants or ghosts would turn up any minute.
Through luck or divine intervention, we finally got back on the right track. But we had yet another surprise waiting for us. Directions to the place we where we were staying mentioned a certain bridge. We reached this bridge. We could not go on this bridge because earlier during the day, this essential bridge was damaged and out of station vehicles were not allowed on it. The sleepy cop in his car was not happy to be woken up. He made that clear and yelled at us, telling us he didn't care what we did, we weren't getting on the bridge. We tried calling the homestay where we were staying, but only a youngish lad was awake at that time of the night. He didn't have balance on his phone to call us back to give us directions. So we kept calling, and were guided by back lanes to the homestay, eventually, where we collapsed and did absolutely no honeymoon stuff at all because we were about ready to die. All was obviously going according to plan.
We had four days in Coorg, and driving down meant that we had a car to ourselves. Can you guess what's coming? Did you say we got lost again? Surprisingly, you would be absolutely wrong if you did. We went to all the places in Coorg where we wanted to go, driving through drizzle, rain, fog and mist, and we didn't get lost even once. Tala Cauveri and Raja's Seat were our favourite drives. There are plenty of view-points along the way to both places, so make sure you pack lunch. We didn't, but there were plates of hot noodles in tiny tea shops once we reached. It was misty, which might have been disappointing for some people, but I loved the feeling of walking right into clouds. Don't do this part of Coorg during monsoons unless your car has fog lights, though. We really needed them. Go to Taj Vivanta even if you're not staying there. You had to pay cover charge to have tea there, so we didn't, but the drive there is great along a golf course and the lobby, which was all we could afford to see, was awesome.
We listened to the hype and stopped by Abbi's Falls, too. There are lots of waterfalls everywhere in Coorg if you go during monsoons. Don't go to Abbi's Falls. You have to stand in line and deal with crowds to see water falling from a height. It's an impressive sight, but not impressive enough to deal with that much hassle. We made it to the car park, then decided to go find our own waterfall.
Now for my biggest recommendation: Bylekuppe, the Tibetan settlement. It's one of the largest in the country and we loved it so much that we went there again before we left. The shopping is excellent – knick-knacks and football junk, which we loved. The monastery is absolutely gorgeous. The views on the way are also extremely beautiful. But what tipped the balance was the food. There are a bunch of tiny restaurants on the way there. You can't go wrong with any of them. If you go there twice in a row and stuff yourself with red meat, they will make you eat your greens. They're very responsible that way. We picked up some Sichuan pepper, too (erma) from the market.
Nobody likes going back after a vacation, but we had motivation: we timed our wedding so that we wouldn't miss football. We had to get back for the first Premier League game of the season. We wanted to watch it at home because we're sentimental like that. Turned out that Chelsea was playing the next day, and we were late for the Arsenal game, of which we missed half an hour and anyway, we lost. You'd think it would have made a nice change from getting lost, but it didn't.
You might wonder why I'm writing about our honeymoon now since it's obviously been a while. Well, we recently acquired a dog, who is the best dog in the whole wide world, and we're planning a road trip with her. Considering it brought back memories. Even with all the minor disasters, and the potential major ones awaiting us as we try to manage our nincompoopery as well as a dog, I cannot wait till we set off again! But this time, I'm not allowed to even touch a map.
Frequent searches leading to this page:-
coorg tour packages from mumbai, coorg tour packages from mysore, coorg tour packages from nagpur, coorg tour packages from pune, coorg tour packages from udupi