Okay. So first things first. I made this plan because tickets to Bangalore were dirt cheap around that time. And because someone said there's nothing to do in Coorg. So why did I choose it? Because I thought let's see what it's like to be in a lush green place with nothing to do.
Tip one: Try this trip when the tickets are at a good price.
The next idea was to drive from Bangalore to Coorg to enjoy the drive. Hired a ZoomCar. Not in great condition but no complaints there. Bangalore's (sorry, I prefer calling it Bangalore still, just love the sound of the word) weather without a doubt made life easier. When you are from Delhi, you appreciate any place with atleast pleasant climate if nothing more.
The next thing we are greeted by is the breeze in Bangalore. wha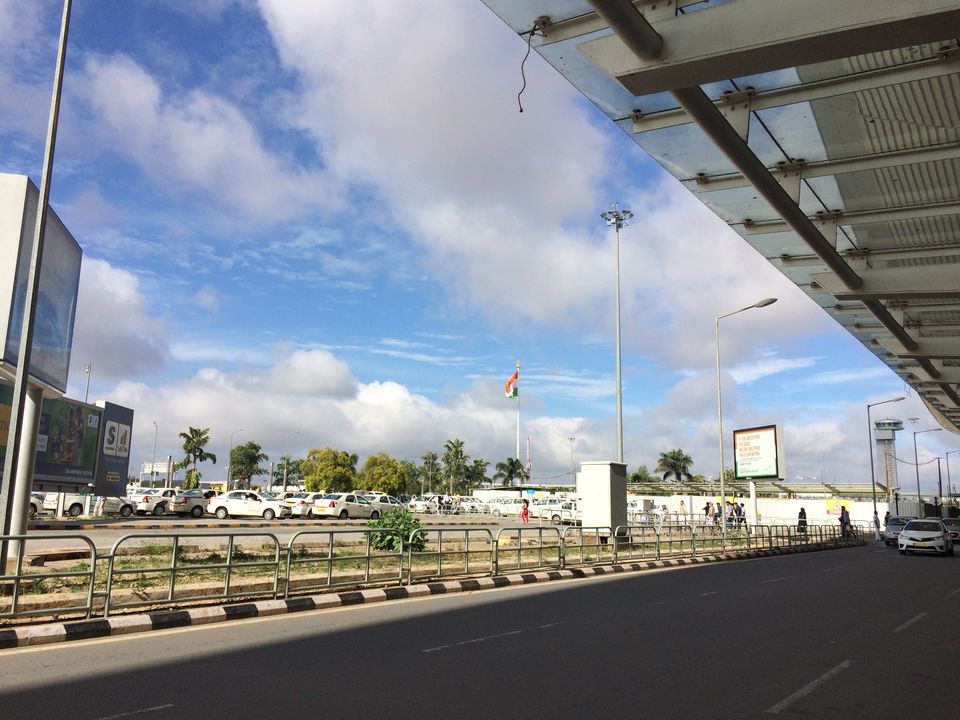 Within minutes the car was there at the airport and then began the journey. Now two mistakes I made.
One: Didn't take the route that goes straight to Coorg.
Two: Relied on GPS.
Tip Two: Ask a local or the car hire company to give you proper directions from Bangalore to Coorg. Otherwise, you will take more than two hours to leave the city.
Tip 3: Always Follow SH 8, Hassan-Periyapatna Rd and SH 91 to NH275 in Kushalnagar.
That's another mistake I made, to not follow it. I kept looking for NH 44 and that go me in the middle of nowhere. Apparently, there's a straight route that goes from Bangalore Airport to this highway. Check it out before you get on the main road.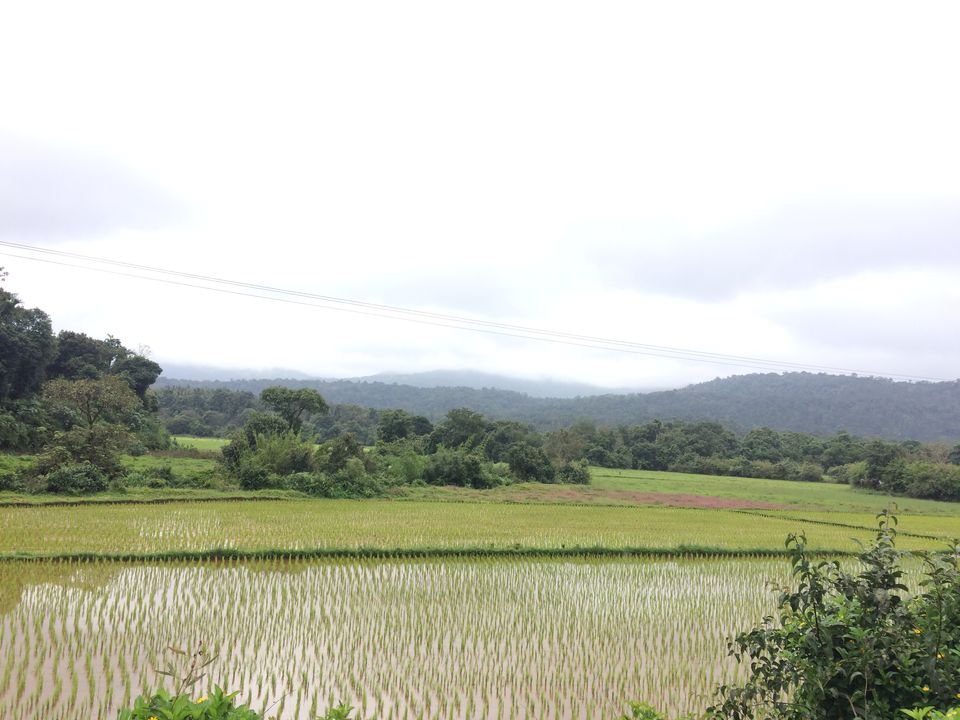 If you've been to Kerela, I won't promise these are the best nature views but for someone from New Delhi, this is heaven. The journey from Bangalore to Coorg was painful initially but once I got a glimpse of these, it was worth the trouble.
So here's the second thing I did right. I didn't book a place in the heart of Madikeri, instead stayed at the Amanvana Resort with Kauveri flowing literally in its backyard.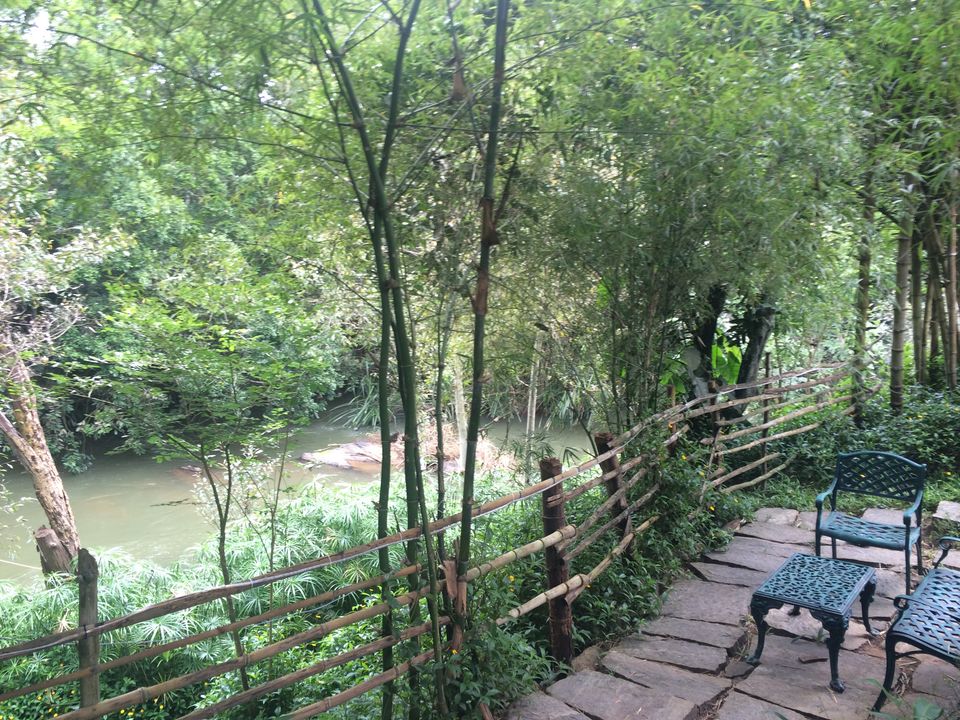 The interesting part is, the place has separate bungalows that pretty much serve families, couples and solo travellers alike. Don't expect anything fancy.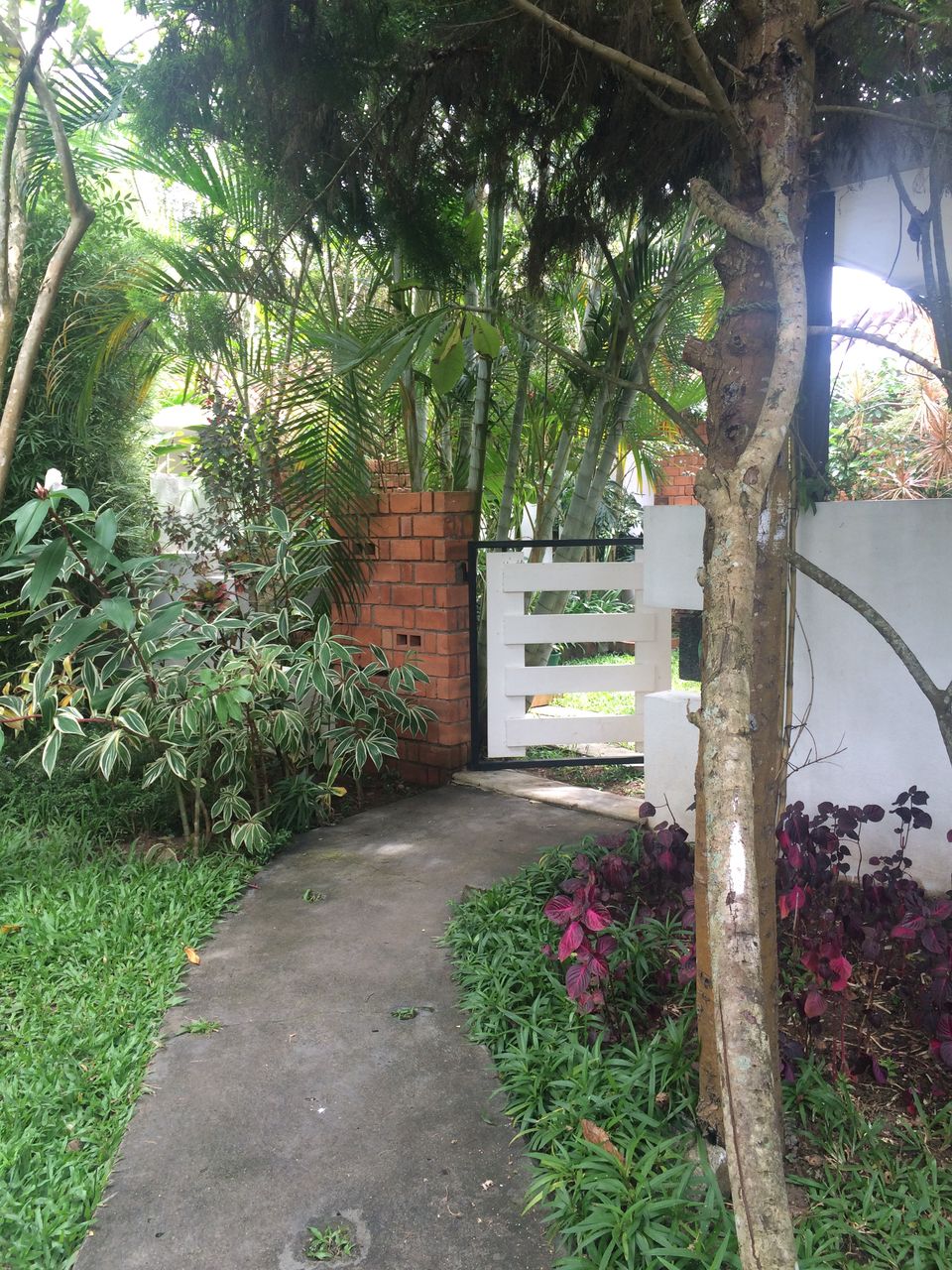 Well, technically, if you want to wake up to the view of the valley then this would not be a great option. But if you are looking for something serene and cosy, this one is the best you will find in the price range.
The next two days were spent lounging around and relaxing.
Then I decided to step out and explore Coorg a bit. Guess what! There's nothing really to do there. You can go for small treks, Elephant camps and all that jazz but trust me, you don't want to do it once you step in Coorg. The town is dead mostly by 8 pm and you want to stay indoor gazing at the stars and relaxing.
So, someone suggested I should visit Talakaveri for religious reasons as that's where river Kaveri originated. Well, I'm not the kind to be interested in temples. But then, I was asked to visit it for the drive if nothing else.
And that was the best trip I ever had. I will let the pictures say the rest.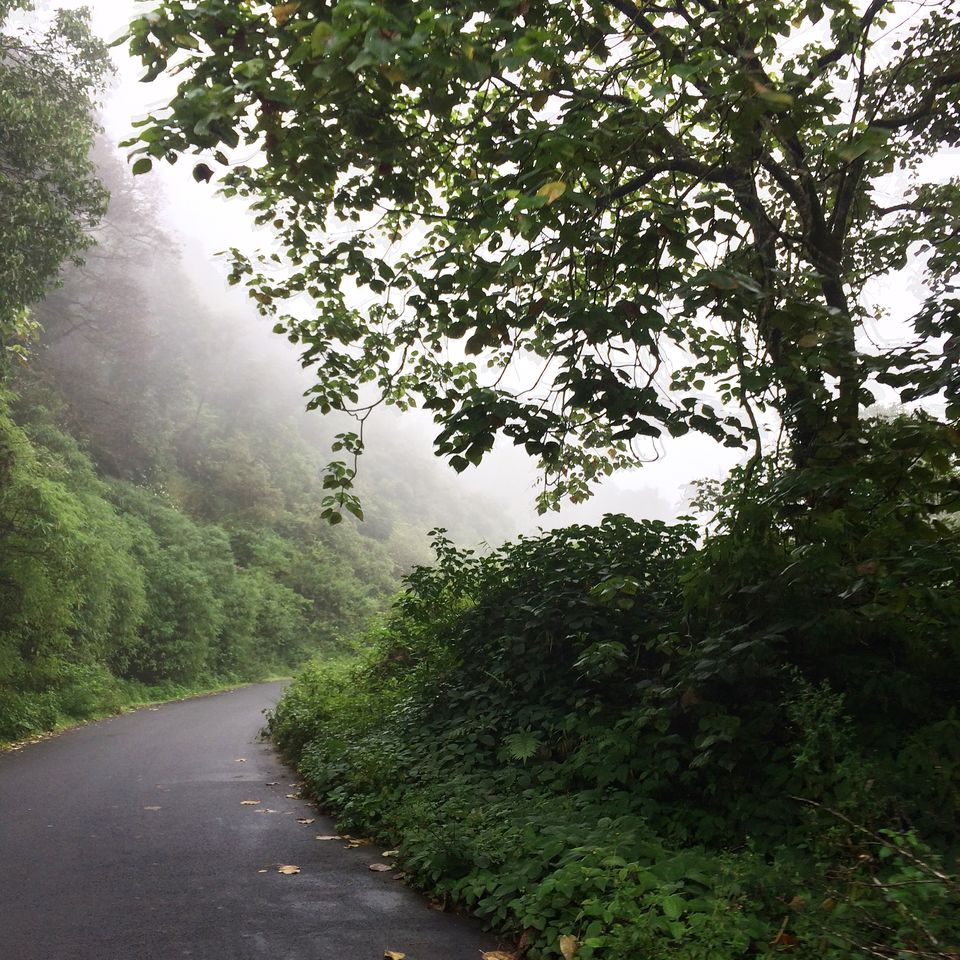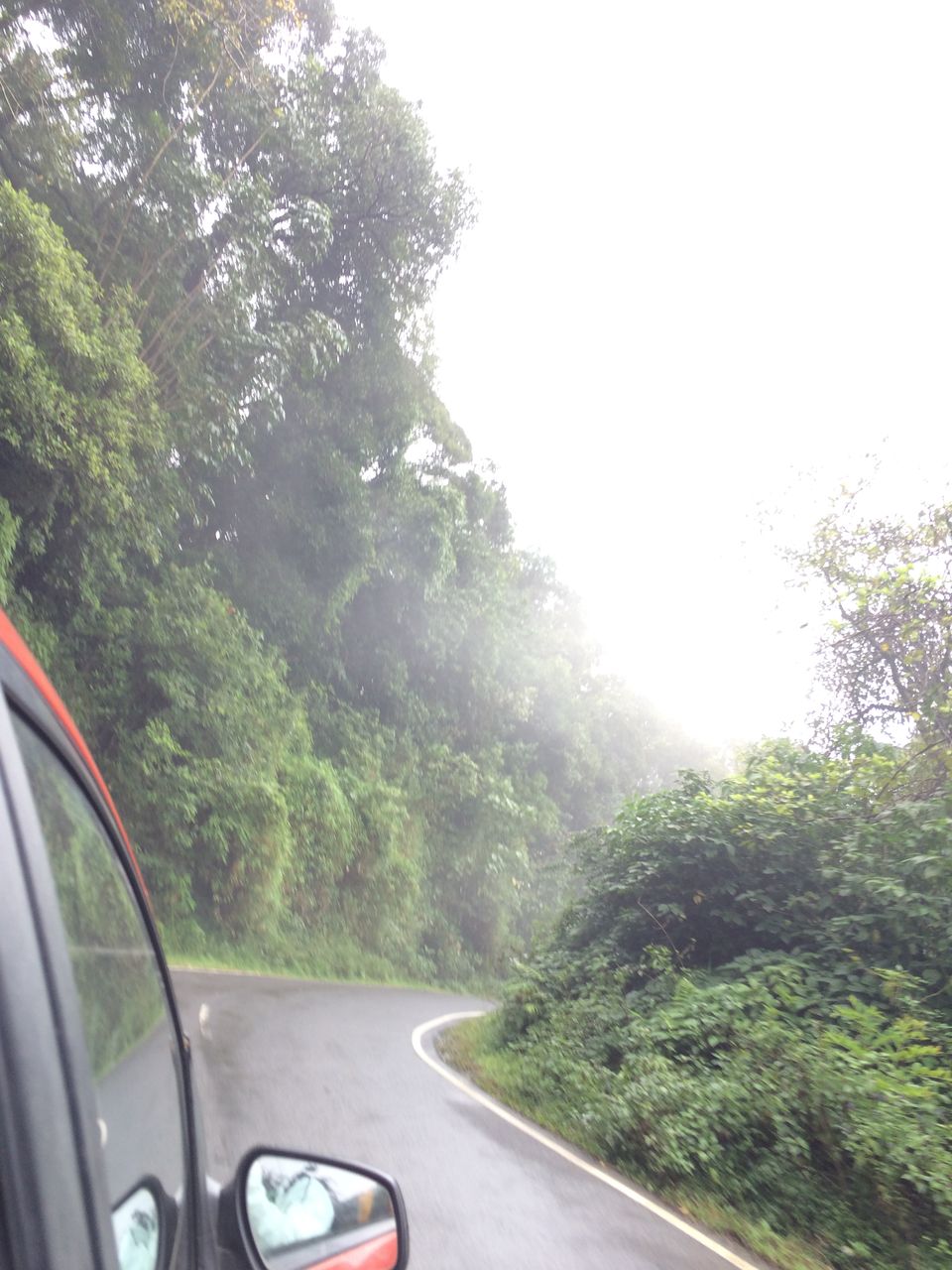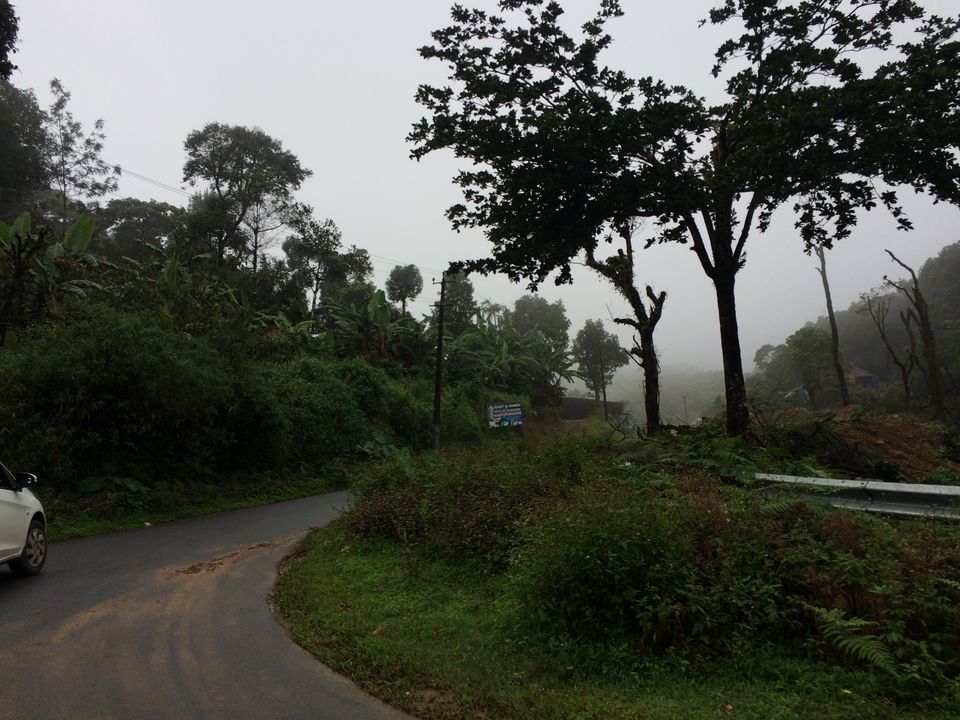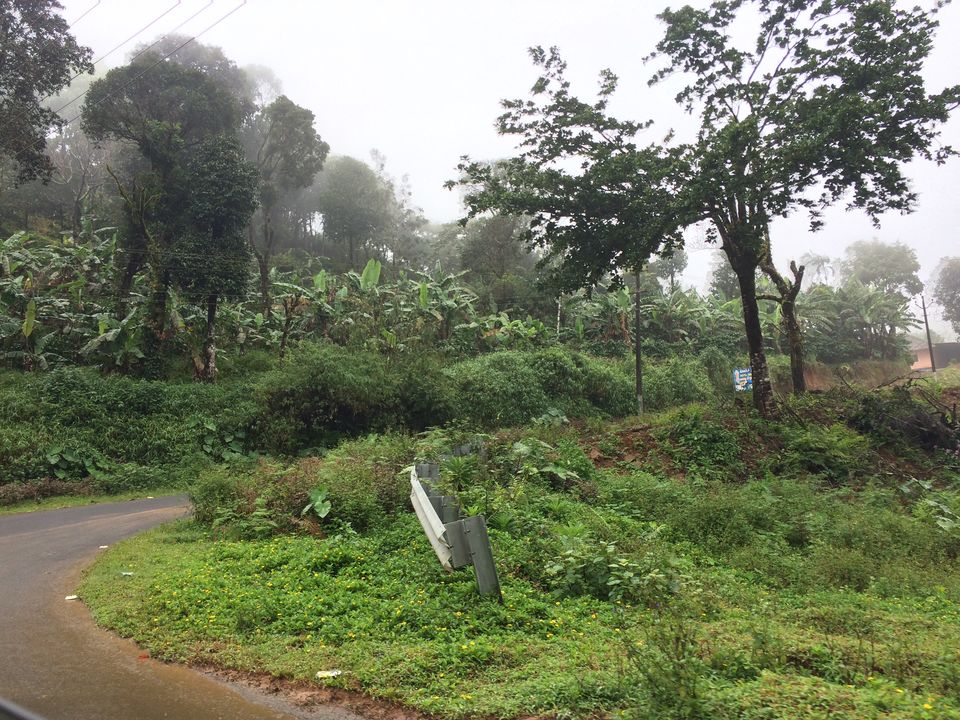 That's just the journey by the way. And when you reach the top of this little hill, this is what you get
And the temple is nothing short of pretty. It's simple. Ancient and the little town from the temple is a story in itself. r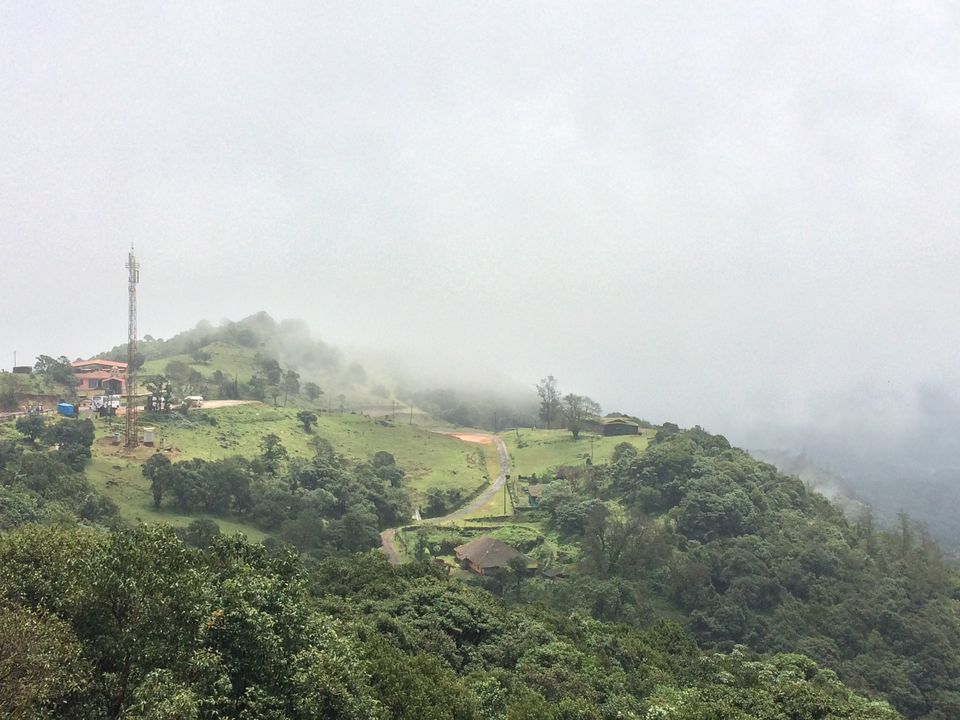 The fog made it beautiful. On the way back, the driver decided to take me out for lunch at the local bazaar and definitely you can't miss the silk sarees when you are in Coorg.
But even better, buy the Coorg special banana silk sarees here.
The Abby Falls are quite a hit but again, the journey will take your breath away.
But here's what caught my eye more than the falls did.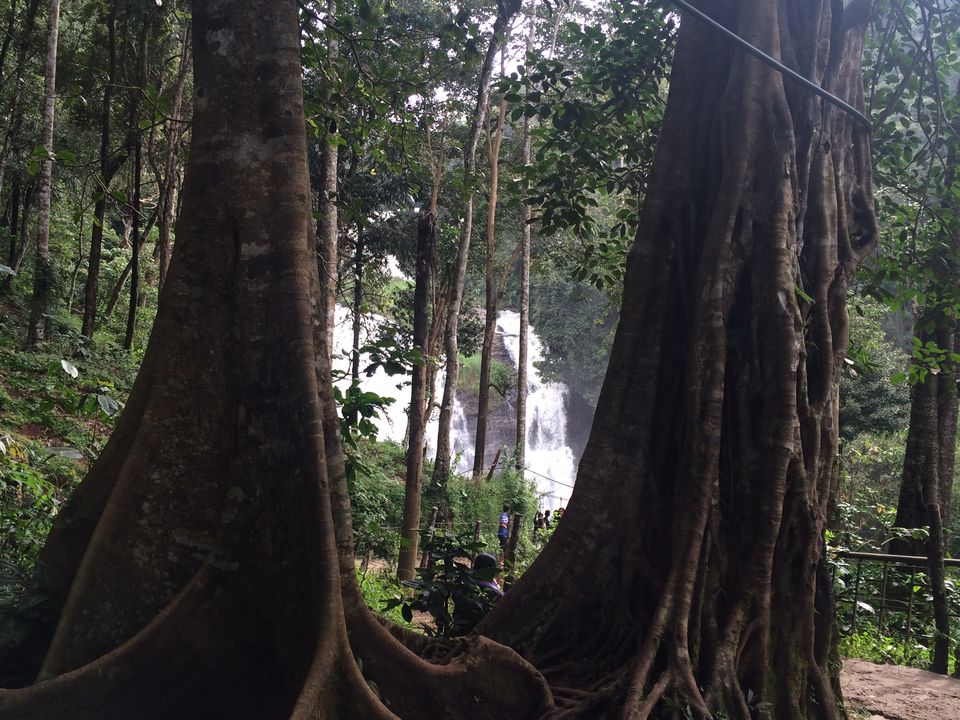 And needless to say, I decided to see nothing else. Nature gave me company and I soaked it in as much as I could. It's not a place where you go to roam around or look at too much. It's a place where beauty of God soaks you in, you just have to know how to surrender.
Go. Surrender to nature. The calm will annoy the restless mind but you will soon realise how much you needed it.
Hope you enjoyed the blog!
For more details: shrutibadyal@gmail.com
All pictures @shrutibadyal
Frequent searches leading to this page:-
banana silk saree coorg, coorg mushrooms, coorg silk sarees price, about coorg, kanda coorg tourism, places to visit in coorg with images, homestay in south coorg, hotels in coorg ooty, coorg sightseeing packages from mysore