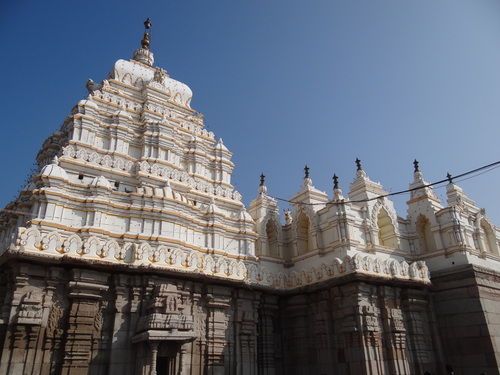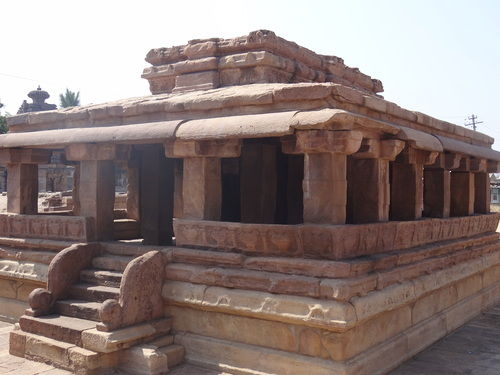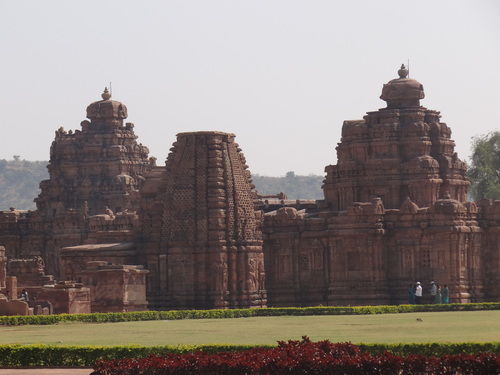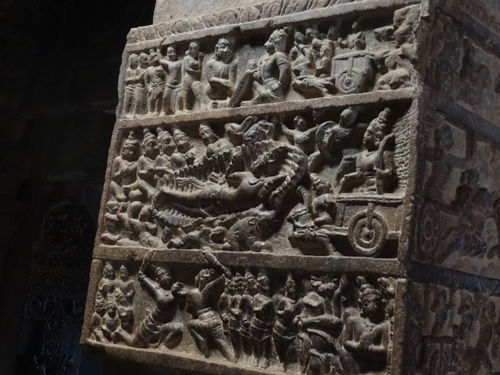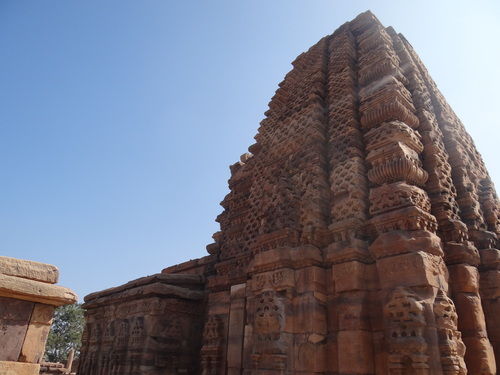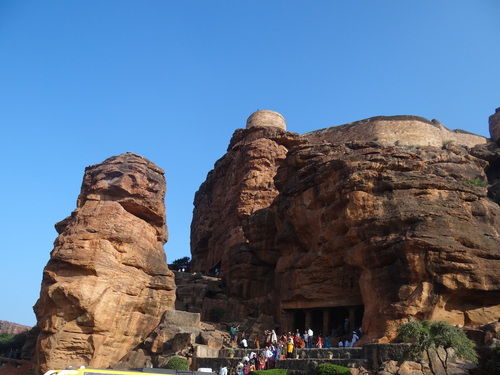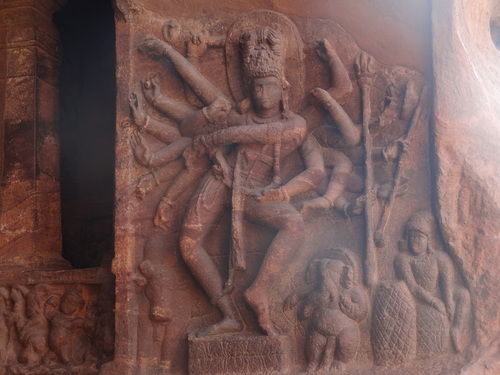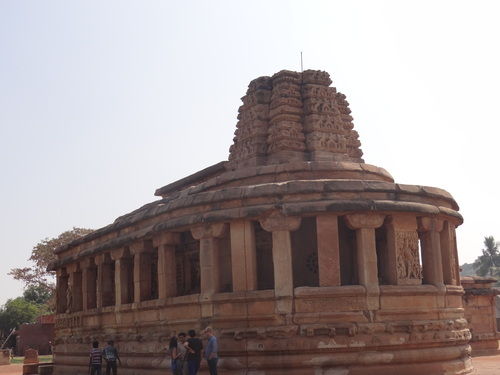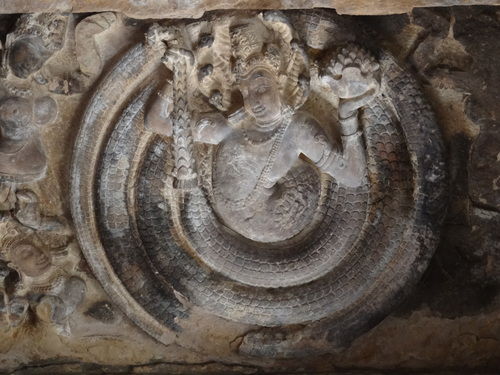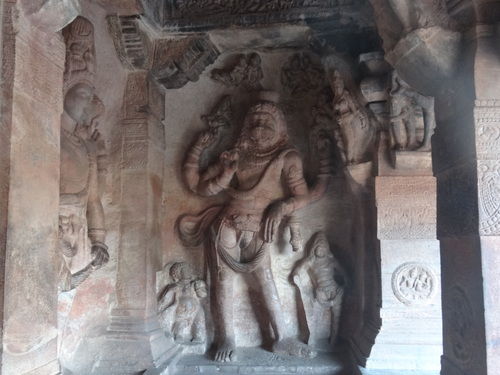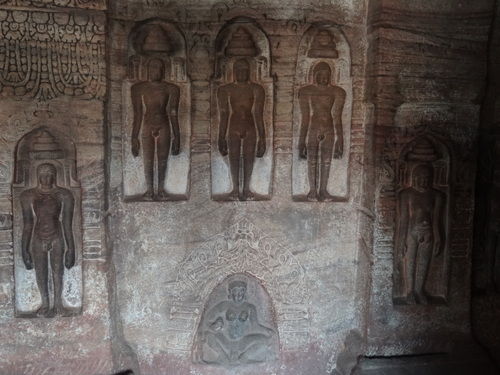 As already mentioned in my previous post, I'd be now covering Aihole, Pattadakal and Badami rock cut cave temples. All these places can be combined in a single day. You could also get to Kudalasangama on the way. This is where Krishna and Malaprabha rivers merge. Aikya mantap of Sri Basavanna is present here. This would be the first place to visit and then head to Aihole, Pattadakal and Badami respectively.
We had booked a cab for ourselves since the places are pretty far from one another. Having a cab becomes convenient. Regarding the food, you would not find many restaurants on the way. There is entry fee everywhere and it is not expensive at all. By the way, they do charge for cameras and handycams. Again not expensive for Indians [Charges are separate for Indians and foreigners]
Aihole is about 2 hours drive from Hospet. Aihole is also often called as the Cradle of Hindu temple architecture. You can find many inscriptions here which depicts the achievements of the great Chalukyan King, Pulakeshi II. Chalukya style of architecture originated in Aihole. Durga temple at Aihole-The entire structure is filled with carvings- On the pillars, on the rooftops, inside the sanctum. Rooftop carving - indicates snake God. Notice the smallest of smallest details depicted in the sculpture.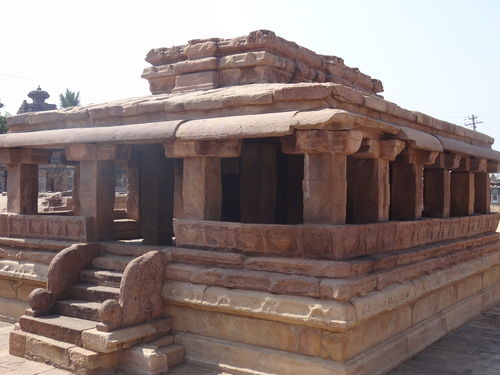 Welcome to Pattadakal ! Oh, it is such a beauty I tell you ! It also recognized as UNESCO World Heritage Site. It is said that Chalukyas practiced their art at Badami rock cut cave temples and then came to Pattadakal to build these beautiful structures. It was also the capital of Chalukyas. Pattadakal is just 10 kms from Aihole.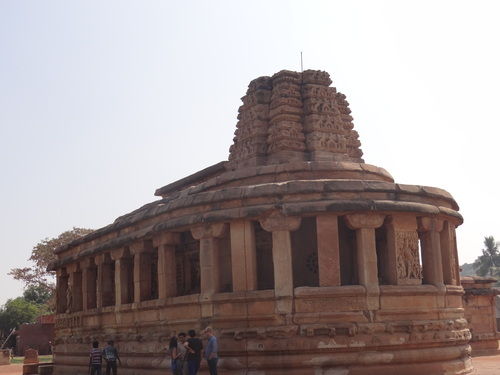 Badami is about 20-30 kms from Pattadakal. These are cave temples and are done out of huge monolithic rocks. There are 4 cave temples here. One for Lord Shiva, two for Vishnu and one dedicated to Jainism. It is just awe-inspiring. I know I've been telling this for like almost every other pic, but that is how you feel when you visit these places :)