Western India is warned for Floods and many roads were blocked due to landslides, and the situation was worse in Northern Karnataka with never ending rains, overflowing rivers flooding numerous villages and making hundreds of people homeless and hungry.
The stage was perfectly laid down for an unprecedented journey with a forecast of thunderstorms and possible road closures; our day has begun very early at 4 in the morning as we began our journey towards the second tallest waterfalls in India- Jog falls. Bangalore- Tumakuru- Sira- Bhadravati- Shimoga- Sagar- Jog falls was our plan A; however, with the forecast we laid down our plan B.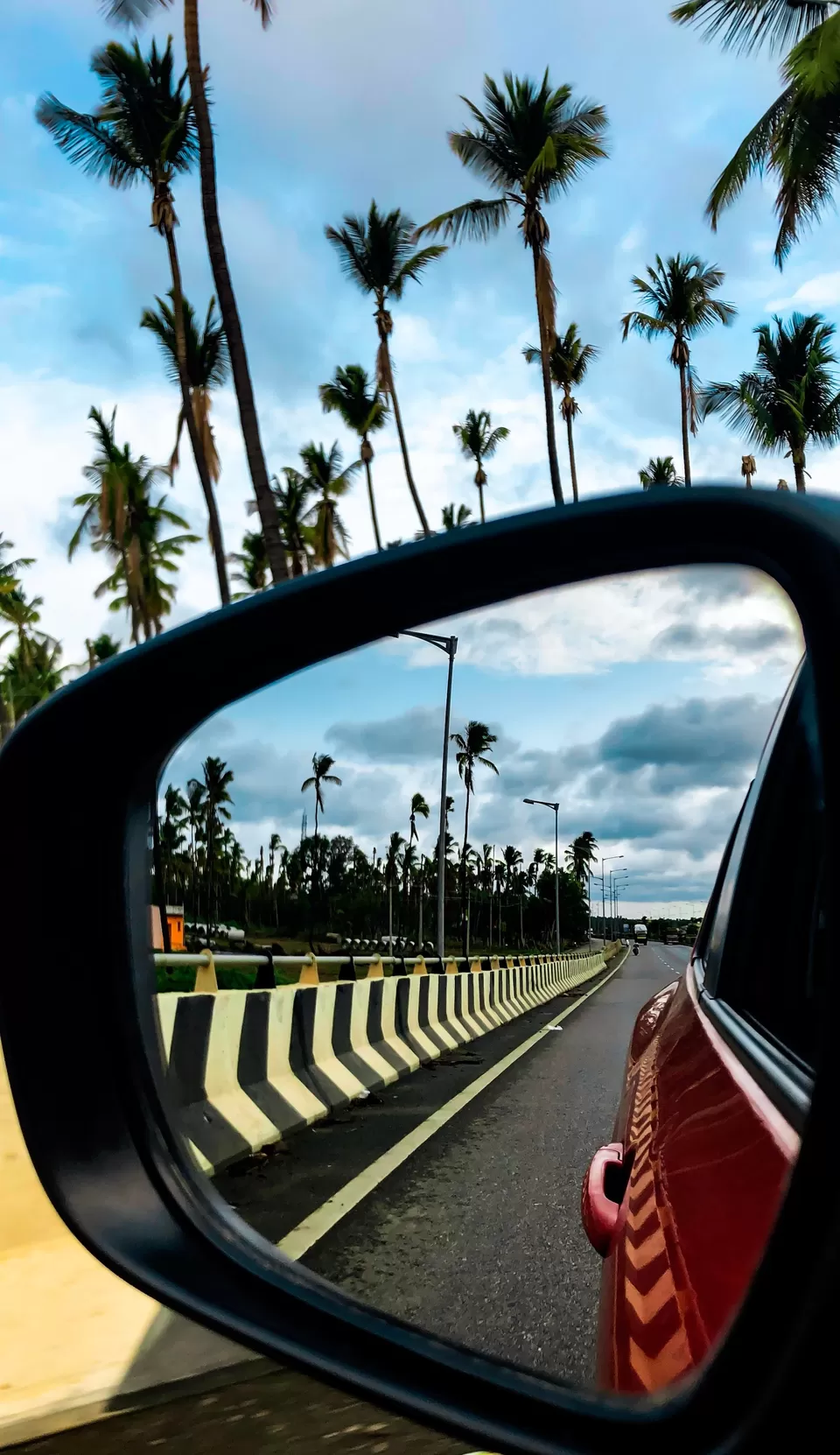 The road was perfect without any hiccup until we reached Shimoga, enter Shimoga and something unprecedented has happened; the roads were flooded, people were stranded, water has filled up their houses, huts were shattered and we can feel the chaos among the people and their survival.
We had to wait until we took a detour which was also flooded but with a reduced intensity as this was our only way to reach jog falls; we managed to go through this only to get stuck in traffic over a bridge which was being gushed through with a heavy load of water flooding the city.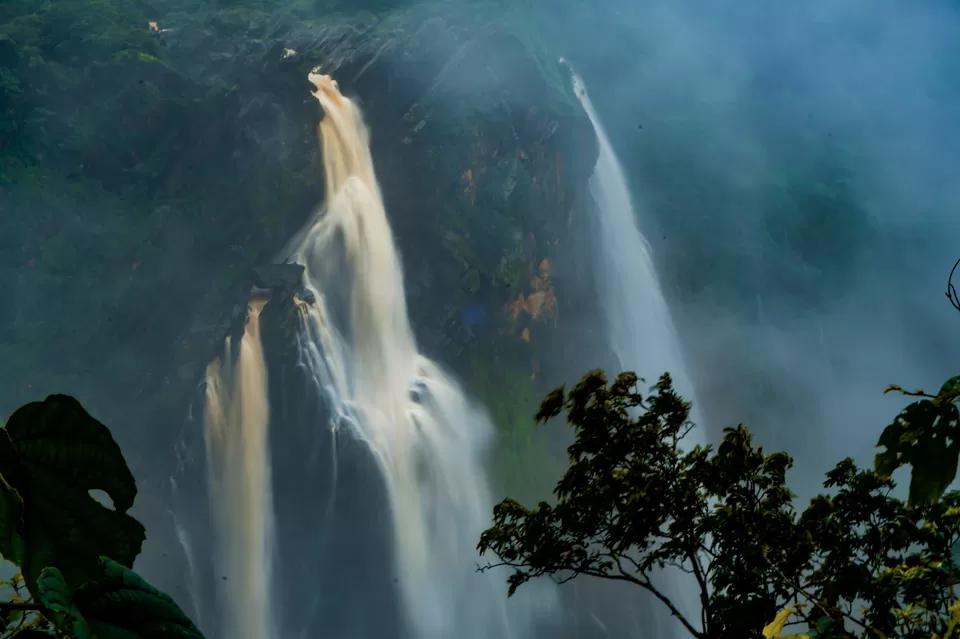 We crossed the shimoga city after a lot of hardships and were again hindered by a heavy downpour continuously through entire course until we reached jog falls through Sagar. The intensity was so high that we couldn't even see through the high speed cleaning wiper. Drive through, the end is near and beautiful; revv it! revv it harder was the phrase running through my head right through from Shimoga to Jog falls.
And finally we were there, we have reached in one piece; driven through highways, villages, flooded roads, blocked bridges, wetlands, curvy ghats and moreover, we were ushered through the entire course with thundering rain and these hardships only made us to embrace the beautiful waterfalls even more and enjoy every bit of it.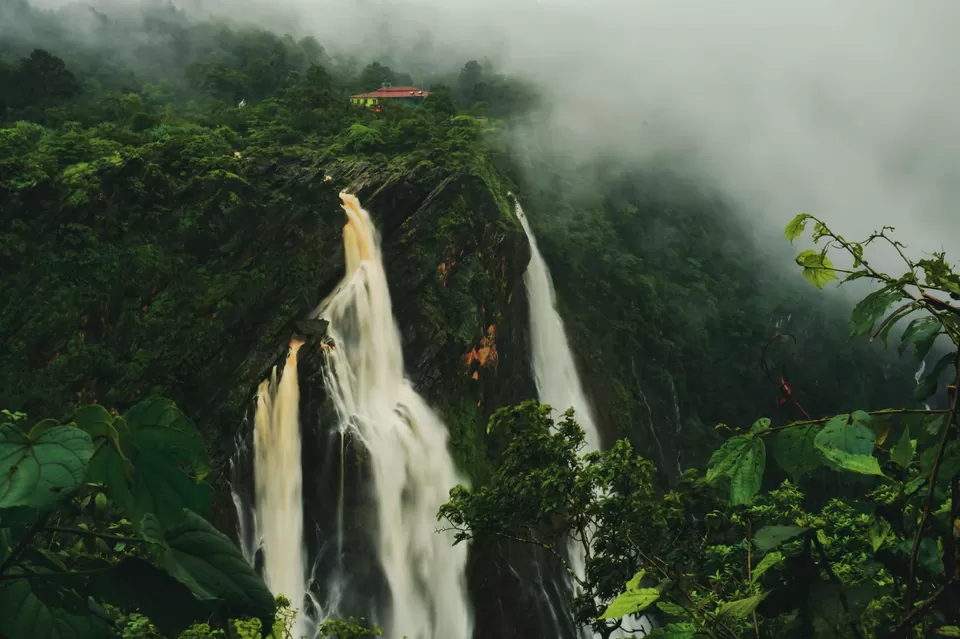 We were there witnessing the clouds making way for falls and coming back all over again and also we were running to take shelter from the pelting rain. After staying there for couple of hours we began our journey back to Bangalore.
With the road blockage in Shimoga, we had to take a detour and laid down a route from Siddapur to Ranebennur only to realize a blockage ahead of us after driving through for 70 km in 2 hours. We had take another detour through Chandragutti to Soraba and then to Ranebennur. Ufff, that was a tough time and road. we faced a hard stream of water running through the roads near the chandragutti but we managed to drive through it without sliding off the road.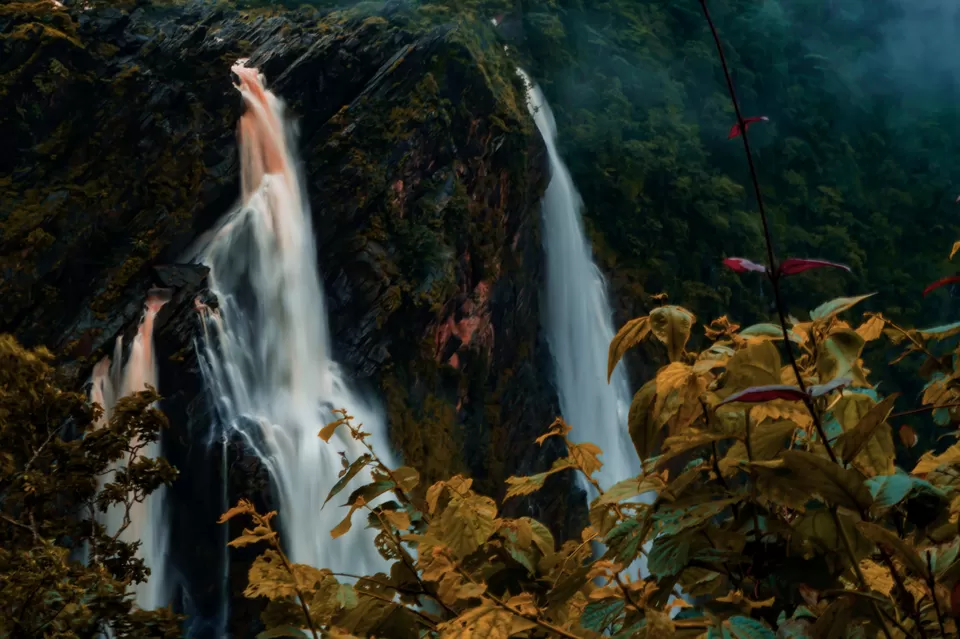 Cheers to the tight grip of the tyres and my experienced driving pal, we drove through the ghats and flooding villages to reach the highway. So here is the route we took to reach the highway (Davanagere) from Jog falls; Jog falls- Siddapur- Chandragutti- Soraba- Ranebennur- Davanagere; and it was a direct national highway NH-48 from there to reach Bangalore.
We thought to have crossed the tough roads and can reach Bangalore in no time, I now have something else to share; the rain got harder, the night got darker and the roads got diverted due to ongoing reparation works. Uff, that was some tough time riding through from Davanagere to Chitradurga, and I guess that's what is an adventure.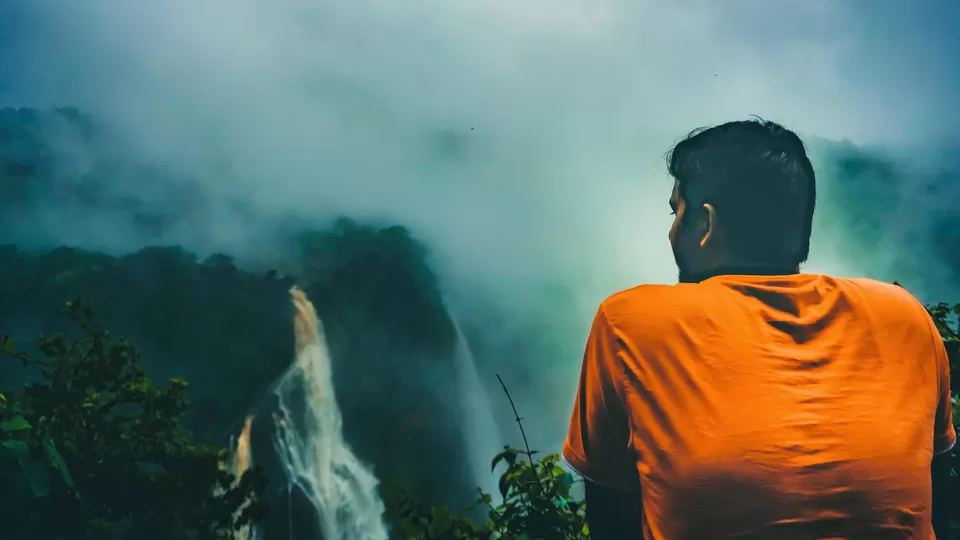 After a continuous drive for about 4 and half hours from Chitradurga we reached Bangalore and felt that satisfaction of a true adventure beating all the odds against us. We were truly thankful for most of our friends who showed their care by giving us some valuable suggestions.
Do read my other travel experiences down below in the same blog, happy reading and traveling until next time.
P.S: If you have liked the above pictures, I would like to let you know that it was an extreme test for me to get these photographs and this experience has taught me some key aspects of composition.