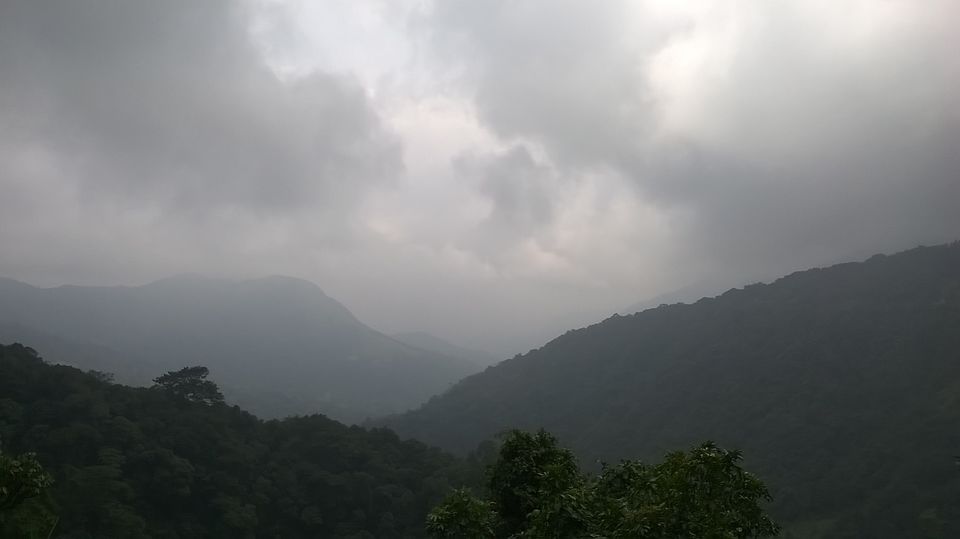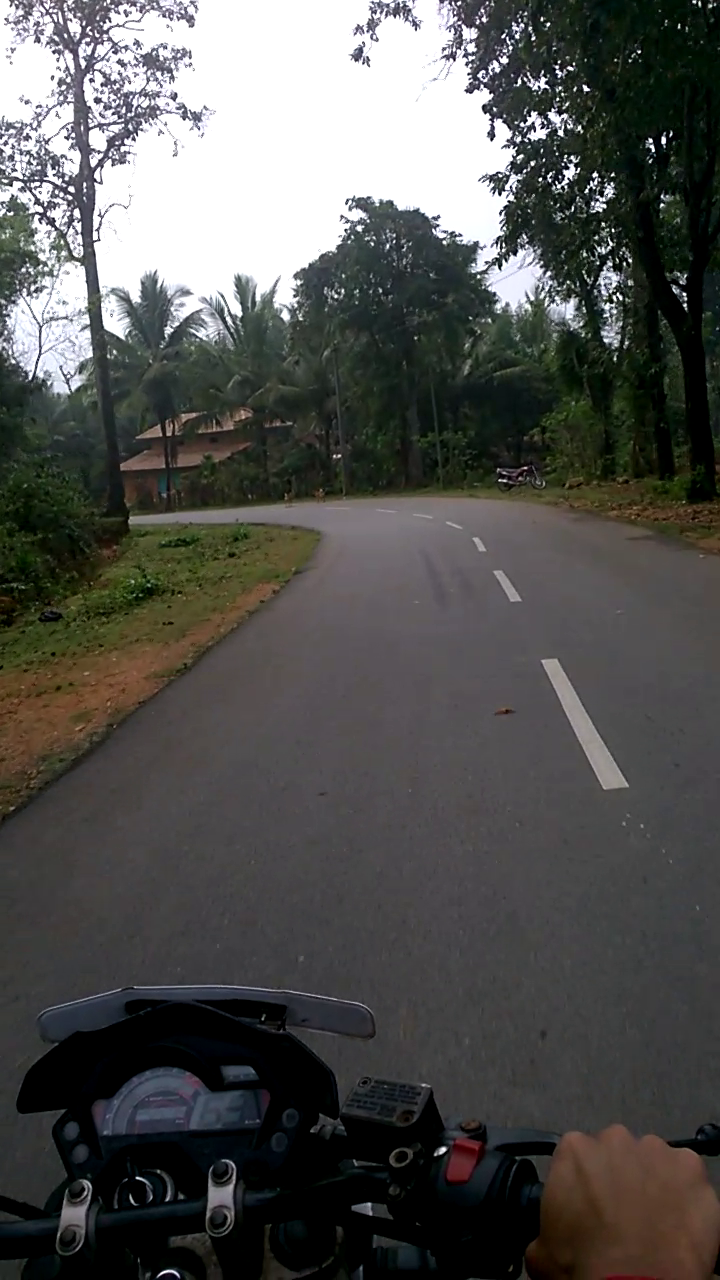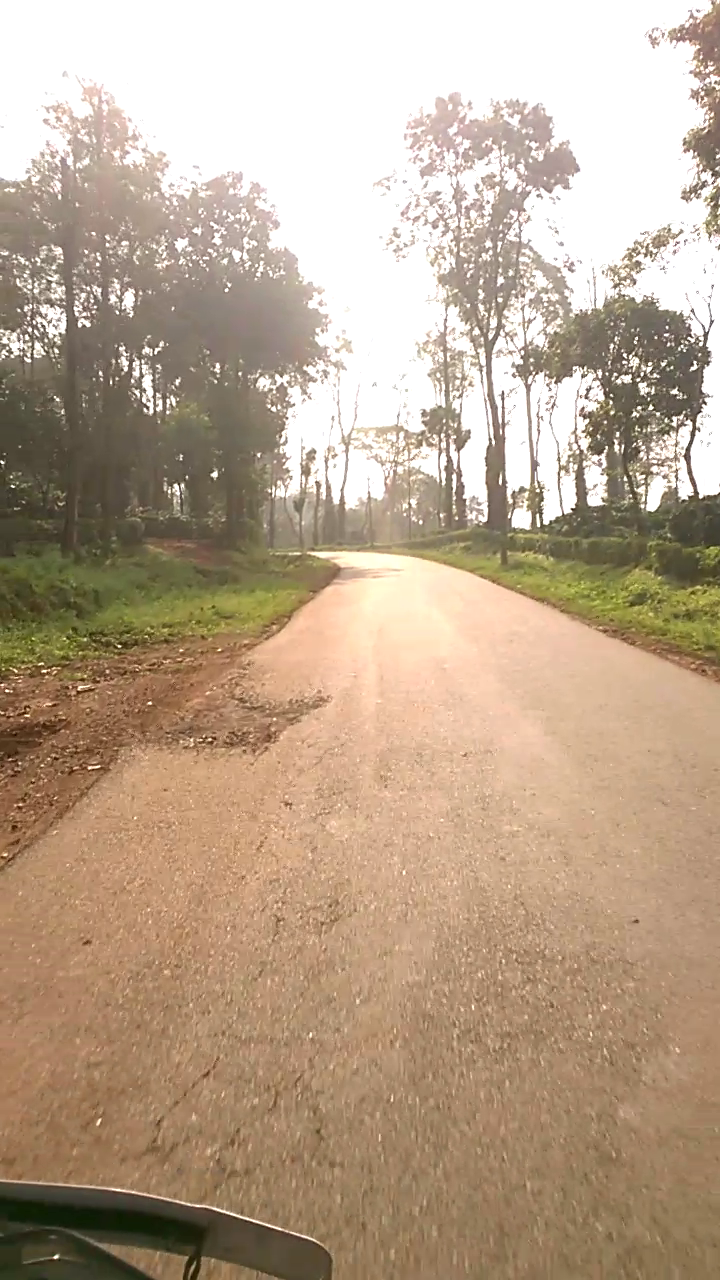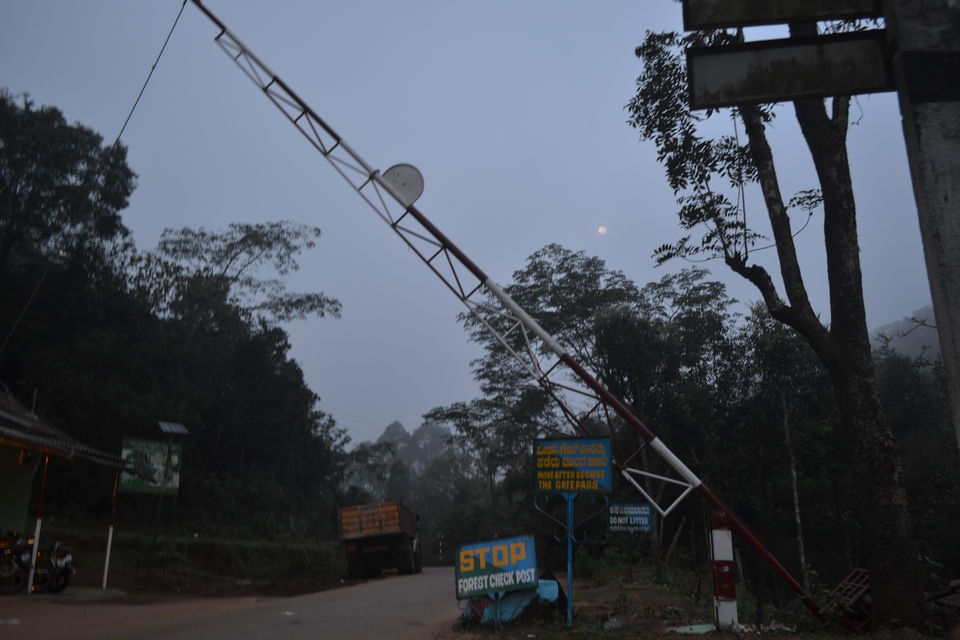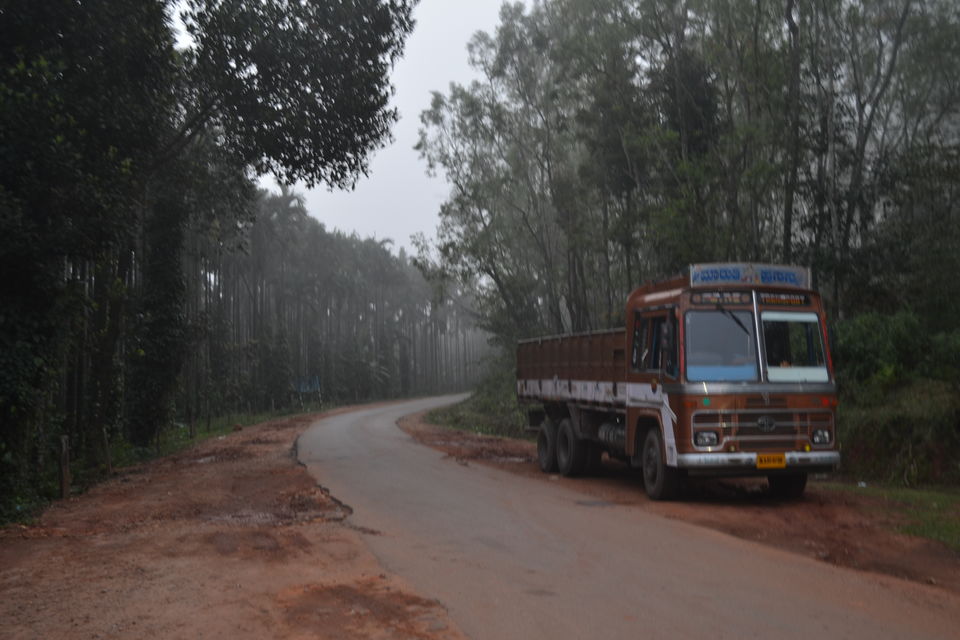 I strongly recommend everyone to go to chikmanglur via bike.. its the best way you can connect to nature..breathe in fresh mountain air.. and every turn you take you will continue to be amazed by the lush green valleys..
Since we started at night , we decided to go to Sringeri and Bhadra Dam before going to chikmanglur.
Mangalore-Sringeri
1 am: We started  from mangalore,  for Sringeri via NH-13 with very few trucks passing by, there was implosive silence  as the full moon continued lighting our way...  The major problem we faced was the road condition as it was badly eroded due to rainfall and  since we were travelling at night not a single any food shop or dhabba was open.After travelling for 2hrs we found a small coffee shop near the Someswara Checkpost. If you are lucky , the sky will be clear and full of stars.. So dont forget to look up !!
 4 am: There will no signal in your phone when you enter in Someswara Widlife Santuary, as even though we had the most memorable time  when we got lost in there  but its better to keep a road map in hand. We were lucky to find a car and started following it until we reached Sringeri check-post. Don't miss out the small tea shop beside the check-post, its probably the best thing you can ask in a chilly morning. If you are travelling in the morning or afternoon, u will pass by Kudremukh.
6.30 am: Finally We reached Sringeri. Sringeri is a well-known pilgrim centre and Hindu religious centre situated on the banks of the River Tunga. The Dakshinamnaya Sringeri Sharada peetam here, was founded by Jagadgiri Sri Adi Shankaracharya, the promoter of the Advaita philosophy. In the Vidya Shankara Temple here, there are 12 Zodiac pillars, which are so constructed that the rays of the sun fall on the pillar corresponding to the month. you can have breakfast in and around the temple, there are many shops serving delicious South Indian food! 
Sringeri-Bhadra Dam
7.30 am : We started for Bhadra Resevoir and Dam. we reached around 9.30. Be patient and keep your eyes open, you are most likely to see some exotic birds! (Ok.. you might be needing your luck too! )
In half an hour we started for Chikmanglur, and reached at 10.30am. Its a small hill station with Coffee plantations all around,
Bhadra Dam - Chikmanglur
Dont forget to see The Bababudan Range
Originally called Chandra drona parvatha, Baba Budan Giri Range is one of the highest mountain peaks between the Himalayas and the Nilgiris. Peaks in the Baba Budan Giri Range include Mullayanagiri (1930 meters) and Baba Budan Giri (1895 meters). The peak, Baba Budan Giri is named after the Muslim saint Baba Budan. It is believed that the saint Baba Budan brought back seven seeds of coffee from his pilgrimage to Yemen and planted the seeds around his shrine, which soon spread to other regions.
Mullayanagiri, the highest peak in Karnataka is 12 Kms away from Chikmagalur.
we had lunch at Maharaja, The special Maharaja Biriyani is worth giving a shot.
Chikmanglur-Mangalore
12.30 pm: The road from Chikmanglur to Magalore is filled with coffee estates, lush green hills and waterfalls.  Dont just keep driving, Stop for sometime , sit down , breathe in the crisp air and imagine our insignificance in front of the mountains as they silently stare back at you.   
On your way,you will be crossing Dharmasthala, a small pilgrim center. 
It takes around 4 hours to reach Mangalore with few stops on the way as you just wont get enough of it!