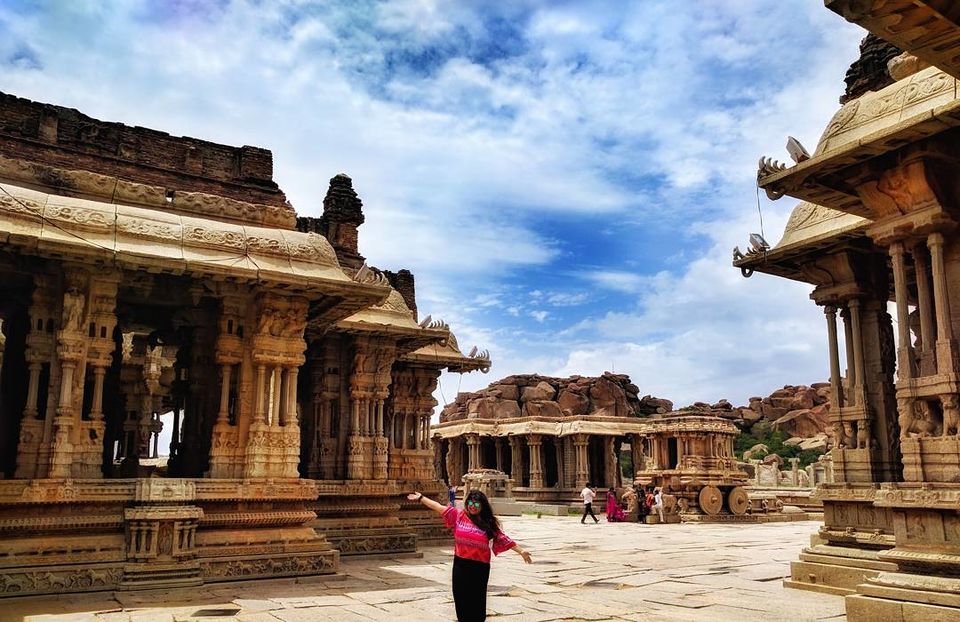 Hampi if described in one line —it has to be..... the Historical, Aesthetic & Miraculous Place of India!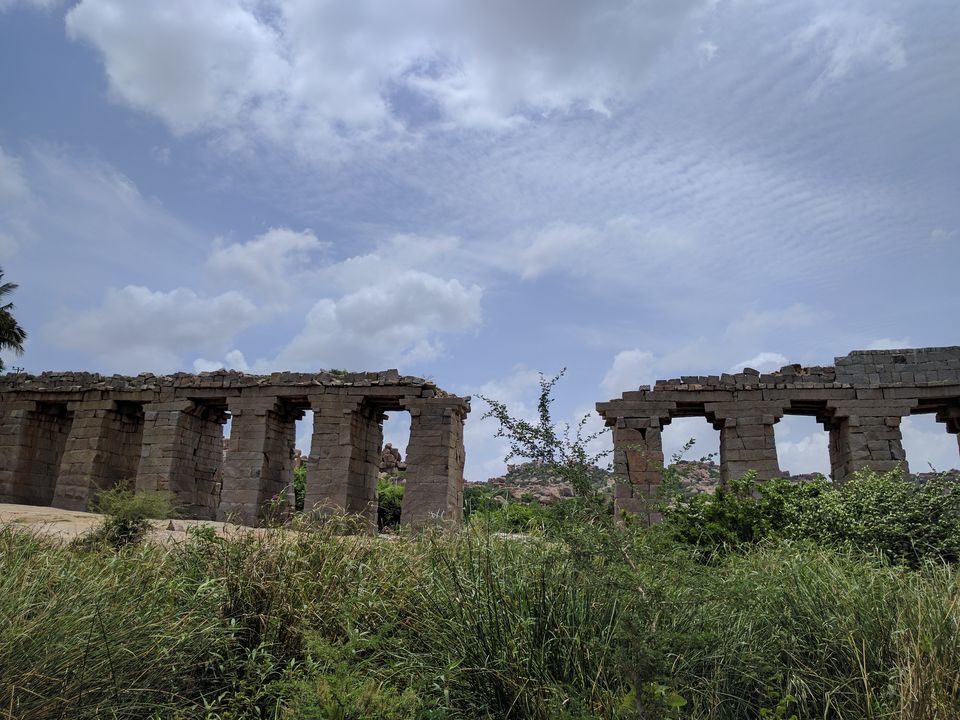 Hampi was on my list for ages and finally I was able to explore this hidden gem of Karnataka which is also recognised as UNESCO World Heritage Site. The beautiful Tungbhadra river divides Hampi into 2 parts, one side is the city side and the other one is across the river (the hippie side). And for commuting from one side to another, you can either cross the river on foot or take a Dongi (coracle ride).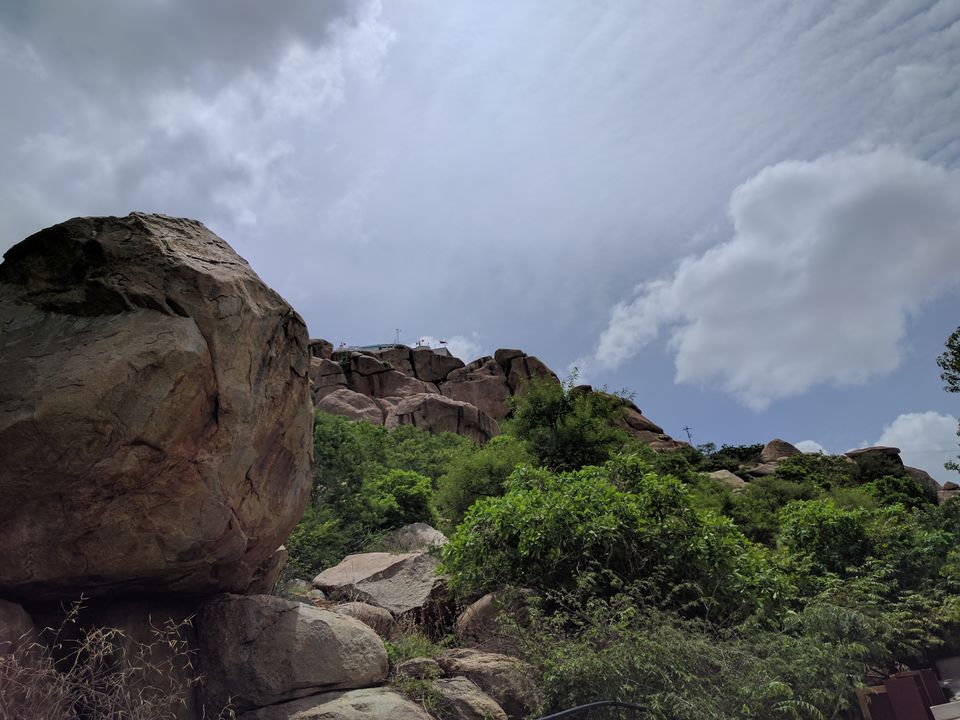 Hampi is a paradise for all those who are interested in history. It's like an addiction, you take one step and then you follow for more. Entire Hampi comprises of temple ruins and you cannot imagine how beautiful they are. One can spend hours and hours gazing at them and further reading about them. We had 2 days to explore Hampi, hence we utilized it in the best possible way.
Now here are the things we experienced in Hampi:-
Temple saga: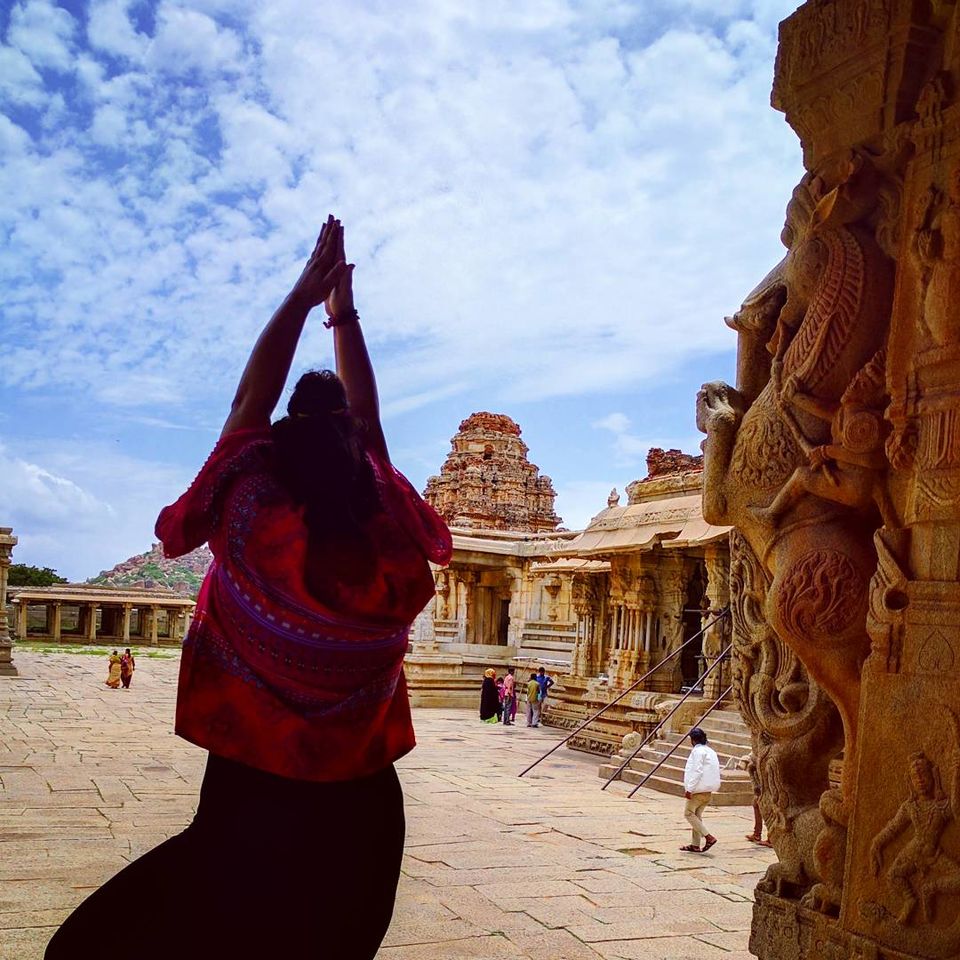 Vittala Temple
This temple has different halls or you may call them mandapas which has pillars carved with beautiful stories on them. The golden chariot at the entrance is the main attraction of the temple. This entire complex was built in 16th century and it's still preserved in a great state.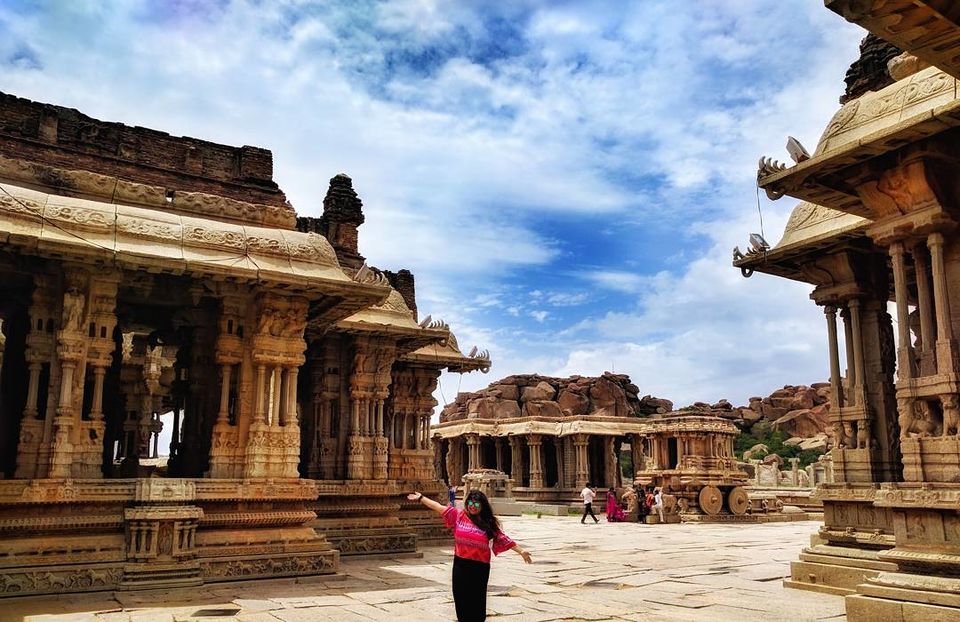 The wheels of the chariot were functioning well, however government had to cement them as they were getting damaged due to tourism. Inside this chariot, there is a statue of Lord Vishnu which can be seen from the main hall as well. I got all these facts from our Guide Vishnu who helped us in exploring the temple in the best way. He also helped us with a demo to play music on musical pillars and clicked some of the best pictures. These guides do not charge a bomb (only Rs 100-150), so I would suggest you must must take a guide here.
Virupaksha Temple
This is the most sacred and popular temple of Hampi. Dedicated to lord Shiva, this temple is still dynamic (as it didn't end with the destruction of the city in 15th century) and people from all over the country come here to worship.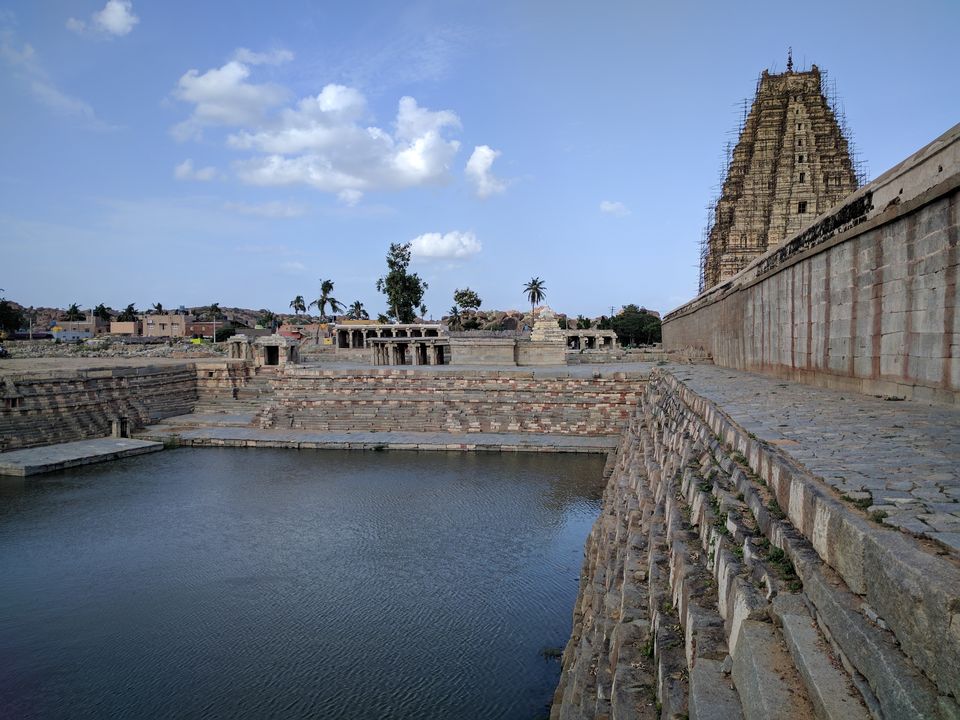 Inside the temple there are many small temples which are predominantly dedicated to Shiva & Pampa.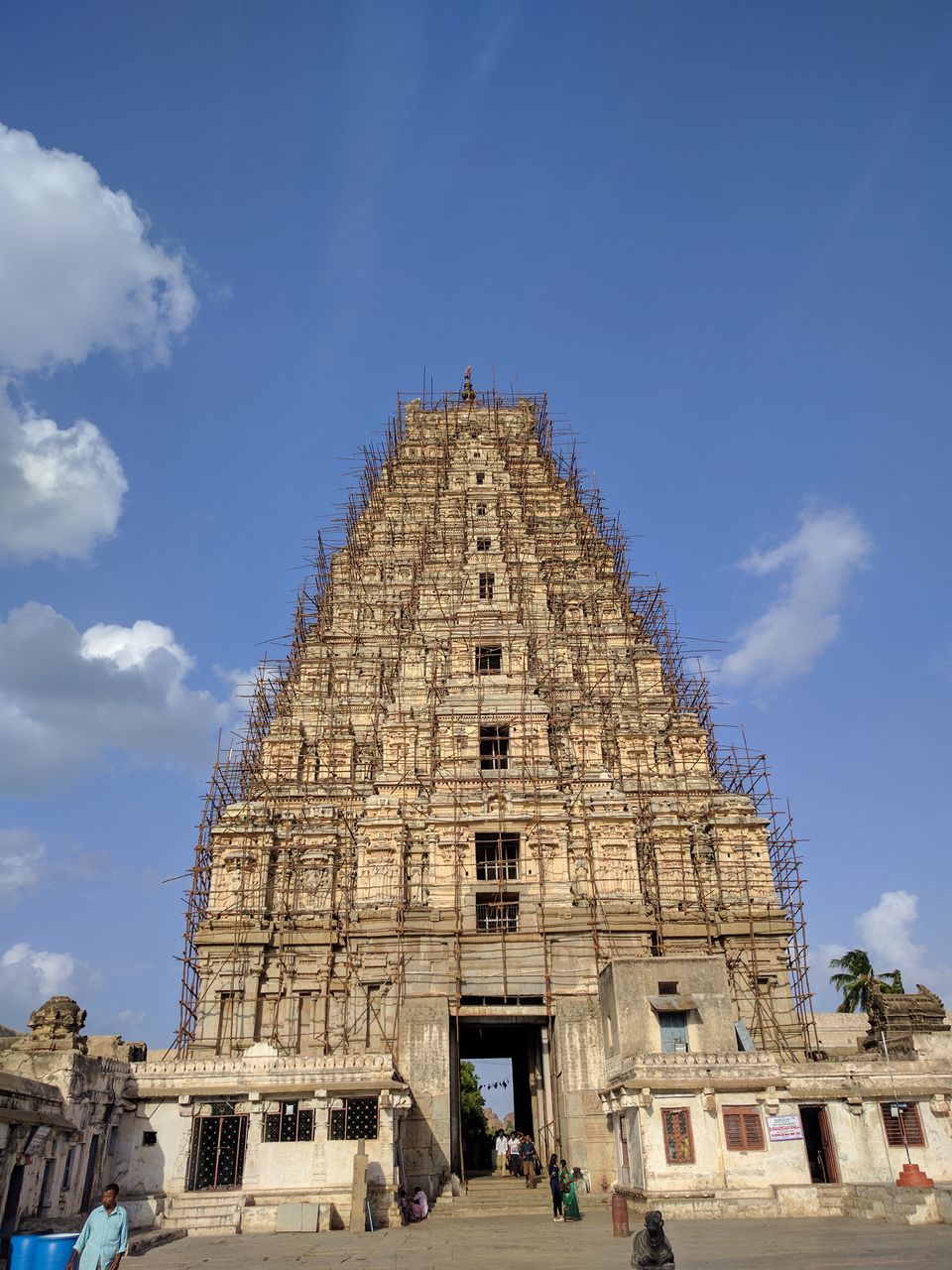 Another highlight of the temple is Lakshmi, the temple elephant. You can take her blessings by offering her Rs. 10 note. She will take the money from her trunk and hand it over to her mahaout. And then she will gently bless you with her trunk!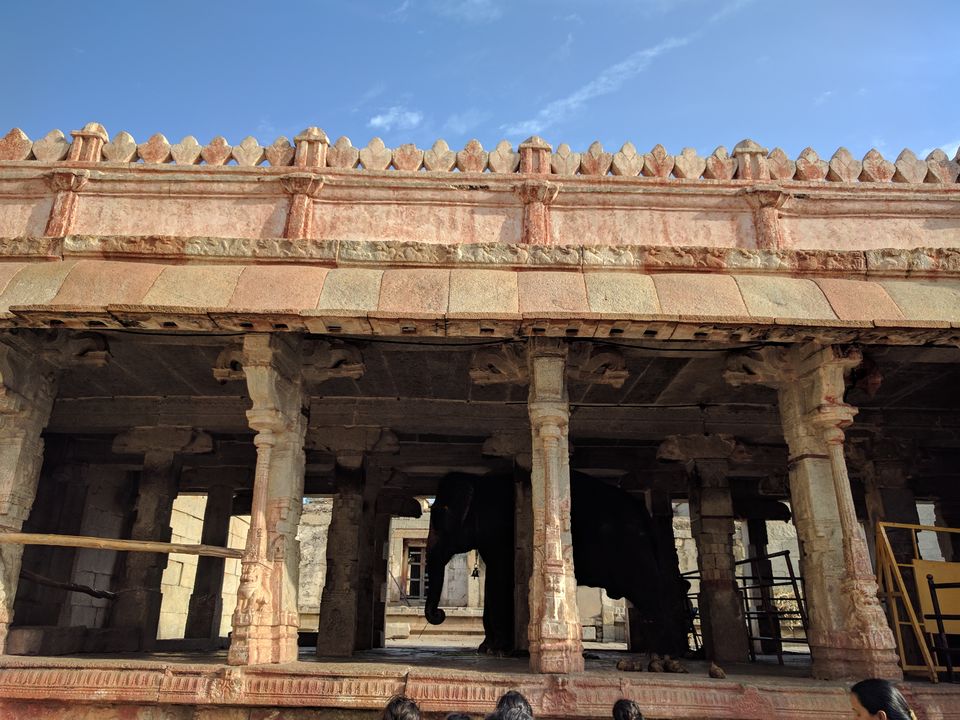 Dongi Ride
Coracle ride or well known as 'Dongi' ride is a must thing to do when in Hampi. You can take Dongi to commute from one part of the town to another. You will get a 360 view of the city sitting in the Dongi.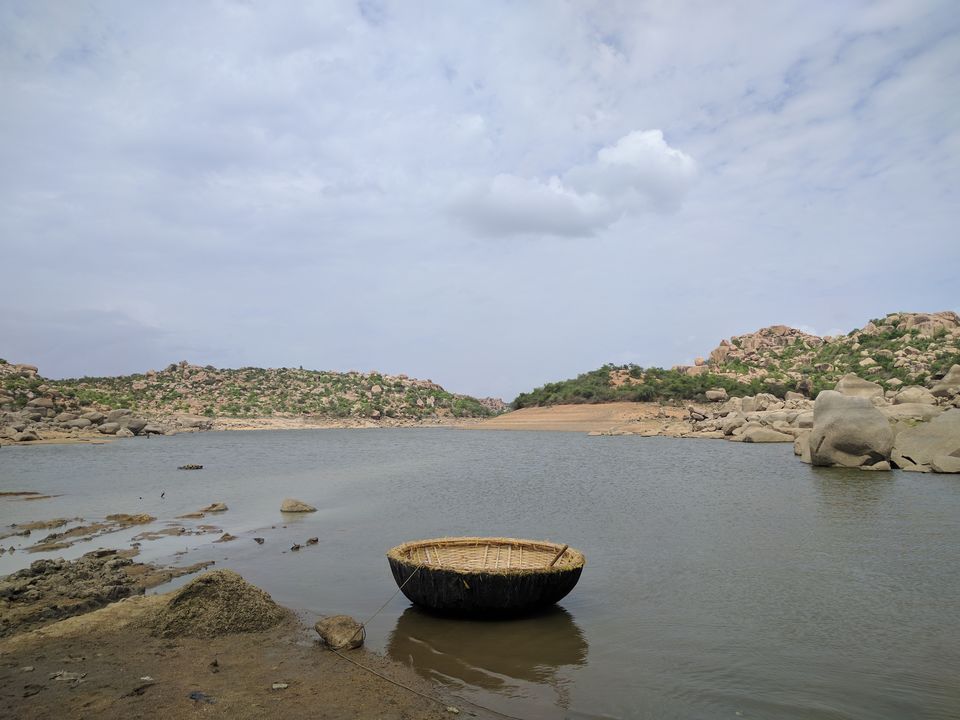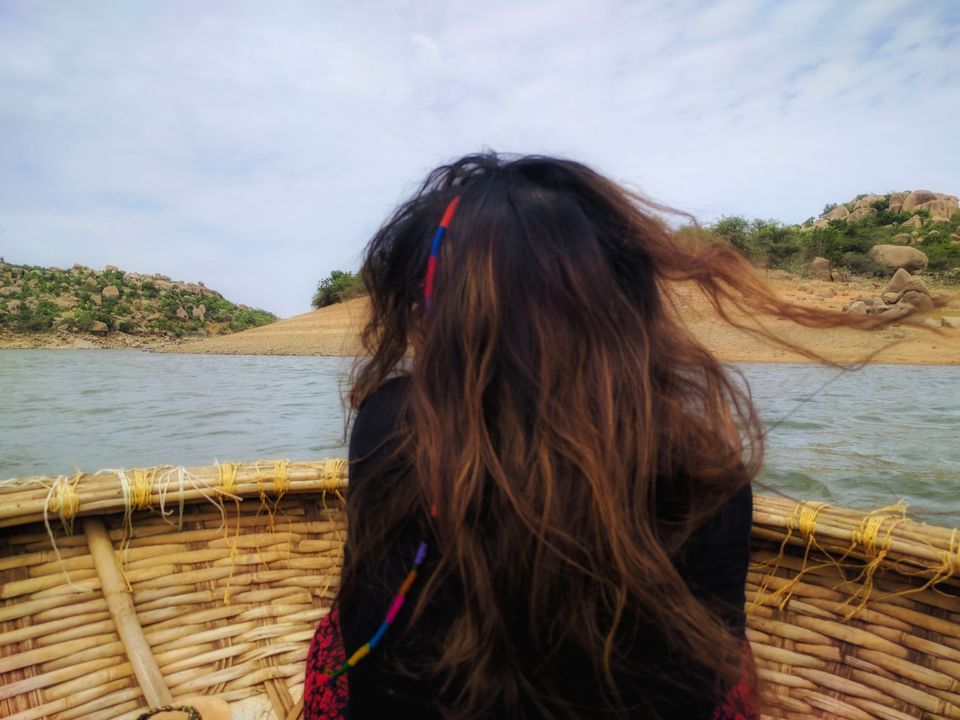 Sunset at Hanuman Temple
My friend went there the first day and as I was not in the mood to climb 500+ stairs, so I chose to sat at the entrance. When she came back, she could not stop talking about the view she got on the top of Anjani Parvat. The next day when one of my other friend joined the trip, they both made sure that we shall not miss the sunset. So here's what we saw: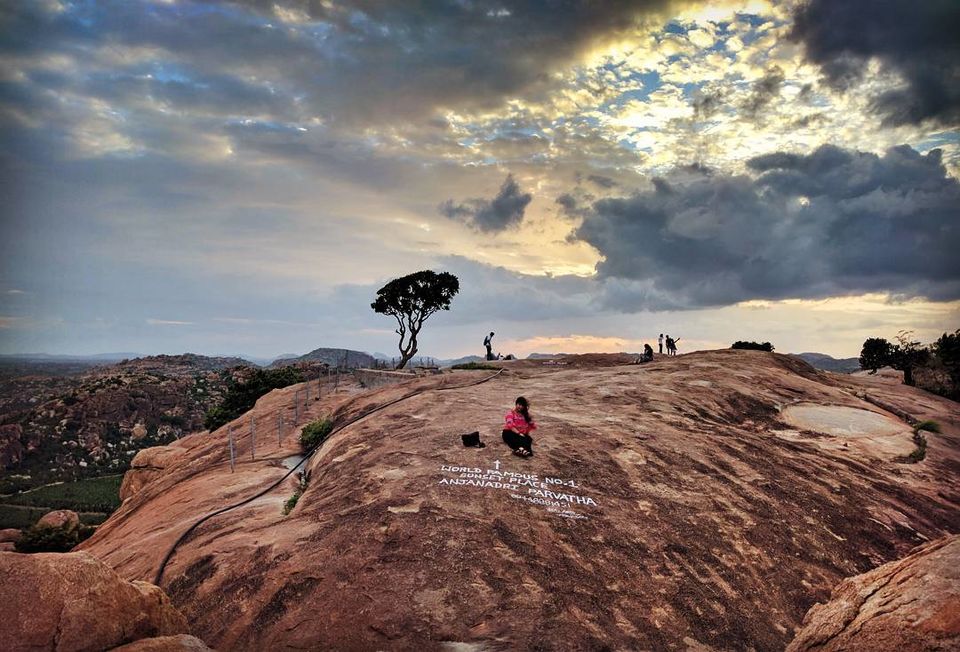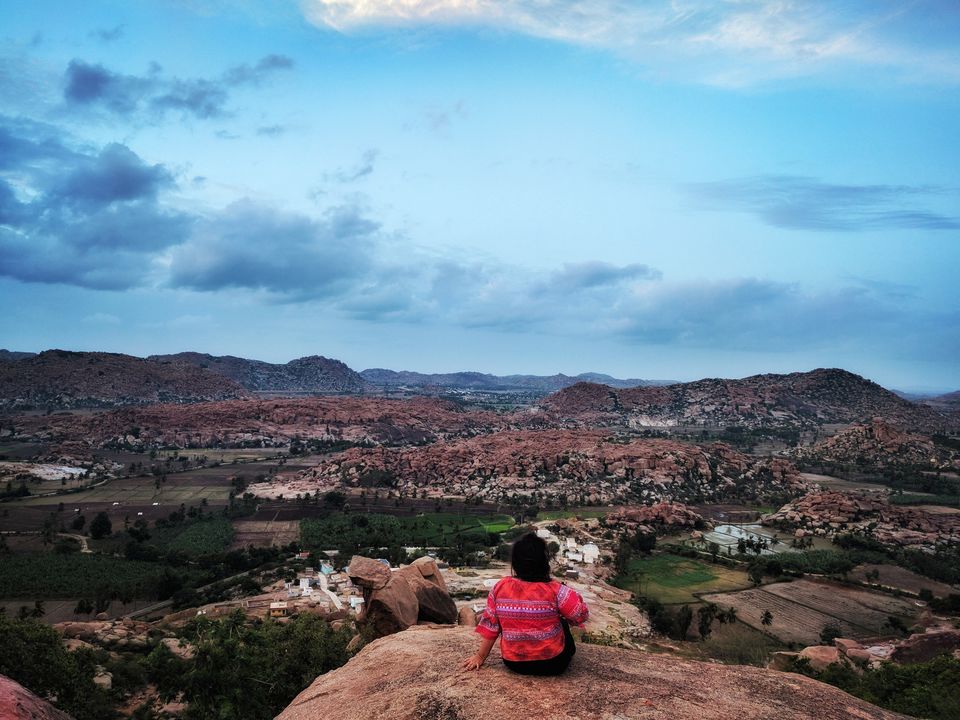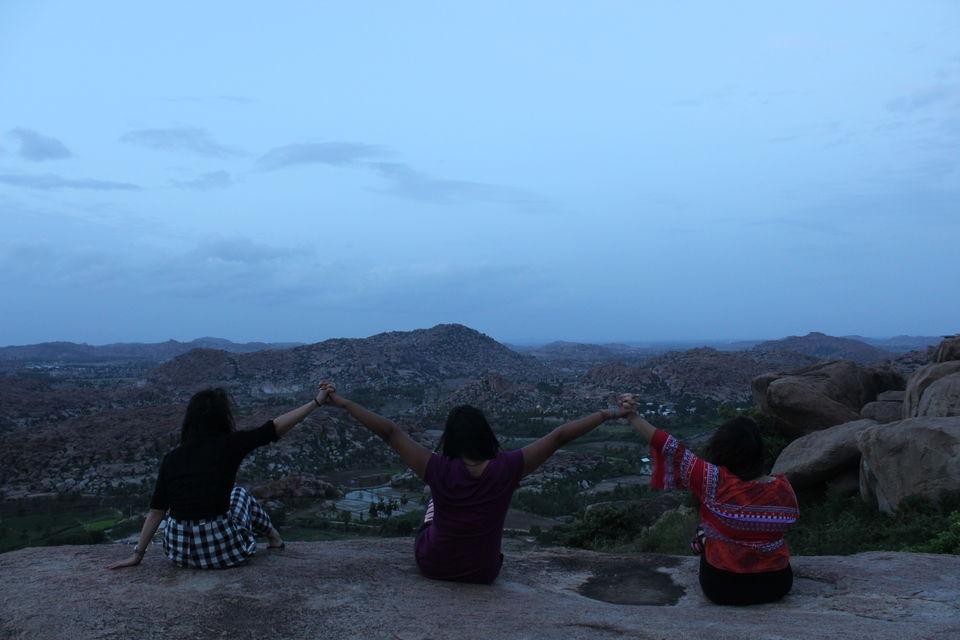 Royal Enclosure
Its like an open air museum, go on the top and feel the air.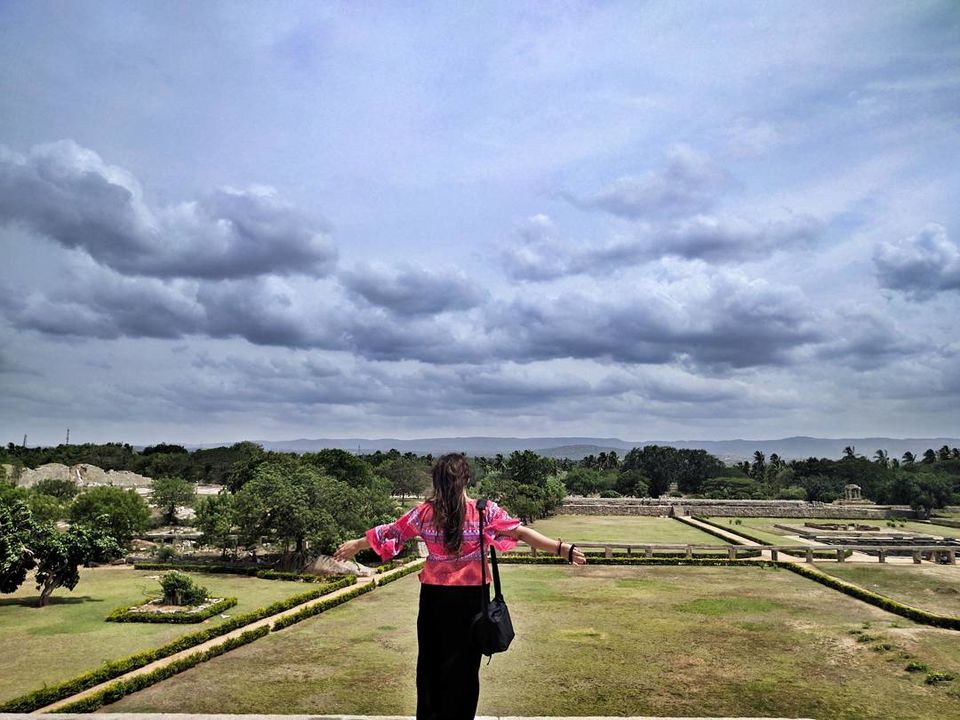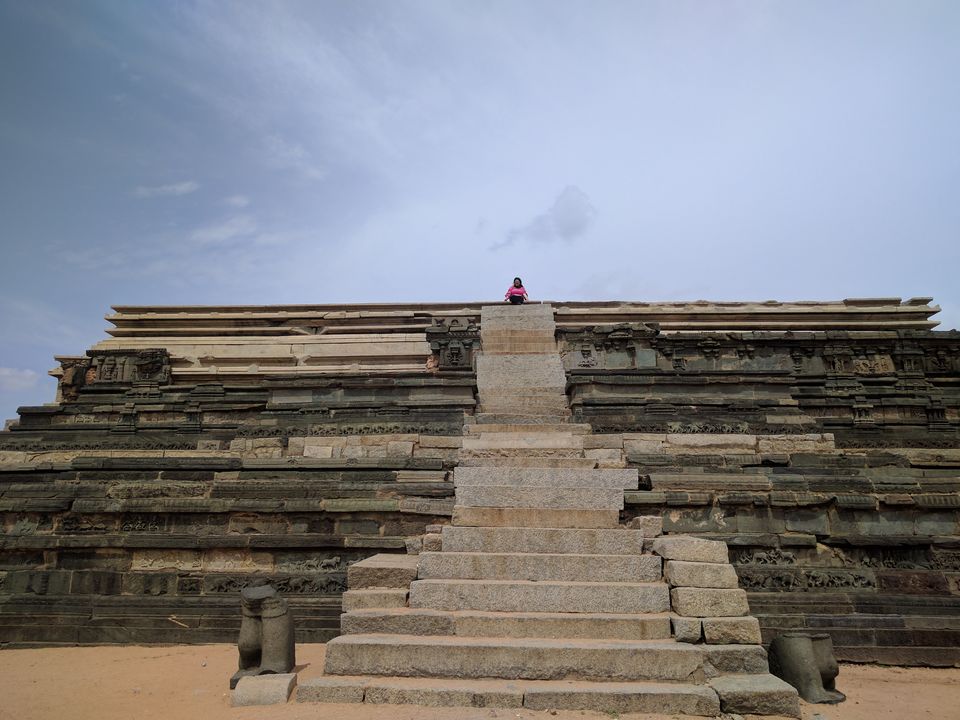 Lotus Mahal & the Elephant Stables
Lotus mahal is one of the few building in Hampi which was not destroyed during the mughal attack on the city.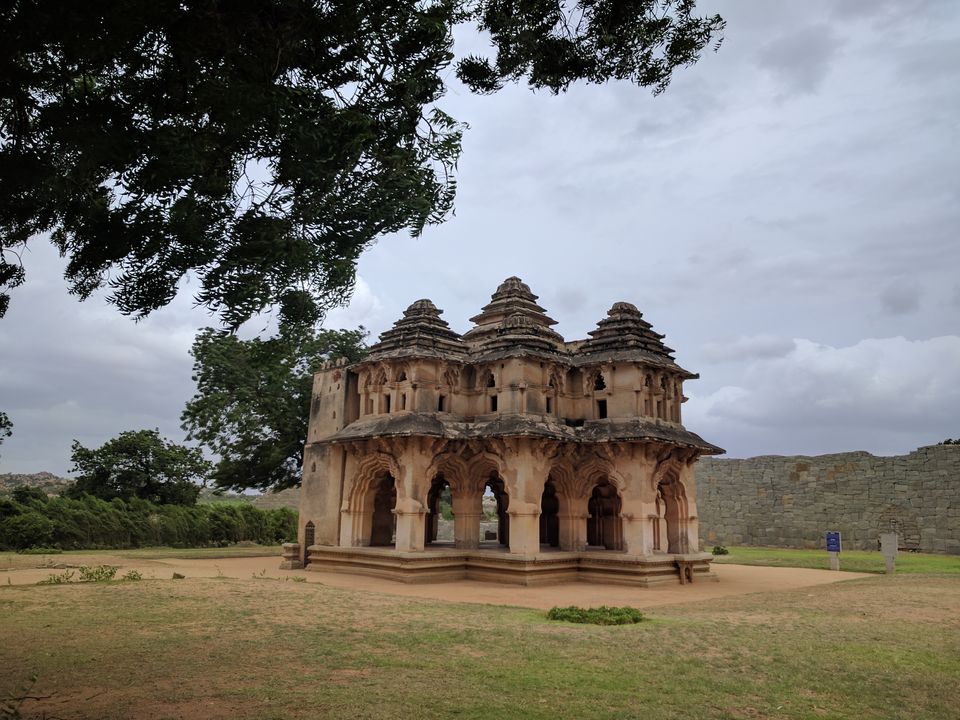 Elephant stables is one of the prominent building in Hampi which is still standing tall with its finest Indo-Islamic architecture and 11 domed chambers.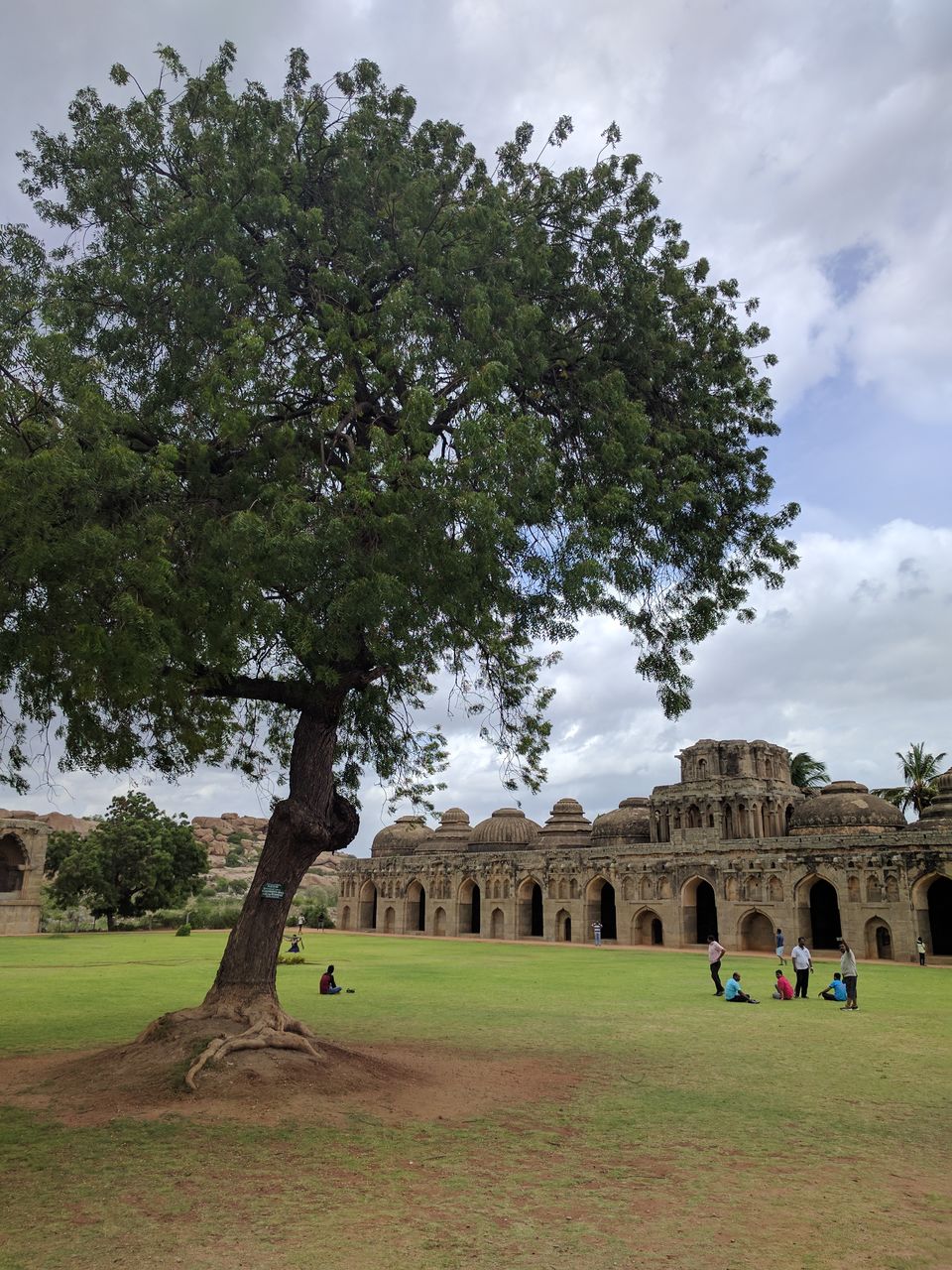 Where to Eat in Hampi??
Laughing Buddha:
Perfect place to get that Israeli breakfast with an amazing view. Cafe has some beautiful graffiti on the walls all around. You like pets? ? then you can also enjoy the love of some cuties at the backyard. By the way they also play nice trance.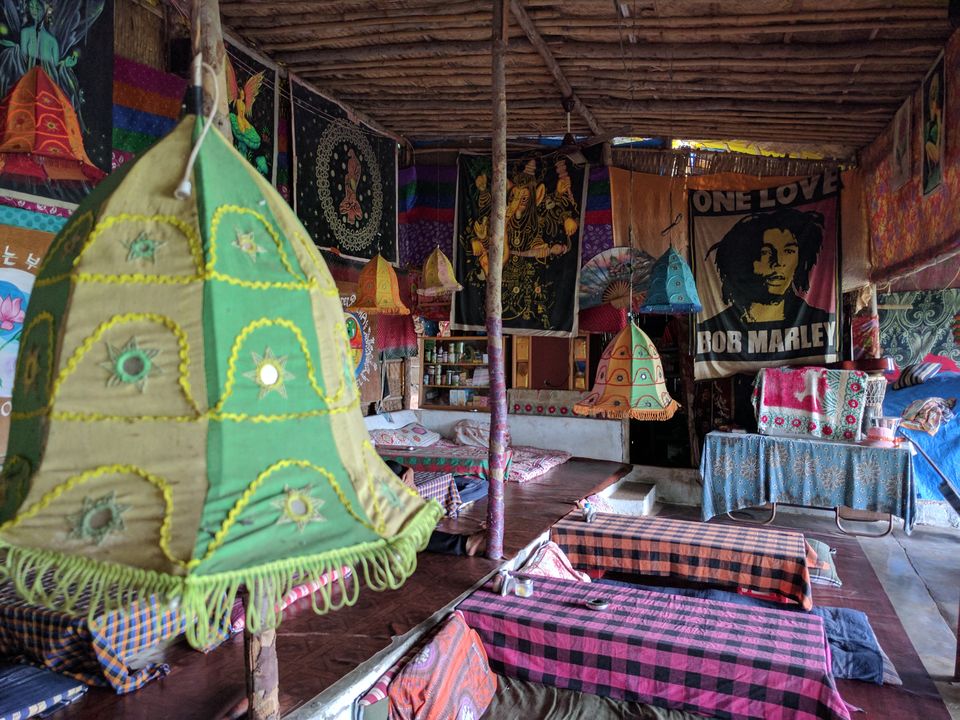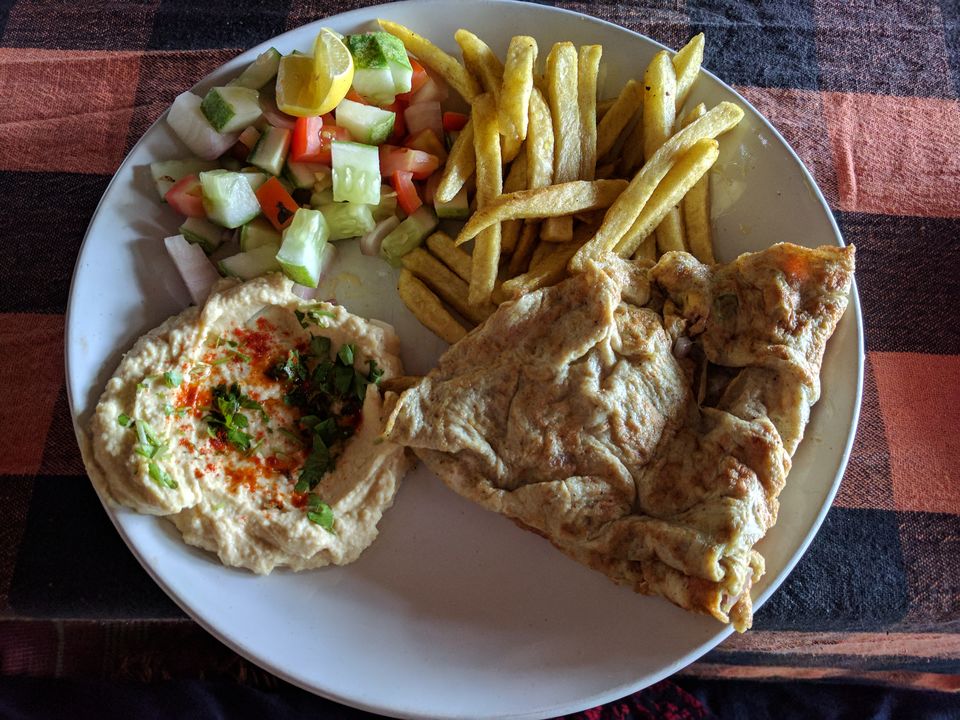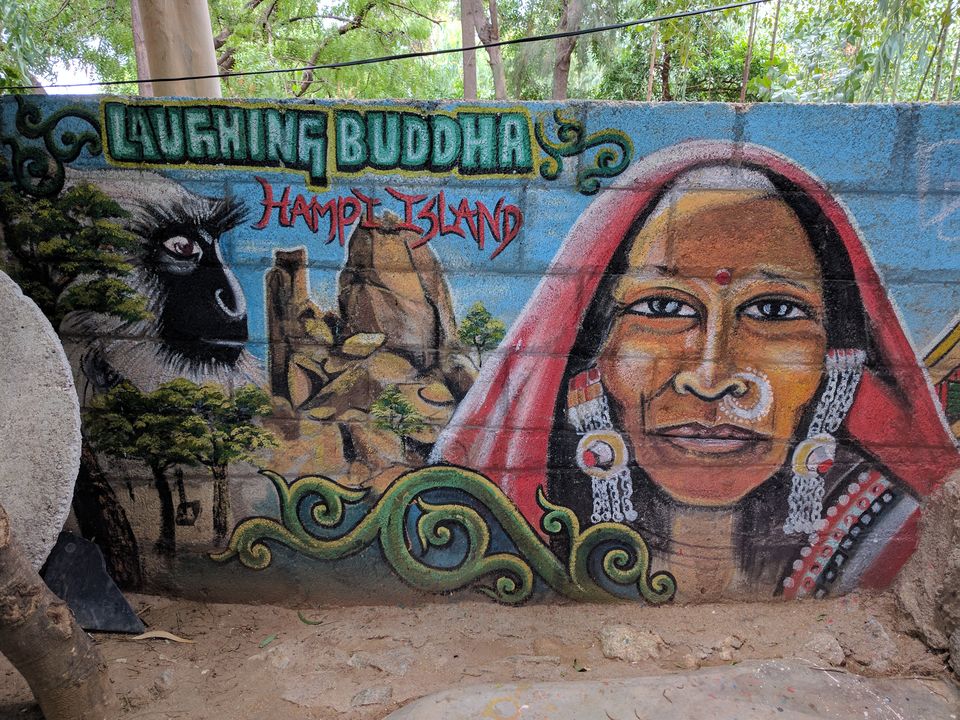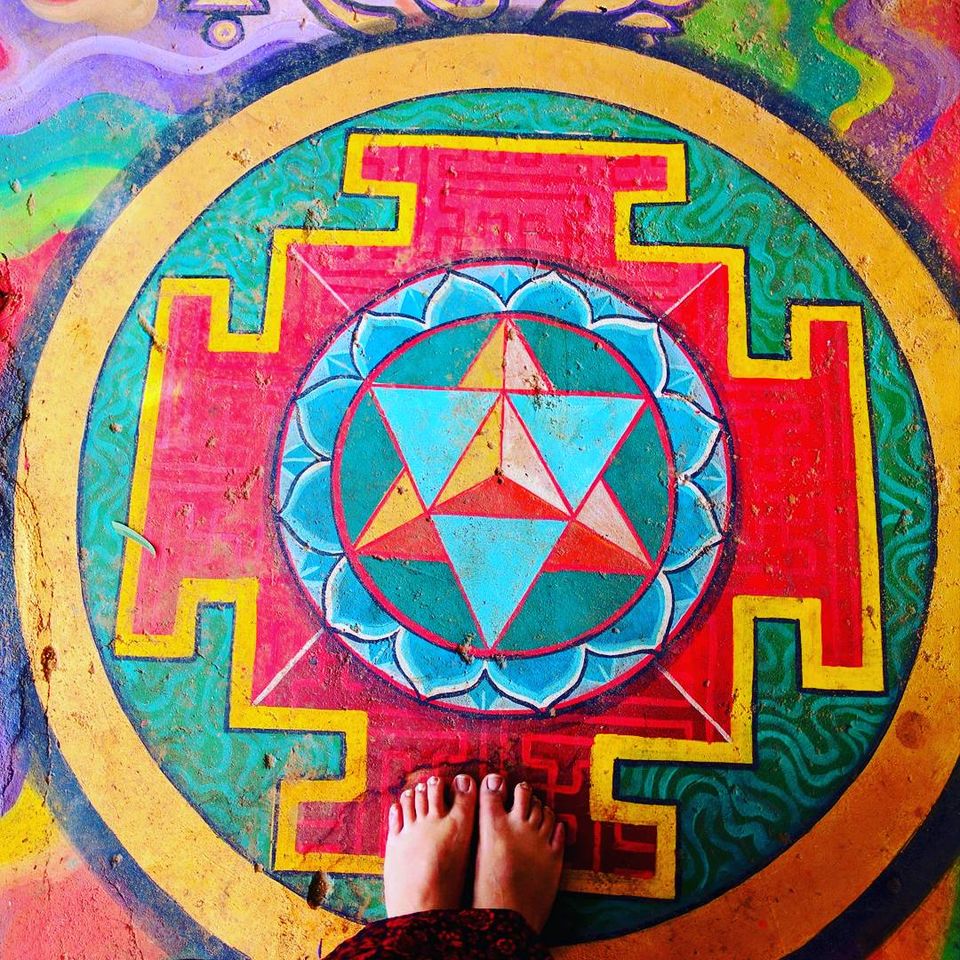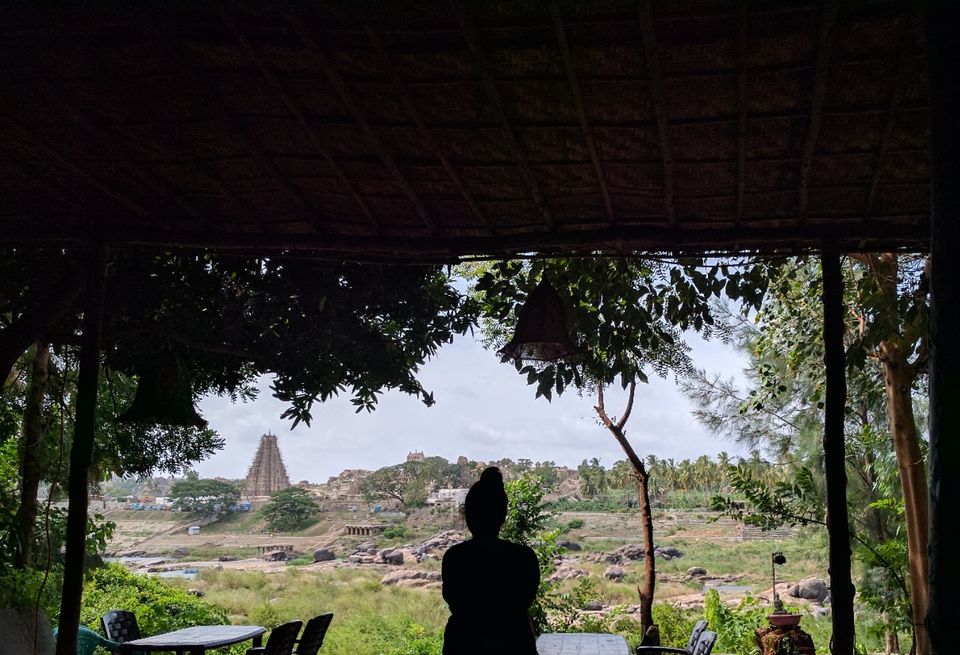 Mango Tree
Perfect place for dinner when they switch on those beautiful lights. Delicious food, great ambiance and nice music. They have got all of it.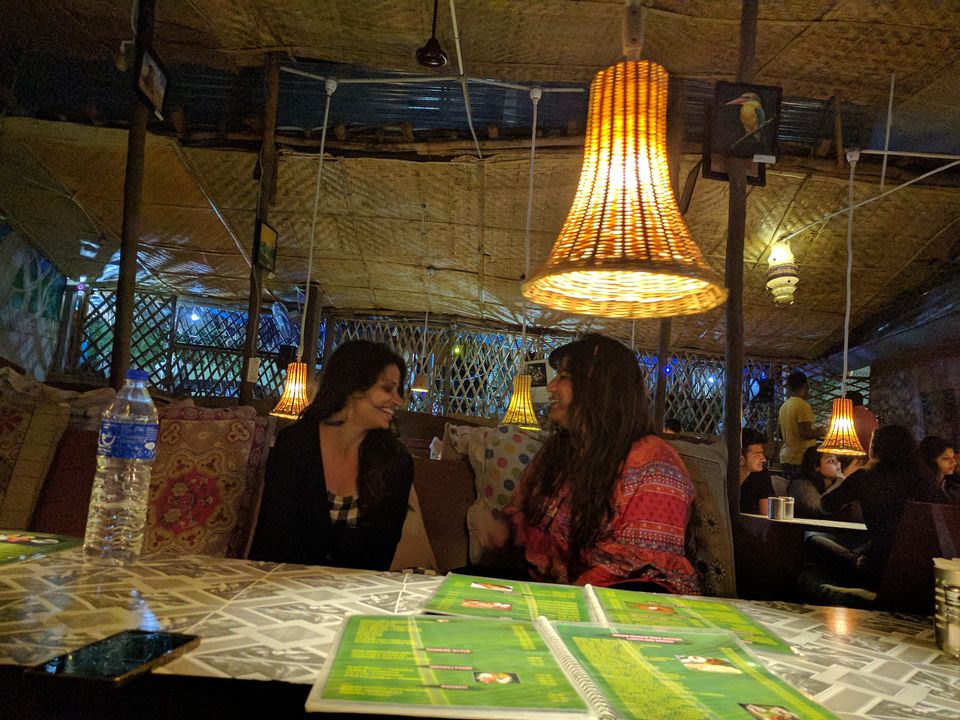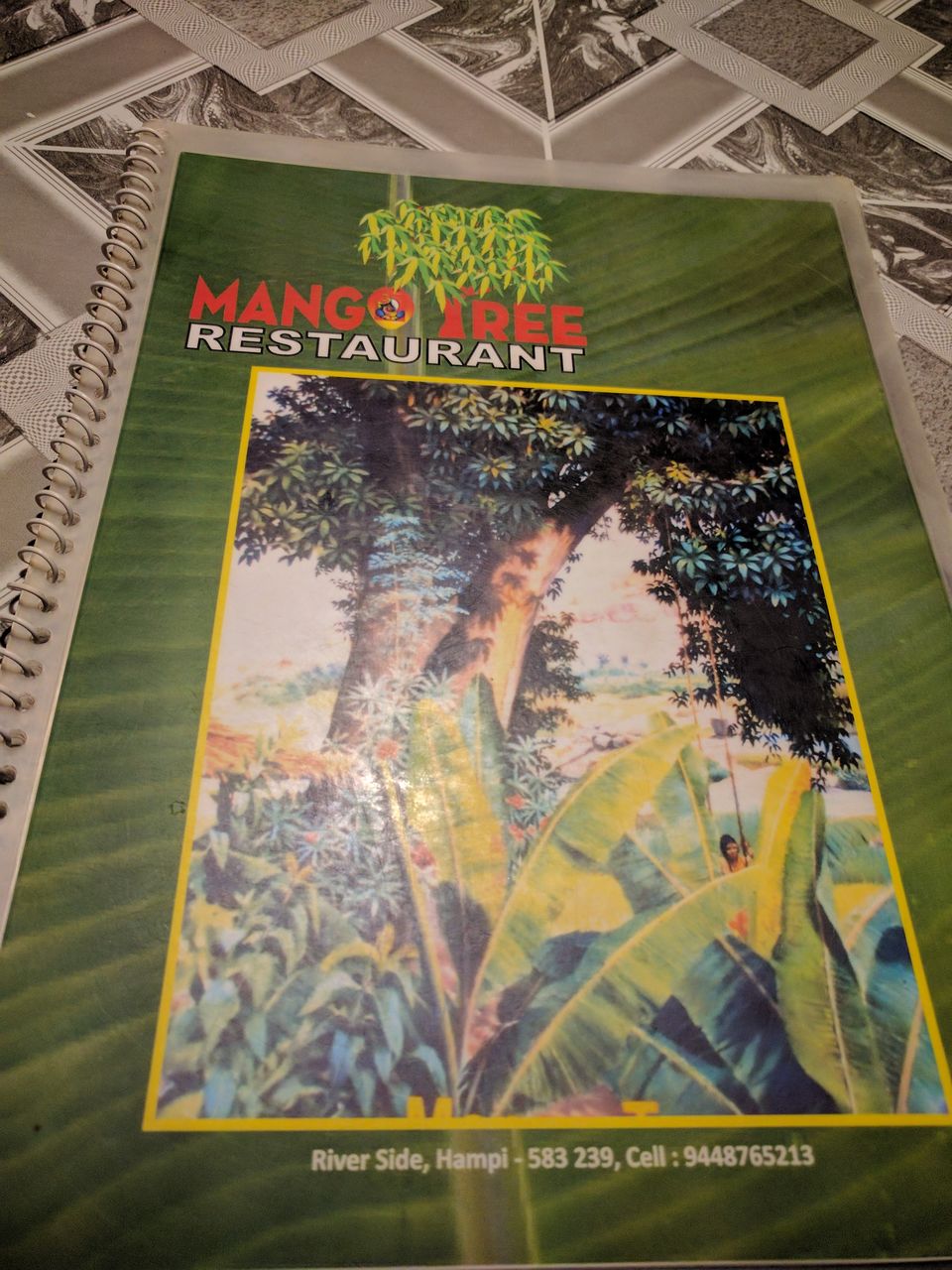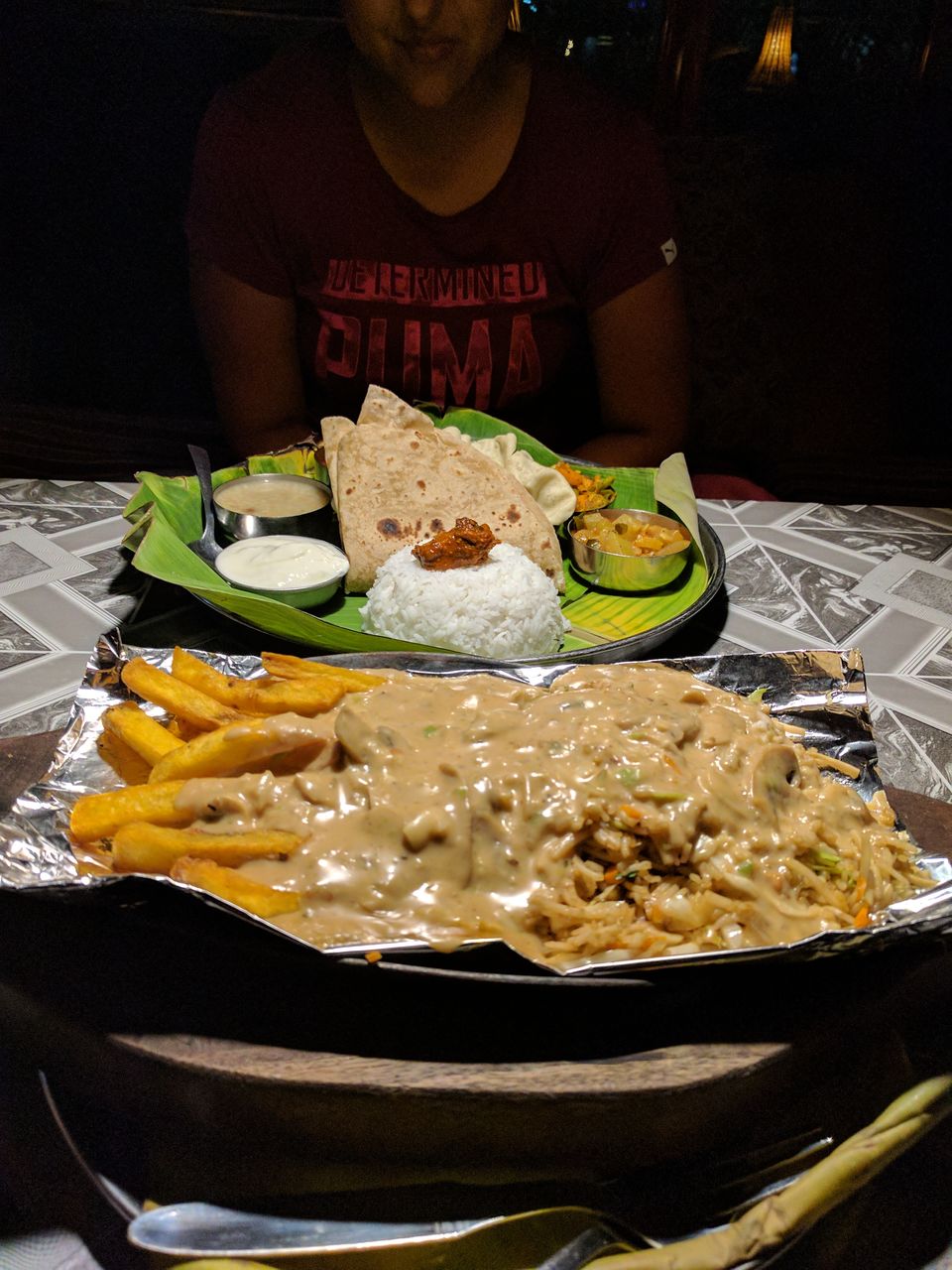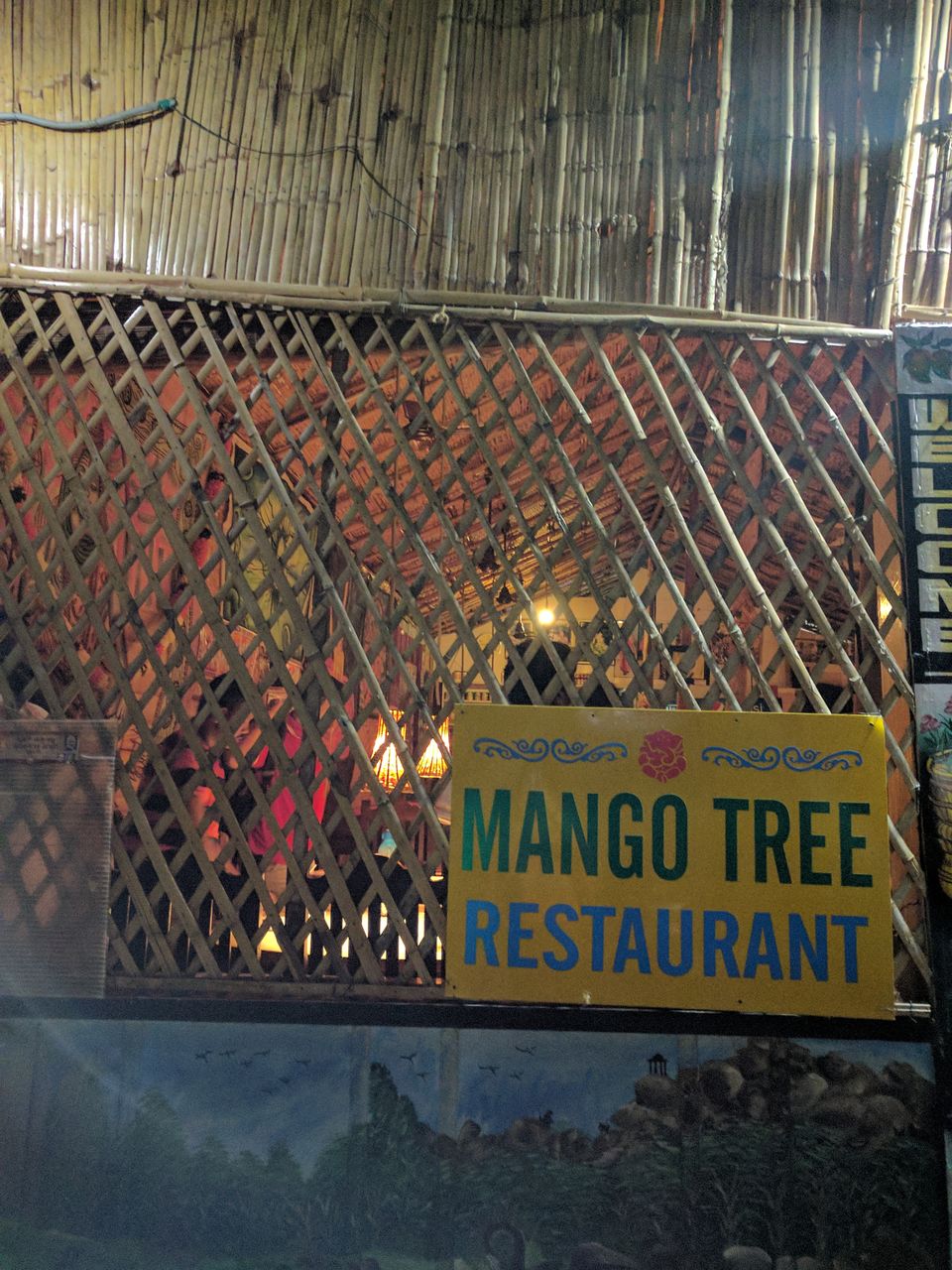 Nargila
Again this place is very lively with good food. Try their fresh juices, falafel & Pizza.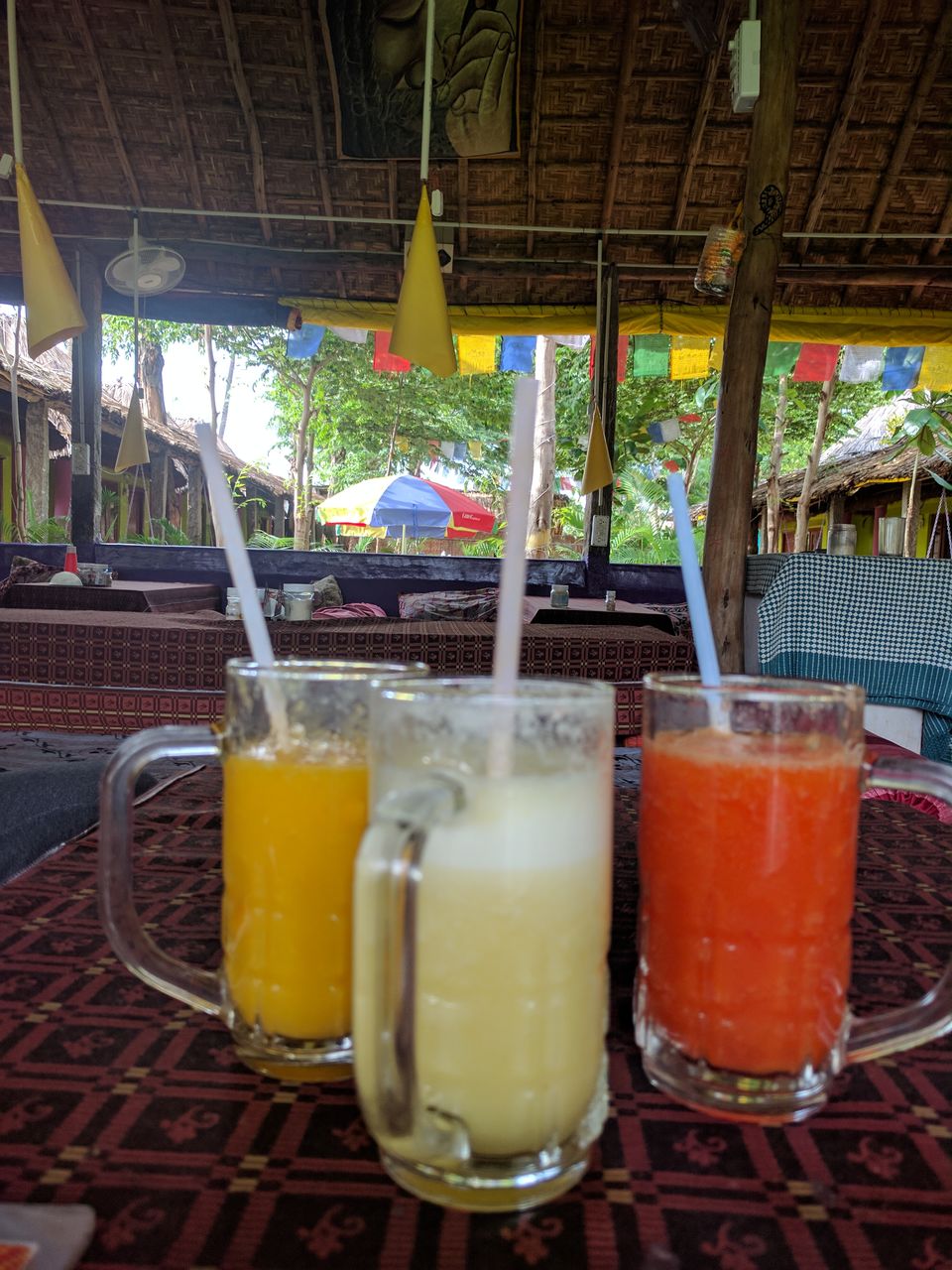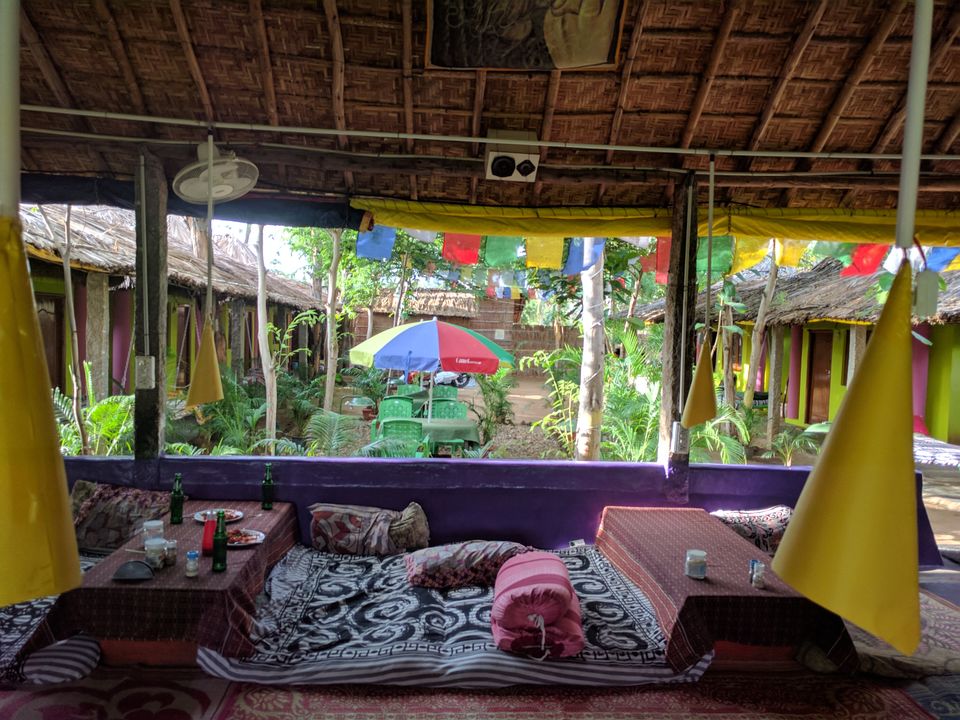 These cafes on the other side of the river are having accommodation facility as well at an affordable price (as cheap as Rs 500). We stayed on the city side in Clarks Inn which was very close to all the famous spots.
You can take an auto for your day tours which will cost you at around Rs. 600. You can also hire bikes & cycles at a reasonable price.
How to reach Hampi:
There is no direct flight to reach Hampi. Ballari is the closest airport or you can take a flight till Bangalore and from there, you will find many local as well as private buses going to Hampi.
Most of these buses/Volvos will drop you at Hospete which is 15-20min away from Hampi. An auto can be hired from Hospete for Rs 150-200.
You can also take a taxi from Bangalore or Coorg at Rs 9000 and reach within 6-7 hours.
Talking about my journey, it was full of adventure as we continued our journey from Coorg. Due to language constraint, we actually got lost after taking 2-3 buses. Finally we took a taxi from Hassan through just dial and reached early in the morning.
But it was all worth it. Talking about Hampi still gives me goose bumps as one cannot justify its beauty by expressing in few words.