I have been living in South India for over 3 years now and never had I ever thought of exploring it before. But here was my chance. Hampi has always been analogous to MJ and when a colleague of mine told me that he is visiting Hampi, my friend Sonal and I immediately booked the train exactly one day before his scheduled bus giving him the shock of a lifetime. Actually!! A pleasant shock. Until the very last day, our tickets were yet to be confirmed. Sonal was continuously checking the train booking status and thankfully exactly 3 hours before the train's schedule time, our tickets got confirmed.
This was an impromptu journey where except for the hotel booking nothing was planned. What to see? Where to eat? Nothing. Both of us were over whelmed with mixed emotions. Sonal has always been into history and stuff. But I was a total opposite. For me Hampi was all about having 'Me Time", healing and clicking a hell lots of pictures. It was not until our train reached Hospete that I realised that Hampi has historical significance as well. I was taken aback but nevertheless, I thought of focusing on me and my photography.
We reached our hotel which was next to Hospete Bus Depot. We got ready, had breakfast and finally began with our journey. Instead of hiring an auto and spending hundreds of bucks, we decided to take a bus from Hospete to not-so-famous Tungabhadra Dam and Gardens. The bus ticket cost us merely ₹5/person. The place was full of sunlight, cool breeze, butterflies, flowers and a lot of monkeys. Instead of hiring a bus, we preferred to walk and took he'll lot of pictures until we finally reached the dam.
The Dam was simply beautiful. The image I have shared here is just an iota of beauty which I could capture. There was this vast sea on one side in which beautiful black ducklings were swimming and lush green beauty on the other where you could find monkeys roaming freely. This place was indeed a perfect combination of man and wild.
As there was nothing else left to explore, we headed towards Hampi. The very first place we headed to was Virupaksha Temple. FYI, it is the oldest and the main temple which comes under UNESCO World Heritage Site. Once you enter the temple, you will get to witness tribe of monkeys and Lakshmi (she is an elephant and is treated like a VIP)
Once we were done with the darshan, we trekked towards Hemakutta Hills. By the time we reached there after taking thousands of photos, we got to experience the most serene sunset and all we could do was just stand still and look at it with awe.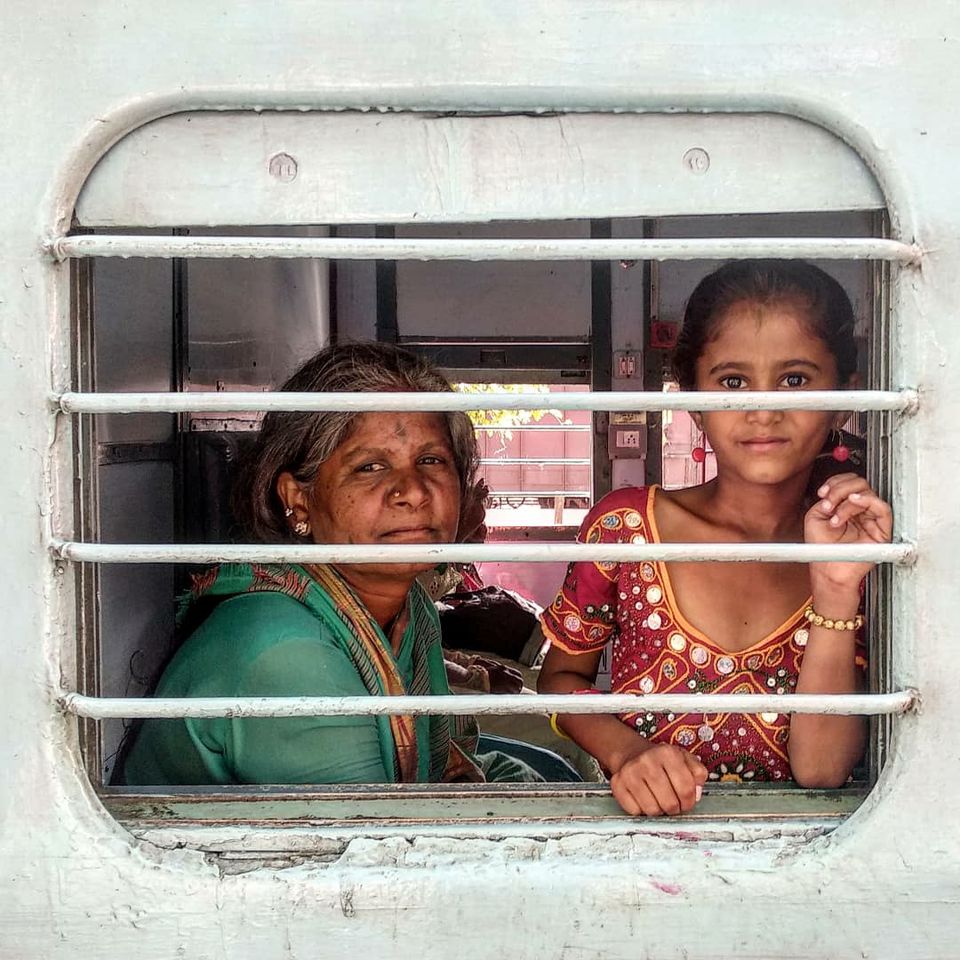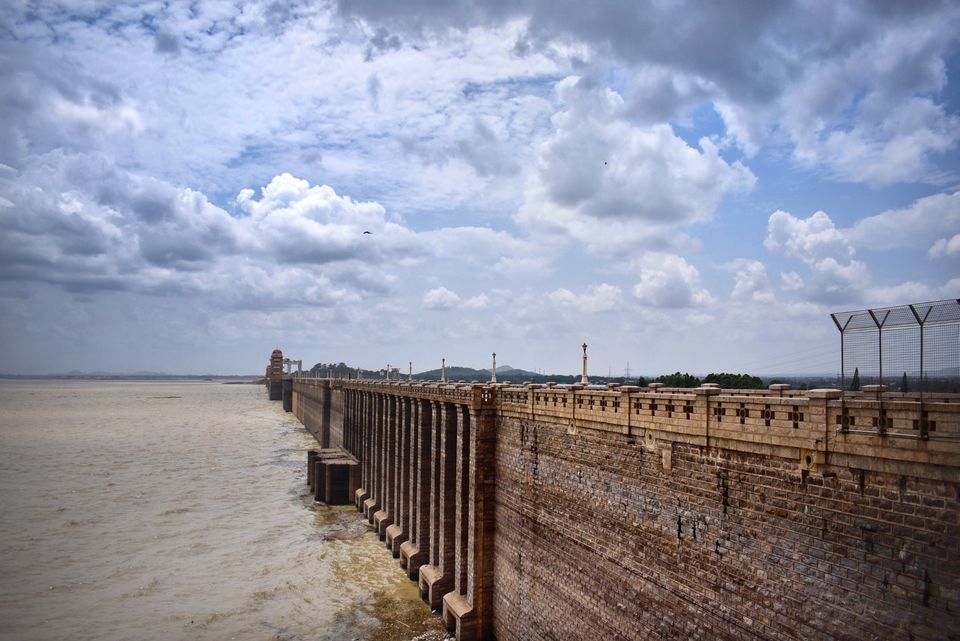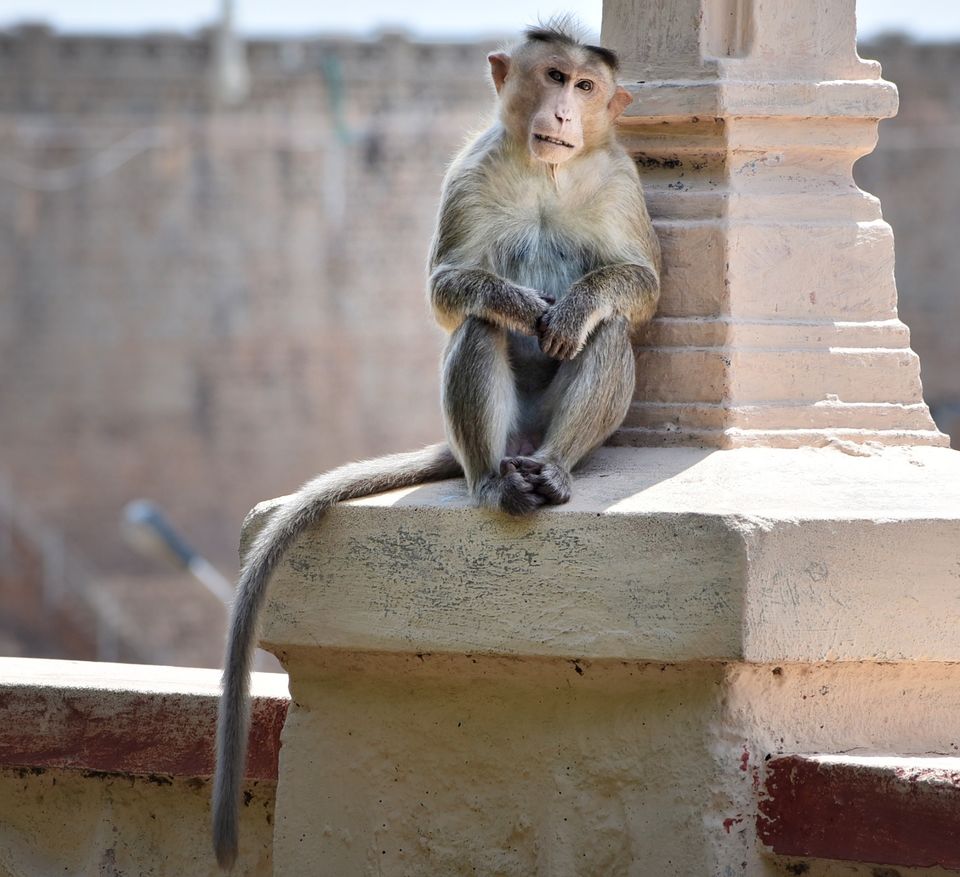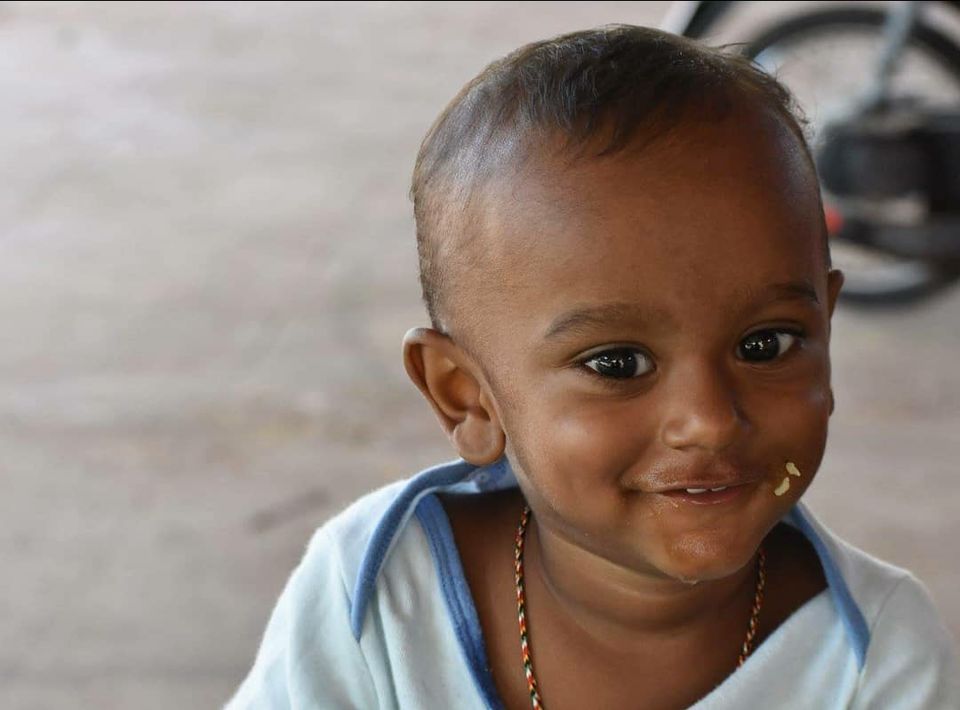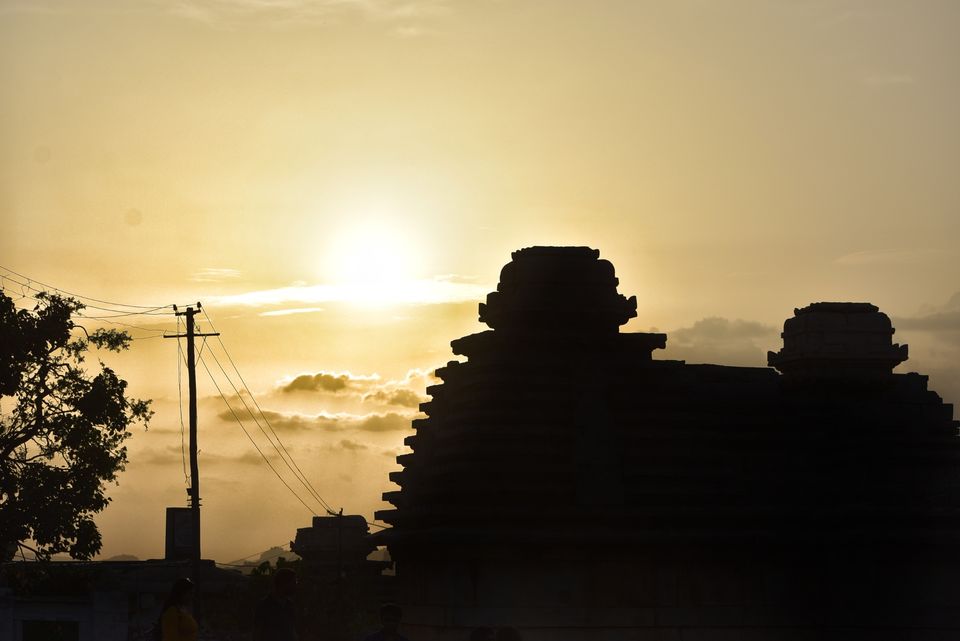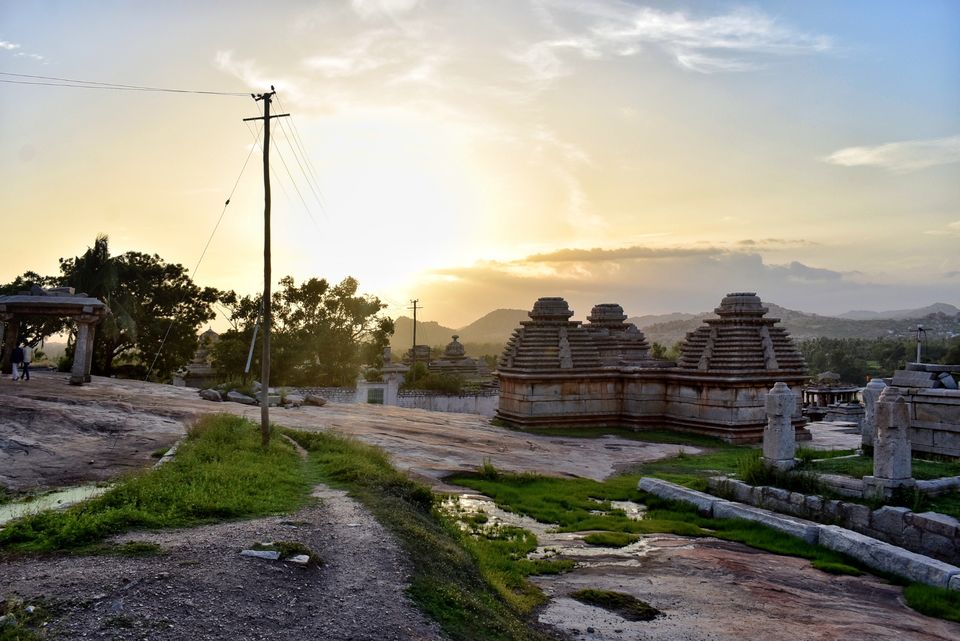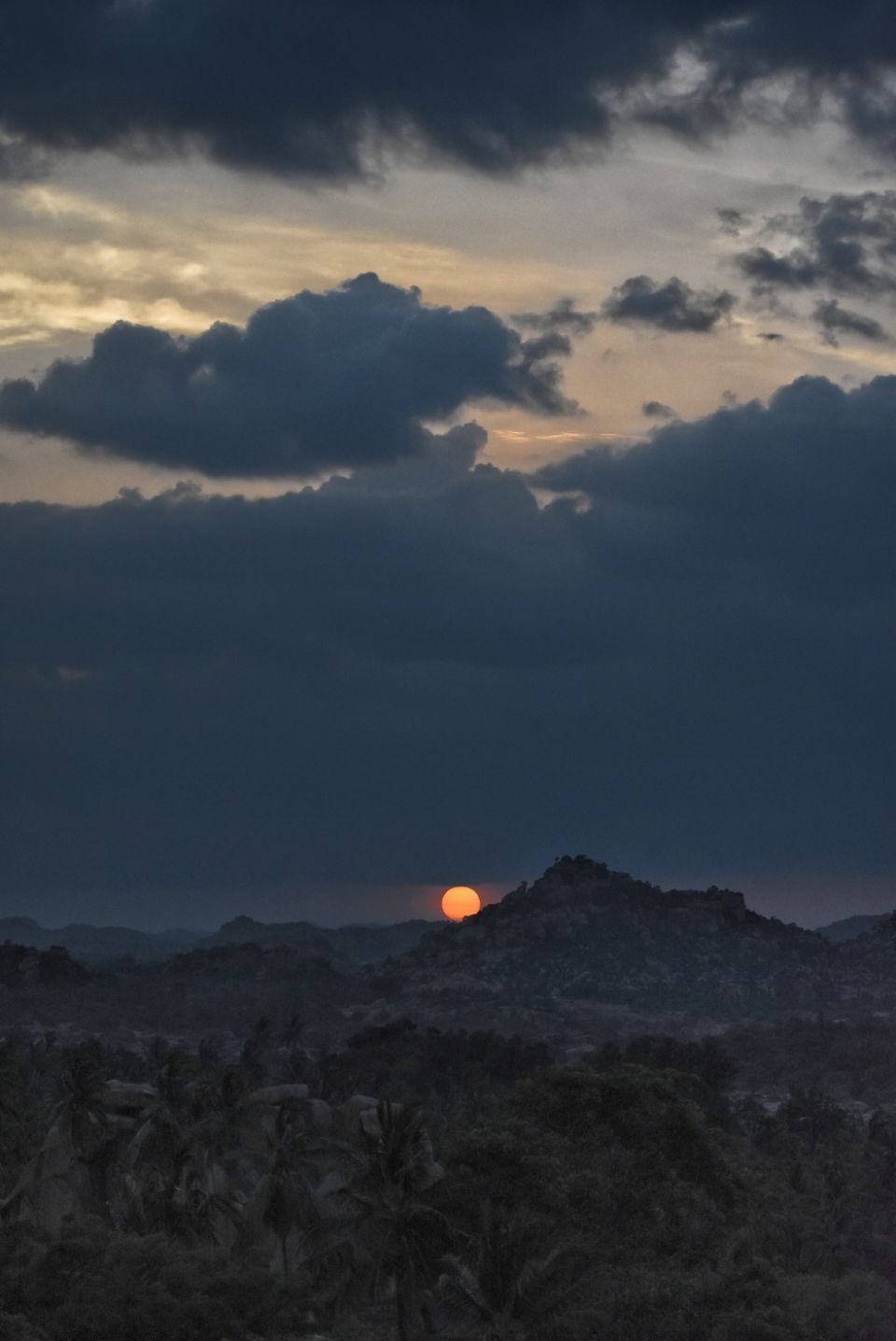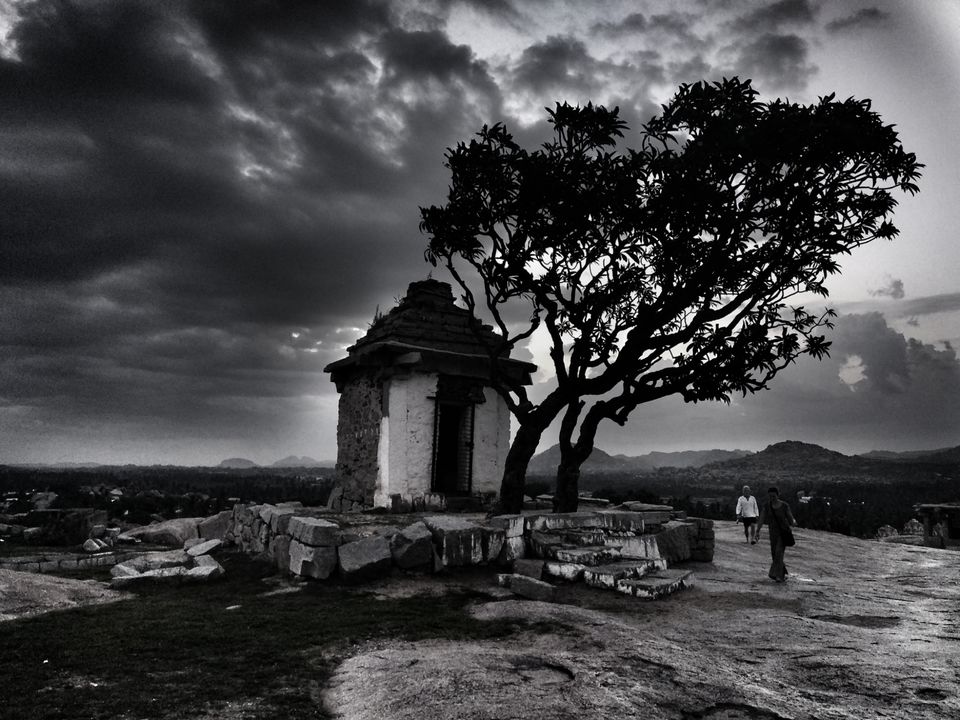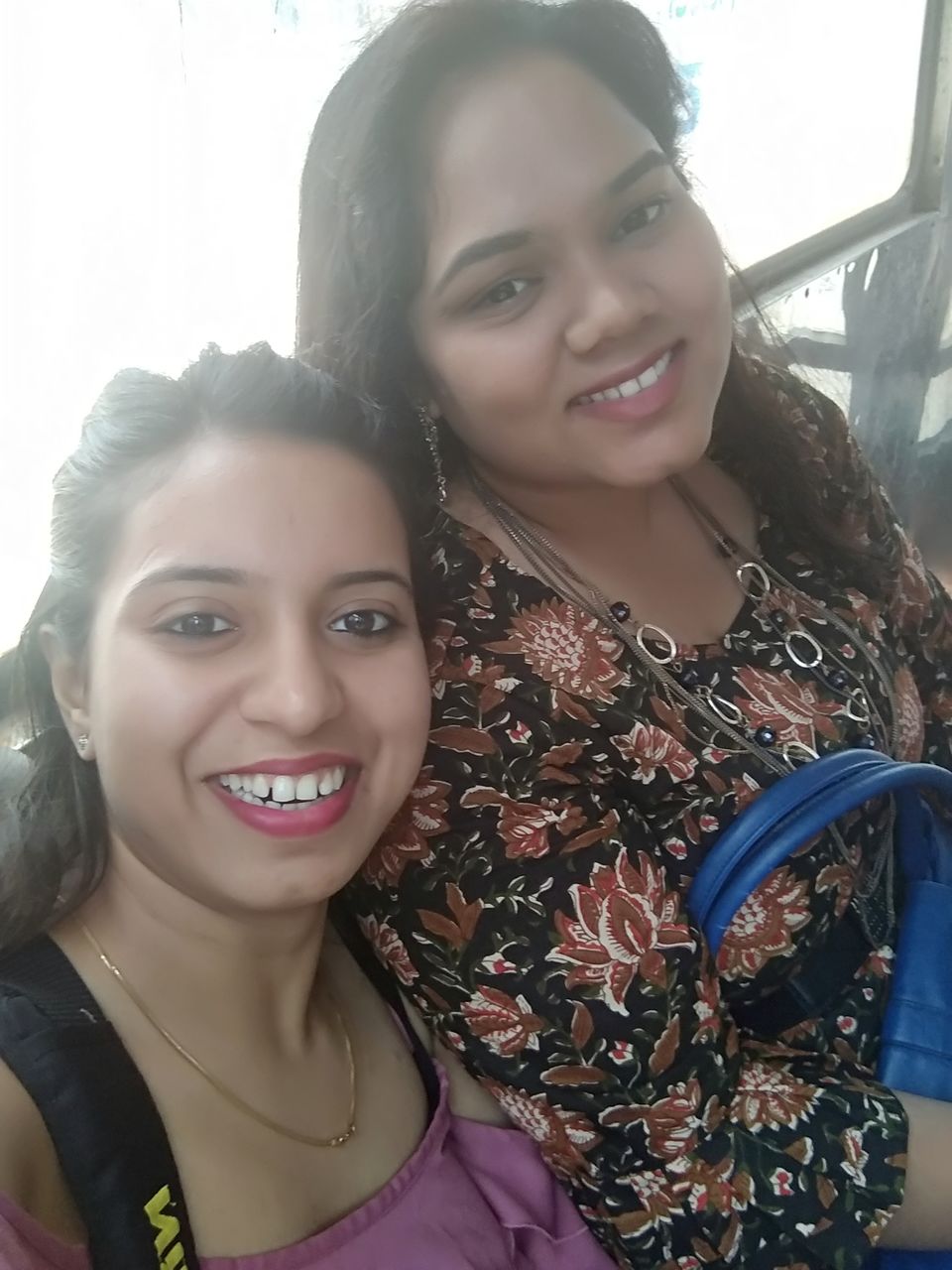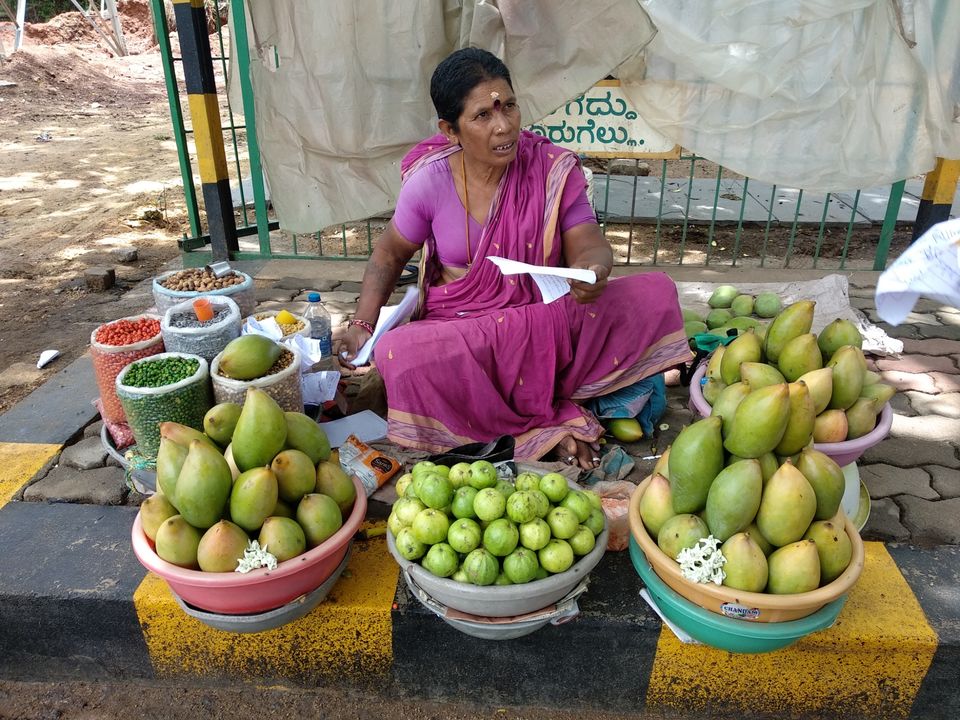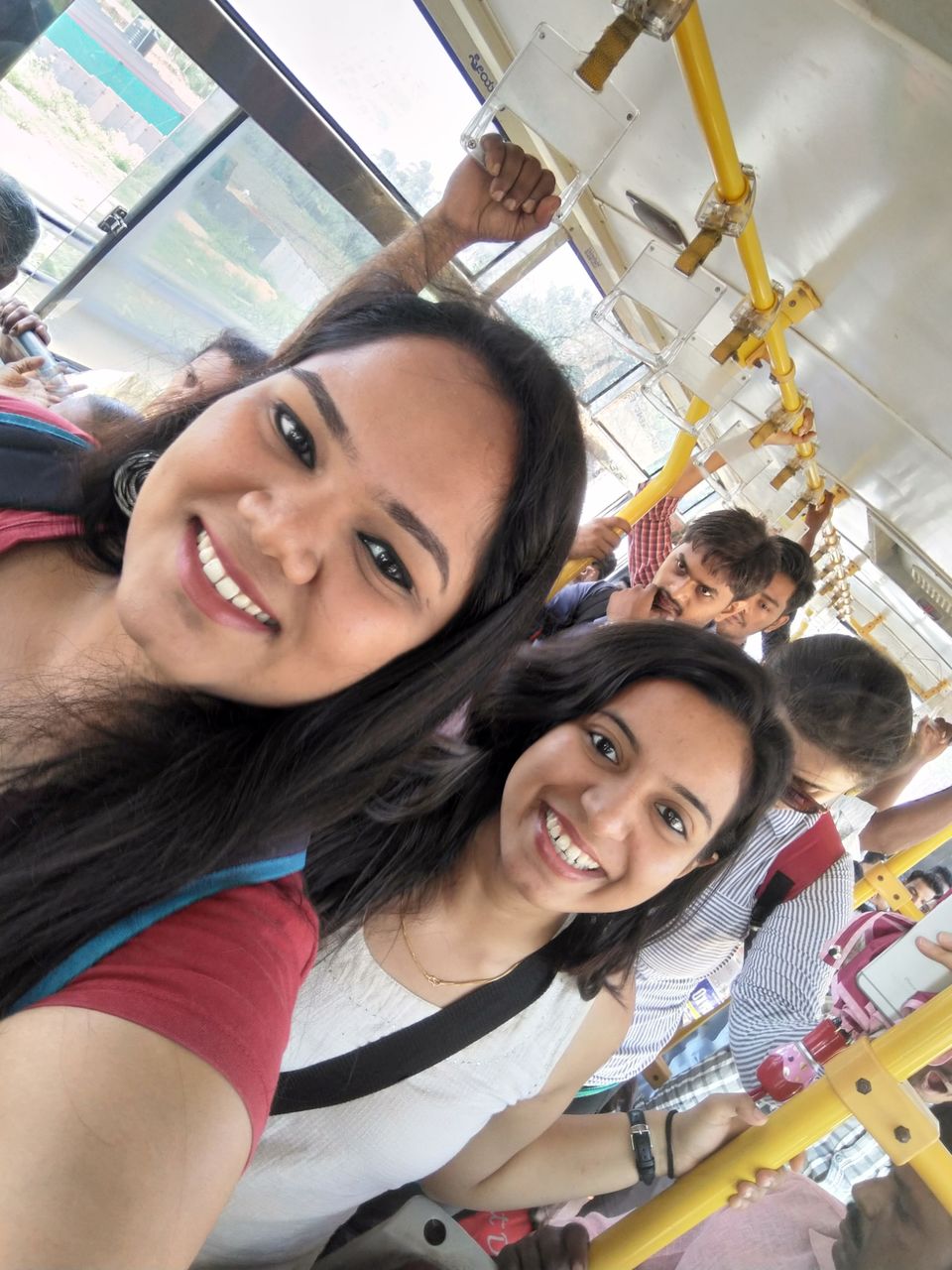 The very next day, our colleague Anshul and his friend Sanmay joined us. Though June was not at all an ideal weather to visit Hampi. Moreover, the sun was scorching hot, the frequent short lived drizzled at regular intervals and cool breeze blow throughout was indeed a relief and kept our spirits high. We even hired an auto and checked off almost every temple and monument in the first half of the day. During the second half of the day, we trekked till the top of Matanga Hills despite our fear of heights. I was even stung by a honey bee but it did not stop me from trekking. When we finally reached the top, the touch of fresh breeze against our faces and the subtle warmth of the setting sun with a magnificent view of Virupaksha Temple was simply soul stirring.
Second day was not just about exploring Hampi but also beginning of everlast friendship and life long memories.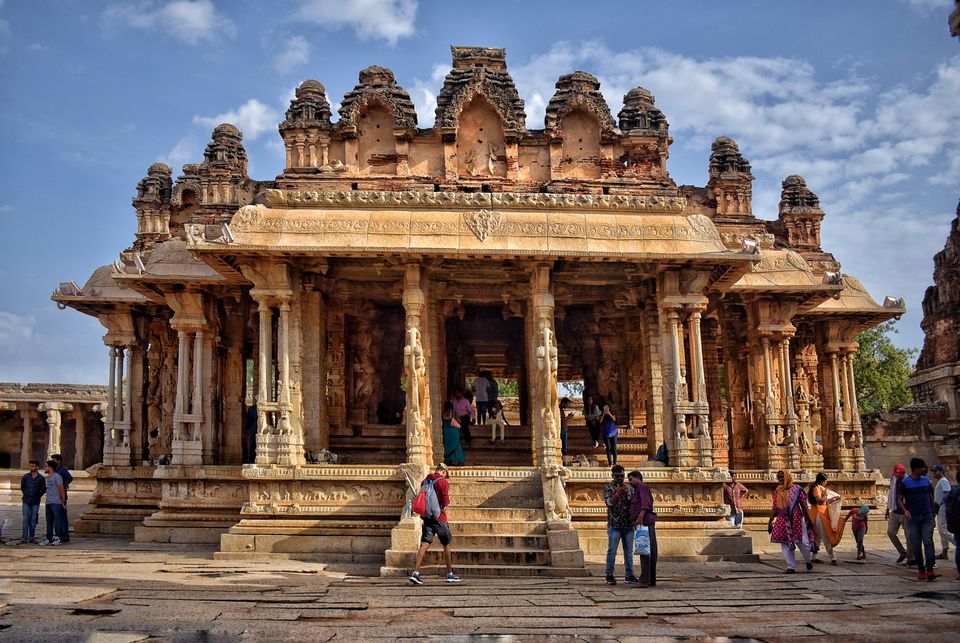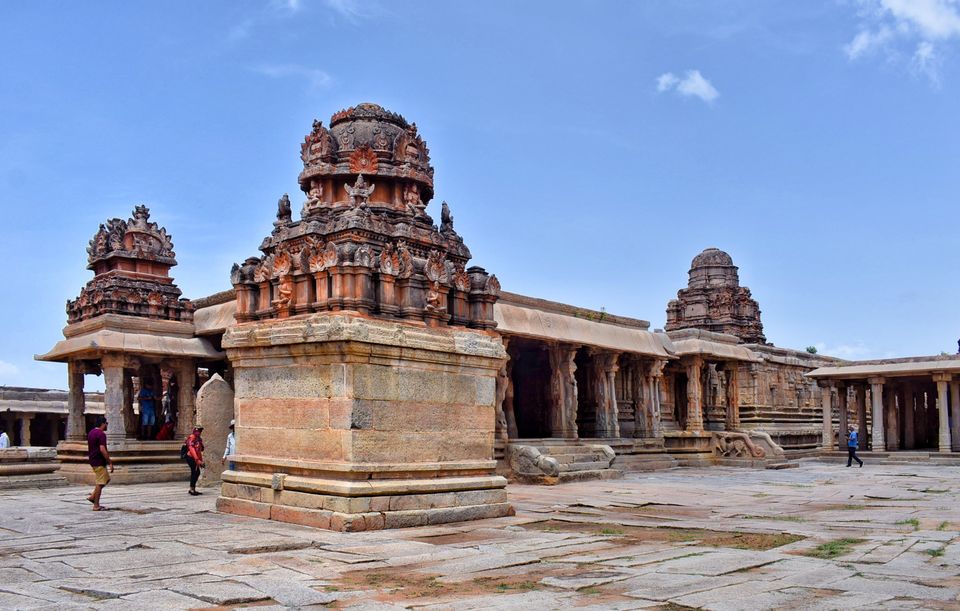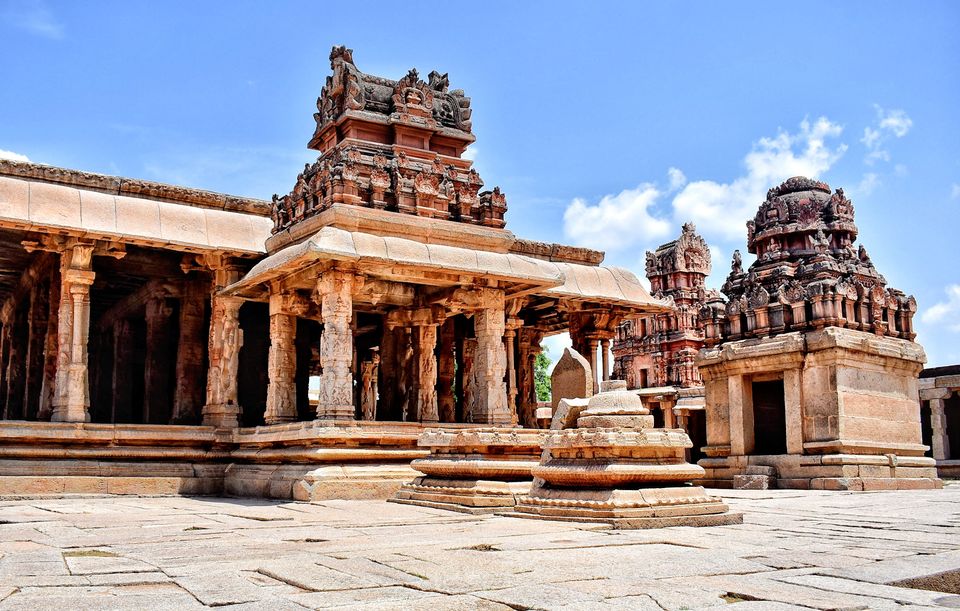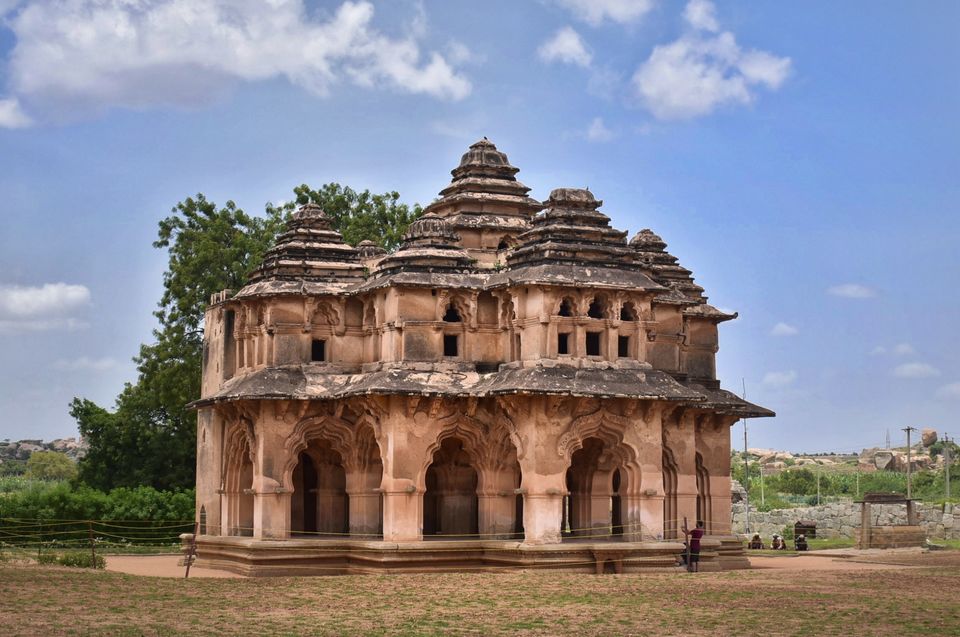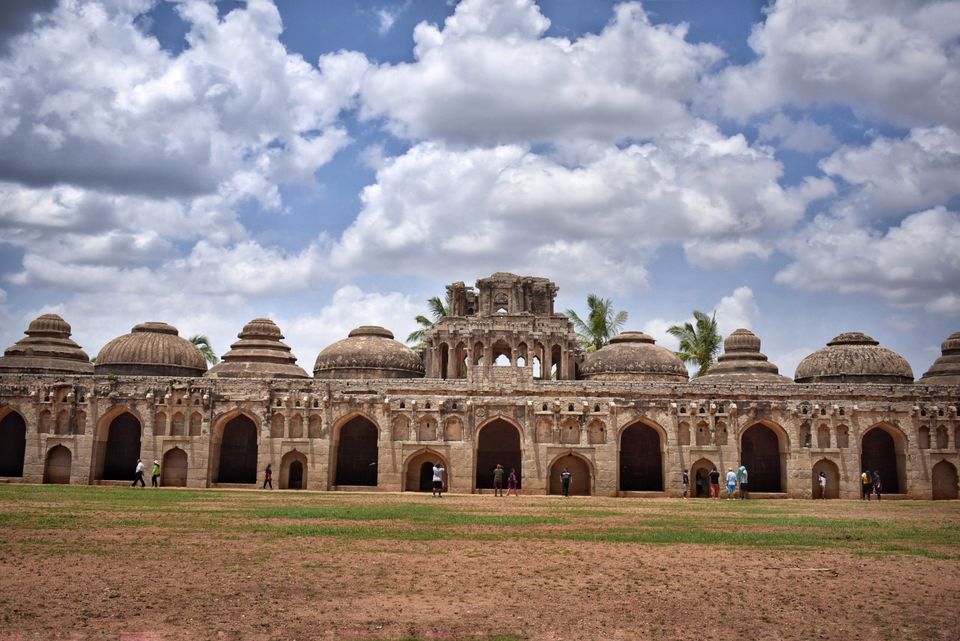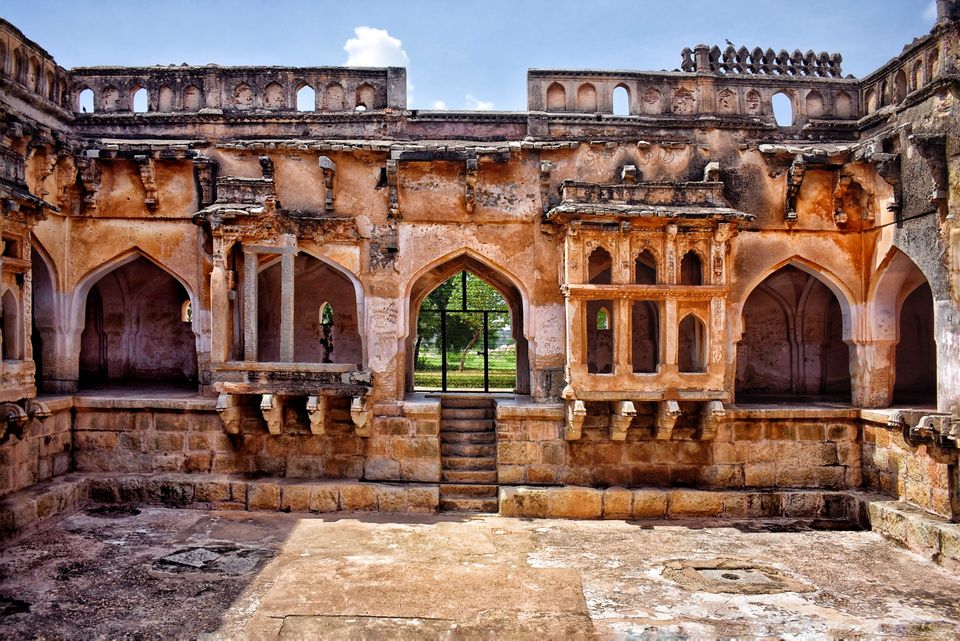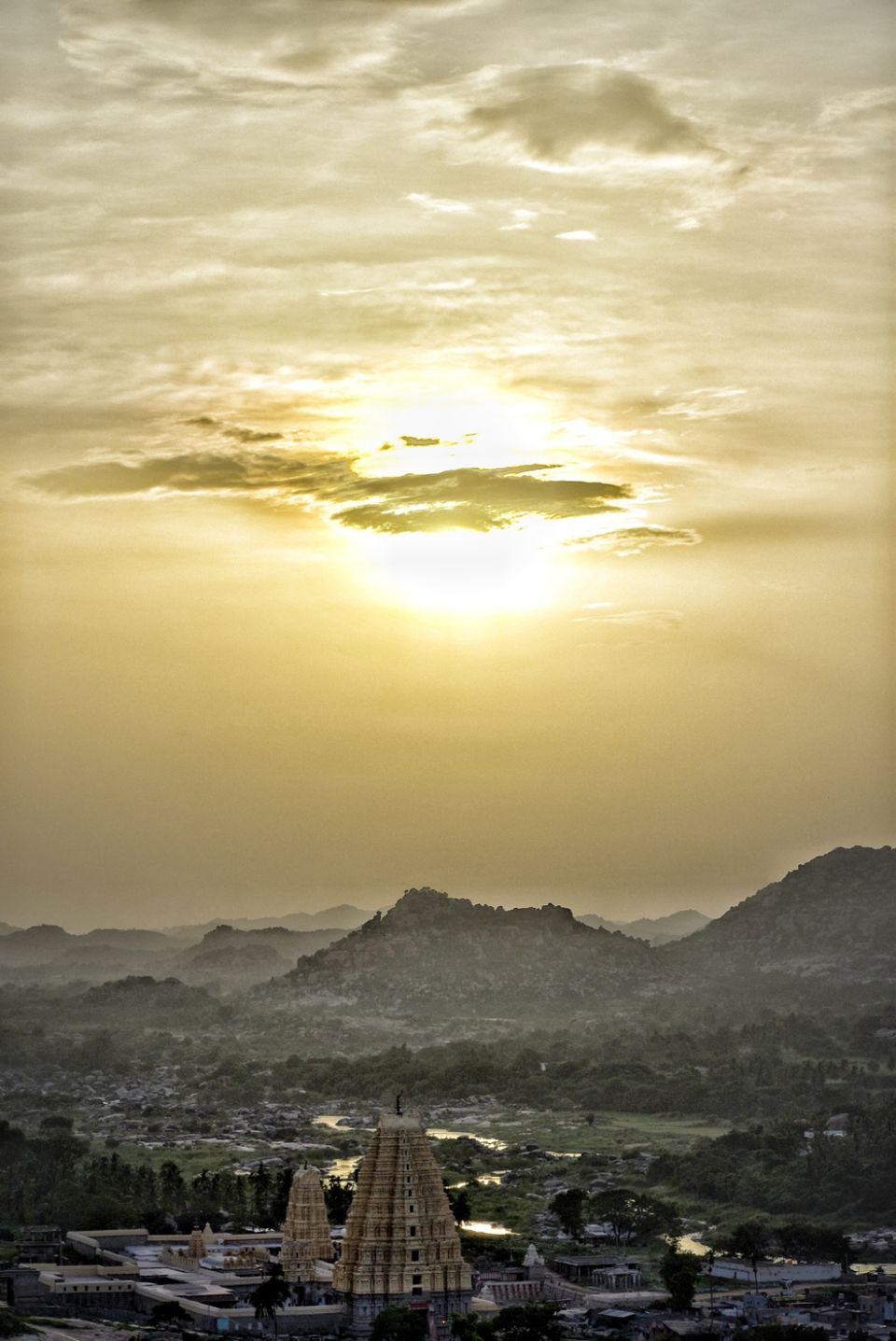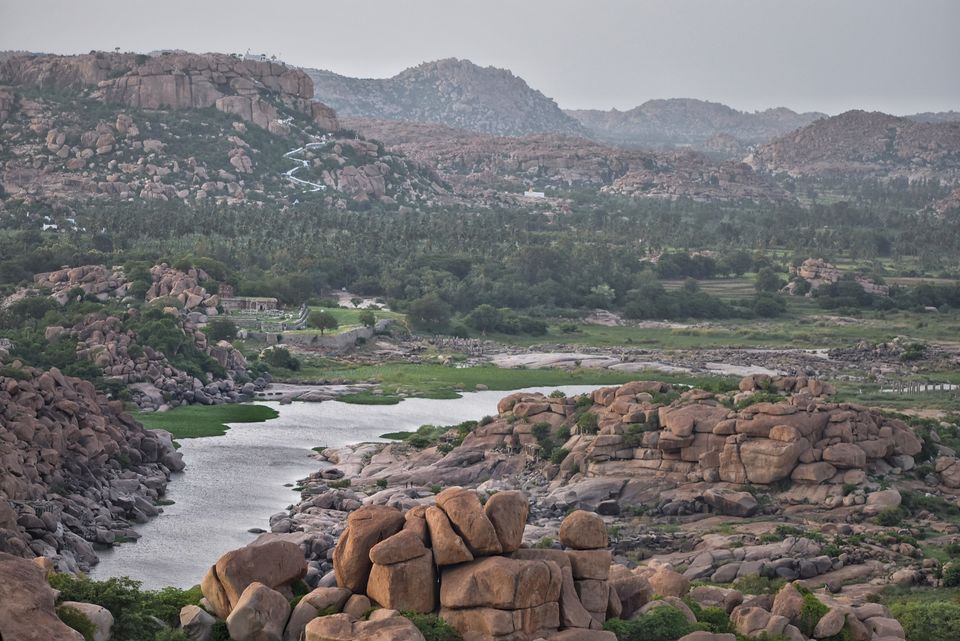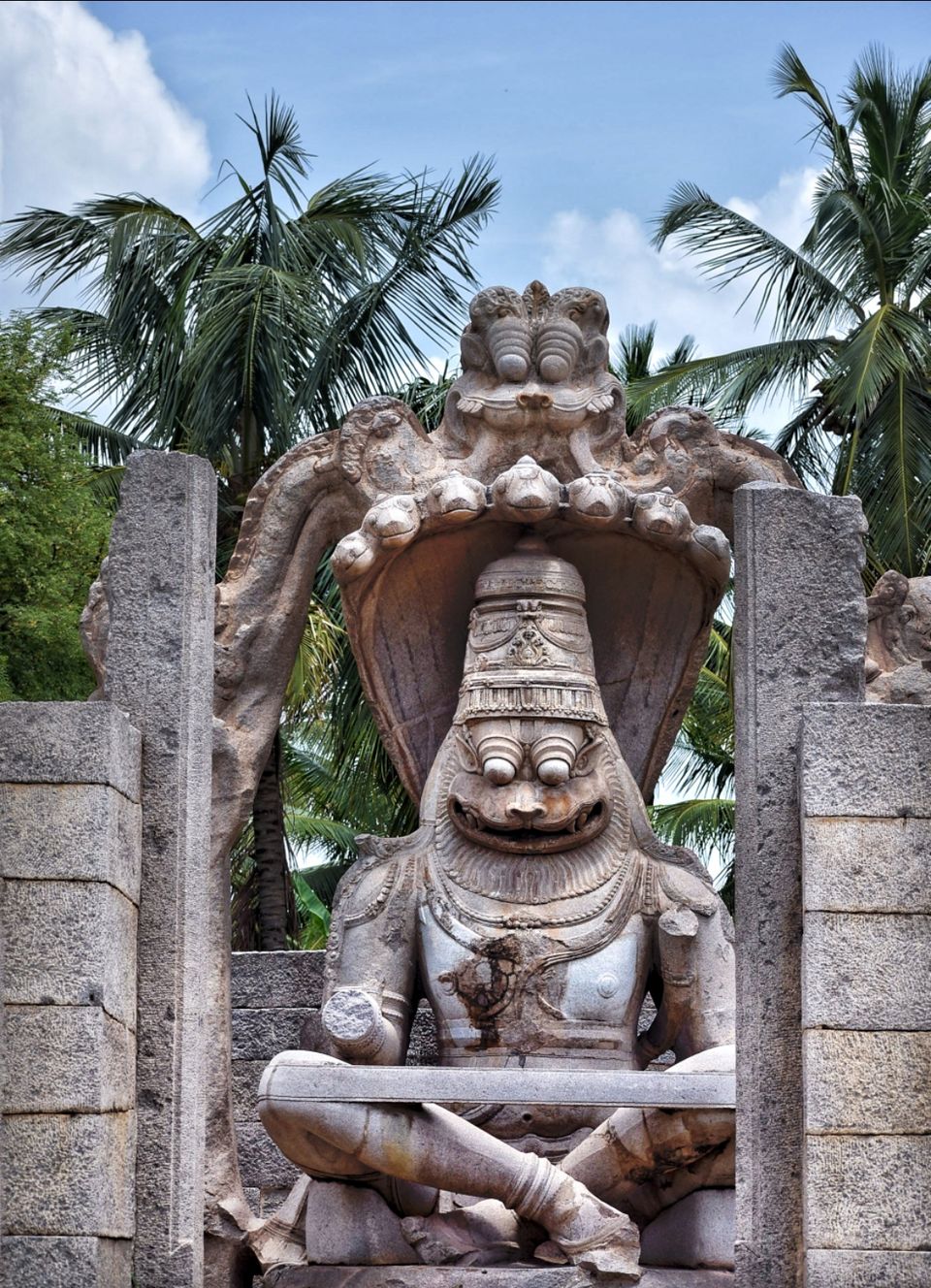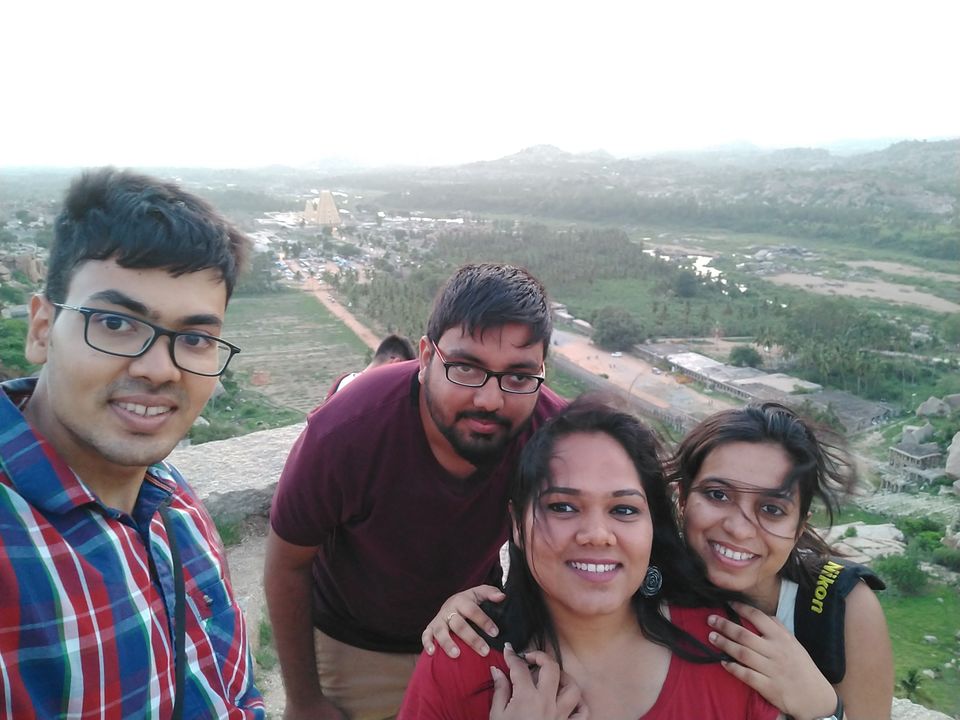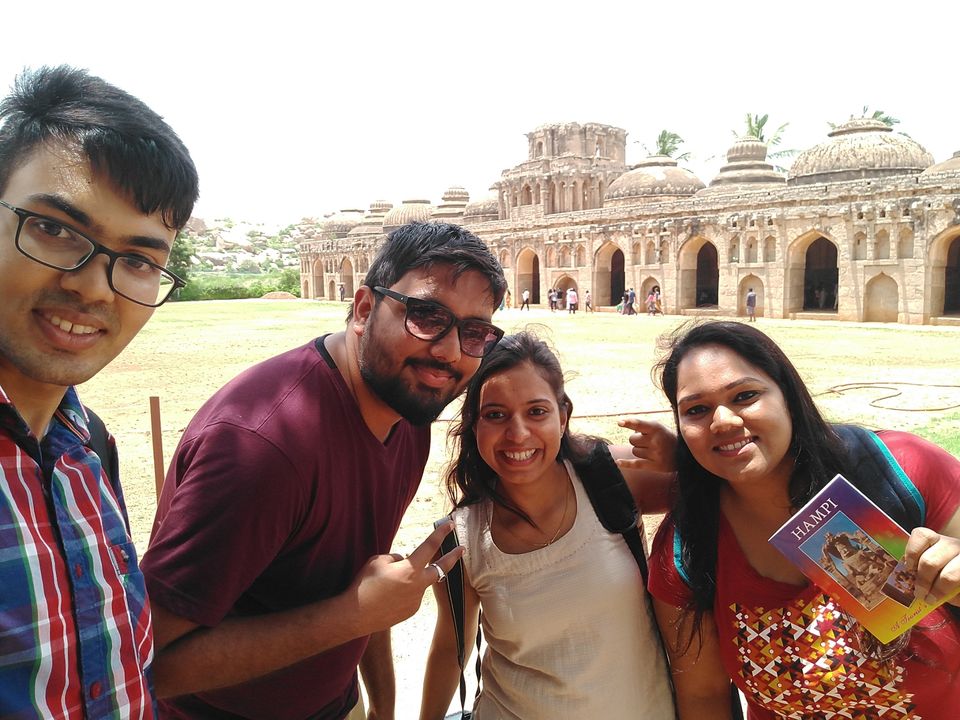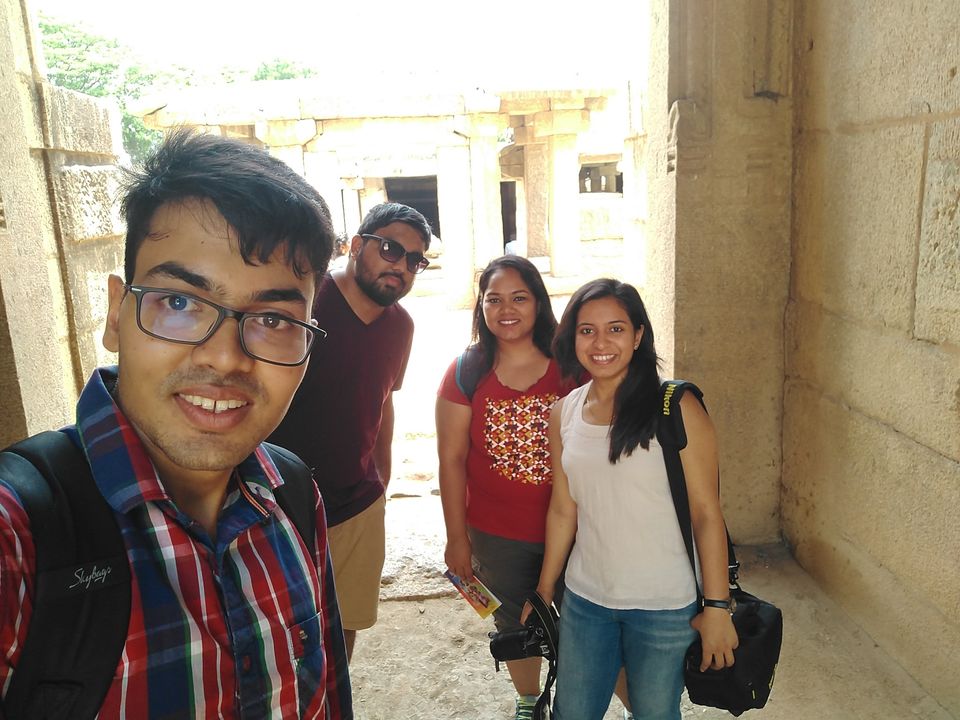 On the very last day of the trip, we decided to go back to Hampi for one last time. This time, we took an alternative route and what we saw was beyond magic. There were huge rocks in the background with Tungabhadra flowing peacefully. The sounds of conch and bells ringing in Ram Sita Temple combining with chirping of the birds made the ambience even more beautiful. We even experienced coracle ride which took us to the other side of Hampi which was oblivious to all of us till now. Not only did we find our way to Anjeyanadri Hill, a place which is believed to be the birth place of Lord Hanuman but we also discovered "THE HAMPI ISLAND". It was indeed a hippie's paradise. It was full of solace and vibes that were powerful enough to calm our restless minds.
The vibes were so hypnotic that none of us realised how time flew away. It was 5:28 PM and we were chilling at some random cafe in Hampi Island oblivious of the fact that we have a last ferry to catch at 6:00 PM. We somehow managed to catch the last ferry after a crazy selfie session but there was a lot more in store for us.
We had our most soothing last bus ride from Hampi to Hospete. We had the most amazing conversation over the last cup of tea and coffee. We had the most beautiful goodbyes. We had a perfect ending that none of us ever imagined.