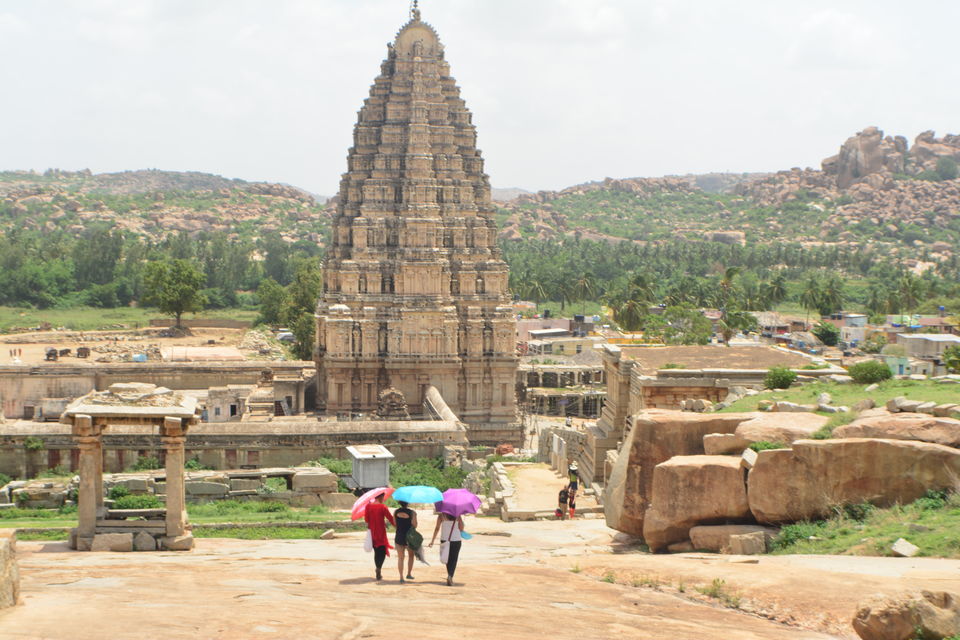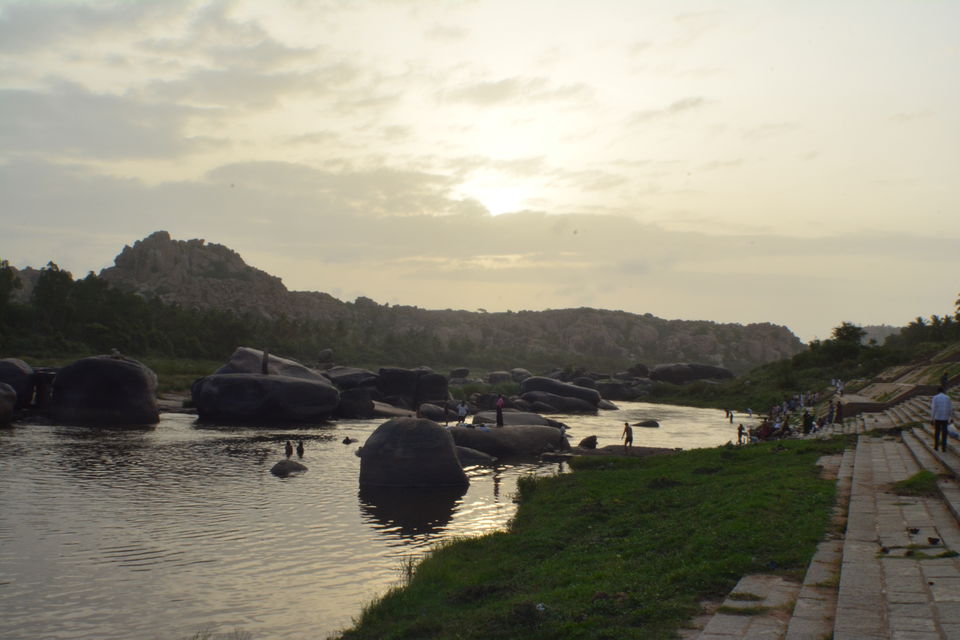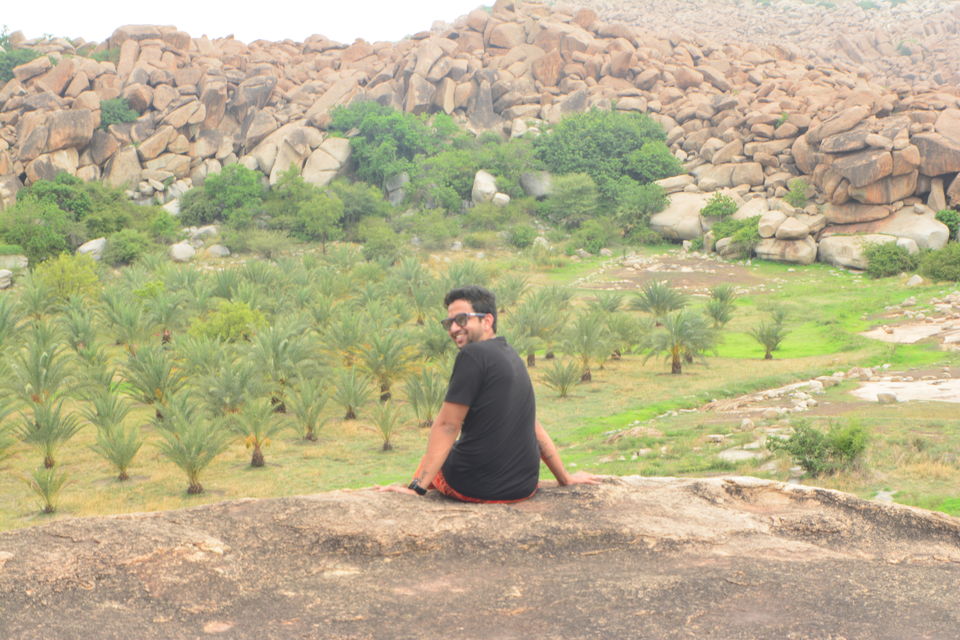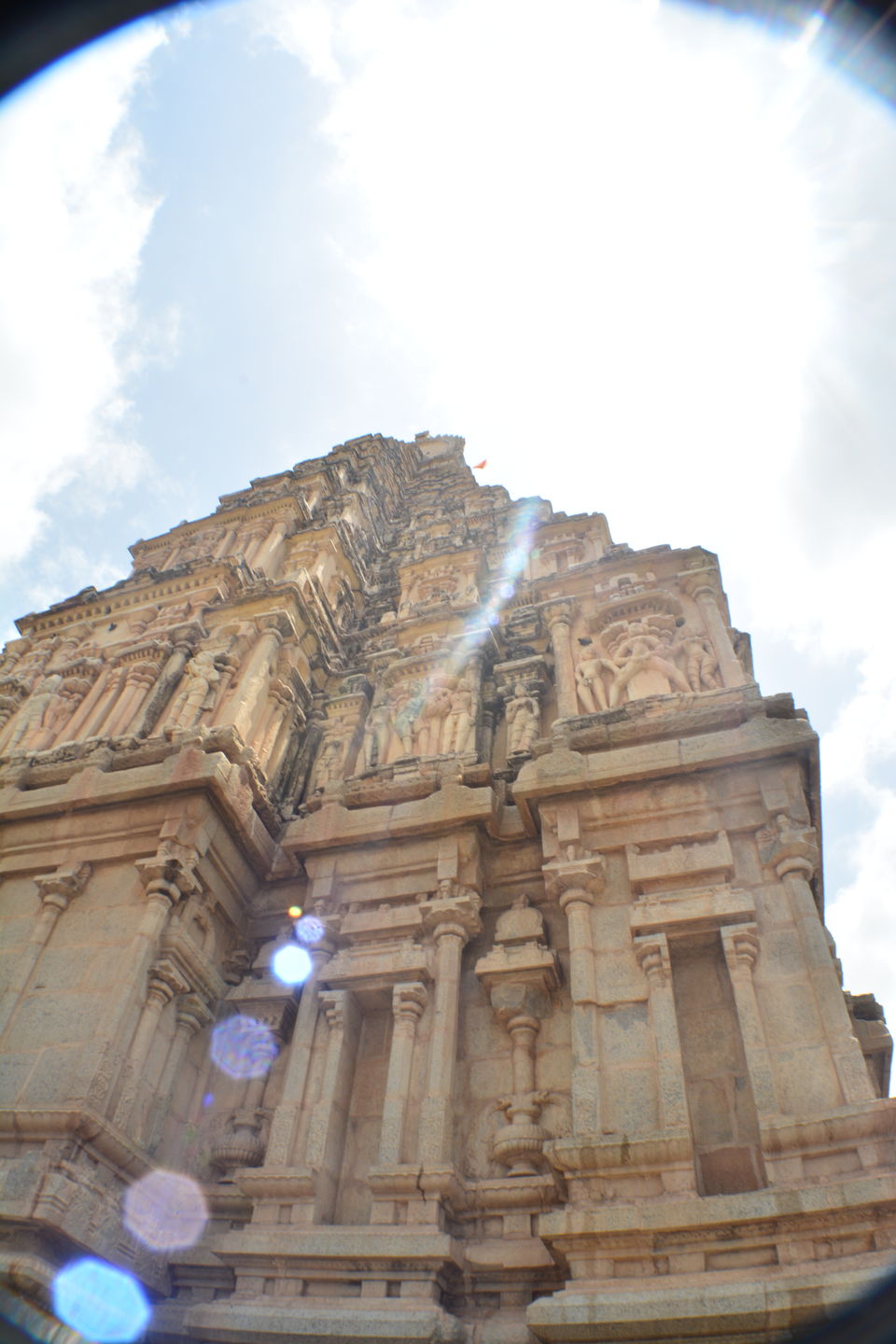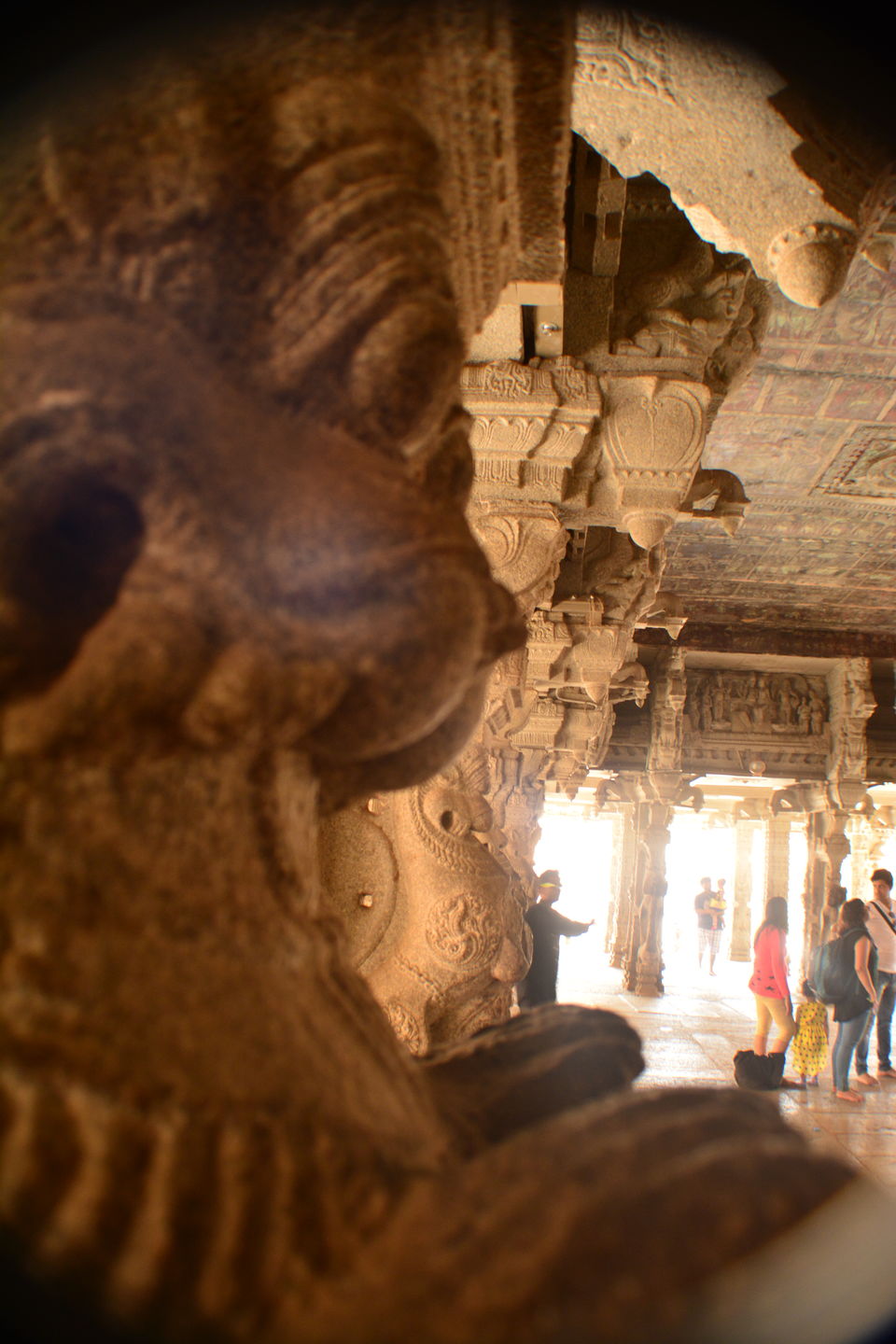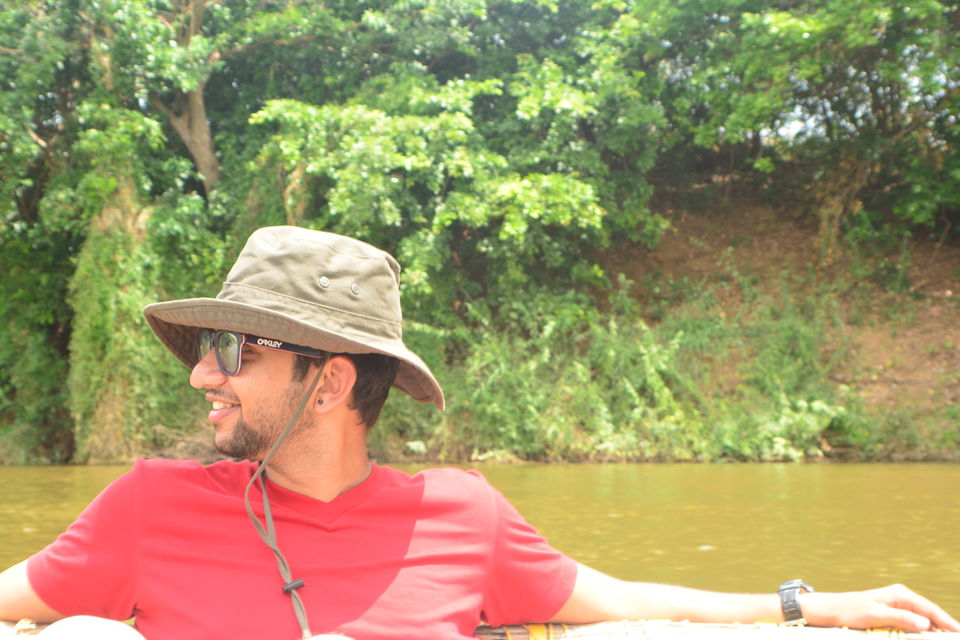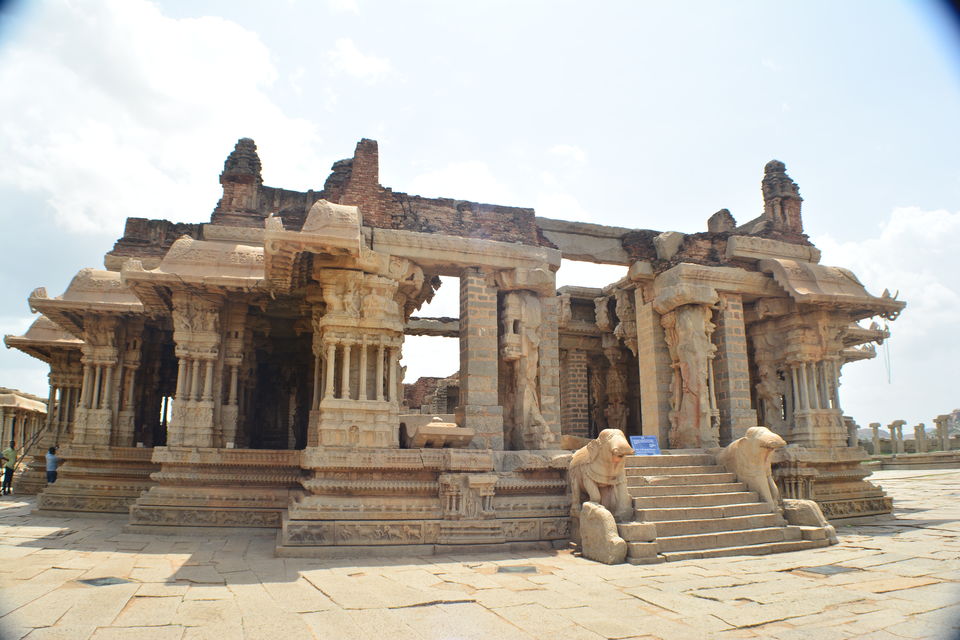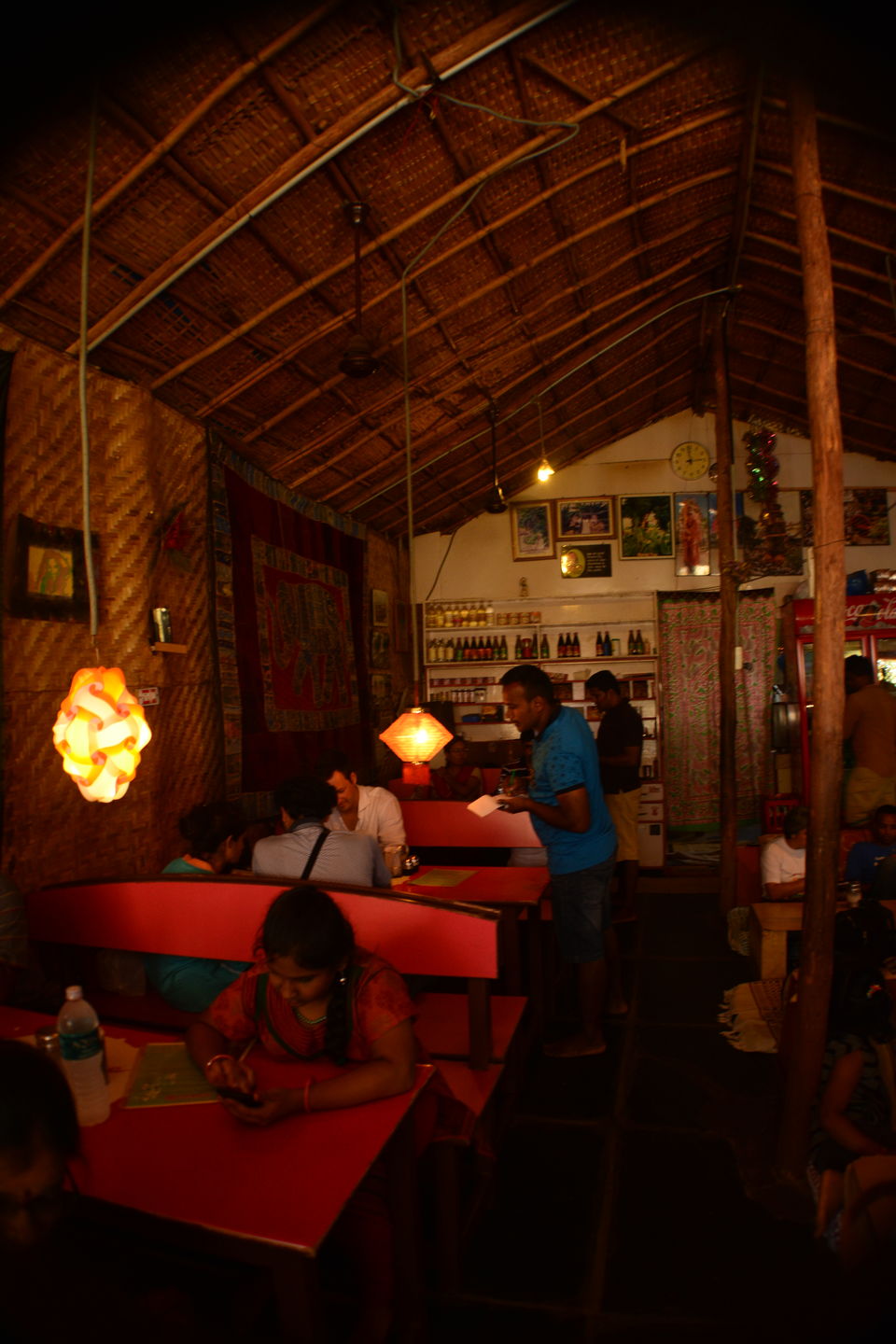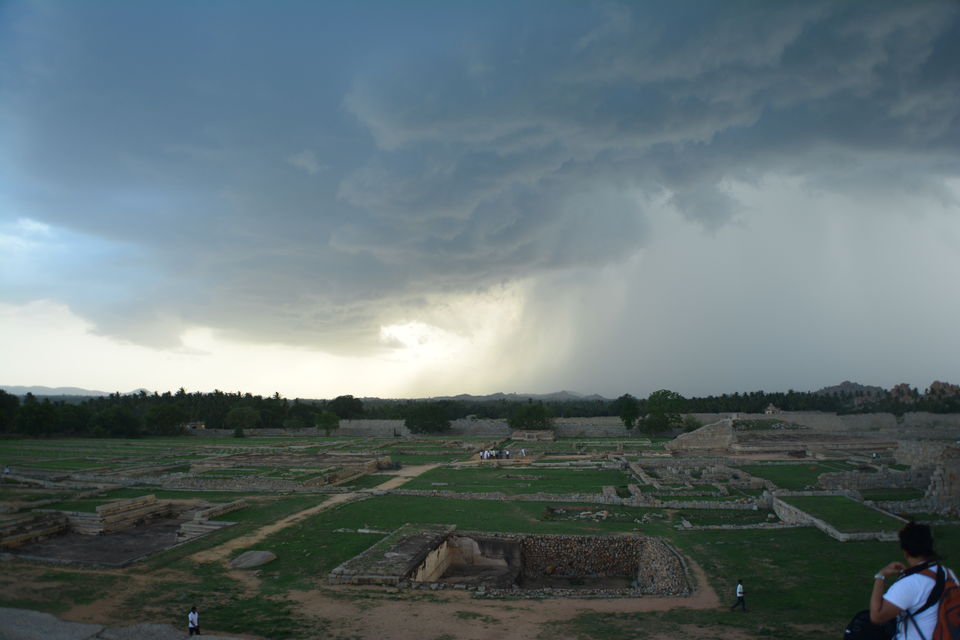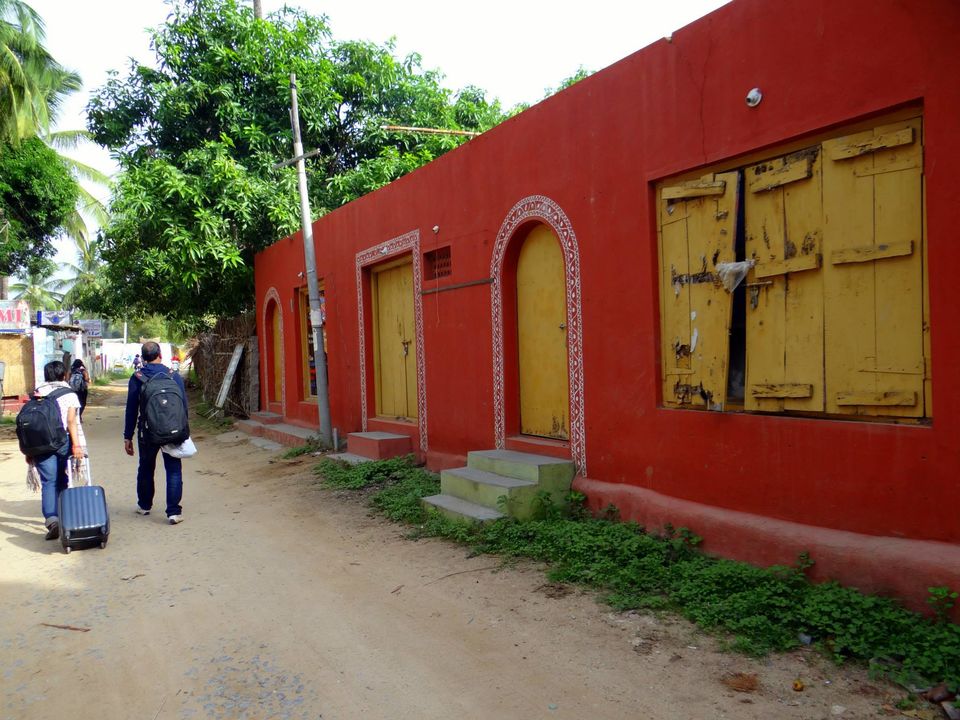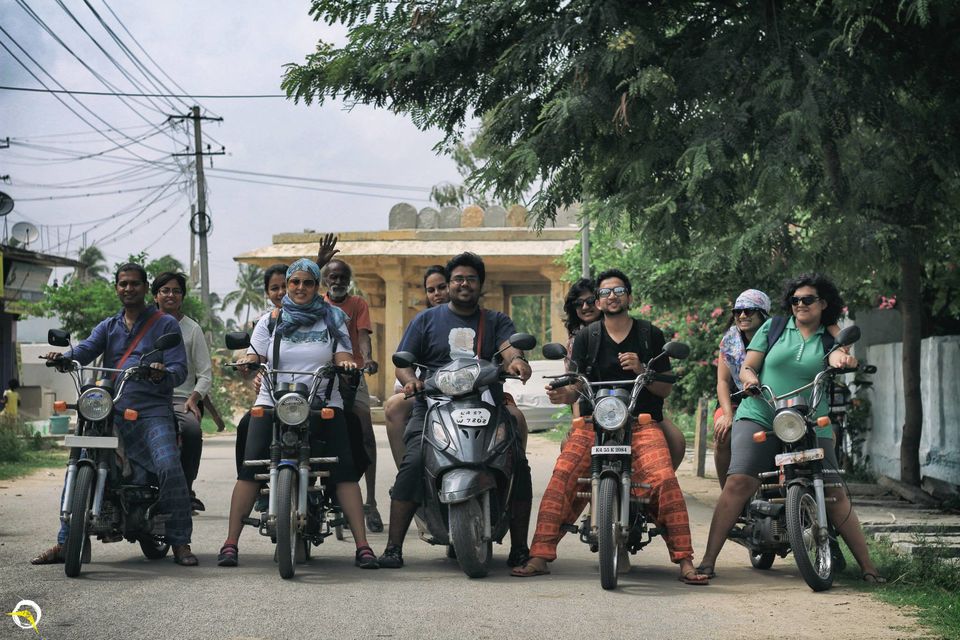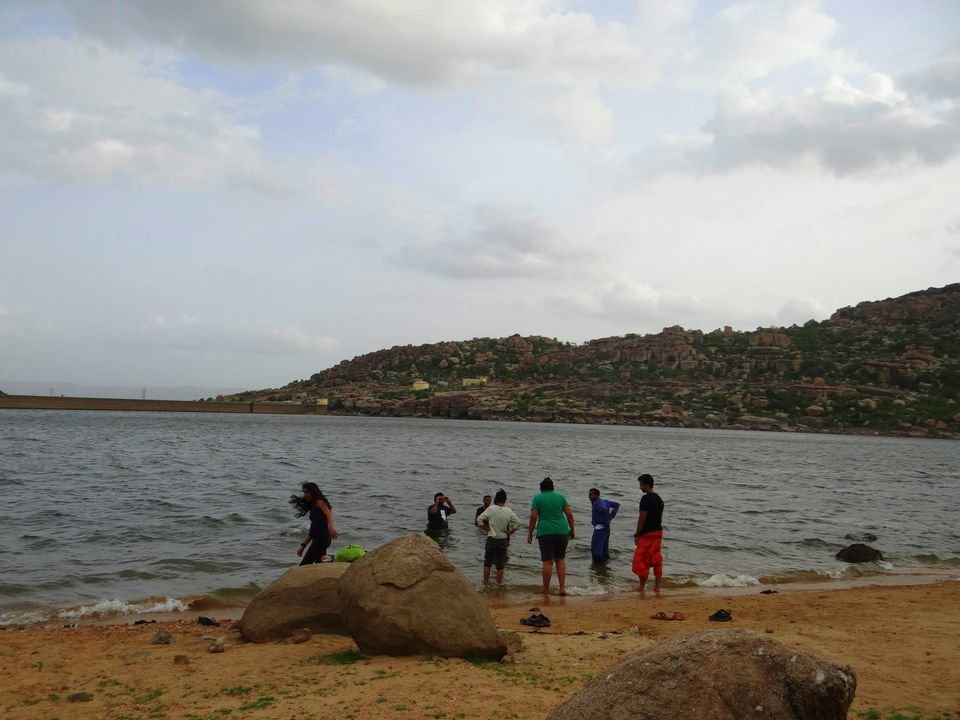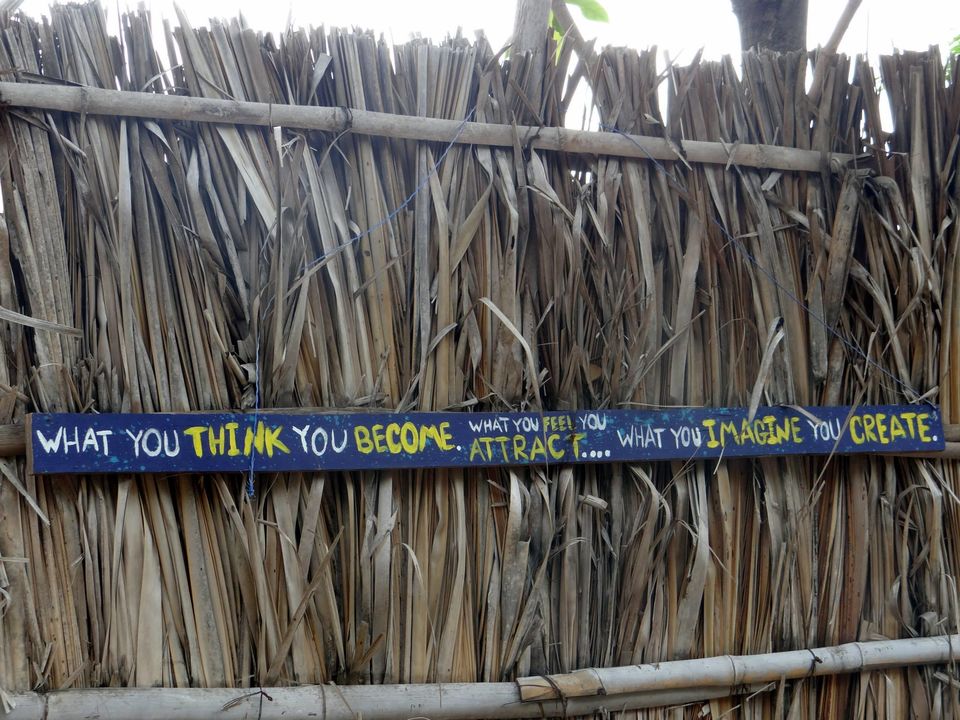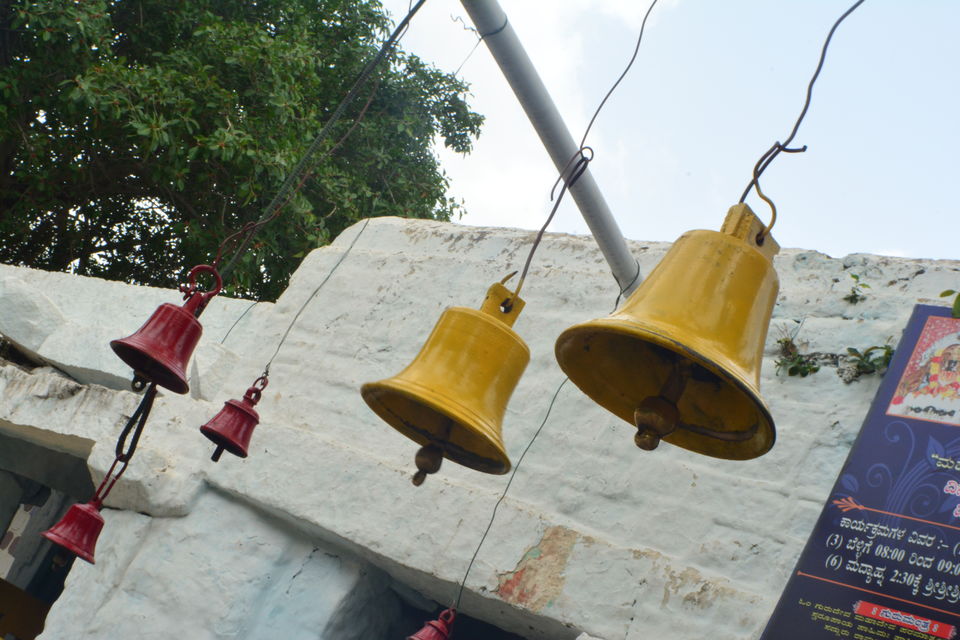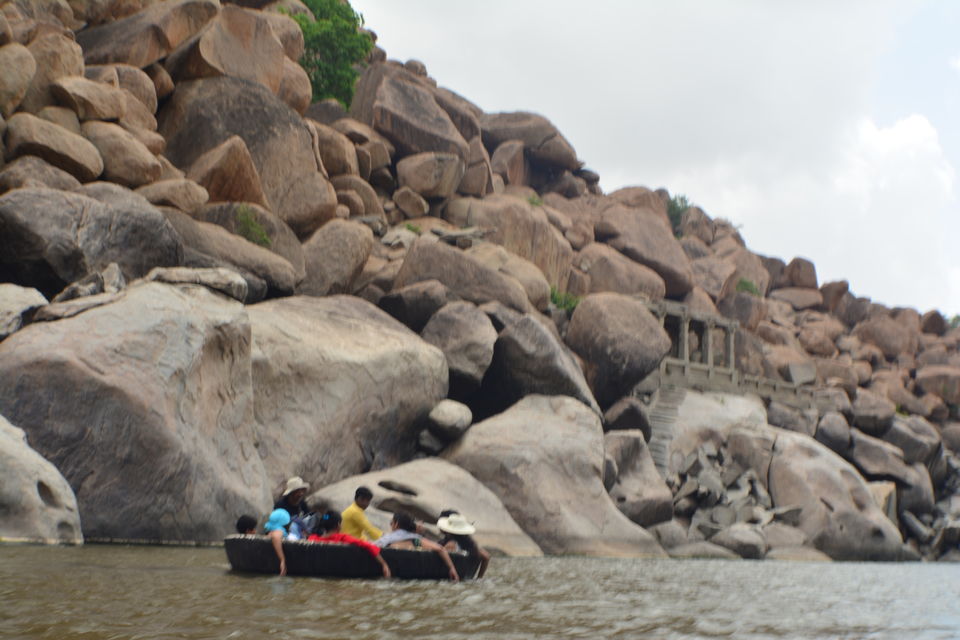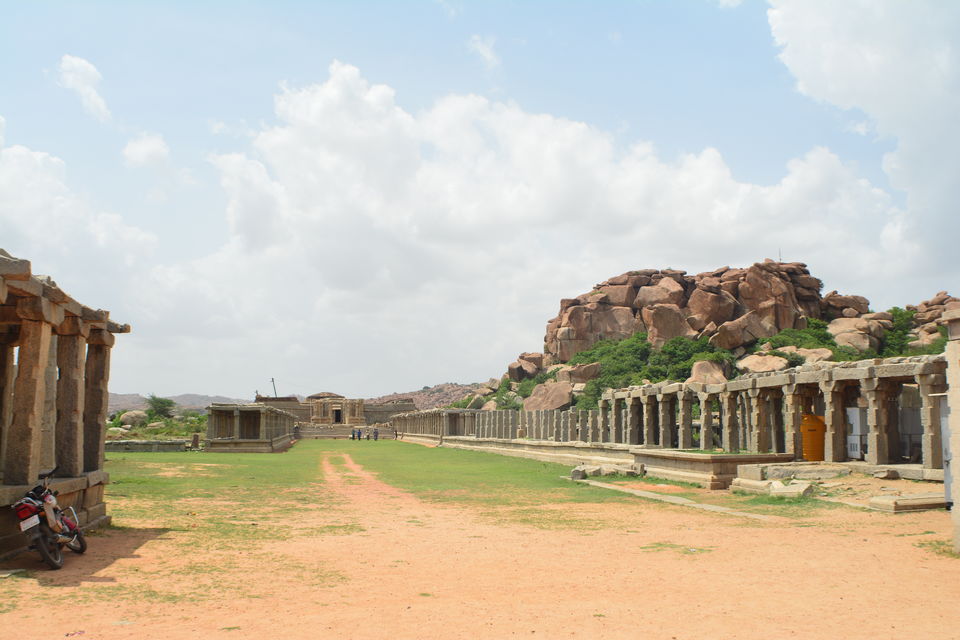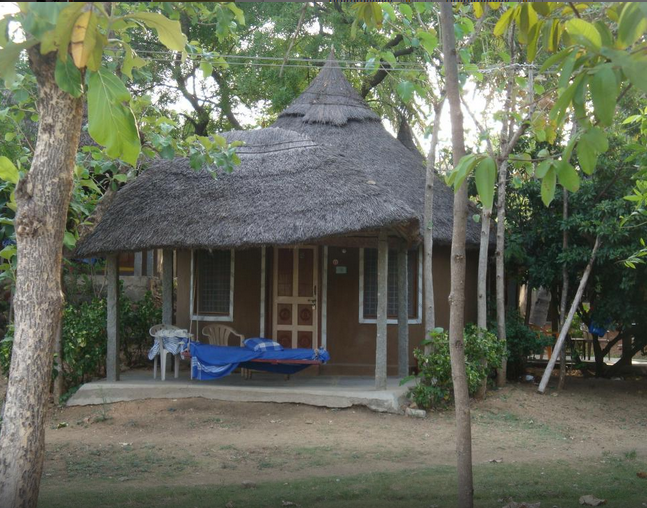 I had read a lot about Hampi and its historical architectures but was not really interested to give a visit until I came across a novel which I read. The story was quite interesting and when I realized that the places mentioned in it were actual places in Hampi, it sparked my interest and I finally decided to visit this place!
I started my research on the locations to visit, one of them being this restaurant called Mango Tree where the protagonist meets someone interesting, which I had read about in the book and the fact that it actually existed was an exhilarating thought for me to make this trip. As fate would have it, I bump across a travel group online who were heading to Hampi and it was "The Other Side" they were going to which intrigued me in the first place and Mango Tree was on their itinerary. Couldn't have asked for more!
I instantly made arrangements for the trip to happen which was a weekender(2 days). We took off to the UNESCO World Heritage site(Hampi) on Friday night, which was a 6-7 hours drive from Bangalore. We were twelve of us and had hired a tempo traveler.
We reached Hampi in the wee hours. As we got down the tempo, the typical smell of the countryside - cattle and its dung, hit us which you find everywhere across the streets of Hampi, which gives you a lovely feel of our rural India. The summer sun in June was bright, making the day quite hotter already.
Once you reach Hampi, you could walk down to the Tungabadra river which would take a good 15-20 minutes stroll and you need to take the ferry to cross the river to reach "The Other Side" or you could take the autos who may charge exorbitant rates, which is not advised.
After a 15 minute walk through the gullies of Hampi gazing at the houses which had Rangoli's (folk art designs created using chalk powder ) laid down on the cowdung infused porches infront of the houses are a common sight in rural areas (which is done as insulator from heat and also has anti-bacterial reasons), we reach down to the Tungabhadra river where a ferry is used to cross the river.

They have fixed timings to ensure they are full before they take off. We had to wait for an hour for the ferry to be full and a ticket was charged at Rs.15/- per head if you have one bag and goes upto 50 bucks if you have a more than one backpack!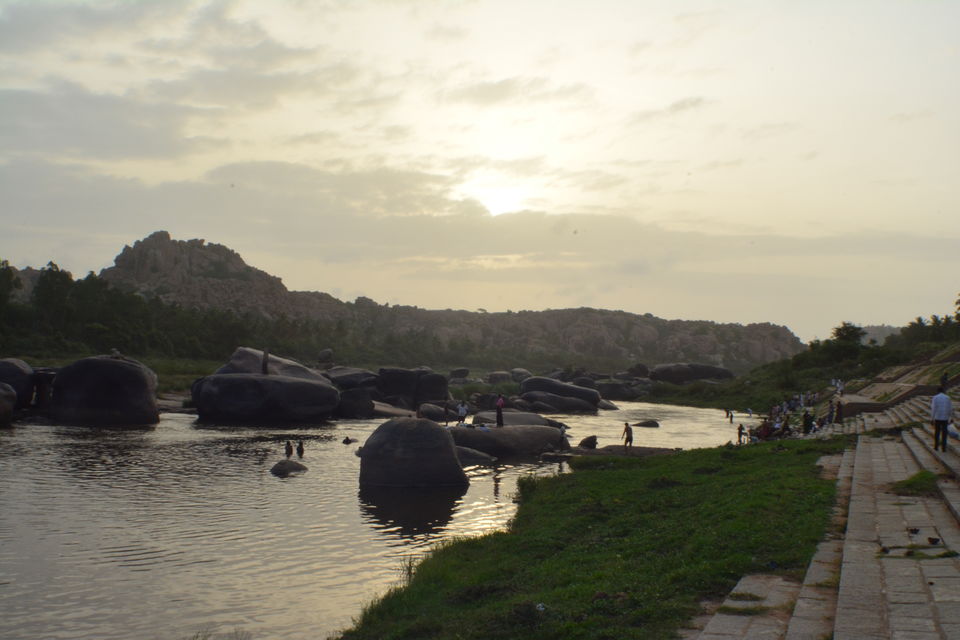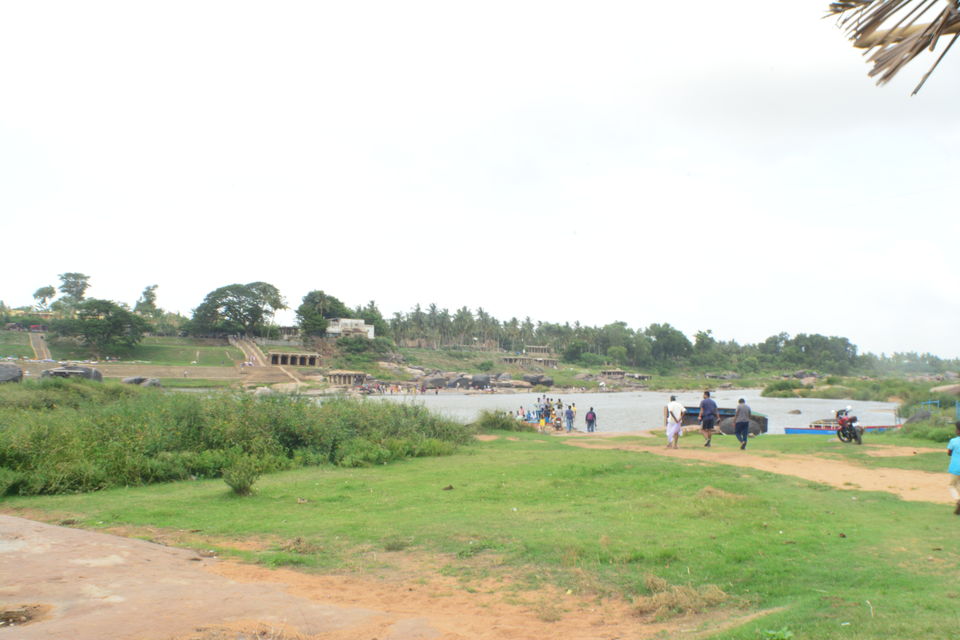 On reaching the other side of the river, we hike up few stairs carved out of the boulders and it opens up to the other side. It had a Goan feel to it (minus the beach). You see cottages and rustic shacks everywhere, paddy fields, coconut trees, graffiti on the walls and the homestays which had breakfast menu on display outside the place written in Russian!
Yes, you get English breakfast and Beer among other things which would give you a hippie feel in Hampi :). Who would have thought right?!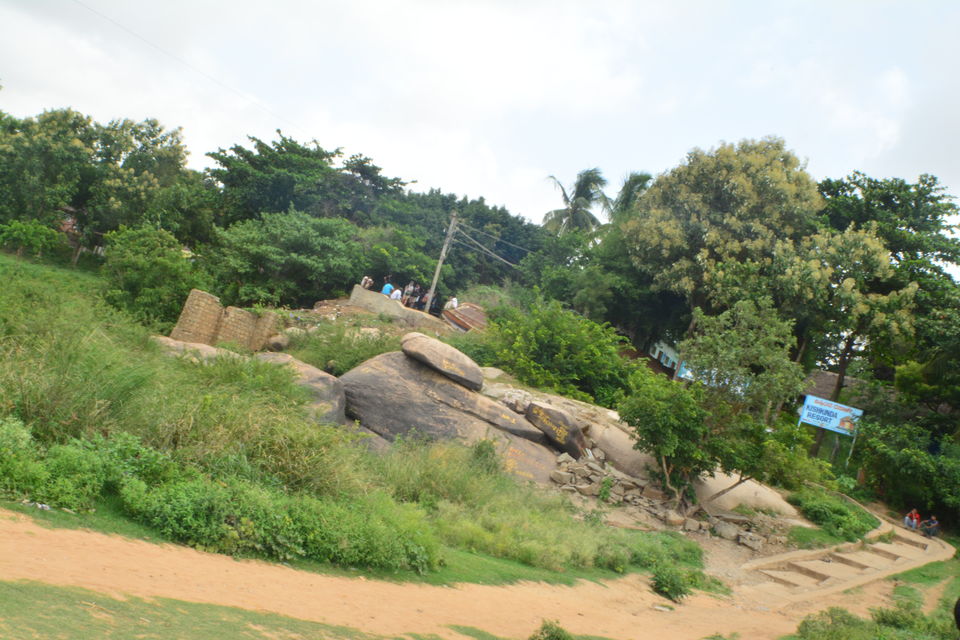 We walked down for about 20 minutes to find our guesthouse. The shacks were very quaint and calm. Every hut/shack had a rustic feel to it. A swing with a bed on it infront of each huts were a heavenly feel for our tired souls with cool fresh breeze brushing our faces.
We did not have the time to rest as we were there only for one night and had to cover a lot of places. We quickly freshened up and ordered for some tea.
There are a lot of guesthouses one would find which are quaint little shack kind of a place built of concrete.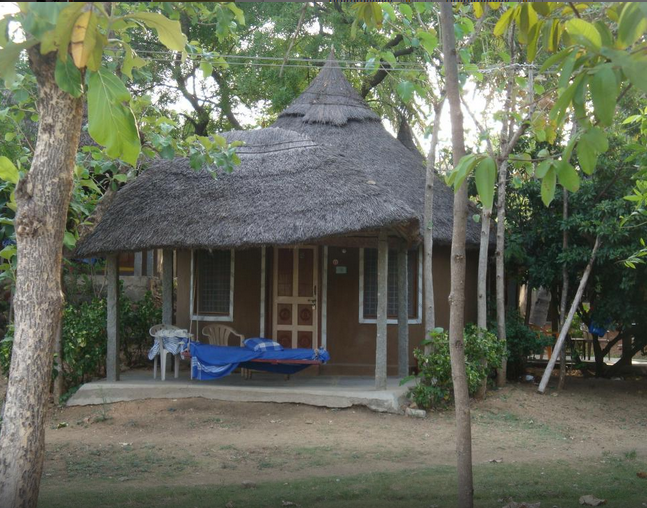 An amazing restaurant which you would not have expected it to be. You have to try their fruit lassis!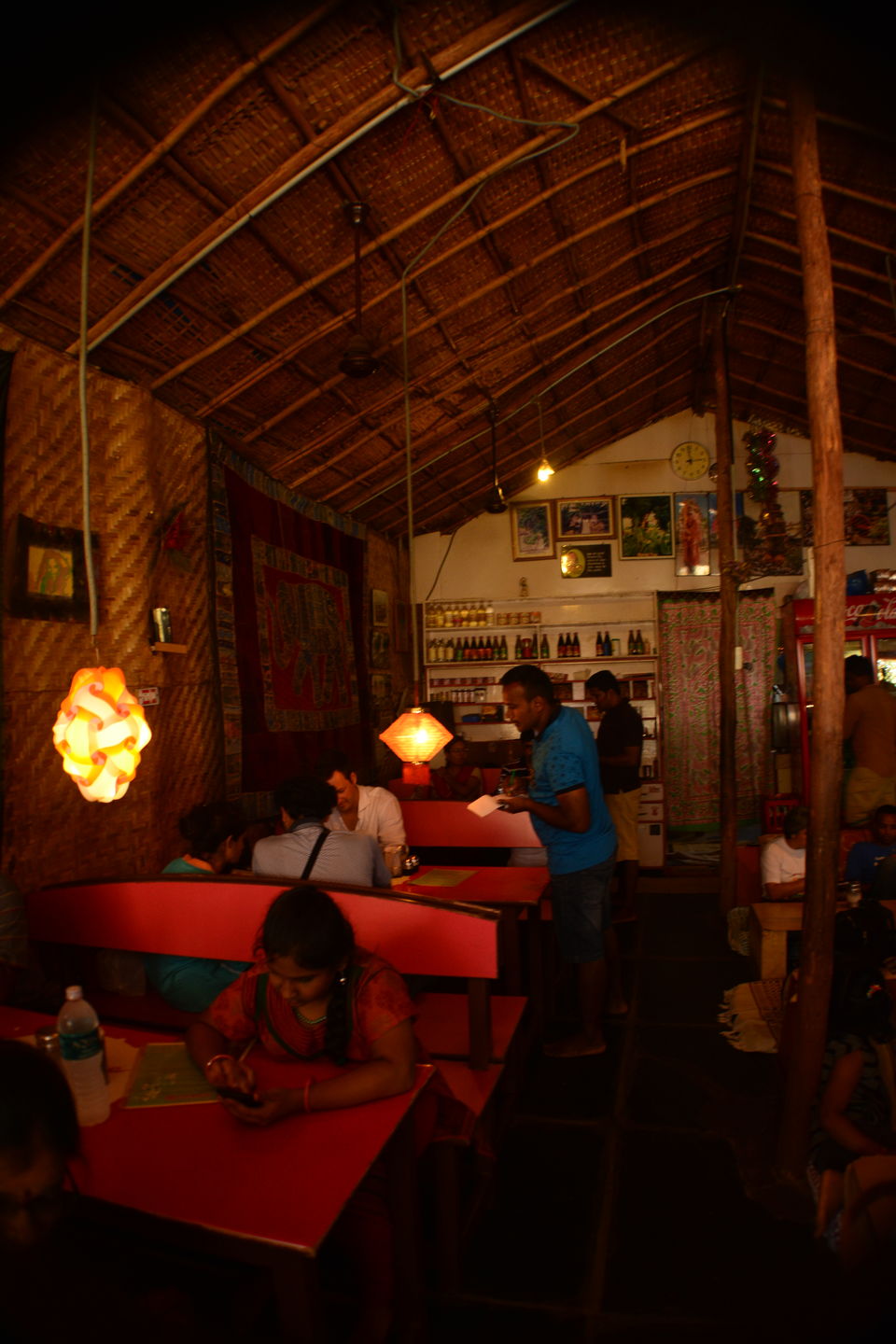 There a lot of small shops which sells accessories. You need to really hone your bargaining skills as they over quote prices when the tourists visit them.
After a quick lunch, we visited the usual places around the touristy side. There are quite interesting architectural wonders if that's your forte!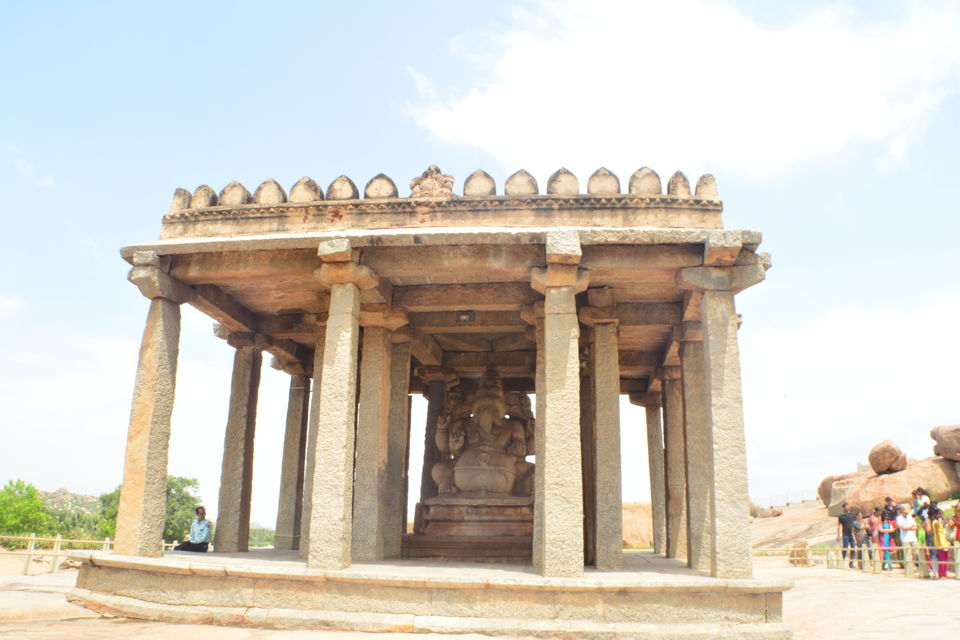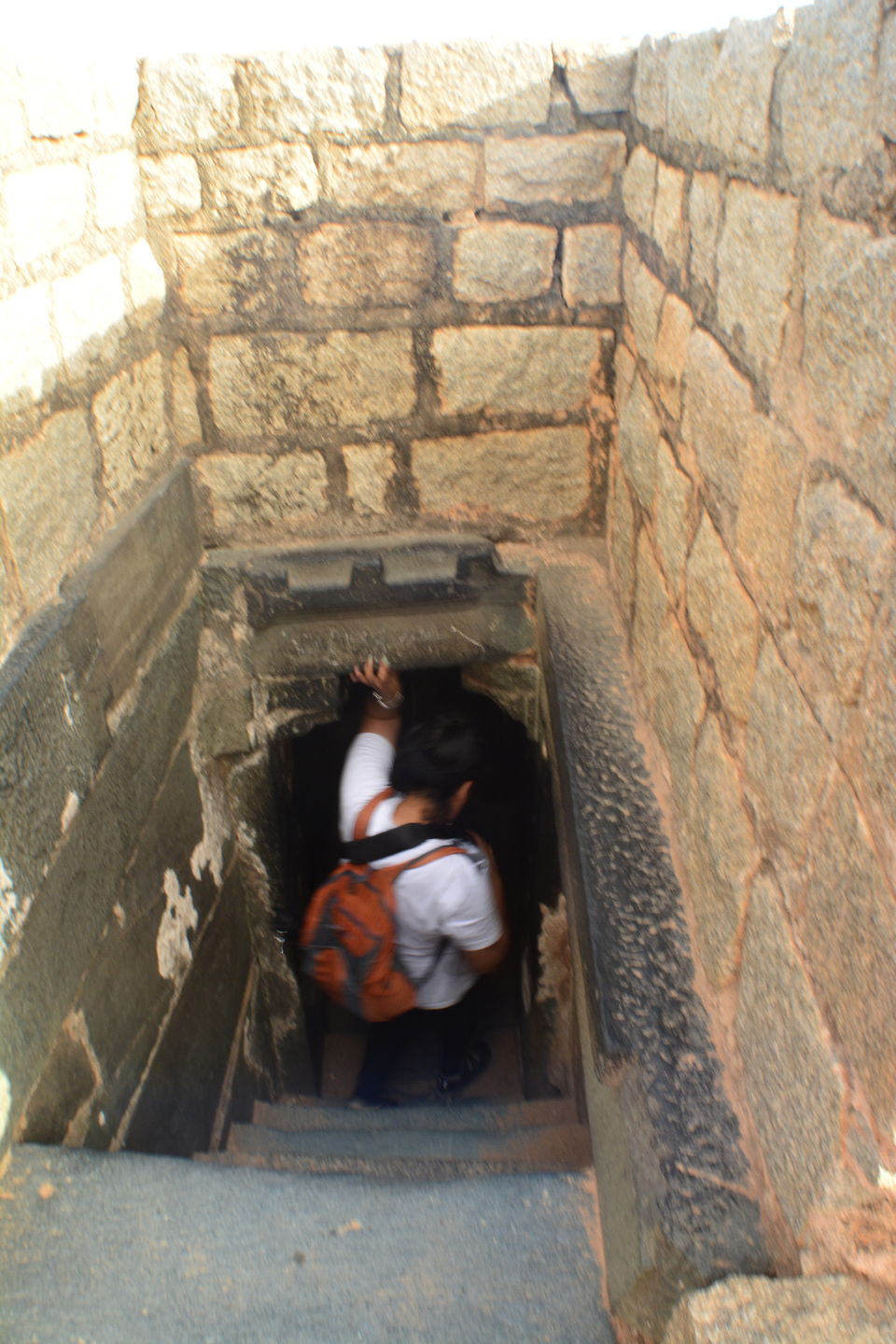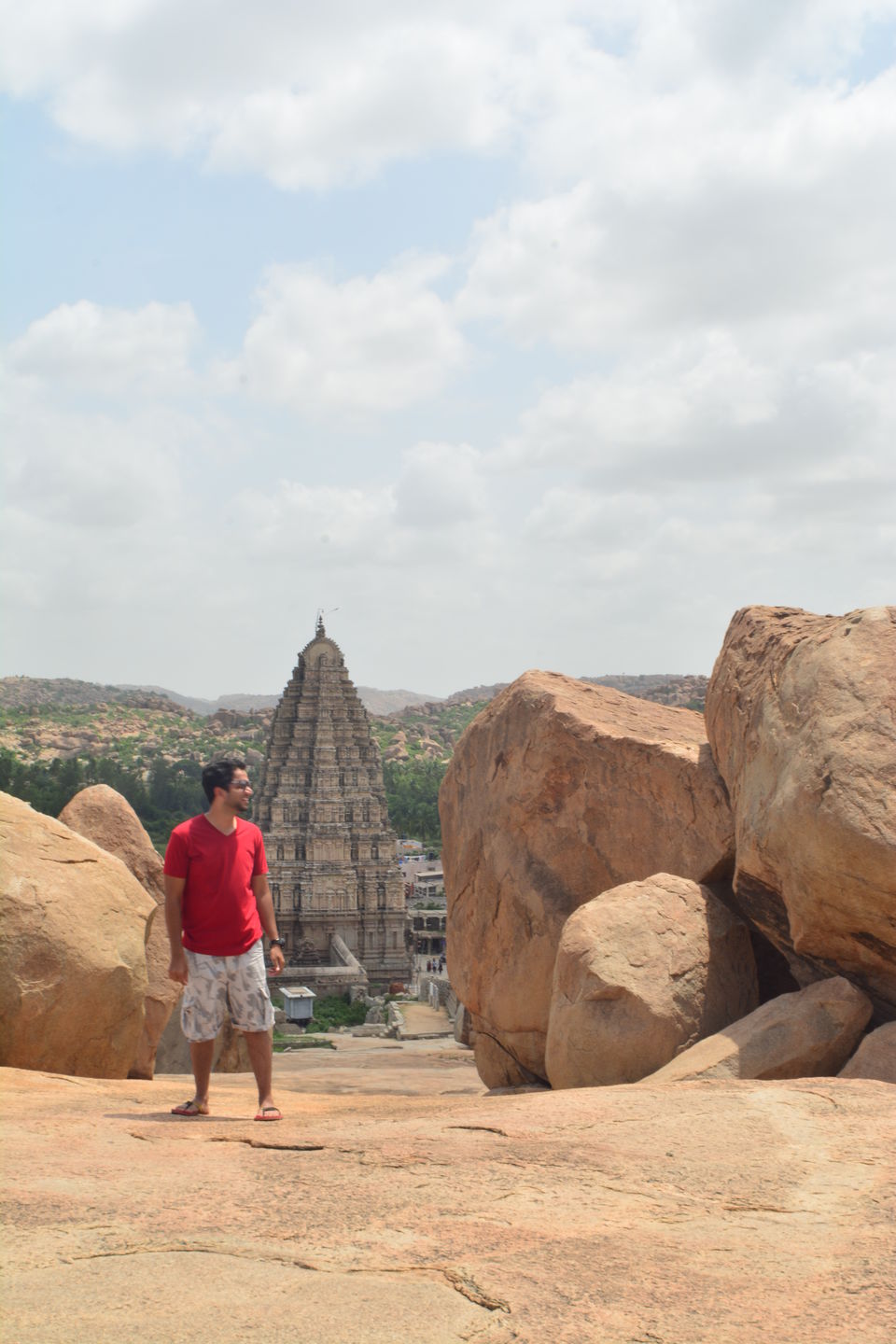 There are some offbeat places with very few or no tourists on the other side. There are boulders where you can spend the entire day just looking at the mesmerizing view. We also visited a famous Hanuman temple (God in the form of Monkey as per the mythology) which is believed to be the birth place of Lord Hanuman. It was exhausting to get to the top, which is a steep ascent of almost 600 stone steps.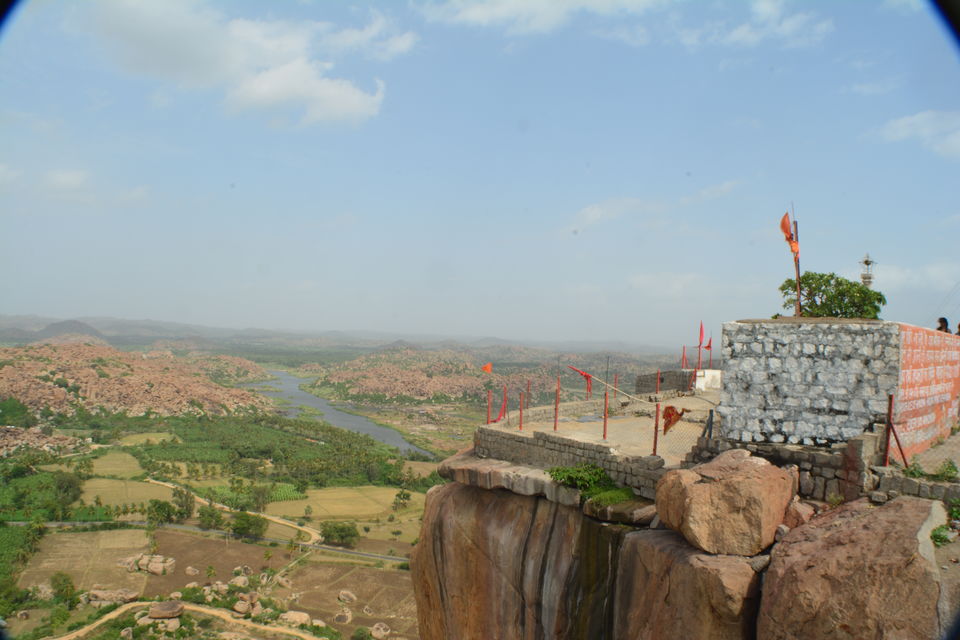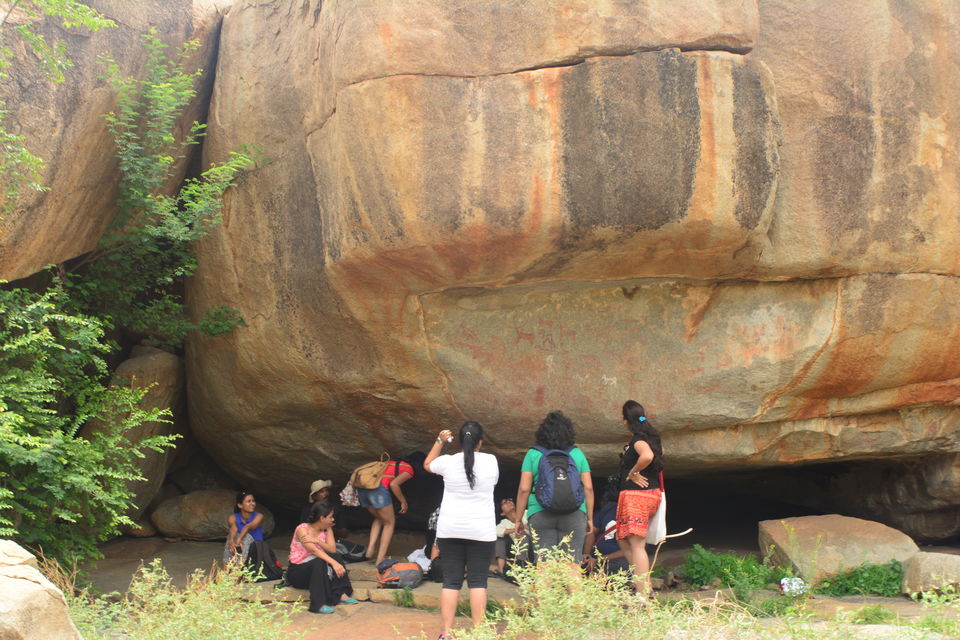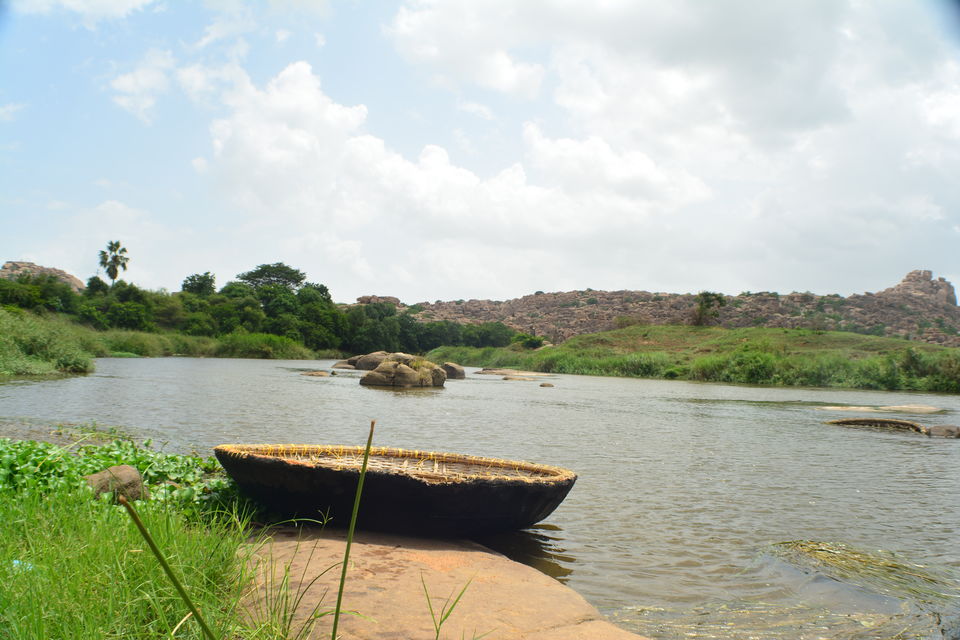 And the last place we visited was the backwaters of the Tungabhadra dam. Its a really peaceful, secluded place where you do not find people around. However, you need to be cautious when walking around on the shore and the banks of the river as there are a lot of broken beer bottles strewn across, which were probably used by the locals. (One of our group members had a cut on the feet by a broken glass!)
Quick Tip: Ensure you wear proper clothes while dipping in water(Female travellers ofcourse) as you will find few locals clicking random pictures or videos of tourists in this place, which happened to us and the area is quite deserted.