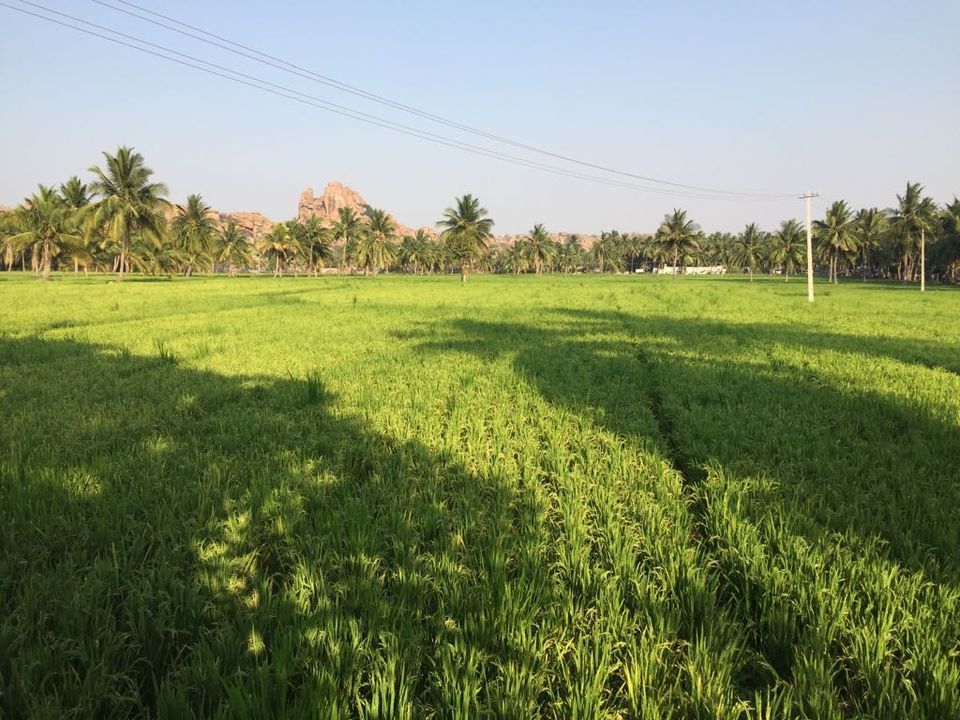 If you want to explore a place that is completely different from what it stands for - Go Hampi. If you want to be in a relaxed and chilled environment - go  Hampi. If you want to experience a Hippie life- Go Hampi. But make sure you go to the other side of Hampi;this other side is different from what this city of ruins is otherwise known for.
The Tungabhadra river as it flows across this heritage site of UNESCO;the river on its other side creates a different story.
Reach Hampi and take an auto directly to the ghat or the ferry point as it is popularly known as by the locals. The ferries and choricle take you to the other side of the river to experience a different world. The ferris run till sunset or 6 in the evening. Make sure you reach the ferry point on time to catch the last ferry. This is a two min ride to the other side.
As you get down from the ferry, walk ahead through the narrow lanes amidst trees and graffiti walled shops and you would be welcome by green fields with Bouldered hills on the background. The feeling itself would be of a different world altogether. There are varied shops and restaurants catering to all kind of tourists serving Israeli, Chinese, Indian etc. Stay in the cottages or guesthouses or shacks and enjoy stories of solo travellers, foreigners and as the sun sets and the moon shines enjoy the shack parties and the different aura of the place.
Tip: Rent a bicycle or a scooter to explore the place more.