Date: 23rd June 10PM to 25th June 11PM
Destination: Shivamoga, Jog falls, Gajanur Dam, Sakrebailu Elephant Camp, Chitrdurga Fort
Mode of Travel: Car(Maruti Suzuki Swift)
No. of Persons: 5(School Friends)
Stay: Hotel Ashoka Grand, Shivamoga
Kilometers Driven: 930 KM
Picking Up the Car: Pick up Date and Time: 23rd June 2017, 10:30 PM
After comparing the tariffs, T&C of all the self driven car rental website, we concluded to take the Car from Peersome. We had to pick the car from Le Meridien, Bangalore. 3 of us went together from Marathahalli.
I completed all the formalities(Provided an Original ID proof and xerox of Driving License, also signed on some papers mentioning the terms and conditions) and then went to the Car Parking to get the car.
Believe me guys, this was the best deal I could have got over other websites considering the fact that it was a festival season and long weekend. Reasons below:

1) The car was in very good condition with a run of over 25k km when handed over to us.

2) Tariff charged was 6000 for 2 days i.e. approximately 50 hours
3) Refundable amount deposited: Rs.5000
Picking up Friends:
We headed towards Yeshvanthpur to pick 2 of our friends and then started our journey at around 11:30 PM. We also took Bluetooth Speakers which made the ride more joyful.
Deciding the Routes:
There are 3 routes which will lead you to Shivamoga. Although, there is not much of a difference in number of kilometres. Dissimilarity lies in the level of comfort that each route will offer.
While going, we took the Bangalore - Tumakur - Tiptur - Bhadravati - Shimoga route(Total 285 KM). Till Tumkur you will find it tempting to drive but after that I would not say that the route was delightful to ride because it was a single lane road and not properly maintained one. There were unexpected bumpers and potholes which can damage the car if you do not maintain the speed. Number of Villages were more which also affected our speed.
If you get a kick after driving through forests and a bit of off road then you will like it. We took one chai break at 3 AM(I don't remember the Village name).
Finally, we reached Shivamoga at 5:30 AM.
Deciding places to Visit:
We skipped checking in to Hotel and decided to continue our journey to Jog Falls(101 KM from Shivamoga).
Route from our hotel to Jog Falls was very beautiful and wide enough with small lights blinking which provide you better visibility in sharp turns. Again we took a small Chai and photo session break and then reached Jog Falls at 7:30 - 8 AM.
Jog falls must be in your list of places to visit because it will give you immense satisfaction and the view is a treat for your eyes. Entry fees was Rs. 5 for Indians. Let me make it clear that the photos that you see in Google of Jog falls, it is not the same. The amount and force is less if you compare it. Still the view and water fall was scenic enough to make your day. Below are the breathtaking Snapshots: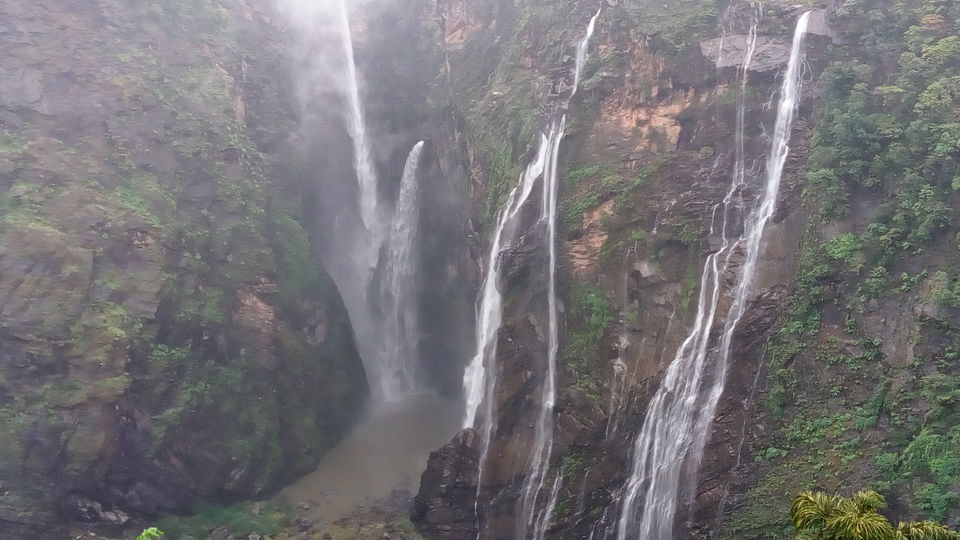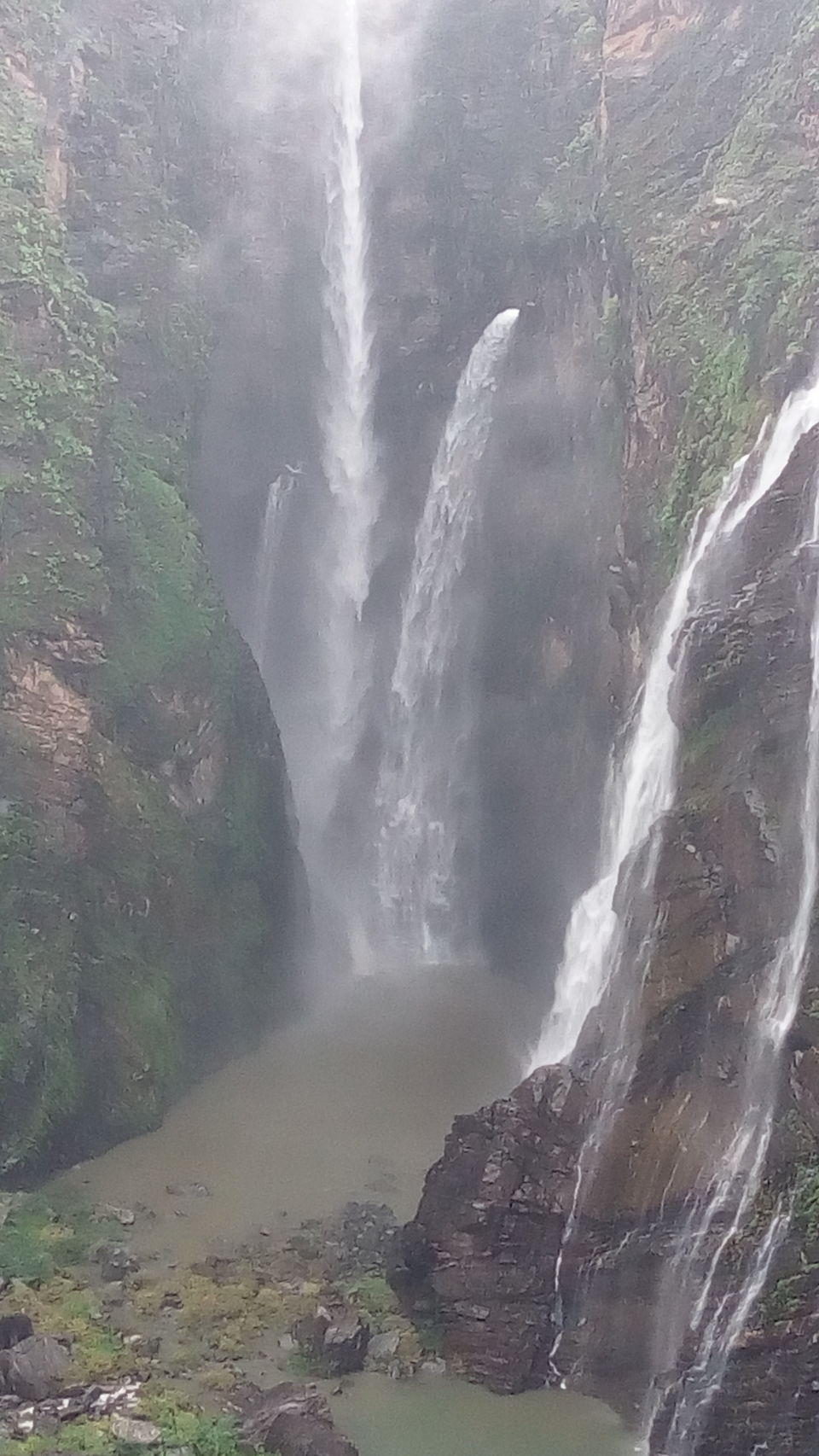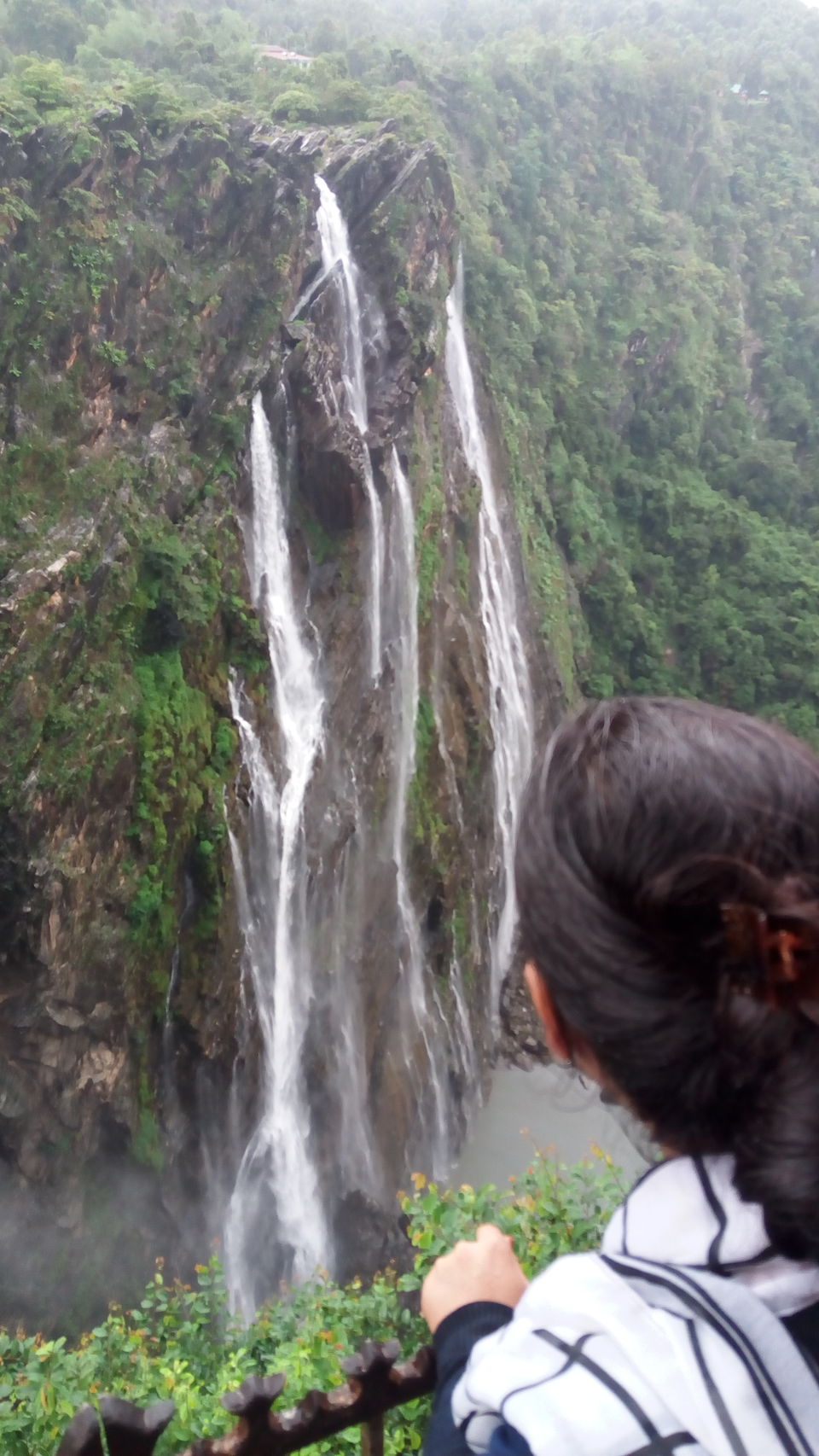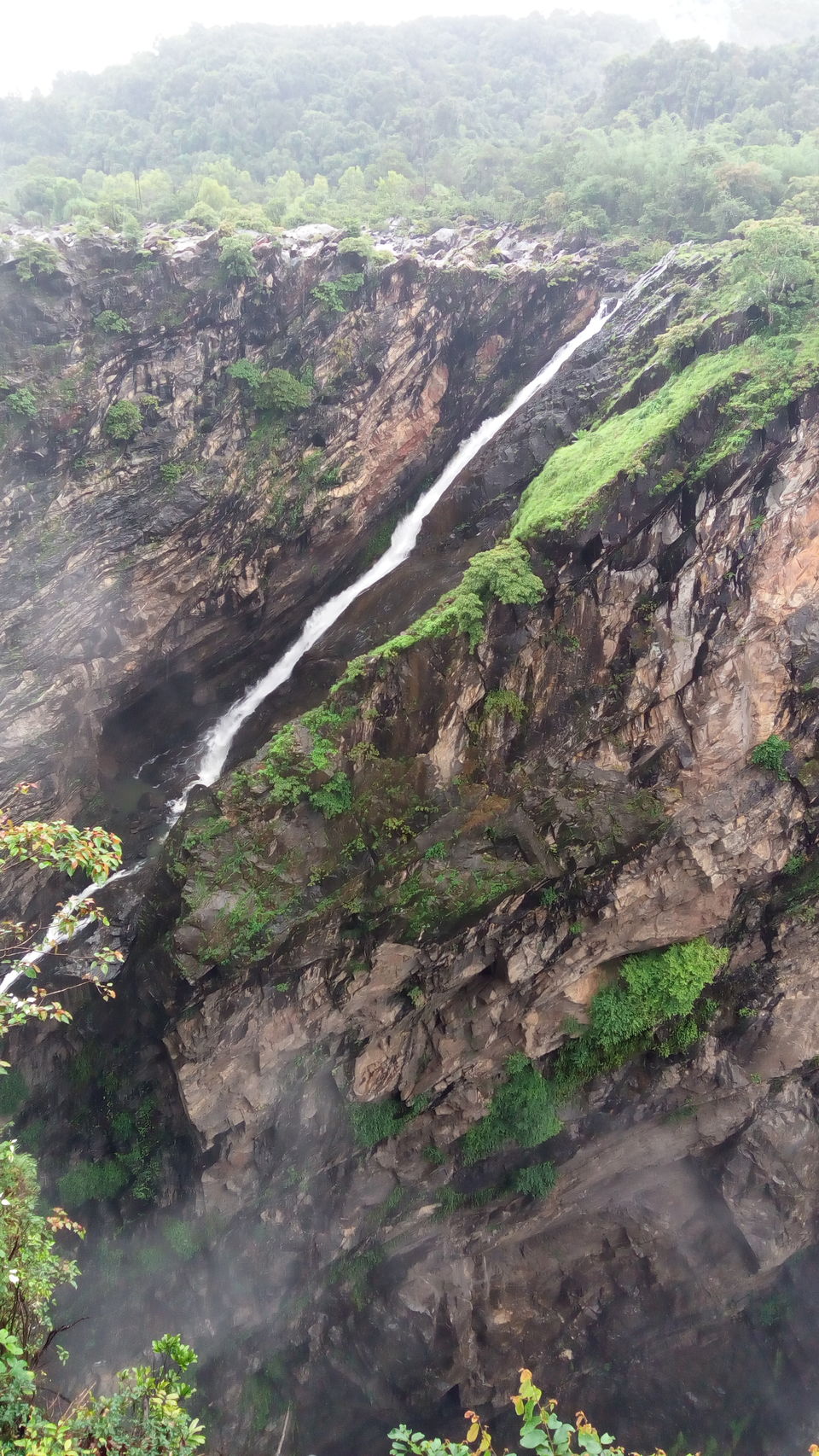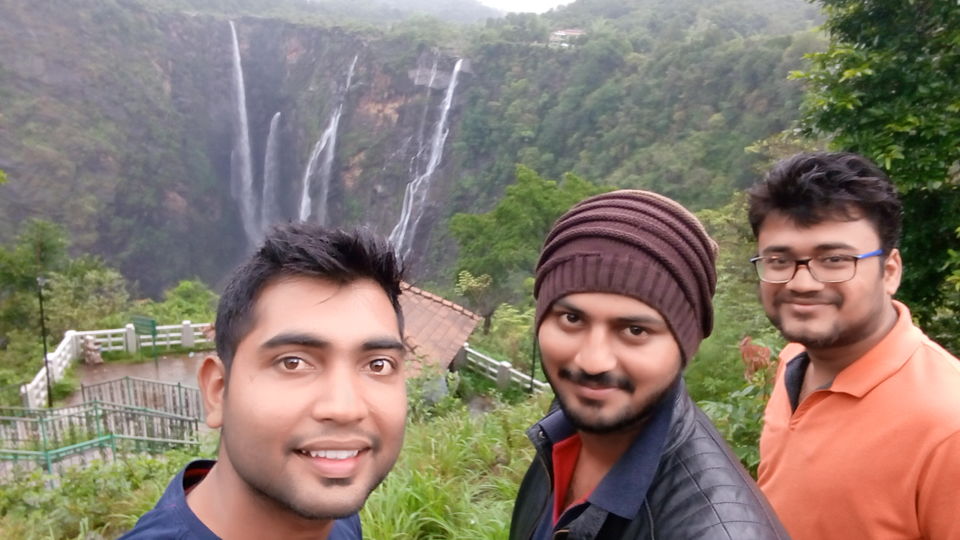 We hired a guide who took us to 4 different spots which provided mind boggling view of the fall. One cannot figure out those places on their own and you need to take the help of a local guide. He charged Rs. 500 which was worth it for the value we received.
Witnessing such a wonderful fall, we were relieved of our tiredness of driving through entire night.
"One more important information that I would like to share is that there are staircases made to go to the bottom of the fall. Although, you can't go near the water. And, it opens at 10 AM and it will take around 4 hours for the entire to and fro journey. We were compelled to skip this part considering our situation."
After all this, we went back to Shivamoga and reached there by 11:30 AM.
You guys must be thinking what happened to the fooding part. Here it is, we took a lot of snacks for the journey which helped us to survive till 11 AM.
I did some research earlier about the good vegetarian reataurant(Yes, we all are pure vegetarians). Few of them were Anmol Multi Cuisine Restaurant, Meenakshi Bhavan etc. We went to Anmol Multi Cuisine Restaurant. Unfortunately, they were not taking Main course orders before 12 PM. We didn't have the patience to go to any other restaurant. Therefore, We ordered Idli, Dosa, Puri and few other breakfast items. Quality and quantity was good. Also, the price was decent.
After finishing our Brunch, we moved to Ashoka Grand to check in. Booking was made from 24th June for 24 hour period. Best part is that there are no constraints in the timing part. Check in can be done at any time and 24 hours are calculated from that point onward.
For Images of the hotel, please refer google images.
Ours was non AC rooms and it was quite big offering enough space to put an extra bed. Tariff Charged was 2900 for 2 double bedded Rooms(3+2). We directly crashed on the bed after completing the formalities.
Again, woke up at 5 PM and decided to explore the beautiful Shivamoga city and travelled to the merging point of Tunga and Bhadra River(Around 20 KMs from Hotel). Then we went to City Centre mall to hang around and had dinner at Dominos.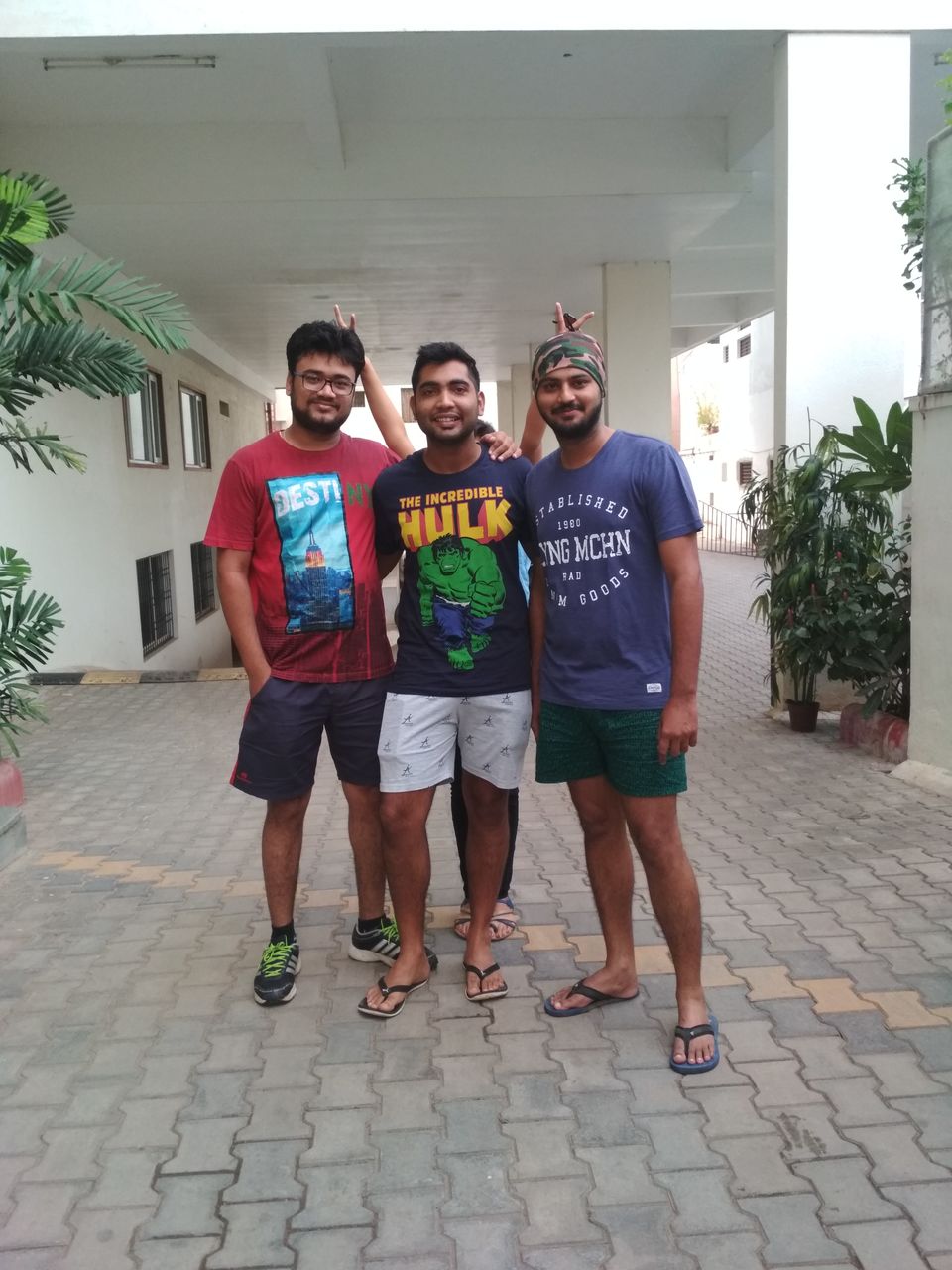 We didn't waste any more time and went back to hotel and started playing 29(Cards Game) and played till 12 AM and then slept.
Second Day:
Woke up at 7 AM, got ready by 8 AM and checked out from the hotel at 9:30 AM after having breakfast in the same hotel. Room service was great and prompt in response to Customers request.
South Indian Dishes like Idli and Dosas are almost good everywhere. We sticked to it for our breakfast.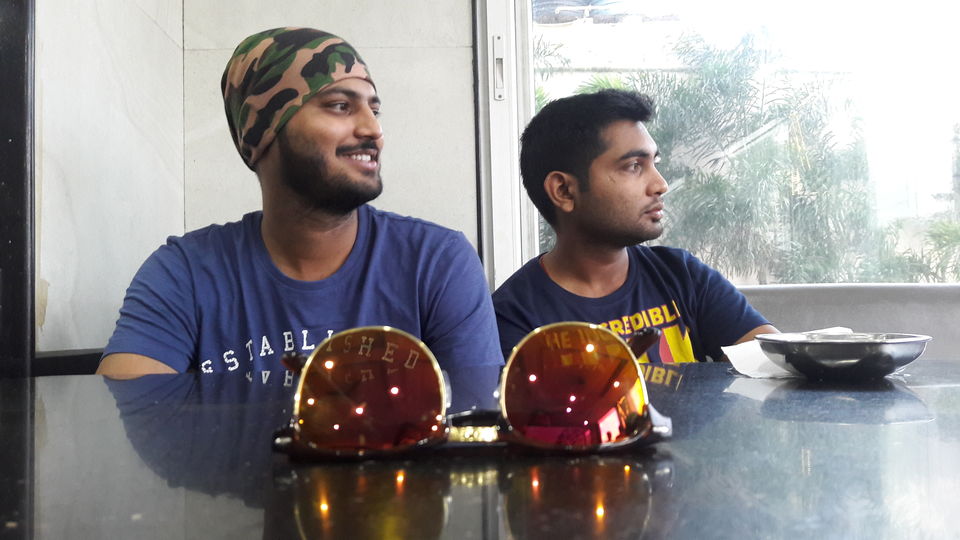 We decided to go to Gajanur Dam and Sakrebailu Elephant Camp which is not that far from each other. These places were a picturesque description of Nature. Clicked a lot of photos there and then decided to leave Shivamoga by 12 noon. There is no charge to get in to Gajanur Dam and Rs 30 per person to enter into the Elephant Camp.
Now it was time to take the sexiest route i.e. Shimoga - Chitradurga - Bangalore(Total 310 Kms). We started off from Shivamoga towards Chitradurga. Route was kinda okay.
We decided to have lunch before heading to the fort. We took help from Google and went to Anand sweets and restaurant. The restaurant was good and hygienic. We ordered 2 North Indian Thali, Veg Hyderabadi Biryani along with soft drinks. The service was good, price was reasonable and quality of food was great.
Chitradurga is famous for the historical Chitradurga fort which is really humongous and offers a great deal of knowledge about the different dynastic rulers(Though I didn't focus much on that part:P). Entry Fee: Rs 25 per person.
Fortunately, we also got an opportunity to have a glimpse of the Monkey Man of India. He was climbing the huge walls within seconds and without any support.
One thing I would specifically mention is to beware of the monkeys there as they are very mischievous(Few incidents happened which made me to write this:D). Below is one of the snapshot: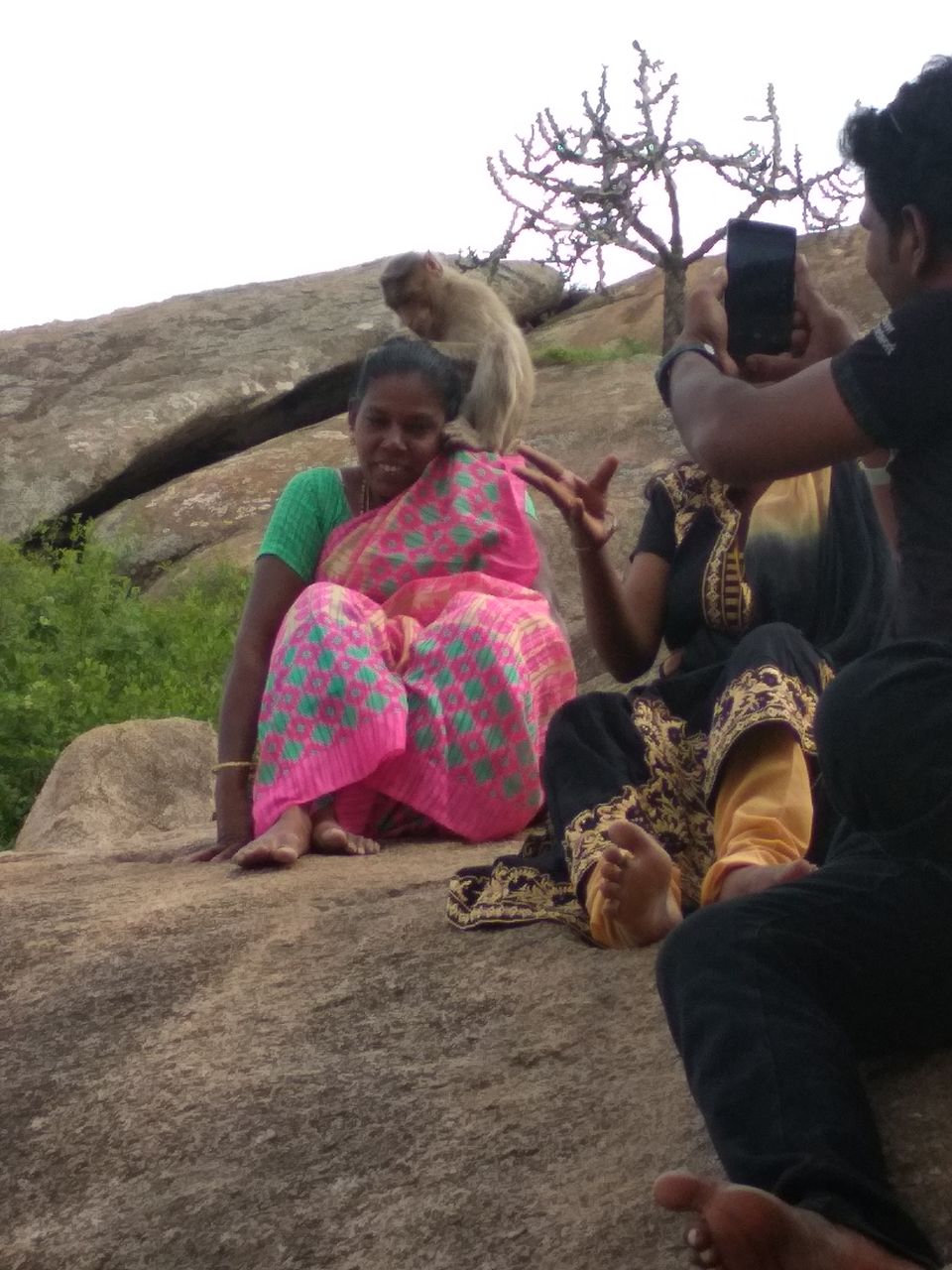 Now it was time for us to head back to Bangalore. Started from Chitradurga and boy oh boy the highway was of six lane with proper fences on both the sides to prevent unnecessary interruptions. We took a break in Tumakuru to have chaat and gupchup.
We reached Bangalore(Yeshvanthpur) by 8:30 PM and then returned the car at 9 PM.
Most of you would say that we haven't covered much of the tourist spots. I would recommend you to enjoy the beauty of all the places completely and don't try to finish them in a jiffy. Robert Louis Stevenson has said that "For my part, I travel not to go anywhere, but to go. I travel for travel's sake. The great affair is to move."
P.S. Lastly, bunch of good friends and beautiful routes makes the trip memorable. Our journey was full of excitement and contentment. During the entire journey, we were playing Antakshari and having fun with each other. I was amazed to see the collection of songs covering the 90's and the most recent ones with 2 of my friends(Not in phone but in their mind). Tim Cahill quoted that: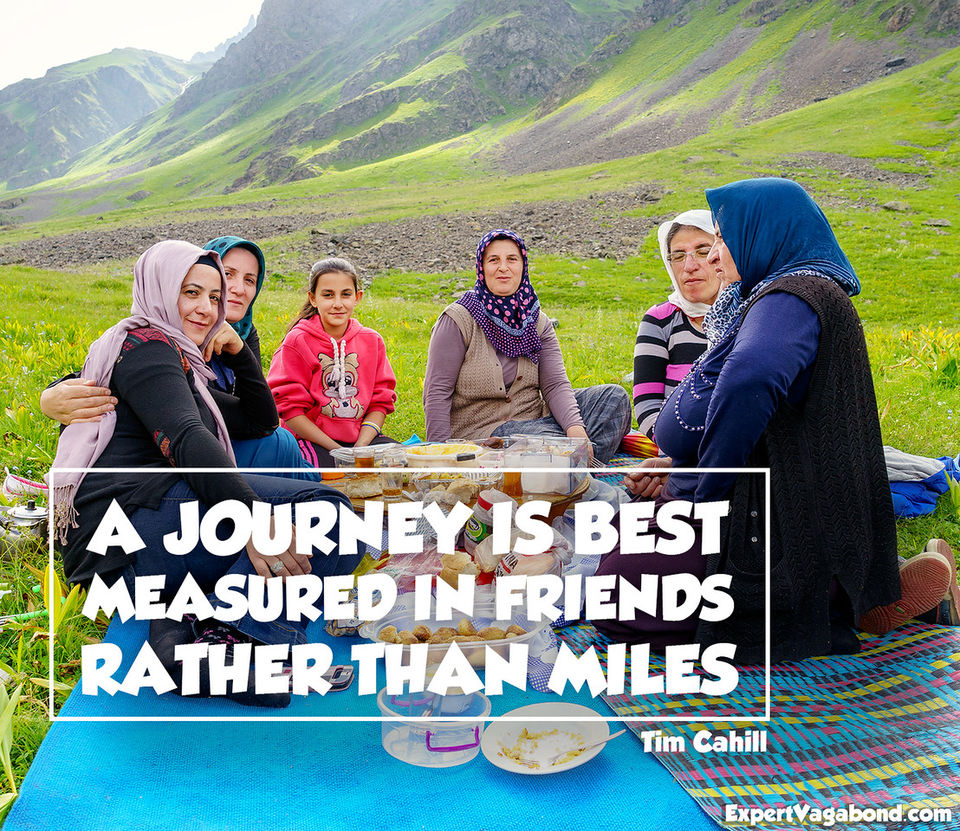 I hope I have covered all the details so that it would help you in planning your trip to Shivamoga.
Frequent Searches Leading To This Page:-
bangalore to Shivamoga trips, bangalore to Shivamoga tour package, weekend getaways from bangalore, weekend trip to Shivamoga from bangalore, holiday tour package of Shivamoga from bangalore