Temple of Lord Bahubali in Shravanabelagola looked majestic from the road as our ride approached the gates.
When in vehicle one imagines all the wonderful sights one will be witnessing inside the premises. And God bless the wonderful photos pasted all over Google which motivates you to visit them in the first place.
But it is one LONG LONG ride up the stairs which our ancestors built to test us. "Who's idea was this?" One asked.
I had no idea to be honest.
The sheer number of the steps was intimidating.
50 steps and I thought I'll faint and roll down.
At 75th my world went round.
100th and I was sure I'll drop dead.
But watching a granny prancing happily up the stairs inspired me to complete what I had started.
667 steps(or more, I was too tired to count) and it was worth the climb. The beautiful quaint town below with greenery at the borders and beyond. The majestic monolith which only inspires you to visit the others and complete your pilgrimage.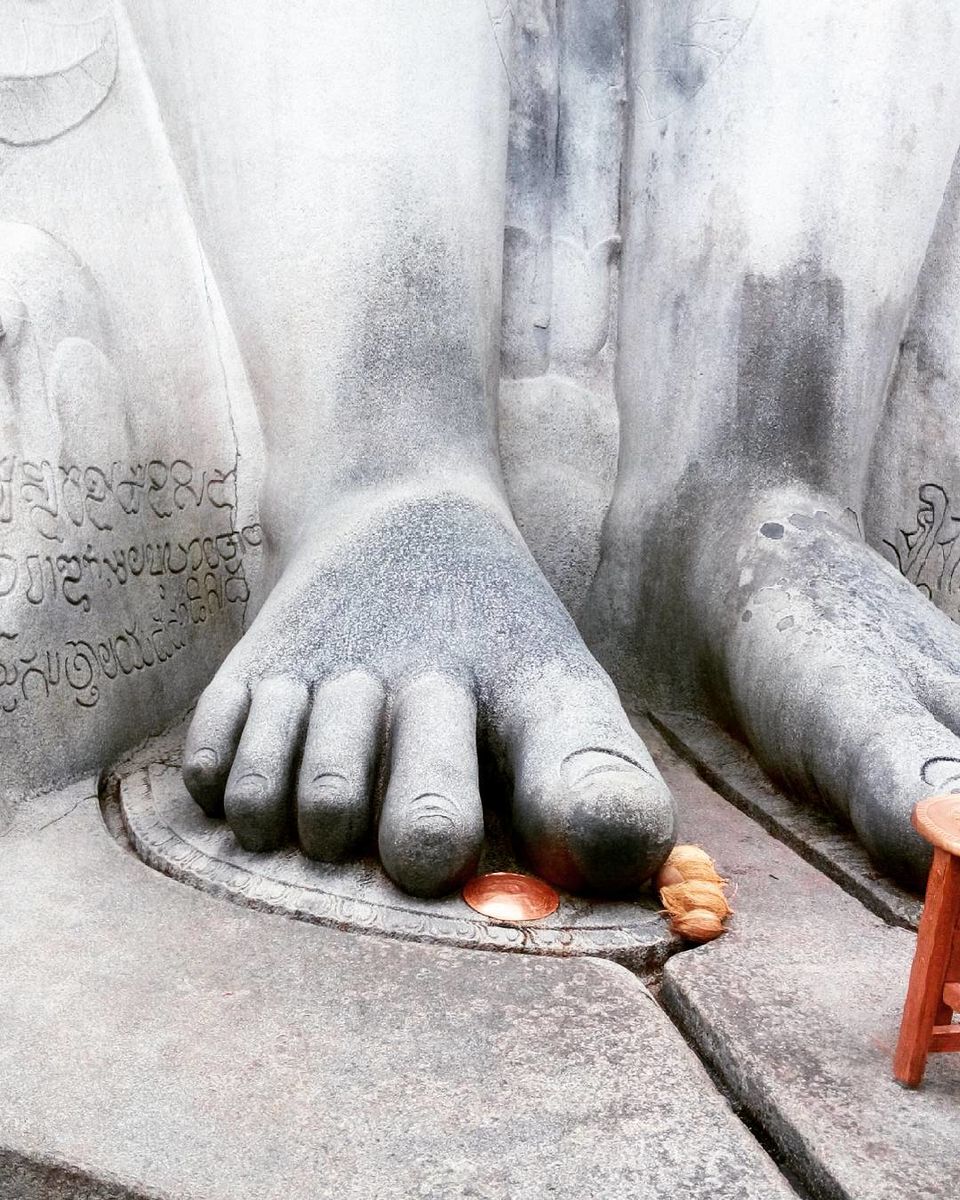 I will definitely suggest everyone to sit for sometime and soak in the scenery and the soothing wind( if lucky then cloudy weather too ????). I only asked the ethreal beings for forgiveness in form of the stair climbing penance which I had offered. A beautiful historic heritage for us.
The cost of the taxi from Mysore was Rs 2200 odd which included trip to Belur and Halebidu. A well within budget trip if travelling in a group. And there are many small restaurants near by in the market area to curb the growling of the tummy after the endless feat of the straight climb. One time visit is must as one gets to know about our rich history. Not to forget the beautiful view of the city from top. A sense of achievement and wonderment in one short trip for all.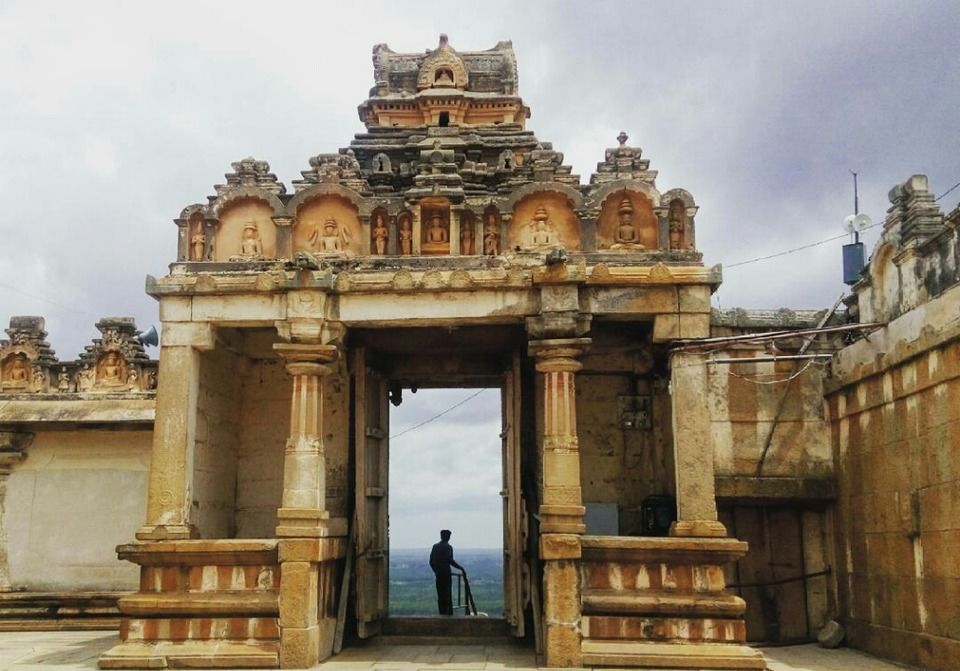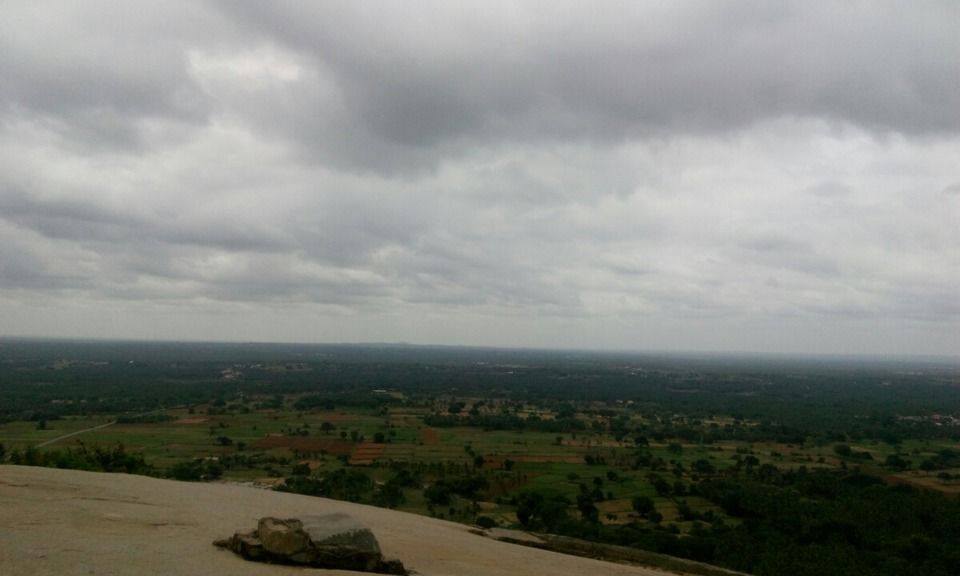 PS: Try covering Mysore, Srirangapatna, Shravanabelagola and Belur. Great historical place for kids to see and learn. Better than mugging history blindly :)