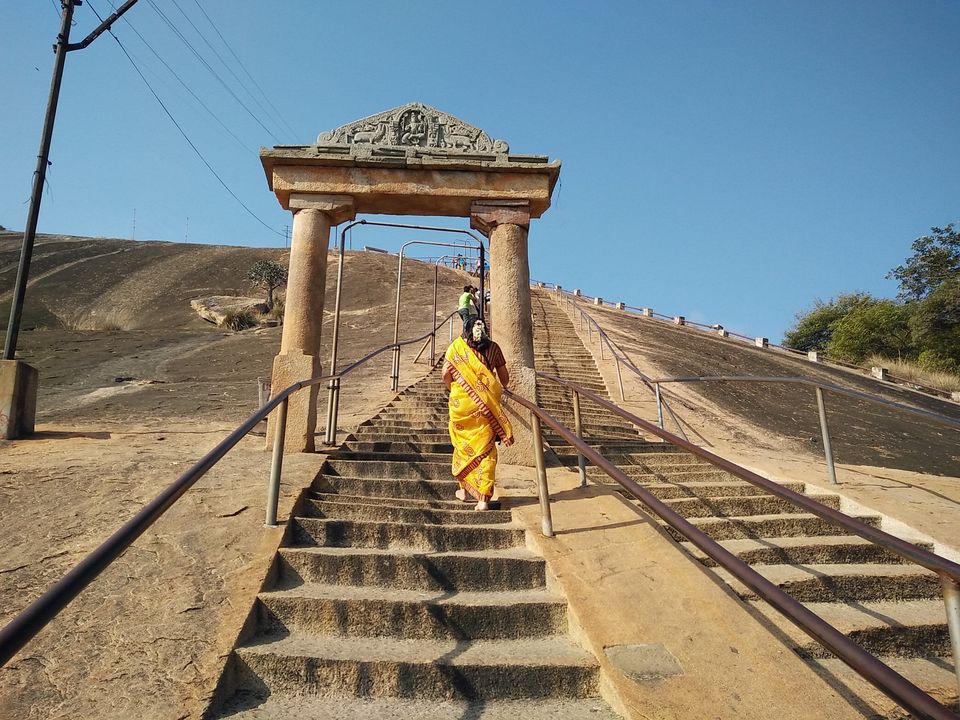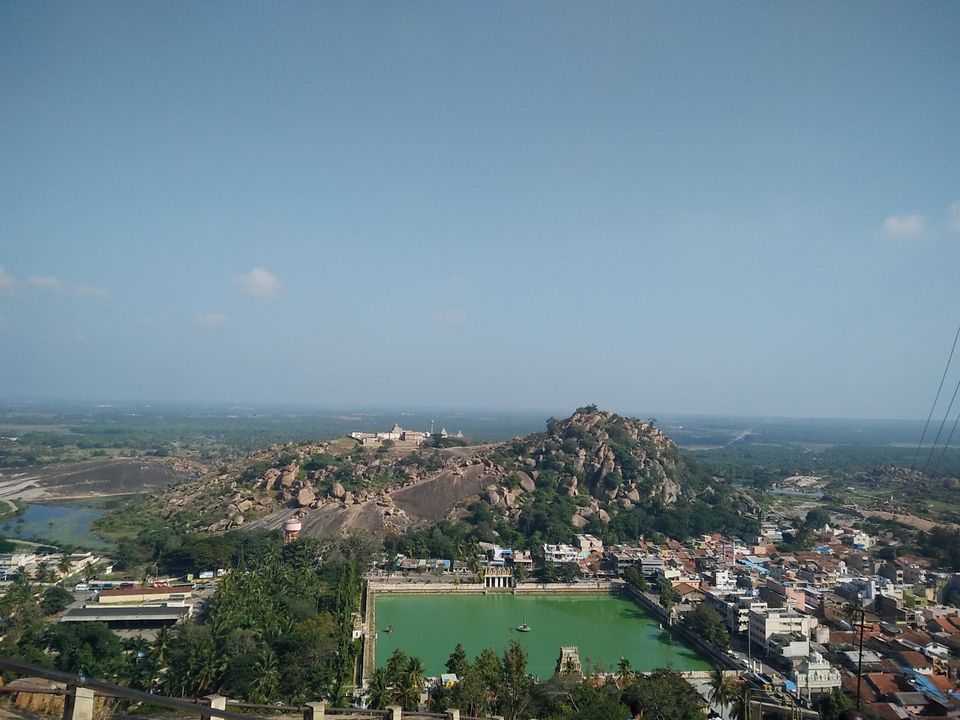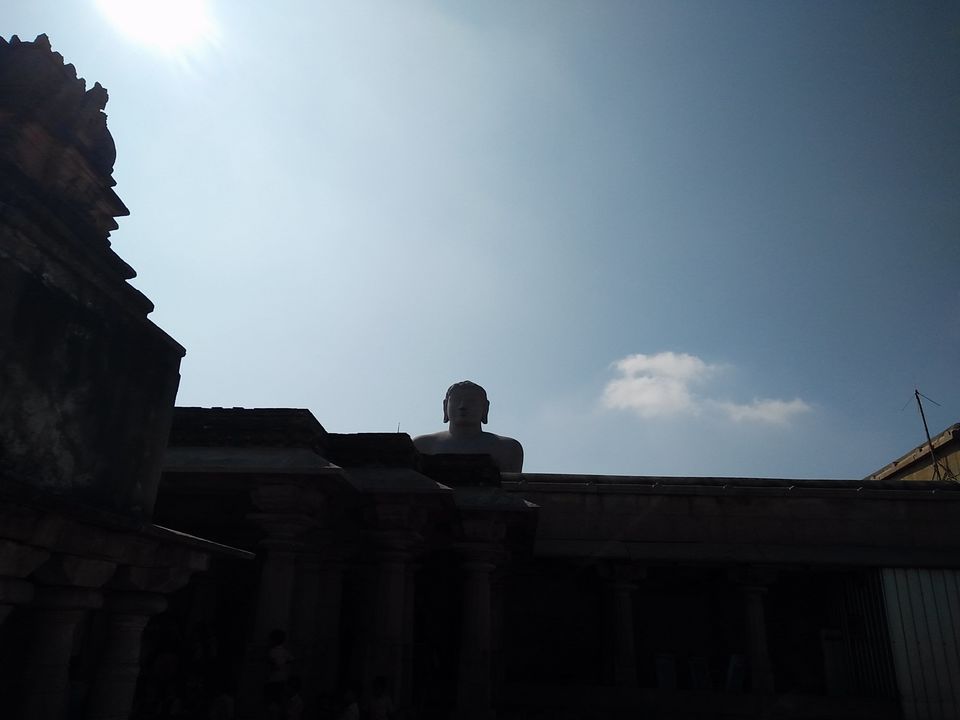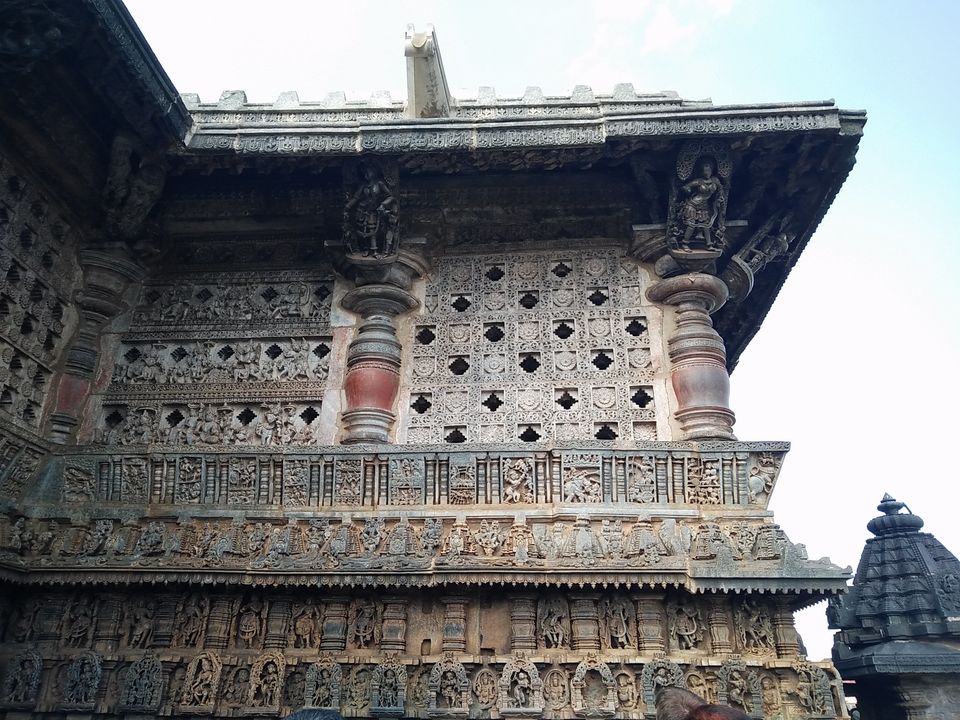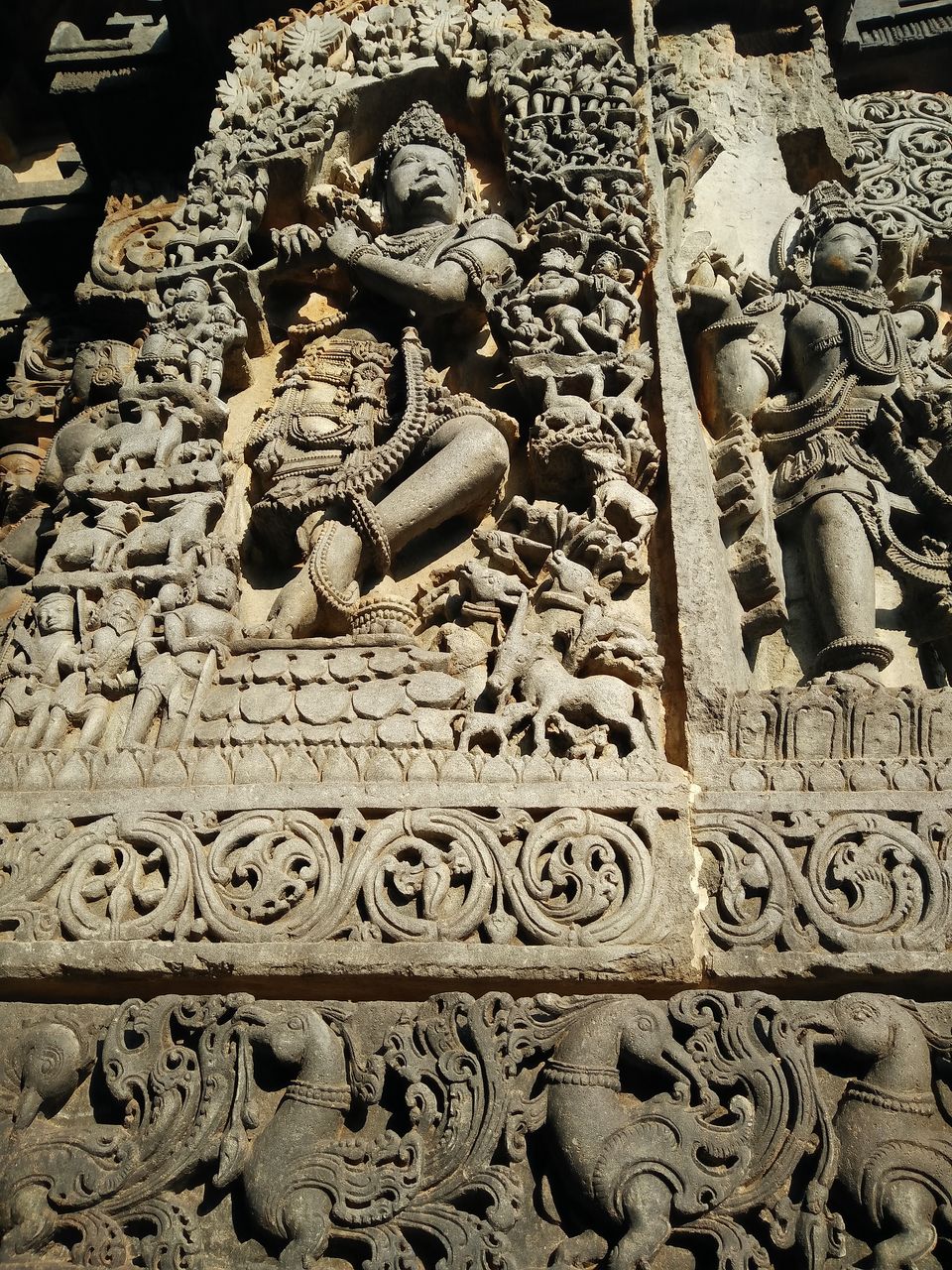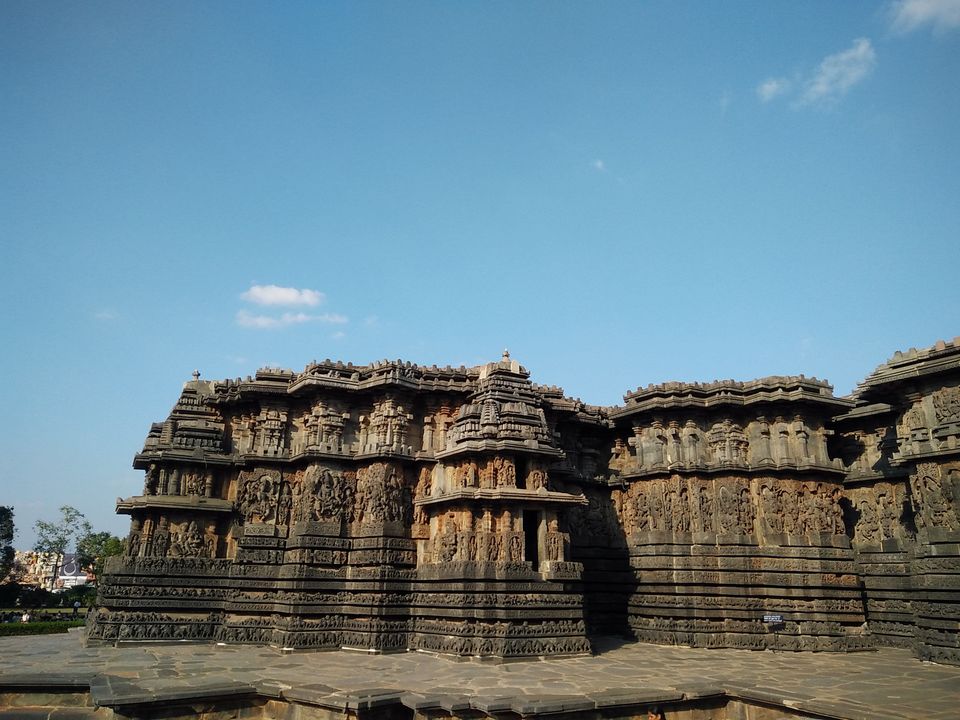 Overnight decision. Easy way was to take KSTDC trip. Shravanabelagola, Belur & Halebeedu.
Started at 6:30 sharp. Loved the punctuality and the well maintained bus. Not so crowded. Some 20 people. Stopped for Breakfast at a place. Complete silence. Probably wanted to stay there and read a book. So good was the atmosphere and the place.
Reached Shravanabelagola at 9:45. Been here some 25 years back. Steps and temple carved out of one huge rock. Was happy to see so many school children on their excursions. Brought back some memories from childhood. Loved the view downhill.
No guides around. Best thing to know, understand and enjoy a place is to have a good guide. They tell you a lot of story. 
Started at 11. Luch at Belur at 1PM.
Belur was one of the most astonishing structures ever seen. So intricate carvings by the architects of Hoysala. One structure that will put every dynasty to shame. Loved the explanations of the guide. Go and hear it for yourselves. Free standing pillar. OMG.
30 minutes travel to Halebedu. Shiva temples. 
Simliar stories of Belur. But again worth the time. Probably will repeat for a backpacking 2 days trip to the same places. They have so much to say. 
KSTDC is the best option for a one day trip. 
Happy Travelling!
Ramanan Venkat
Chennakesava Vishnu Temple