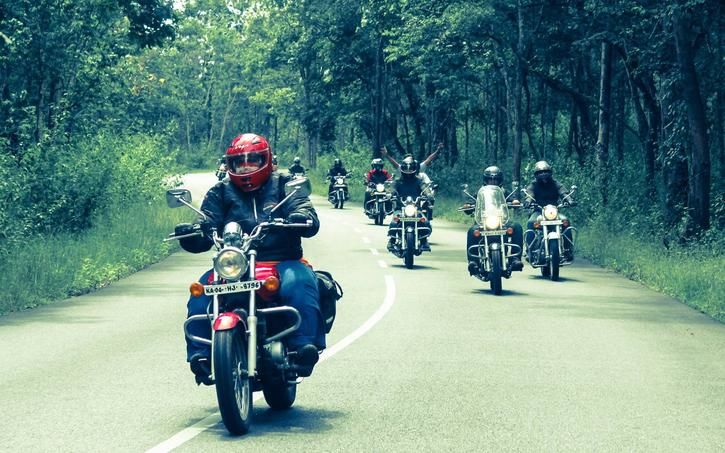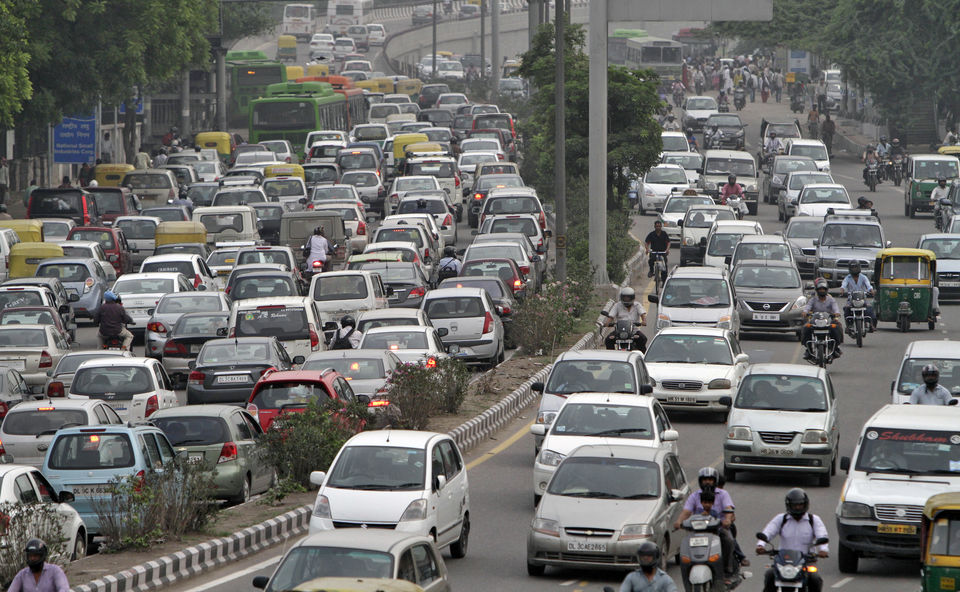 "The grass is always green on the other side." This is a very famous proverb we use in our day to day life, but do we really follow it? I know, Bangalore has always been a super-hyped, glamorous, youthful dream for every commoner like us, obviously, for it does gives you a life-style! Starting from the high paid industries, fashion corners to happening pubs and joints, is what every youth dreams of in this B-town loving country. But only those who have lived in to the city for long, knows how a greener grass turns hay! :-D Hey.. Hey! Don't be disheartened, I'm not discouraging to migrate rather giving out a solution to live at peace with the may-day circumstances while at Namma luru, Bengaluru!
The city do wonders, however, travelling is a night mare in this city brimming with motor heads! Even the smallest signal will take as good as 20 minutes to clear off the traffic and if you're unlucky at places like 'Silk board crossing' it might take even half an hour to 45 minutes before you reach to the signal itself. I keep wondering what is it that makes the city so stuck up at roads, as I ride through a good 26 kms everyday & then my observations spoke. It's the 4 wheels! Yes, say it the cars or the buses and rarely trucks are usually jamming the roads. Amidst all these, there are people who need to go to the hospitals, meetings, office etc on time but the traffic spoils the day. So here I list down some benefits and some suggestions for a better traffic day in Bangalore:-
1. Bangalore will never upset you about travelling on time if you have a 2 wheeler. One can always find a way through the tiny passages which otherwise blocked by cars and detours which are much inaccessible for a 4 wheeler, comes handy as a short cut.
2. Public parking becomes mess quite often especially in areas like commercial street or Jayanagar 4th block but if you have a 2 wheeler, you can slip into any parking space easily. Also, Voila!! Checking out the stores on the narrow streets becomes easy and less tiring than walking stretches of roads.
3. It's a city of motor enthusiasts. You'll find lots of motor clubs and showrooms selling high end motorcycles such as Dukes, Enfield and even Harley. So why buy a posh car for everyday routine when you can show off your wealth on a really sexy bike? I mean, riding office on a Harley would make you such a cool boss, don't you think so? ;-)
4. Four wheelers cannot ditch potholes as easily as 2 wheelers do! :-)
5. Two wheelers consume less fuel and cause less pollution!
6. There are amazing places around Bangalore like Nandi hills, Chikmagalur, Madikeri, Mysore and the list goes on which are a day journey over a bike. And those roads are worth off-roading with a two-wheeler.
7. And last but not the least, Biking esp. in cold monsoons of Bangalore is Romantic…!
8. And.. this is a small wish of an anonymous face in the crowd with a hope that somebody might consider this suggestion of bringing emergency two wheeler ambulances on bangalore roads as sometimes the traffic is too heavy to reach the hospital on time.
P.S. I do not own any photographs. Pic. courtesy: Google.