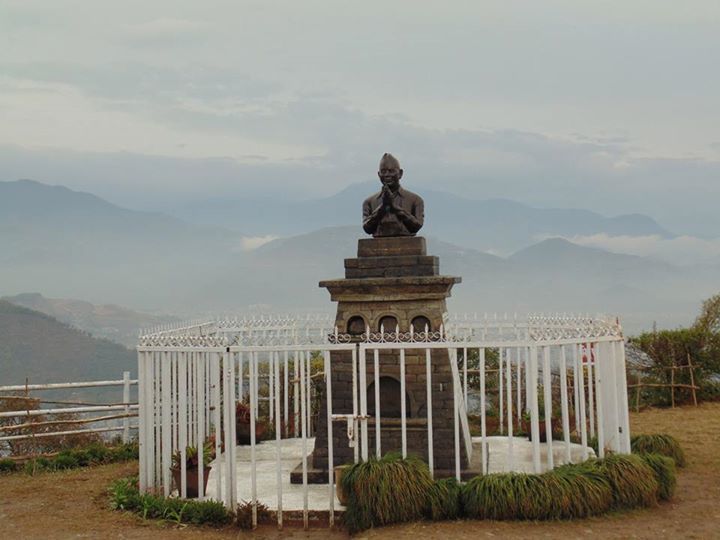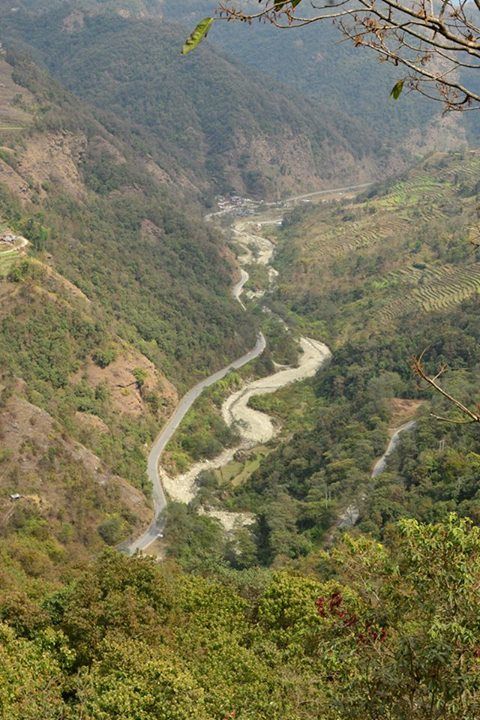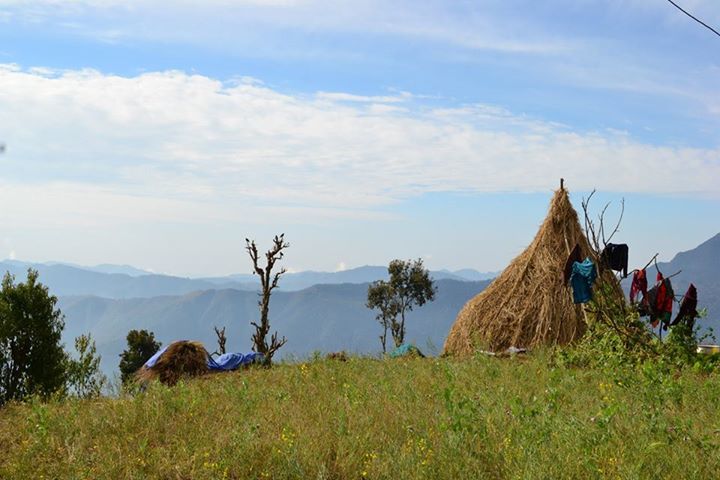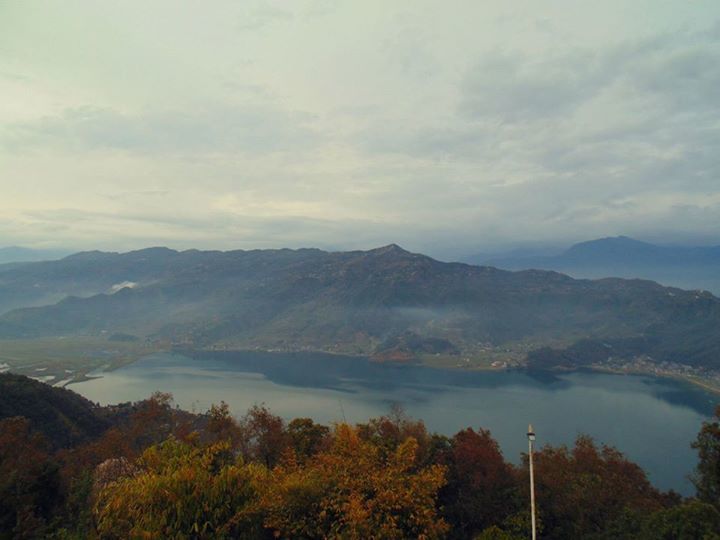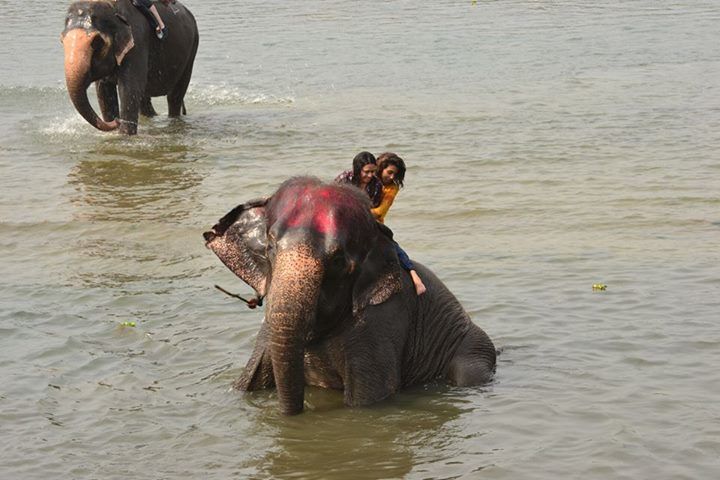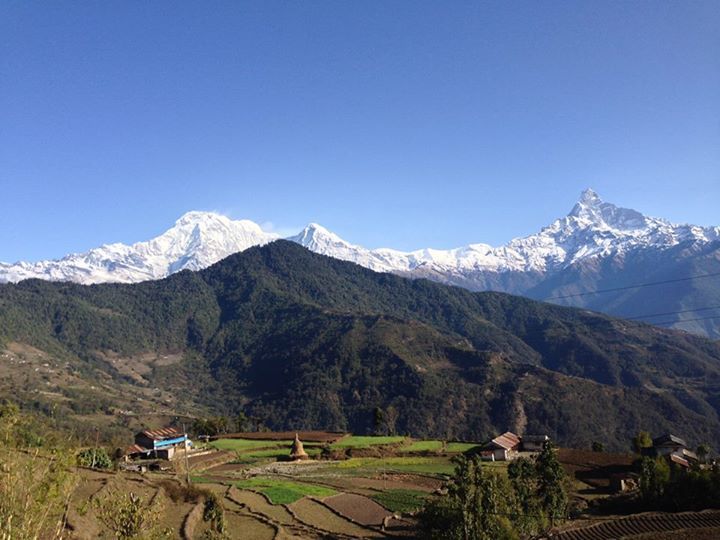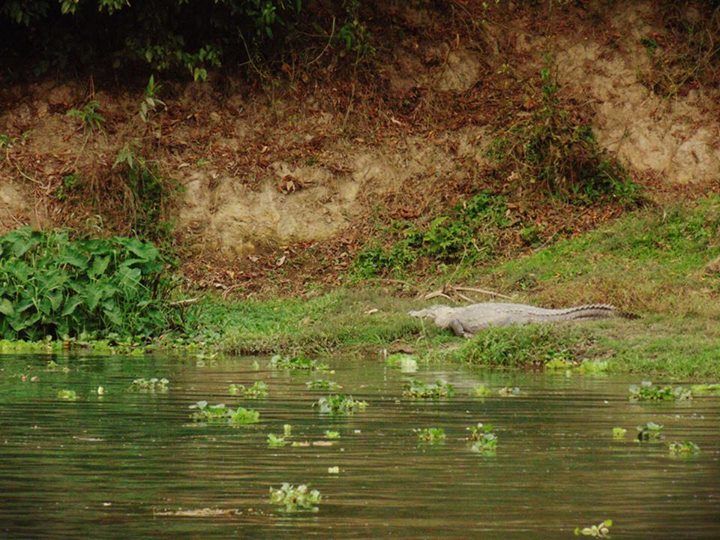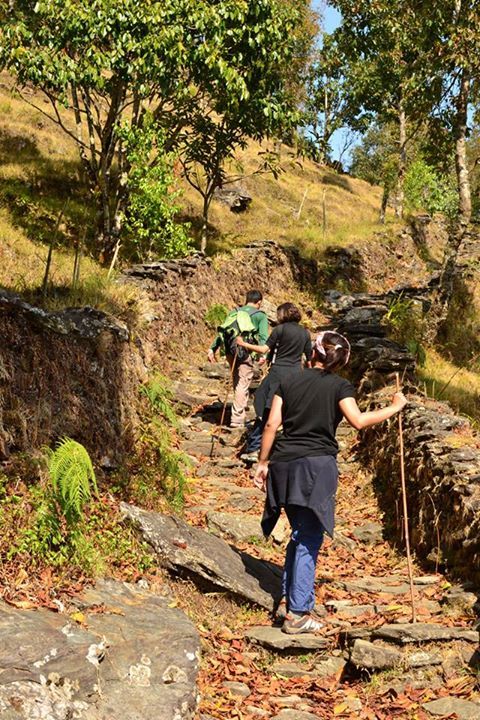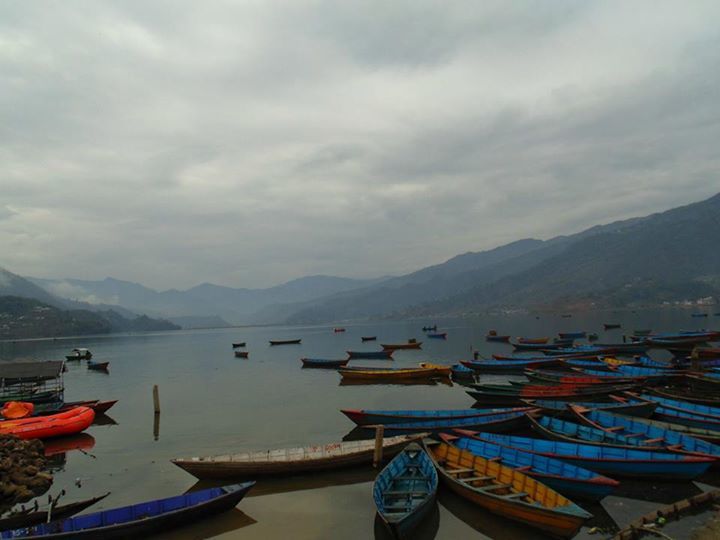 Nepal – raw, rugged and breathtakingly beautiful. When you think of Nepal you conjure visions of snow clad mountains, lush jungles and plains, stupas, etc. Trust me when I say Nepal is all this and more.
My husband and I did this trip along with another couple and I have to say this trip turned out to be our biggest adventure ever. When you fly into Nepal, the view is straight out of a Harry Potter movie – magical mountains that are so high you feel they are touching the sky, lush plains and fields, meandering rivers…and that's when you spot it -- the massive "Annapurna" range with their snow-capped peaks glistening in the sunlight! Spectacular beauty dressed in white and green.
Touch down Tribhuvan International Airport! That's when the ruggedness hits you. "Where do I find the luggage trolley?" "Where is the airport staff?" "Where is Immigration?" We followed the crowd and ended up at what seemed like a really long line. With long sad faces we walked to the line, when out of nowhere we heard someone say "No line for India. Go GO!!" Yippee!! So out we walked out of Tribhuvan International Airport with shiny happy faces. Immigration (or lack of it) was a BREEZE! Indians do not need a visa to enter Nepal. Thank You!
We decided we wanted to visit Chitwan National Park and do a trek in Pokhara. So we hired a car in Kathmandu to drive us to Chitwan and Pokhara and back to Kathmandu. First stop – Chitwan. How many days do you need in Chitwan? I would say two nights as there's not much to do other than visiting the national park. I'd also advise you to book your hotel online and book your activities once you get to the village. Activities include – a visit to the national park, a visit to the elephant breeding center, Tharu cultural center, elephant bath, etc.  Whereas if you book a so called package deal through a tour operator you are going to end up paying five times more than this cost. FYI – the elephant bath is actually FREE but the hotels charge you for this. It's a common river where the mahouts from the national park take their elephants to bathe in and this river is right next to your hotel as Chitwan is a small place.

Exit Chitwan… Enter Pokhara. When you drive into Pokhara the Annapurna range begins to tease you again. Now you see it, now you don't. When you finally get past the crowd and the buildings you will see her in all her glory. Magnificent, tall & white. We stayed in Pokhara for two days and explored this little place on foot. Things to do -- Do check out all the quaint shops selling hiking gear at bargain prices. Make friends with the locals, sip hot tea with the little children… throw your worries in the air and just have a good time. Next day, head to the World Peace Pagoda, a massive Buddhist stupa situated on the top of a hill. Besides the Stupa, this place is a great vantage point which offers the spectacular views of the Annapurna range, Phewa Lake and the Pokhara city.
While in Pokhara we signed up for a two-day trek to Dhampus. We walked through sparse villages, farm terraces and woods. We must have climbed more than a million steps up a mountain to get to Dhampus, but by the end of the day, we reached what can only be described as "Heaven on Earth". The mountains all around us, the fresh air, the blue-pink- yellow-purple flowers peeping through the lush green grass, the sun and clouds teasing us… Pure bliss!  We made it in time to catch the sun go down the Annapurna & Mt. Machhapuchare range, a sight we will never forget.
On our last day in Thammel, we explored the busy by-lanes nestled with shops selling their wares from carpets to lamps to thankas to prayer beads. We indulged in a little shopping and before we knew it, it was time to bid goodbye to this exotic place.
We may not have seen Mount Everest, but the sights & wonders of Nepal that we did see and experience, are enough memories to last a lifetime.