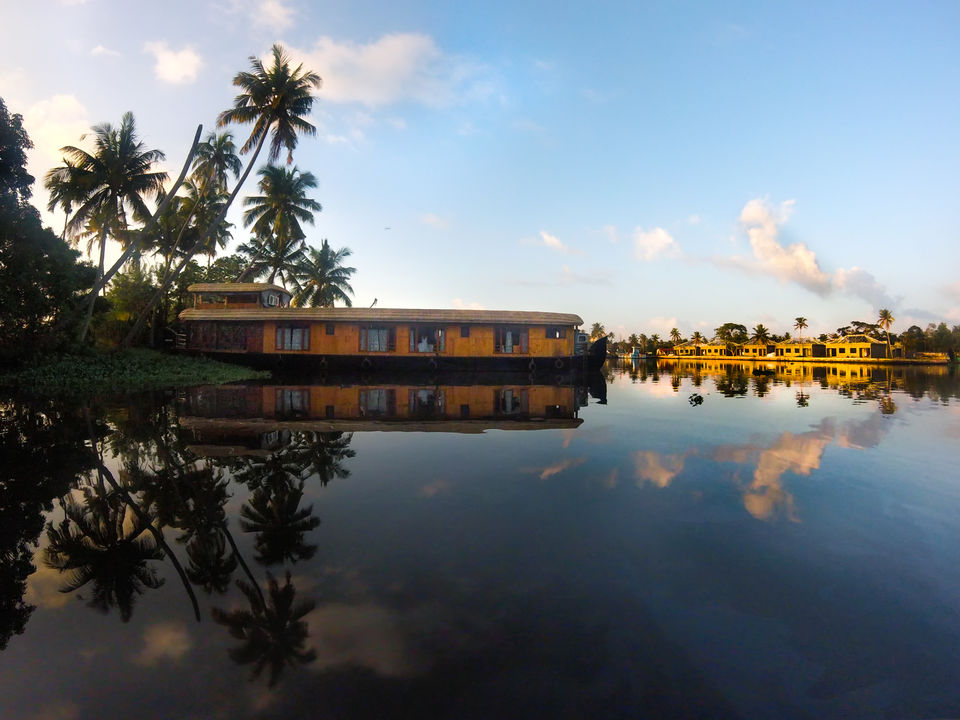 A stay in a houseboat in Alleppey is one of the major attractions and top things to do in Alleppey . This Dussehera, my wife, Anu and I finally decided to cover Alleppey as a part of our Kerala coastal bike ride from Bangalore to Alleppey.
I tried hard but I was not able to conjure up, what all a houseboat in Alleppey has to offer and how to pick up the houseboat from the innumerable and often confusing options present. After searching on google for hours and talking to other friends who have been there, I finally decided to take a leap. After having fun in the houseboat, I decided to document the challenges we faced and tips for others to have a great trip.
Tip 1 : Understand the concept and set your expectations
Services : A houseboat in Alleppey provides an overnight stay and cruise in Alleppey backwaters. Rooms are often small with a double bed and attached bathroom. There is one captain and a personal cook available in the houseboat for your whole stay. You get a welcome drink, followed by lunch, evening snacks, dinner and breakfast next morning.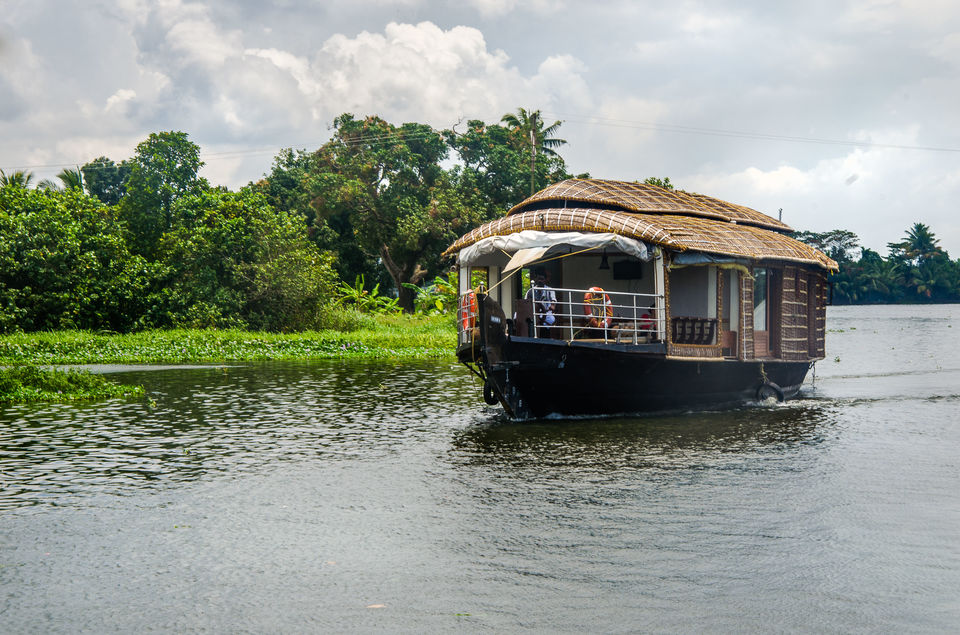 Timings and Schedule: Check-in time is 12 noon (houseboat will start moving by 12:30 pm) and check-out is at 9 am next day. They park the houseboat around 2 pm for a lunch break of one hour. You can have lunch and enjoy the view of rice paddy fields. They finally park the houseboat at 5:30 pm. Every houseboat company has certain fixed parking spots, where they park their boats together in the evening. To facilitate local fishermen, no houseboat in Alleppey is allowed after 5:30 pm as per govt. rules. They will drop you at the same pickup point, next morning after breakfast and another ride of 1 hour.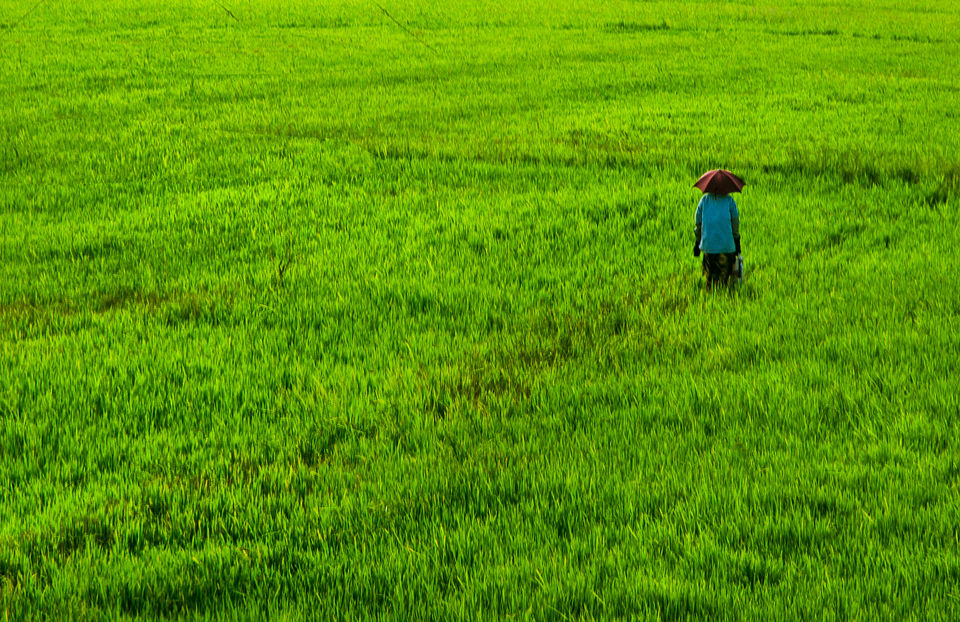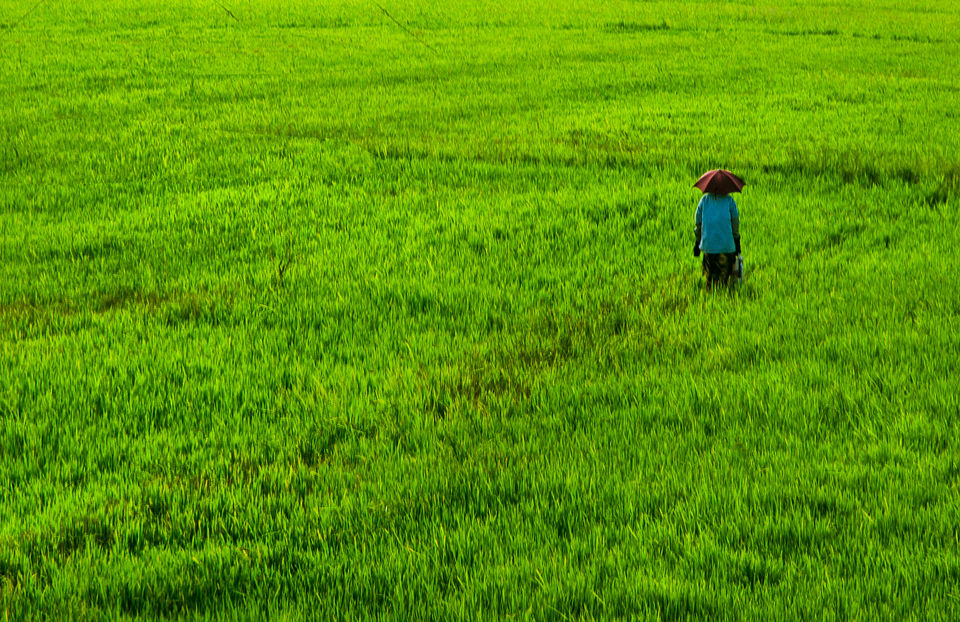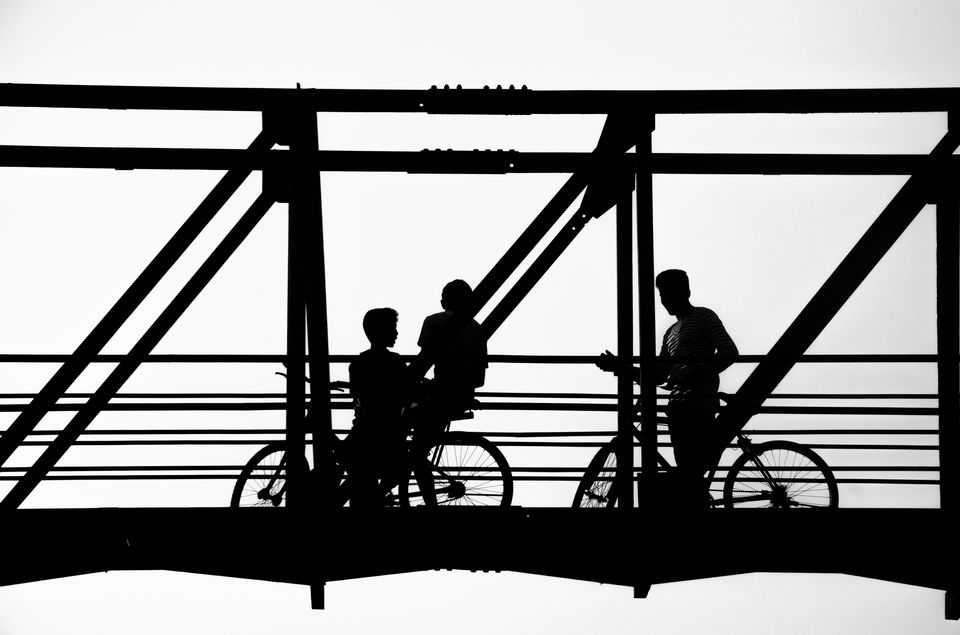 Our Experience : The major issue with us was that we had very high expectations from the houseboat in Alleppey. We had an image of some 5 star level luxury room with very wide windows. I must say that rooms were decent with a small window but not as per our expectations. There is no one to blame for this, thats the reason I mentioned please set your expectations accordingly. And the final expectation dampener came when my wife saw a lizard in the boat.
Tip 2 : Select the right houseboat in Alleppey
There are thousands of houseboats in Alleppey backwaters owned by different companies. When we started searching on Google for a houseboat in Alleppey, it gave us endless package options available from different vendors for 1 night/ 2 nights at different prices. It was really tough to select one over another. After been there, looking at all other houseboats, out of curiosity, and having an interaction with our houseboat captain, I understand that there is almost no difference in the services provided from one vendor to another.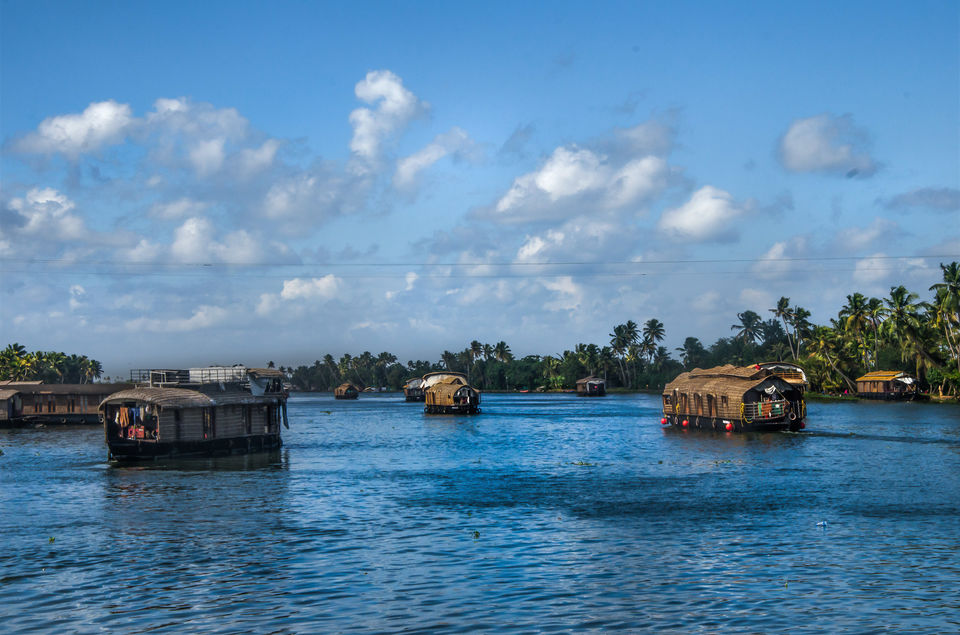 Deluxe vs Super deluxe : The major difference in their deluxe or super deluxe packages is the AC timings. AC is usually available from 9 pm to 6 am when they park the houseboats, while you can use AC whenever you want in super deluxe. There is one more segment of super luxury houseboat in Alleppey which is very expensive but I didn't get a chance to checkout the same.
Structure of a houseboat in Alleppey : Houseboats are available in different size ranges varying from 1 room to 5 rooms. One room can accommodate only two people as the room size is usually very small. So, you can select the right houseboat in Alleppey as per your group size. Front part of the boat starts with captain's seat followed by common hall with sofa set and dining table. Middle section of the houseboat is occupied with rooms and there is a kitchen in the end. Few boats have an upper deck which is a great section to have your own privacy as well as for a better view.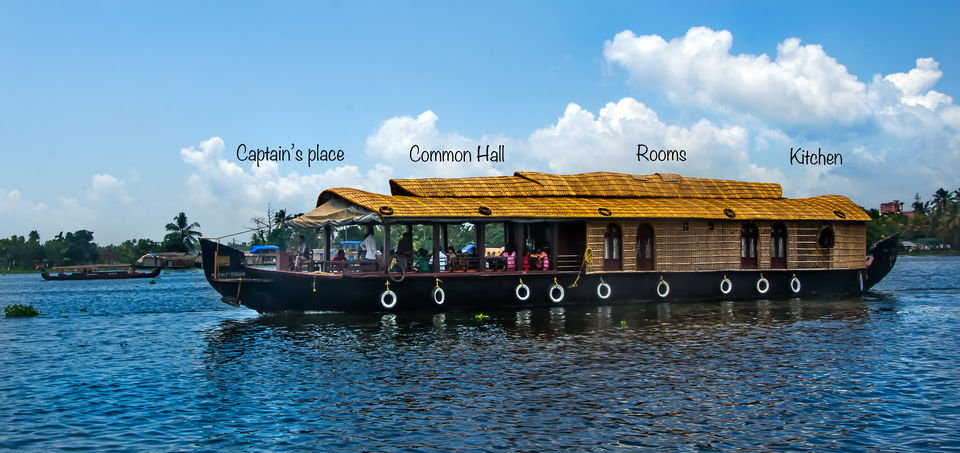 Our Experience : We booked a houseboat in Alleppey with one room and upper deck as recommended by other friends at a tariff of 8k per night from a vendor named Beautiful Allepey (send a mail to info@beautifulalleppey.com). The price was little higher because of the long weekend. We spent most of our time on upper deck with awesome music. Common hall was very small with two sofa chairs and a 4 seater dining table. The interior of common hall is much better in bigger boats than ours and looks more lavish.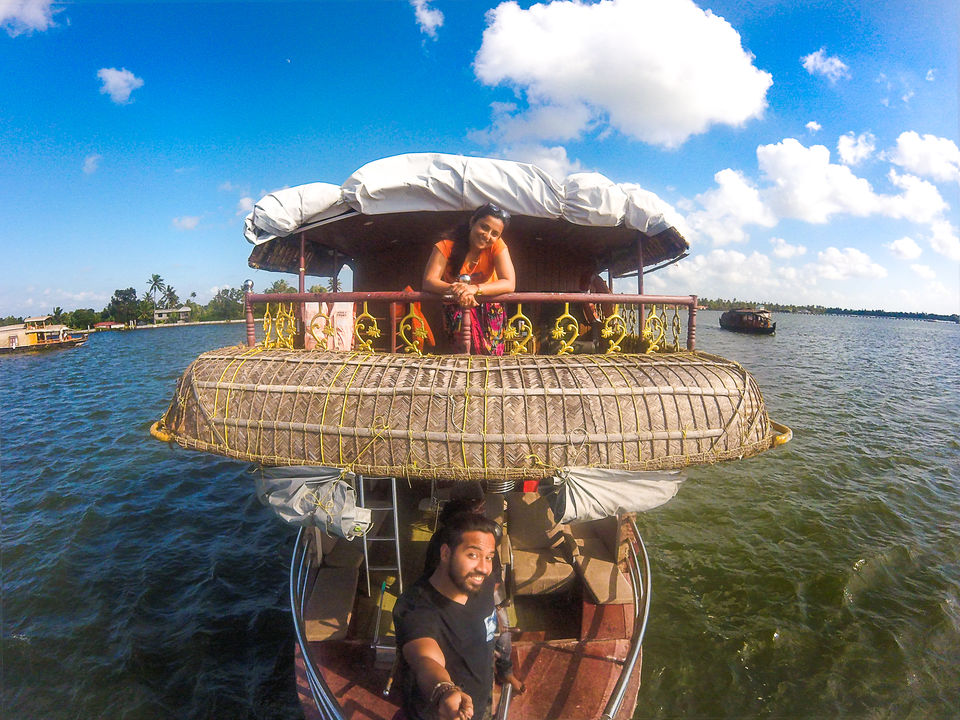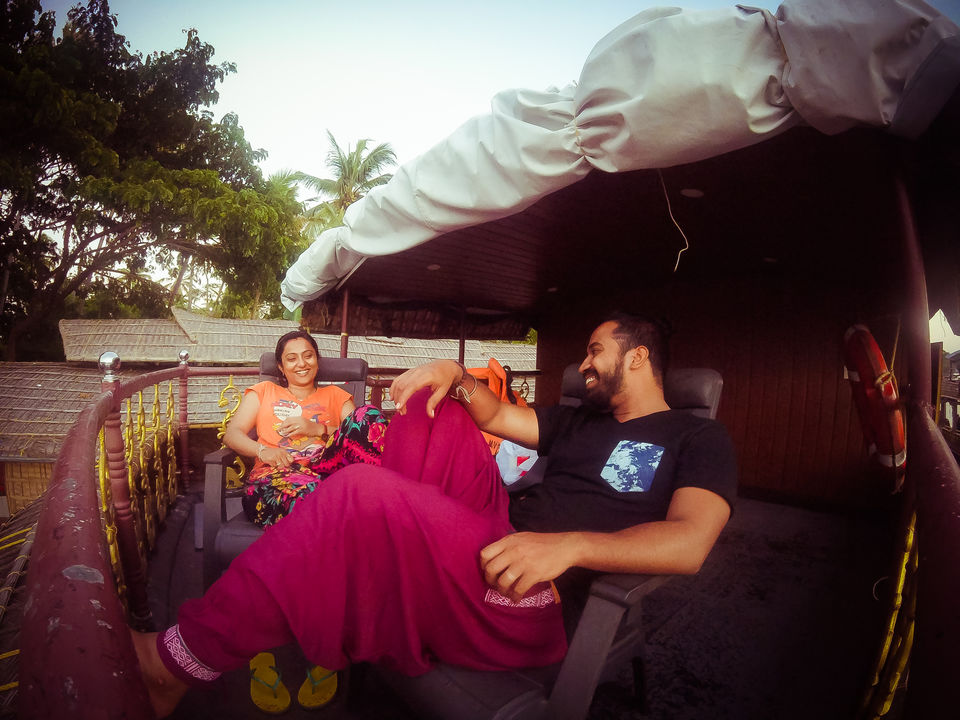 Tip 3 : Utilize your personal cook service
Houseboat provides you a personal cook and you must use it to full extent. They provide a fix menu and raw materials for the same to cook, but you can ask him to cook anything else as long as you can provide him the necessary stuff. You can buy sea food on your expense from local shops in the evening and your cook can prepare the sea food for no extra cost. There are very limited options for vegetarians in the menu. You can carry something like paneer or any specific vegetable according to your choice and avoid a compromise with your taste buds.
Our Experience : Our cook was a Nepali guy named Rahul. He used to work at some dhaba near Chandigarh. It was a jackpot for us, as he made awesome tea and knew Hindi. As I am a proud tea-aholic, I mainly used his services for multiple rounds of tea. In the end, he ran out of milk and I gave money to buy some extra packets. He made awesome Kadai chicken, rice and roti. There was no paneer in the market, so Anu had to adjust with veg gravies. We had tasty Idli Sambhar in the breakfast next morning. If requested in advance, he could have prepared aaloo parantha as well.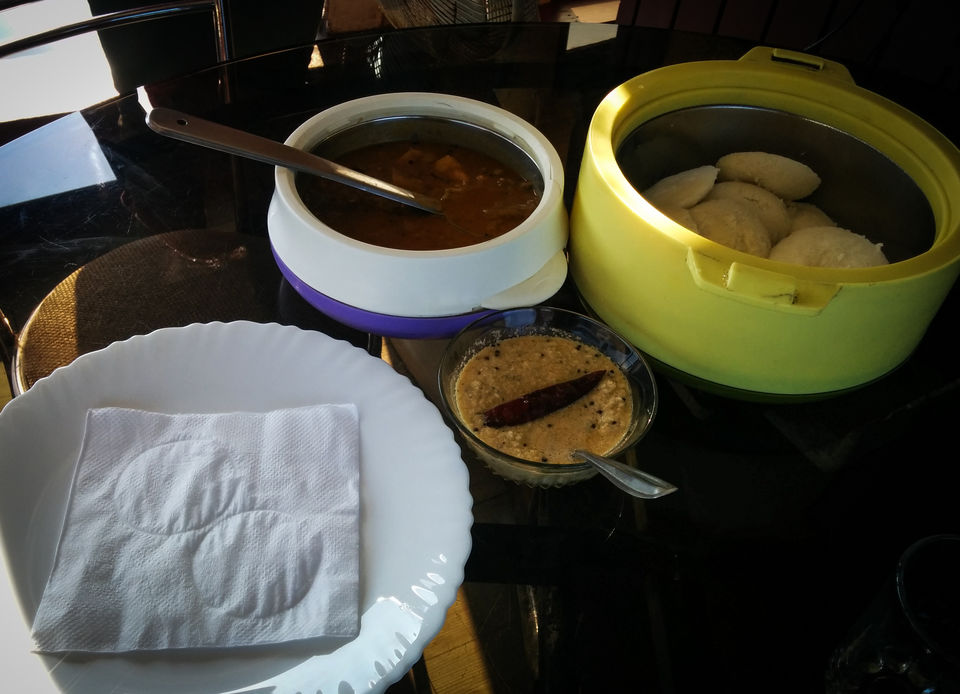 Tip 4 : Bring your own booze
There is no bar in the houseboat but you can ask your captain to buy alcohol for you in the evening. There are very limited options available and if you are really serious about the brand of your beer, you must carry your own. There is a big ice box, so chilled beer is not an issue.
Our Experience : I wanted to try Toddy, local Kerala drink. I asked our captain if he can arrange some Toddy for us. He moved the boat towards a shack on river side. When I stepped into the shack, I seriously got a feeling of Aunty ka Dhada in some Shatrughan Sinha movie, "Shyam aaye to kah dena Chenu aaya tha". We tried toddy and it was really bad in taste, then we came to know that the taste of Toddy deteriorates as the day progress. You must try toddy early in the morning.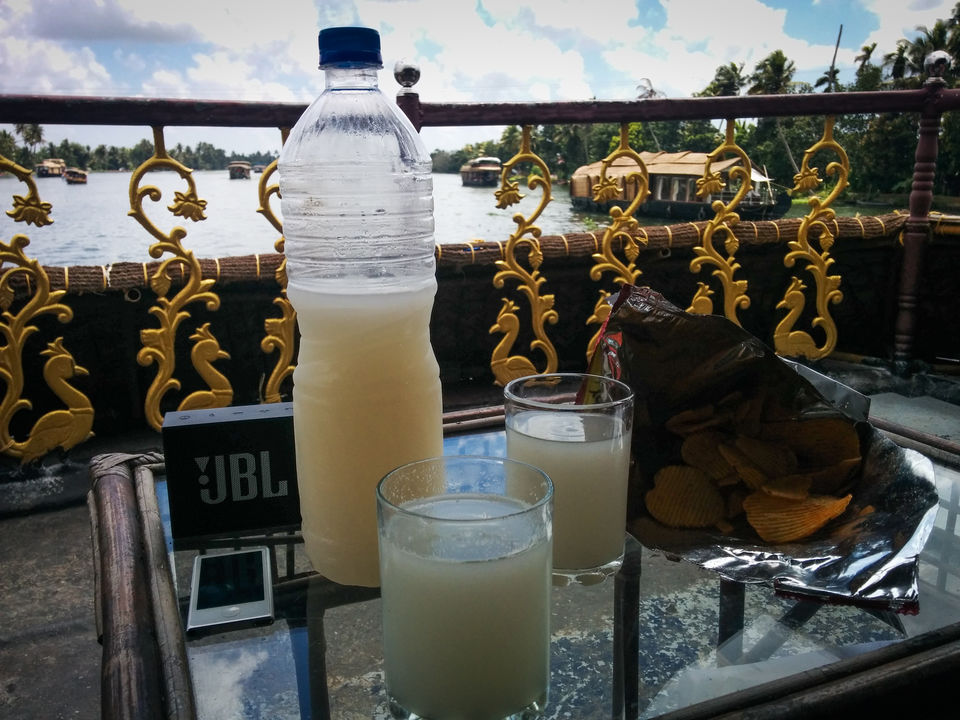 Tip 5 : Select a better parking spot
Selecting a right parking spot is also very important, as you have to spend 12 hrs in the same spot. You need to make sure that your view is not blocked by other boats.
Our Experience : I instructed our captain about the right parking spot which he followed as well and found a nice spot. He realized later that the power point for AC was not working and he had to find another place which was obviously not that great as we were late. I must say it was not that bad and it actually enabled me to click both sunset and sunrise.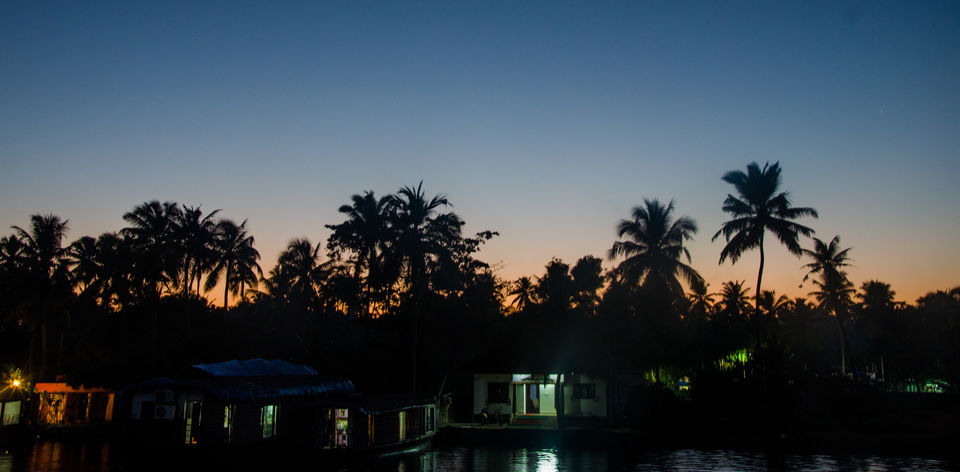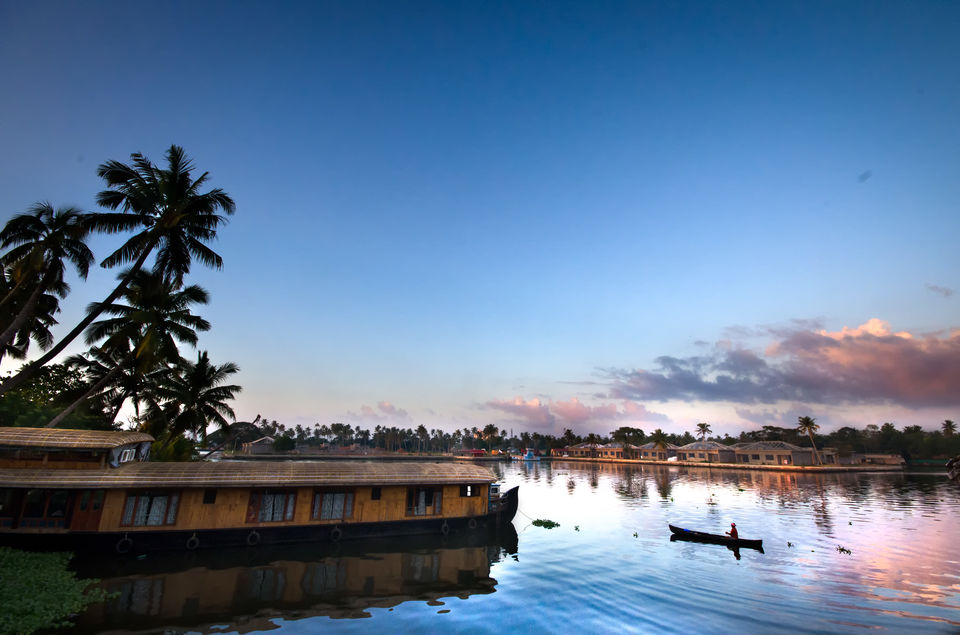 I hope this will help you to plan for your trip and select the ideal houseboat in Alleppey. And if you have ever stayed in a houseboat in Alleppey, please let me know about your experience in the comments.