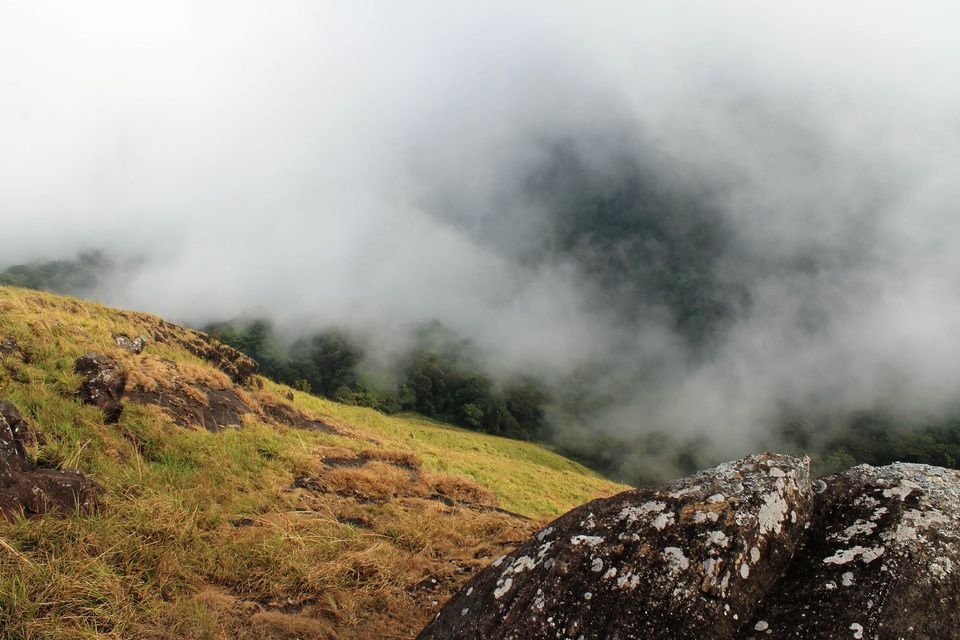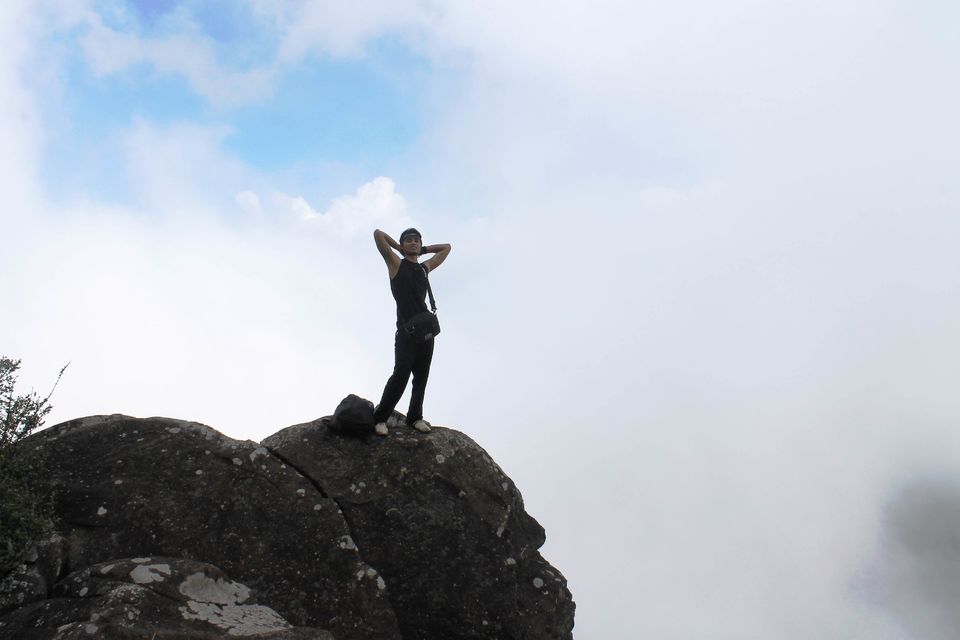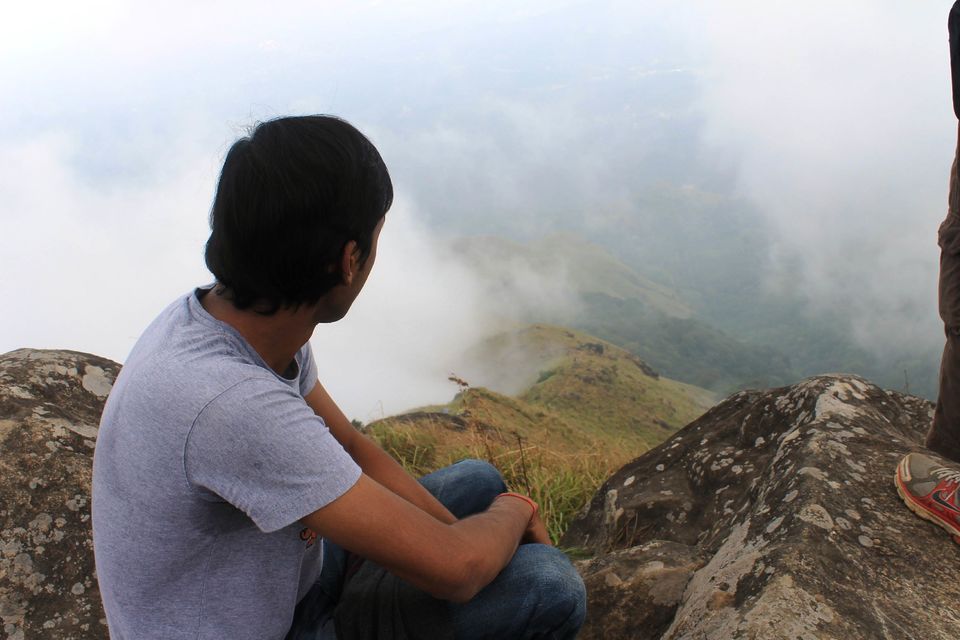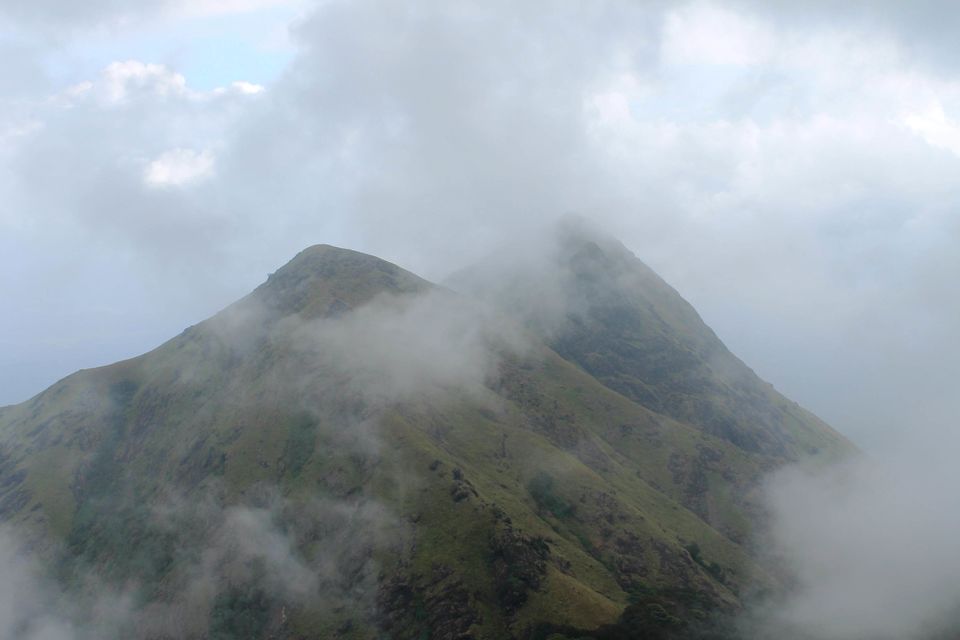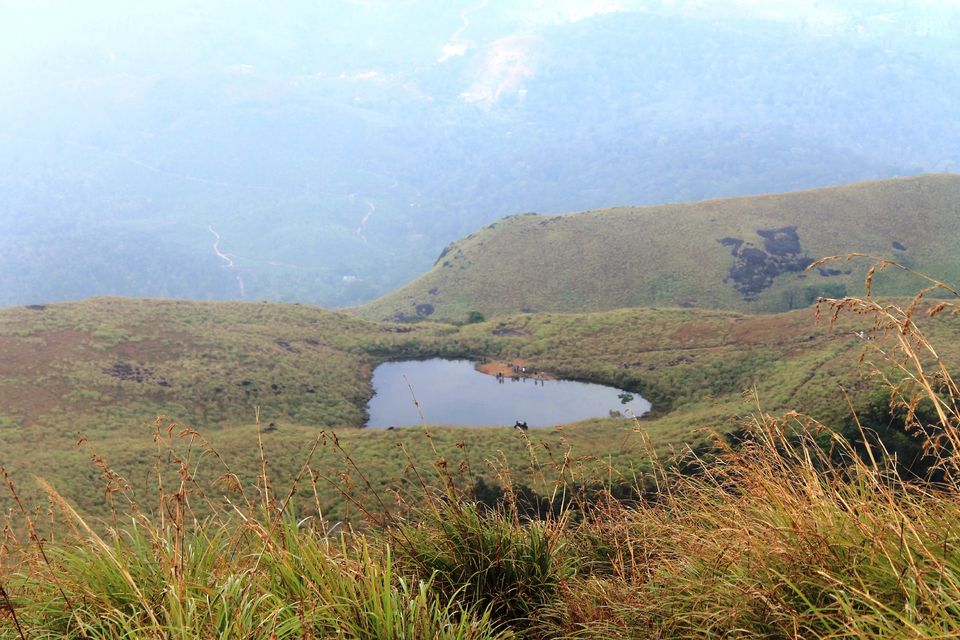 Some Say That True Love Is Mirage; Seek It Anyway, For All Else Is Surely Desert.
-Robert Brault
Heart shaped lake in the mid point of the trek. The trek I am talking about is Chembra Peak. Started from Bangalore with two of my friends and headed towards Wayanad district Kerala in between crossing Bandipur jungle. It is an amazing drive once you enter the Bandipur, woods on both side and the silence of the jungle. The road from Bandipur national park upto Kerala border is just awesome and picturesque. Chembra Peak is the highest peak in Wayanad and one of the highest in south India at 2,100mtrs i.e. is about 6,900 ft above sea level. Chembra is located near the town of Meppady and is 8 km south of Kalpetta. It is part of the Wayanad hill ranges in Western Ghats, adjoining the Nilgiri Hills in Tamil Nadu and Vellarimala in Kozhikode district in Kerala. Chembra Peak is accessible by foot from Meppady. We met a foreigner from Britain at the base near the forest office and became friends in no time, we decided to conquer the Chembra Peak as a group. The trek is a moderate one but steep at times as well. This was the first big trek of my life and it was simply thrilling for me. After Permission from the forest office and making a payment of 1000 bucks for foreigners group as we had our foreigner friend in our group we were ready to trek and conquer Chembra Peak. A very interesting part of the trek lies in the mid of the trek about 1000mtrs above sea level, a heart shaped lake which is a major attraction. Many lovers take this daring trek till the half point to conquer their love. They spend a good time around the lake and climb down back. The lake is truly a gift to the lovers. If you want to propose to your love in an unique special way then hike to this lake with them and give them the surprise of their life time. The trek ahead to the peak is little more difficult than the first half. The best time to trek here is in the months after monsoon as its safe. We conquered the peak and I would advice every true trekker to not miss this peak. Trek the Chembra and conquer the highest peak of Wayanad in gods own country Kerala.
Cheers To Lovers & Cheers To Trekkers...!!!