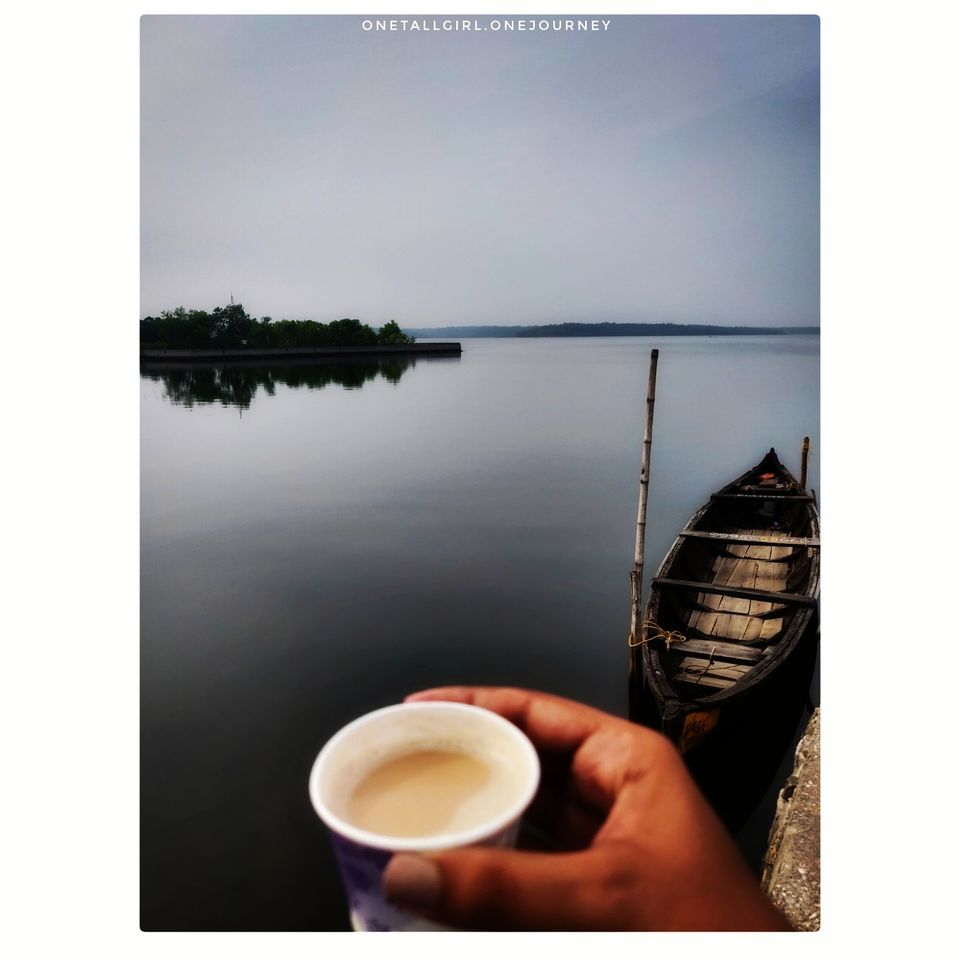 Say Kerala and everyone goes about Alleppy, Munnar, Kochi and so on. But I was on the quest to check out few offbeat destinations which aren't very crowded or famous. Thus ended in Munroe island, Kollam district.
Imagine staying in a place at night where everything around you is pitch black, thus scaring oneself and fellow travelers, yet the beauty of the place can't be explained once you see it in the morning. Well, welcome to Munroe nest, a homestay with few cottages facing the canal. It's a view certainly so different from our busy city lives.
Wake up early in the morning and you're headed for a sunrise cruise where one is taken in a vanji, read small boat in the canals and which later leads to Ashtamudi kaayal (lake). On the way one can see coir making, fishing, duck farms and so on, a regular village tour. Once you enter the Ashtamudi lake, there's the stillness that one looks forward to. The lake lies ahead, majestic yet calm. One tends to forget every other tension in life and enjoys being with nature. The sunrise point is reached where amongst the tall coconut trees, one sees the sun slowing arising from the horizon, such a spectacular sight. After which the cruise is headed to the famous mangrove spot where a natural Arch is formed and beautiful pictures can be clicked.
The entire tour for us was scheduled for three hours. Definitely a much needed relaxing nature tour.
And also do try the famous crabs and seafood here which is fresh.
If you're a traveller, then add this to your bucket list.