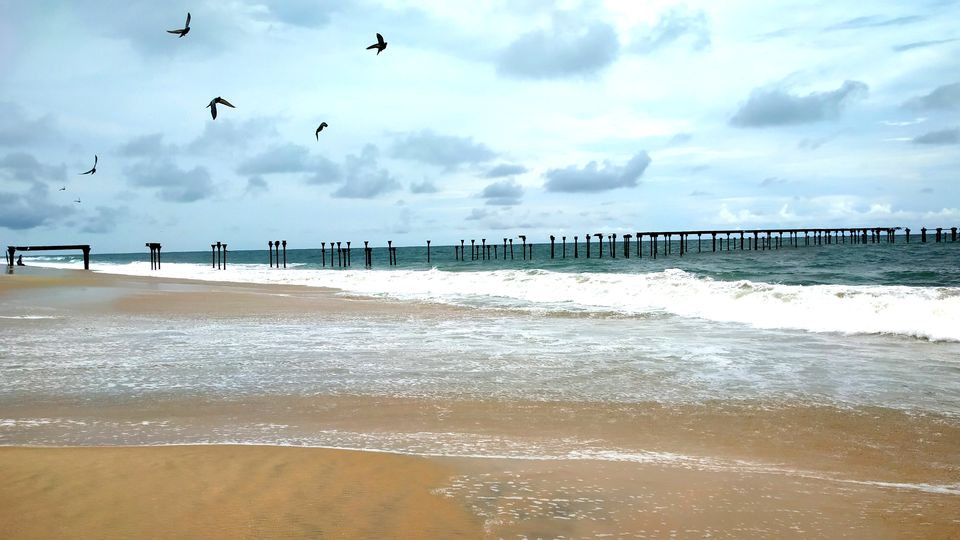 My solo trip to Kerala, which has now made its way to my list of the best journeys, was about to get cancelled earlier. I was on the verge of calling off this vacation because of two reasons – first, my dog (whom I love the most in this entire universe) passed away just four weeks before the scheduled date of this trip and second, my personal life was in huge turmoil. But then, I pulled myself together and decided to do what needed to be done to raise my spirits – exploring God's own country.
Even at the airport and on the flight, I was crying like a baby. But as soon as I reached Kerala and my trip began, everything turned out to be amazing. In 9 days, I filled myself with adventures starting from the idyllic hill station Munnar to the heavenly coastal town of Kovalam.
Mystically, innumerable good things happened there that made me feel as though someone was taking care of me and doing everything to heal me. Probably the travel gods! Along with getting awestruck by the beauty of Kerala, I also met extremely talented and kind people on my journey.
I spent the first four days in Munnar and Alleppey. Let me take you on my wonderful journey.
My first day in Kerala was about exploring Munnar and the nearby places. I started my journey in the direction of Mattupetty and got to see the real marvels of nature.
Timing:
Open all days from 8.00 am to 6.00 pm
Entry fee:
Rs 50
Ideal time:
1 hour
Popularly known as rose garden, this forest flower garden was my first stop in Munnar. Here, you can see a wide variety of flowers, cactus, shrubs, creepers and herbal plants. If you love flowers, then this place having lovely tea plantations in the background is a must-visit for you.
This is the perfect spot for viewing the refreshing tea plantations of Kerala. Also, the greenest place I have ever seen. Your eyes and body will be drenched in the glory of lush green valleys. Ideal for photography, it is still quite difficult to capture the beauty of this place with a camera. But you can try!
Timings:
Open all days between 9.oo and 6.30 pm
Entry fee:
Rs 50
Ideal time:
1 hour
Situated in the misty blue haze of Kerala, this place is sure to blow your mind, even if you are not a botanist or nature lover. Lush green gardens packed with a plethora of the most exclusive plants is what a nature enthusiast like me was looking for and finally found here. The garden boasts of rare species of plants and flowers, along with a vast fruit section.
Simply relax and enjoy the serenity of this place on a fine afternoon. The view of the valley from here is breathtaking. You can see abundant green tea plantations and forests. Boating facilities are also provided here by the District Tourism Promotion Council (DTPC) – Idukki. The drive up the dam is equally awe-inspiring as you cross the mist-covered valleys. Moreover, there are various shops where you can buy local artefacts and enjoy street food as well.
Timings:
Open all days from 9.00 am to 5.00 pm
Entry fee:
Rs 100
Ideal time:
1 hour
India runs on tea, and so do I! When I like something, then I am very much interested in knowing from where it comes and how it takes its final shape. I am a sincere tea lover, and to find out how the tea leaves finally take the form of a perfect cup of tea, I took a guided tour at the Kanan Devan Hills Plantations Company. While walking inside the factory, the tour guide showed and explained everything about tea harvesting, processing, fermentation, drying and sorting.
Also, you can buy all kinds of teas (I didn't know there exist so many!) from its store that is located just outside the factory.
Timings:
Open all days from 7.00 am to 4.00 pm
Entry fee:
Rs 125 and Rs 95 for Indian adults and children respectively, Rs 420 for foreign nationals, Rs 45 for an ordinary camera and Rs 335 for video camera
Ideal time:
2 hours
Closure period:
February and March
Driving in the direction of Coimbatore direction took me to this national park that is the land of Nilgiri Tahr and Neelakurinji. The former is an endangered animal species and the latter is the world's rarest flower that blooms once every 12 years.
Already told by the locals that I wouldn't be able to see the flower at this time of the year and knowing that the chances of spotting a Nilgiri Tahr were also very low due to continuous rain, I still decided to visit Eravikulam National Park owing to my huge affection for nature. The national park's bus drops you at one point, and till that also the whole route is very scenic covered with tea gardens.
After that, you get to walk amidst greenery and mist. It's a very comforting walk and the silence can actually help you hear the wildlife. Ensure walking in the middle of the path and staying away from the fences as there are snakes on the sides (I saw a bright green-coloured). The park is rich in flora and fauna, and I recommend this place to every nature-lover.
If you want to see the best sunset in Munnar, then this viewpoint in the direction of Cochin is the perfect place for you. The sun setting along the hills and pleasing tea gardens make it a good place to fill your eyes and camera with pure beauty. Just stay there for some time and let the cool breeze engulf your soul.
A 5-minute walk away from my homestay (Mantra Heritage Home), this was the first beach I saw in Kerala. Alappuzha Beach is an unspoiled stretch of white sand with the sea that is just right for swimming. It is a pleasant place to enjoy a beautiful sunset. Tranquil ambience, serene blue waters of the Arabian Sea, soothing breeze, there was nothing more I could possibly ask for.
P.S. Anoop, the homeowner, was so considerate to pick and drop me everywhere during my 2 days in Alleppey. He also made arrangements for my backwater boating experience. He runs a bakery in Vienna, Austria and fortunately, he was at home during that time for his vacation.
Fare
Rs 2,000 (for personal boat) and Rs 1,300 (in a group)
Ideal time
3 hours
When in Kerala, you have to do this. You can choose from the morning and afternoon slots depending on your preference to see sunrise or sunset. Having a deep fondness for dusk, I chose the latter. I decided to take a whole boat for myself because I wanted to be able to click good pictures and know properly about the village we cross. We started cruising through Kainakary village, and the kind of composed beauty I witnessed made me believe that I was in a fairy tale. The whole experience transformed my soul to a distant place, which didn't belong to the world where I actually live.
The cutest incident was when my boat crossed another boat carrying kids coming back from school. They got so happy and excited to see me and waved at me. It was quite funny when one of them asked me if I was from another country.
Completely surrounded by greenery and sailing slowly on calm water, I witnessed the best sunset of my life.
P.S. A delicious Kerala thali having 10 items (that I ate at a lakeside restaurant) and an evening tea were also included in the boat trip.
After these four days, I travelled further south to see the laid-back beaches of Varkala and Kovalam where all I did was tan and eat like there is no tomorrow. And the best thing that happened was I met a German solo traveller from Australia who is the human version of sunshine. Not getting into the details right now, I will tell you everything in my next blog.
Get travel inspiration from us daily! Save our number and send a Whatsapp message on 9599147110 to begin!
Explore the best of travel inspiration on Tripoto Instagram!
Frequent searches leading to this page:-
Kerala Tourism Best Places To Visit, cheapest honeymoon packages in Kerala, Kerala honeymoon packages 5 star hotels, Kerala honeymoon packages Veena world, honeymoon packages from Kerala to Manali, Kerala honeymoon packages for 3 nights 4 days