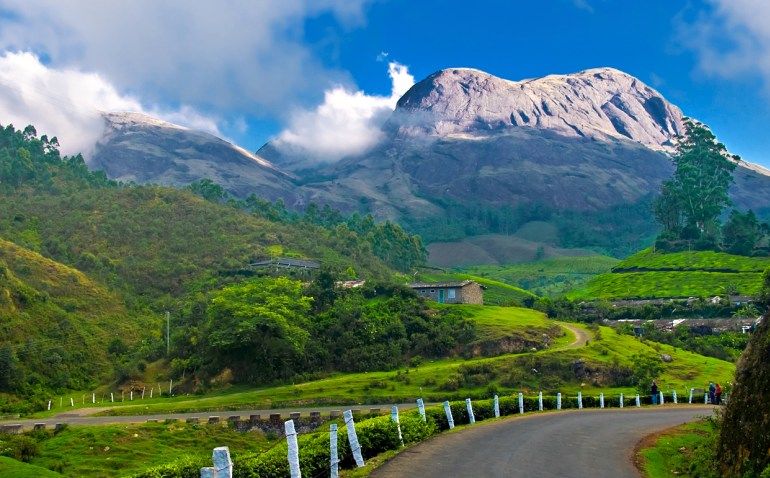 Celebrated as 'God's Own Country', Kerala truly is eco-tourism heaven. Ask anyone, and you'll find this tourist heaven right there on the top of their travel bucket list! Particularly more popular with the foreign tourists, Kerala is the seventh most visited state for tourism purposes. Basking in the glory of the Allepy Backwaters and the pristine beaches of Kolavam, the green hills of Munnar and Thekkady Kerala are a treat for your senses. However, there's more to Kerala than its scenic beauty. Kerala is also a major cultural hub with a variety of culinary, adventure activities and experiences to lean on. Here's a run down of the 7 must do things on your next trip to Kerala.
1. Treat your senses to the scenic beauty of Kerala
Keep your camera ready, but mainly use your eyes as lenses to capture this heavenly beauty! You can cruise through the Backwaters, explore Waynad, visit the Anamudi Peak, safari at Periyar National Park, and explore the lush green hills of Munnar and Thekkady
Alley Backwaters | Pickadly Adventures
2. Go trekking, kayaking or parasailing
Kerala offers a wide range of adventure activities such as kayaking, trekking, and parasailing. With the ambient beauty of like this, you could add a dash of adventure with some of these thrilling activities.
Kayaking the backwaters of Kerala|©Frits Meyst/Adventure4ever.com
3. Try the authentic Keralite food served on a banana leaf
There's a difference between Keralite, Andhraite and Tamil culture, particularly in the food. The use of spices and condiments change the flavors drastically. Try an authentic Keralite lunch served on a banana leaf. Some of the popular local dishes here are Kerala style fish molee, Erissery, Nadan Kozhi Varithathu, Traditional prawn curry, Idyappam, Puttu and Kadala Curry.
Sadya |Jiju Thomas
4. Pamper yourself with some Ayurvedic Massage
Add an extra bit of comfort to your vacation. Treat yourself to an Ayurvedic Massage widely offered in the vicinity. No stress relief could feel better!
Netra Vasti |Ideal Ayurvedic Resort
5. Experience the culture
Let your trip not just be about beautiful pictures but also about enriching experiences, after all, culture is the best thing that you can experience in a new place. Watch the art installations and dance performances, and catch up on folktales from the locals: the best way to understand Kerala's culture.
Kathakali Show In Kerala | Dive & Maximize
6. Stay with a local Keralite family to understand the culture better
The major point of travel is to explore a new culture and share some of your own, and what better way than experiencing authentic local culture? Homestays are highly popular in Kerala: you'll learn much more from your host family than any guidebook can ever tell you!
Rema Amma from Pranavam Homestays| Rathina Sanskari
7. Have Tea at Munnar
Last but not least, sit back and have some chai at the tea estates in Munnar! This is chai like you've never tasted it before.
Munnar Tea Plantations |©Kristin Perry
We got in touch with Nidhi Thakur, a travel blogger who recently visited Kerala on a trip organized by the Kerala Tourism Board.
"My experience in Kerala was everything I expected and much, much more! Kerala is a dream served on a platter. While the diverse landscapes and natural beauty of the state would be enough to mesmerize anyone; the strong foothold of local culture and bond to traditions make Kerala an unforgettable journey. I felt privileged to get a chance to experience this alongside 29 westerners, for the majority of whom, this was the first taste of India. I couldn't have been a better state to be the initiator!"
-Nidhi Thakur (Untravel.in)
Learning traditional mat making as part of the Village Experience at Kumarakom, Kerala |© Nidhi Thakur
Nidhi Recommends:
"Don't miss the Kumarakom Village Experience that is facilitated by the Tourism Board.
Also get in touch with the Wayanad Tourism Board and reach out to the Uravu NGO who work with local artisans and Kuruma tribals (archers) in the area. These will be experiences to cherish!"
Is there an experience that you would like to recommend? Do let us know and share your pictures too!
This article was originally published on The Culture Trip