My right there is none to dispute; 
From the centre all round to the sea 
I am lord of the fowl and the brute 
O Solitude! where are the charms        
That sages have seen in thy face? 
Better dwell in the midst of alarms, 
Than reign in this horrible place.
- Alexander Selkirk
A few interesting lines from Solitude composed by Alexander Selkirk. Citations from wikipedia says Alexander Selkirk (1676 – 13 December 1721), also known as Alexander Selcraig,[1] was a Scottish sailor who spent more than four years as a castaway (1704–1709) after being marooned on an uninhabited island in the South Pacific Ocean, or South Sea, or more commonly the French Polynesia.
Well there you go another man bored to death being left alone on whats called paradise in modern travel blogs and tourist brochures. So that opens up ones mind as to what we want as travelers. I have always blogged about these awesome virgin islands away from the concrete walls, where solitude breathes enthusiasm into our burnt souls. But all seems futile if places are devoid of people. Beauty seems meaningless without an audience, without people who can share, appreciate or criticize.
As a matter of fact life for me took shape in Kolkata, a metropolitan city and the state capital of West Bengal which has approximately 91 million inhabitants, in the eastern part of India sharing its border with Bangladesh, Nepal and Bhutan. Statistics show that I should never complain of solitude as in everything that happens in Bengal starting from pleasure to protests there is one common factor and that is people. Despite that, I must confess that this city has been my mother and it has witnessed most significant events of my life, be it smoking for the first time(I am not advocating smoking) or holding my first love by her hands and walking down it avenues. The queer old coffee houses, the dusty streets, the vermilion colored buildings, the football matches at Maidan, the bustling fish markets at Lake Market, infact everything I can still recollect, are all so close to my heart.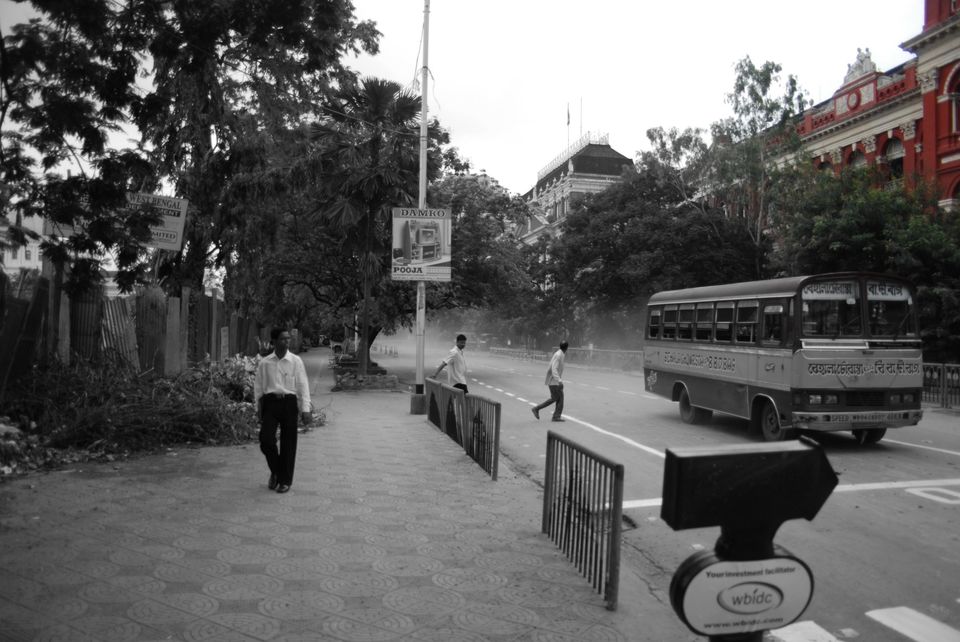 As I grew up amongst this multitude of people and got my hands on a Nikon F50 Camera(those days it was still films) I went out for a hike in the streets of Kolkata to document parts of this city, its men women and children, forever on celluloid and captured the Boy.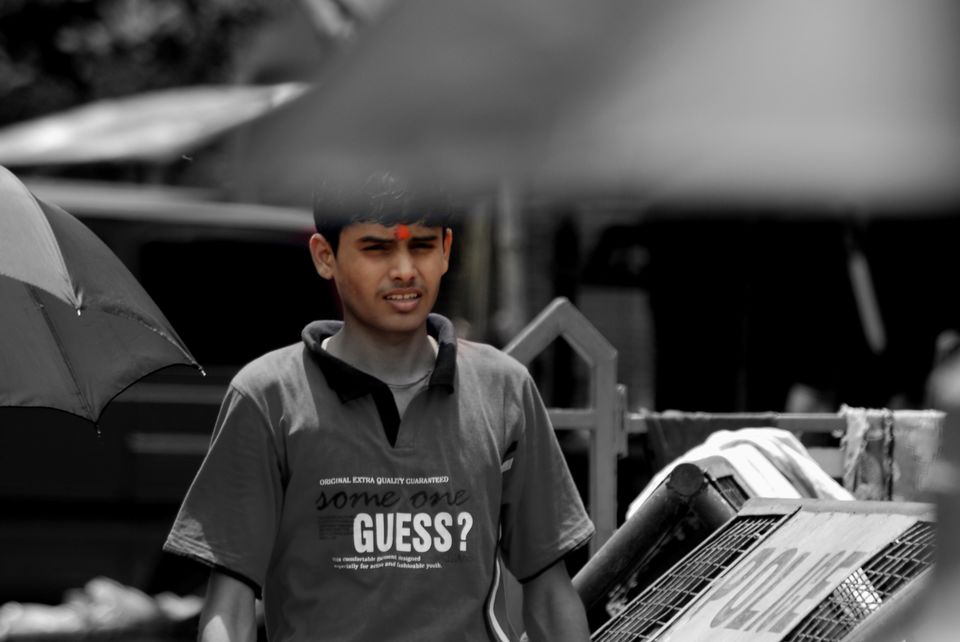 As a common man I have always prized the sense of anonymity. For a person hiking the streets of Kolkata I really needed to be a no one. Something that always sets me free and perhaps keeps me safe on these extraordinary trips through the hustle and bustle of the metropolis.
From my home in Kasba, a part of the ever burgeoning city, I took a cab to Rashbehari metro station. Took a 15 minute railroad to Esplanade and walked from the metro station to one of the most celebrated monuments of Kolkata, The Victoria Memorial. The building is a hall dedicated to the Queen Victoria and is one of bright example of our colonial past. Sampled from wikipedia Lord Curzon the viceroy of Calcutta was quoted to say:
"Let us, therefore, have a building, stately, spacious, monumental and grand, to which every newcomer in Calcutta will turn, to which all the resident population, European and Native, will flock, where all classes will learn the lessons of history, and see revived before their eyes the marvels of the past."
Intentions were so true that the hall is used as a museum now, however the massive gardens maintained by a group of awesome gardeners are thronged by couples and young adults seeking a lesson in love and relationship rather than a lesson in history. Well thats stark truth. However the building is a standing ovation to British Architecture. According to some historians there is a even a distant resemblance between it and the Taj Mahal of Agra, Delhi. If you see carefully there is a fairy at the top of the dome called the "Angel of Victory" supposed to be rotating and proclaiming victory of the British Raj. However due to some mechanical faults the the statue stopped moving. Hope it moves now which visitors can confirm.
The Victoria Memorial, resplendent with early morning sun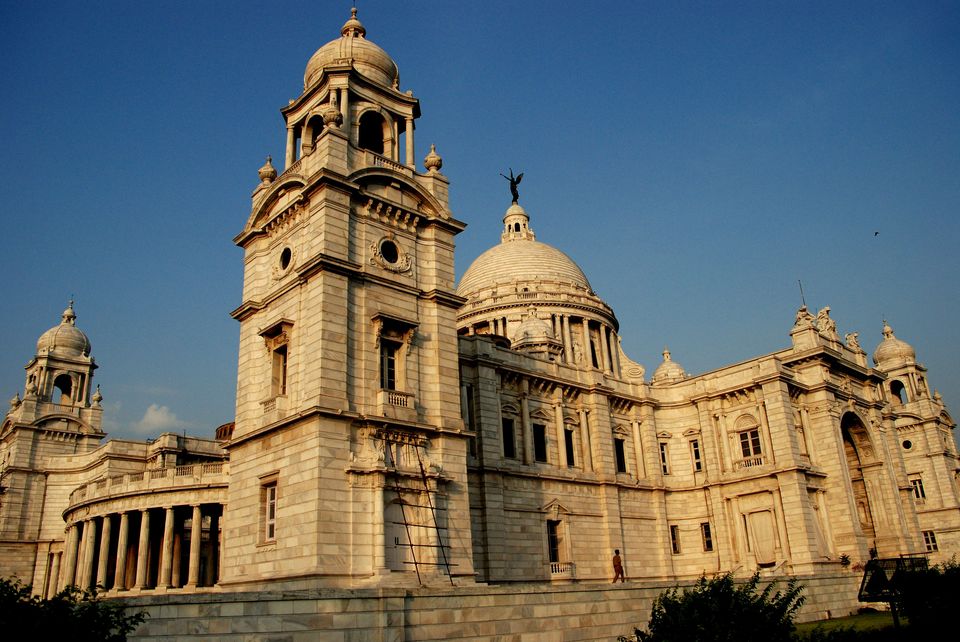 Kolkata Munical Trucks supplying water to the memorial gardens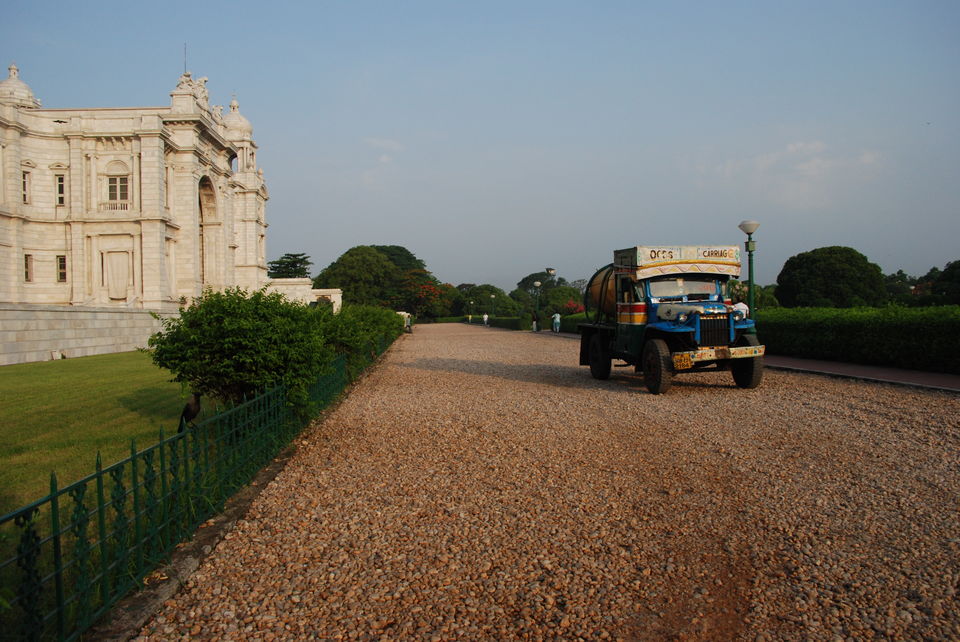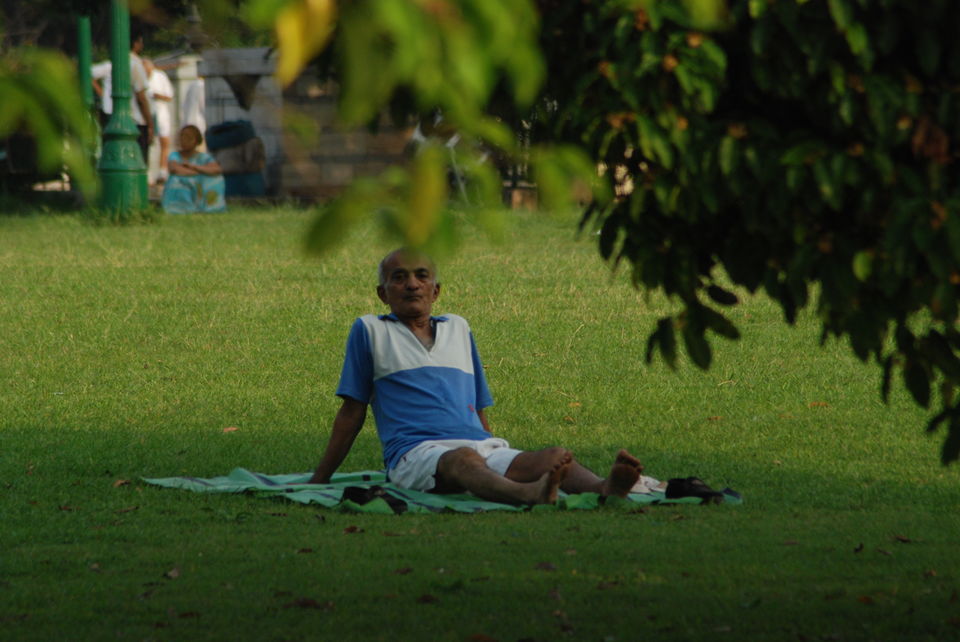 The peace and the beauty of this colonial piece of history gave my mind a clean slate to start off my day.
A father teaching his son to feed the crows and stray dogs, a very uncommon sight these days. Being human and no more and no less is quite rare these days.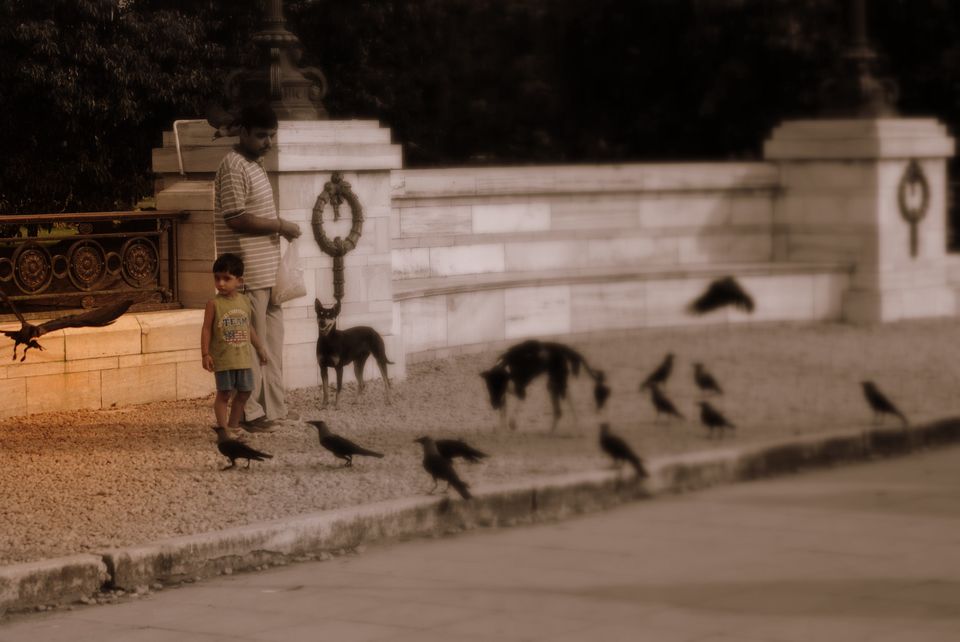 After enjoying a nice morning at the Victoria Memorial gardens, I went on to my next destination, the great kolkata zoo or more famously the "Alipore Zoo". A 5 rupee bus ride was all that it took for me to reach Alipore Zoo from Dhamatala. Living and traveling in Kolkata was the least expensive among all the metro cities that I visited, ever. Thanks to its people to keep it that way.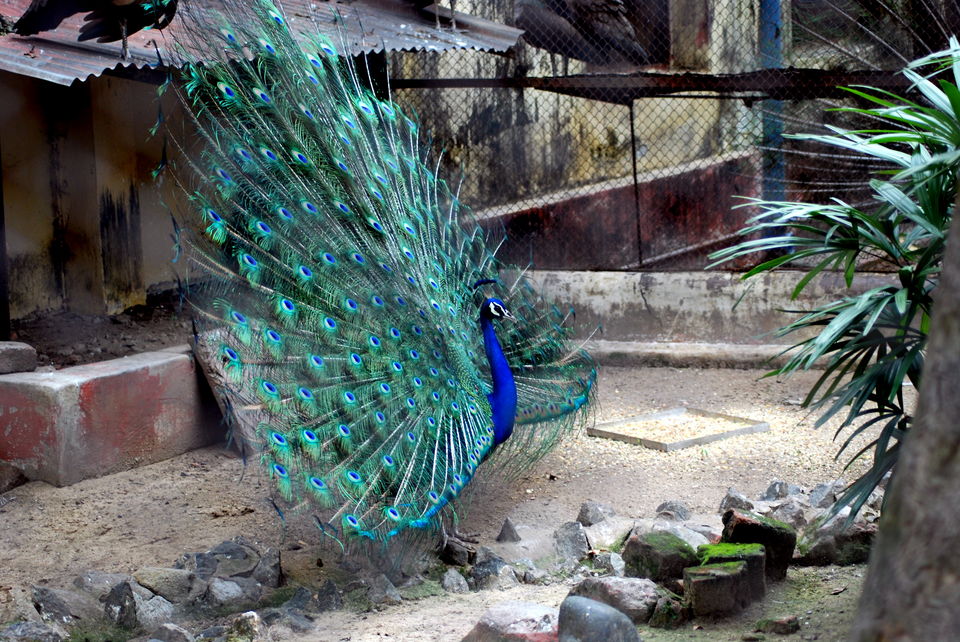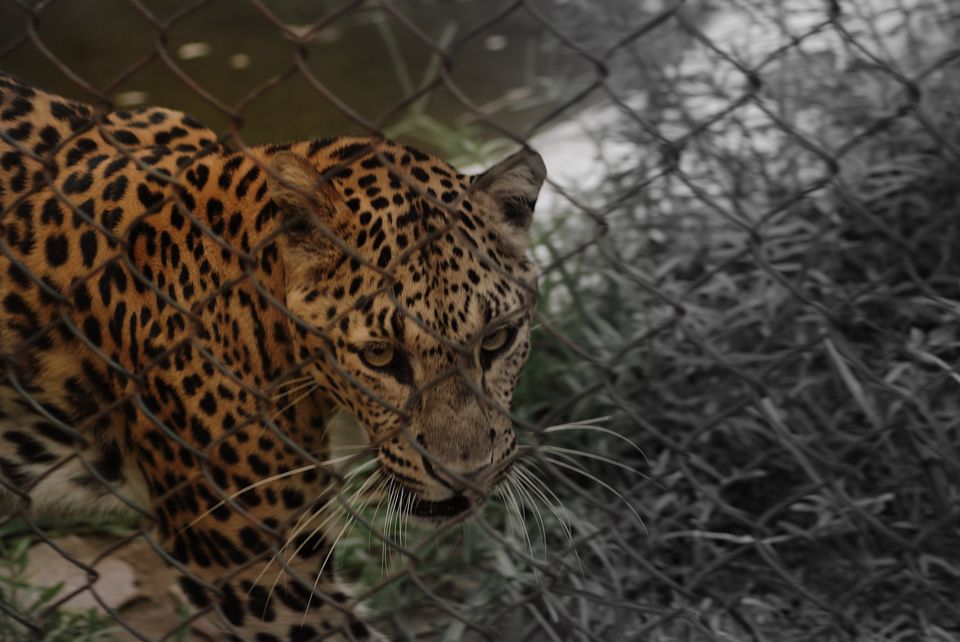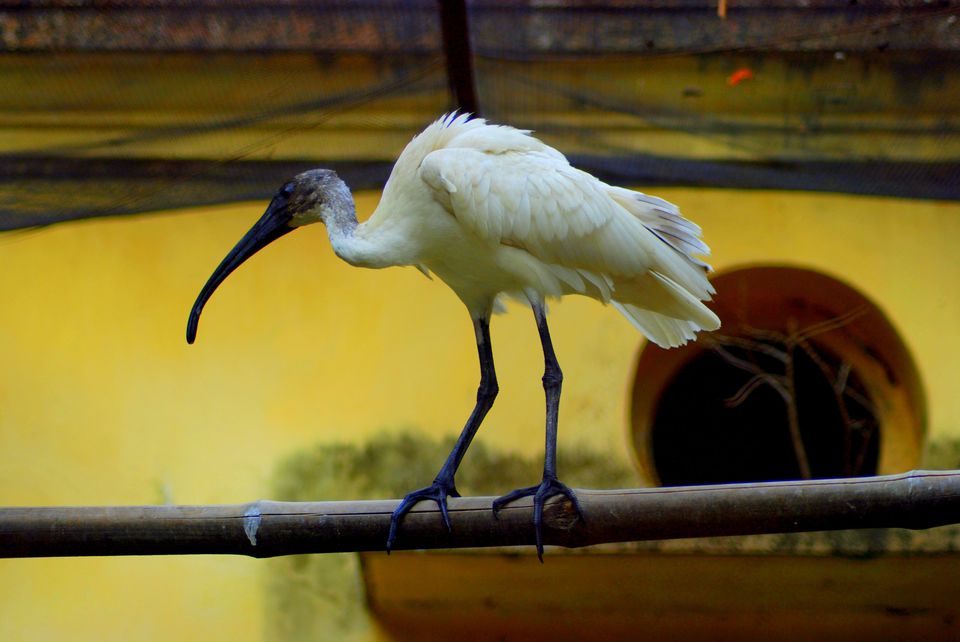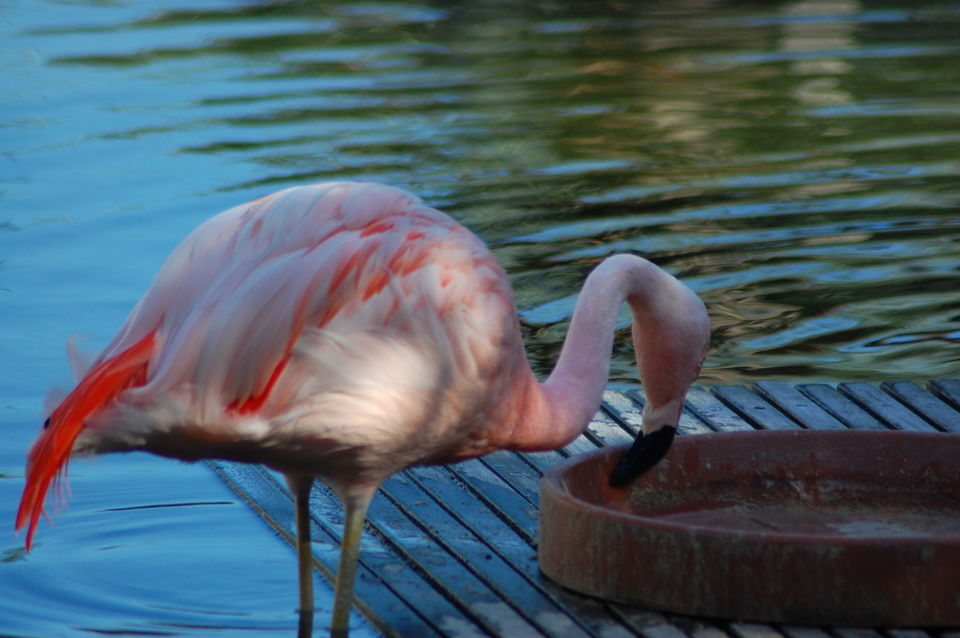 It was a nice day spent with all the inhabitants of the city both the caged as well as the uncaged. While I moved towards my home hailing a cab from Alipore to Gariahat, the sky looked ominous and goddess looked gorgeous.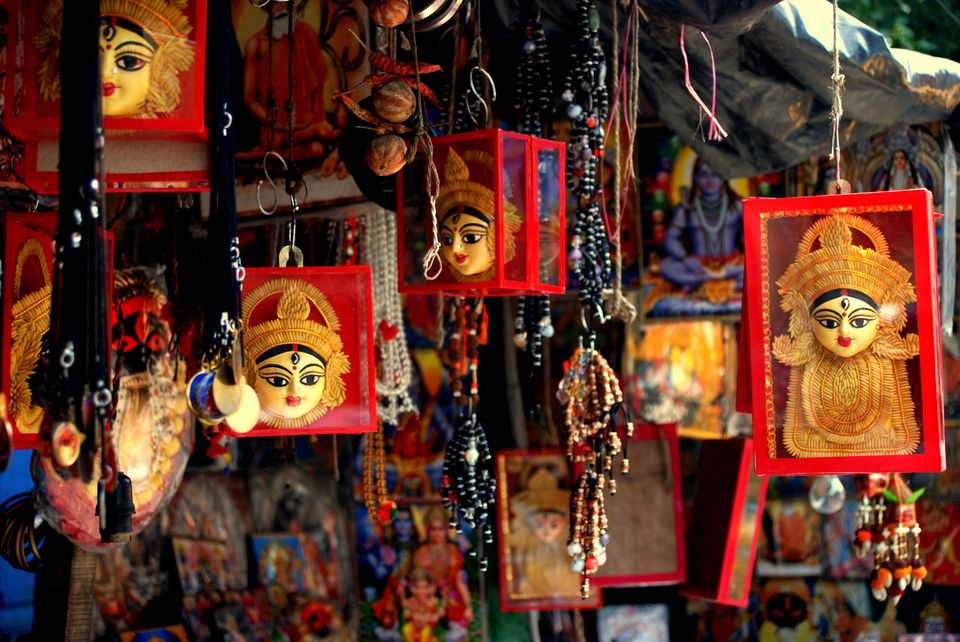 Le fin