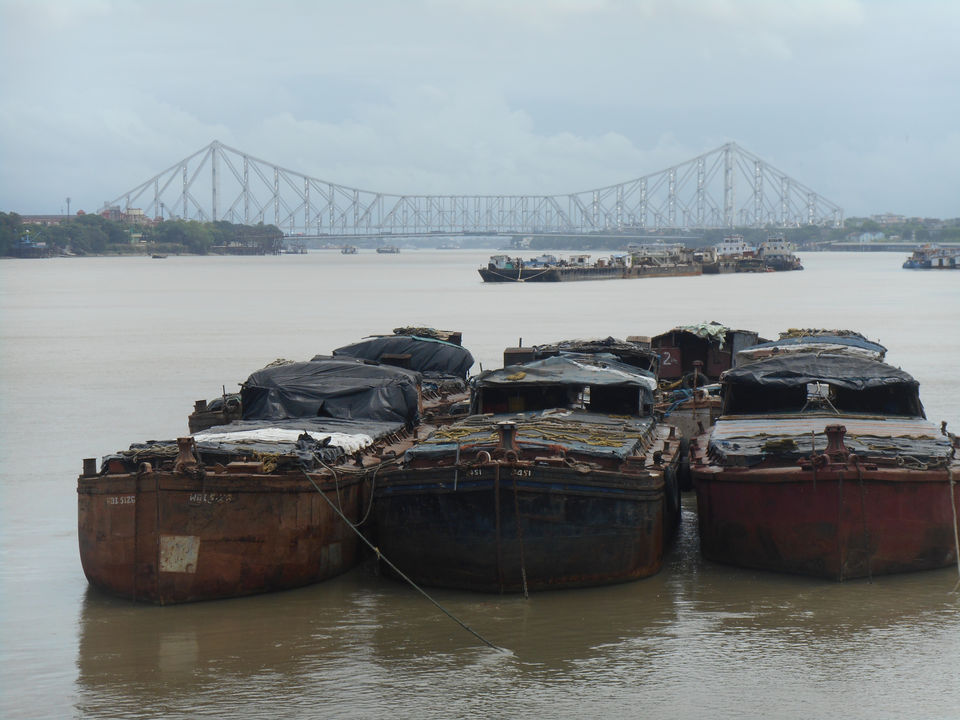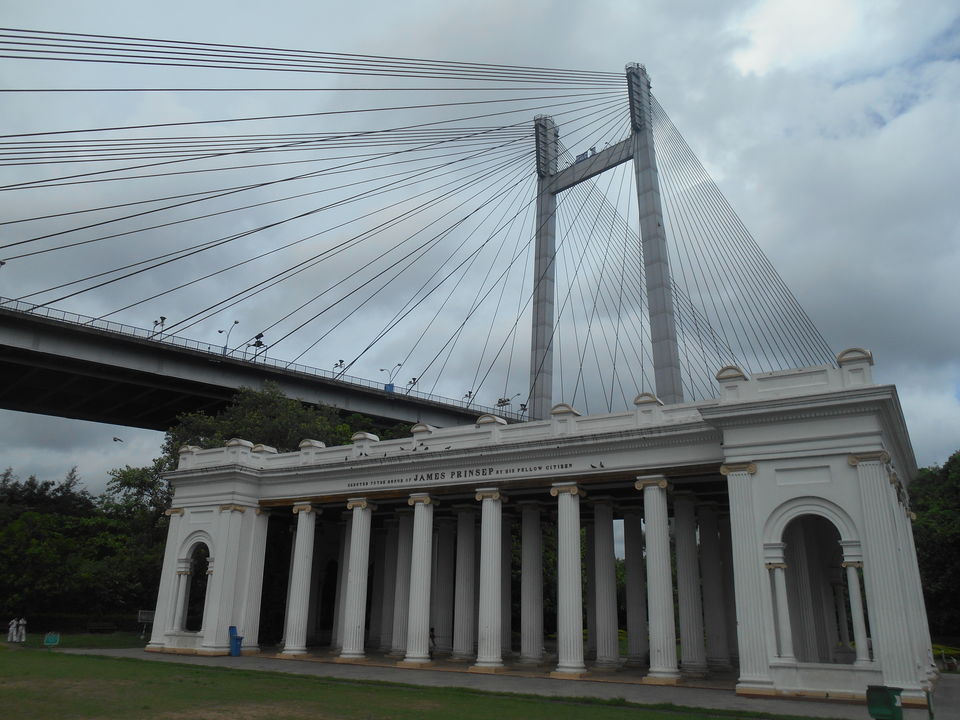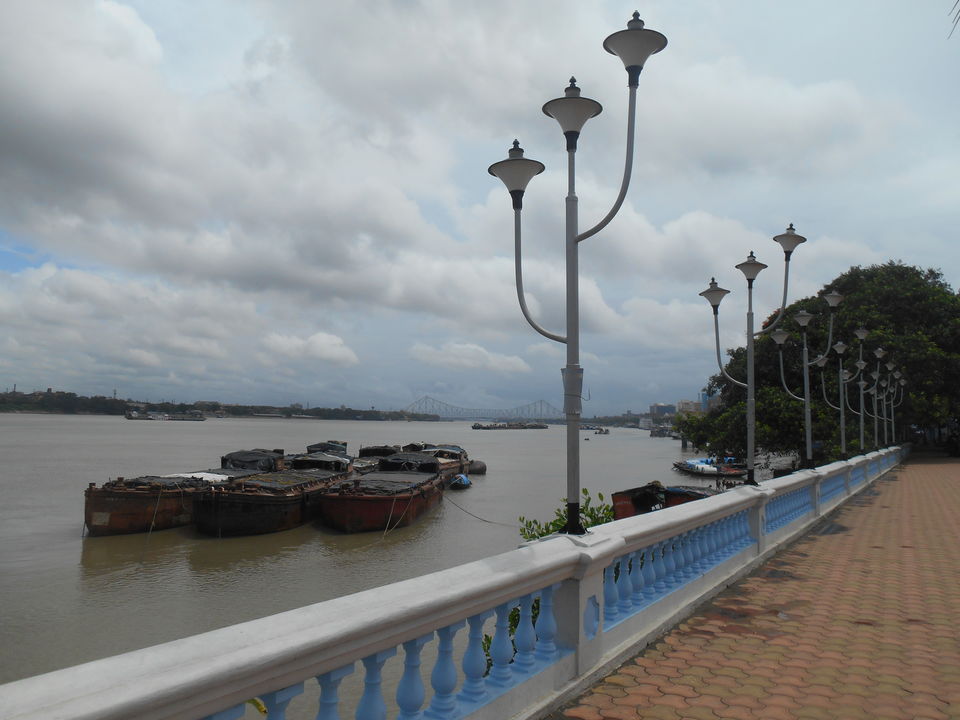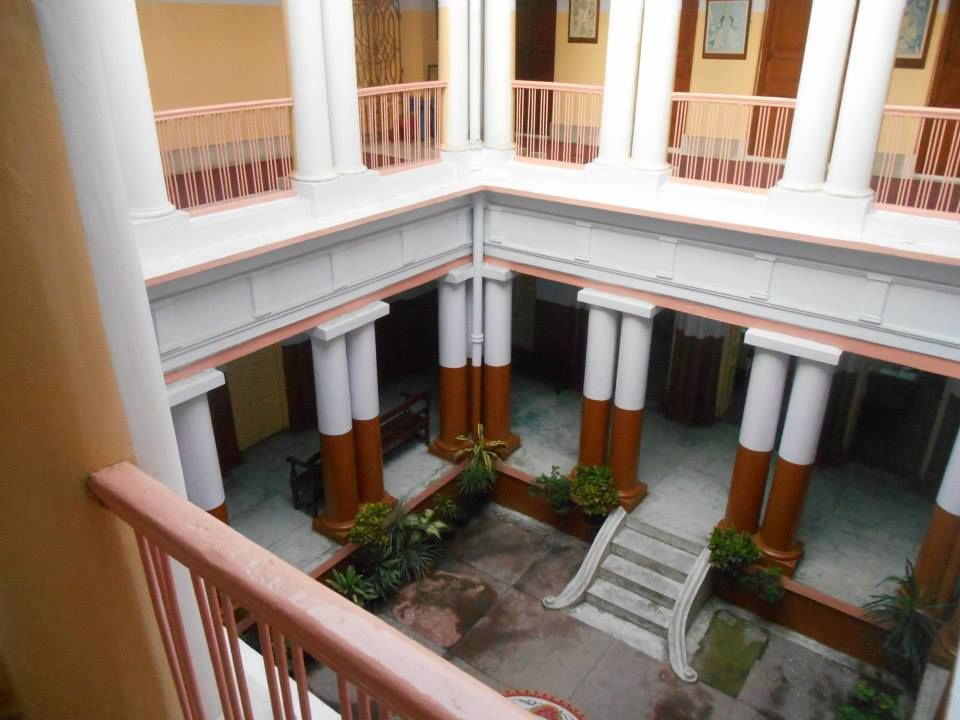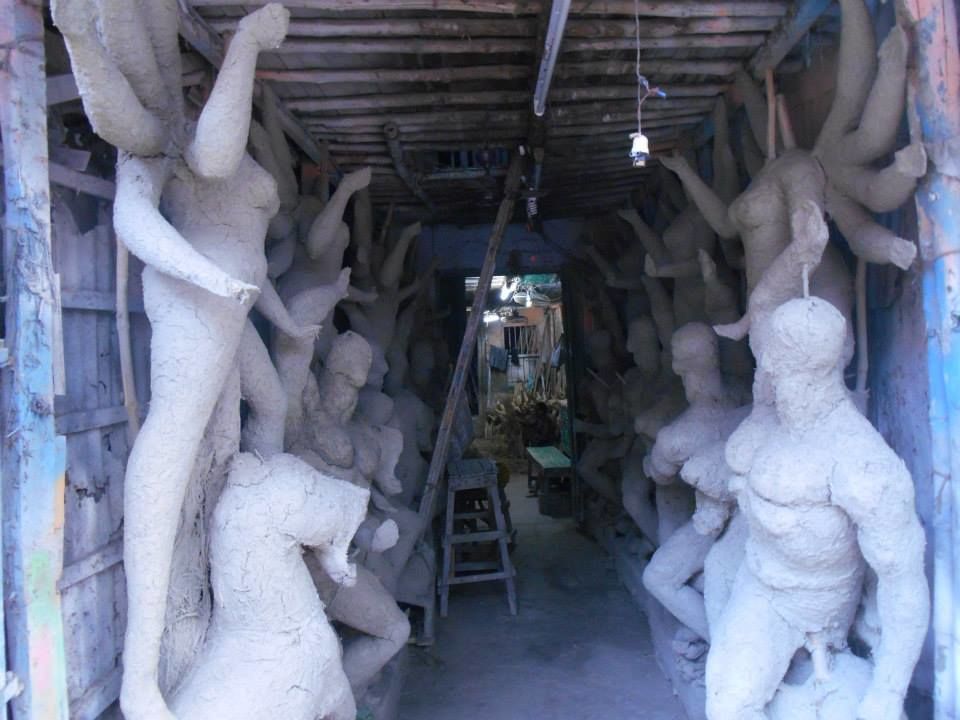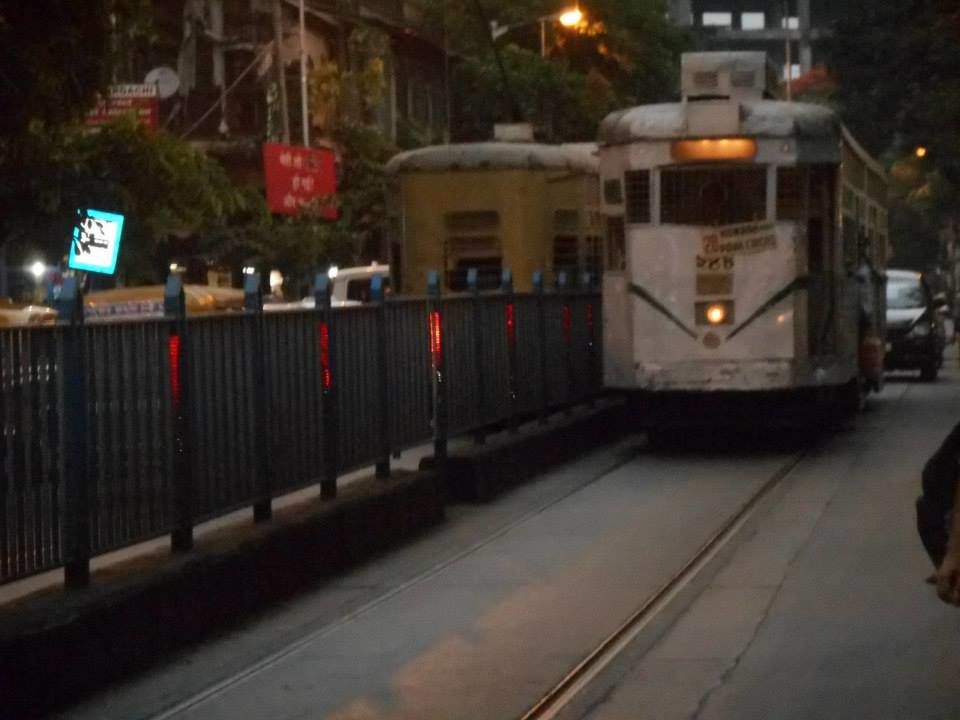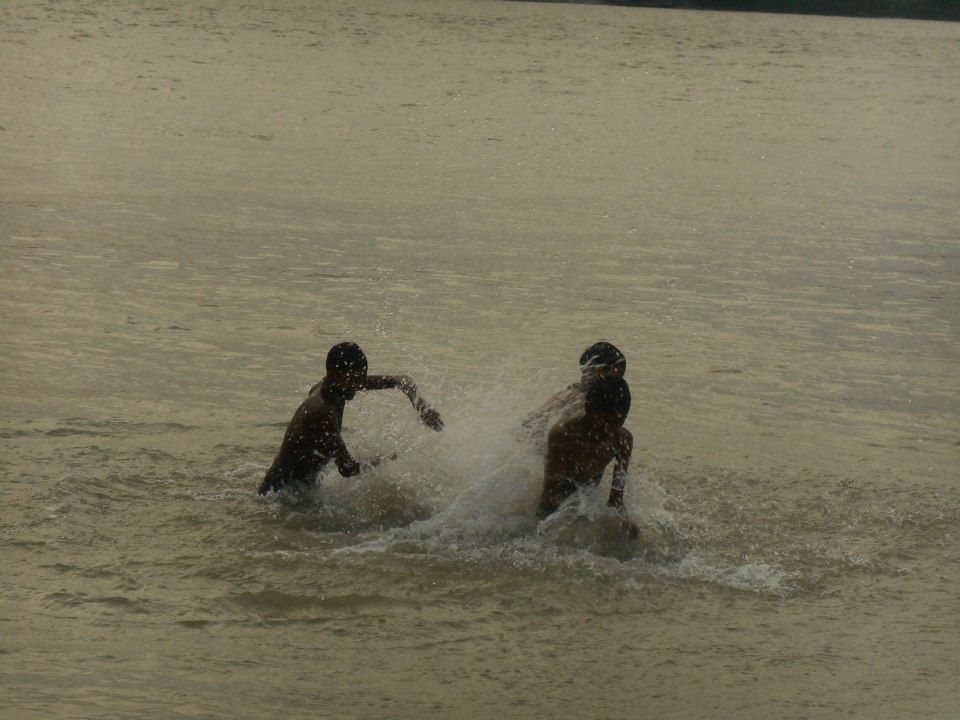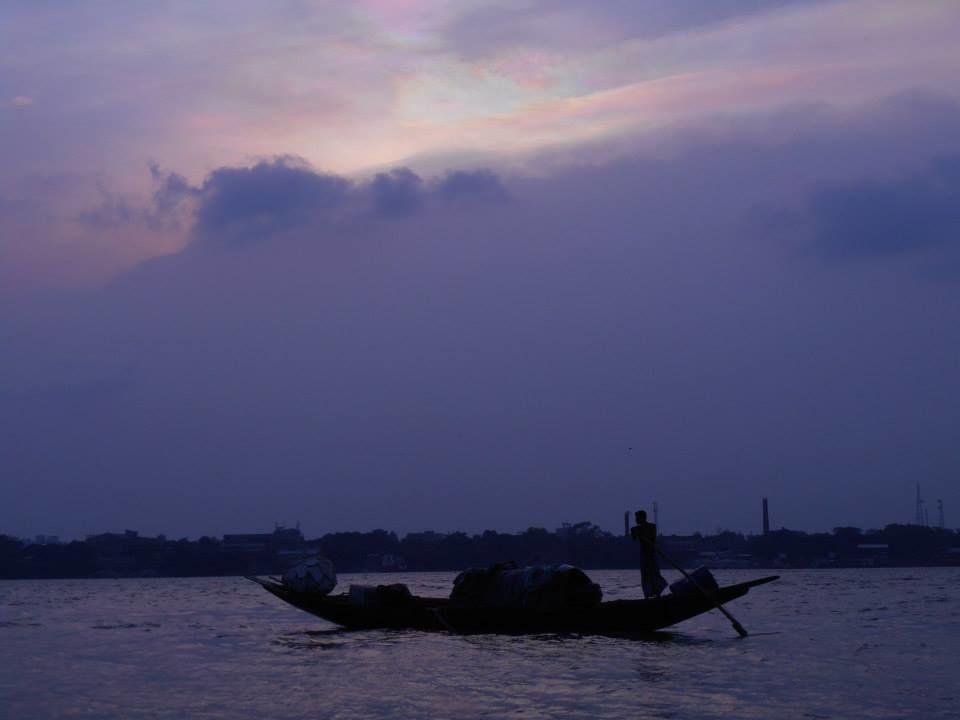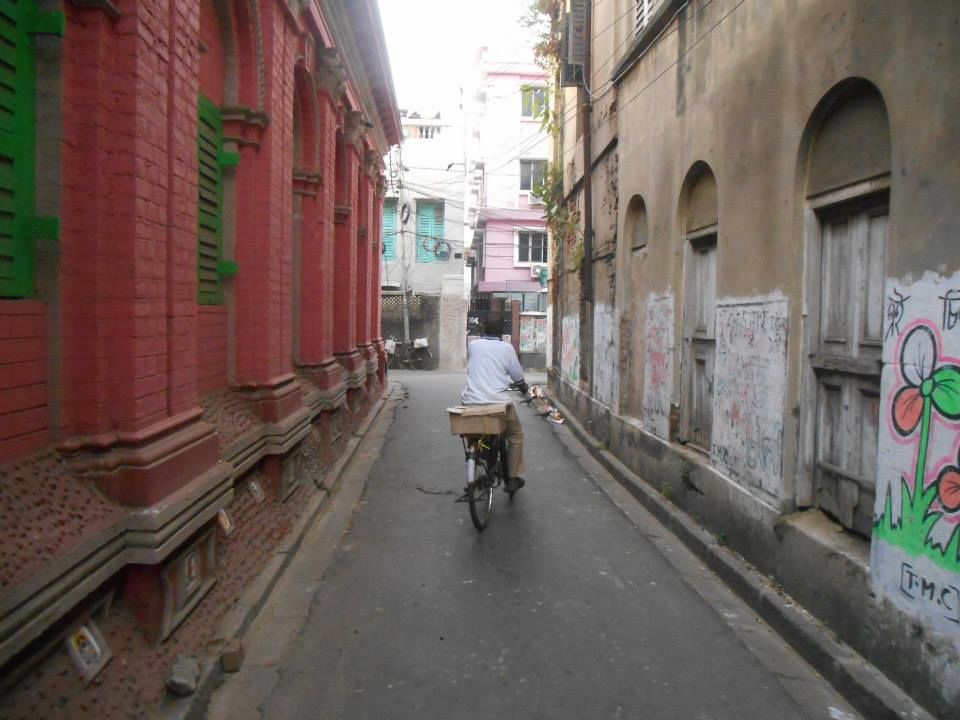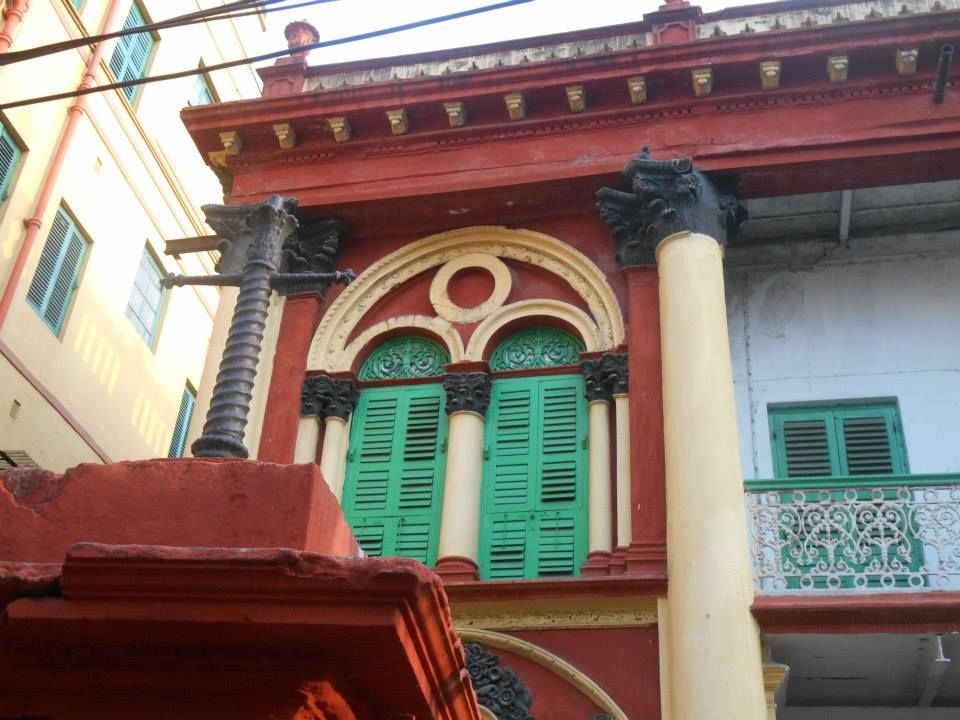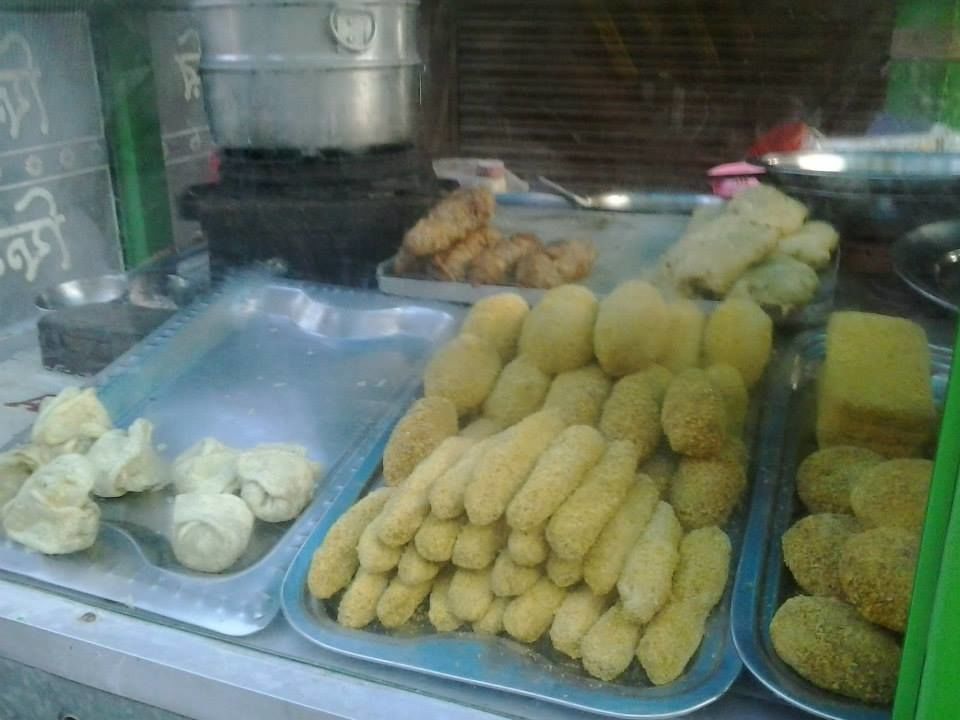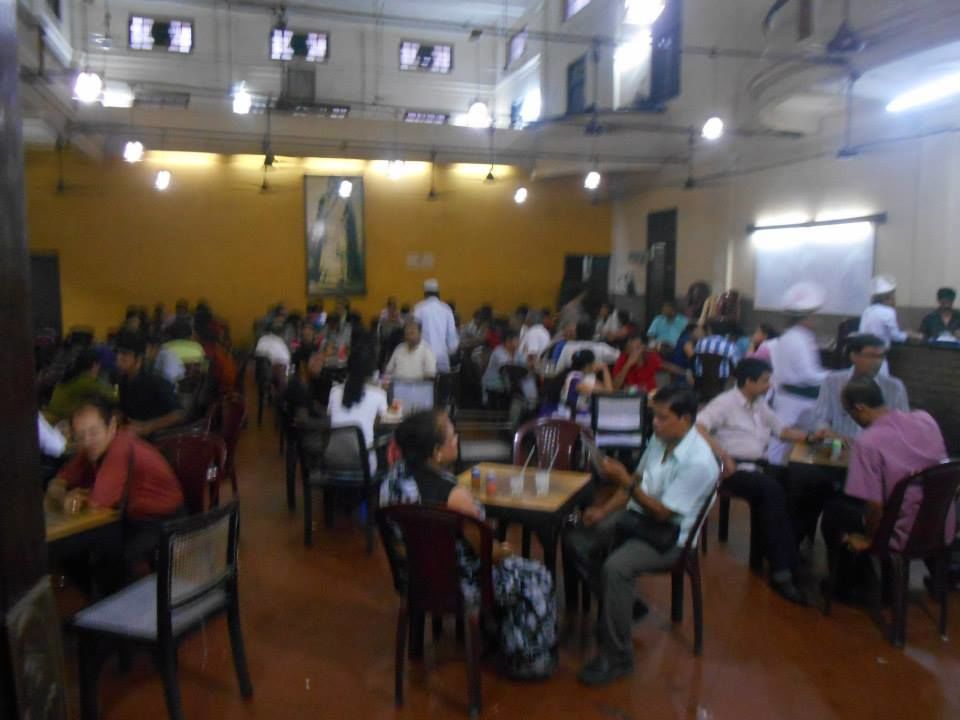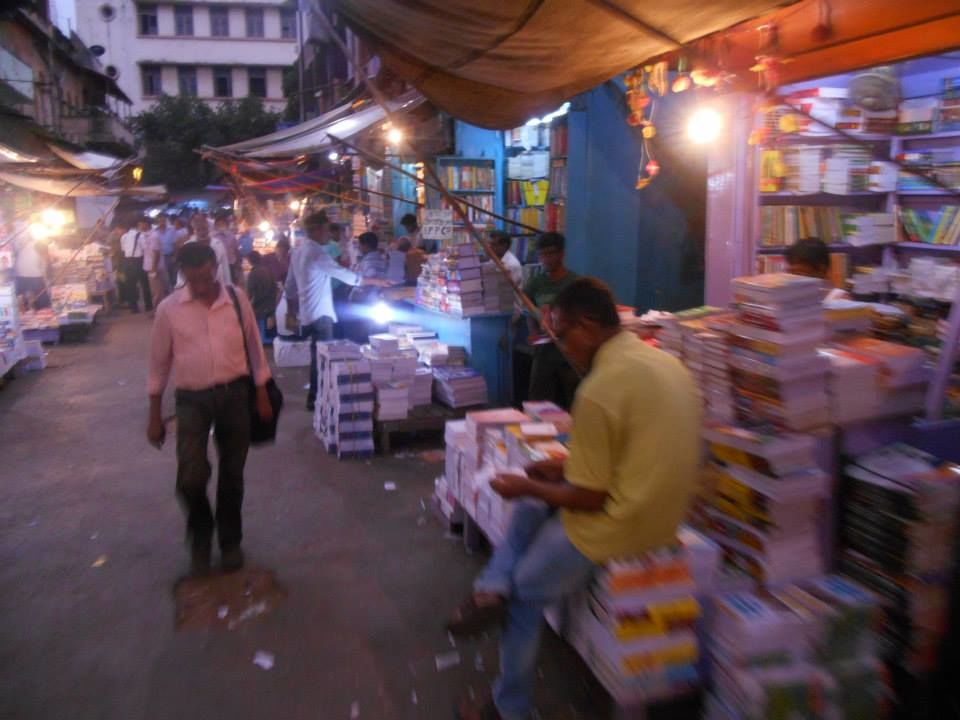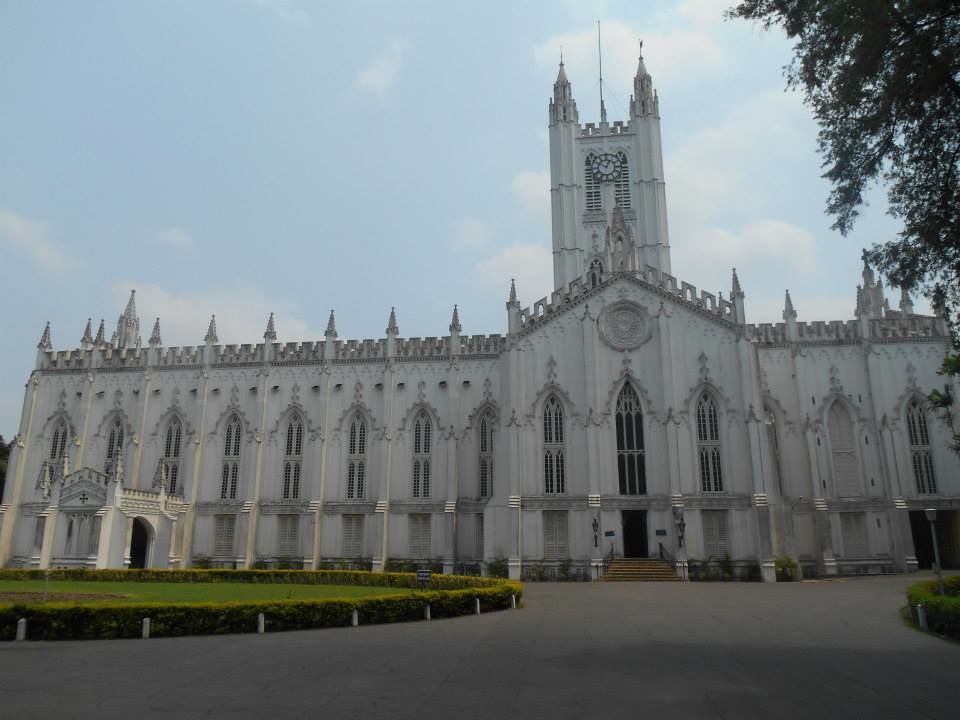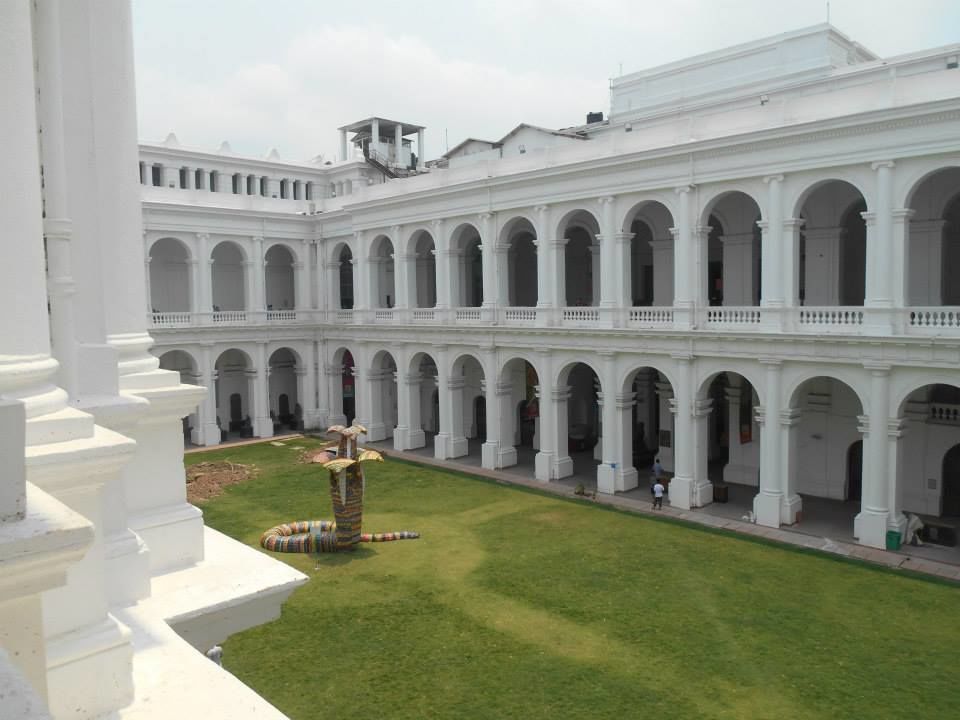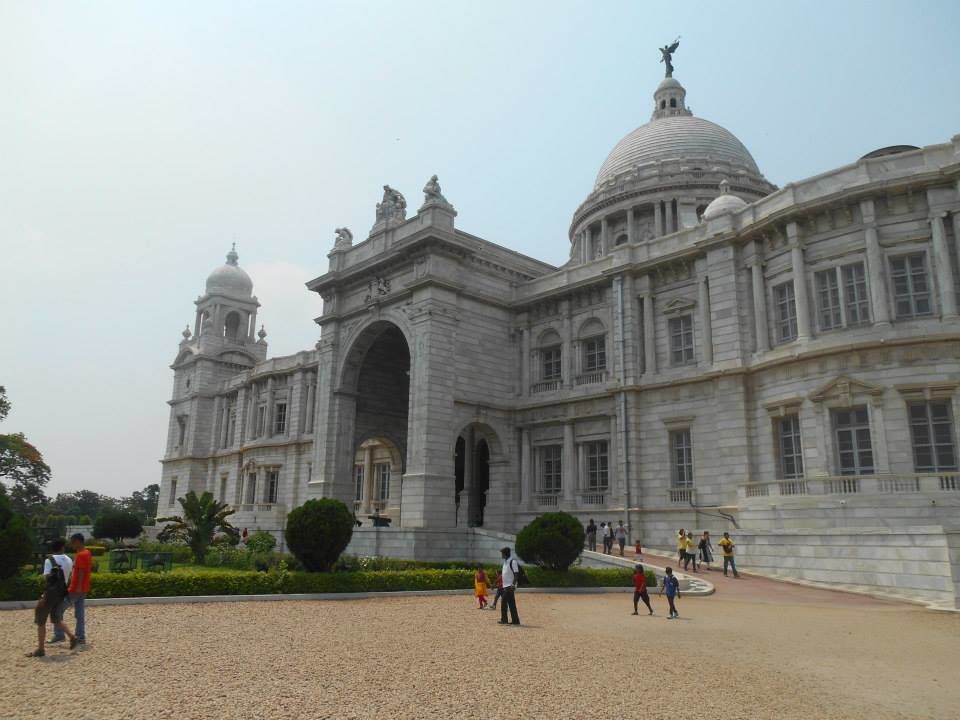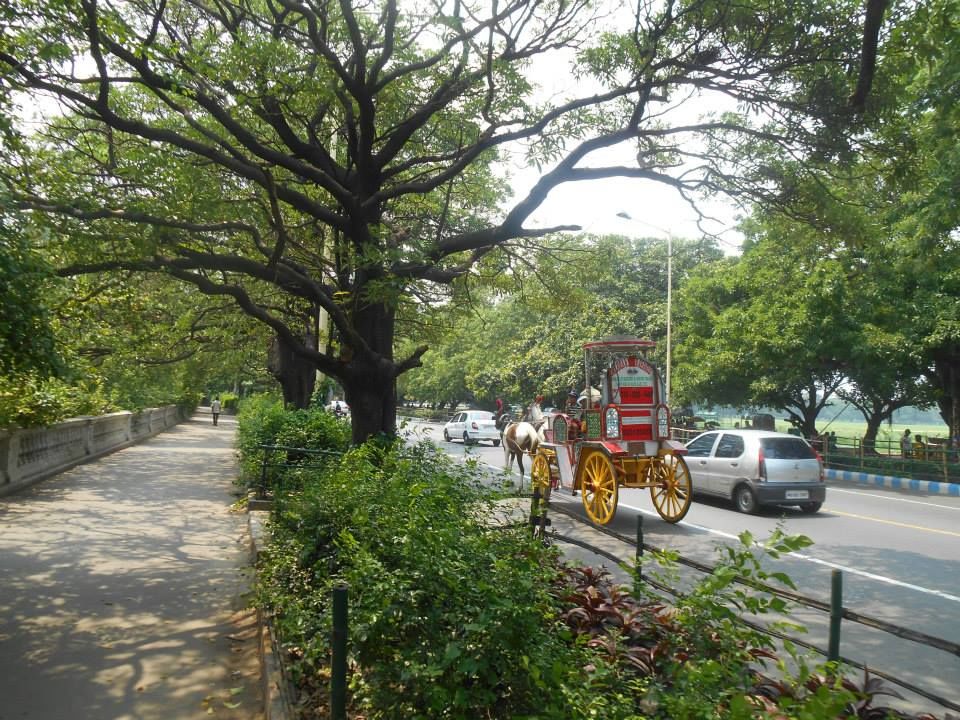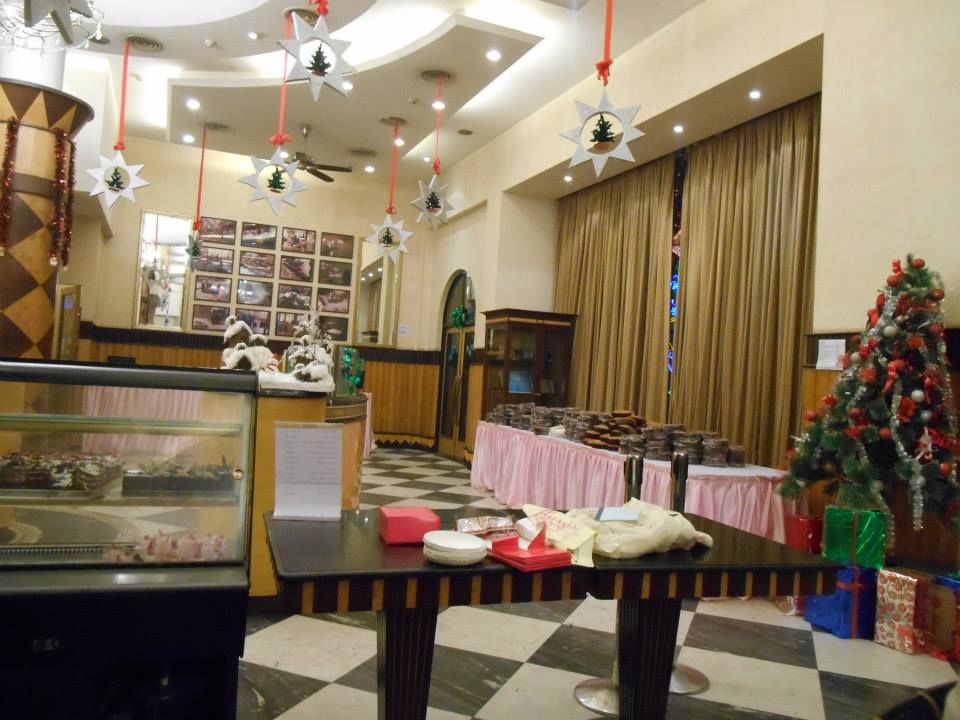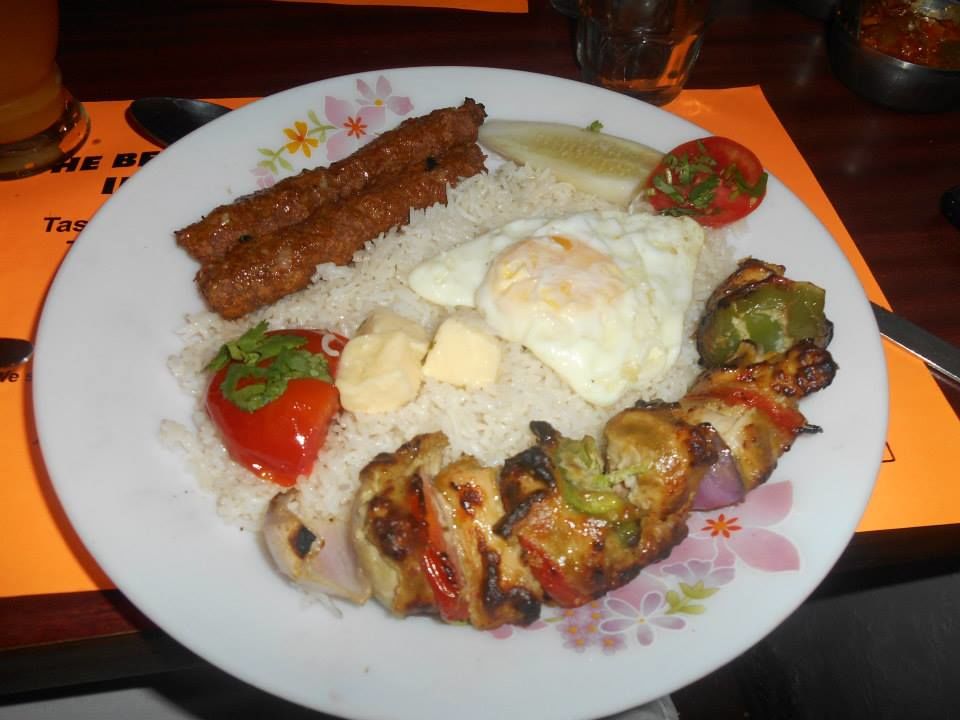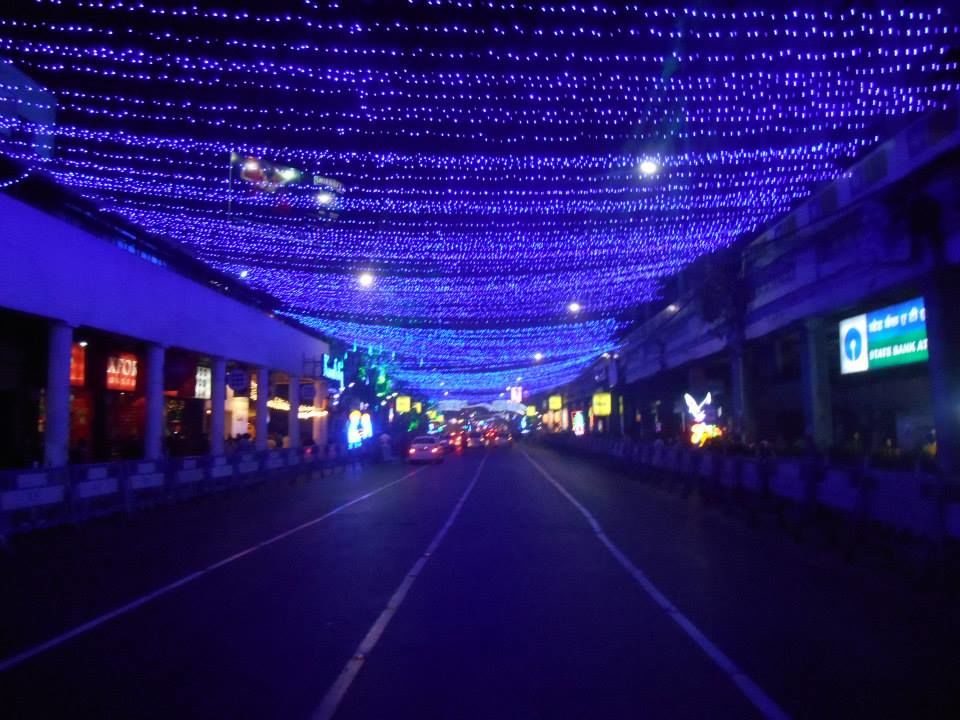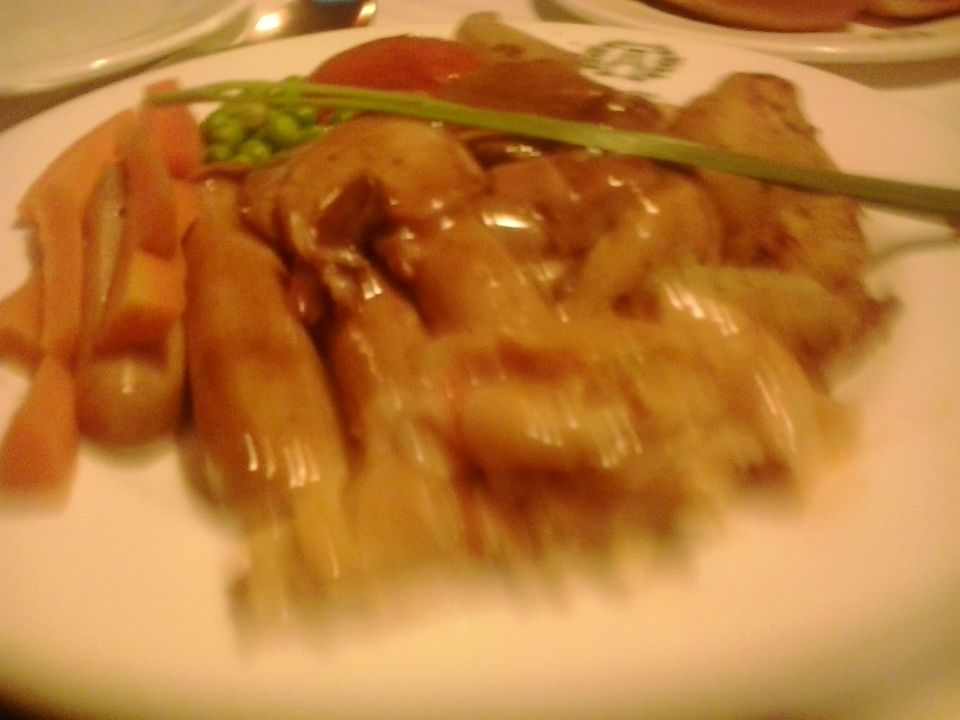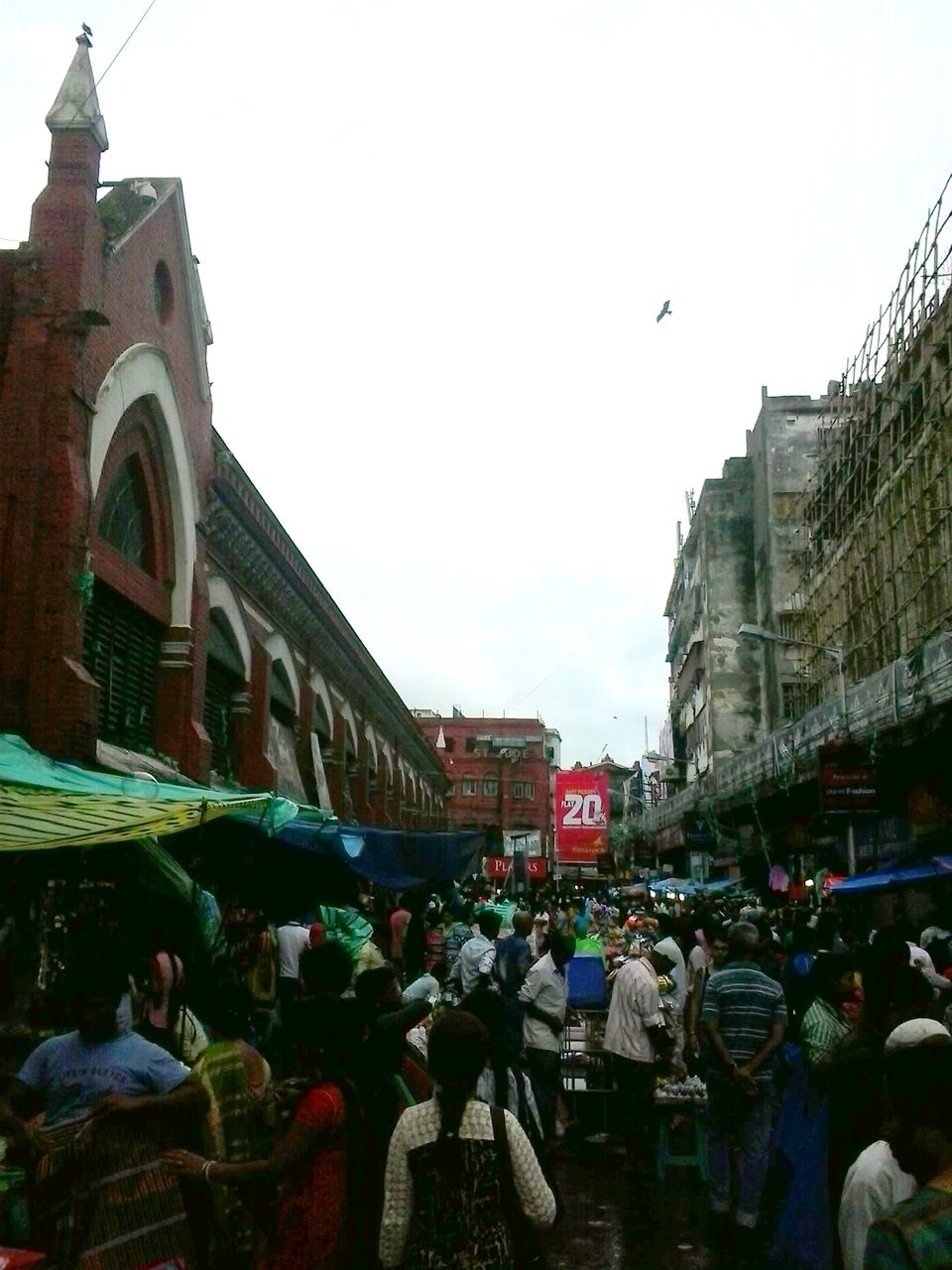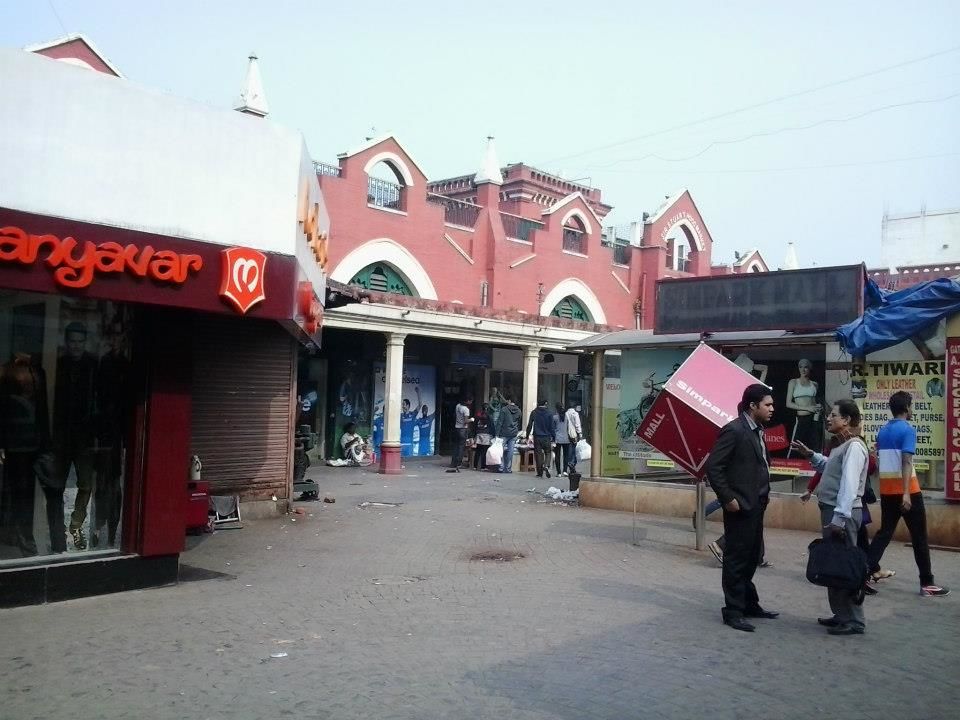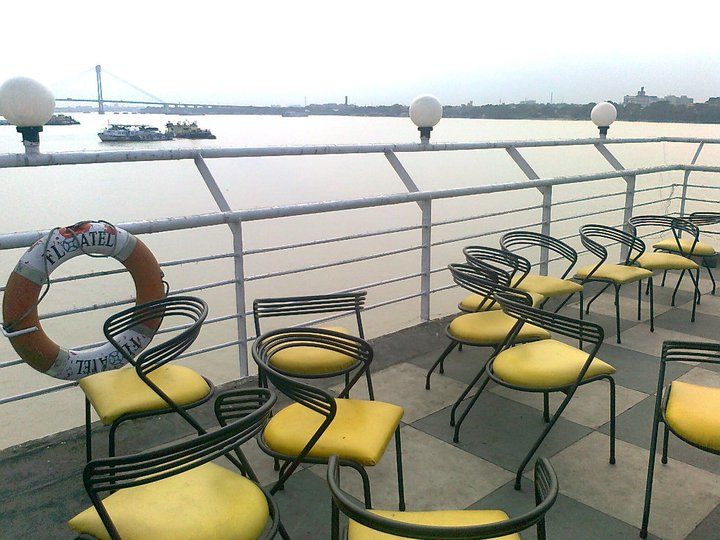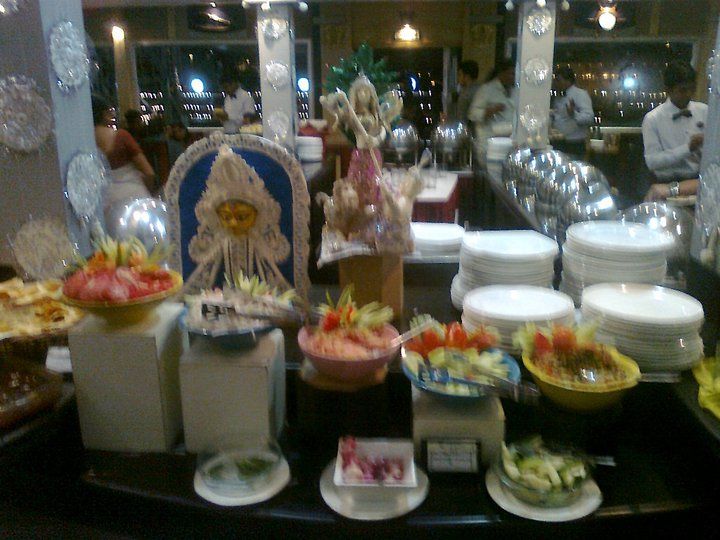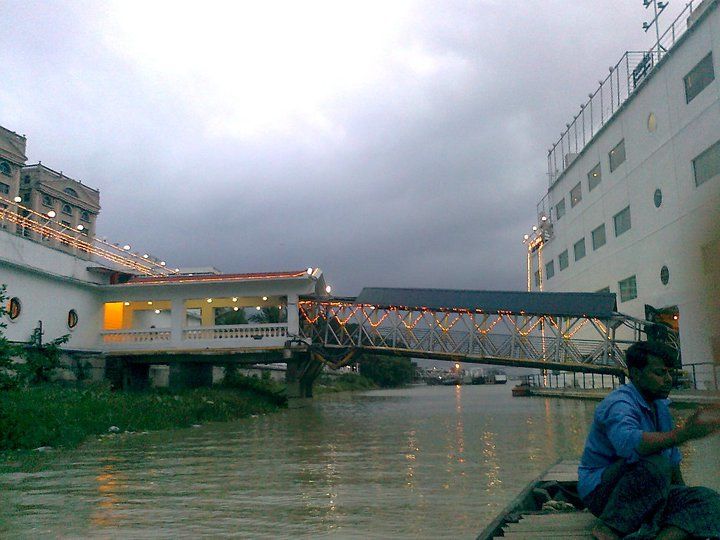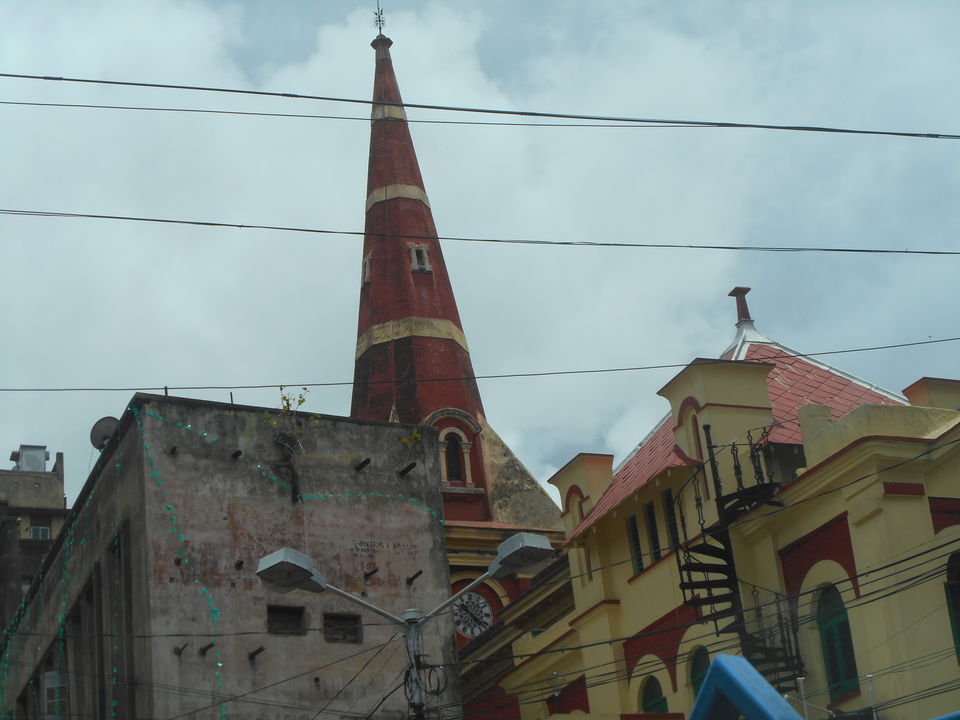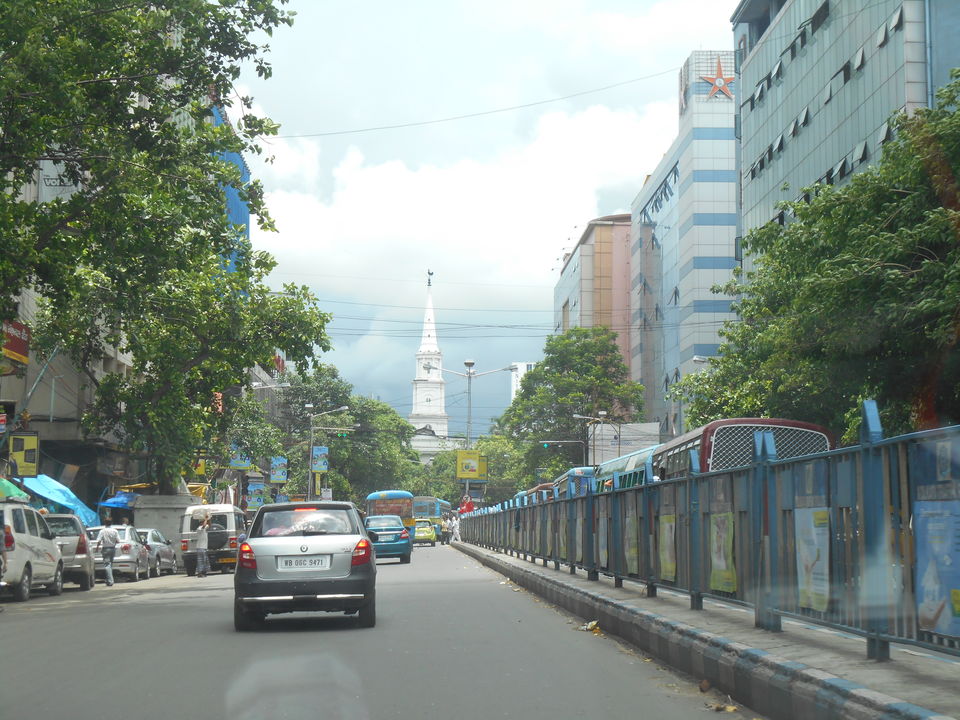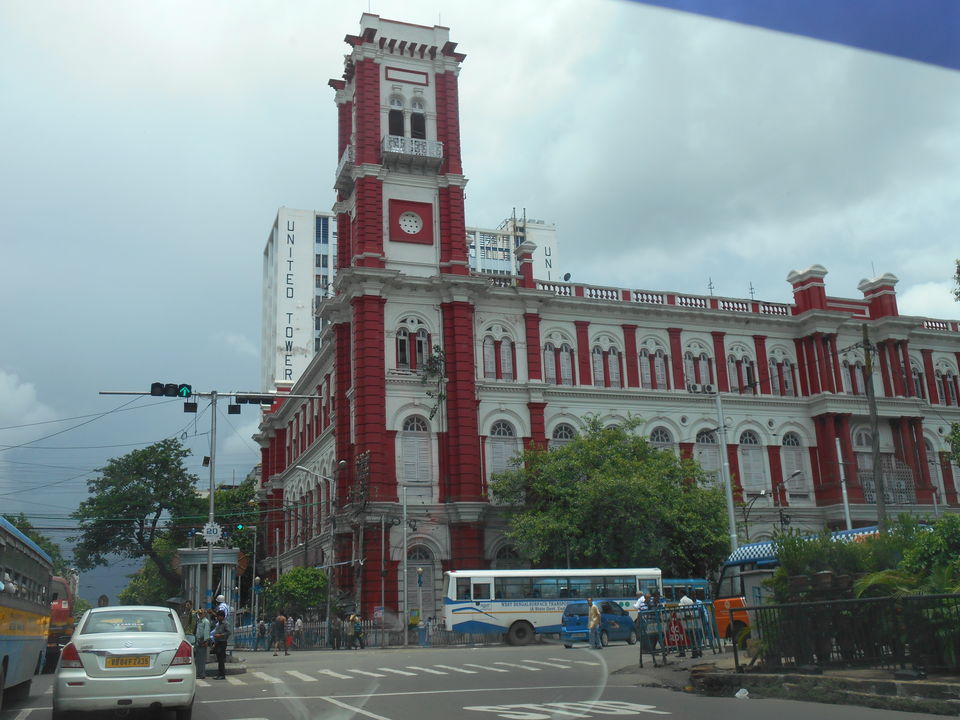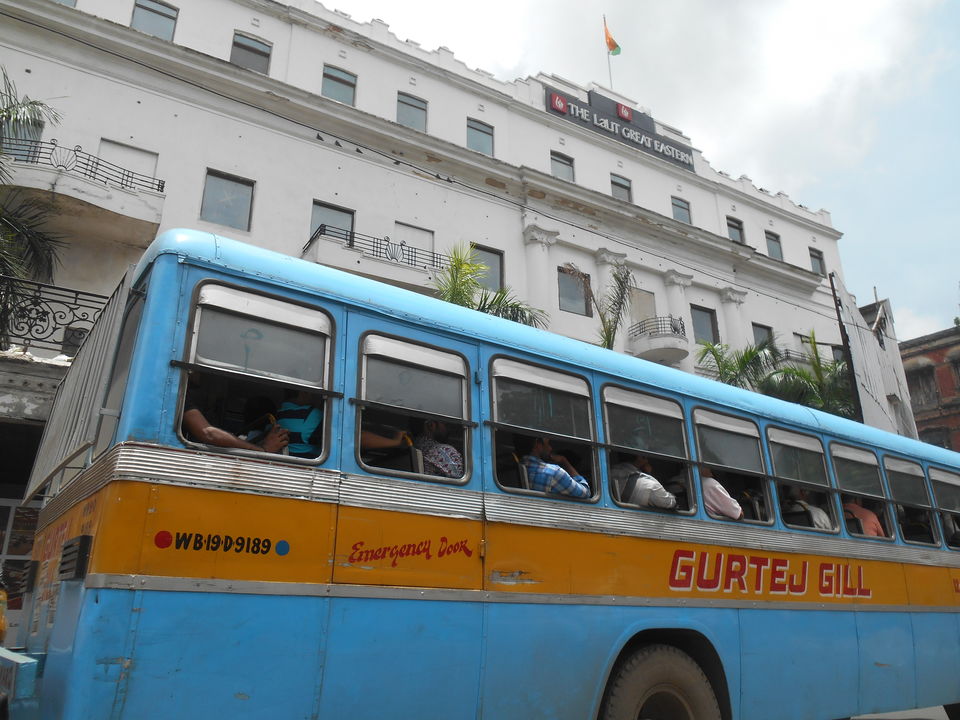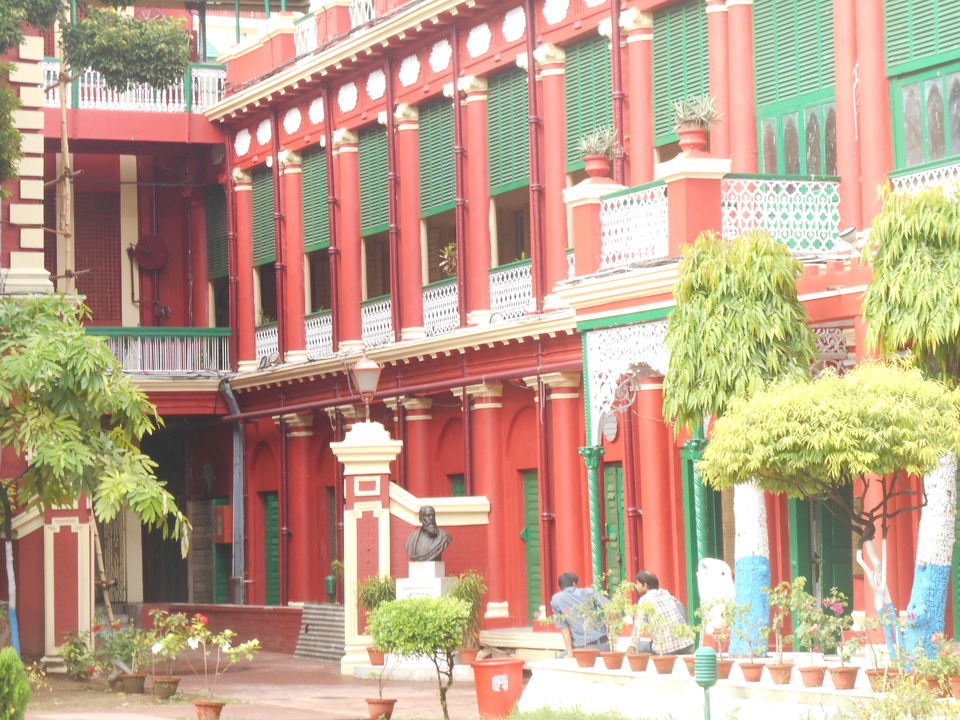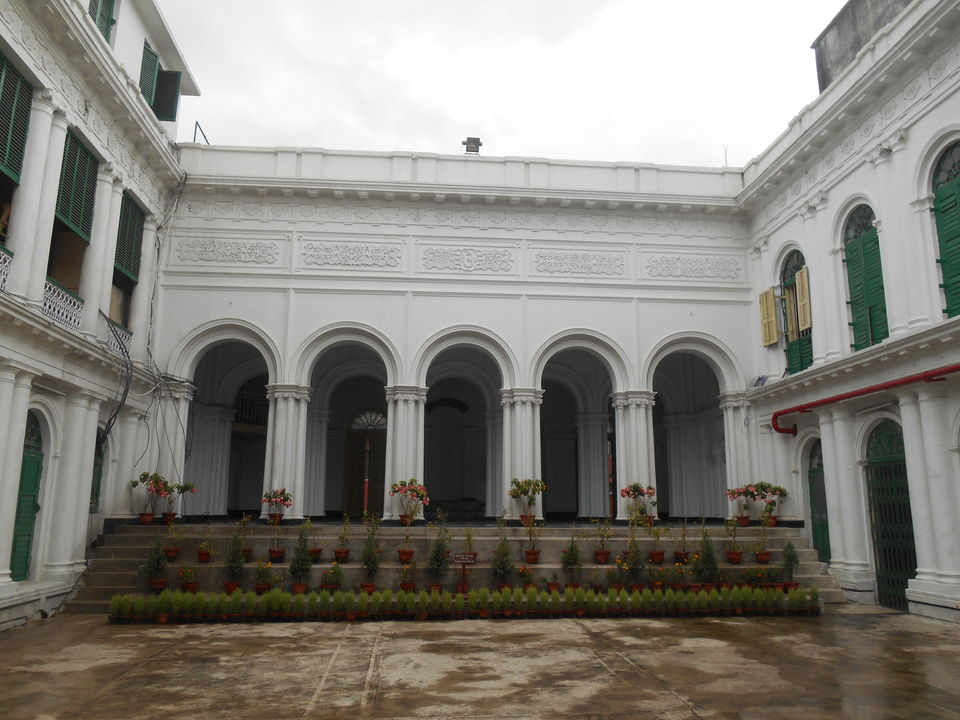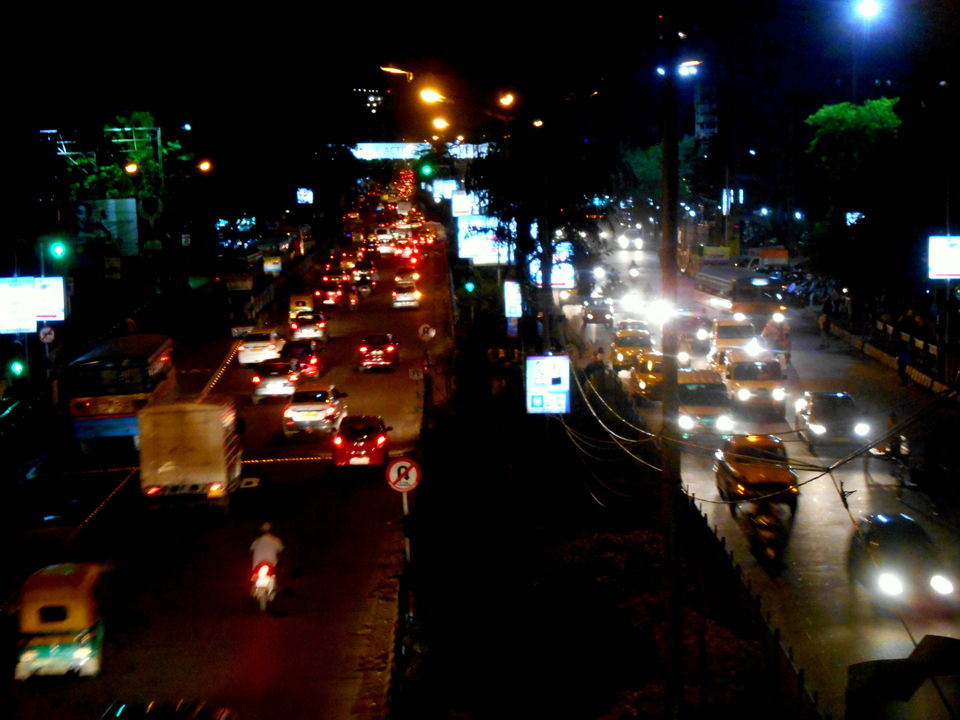 My part of knowing Calcutta or 'The city of Joy' started in childhood when vacations meant visiting Mashi Bari (maternal aunt's house) and Mashi used to take me and my elder sister to places like the Alipore Zoo, Nicco Park, Indian Museum etc in the city and we would be so happy after each of these visits. As I grew up, these visits decreased due to the increased pressure of studies and tuition but still Calcutta holds a special place in my heart. Although I have all along been born and brought up in Asansol and obviously love it more than any other place in this world, Calcutta always fascinates and attracts me with its charm. The best part about this city is the continuous co-existence of the old and new world charm. The trams still ply on the roads, people still avail the ferries, you still get food for a mere ten rupees, you can still travel in a bus at a modest price, you can still find puchka walas and various shops selling superb street food on the streets and you can still find the old dilapidated buildings coexisting with the modern new buildings. There is a certain infectious charm which makes people fall in love with this city. You will never get the kind of warmth and comfort that this city offers anywhere else. Another unique thing about this city is that it has always been cosmopolitan, mostly due to the fact that British had made it their capital during their era. Communities like the Anglo-Indians, Christians, Afghans, Marwaris, Jews have made this their home for centuries and some still continue living here. The Barrabazar area has a high population of Marwaris and Jains while the Park Street area has mainly Christians and Anglo-Indians living in abundance. On the other hand, the New Market area has a confectionery run by a Jewish Family and the Park Circus area is popular for the restaurants run by Muslims which make the best Biriyanis and kebabs. The Park Street area still has restaurants like Peter Cat and Mocambo which serve quintessential age-old recipes from Anglo-Indian and British Kitchens. These above-mentioned facts are just a few examples and there lie many more such instances. These give the city a different flavor and essence altogether. Post my class twelve exams, I have had many opportunities of visiting various places in this city and all of them have marveled me tremendously. Visiting each place is like turning a page from a history book and going back to those old times. Here are some of the things everyone should try and do whenever they visit the city:-

The James Princep Memorial Monument and a walk along the Princep Ghat

The James Princep Monument is situated very close to the Princep Ghat Circular Railway Station and is a structure built in the memory of the eminent Anglo-Indian scholar and antiquary James Princep.This was built in the year 1843 and is a huge white structure with huge pillars supporting it. The Second Hooghly Bridge lies just above it.This place is popular among the morning walkers. It has no entry fee. The 1.2 kilometers beautified stretch along the river Ganga nearby is a popular recreational spot. This place gives a beautiful panoramic view of both the first and second Hooghly bridges. It is a beautiful place indeed.

Walking through the dingy alleys of Shyambazar and Kumartuli and savoring the best fish kachoris

The areas of Shyambazar and Kumartuli in the North part of the city are witnesses to the city's glorious past and still bear glimpses of the city's glorious cultural past.Age old houses with wooden windows and walls which are dilapidated and worn out of color comprise most of this part of the city. Walking through these dingy alleys is just thrilling. Children play cricket in these alleys only and make way for people whenever someone comes walking this way. All of these alleys finally lead to the Ganga Ghat. My destination was the Kumartuli Ghat, but I decided to visit the Balaram Mandir on the way.This is managed by the Ramakrishna Mission and was the erstwhile house of Balaram Basu, one of the chief disciples of Sri Ramakrishna. This place has been sanctified by the numerous visits of Sri Ramakrishna, his disciples, and Holy Mother Sri Sarada Devi. A typical Zamindar kind of house with long balconies and a huge courtyard. After this, I visited the Kumartuli area which has been the traditional potter's quarter in the city for ages. This is the place where clay idols for all pujas most importantly Durga Puja are made. You can witness artisans applying their Midas touch to these idols live if you visit this place. A unique experience this will be for sure. After this, I reached the Kumartuli Ghat which is a bit less populated than other ghats along this stretch. The view of the Ganga against the backdrop of the setting sun is just stunning. Closely located nearby is the Bazaar Ghat where you can savor the best fish kachoris and chops from shops located across the street.

Bibliophile's favorite hotspot College Street and visit to Paramount's and Coffee House

College Street is an area popular with students and intellectuals. The Calcutta University and Presidency University are located nearby. College Street is a place where you can get any damn book in this world either first hand or second hand or even third hand. There is a certain section called "Boi Para" where you can see people reading books and buying them and also discussing them also in full detail. Paramount's' Sherbet and braised cutlet from the Indian Coffee house are things you should never miss here. I tried the Cocoa Malai Sherbet at Paramount's and, believe me, it was just too good. Indian Coffee House is a favorite hangout spot of intellectuals and students.The service is slow and the food is just good but it is the ambiance of the place that makes you fall in love with it.

Praying at the St. Paul's Cathedral, getting enlightened at the Indian Museum and visiting the Victoria Memorial and Maidan

The St. Paul's Cathedral, Victoria Memorial, Birla Planetarium and Indian Museum are located all very close to each other and visit to each of them is highly recommended. The Indian Museum is the largest and oldest museum in India and has huge sections comprising scientific and cultural artifacts. There are huge corridor passages and the building itself is an architectural marvel. The main attraction here is the original Egyptian Mummy which had been brought from Egypt long ago when the museum had started.The museum will take around a day if you visit all the sections, therefore, you should be selective. The St. Paul's Cathedral is one of my favorite places in Calcutta.So peaceful and soothing this place is. You can hear people singing hymns.

Next up is the Victoria Memorial which was built in the memory of Queen Victoria.It made built of white marble with a huge dome at the center of it. It has a number of art galleries showcasing beautiful paintings done by different artists. There are huge gardens in the entire compound. The gardens attract a lot of visitors who come here for morning or evening walks. One of the things you should do here for sure is getting onto the horse tongas or chariots which are available nearby. The chariot ride is a joyful thing. Later in the day, all you can do is to lie down on the grass in Maidan and rest. This whole stretch has always looked like this and never loses its charm.

Celebrating Christmas at Park Street and visiting the iconic restaurants there

If you are in Calcutta during the Christmas weekend, then visiting Park Street is a must thing. This whole place is illuminated with festive lights and spirit at this time of the year. There is an infectious energy here that makes everyone joyous and happy. Vehicular traffic is completely stopped during the Christmas week here and various competitions like Carol singing, cake making etc are arranged. Iconic restaurants like the Peter Cat, Mocambo, Flurys, Marco Polo etc are located here where you should definitely try the food. Some of these places have been there from British era and still continue to be popular. The Chello Kebab at Peter Cat is hugely popular. Chicken kebabs and sausages served with herb rice and topped with an egg poach, this is a heritage dish. Mocambo located nearby still serves legendary Anglo-Indian dishes and still serves beer in age-old copper mugs. Flurys is a popular confectionery which was founded in 1927 and still draws huge crowds. It is popular for its morning breakfasts and pastries. It is a landmark location in the city and should not be missed. Trinca's bar cum restaurant which used to be popular for its jazz singers is also located here. The most happening place in the city for sure.

Bargaining and Shopping at New Market

New Market located in the heart of the city is a shopping paradise. Before malls came up in the city this used to be the most happening place with shops selling all latest things which are in fashion. Though it has lost its importance as it used to have before, it still continues to be very popular among people mostly because of the fact that you get things here at very cheap prices. The hawkers sell various items like bags, shoes, umbrellas etc across the streets and each such stall is choc-a-bloc with people all the time. You can bargain like anything here, believe me when I say that. The New Market was previously called the Sir Stuart Hogg Market. It used to be an enclosed market but now it is spread across the entire Lindsay Street stretch.The main market building is of Victorian Gothic Architecture. The building has very old shops like the Nahoum's which is a Jewish confectionery shop and some shops selling silver jewelry and antiques like Lalaram. Numerous food joints and restaurants are located in this area, thus is very popular among people. Despite the coming up of new malls in the city and the fact that it has survived two deadly fires, this place is still very popular and stands tall attracting thousands of people every day.

Driving through BBD Bag and having lunch by the Ganges

The BBD Bag is the place where state and central government offices are located. There are iconic buildings which have remnants of British colonial architecture. Most buildings are red in color. The Writers building which housed the Chief Minister of the state is also located here. St. John's Church located here was modeled on a popular church located in Trafalgar Square in London. Important commercial and financial offices are also located here. The Great Eastern Hotel which was once among the most iconic hotels is also located here and is a heritage structure. Driving by these buildings is just beautiful. These iconic buildings are bound to charm you. Where else would you find such old buildings still co-existing with new ones? The Floatel Hotel located nearby is where you should drop in for lunch or dinner after you finish driving through these places. An old ship which has been anchored and now transformed into a hotel and restaurant, this place is quite unique. Have lunch sitting on the ship's deck with the Howrah bridge and Ganges in the backdrop. Sounds romantic..isn't it?

Visiting Rabindranath Tagore's birthplace and getting to know about his work

Rabindranath Tagore's palatial family house is located at Jorasanko in the northern part of the city. This house has been transformed into a museum and research center which house the poet's contribution to poetry and literature and details about his travel to different places around the world and how it affected him. The details about his family members and information about them are also mentioned here. The house is a typical old and huge zamindar house with long corridors and huge courtyard in the middle. Getting to know about great men like him is always a good experience. Rabindranath Tagore is an essential part of every Bengali and I am no exception.This place should definitely be visited.

There may be many places hidden inside this magical city. Maybe I have just traveled and covered just a small part of the city and there are many places I am yet to see, but I am sure Calcutta or Kolkata will surprise and marvel me each time I visit it. It is an inseparable part of me. Maybe it is one of those cities after Asansol which I can call closest to my heart. Calcutta will always be special.
This trip was originally published on ROADSREELANDFOOD