"Part of the secret of success in life is to eat what you like and let the food fight it out inside."

― Mark Twain
This is a healthy attitude to have when it comes to greasy street food. There's no love greater than the love for food and street food is like guilty pleasure. The City of Joy is probably so named because well-fed people are usually joyous and the delectable spread that Kolkata lays out in the form of street food is every epicure's dream.
By way of decor you'll receive the jostling pavements of Kolkata, crowded with hawkers and by way of ambience, you won't get soothing jazz tunes but the impatient honks of vehicles passing by and passerbys trying to push you out of the way with a "Dada, ektu dekhi".
The music in this case is the sizzle on a big tawa where your kebabs are sauteed or your paratha flipped. What you will get is the aroma of cha in earthern clay cups, the grease that coats your hands after a quick delicious meal and the joy of cramming in drool-worthy food without burning a hole in your pocket.
Here's a list of the best street food in Kolkata at reasonable rates to help you bask in an afterglow of gluttony:
Momos
Kolkata, with its proximity to the north-eastern states of India, has received their gift of momos and made it one of their top picks when it comes to street food. Over time, a lot of small stalls dishing out steaming plates of momos have mushroomed all over the city. Stuffings of minced chicken, pork and vegetables are folded into small buns and steamed or fried. These juicy momos oozing with flavour are paired with spicy chilli-garlic chutney. They also serve clear soup on the side to douse the fire raging in your mouth from the heat of the chutney. Psst… you can ask for more soup and nobody will hit you on the head with a ladle for doing so.
Here's where you should head to for the juiciest, most flavoursome momos in town:
Denzong first opened up in a small corner in Bickramgarh area when its owner, a resident of Kalimpong, started missing his staple. His momos which are unbelievably juicy to the point where the buttery fat runs down your chin with each bite and his spicy red groundnut-chilli chutney started luring in locals, followed by the populace of South Kolkata.
Denzong's momos became wildly popular and soon a few more Denzongs opened up around Kolkata. If you're expecting flowery ambience, you won't get it here. What you will get though is a plate full of some of the best momos you'll ever taste. Tuck in your legs on a small plastic stool and dig in.
Pocket pinch: Starting at Rs 50
Location: 9A Prince Gulam Hussain Shah Road,Jadhavpur, Bikramgarh, Golf Green, Kolkata
Another momo connoisseur, Doma Wang's Blue Poppy is legendary for its succulent little pockets of meat and veggies. The Blue Poppy has a dedicated fan base which keep coming back for her satisfying and meaty chicken and pork momos. Steering clear from bland cabbage and vegetable momos that some street stalls sell in the name of vegetable momos, Wang's been experimenting and adding new varieties of momos to her menus such as her alu dum and cheese momos. The momos are priced at over the hundred mark but a plate is well worth the money.
Pocket pinch: Rs 130 for a plate of chicken/pork momos
Location: 1st Floor, Sikkim House, 4/1, Middleton Row, Russel Street, Kolkata, Camac Street Area, Kolkata
In a cosy nook in Golpark, Momo I Am is the creation of Darjeeling's Reevu Wangdi and his friend, Pravakar Yonzone. The joint is decorated with a large amount of colourful and quirky graffiti on the walls and a partitioned corner with glass walls which looks out on the South Kolkata neighbourhood removed from the noise of the main road.
The steamed momos are soft and juicy but they have gone beyond just these pockets of flavour to serve up fusion dishes with Tibetan elements and South-East Asian flavours. There are hangover momos to your rescue after a boozy night and momos dished out with a Thai-style broth.
Pocket pinch: Rs 120 for a plate of steamed chicken momos
Location: 43 Ballygunge Gardens, Gariahat, Golpark, Kolkata & New Town (Shop no. G-B, near Chinar Park crossing)
Rolls
Kathi rolls have quite the history behind them. When Kolkata was British India's capital, officials needed a quick meal on the go and didn't want to get their hands greasy with kebabs. Nizam's in Hogg Market back then was a humble stall selling parathas and kebabs. The story goes that someone at Nizam's started wrapping up kebabs and onions in a paratha and covering it with a paper wrapper.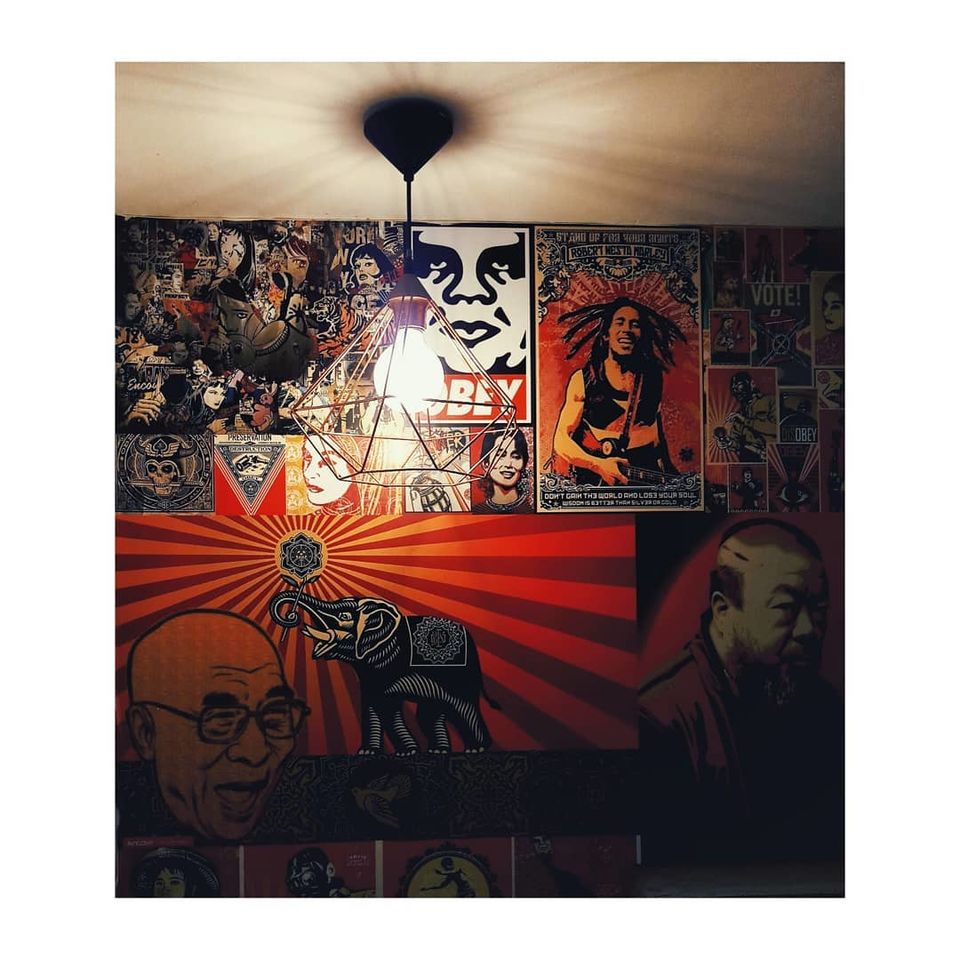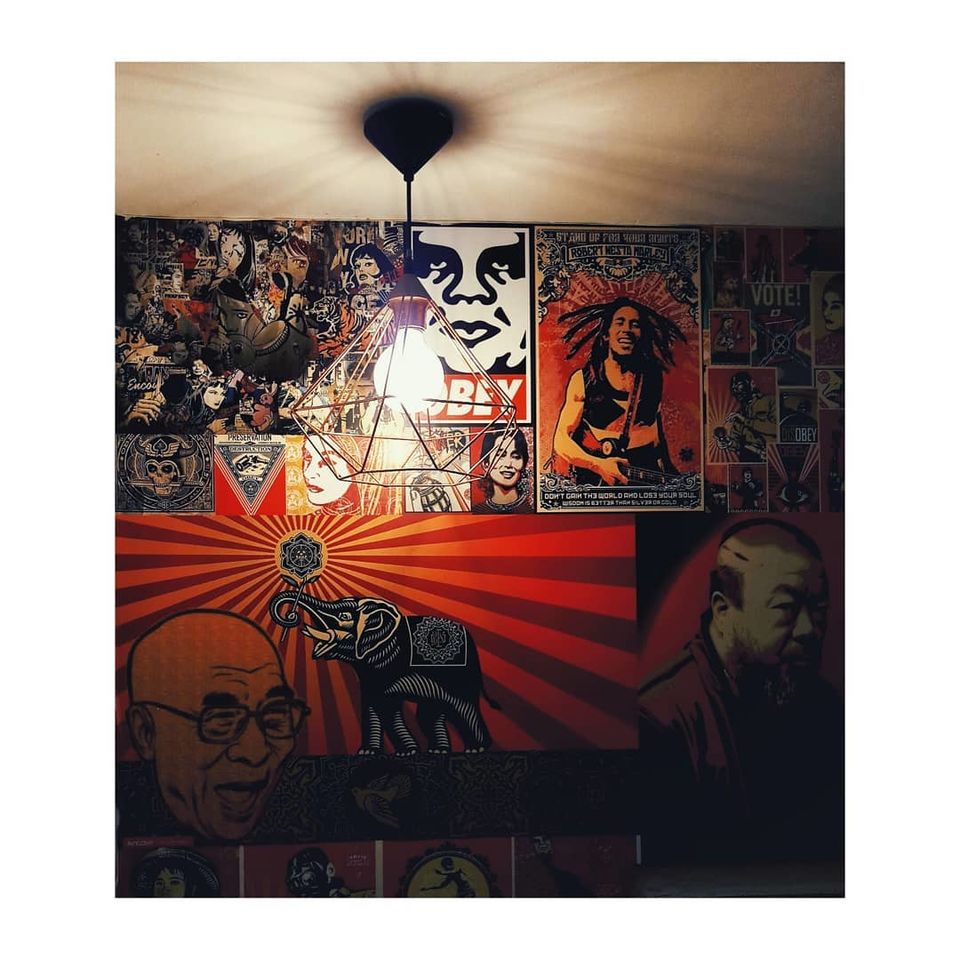 The idea took off like wildfire with patrons loving the lunch-on-the-go concept without getting their hands dirty. Kathi rolls are so called because vendors had to swap iron skewers used for roasting kebabs with more economical bamboo skewers (kathi translates to stick) and the name stuck. These rolls still have firm footing in the Kolkata street food scene and in people's lascivious dreams about food.
This Bedwin does rolls so good, there is always a mob of people aggressively trying to get their rolls first. It's bedlam till your roll finally arrives and you can bite into it blissfully. Their kebabs are well seasoned and tender, their paratha is crispy. Pair that with onions and sauce (or not) and it tastes like the food gods are singing in joy.
Pocket pinch: Rs 40 for a chicken kathi roll
Location: 46/2/1a Golpark, Gariahat Road, Kolkata
Anamika is a hidden gem in New Alipore which offers both vegetarian and non-vegetarian roll options. Anamika's parathas are soft and delicate in typical kathi roll style holding flavoursome kebabs and raw onions. They make it on the spot in front of your eyes and hand you your piping hot roll which you can wolf down on your evening stroll around New Alipore. They also deliver to appease your sudden roll cravings.
Pocket Pinch: Rs 55 for a chicken roll
Location: Triangular Park, New Alipore, Kolkata
Kusum is one of the oldest when it comes to Kathi rolls. The Park Street rolls corner is always mentioned when it comes to the tastiest Kathi rolls in Kolkata. You can watch them deftly making your roll. The paratha is flipped onto the giant tawa, where it splutters and sizzles till it turns brown, after which kebabs are added, some onions are thrown in and lemon is hastily squeezed on top. They were the first to introduce cheese and mayonnaise roll options for those who just love them some cheese on everything.
Pocket Pinch: Rs 90 for double chicken roll
Location: 21 , Park Street, , Park Street area , Kolkata, West Bengal, , 700016, India
Nizam's
The birthplace of the kathi roll still flourishes in the crowded area of New Market where office-goers and dedicated shoppers alike throng the eatery for a taste. They have made additions to their rolls such as stuffing it with different types of kebabs and filling but have held on to their mutton kebab roll which still remains a hit among Kolkattans.
Pocket pinch: Rs 61 for a chicken roll and Rs 70 for their mutton roll
Location: 23/24, Hogg Market, New Market, Kolkata - 700087, Near KMC
Ghugni
You may just round a corner in Kolkata and chance upon a ghugni stand with its aroma drawing in all in the vicinity. Kolkata loves a good ghugni, yellow peas in a creamy yellow gravy consisting of onions tomatoes and masala. Vendors get pre-made ghugni in big handis and ladle them out in palm sized bowls made of leaf. The leaf bowl enhances the taste and the steaming ghugni is enjoyed with chopped onions, coriander and a dash of lemon on top. It doesn't cost much and it is filling. Imagine a hot plate of ghugni in Kolkata monsoons under some shelter.
Ghugni is sold by vendors on street corners so there are plenty you can stop at for a bowl. Some top picks are the stand opposite KPC near Charu Medical in Jadavpur, New Market and Dacres Lane.
Pocket Pinch: Rs 20 to Rs 30 for a plate
Jhal Muri
If you've been to Bengal, you'll know muri (puffed rice) is an indispensable part pf every Bengali's life. Jhal Muri is another beloved snack, consisting of a delectable mixture of puffed rice, peanuts, namkeen, chopped onion and tomatoes, masala and a light drizzle of mustard oil. It's all shaken up vigorously in a can at blinding speed and served up in small paper packets made out of newspaper.
Again, jhal muri stalls are pretty much omnipresent in Kolkata. If you must go looking for the best though, you'll find it on a walk along the rippling Hooghly in Babughat or outside Victoria Memorial. Maidan also has jhal muri stalls whipping up a wholesome storm. The right way of savouring jhal muri is to get yourself a little packet, pour some out onto your palm and quickly throw it into your mouth.
Pocket Pinch: Rs 10 to 20 for a small packet
Fish Fry/Fish Cutlet
While fish fry is a whole fillet of fish dunked in batter and fried to goodness, the fish cutlet is mash of fish and veggies shaped into cutlets and deep fried. Fishes like Mourola (Anchovies), Parshe (Mallet), and large fish like the Rohu and Katla are used to create these varieties of greasy finger food. A fish fry or fish cutlet is served with a side of mustard for you to dip into and paired with salad.
Fish fry is available in a lot of street stalls around Kolkata but if you want some from someplace legendary, Mitra Cafe is a good pick.
Pocket Pinch: Rs 70 for a big piece of fish fry
Campari
Campari has been around for generations in the bustling market area of Gariahat and it has done so by dint of its fish fry and fish rolls. Beautifully crisp on the outside with a tender white filling of fish inside, the fish fry is paired with kasundi (mustard) and a side of salad before being handed to impatient customers laden with shopping bags.
Pocket pinch: Rs 70 for a plate of fish fry
Location: 155-B, Rash Behari Avenue, Gariahat, Ballygunge, Kolkata
Phuchka
It's golgappas in other parts of India but these enticing little pockets of flavour are known as phuchka in Bengal. Bengalis hold phuchka very high up in regard in their lives. The taste of phuchka is so addictive that some must wolf down a few everyday to grease their street food hardened systems. It is also a social activity to do and can be proposed to almost anyone due their economical rates, "Chol, ektu phuchka khabi?" (even so some grumble about the rocketing prices of phuchka these days).
A leaf bowl is handed to you busily and a mixture of gondhoraj lebu, tamarind and other spices are mixed to make a tangy water. The pocket is filled with an equally spicy mixture of aloo, yellow peas, spices and chillies. They are quickly handed to those huddled around in a circle. You better be quick about putting it whole in your mouth and chewing it up because you'll be holding up the phuchka queue.
Though you'll find a phuchkawala in almost every galli, there are some stalls that have been around for a while. The stall outside Vardaan is always thronging with shoppers. This phuchka stand loves adding a little extra spice to its phuchka in the form of jeera, methi ajwan and dhania, whhich works for us flavour-mongers.
Location: Camac Street, Vardaan Market, Kolkata
The phuchkawala in Alipore serves up an amazing 17 varieties of phuchka including schezwan, chocolate, dahi, ghugni, dhokla, pakori and more. If you're one for novel tastes then you should definitely gorge on phuchka here.
Location: Near Woodland High Building and Garden Cafe, Alipore
The corner where Nankuram Gupta sets up his phuchka stall almost always sees a crowd of people clustered around. A phuchka expert since 30 years, the secret to his tangy phuchkas lies in its masalas. The masalas are secret and even after much coaxing he hasn't given it away! Go over for a bite and keep guessing!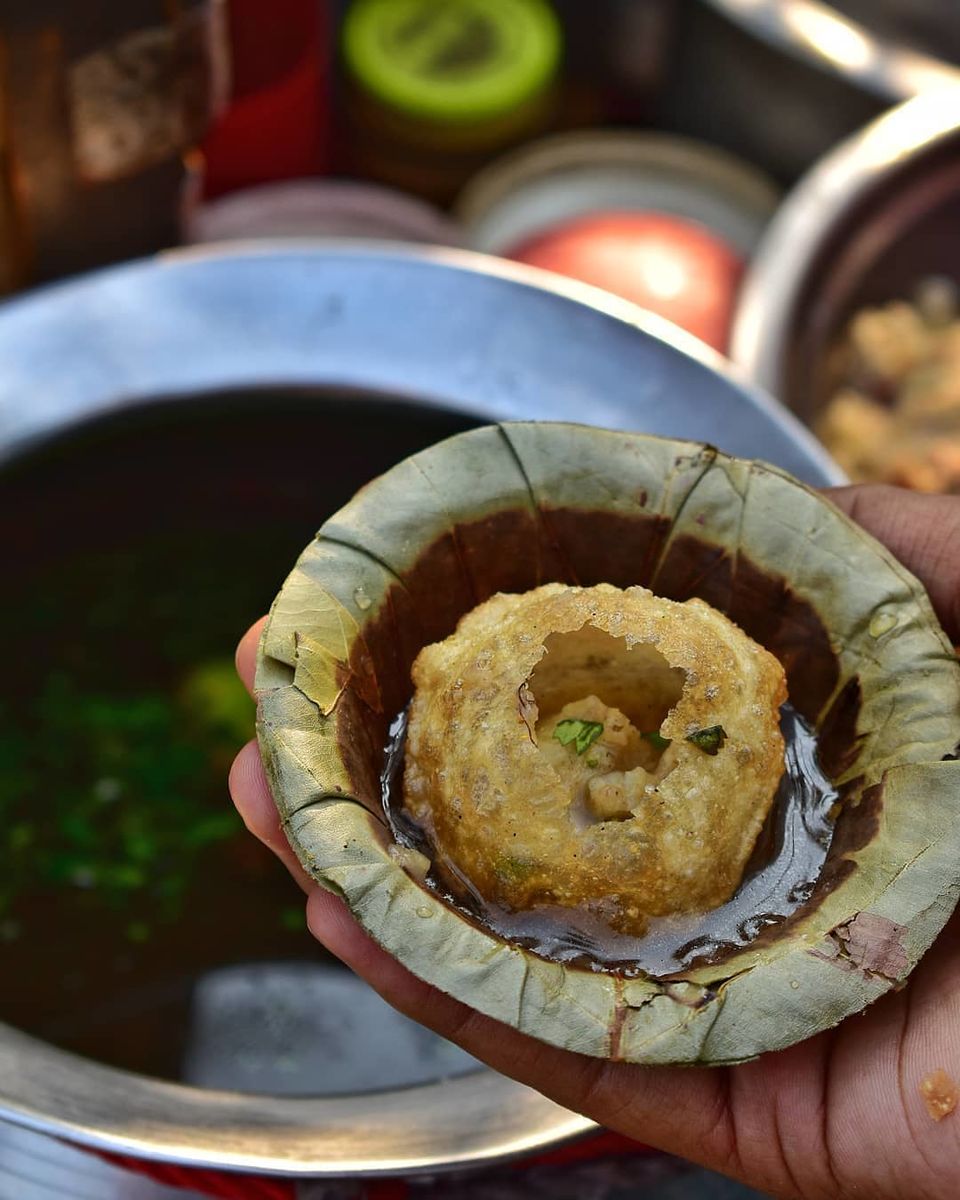 Location: Russel Street, Kolkata
Other amazing phuchka places are in Southern Avenue, Hindustan Park, in Dharamtala near New empire cinema and adjacent to Max Mueller Bhavan.
Pocket pinch: Rs 20 for 6 phuchkas
That's the beauty of Kolkata. You don't need to have a lot to have fun in Kolkata. A crumpled Rs 200 note suffices to keep you well-fed throughout the day and leave you free to submerge yourself in the other charms of the ancient, heritage city.
Do you have the wandering feet fever too? Write about it here.
Get travel inspiration from us daily! Save and send a message at 9599147110 on Whatsapp to start.