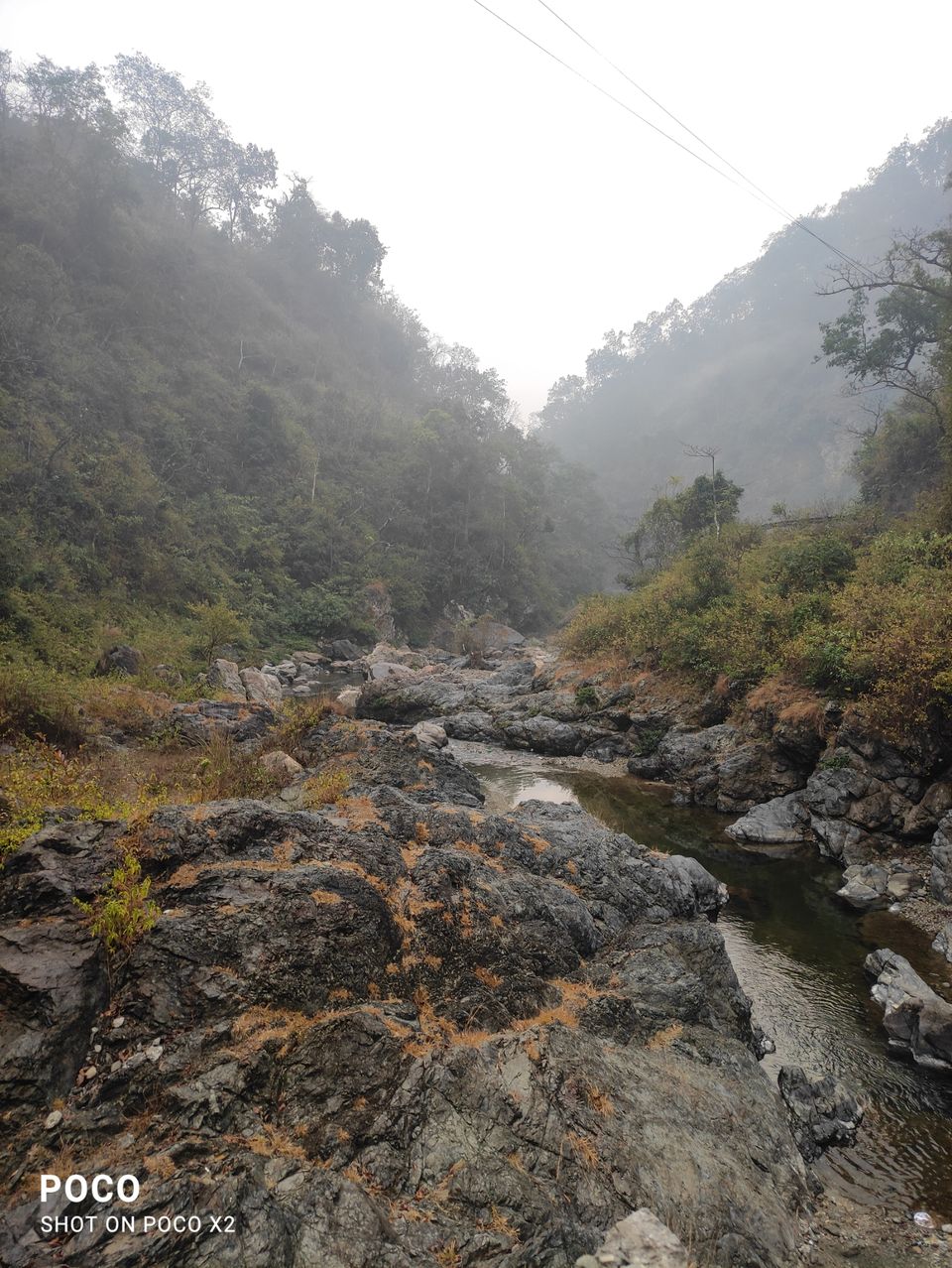 Approximately at 11 am we took a private taxi (7 seater SUV ) for the whole Trip it cost us 12K from delhi as the train services has been suspended at this route.
(best way to reach - Train from DLI (7:30AM) to Kotdwar (14;30 PM) then From Kotdwar u can take private taxi either personal or sharing (70 rps per person) till Lansdowne ,there is also hrtc govt bus service .the ticket price is very affordable ).
We reach Jogi bhilangi by 6:00 PM at Book a camp (Eden Riverside Camp) for one night. The ambience of the camp was very awsm with tasty food. ( Plz bring ur own Hard drinks + hookah + dry nasha Things to enjoy the utmost DJ night) the wake up early as breezy Morning was very soothing and naturally healing.
U can go to short distance trekking (not a proper trekking )
As we Booked a private taxi for whole trip ,so we had some tasty breakfast at the camp and started our journey to Lansdowne .we reach Lansdowne in approx 1:30hrs. We first went to the Tip in Top point to see some peaks( Price per person 20 rps) but due to heavy fog we couldn't ( so plz go to tip in top point in later afternoon after fog settled down) ,there is nothing else . literally nothing else to see. After disappointing from there we went bulla lake ticket price 150 rps (including boating ) .. maily this place only for children to enjoy duck and boating. After boating and we had Lunch ...there are lots of dhaba and restaurants in the way.. mostly all of them have good food at reasonable prices . After having lunch at vvama restaurant we headed towards tarkeshwar Mahadev temple . This temple is situated deep in the valley and surrounded by alpine so u have trekk down through properly made cemented trekk. If u are spiritual u should go to this historic temple.
After having darshan at temple to returned to Eden Riverside camp as it's already evening and lots of fogging
Eden Riverside camp - 1000 rps per person + paid meal. The head provided there was very cosy adn comfortable .
After having drinks and dinner we slept and on day 3rd early morning we returned to delhi .it tooks arround 6 hrs .
Conclusion & summary:-
if u a free weekend and time restrictions then u can visit here. There is no proper trekking no proper camping site ..all things have became commercial.
For Budget trip
1. u should have enough time u are going only to relax and enjoy breezy climate
2. Take a train From Delhi to Kotdwar (CC- 350 rps or 2 class- 105 rps)
3. From Kotdwar to Lansdowne - sharing cab 70 rps per person
4. Approximately 1000 for Camping ( choose -Chayan camp Lansdowne 1250 rps includes all - dinner + BF+ Bonfire+ music
5. Take Sharing taxi to visit places around 20 rps between place.
6. Returning Lansdowne to Kotdwar reach kotdwar by 10 pm as there is train from Kotdwar ( 22:30Pm ) to delhi (7:30 ) AM ,price same.