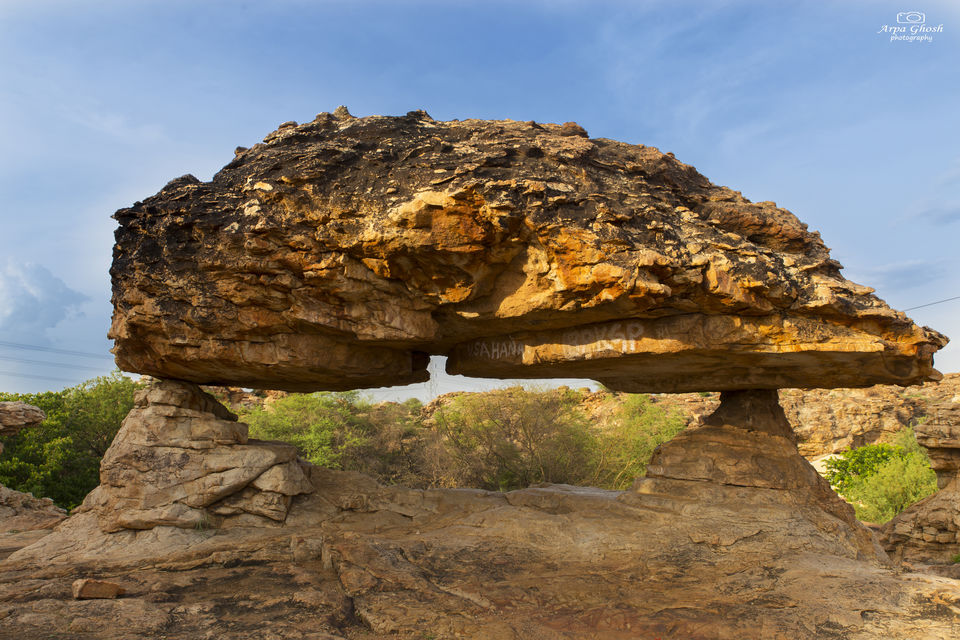 After having a blissful tour at Alampur, we started moving towards Kurnool-Orvakallu. Read,
Alampur ~ The Dakshin Kashi of India
One of our dear friends, Shravan lives in Kurnool. We met him and he took us to an awesome restaurant Mintleaf Restaurant right in the heart of the city for lunch. We tried new dishes – authentic Rayalaseema cuisine.
Trust me guys, you will love the food! The food is very spicy yet tasty!
After having sumptuous lunch, we visited the iconic Kondareddy Burj or the Kurnool Fort.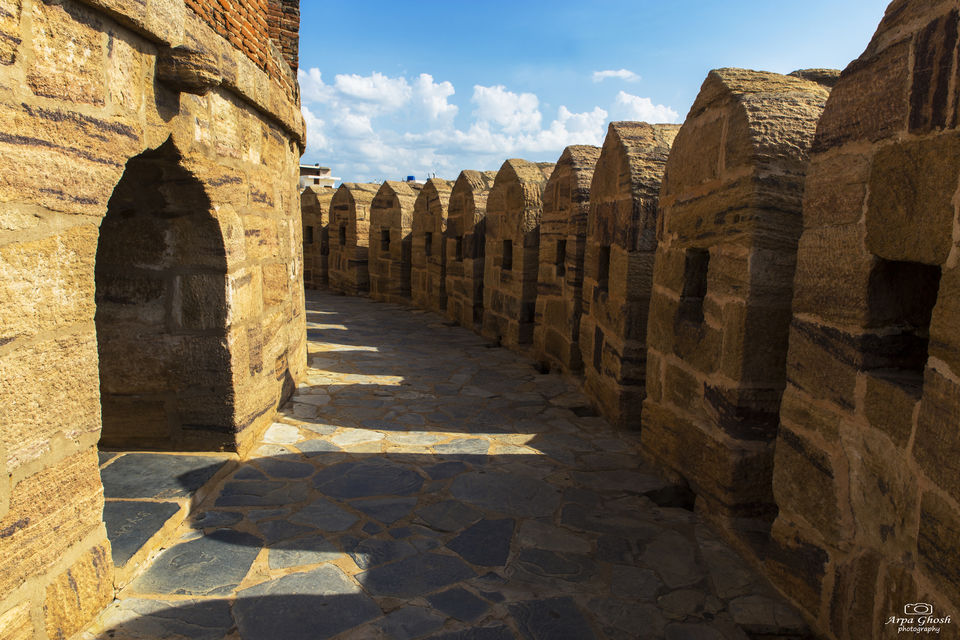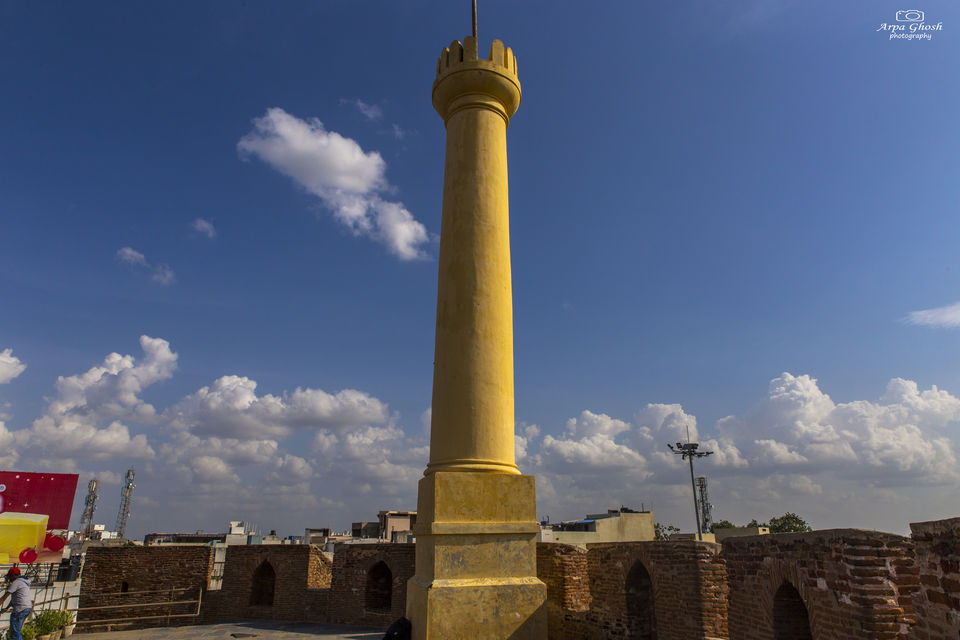 It is situated right at the heart of the city and is a prominent landmark of the district. It was believed to be built by Achyuta Devarayalu, belonging to Vijayanagar Empire and stands even today as a glorious example of the past. The bastion is in the shape of huge pillar and has two storeys. When you reach the highest point of the monument, you can enjoy the panoramic view of the city. The Fort is well maintained. It is a small fort though.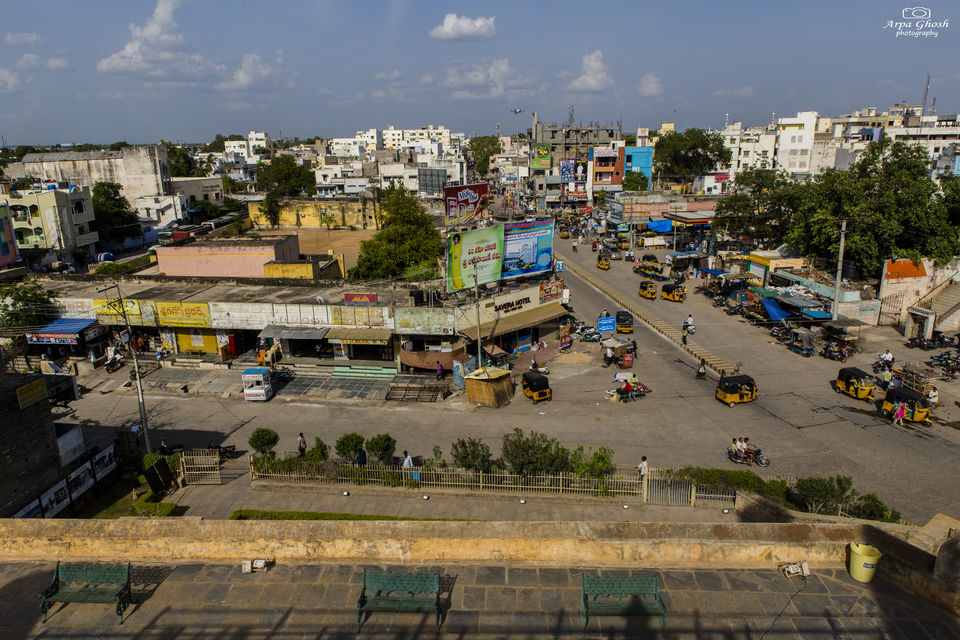 Having spent some 30 minutes in this Fort, we started moving towards our destination Orvakallu Rock Gardens.
Within an hour we reached our destination around 4:30pm. We had booked our stay at Haritha, Orvakallu. We had a smooth check in. The room was quite spacious and clean.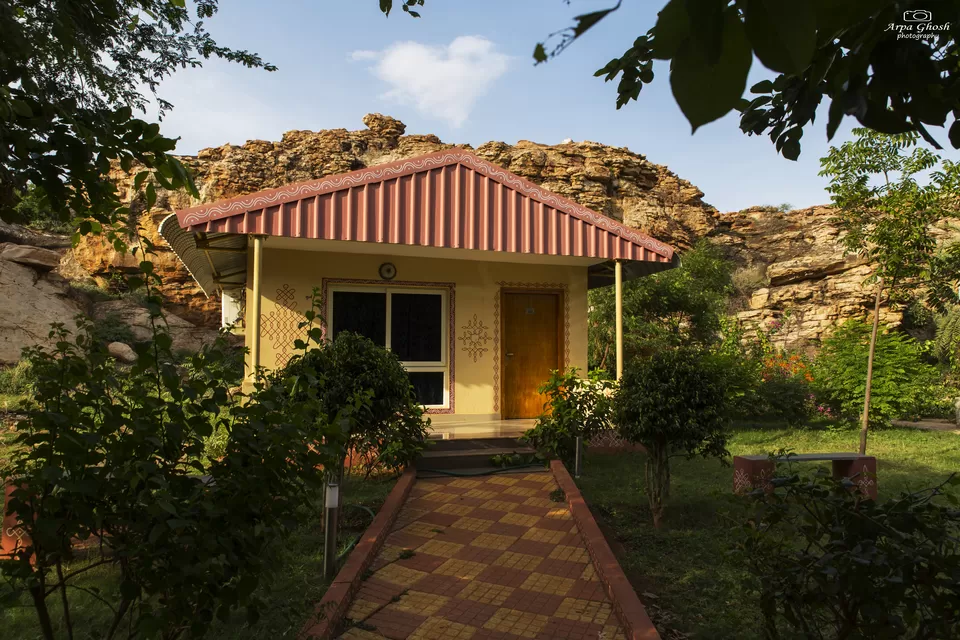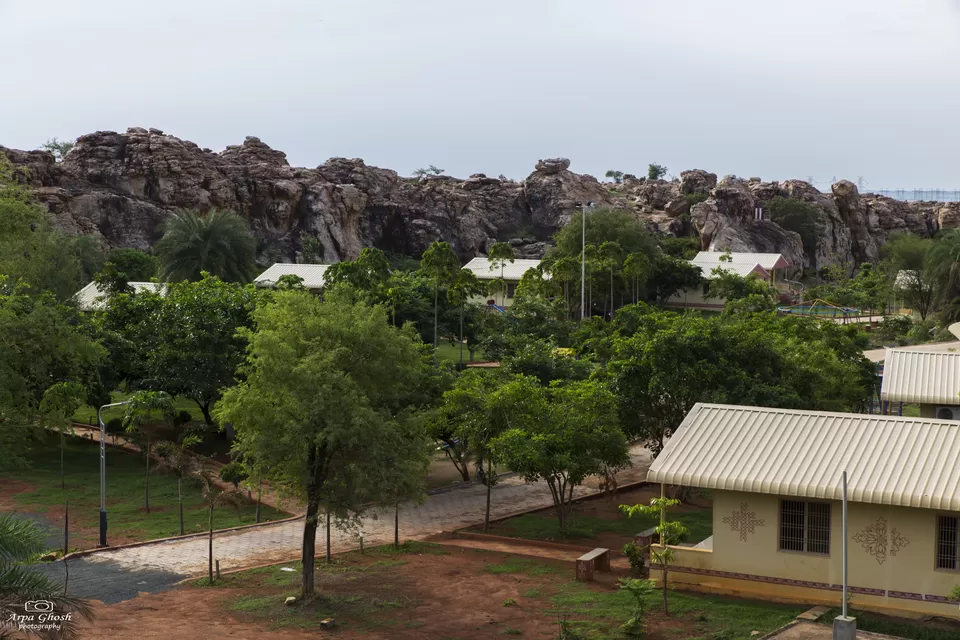 After quick refreshment,we rushed to the Rock Garden to enjoy it during sunset hours. Few local people came over to enjoy. Timing for general public is: 8am to 6pm. Entry Fee for watching natural rock formation- ADULT- Rs. 10/- and CHILD- Rs. 5/-. These rates are not applicable for room guests.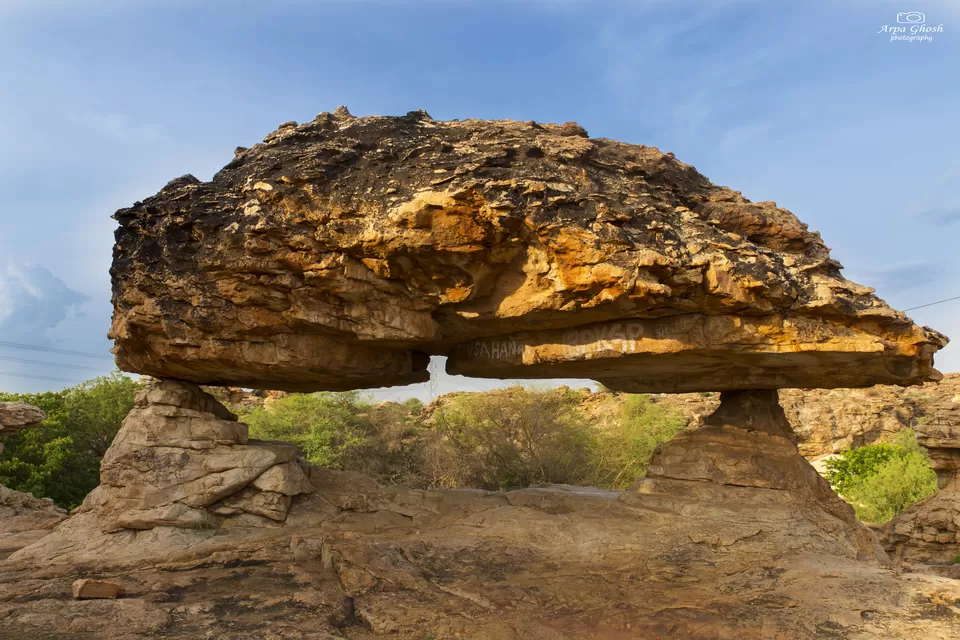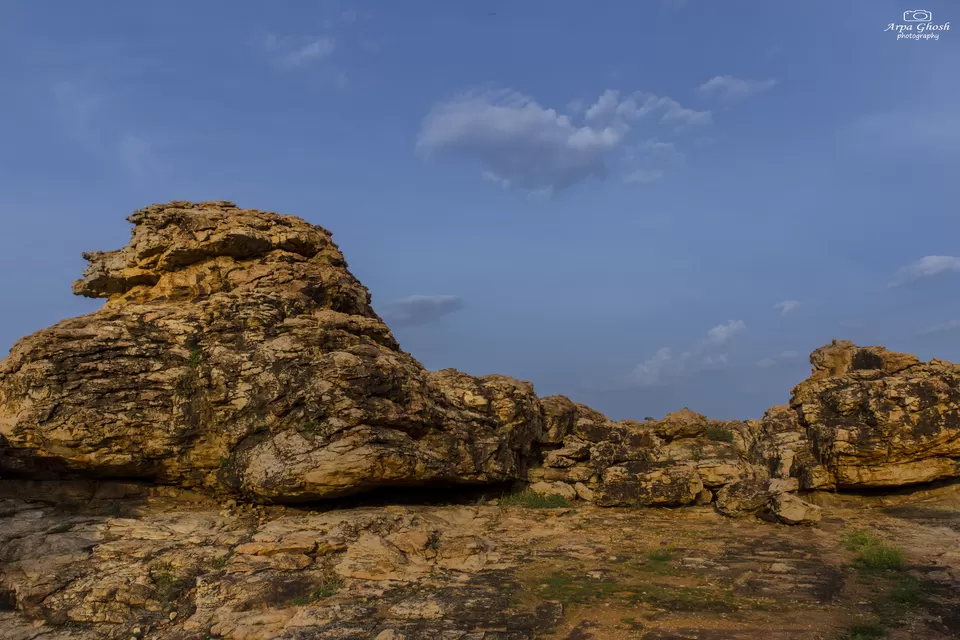 I was amazed to see such natural rock formation. The content of the rocks here is quartz and silica. It was bit cloudy that day so, we couldn't witness glorious sunset, as we expected. Nevertheless, it was indeed beautiful. I have experienced sunset over the beach, behind the mountains.But, this time, the experience was very different. Sitting on top of the natural rock formation and watching the color change of the sky during sunset hours was magical.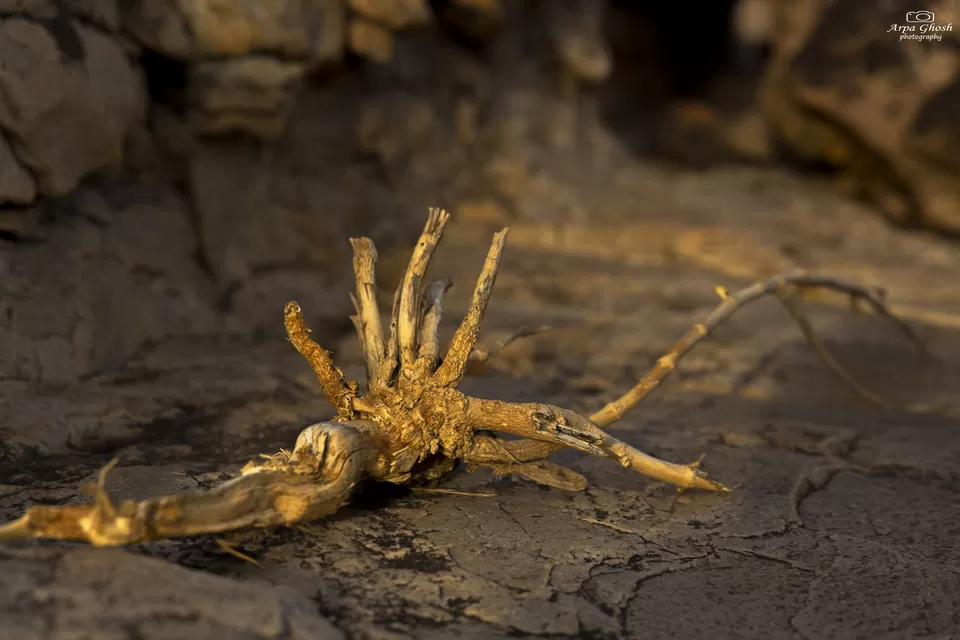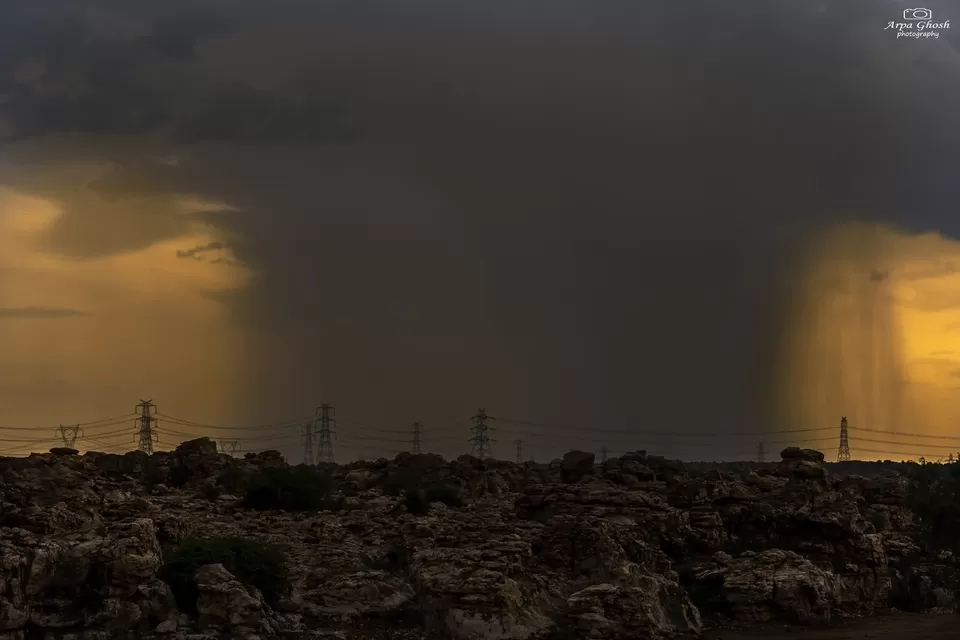 We couldn't witness sunset but we witnessed sudden cloud burst long away. The dusky sky, the cloud burst, the serene peaceful atmosphere, gentle cool breeze was really enchanting. After 6pm, the place became quite vacant. At certain point, it seemed me and my husband were the only two souls in between the rocks exploring the hooks and nooks and its beauty.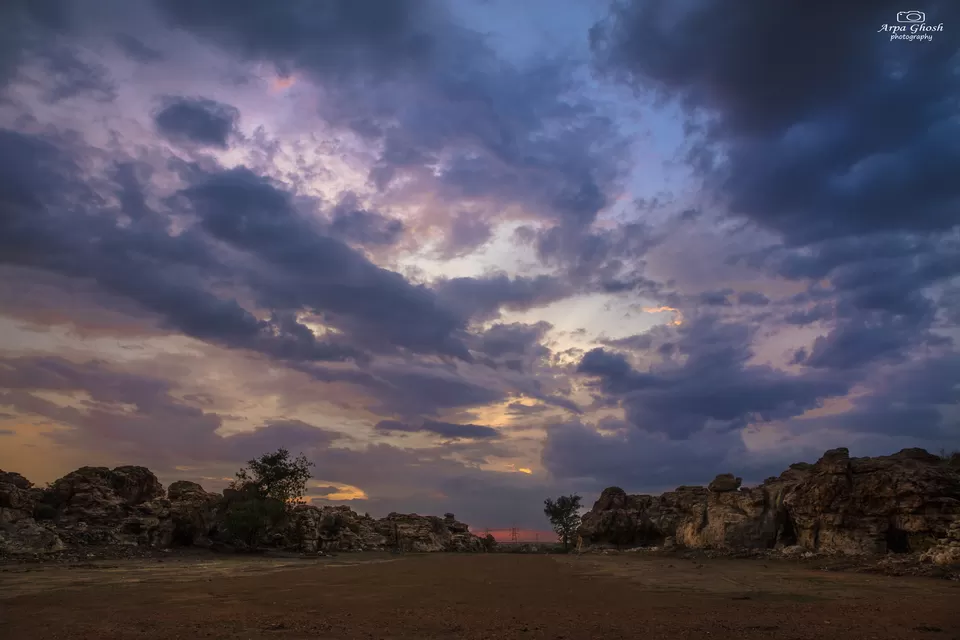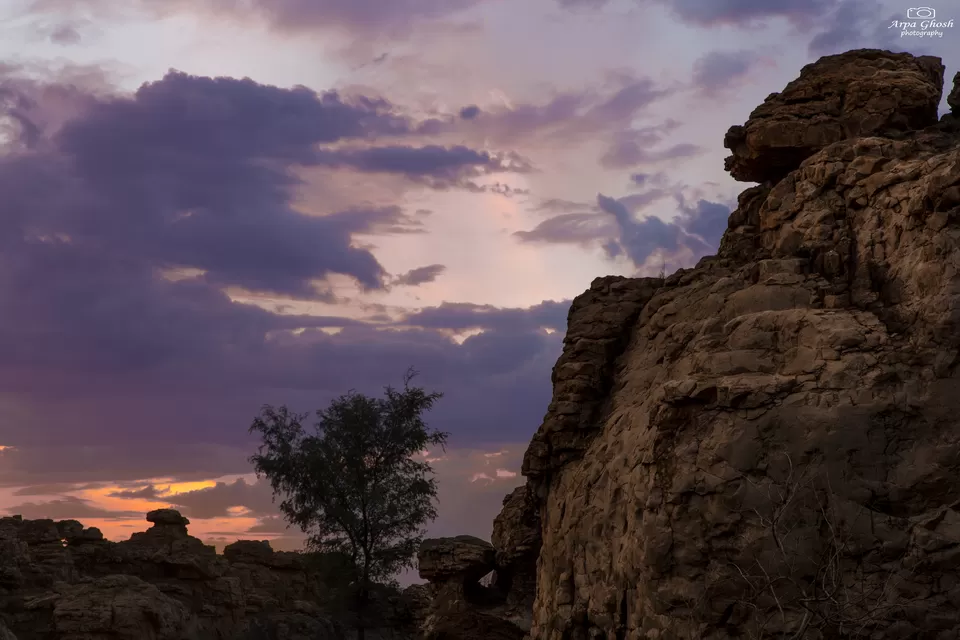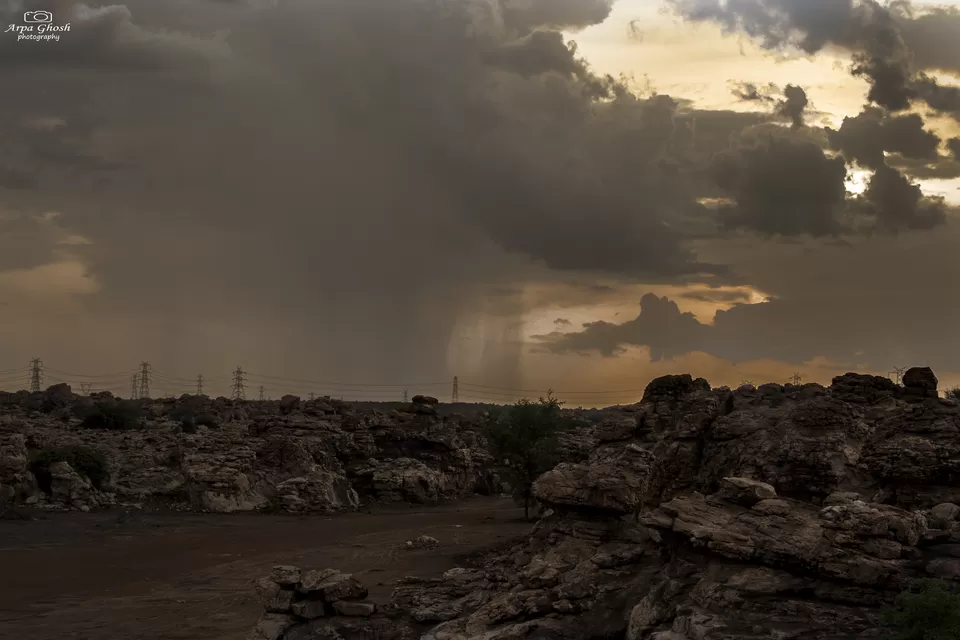 As darkness surrounded, dim lights were illuminated. The property is well maintained by APTDC. The rock garden was beautifully illuminated.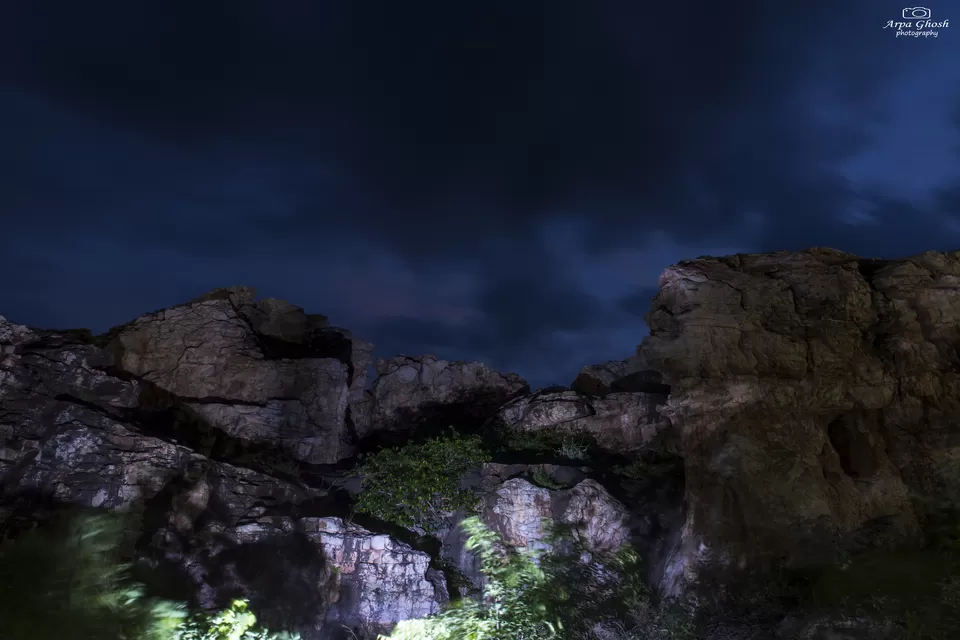 Having spent some considerable time in the garden, we finallyreturned to our room. We were pretty tired after all day outing. We ordered dinner, which was served right on time at our room. We ordered Roti, Butter Chicken and cold drinks. As Coke was not readily available in Haritha Restaurant, they arranged cold drinks from outside on demand. Their promptness and service is worthy to be appreciated. After having delicious dinner, we just slept off.
We woke up early morning in a hope to enjoy sunrise against the natural rock formation. However, again the cloud disappointed us. Never mind, we enjoyed the property in day light.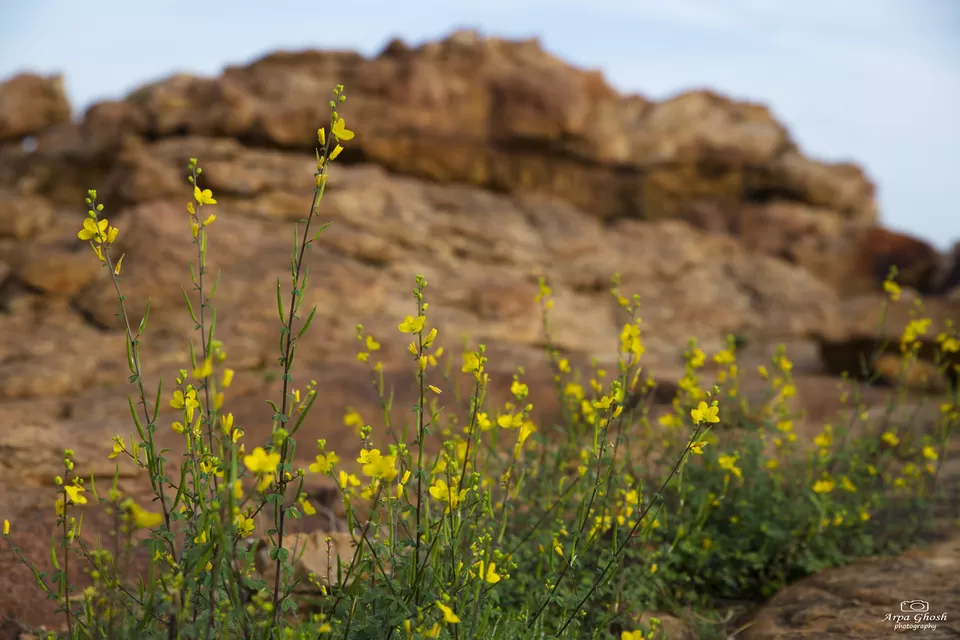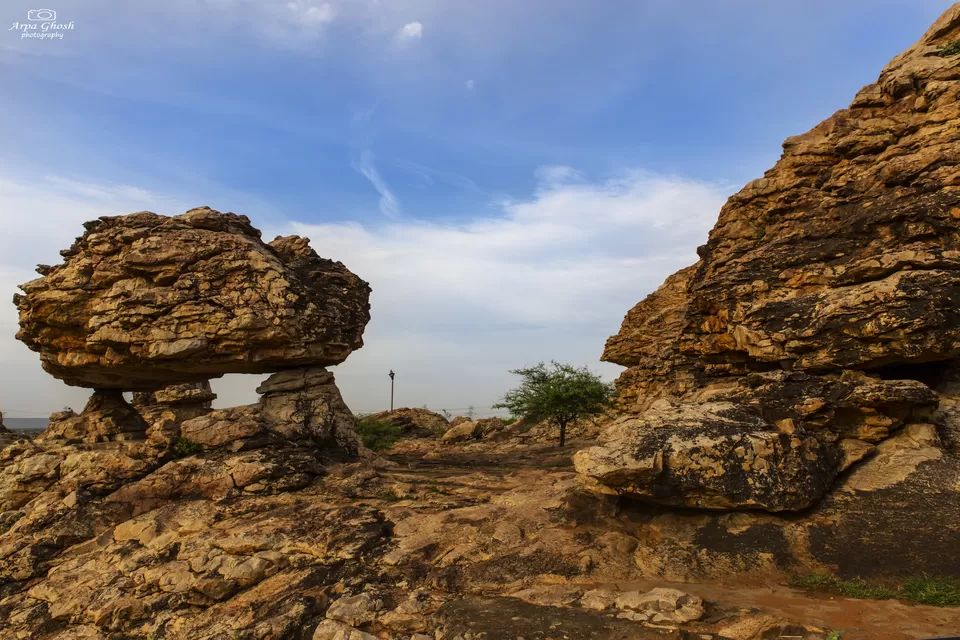 Haritha Orvakal is a nice property. The cottages are rightly located in the midst of rock formations. They have cottages in two levels. One in upper location in between rocks and the other in lower location. Recommended to choose cottages in upper location, then you can stay in midst of rocks. There is a park with swings, structures made out of scrap materials. Kids can enjoy!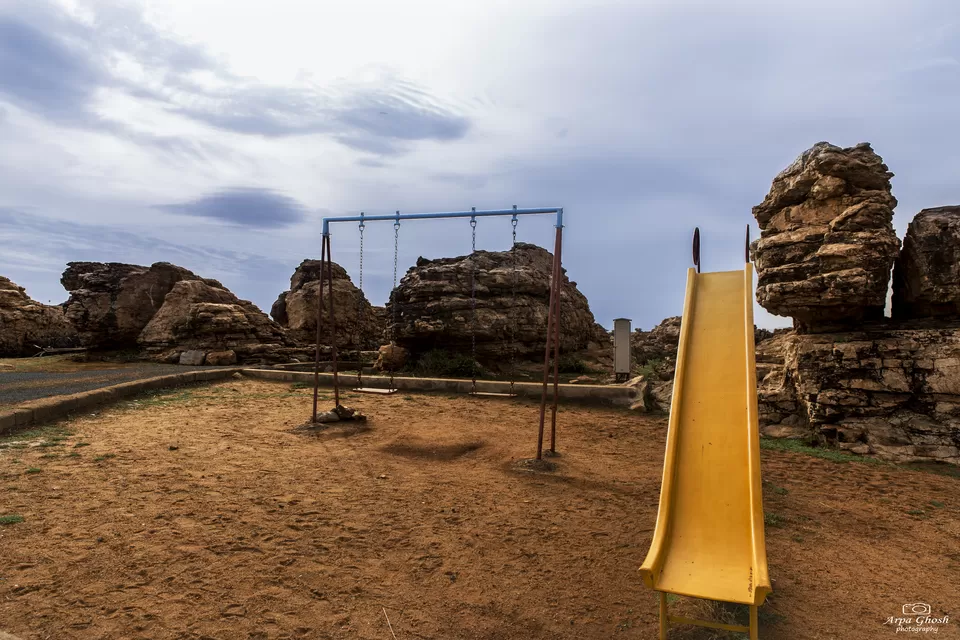 There is not much to do in Orvakal Rock Gardens as such. However, if you are bored of monotonous city life and want a break from the cacophony, you can surely visit this place and stay overnight to enjoy the igneous rock formations and will be amazed by Nature's creation.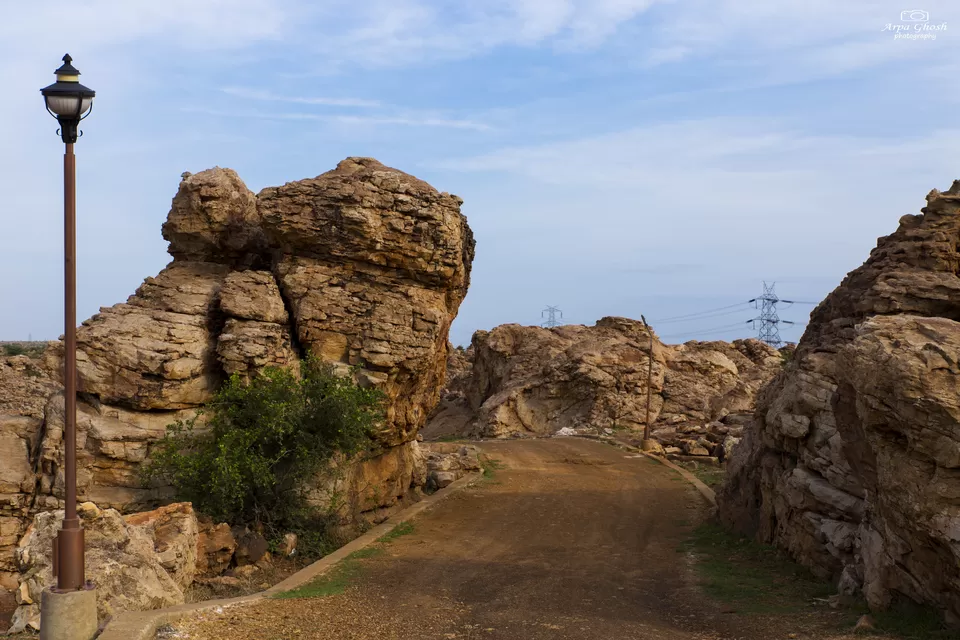 I have seen photos of lake inside the Garden. However, the place was completely dry, when we went. The place rather resembled a canyon. Many movie shootings take place here. I have heard that the famous Kalakeya scene of "Bahubali" was shot here in this Orvakal Rock Gardens.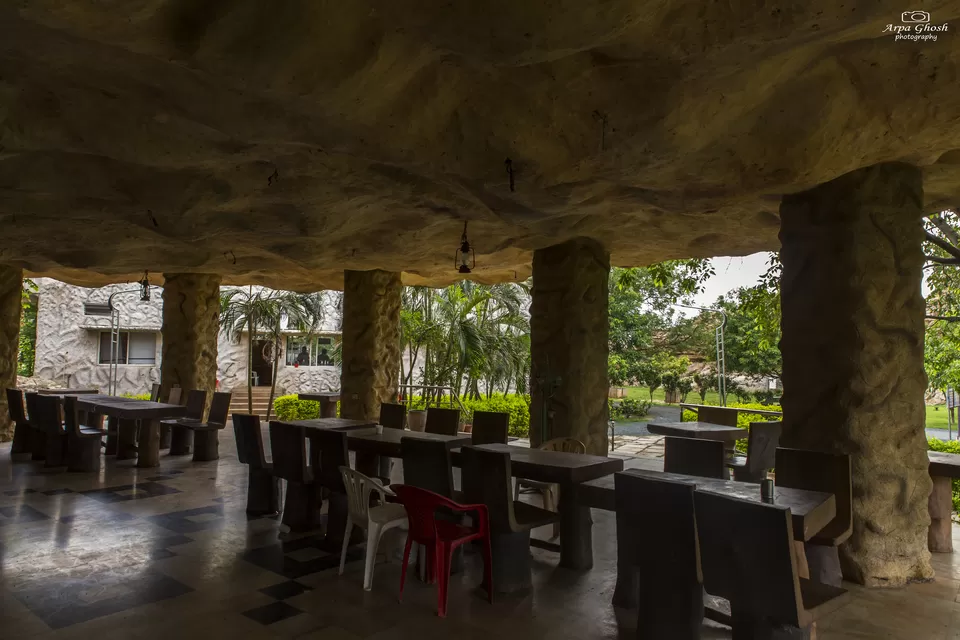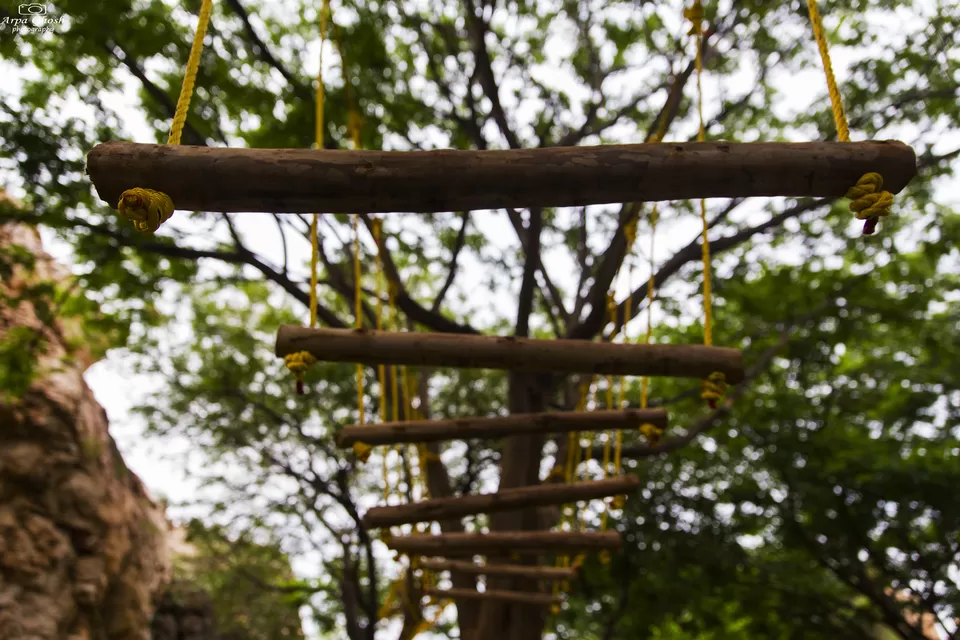 Overall, it was a nice trip to Orvakal unwinding boredom in between rocks!