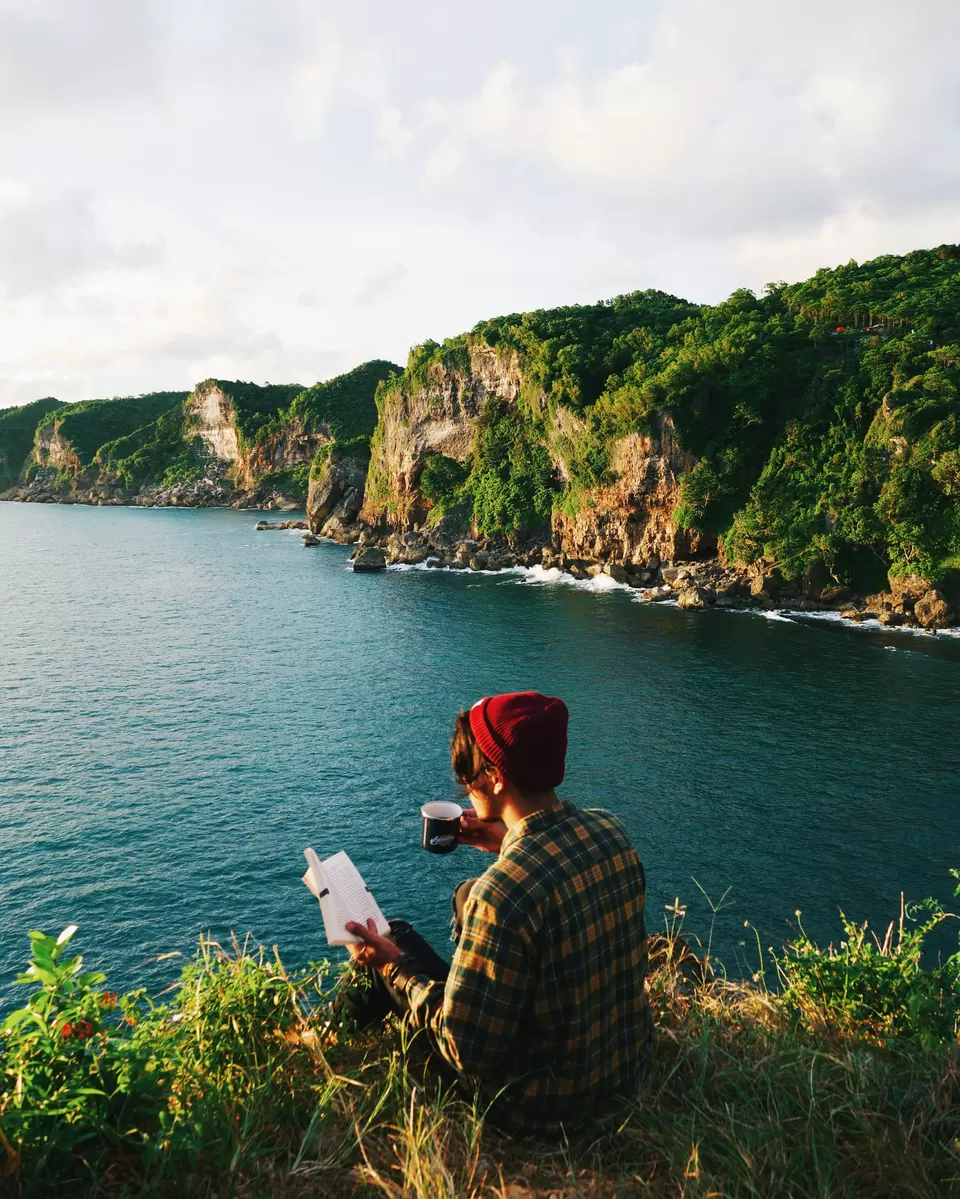 Hello lovely readers! It has been a long time since my last post, well here is what kept me occupied - Travel Books.
I have been reading quite a lot lately and every other book that I read took me to a whole new world. That is the beauty of books, isn't it? They act like time machines, that teleport you to a different dimension altogether. Books show you the past, present and future they give wings to your imagination and unleash your creative spirit.
And more so when it is a travel book! If you are looking for a great travel book, here are my recommendation!
6 Best Travel Books to Read:
1. On The Road, Jack Kerouac
This was one of the first travel books that I read owing to the 'modern classic' title of the book. For me the book holds mixed emotions, it is Jack Kerouac's journey through North America along with his friends; Dean Moriarty and Sal Paradise. The book gives an account of the hippie culture, jazz, sex, drugs and complicated human relations.
In the chaos of everything else, it shows us what an amazing time it would be to have a road trip through North America. The book sure is verbose (in my opinion) and can get dramatic but it will leave one yearning for freedom and glory.
And as the author says "The only people for me are the mad ones, the ones who are mad to live, mad to talk, mad to be saved, desirous of everything at the same time, the ones who never yawn or say a commonplace thing, but burn, burn, burn like fabulous yellow roman candles exploding like spiders across the stars."
2. The Indochina Chronicles, Phil Karber
An extremely detailed travelogue on the author's journey through Lao, Cambodia and Vietnam. Phil Karber starts his journey along with his friend Simon from the Mekong River in China visiting various cities in Laos (Vientiane, Luang Prabang, Pakse etc) they enter Cambodia and end their journey making their way from Saigon to Hanoi, in Vietnam.
Phil has given a very vivid picture of the American war and its effects on the region, the book deals with details about the political scenario, environmental condition, demographics and other general statistics pertaining to the region. It was easy for me to visualize it all due to my stint in Vietnam (read all about my adventures here!) a background knowledge would be of great help, I am sure the keen observations made by Phil about nature, veterans, ex-pats, culture, history and the way with which he portrays it all will transfer you to Indochina!
This travel book will make you want to take a trip to Indochina real soon.
3. The Geography of Bliss, Eric Weiner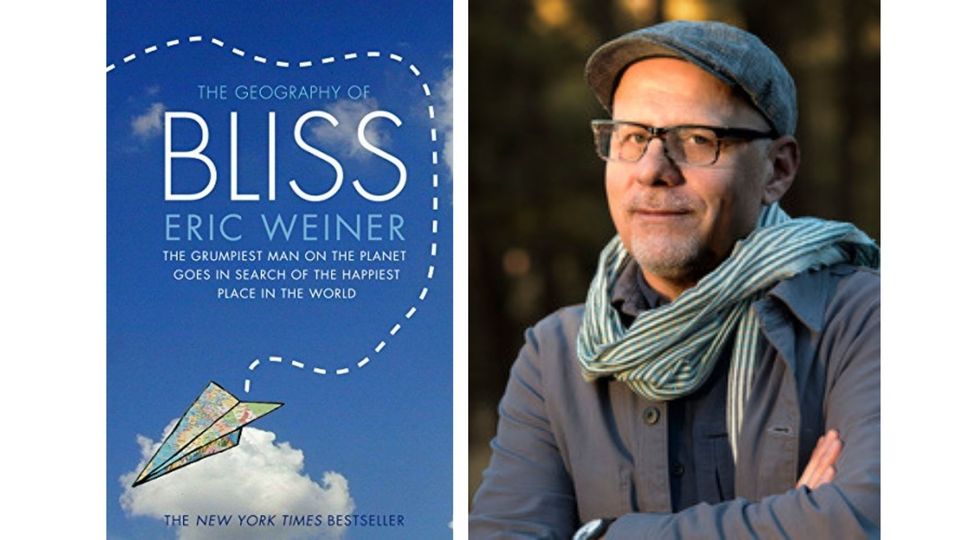 One of the books that have been on my 'need to read' list since a while now and so happy to have read it. Eric Weiner spent a lot of time in relatively disturbed nations of the world with unhappy people in an unstable state, as a result, he takes a trip around the globe in search of the happiest place. The book is a harmonious blend of wit and philosophy trying to answer the question 'what makes people happy?' This is what he concludes:
"Money matters, but less than we think and not in the way that we think. Family is important. So are friends. Envy is toxic. So is excessive thinking. Beaches are optional. Trust is not. Neither is gratitude. Our happiness is completely and utterly intertwined with other people: family and friends and neighbours and the woman you hardly notice who cleans your office. Happiness is not a noun or a verb. It's a conjunction. Connective tissue.
4. The Good Girl's Guide to Getting Lost, Rachel Freidman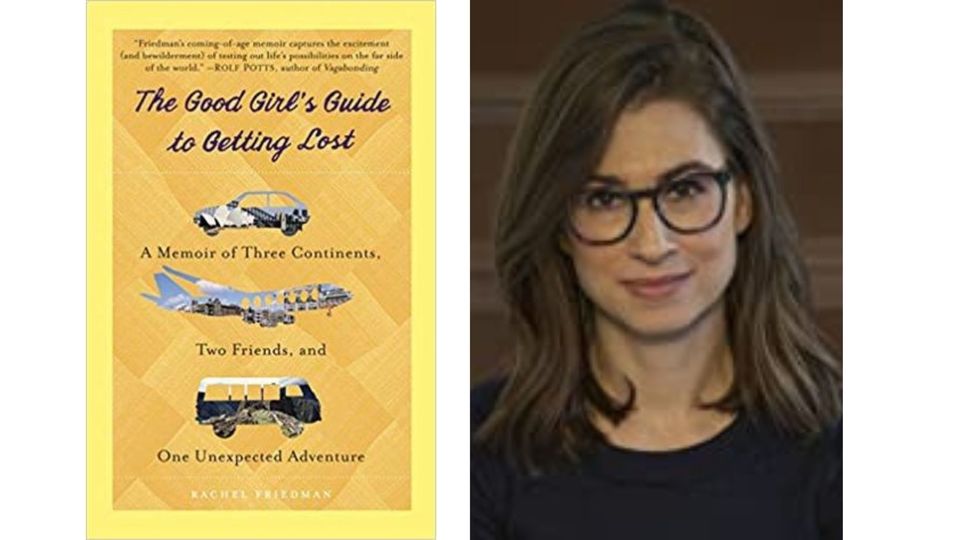 What if, instead of grasping at something to hold on to, we pull up our roots and walk away? Instead of trying to find the way back, we walk deeper and deeper into the woods, willing ourselves to get lost. In this place where nothing is recognizable, not the people or the language or the food, we are truly on our own. Eventually, we find ourselves unencumbered by the past or the future. Here is a fleeting glimpse of our truest self, our self in the present moment. After that, maybe we can finally go home–or maybe not"
Friedman's book is extremely breezy and relate-able, the author is a good girl who is extremely focused and does all things right but a one-way ticket to Ireland changes her attitude about life-for good. The journey takes her to 3 continents; Europe, South America and Australia. The book doesn't really give a lot of details about the local, culture, history or anything very touristy but it teaches us how travel can help us grow, learn and live for the moment
5. Sideways on a Scooter, Miranda Kennedy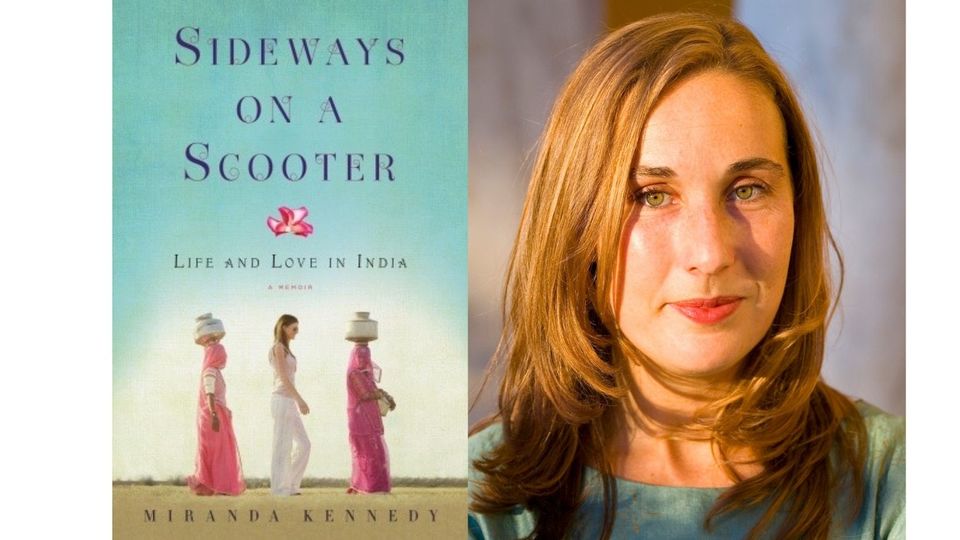 Memoir of Miranda Kennedy, a reporter from New York, who packed her life and travelled to India. This travel book takes you through Miranda's life while in Delhi. At first, what looked like an 'Eat Pray Love' in Indian setting turned out to be more of a 'women's life in modern India.' It is interesting to know the day-to-day living in any country, Miranda showcases that through her friends; Geeta, Parvati and Radha.
The book presses on international women issues, right from the boyfriend stigma to limitations due to the caste system. Some of them were downright generalization while others were to the point.
This was my first memoir from India, and I have already picked by the next one! The great railway bazaar by Paul Theroux
6. A Walk in the Woods, Bill Bryson
A humour-filled travelogue of two men trying to rediscover America through a 2200 mile long Appalachian Trail. As called 'the granddaddy of long hikes' by Bryson, this hike will give you a taste of America's finest terrain. It doesn't only charm the reader with its wit but and grip them through the breath-taking ecology but also gives a number of historical facts and data along the trail leaving them utterly satisfied. Already a classic and made into a motion picture which is releasing this September, so if you prefer a movie over reading a book go #TakeaHike!
That was that! There are so many more on my reading list, will keep sharing in subsequent posts. Please comment below with your recommendations and your views on any of the mentioned travel books 🙂
You may also like my book review on Jamie Zeppa's book – Beyond the Sky and the Earth – A Journey Through Bhutan.
Ready to travel for free? Earn credits and redeem them on Tripoto's weekend getaways, hotel stays and vacation packages.