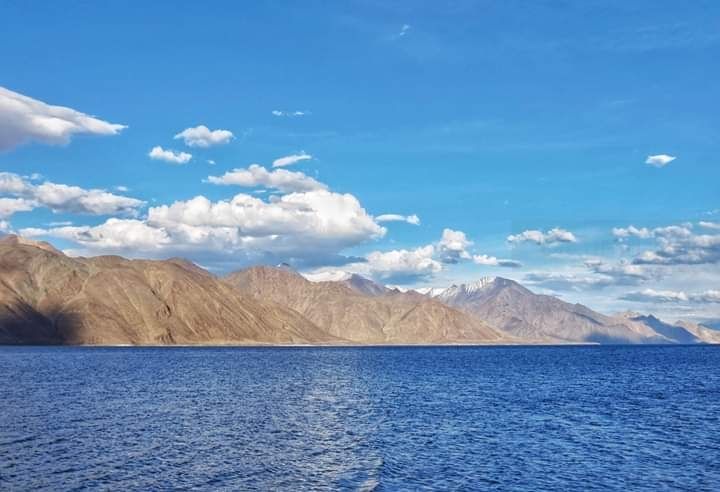 A trip to Ladakh was on my mind when I joined my first ever job in an information industry. I was able to save in bits after getting all of my salary blown on my food cravings and other daily needs. After waiting for two long years of the idea of Ladakh, I confirmed the trip with a friend and started with my research to make my first ever trip a perfect and organized much itinerary that will not be heavy for our budget as well. I did not want to make any mistakes as the trip was my first ever get away and also in the Northern Mountains of India; also because the whole responsibility of the plan was on me. I did not want to come home without a perfect vacation break. I did some research on the necessary things to keep in mind while riding off-roads and prepared an itinerary of the whole trip. I had the best routes sorted out for our road trip (I must admit, Himalayan bike was proving itself as a beast throughout the road trip and I can feel some love for my friend for having this riding idea J). We made really good bookings for the stay and we had a great team of riders joining us from Srinagar till Ladakh! So we were all set to hit the roads in the North.
Many little experiences and the twirling roads were enough to make it a worthy trip taken on a bike as the turns of Sonmarg, Kargil and all the high altitude passes revealed their mighty existence on all the sides, miles long. Ladakh is truly astonishing for the peace and colours of life it holds for the geological land it covers! Throughout the trip, I was excited about seeing the Pangong Lake for its clear Bluewater. Once we reached there after 8 hours of the hefty ride, I could see the two blue of the water differentiating with the Sky just by a string of the black Rocky Mountains visible sitting at its other shore. I took a second to soak in, to feel the beauty of the sight. Standing by the shore, I zoned out to be with my inner peace which I was seeking since so long. Without further ado, in seconds, I removed my shoes and socks and all the other riding gears which were making me feel heavy.
I started walking by the shore, bare feet, just to get that sound of the breeze pass by me. I let it play with my hair and my hair responded to her as it wanted to in return. I started my walk in thoughts and soon after a couple of minutes, all the thoughts started fading and I was left alone with the breeze doing all the talking for us both. I was quiet for some time. No thoughts, no feelings, no memories, no worries, nothing! The silence was uninterrupted for a long hour and I still remember the sound of the tiny tides the clear water made when I listened to my instinct for the first time.
I started thinking of travelling more because it brings me closer to my inner self. I zone out, only to be with the inner me. That place, that time, those moments, nothing repeats and nothing can stop me from enjoying these.
I learned to listen to my instinct since the day; only to feel real!