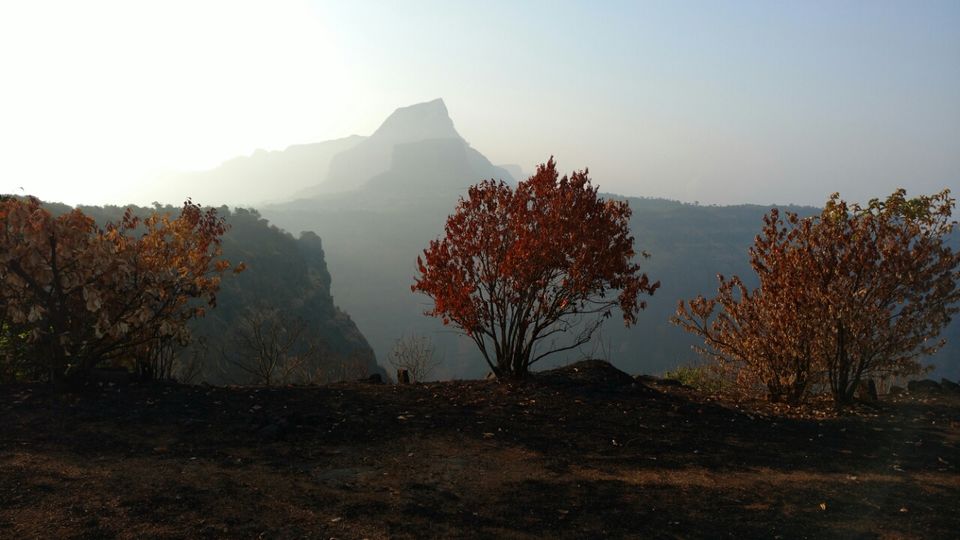 I have been wandering for more than a decade now...for many summer outings are nothing but visiting hill stations....more on that Summer in Maharashtra is directly proportional to no schools, family outing, hill station , mango farms and beaches making you "condense".

I generally opt for camping in Sahyadri away from hustle and bustle of life....away from typical tourist set ups.

Recently I planned to camp near the Fort in lonavala region named " Tail Baila"......I had been here approximately 8 years ago for a trek to the Fort...no wonder this place was in mind since then...

There are two routes to this place
1. Pune - Pirangut- Paud- Tamhini- pimpari- Ekole-Salter Khind- Tail Baila. ( 97km approx.)

2. Lonavala- Bushi dam- INS Shivaji ( naval area) - Ghusal khamb - Machagaon- Salter- Salter khind- Tail Baila ( 33 km)

Covered by thick forest the area is protected to conserve medicinal plants in and around the region.

Tail Baila is nothing but two box shaped pinnacles raised approx. 600 ft.

Going towards the south eastern side keeping the firt on try he right, the off road takes you to small dam wall.

Here is the deep valley , giving you magnificent view.

Fort Ghanagad on East, Kivni plateau on South, Khadsambale village far in the valley and Fort Sudhagad on West is perfect set up for camping.

It is feast if you plan a barbeque....just like I did.
Just remember to leave the place more clean than it was before.

I am sure this place would quench you thirst for off beat summer outing.