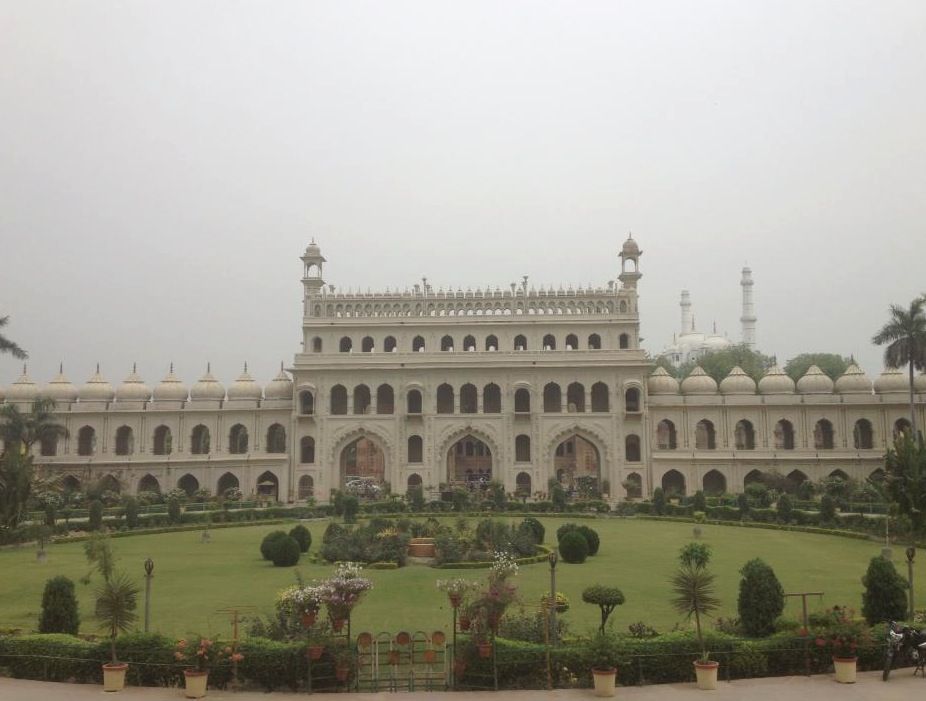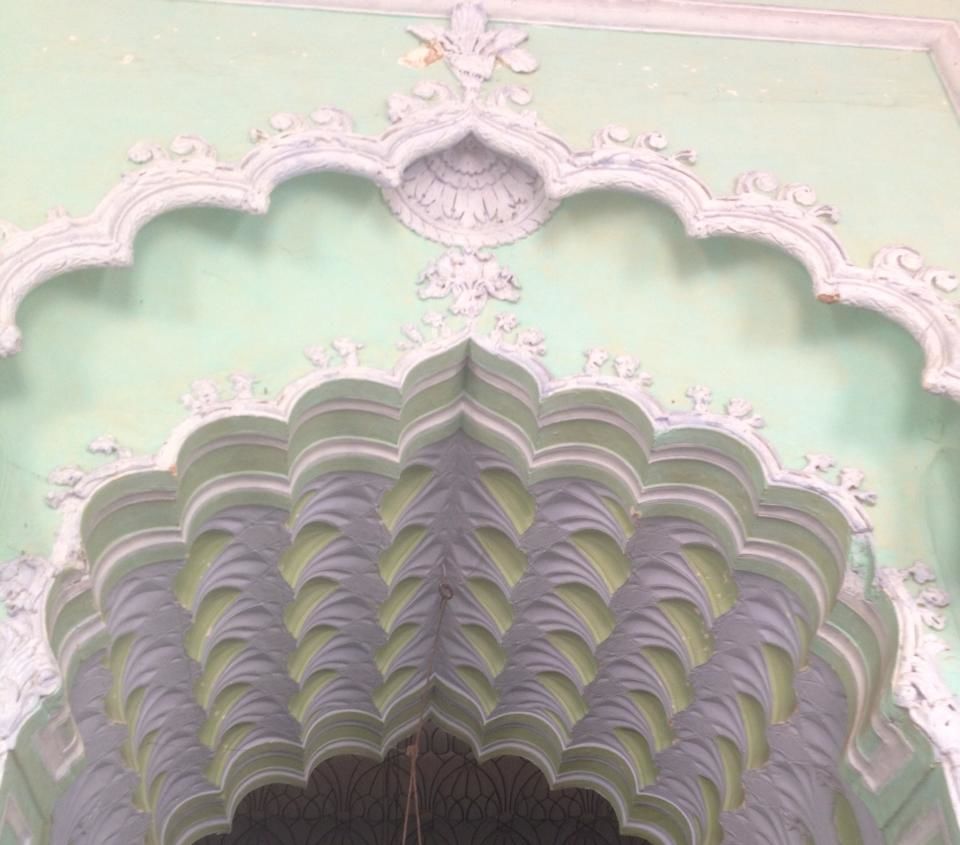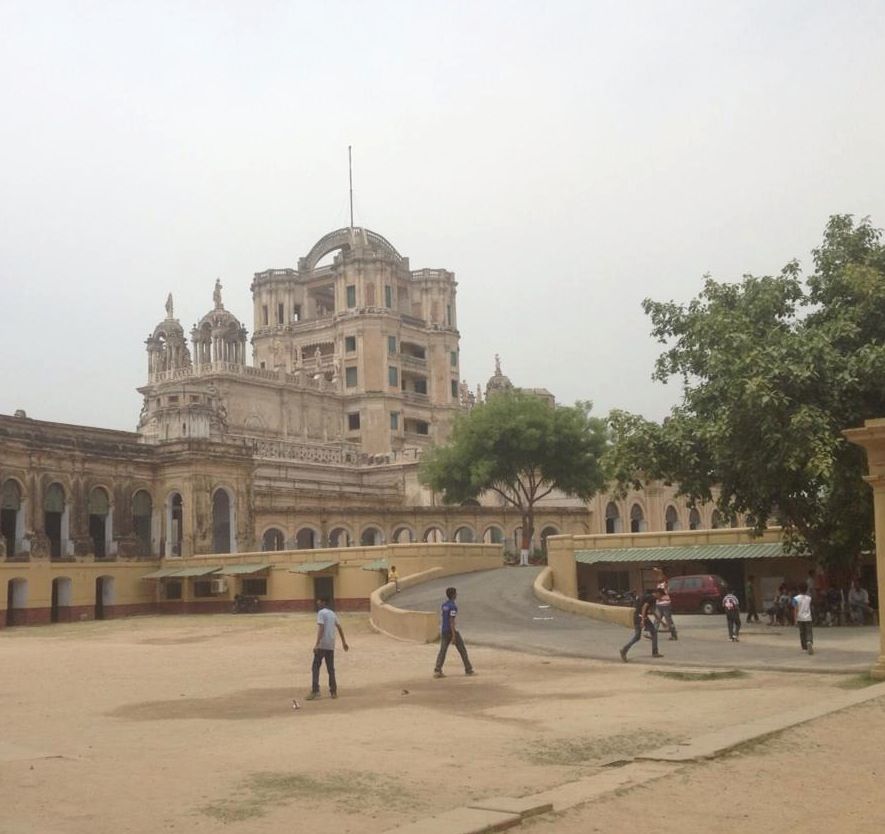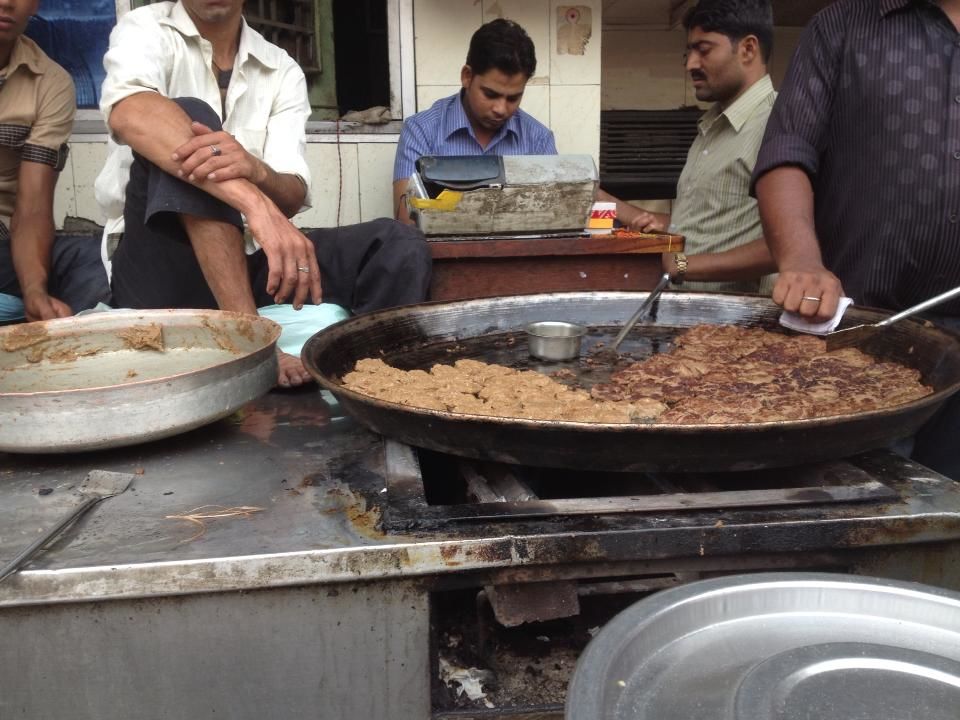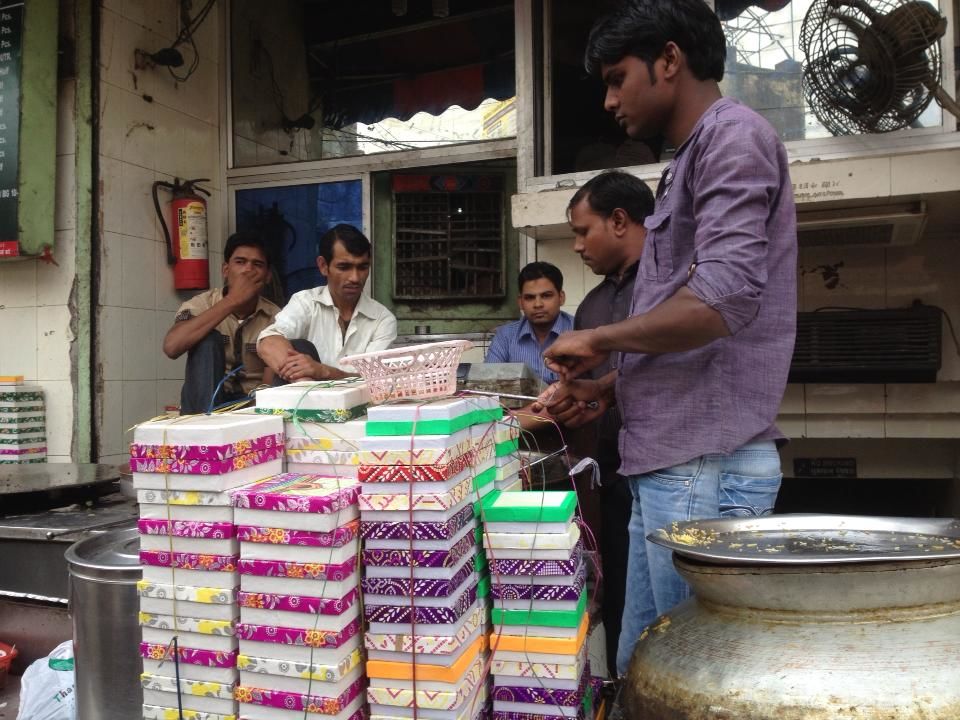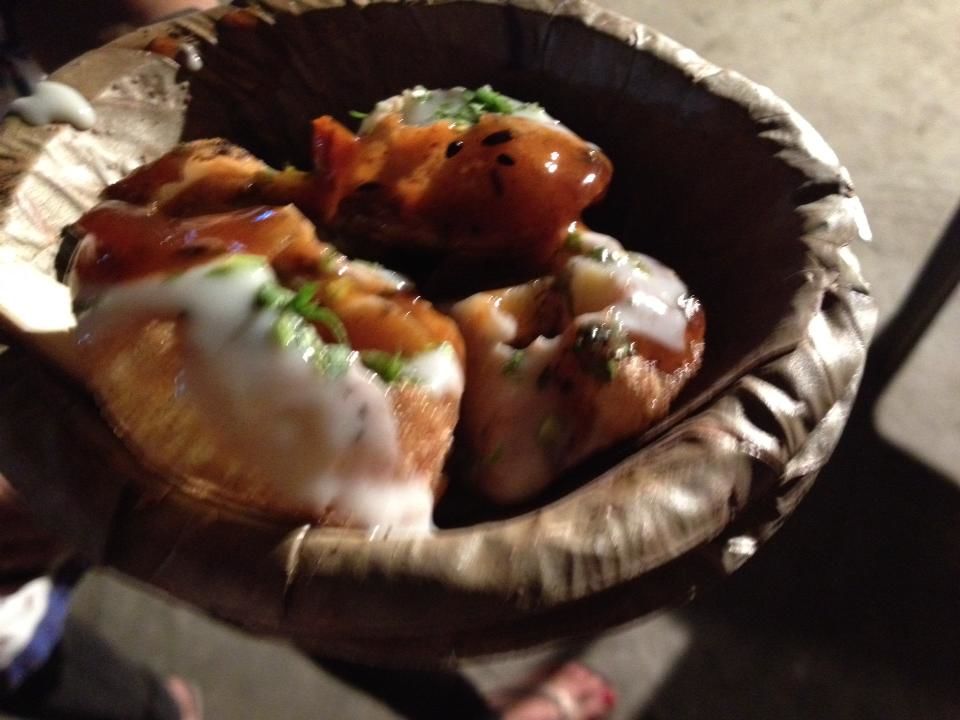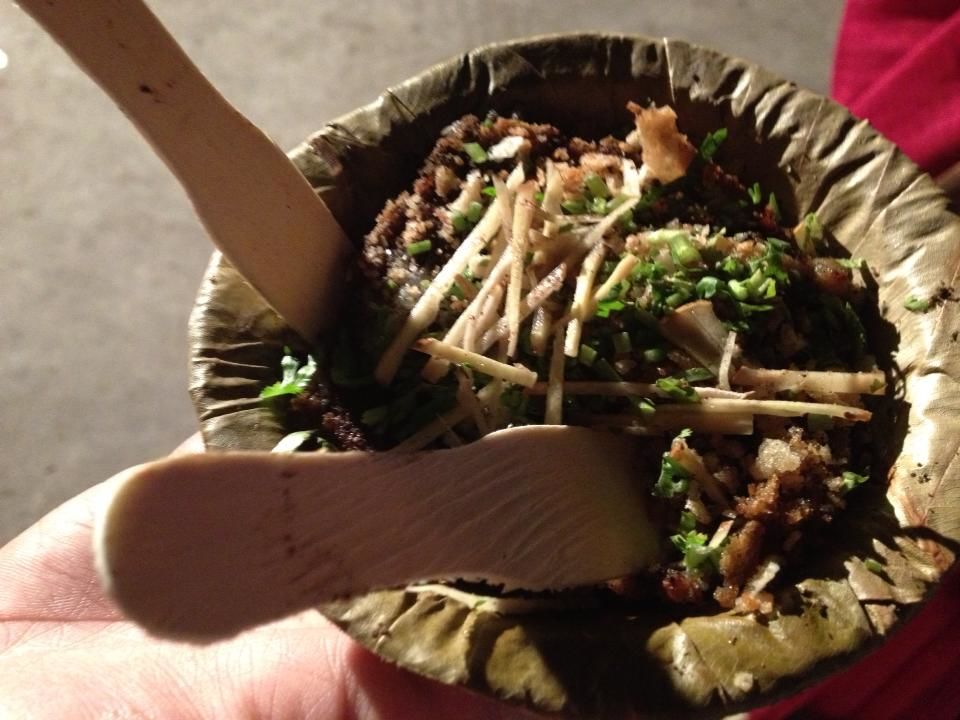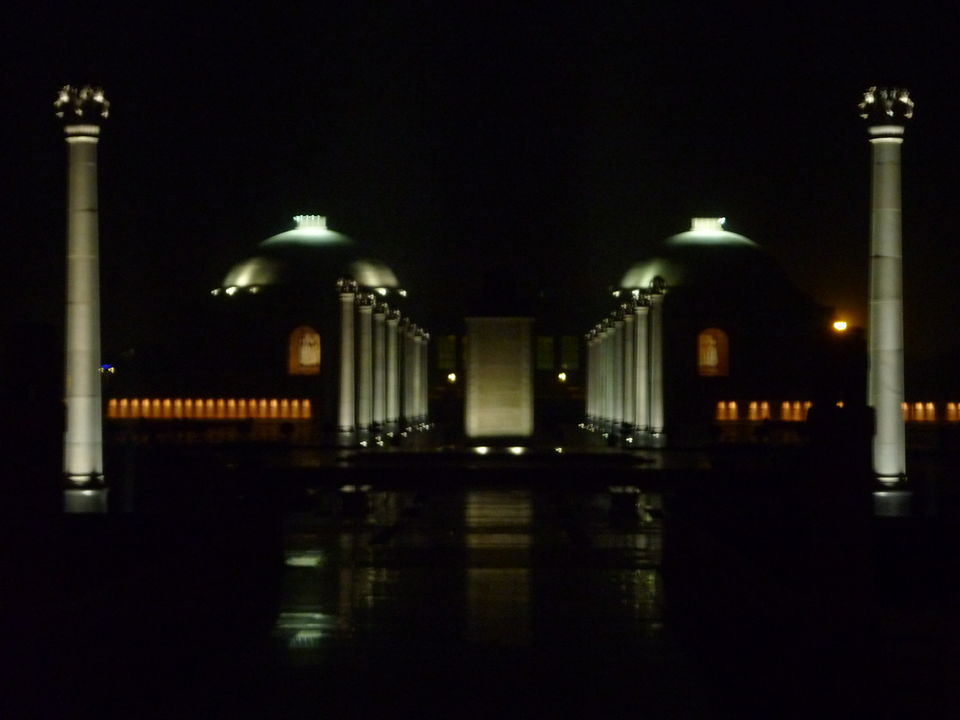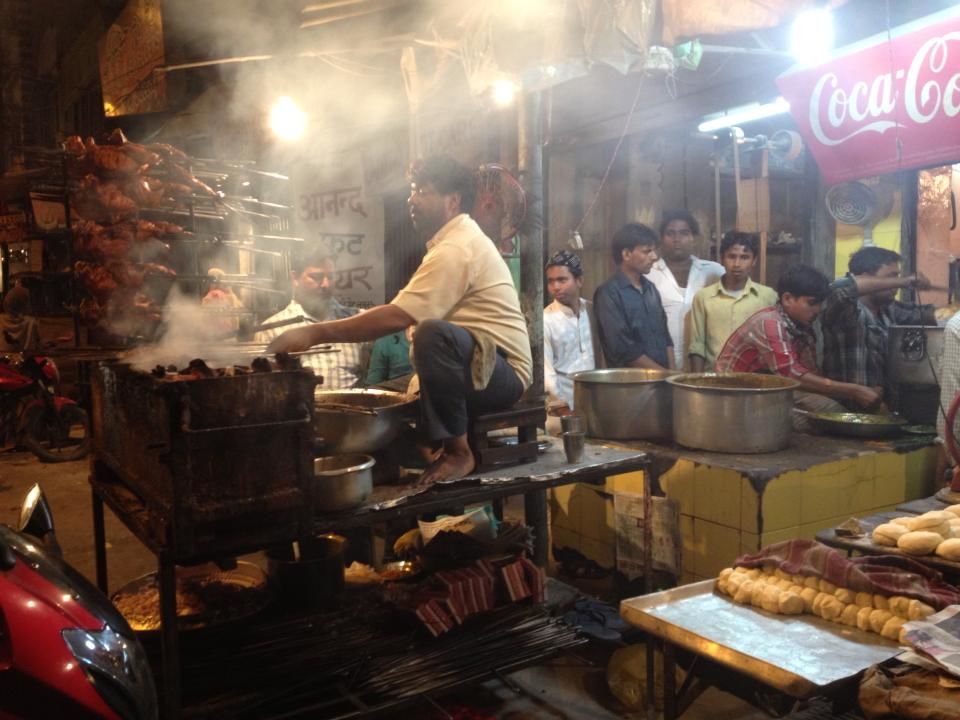 I am one of those people who love exploring cities by foot. Wandering off into by-lanes, stopping to talk to passers by, or appreciating the different aromas, walking around a city lets you live and breathe the experience. A day spent in Lucknow, in the comfort of a chauffer driven-car, however turned out to be a surprisingly pleasant change. Visiting a city where you have relatives or close friends often results in royal treatment. Escaping the warmth that is the April weather in Lucknow, we were instead showered with the warmth and hospitality that is often shown to guests in any Indian household. It was a day of mehmaan nawazi in Lucknow.
The quick car rides that we took from one spot to another quickly taught us that the city, despite its wide roads that partially resemble Delhi's —and in no way resemble the rest of Uttar Pradesh's! — is nowhere close to as large. A lot of the architecture is grand, nonetheless. A ride past the Vidhan Sabha, which is a is a mini-Parliament, in it's structure, but also in it's scope (after all, it does represent the aspirations of over one-fifth of our country!) first revealed this to us.
Two hungry girls on an early morning found it surprisingly difficult to get a cup of chai in the morning – especially being North India! Though, we made do with some hot jalebis at the gol darwaaza chowk, we had to rush to catch visiting hours at the Bara Imambara, since it was a Friday.
The Bara Imambara is an embodiment of the exquisite beauty that is India's Islamic architecture. Stunningly symmetrical, and intricately carved, its entrance encircles perfectly manicured lawns, making it a photographer's paradise.
Told that we must visit the Le Martiniere College for Boys, which is allegedly one of Asia's largest schools – though I am still to find data that supports this – this building is another addition to Lucknow's grand architecture. More gothic in it's style, it has a Hogwarts- sort of feel. But Asia's largest or not, the magic really is in the size of this campus – a walk around what may have just been one quarter or less had us feeling the heat of the city – which our air conditioned car had not let us acclimatize to!
Lunchtime in Lucknow finally brought us the much talked of Tunde Kebabs. We learnt was named after the 'tunde' or 'one-armed' man who started this specialty. It is true that a lot of traditions find their origins in such bizarre stories. It is also true that Tunde Kebabs instantly melt in your mouth. Had with hot thick paranthas, these may just be a better version of my Dilli's Galawti kebabs.
Dessert was another Lucknow specialty – malai ki ghilauri – paan that is coated in a malai-based wrapping rather than a leaf; again, a delightful gastronomical experience. Forced to turn down the rest of the sweets we were offered – a typical mehmaan nawazi gesture, we were ushered to the markets of Hazratganj, Lucknows own little Connaught Place to buy Chikan Kurtas.
True to the laziness that defines this city, we indulged in an extended afternoon nap before preparing ourselves for the next arduous activity of the day – eating some more! It turns out that the King of Chaat truly lives up to it's name. A plate of Gol-gappas, Mattar Tikki, Allo Tikki, and Dahi Batasha later, we were only shocked to find out this was only the beginning of our evening tasting!
It is probably worth pointing out that Gomtinagar, also known as Mayawati's playground, may not be the best of sights to visitwhen you want to digest your meal. Though it's called a 'park,' concrete jungle is perhaps a more apt term here. The highlight of this half hour spent here was watching a young one run around the statues incessantly screaming 'Mayawati' – talk about indoctrination!
Safe to say, the old-world charm of Nakhas, Lucknow's very own Chandni Chowk was a much welcomed change of scenery from the marble monsters of Gomtinagar. Bustling with people, overwhelmed by the aromas of meat, and other good food cooking, there is never a dearth of activity in any old market.
Raheem's Biryani, for all it's hype did not match up to the tunde kebabs or the platters of chaat that we had earlier gorged on. Sadly, I was too stuffed to even try the mutton korma. But a plate of kulfi, and the much-revered paan later, we were ready for a good night's sleep before a day of new adventures and a new destination.
Frequent Searches Leading To This Page:-
best hotel for marriage in lucknow, places to visit in lucknow at night, one day trip from lucknow, best things to do in lucknow