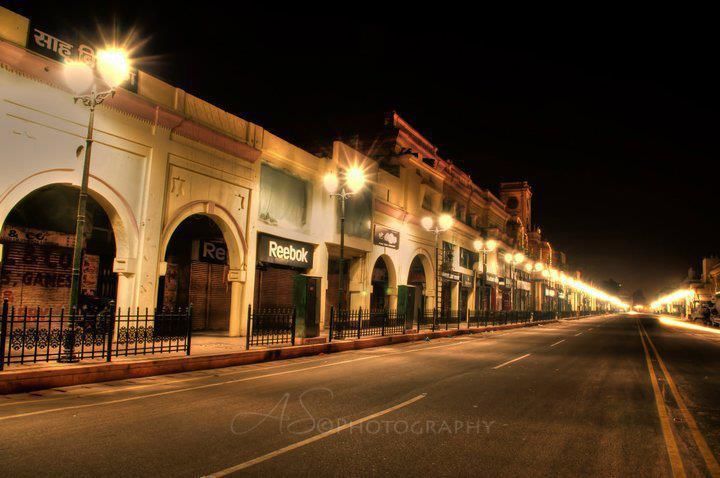 'Lucknow' is not a destination. It is a journey.
From being laid down by Lord Lakshmana to being ruled by Mughal emperors to being the administrative capital during the British Raj to finally being the capital of Uttar Pradesh … "Lucknow" has seen it all … & how!! … & through all of this Lucknow proudly has lived up to its reputation of being a city of culture, gracious living, rich cuisine & beauty.
Lucknow comes across as a fairly simple & easy city. Traces of each of the era the city has lived through are sure to be seen & felt quite easily & adequately. The city will happily hold your hand & show you around. It is quite miraculous.
Once in Lucknow, celebrations of "Bada Mangal" cannot be missed. It is a festival devoted to Lord Hanuman & is unique to the city. One can see orange colored "Boondi ke laddoo" being distributed across all temples (cannot be missed!).
Lucknow was the home of the Nawabs of Avadh (Oudh) who were great patrons of the culinary and other arts, particularly dance and music, poetry, finer aspects of lifestyle. Hence, Lucknow is often lovingly referred to as the city of Nawaabs, Tehzeeb (Respect), Kebab (Food) & Shabaab (Beauty).
Lucknow's "Chikankaari" has been an integral part of the Indian culture since time immemorial & was highly patronized by the Mughals. This exquisite needle & hand work is admired world over & has trickled into every section of fashion world. The natural "Itra" (perfume unique to Lucknow) carries the aroma of Lucknow's rich culture & sophistication. It is a must buy!
The city is Sprinkled with several Mughal and British Raj-era buildings & mausoleums - Residency, Bara Imambara including the incredible Bhool Bhullaiya, Rumi Darwaza, Jama Masjid to name a few. Getting lost in Bhool Bhullaiya is a must when visiting Lucknow! It is a labyrinth of hundreds of narrow stairway passages, some of which also have dead ends, which was constructed to confuse intruders. It is one of the most mysterious places I have come across. One can also take a "Tanga ride" to Chhota Imambara from here. The 'tanga wallahs' are very interactive & it is quite interesting to understand the difference between a 'tanga', 'ikka', 'Bagghi' & 'Khadh-khadha', all the incredible modes of transport used by the Nawaabs.
The Railway Station of Lucknow needs a special mention too … one of the prettiest stations ever!
You would often hear Lucknowites say "Yahan par sab nawaab hain!" … The soul of the city cannot be summed up better. Every Lucknowite is a nawaab … & as a guest to the city one is sure to be treated as a Nawaab too!
It is difficult to not fall in love with Lucknow. And I love it most for its simplicity & for making me the "Nawaab" I am!!
Hazratganj is the heart of the city & one of the main places for youngsters to hang out. It is also the ultimate shopping destination for all Lucknowites & visitors.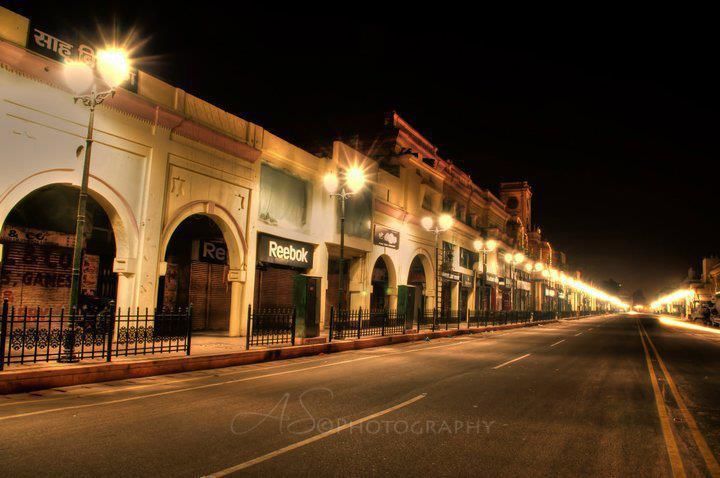 Bhool Bhulaiyaa is a labyrinth of hundreds of narrow stairway passages, some of which also have dead ends, which was constructed to confuse intruders.
Frequent Searches Leading To This Page:-
radisson blu lucknow, lucknow to london distance, ambedkar park lucknow, river in lucknow, lucknow budget hotels