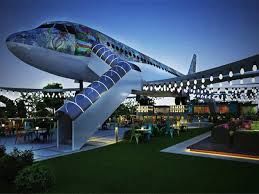 Well, many of us have experienced food in a Plane in the sky. But what about if you can enjoy the meal in a Plane on the land. Yes, this is a new concept that is in the limelight these days. In India, there are two such multi-cuisine restaurants for the same. One is "Hawai Adda, Ludhiana" and the other is "Runway 1" at the NH-1 on the Ambala-Kurukshetra stretch.
These days there is a huge demand for conceptual restaurants. Customers are demanding more and more unique concepts for dining. There are theme-based restaurants such as Jungle themed, cave themed, Greek-style restaurant etc. One addition to the list is an eatery into a Place smacked inside the city. This innovative concept paved ways for locals and tourists to take their friends and family for an unforgettable dining experience. Moreover, for the people have not been able to witness the food 20,000 ft above the land in an Aeroplane in their lifetime have a chance to experience the food and plane in their city. The children find this very fancy to enjoy the meal in an airplane.
Hawai- Adda, Ludhiana
Parked in the Verka Dairy pack, Ferozpur Road, Ludhiana, this 180-seater Airbus A320, which once used to flew for Air India has been converted to a multi-cuisine restaurant in the heart of the city. With a capacity of 65(earlier 72, now reduces to increase spacing) people, the food joint serves numerous vegetarian cuisines at affordable prices. So, if you are looking for a unique food joint experience then head to this airplane-themed fine dining restaurant.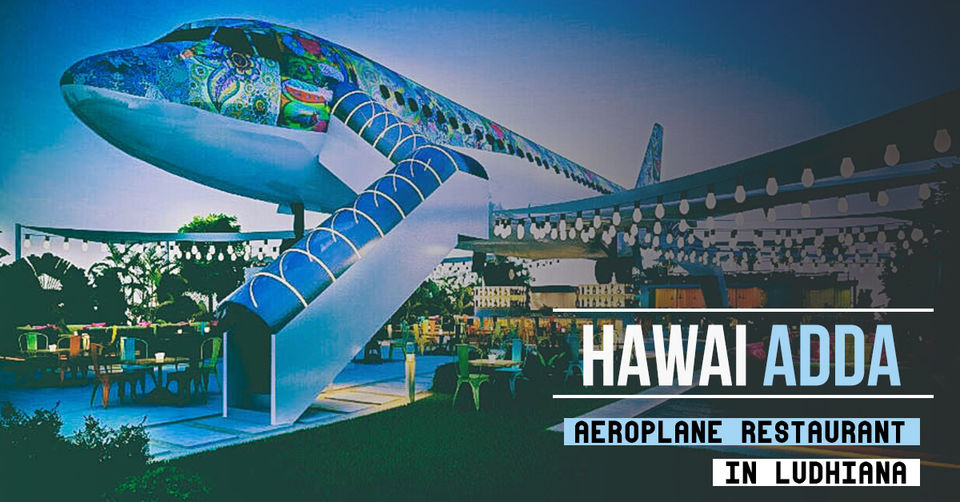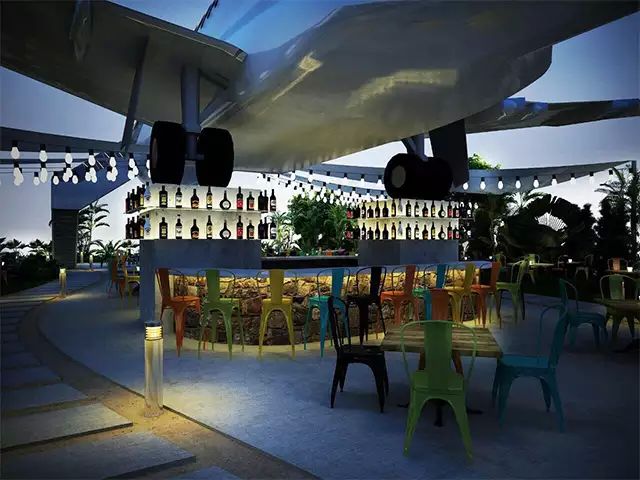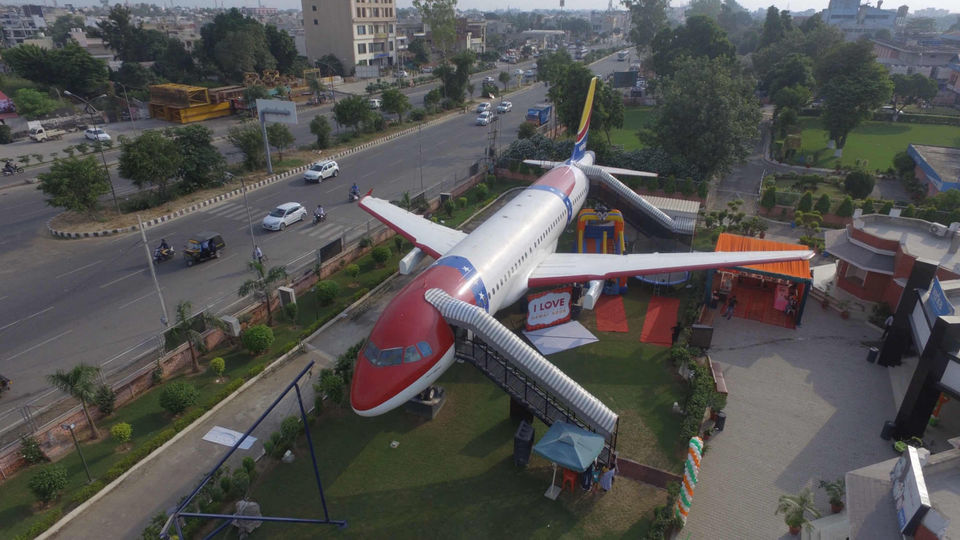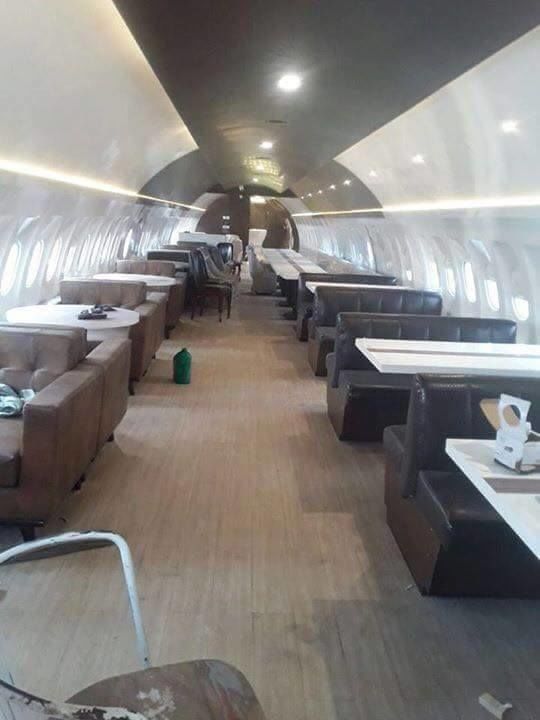 Runway1, Mohri, Haryana
After the success of Hawai Adda in Ludhiana, another businessman started the same concept at the NH1, on the Ambala-Kurukshetra Highway(Mohri), Haryana. Built with the same concept, the Airbus A320 is parked off the National Highway-1 on Ambala-Kurukshetra stretch and turned into a multi-cuisine eatery. Customers have to collect the boarding passes before entering into the plane and post showing that boarding pass, they are allowed to board the plane and enjoy their meal inside the 15-year old aircraft. This place also has 3D games inside the aircraft for Kids. The staff of Runway1 has to dress up in attire resembling the crew and staff members of a plane.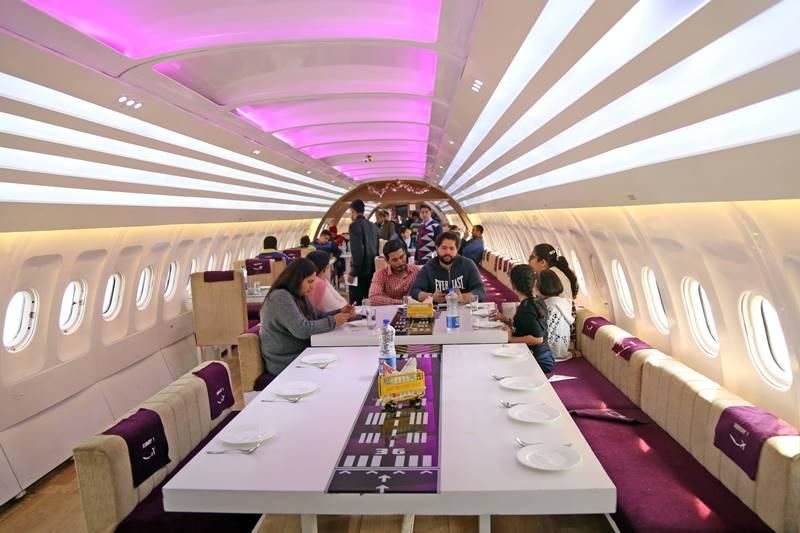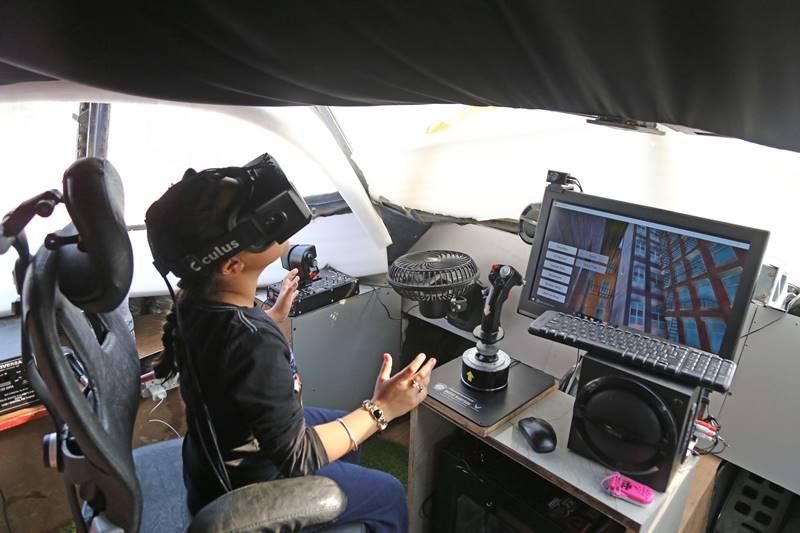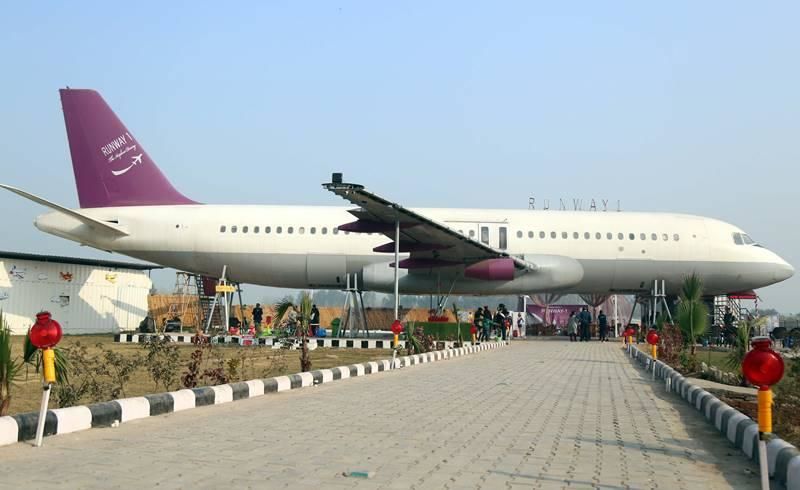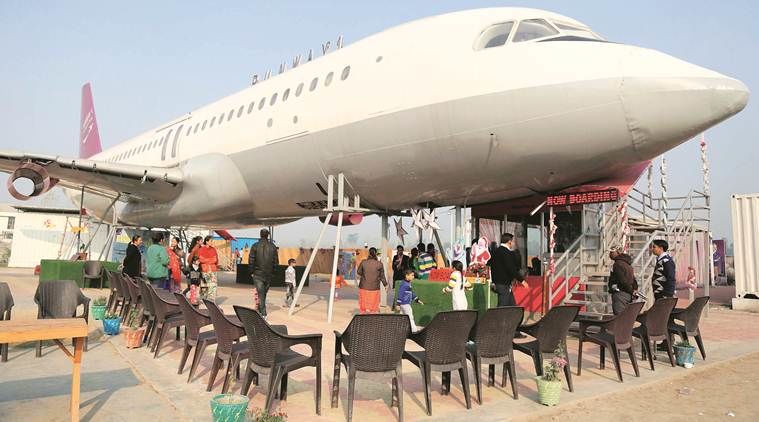 Have you experienced this dining yet? If not, go out and delish!!