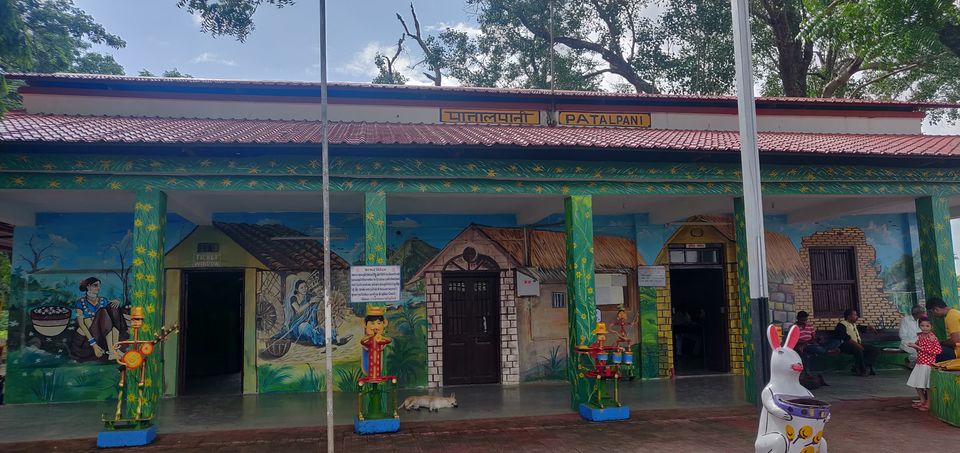 Once in a while you embark on a journey that fills your soul. We had heard about a heritage train ride from Patal Pani to Kalakund but as we had not planned in advance, we went happy go lucky and started our journey to Patal Pani, which is around 50 kms from Indore. Plan was to cover Patal Pani and Choral Dam.
This waterfall is known for its 300 ft fall and is located near the defense area Mhow. It got its name by virtue of falling into the deep dungeons of Paatal (Beneath the crust of earth). With pleasant weather and weak sun, we were able to enjoy the scenic beauty of water gushing down the hill. Reaching the water body isn't possible as the area has been covered with grills due to earlier mishaps. One can only view the fall from a distance and enjoy a nice picnic on the greens.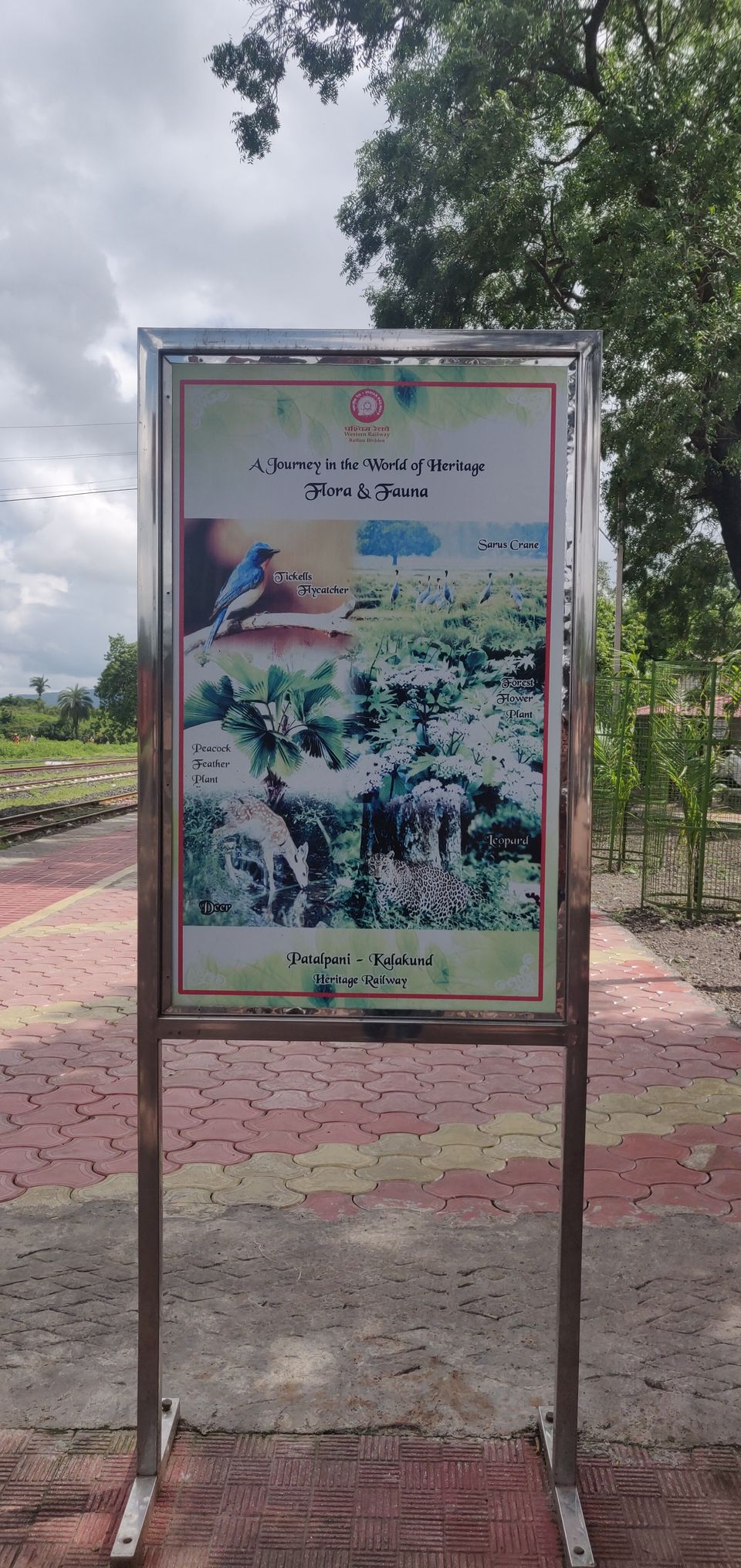 The MP government has initiated a heritage train ride from Patal Pani to Kalakund. This ride is called a heritage train ride as it is 150 years old and runs on Meter Gauge. As the train makes its way through umpteen tunnels, running water streams, dams, valleys, ravines- one revels in the scenic beauty. We can only get the tickets for this ride from Mhow train station. After spending some nice time at the fall, we figured out that we were about a kilometre away from the Patal Pani railway station and there still was a way for us to enjoy the journey (even though we missed heritage train). A train from Mhow to Omkareshwar reaches Patal Pani railway station around 2:10 PM and has a stop at Kalakund (Rs 10 per person). We decided to go for it. But to reach the railway station, one can either take the car from the main road or choose to take the rugged railway track on which the heritage train runs. And we chose the latter. With only 40 mins at hand, we started walking on the railway tracks, which was clean and surrounded by greens. We heard lots of birds and cow bells on our path to railway station. Reaching the station was an elixir.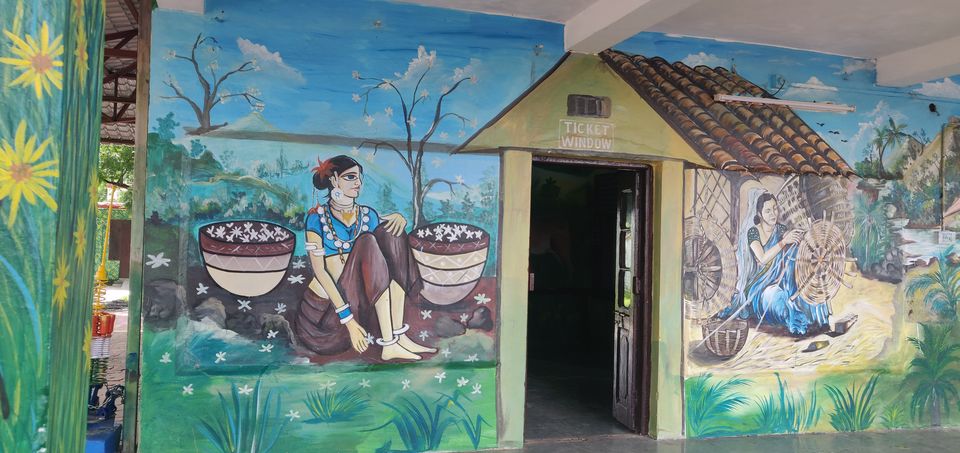 I have never seen a train station as beautiful as Patal Pani . Inspite of being small, the walls were beautifully muralled with village stories and industrial scrap was used to make figurines which ornate the precints of the station. Music players, birds, animals, idols were carved out of the scrap and converted into beautiful display works, even the dustbins are beautifully coloured.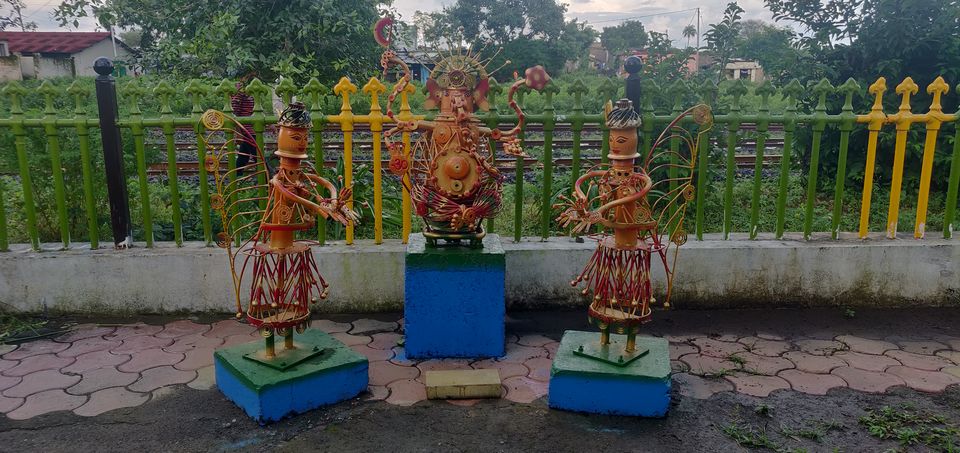 This quaint station calmed us with its serenity. Soon after we boarded our train and got some nice seats with company of kind people who kept on giving us details about the place.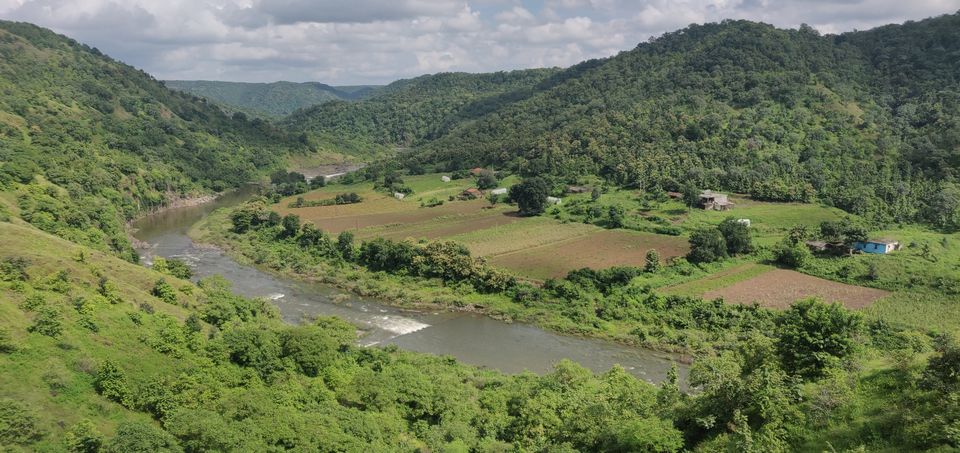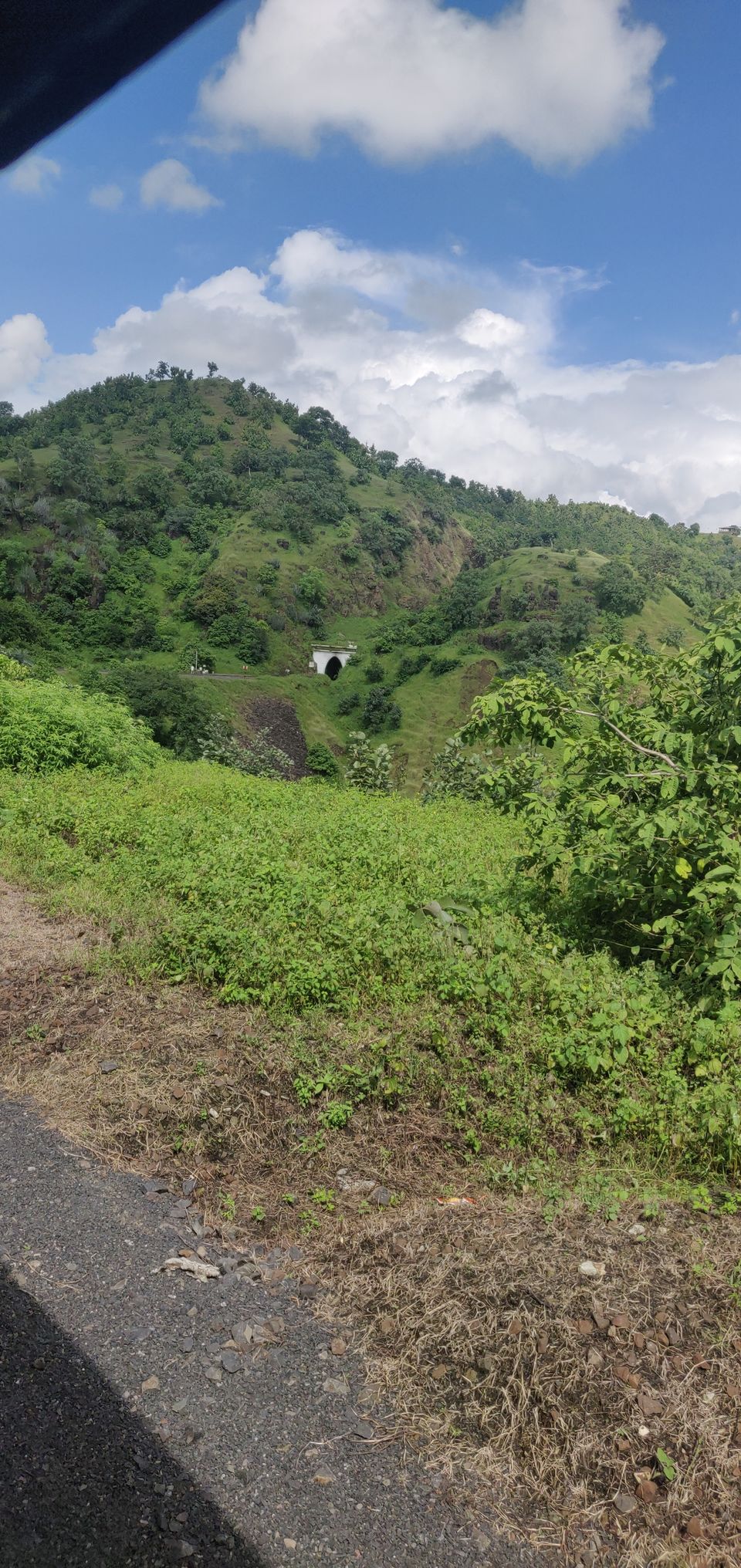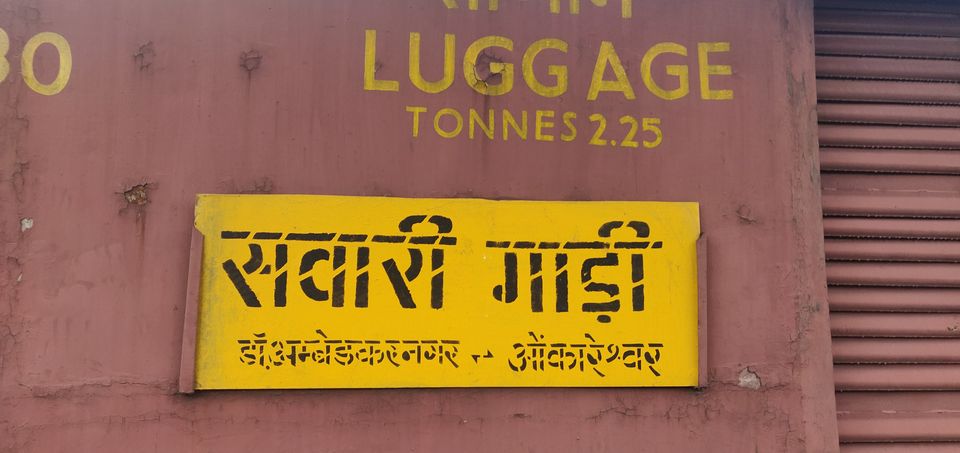 After 40 minutes of exciting ride through tunnels, valleys, rivers we reached Kalakund and saw the heritage train waiting to start back. The first thing we did was pick up samosa, kachori and the very famous kalakand sweet on the station (we were famished). As the heritage train was expected to start its return journey at 3:40, we had about an hour with us. Without wasting time we rushed to the banks of Choral River, which was flowing in its complete glory. After spending half an hour playing in and with water, we started our way to the railway station.
As the Kalakand continue to entice us, we hogged on it once more and then went on to get train tickets. The heritage train gets added as a bogey to the returning train and is painted colourfully on the outside. There are options of chair car and normal travel, with different pricing as per view and comfort. We clicked a lot of pictures on the tracks and bid adieu to Kalakund.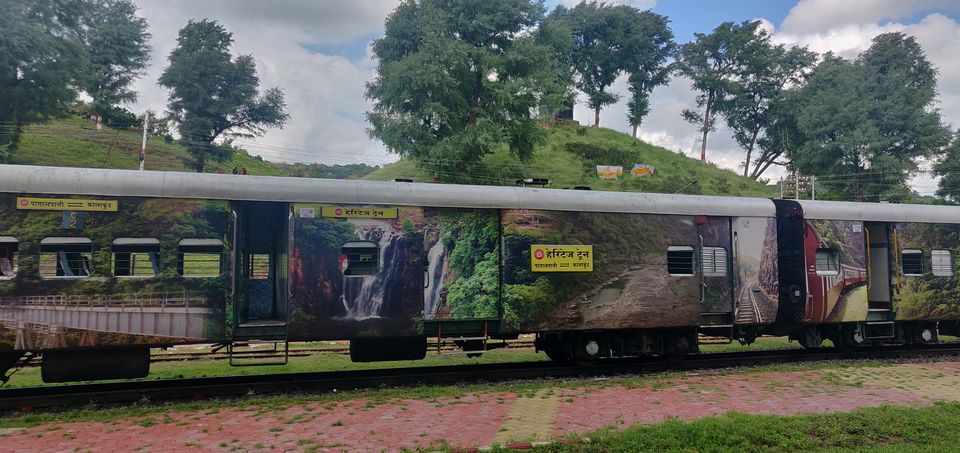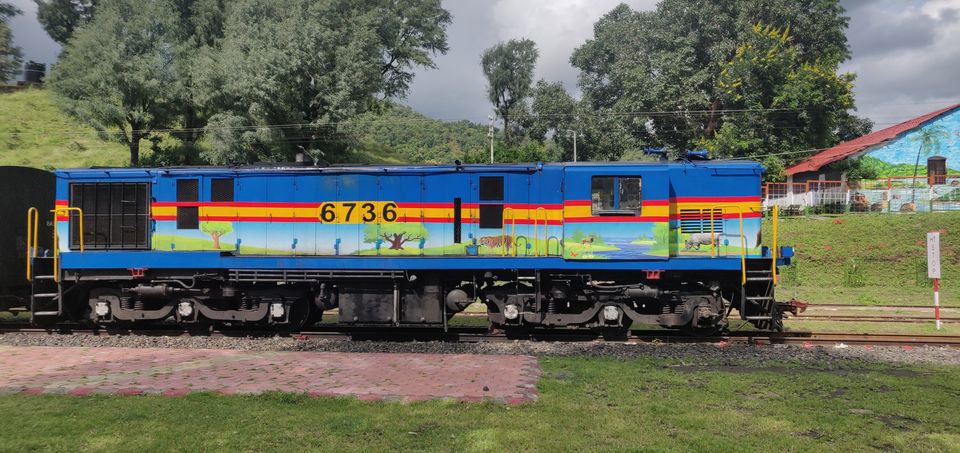 Return journey on railway tracks was even beautiful due to evening light. Singing and humming our way back, we reached Patalpani waterfall point.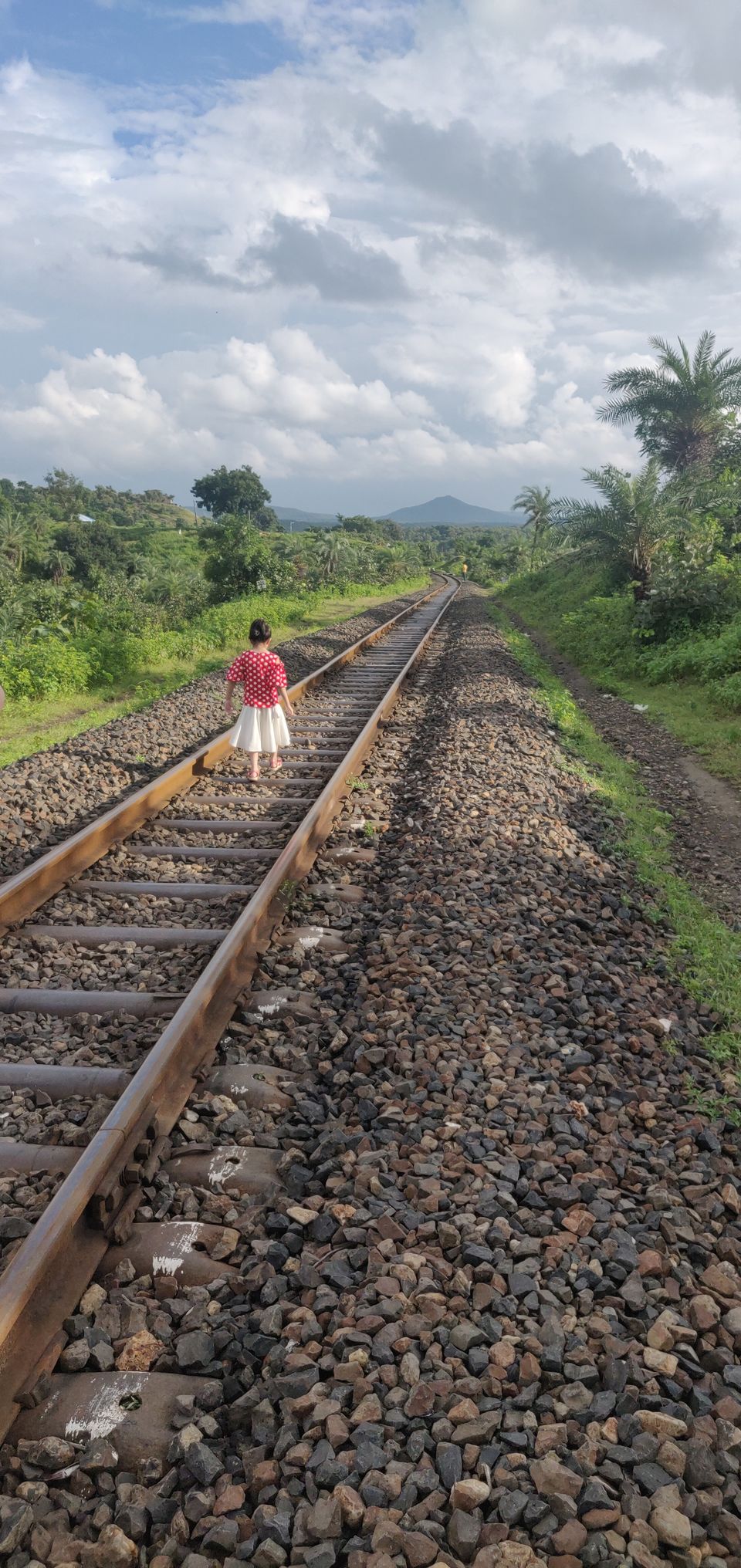 We also paid a quick visit to Tantia Bheel Temple, which is made in the memory of revolutionary Tantia from Bheel Community. It is said that no train can pass from this temple without giving "Salaami" to Tantia Bheel.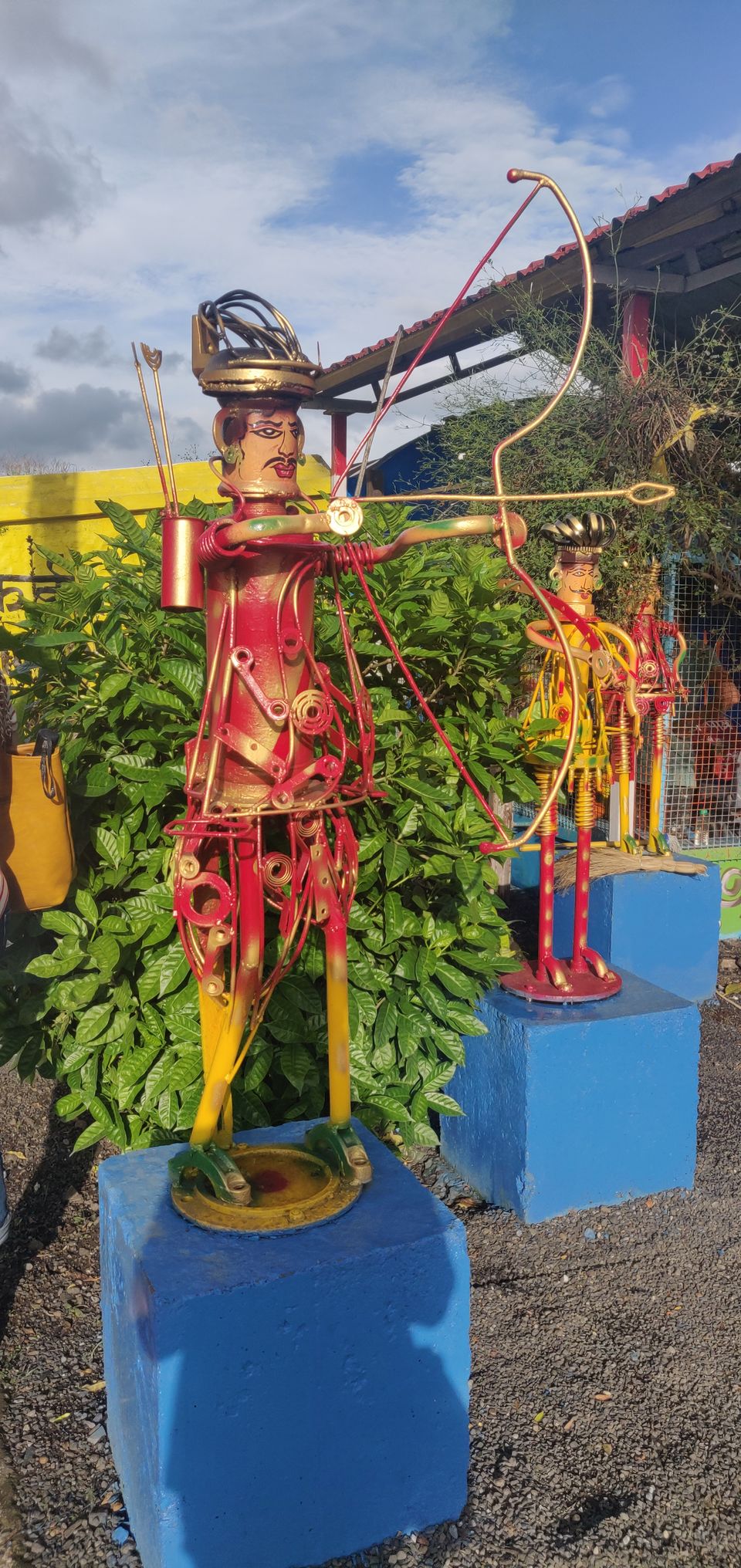 It was already 5 PM, so we road back and instead of going to Choral Dam we went to the famous Bhanwarilal sweets shop in MHOW to pick the famous "Makhan Bada" a much refined version of Balushahi.
We returned content after spending time in nice locales and great local delicacies.
Frequent Searches Leading To This Page:-
how to go madhya pradesh by train, major dams in madhya pradesh, famous dams in madhya pradesh, visit madhya pradesh, madhya pradesh tour packages