"You can't be unhappy in the middle of a big beautiful river." – Jim Harrison, American writer.
I couldn't agree more.
That's why I decided to visit the Choral Dam and Sailani Island while I was in the state of Madhya Pradesh.
Now I know what you are thinking. An island in this land-locked state?! That had been my first thought as well when I had first heard about Sailani, and I decided that I had to go to see what it was all about.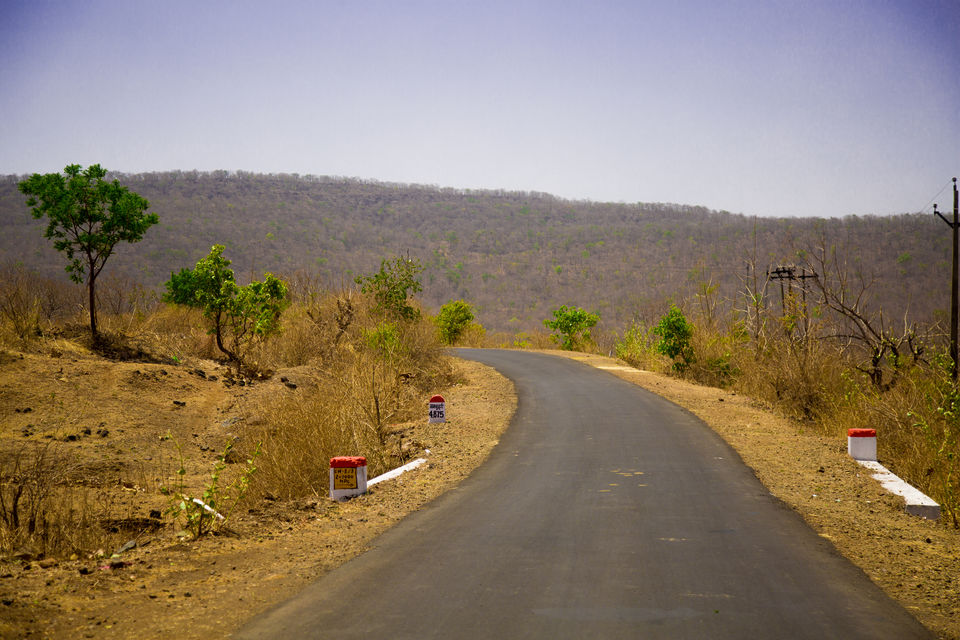 I started early from Indore, immediately after savouring an amazing Indori-style poha served with sev, onions and peanuts. I also stopped at Apna Sweets, which I highly recommend for a delicious meal!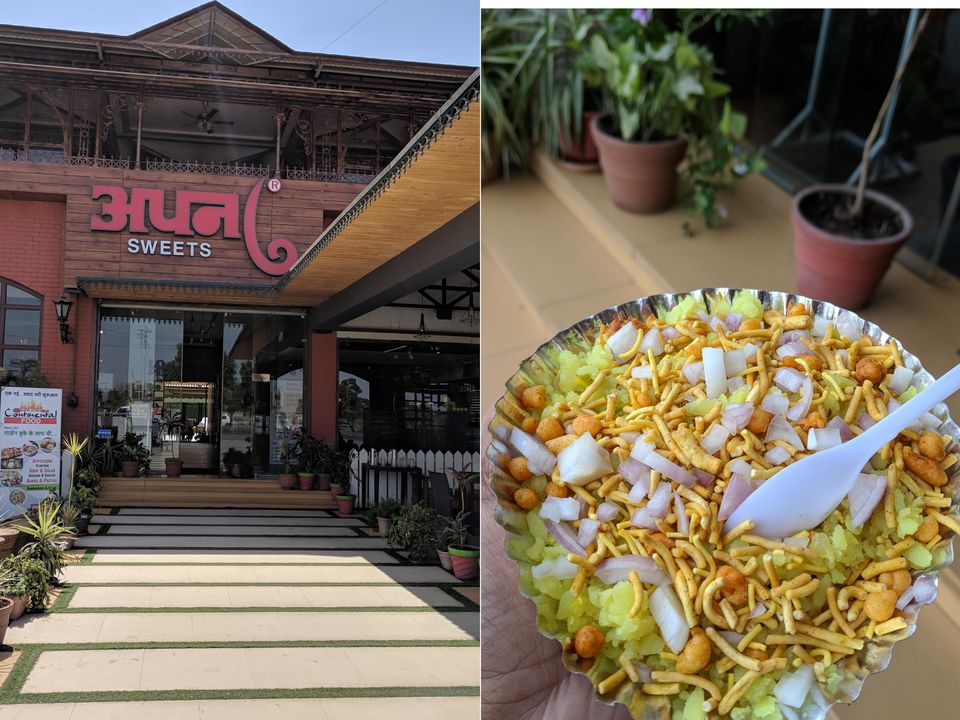 First on my agenda was a visit to Choral Dam. It's a good 45km, or a one-and-a-half hour drive from Indore, and made for an amazing road trip as I cranked up the volume of the radio; we crossed a military zone along the way and you know what that means – great roads.
We stopped at the famous Dr Bhimrao Ambedkar Memorial built by the government of Madhya Pradesh in the memory and honour of this great leader at Mhow. It was enroute to Choral Dam.
I reached Choral Dam at around 12.30pm and spent some time walking through the yellow plains, enjoying the beautiful breeze near the dam. The water is a nice shade of blue and the place was untouched and clean. I was told that during and after the monsoons, the whole place turns a beautiful shade of green and is a sight to see! I would have absolutely loved to have had a picnic near the riverside while watching the birds fly by, if I had known what to expect before.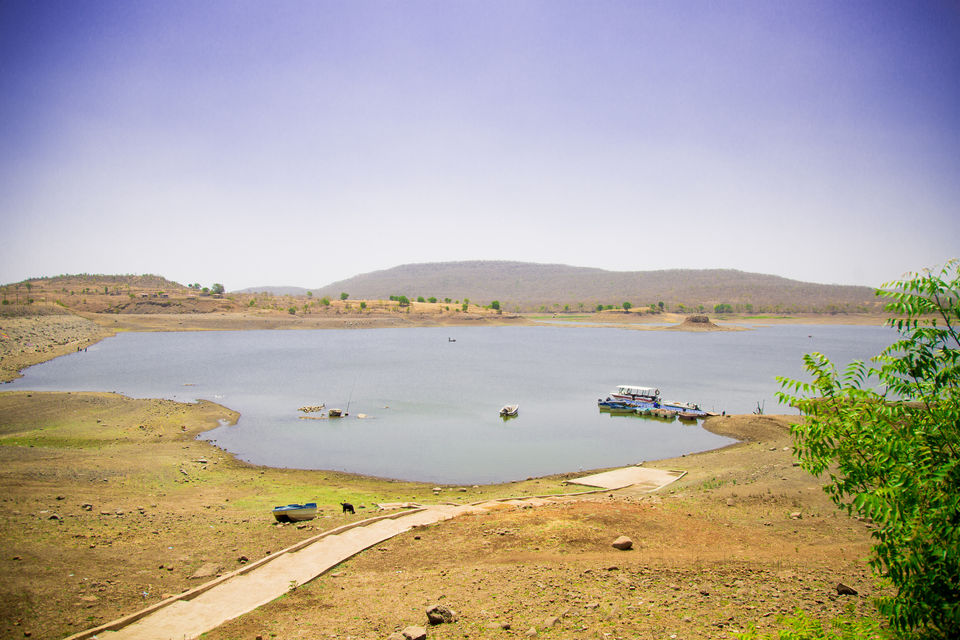 I then headed to the Choral Dam Resort to get a better view of the waterbody. The resort, made by the MP Tourism team, had beautifully laid-out lawns and gorgeous summer flowers lining the sidewalk. The rooms at this resort overlook the river, where you can even go for boat rides. I remember dreaming about lazing around here with the river to keep me company.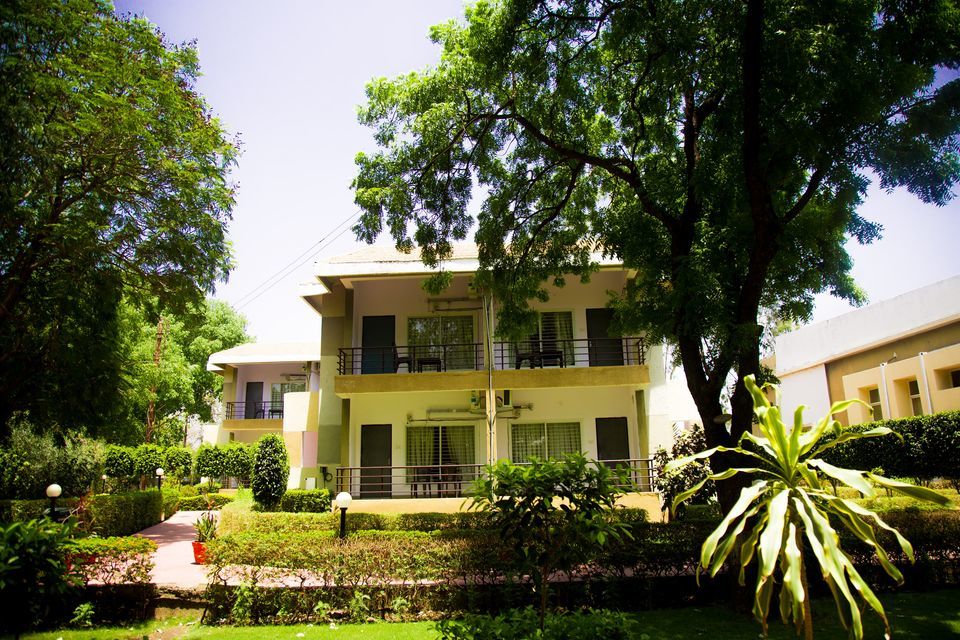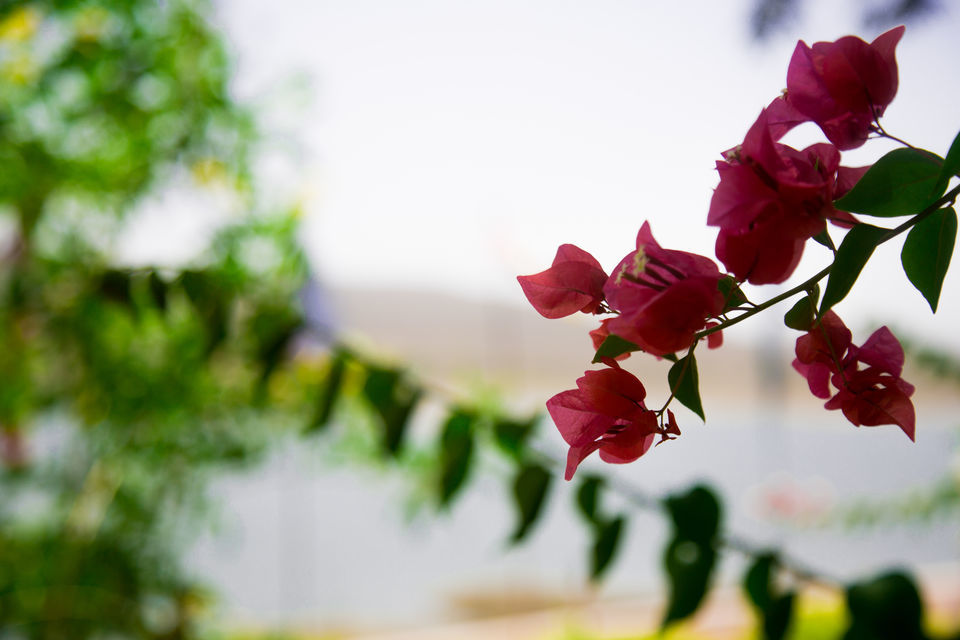 I left from Choral Dam and headed towards Sailani Island. It was a three-hour drive from Choral Dam, which was perfect because I reached the destination before I started to get bored on the road.
Unlike Choral Dam, Sailani Island is inside a forest. Google Maps could only guide us up till a certain point – the island was another 20km from there. We crossed beautiful empty roads and reached the island just in time for lunch!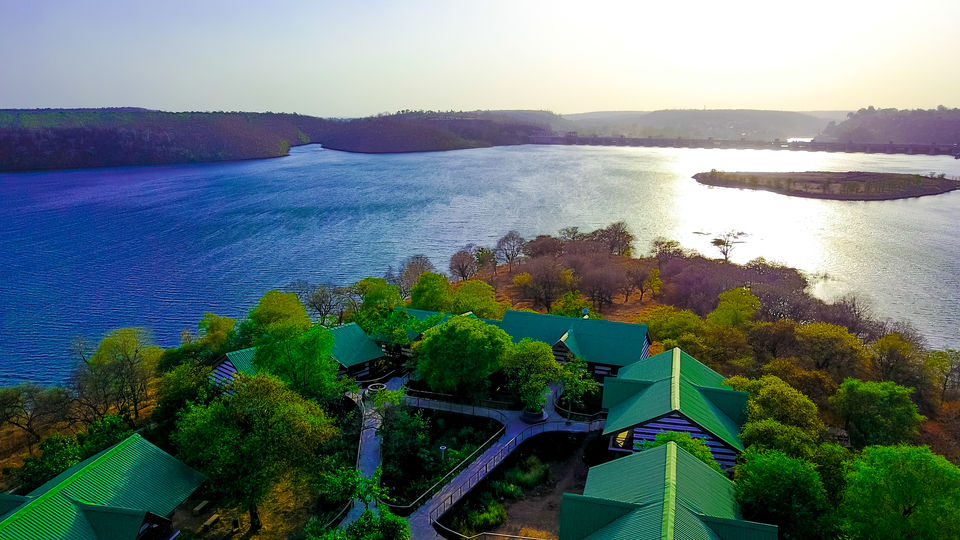 Getting to the island depends on the season you visit. If you are here during summer or before the monsoons, you will drive on a narrow connecting road to the island (which is a fun drive), but if you are visiting during or after the monsoons, you will be taken on a boat.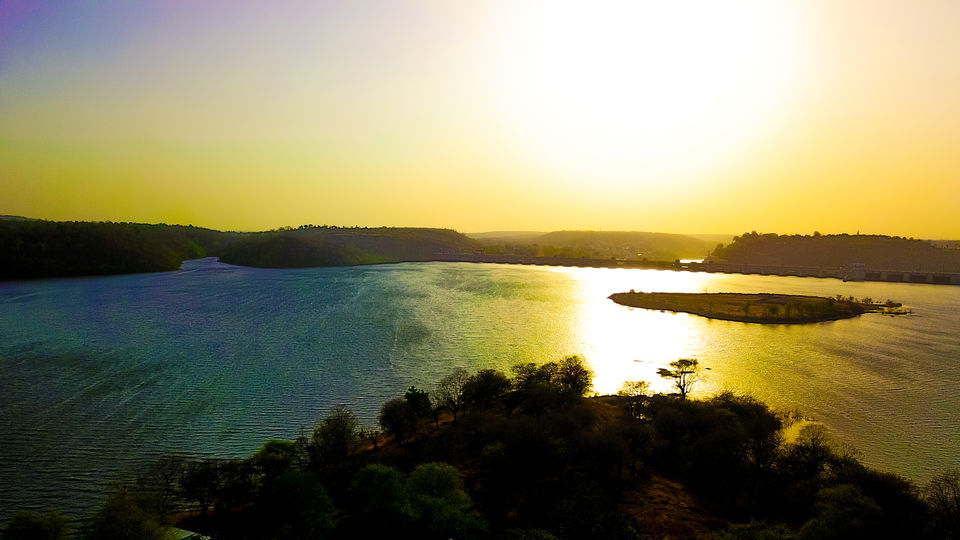 The island has beautiful accommodation facilities – a bunch of cottages that face the water. If you are staying at the Sailani Island Resort for the night, the boat ride is included in the stay package.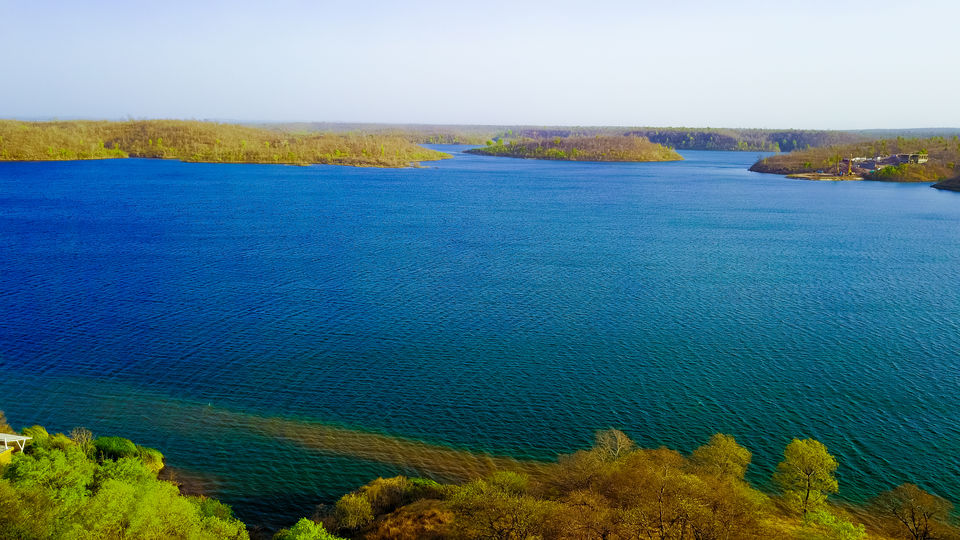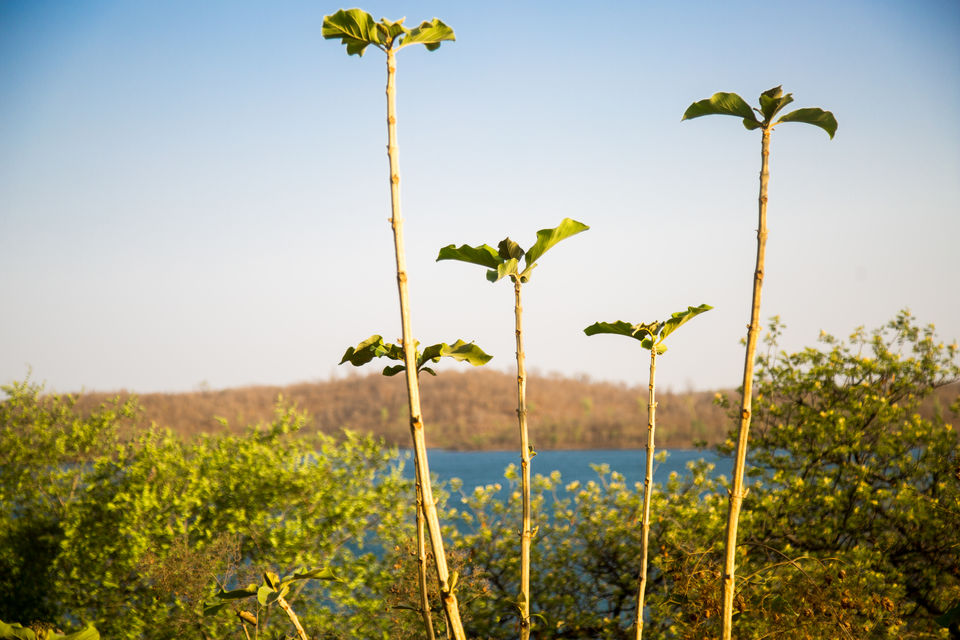 Sailani Tapu, located in the backwaters of the Omkareshwar Dam, is home to hundreds of bird species. You can hear them chirping away as you enter the island, which is also known to have some wild visitors such as leopards and wild boars occasionally at night.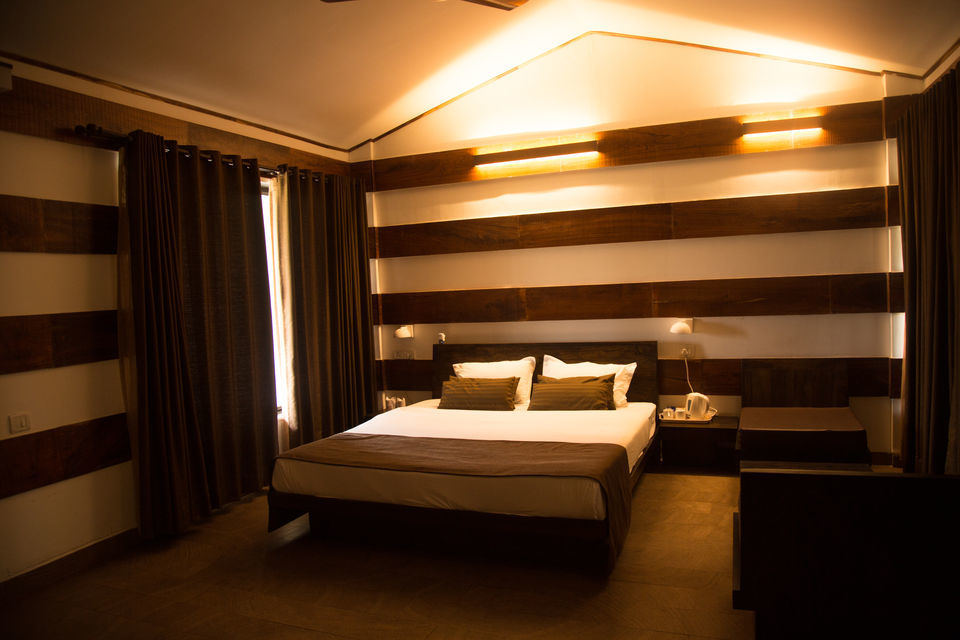 I stayed the night at one of these cottages on the island. It was spacious and looked out to the most amazing views from its large balcony! I spent most of my time sipping on a cup of tea in the balcony listening to the birds and watching the water of the Narmada River flow past at its gentle pace. It felt truly blissful.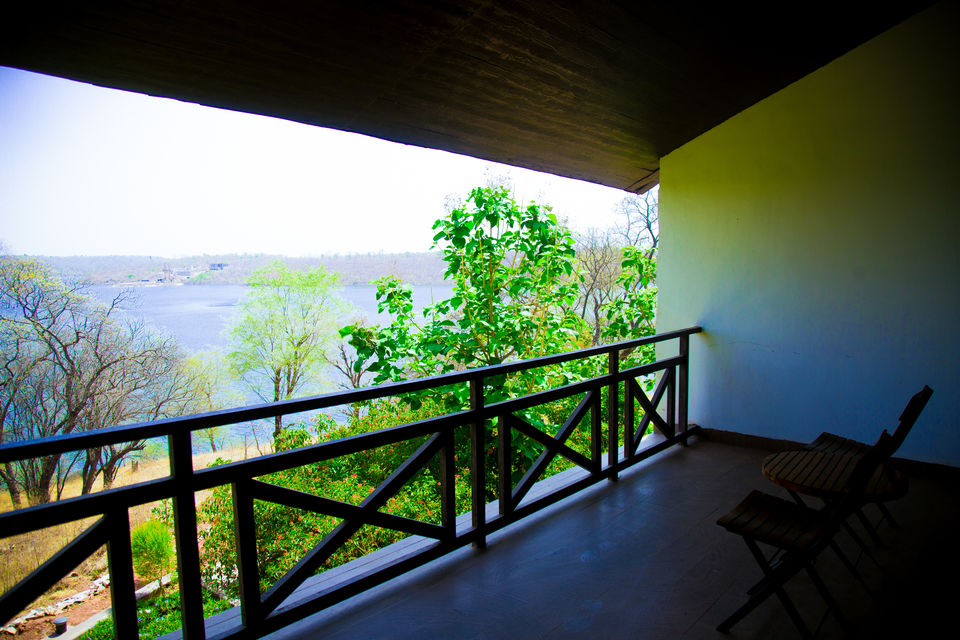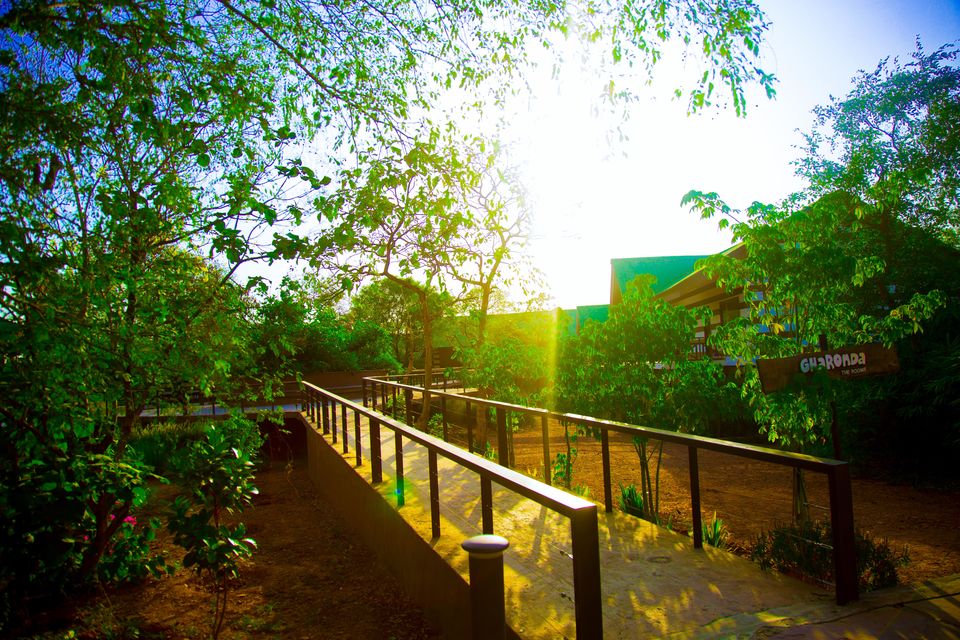 Other things to do in Sailani:
1) Walk around to explore the island and admire the backwaters of the Omkareshwar Dam from its multiple viewpoints.
2) There are so many different bird species here! I spotted blue kingfishers, parrots and woodpeckers, to name a few. They visit the island especially for nesting. It is an ideal spot to indulge in some bird photography.
3) Take heart-racing speedboat rides at just Rs 210 per ride.
4) If you enjoy hiking, the staff at the resort will assign you a guide who will take you on hikes.
5) Over a million stars are visible at night here. Since this place is away from all the city buzz, it is an astro-photographer's paradise!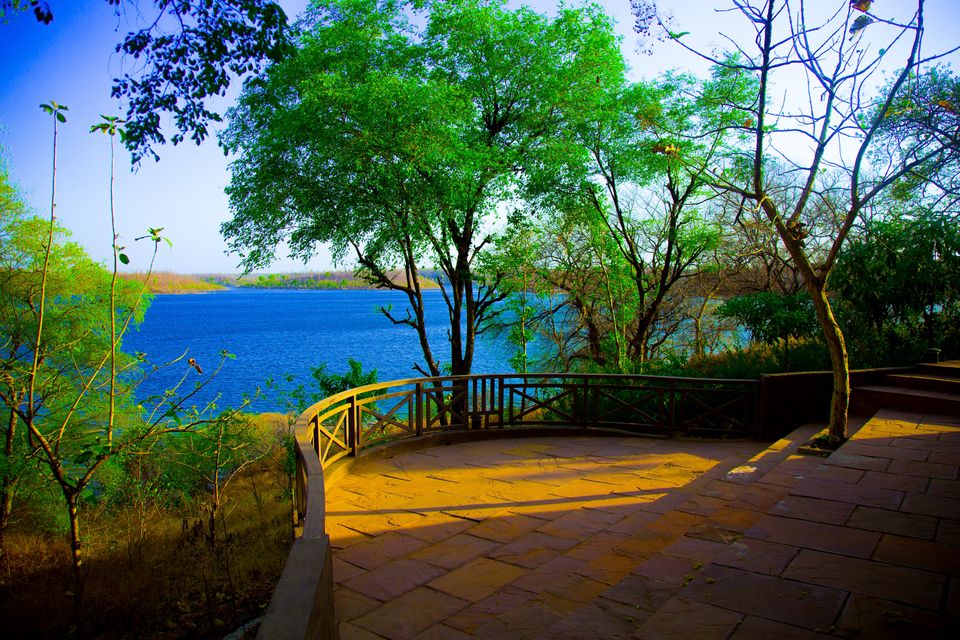 How to get there?
The nearest airport is in Indore and Sailani is approximately 150km away from here, while Choral Dam is around 45km away. Taking a private car or cab from the airport is the most convenient way of travelling to the location. I hired a cab from a company called Sainath Tours, and their services were very professional. Right from providing us with a good vehicle to showing us nice places for breakfast and lunch and allowing us numerous stops to take pictures, they were very accommodating.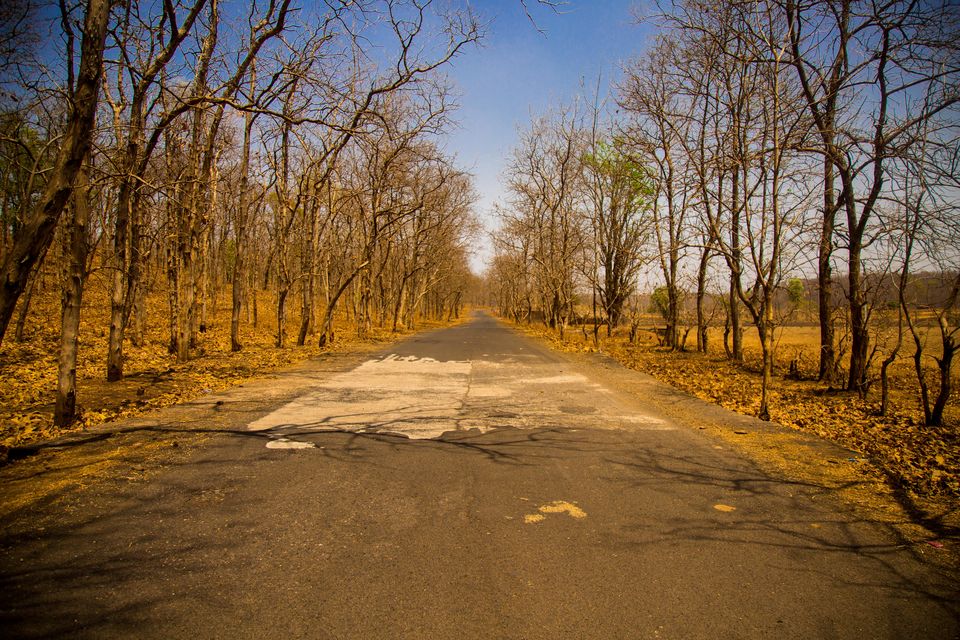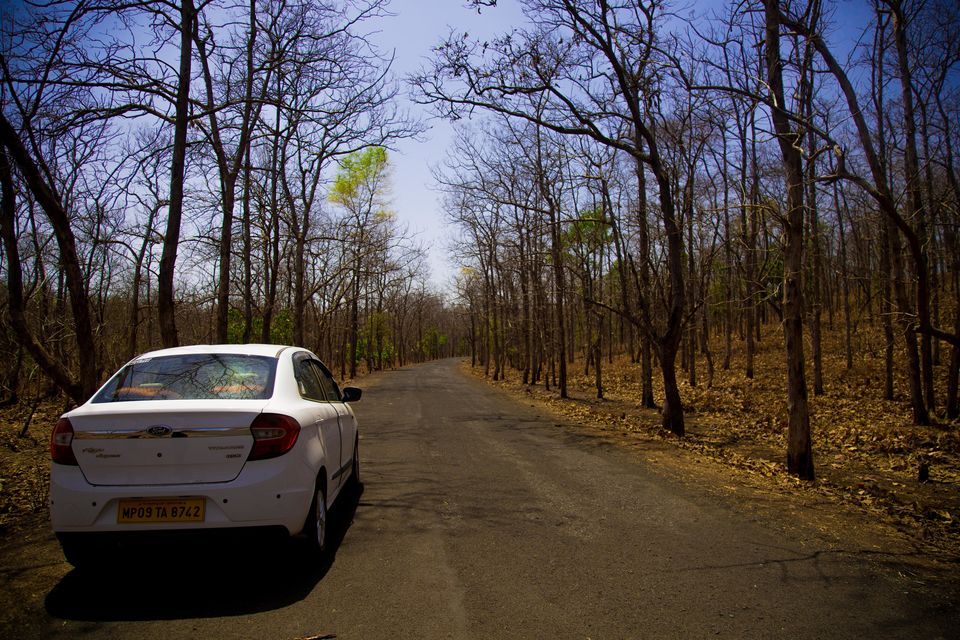 Sailani and Choral are convincing reasons to visit this beautiful part of India. They are very different from the usual touristy spots one would normally visit. Now you know why Madhya Pradesh is called 'the heart of incredible India'.
In association with Madhya Pradesh Tourism.
Frequent Searches Leading To This Page:-
rivers in madhya pradesh, famous rivers in madhya pradesh, indore madhya pradesh india, tourist places near indore madhya pradesh, tourist places in and around indore