If you are traveling to Madrid, a flamenco show is a must! Audience members from around the world are enchanted by this alluring art form where the dancers, musicians and singers on stage display soulful feelings and tremendous passion. In this lively city located in the beautiful country of Spain, there are an abundance of flamenco shows to choose from that include dinner, tapas, and/or drinks. Since the hostel I stayed at is a part of a referral program with a local flamenco show, my friend Jackie and I ended up going to Tablao Restaurante Las Carboneras.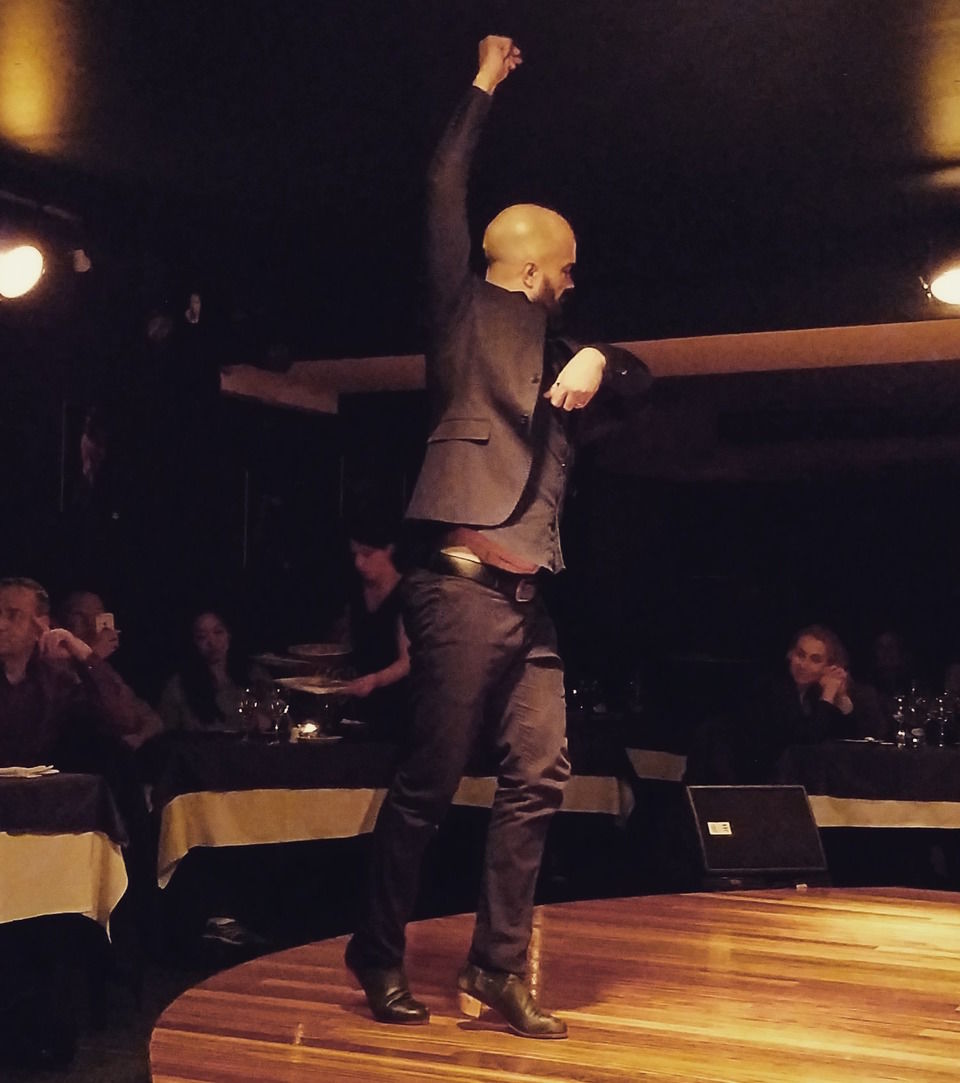 For 18 euros each, we enjoyed an hour-long show with a glass of sangria. At the restaurant, we ended up paying an additional 17 euros for tapas, the infamous small plates of food found throughout Spain. This restaurant does serve dinner at the rate of 55 euros through the hostel's partnership. I absolutely loved the sangria. In regards to the tapas, they were okay. If Jackie and I had planned ahead, I would have preferred to eat at the bustling Mercado del San Miguel, a food hall that is located nearby.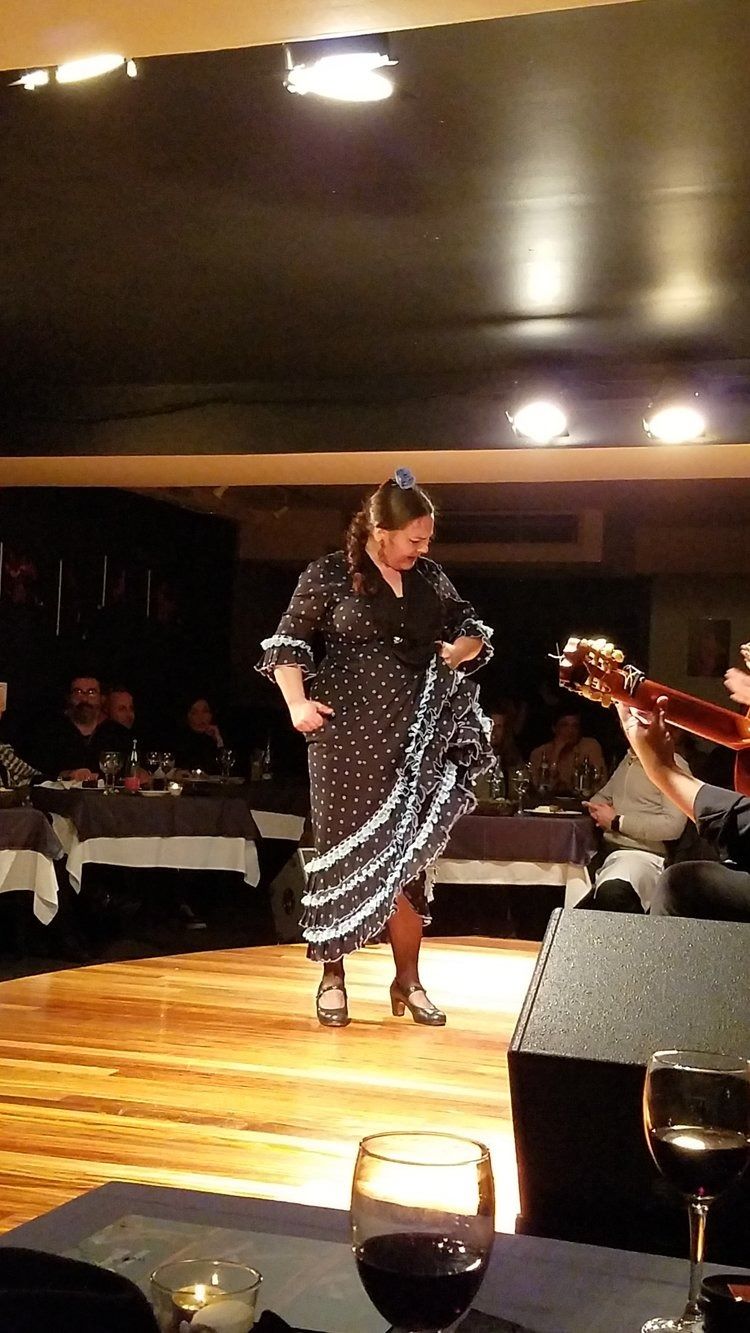 As soon as we received our sangria and tapas, the show opened with four beautiful dancers – three women and one man – dancing to the accompanying guitarists and singers. The audience was captivated by the dancers' intricate footwork, the guitarists' soft strumming, the singers' gypsy style voices, and the dancers' palmas and swordas (styles of clapping in Spanish dances).
After their first number, each dancer showcased a 10-minute solo where they each displayed virtuosity in their movements. The dance company did a fabulous job recruiting and developing strong dancers for the show. As a dancer myself, I couldn't help but notice their strong stage presence and the precision displayed in their footwork.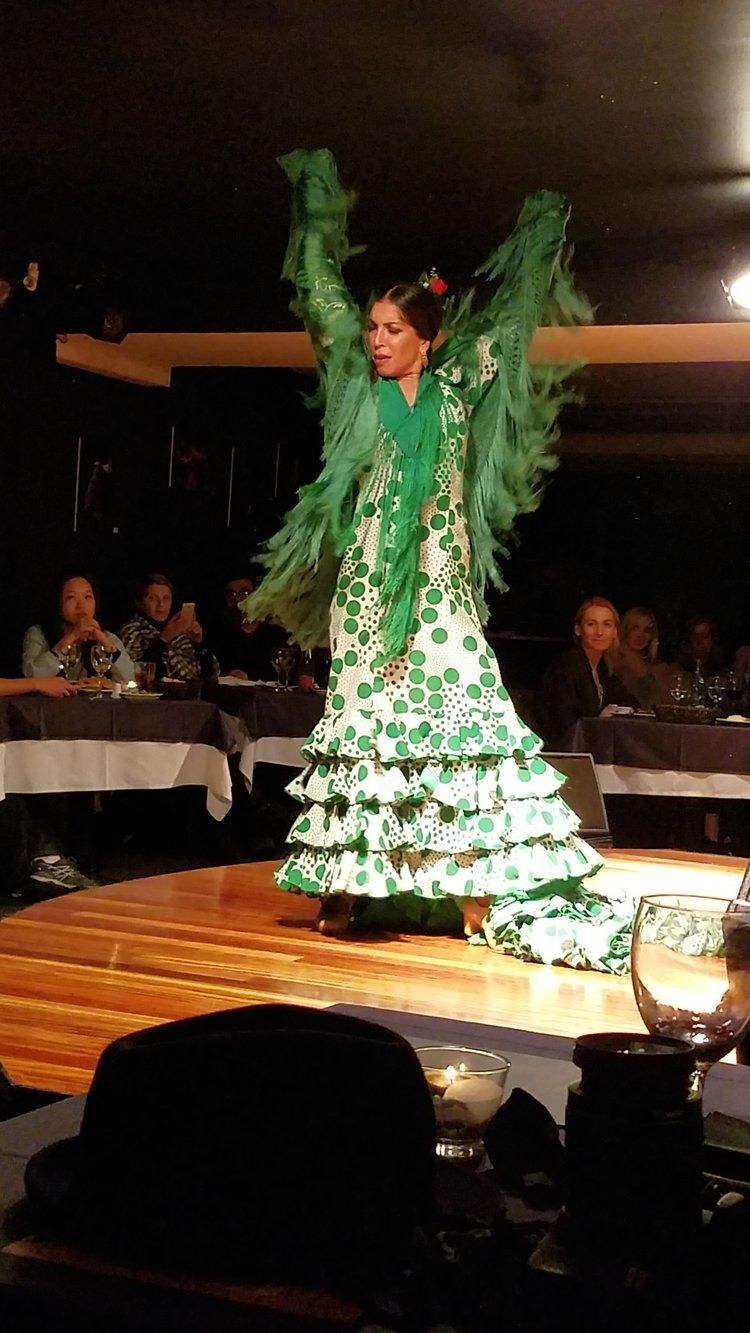 I would definitely visit Tablao Restaurante Las Carboneras again the next time I am in Madrid. Tablao Restaurante Las Carboneras is located at Plaza del Conde de Miranda, 1, 28005 Madrid, Spain.
This post was originally published on Simply Crave.