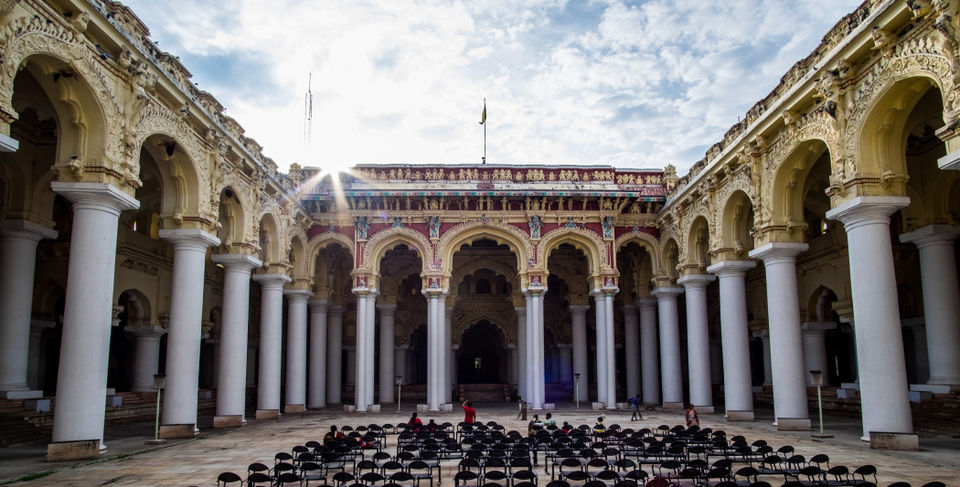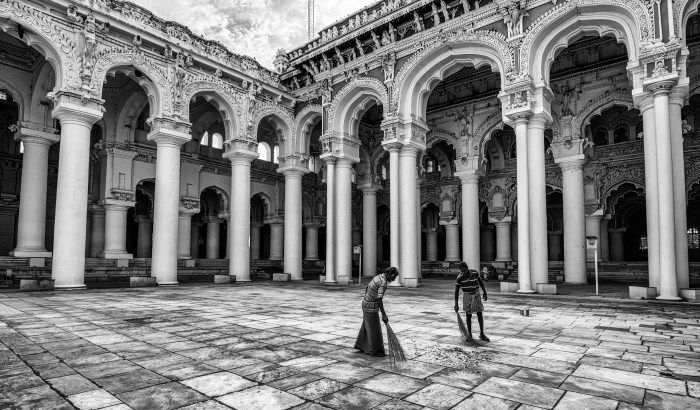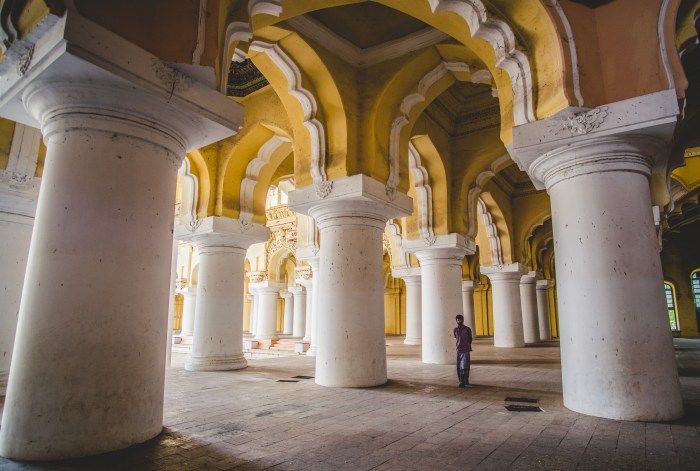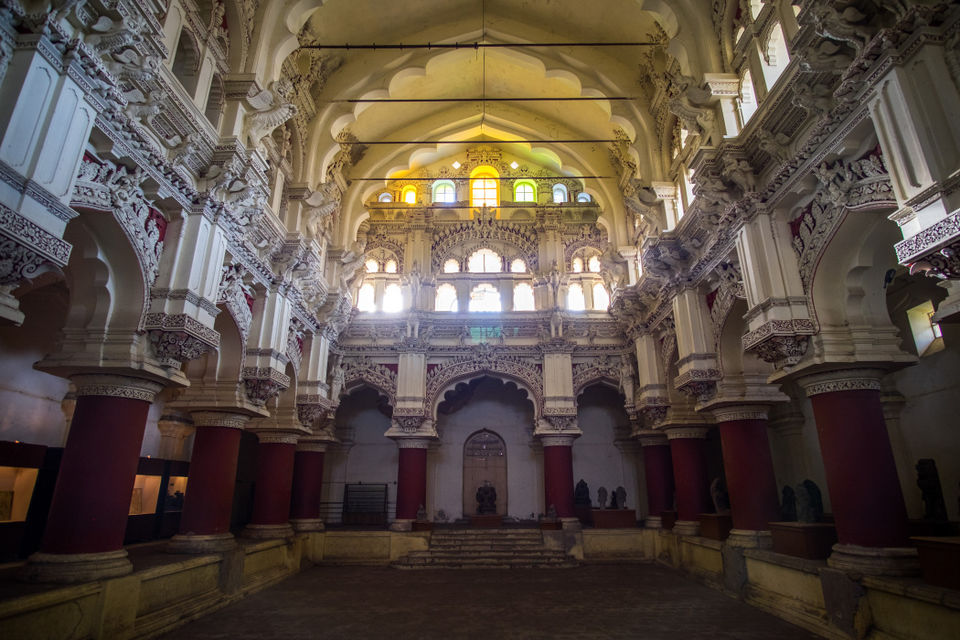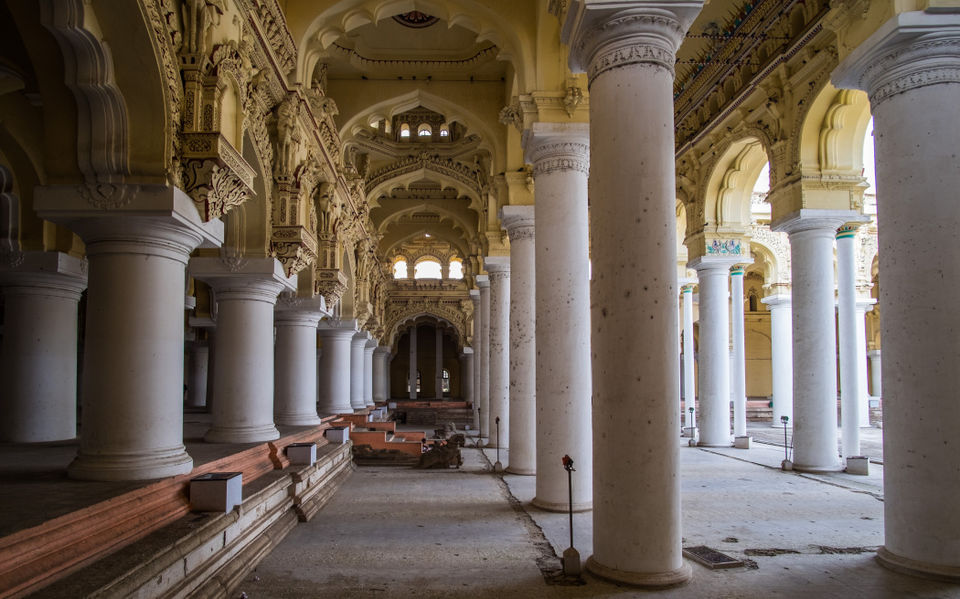 Tamil Nadu is famous for many things, from Rajnikanth to idly-dosa and from its many temples to silk sarees and Carnatic music. But the state is also home to some of the greatest empires and dynasties that existed on the Indian subcontinent. The Pallavas who built the temples in Mahabalipuram; the seafaring Pandyas who developed trade relationships with ancient Europe; the mighty Cholas who built an empire which at one point stretched from present day Lakshadweep to Sri Lanka; and the Nayakan Dynasty who were connoisseurs of the arts and culture.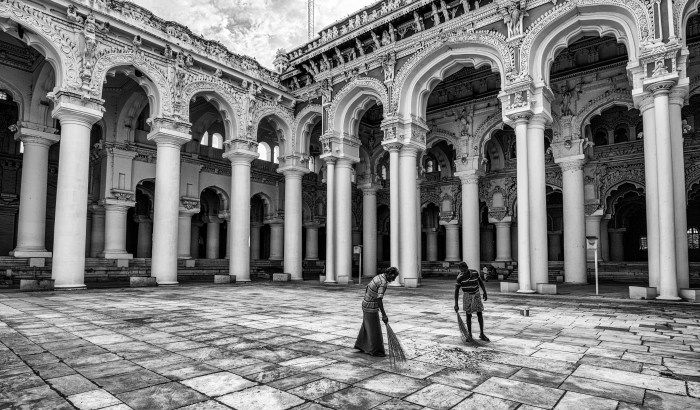 Emerging after the downfall of the Vijaynagar Empires, the Nayaks of Madurai and Tanjore, were known to be more benevolent rulers than their many predecessors. They ruled from 1529-1736 and concentrated on the arts, learning and administrative reform. They were also instrumental in the revival of the Meenakshi temple which was ransacked and destroyed during raids by the Delhi Sultanate. King Thirumalai Nayak, the most famous Nayak ruler, made Madurai his capital and patronised the arts and diverse religious discourse. He welcomed academics, scholars and philosophers from other parts of the world and encouraged discussions on varying subjects. He traded with the Danish and the Portuguese, and travelled widely across the country, examining and learning from the Maratha Empire and the Mughal Empire.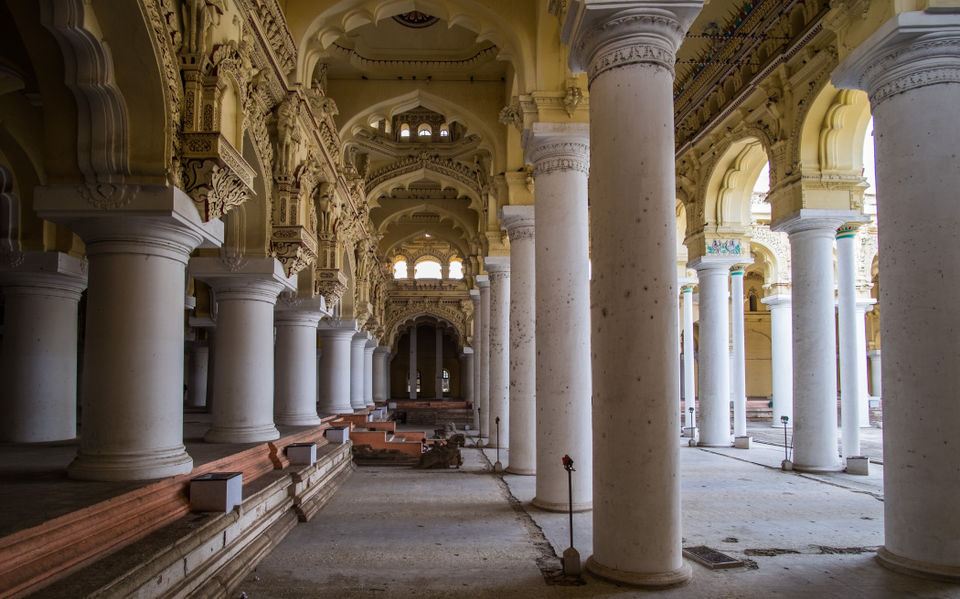 The carved arches in the inner palace seem influenced by Mughal and Rajput styles of architecture..
It is his palace that we were awed by in Madurai, a city more famous for the imposing Meenakshi Amman Temple and the mouthwatering, one of a kind, Murugan Idly. With high towering columns and intricately carved ceilings, King Thirumalai's palace is beautiful and unique. Built in a traditional Dravidian style, the palace has a European feel to it, which can be attributed to the Italian architect the King consulted with. You can also see influences of his travels around India, in the intricate carvings around the columns, the curved arches and the Rajput style of windows and latticed screens.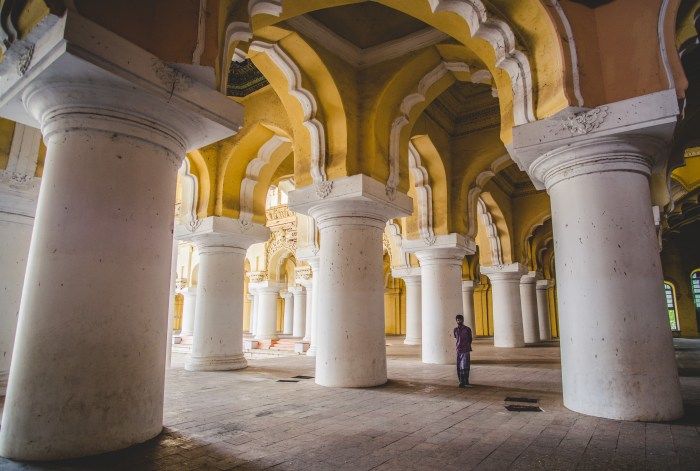 The palace is clean and well maintained, and even has a mini museum of statues and carvings of various Hindu deities dating back hundreds of years.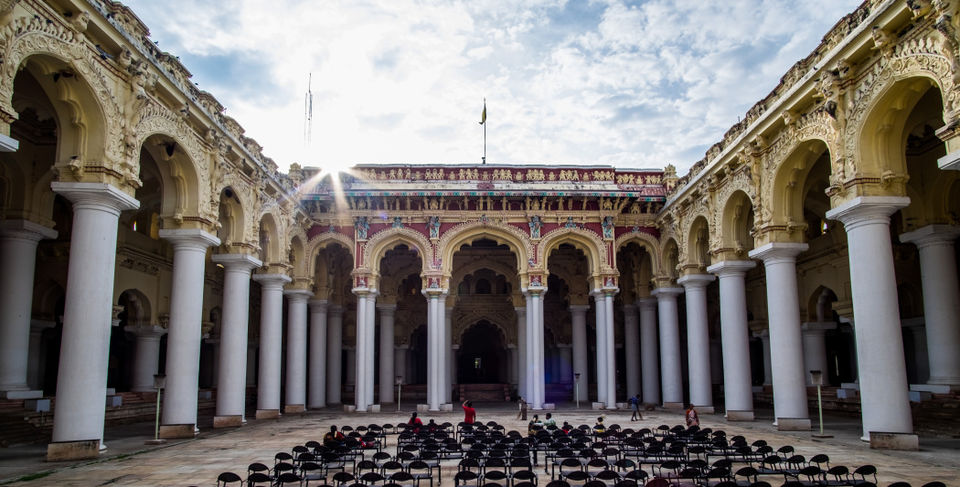 The imposing central courtyard has a distinctly European feel.
If you find yourself in Madurai and temples are not your cup of tea, we suggest a short, albeit slightly pricey auto ride to the King Thirumalai Palace, and a few minutes to immerse yourself in a different part of India's varied history. Follow this up with some fantastic coffee at the original Murugan Idly shop and the best idly's you will ever eat. Though be forewarned, it will be very hard to eat another idly once you have eaten Murugan's!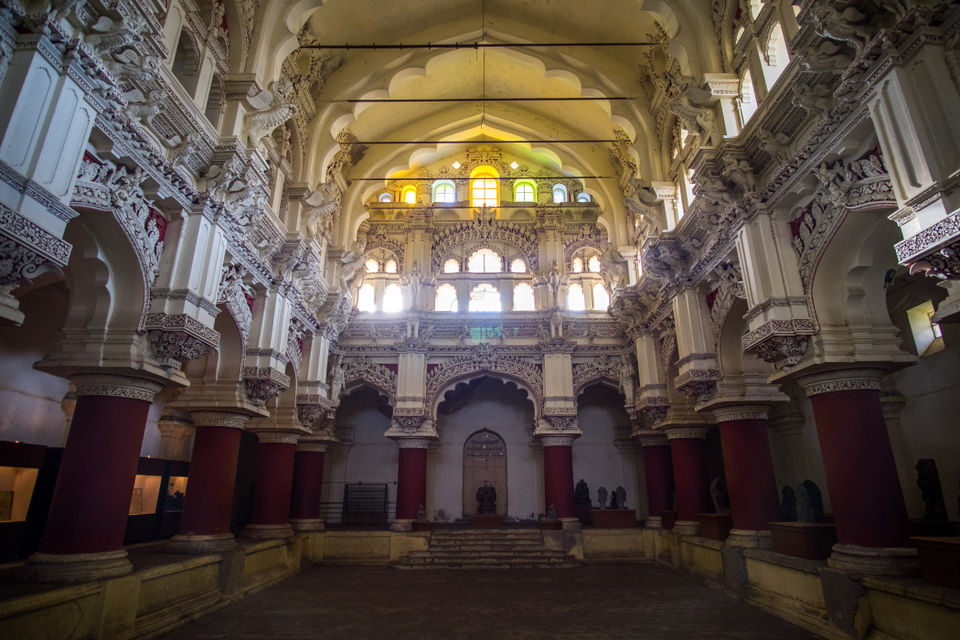 The inner hall which currently houses a museum of ancient sculptures.
Frequent Searches Leading To This Page:-
low on budget