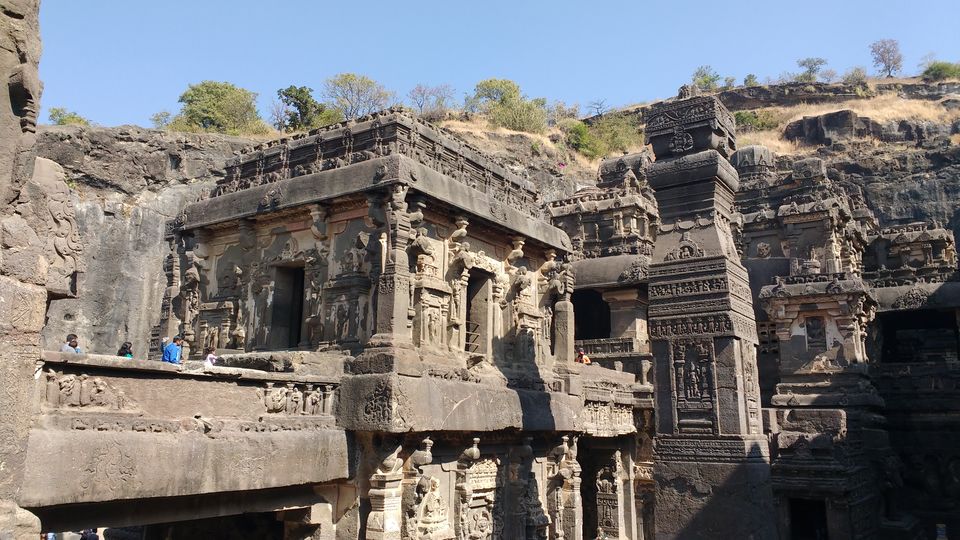 Why to Visit Aurangabad
Aurangabad is considered to be established during 17th Century but its history rooted way back to approximately 2nd Century B.C. This city impartially guards Hindu, Buddhist, Jain and Islam religions monuments. Aurangabad, holds rich history and finest artworks, is a place for people who look forward to artwork, and historical manifestation.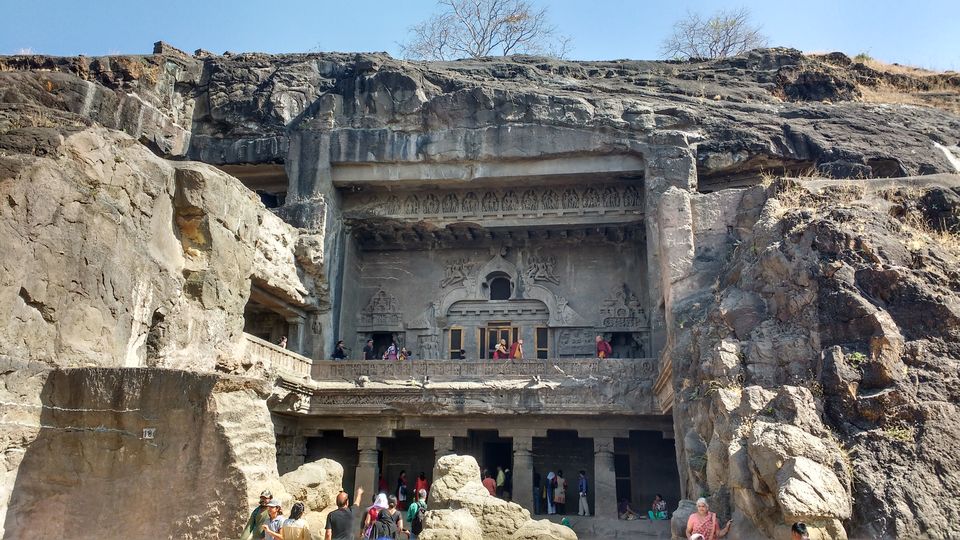 Aurangabad is unlike some places which are specific for people or type like honeymoon spots, hippie destinations, holy place, et al. where the outsiders feel tipsy and out of place. Aurangabad is a city which gives tourist their own back home atmosphere, release metropolitan people from the hook of traffic and congestion. It gives home freedom and safety, tourism feeling and exhilaration.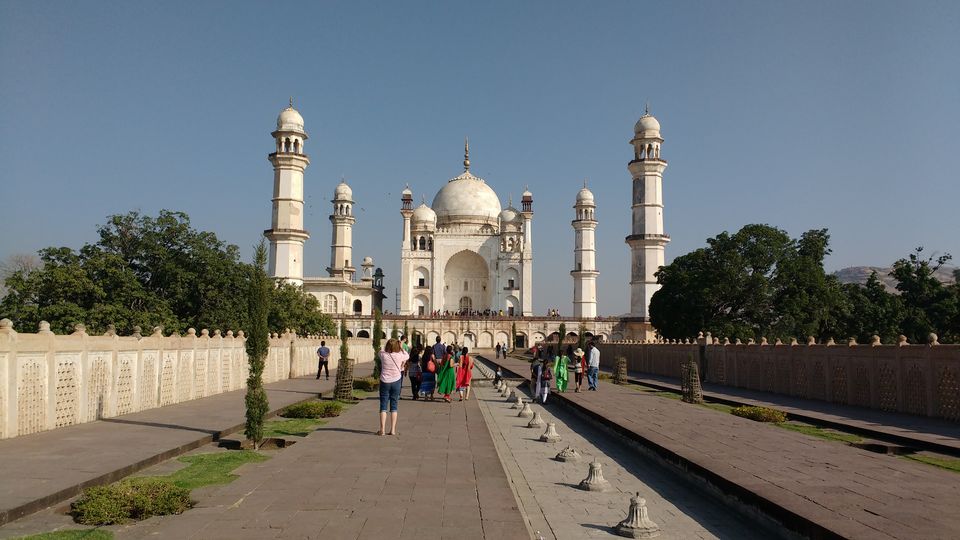 You can see following sets of people in Aurangabad tourist places: small kids holding parents hands, school students marching in a line, gang of friends bellowing historical facts, young couple billowing arm in arm, older people enjoys post retirement life in a style, teen leading a family trip, a girl took her un-resting mom alone for a trip, a girl took her beau or vice versa with their parent to get along and many more. Aurangabad and its places has no restriction and provides everyone a comfort place to relax and relish.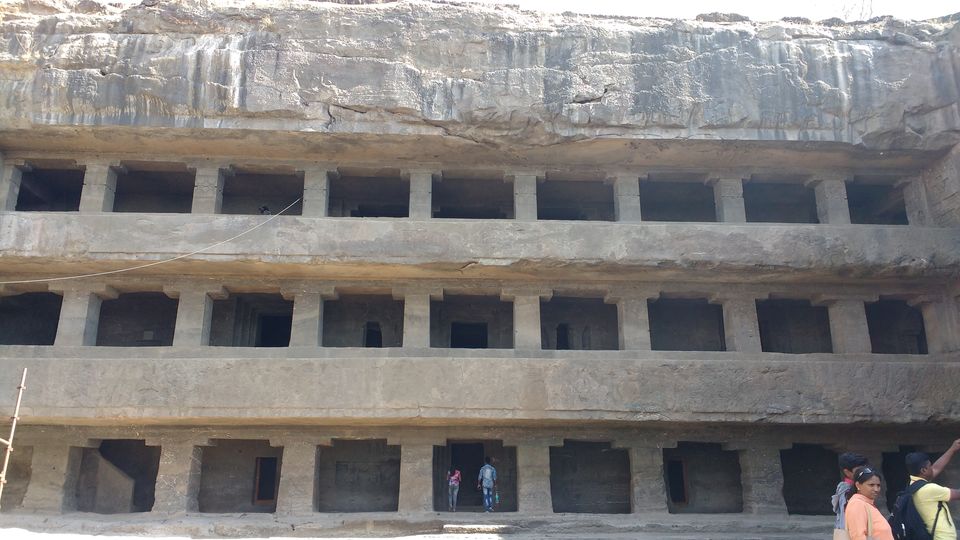 Another benefit of Aurangabad is that no need to worry about sweatshirt or jerkin weight in luggage, no need to pack extra pair of beach wears, relieved from carrying trekking boots and camping tents. You can travel with minimal clothes, just a sandal, sun-glass, cap and sun scream.
Best time to Visit
Most of the tourist places are outdoor, it is best to visit in Monsoon and Winter. Summer is very hot in Aurangabad so it is better to avoid visiting in Summer.
-->Oct-Feb is the best time to visit.
-->Mar-Jun is the time to be avoided
How to reach
- Air - Domestic Airport (IXU) connected from Delhi, Mumbai, Hyderabad, Bangalore, Tirupati, Thiruvananthapuram and Jaipur.
- Train - Nanded division station (AWB) connect with major cities like Hyderabad, Delhi, Nizamabad, Nagpur, Nashik, Pune, Nanded & Latur Road.
- Road - Road is connected from all major cities and buses ever connected.
Best planned in 3 days.
My trip plan goes like this,
Day 1:
I flew from Chennai to Aurangabad through Hyderabad, checked in to the hotel. Evening went for a stroll through the city without any definite plan.
Other places can be covered :
Jama Masjid, Gul Mandi, Chatrapati Shivaji Museum, Salim Ali Lake
Day 2:
Ajanta caves is a historical marvel, it is famous for architectural, sculptural and more notable for painting. Ajanta Caves aged between 2nd century BC and 6th Century AD fell into desolation and ruin during 7th century AD at the fall of Buddhism. The horseshoe shaped monument lay buried in the jungle of western mountain range until discovered in 1819 accidentally by a British soldier while hunting Tiger.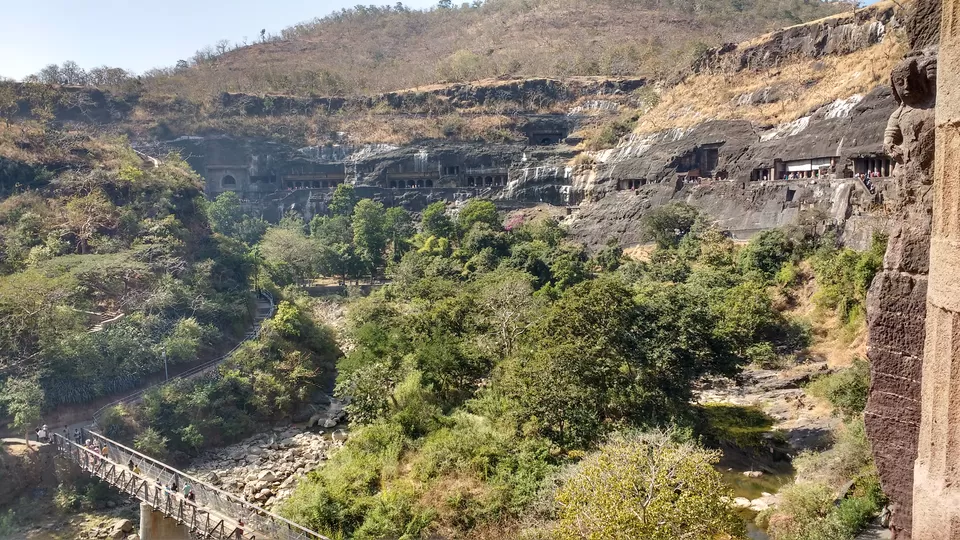 Ajanta is 109 K.M away from Aurangabad will be open from 6 A.M-6 P.M on all days except Monday. Government tourism operate shuttle buses from parking to the Ajanta Caves is the only mode of transportation to reach inside. Few hotels available in the entrance of the Caves, nothing else can be found once you entered into tourist spot, so keep enough supplies of water bottles at least. Ajanta caves will take a day if strolled leisurely.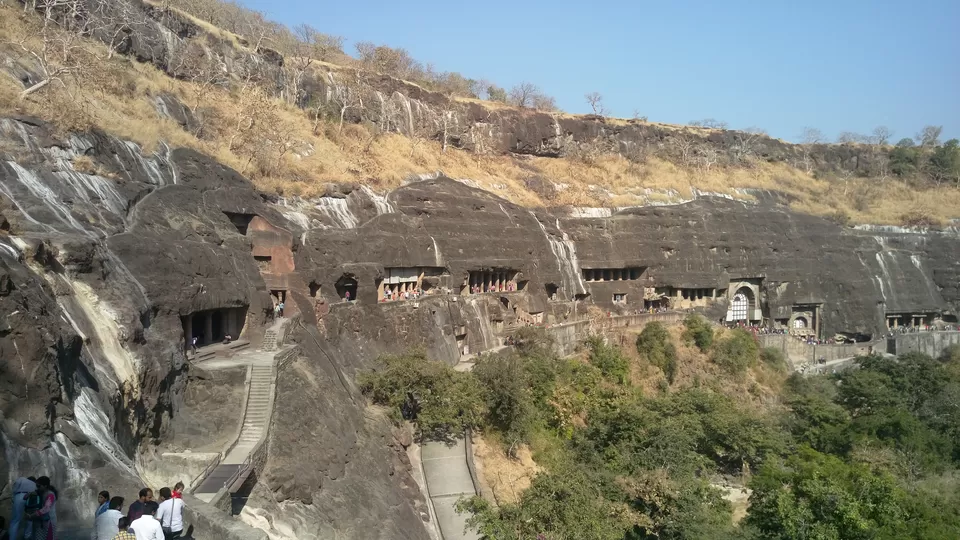 There are totally 30 caves in it. Best works can be found in caves 1,2,16,17 and 19 and best sculptures are in caves 1,4,17,19,24 and 26.

Other places/things can be covered :
Aurangabad Caves, Purchase Aurangabad Sarees
Buddhist Caves, dated between 6th and 8th century A.D, compliments the celebrated Ajanta and Ellora. The site is reached after a hard climb and groups of excavations are separated by one and a half kilometer across the hillside. Because of this difficulty, it find itself dropped from most of the itineraries, but are definitely worth a visit.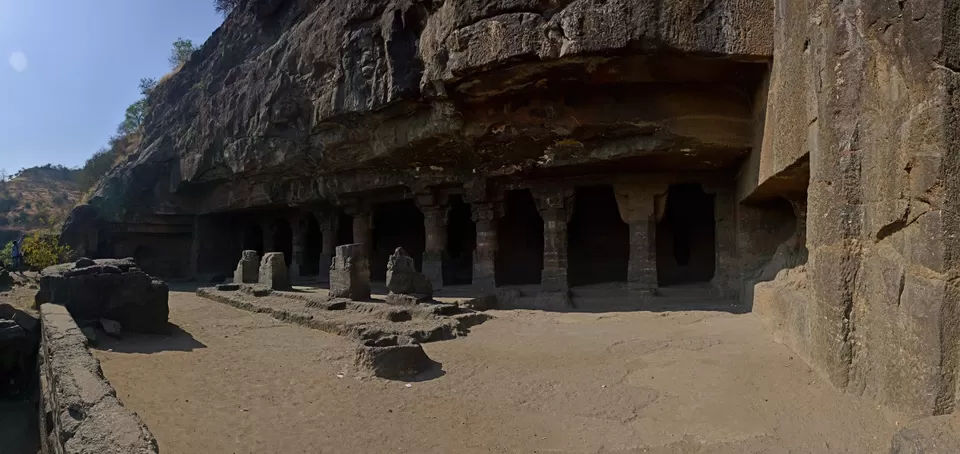 Day 3:
We started a city tour early in a hope of covering major places.
It is a Mughal period watermill along with a garden and shrine of Emperor Aurangzeb's spiritual preceptor.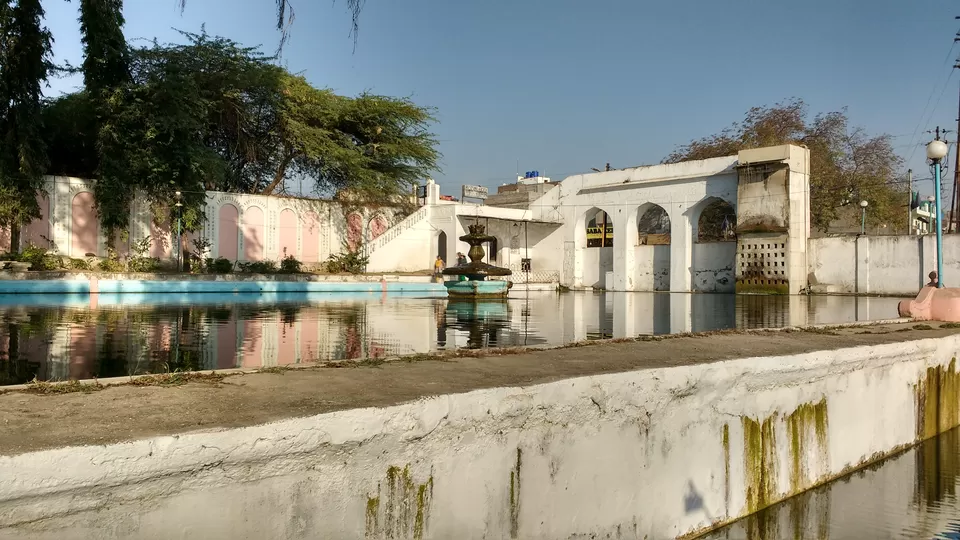 It is an replica of one of 7 wonders Taj Mahal. Built by Prince Azam Shah in memory of his Mother Rabia-ul-Durrani - Aurangazeb's Wife. It lacked charm of Taj Mahal but still attracts tourist for its replication of Taj Mahal. Best time to visit during sunrise or sunset.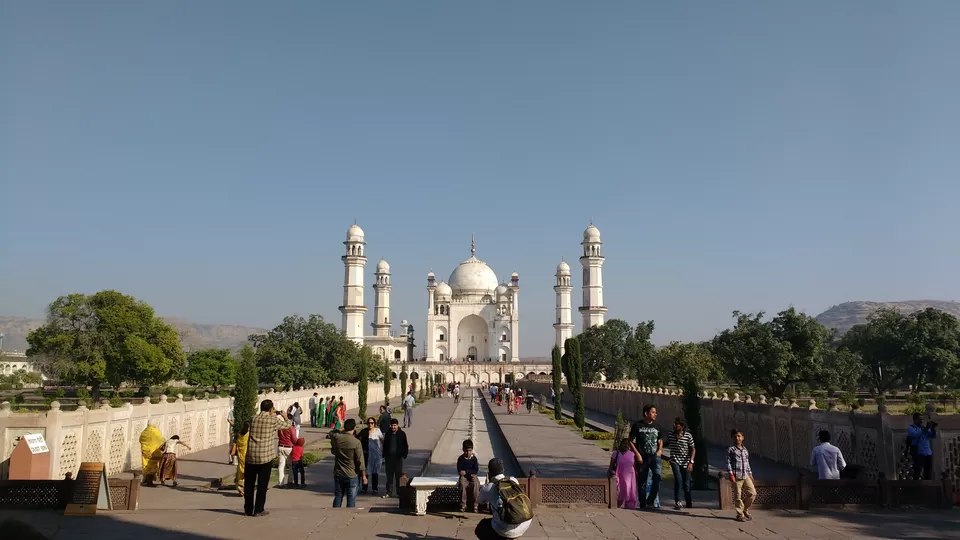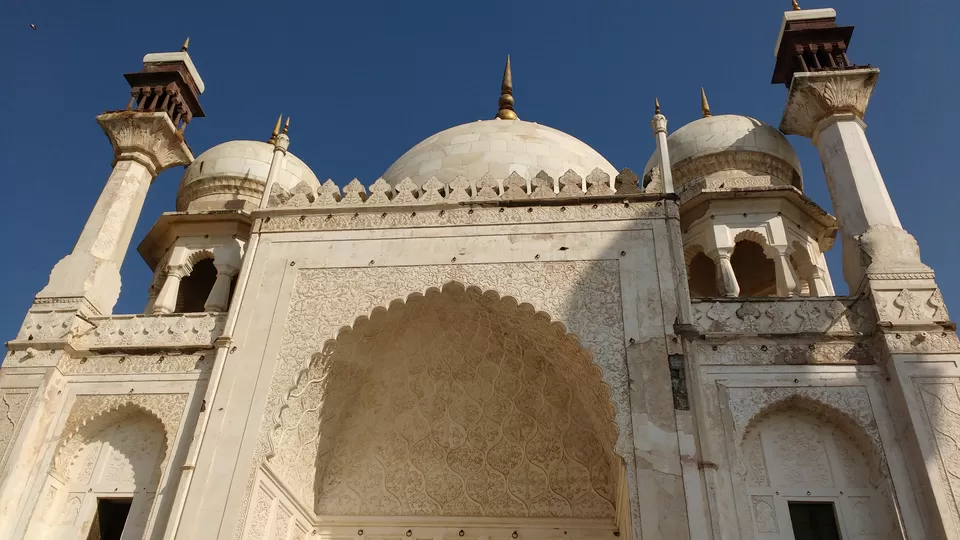 The cave Temples of Ellora, are the product of three religious systems-Buddhism, Brahmanism and Jainism containing elaborate carvings of gods, goddesses and remarkable memorials of the three great faiths they represent.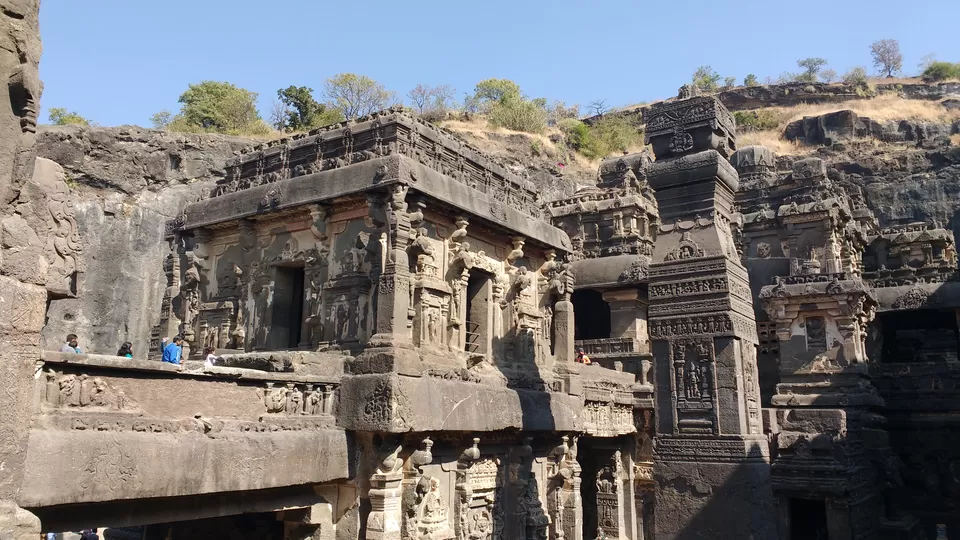 Ellora is located Charanandri Hill cliff, has over 100 caves. Out of which only 34 caves are open to public. Out of 34 caves 12 (1-12) belongs to Buddhist, 17 (13-29) to Hindu and 5 (30-34) to Jain. Buddhist's excavation dated between 600 and 750 A.D, Hindu's between mid of 6th Century to end of 8th Century A.D and Jain's work spanned between 9th and early 10th Century A.D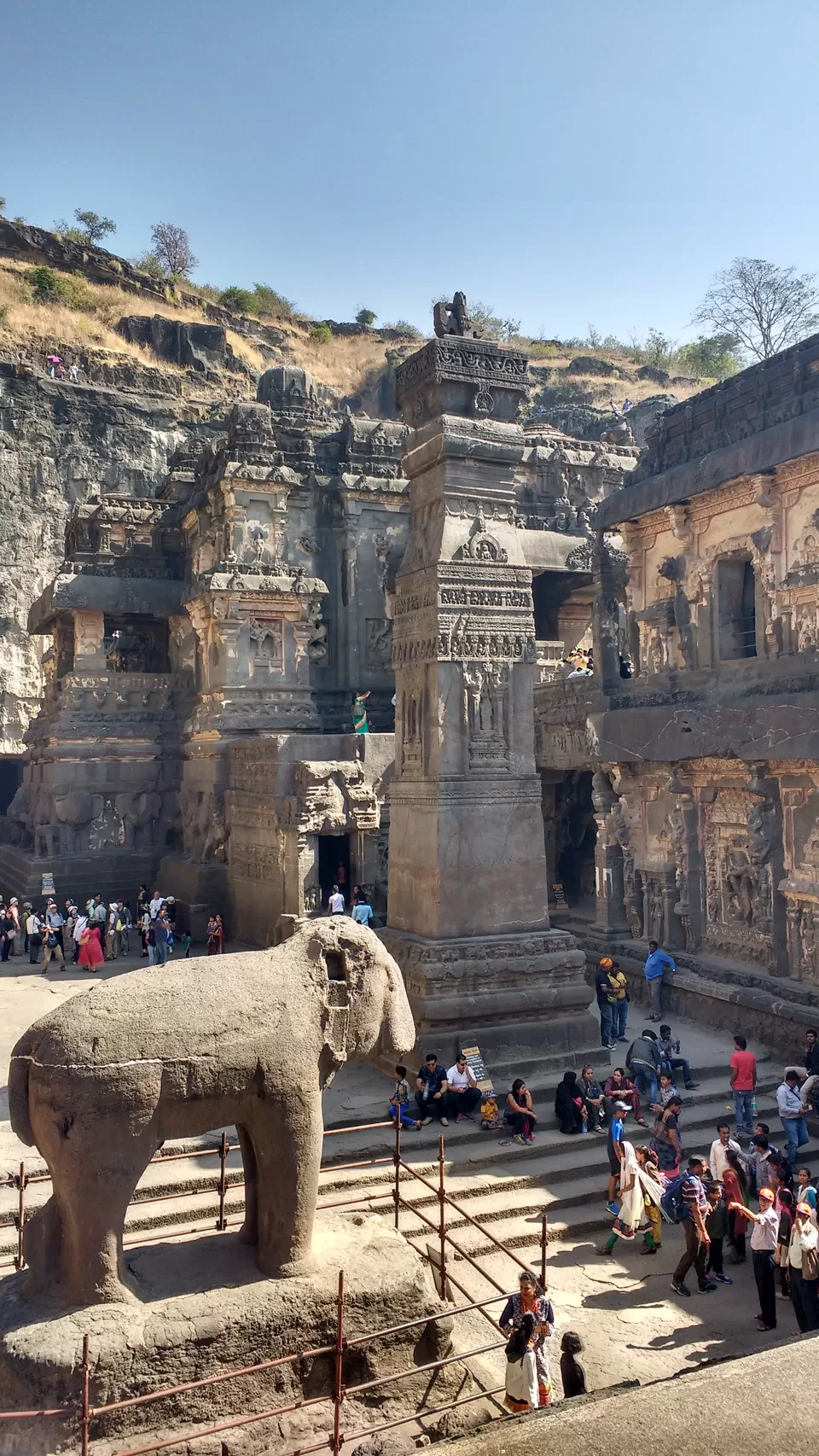 The entrance from car parking will lead to cave 16 and visitors can choose their starting from either 16 or walk down to 1st cave and go in sequential order.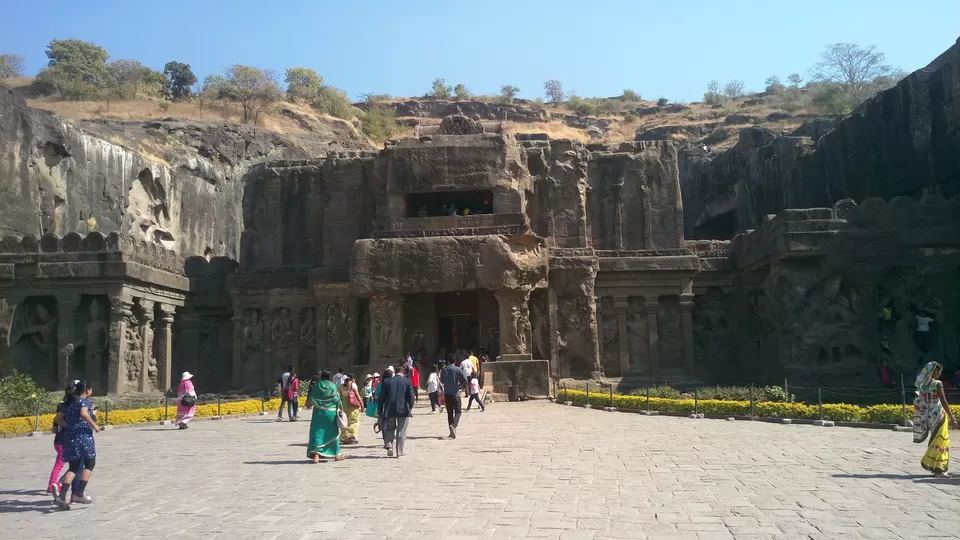 The most notable caves are 5,10,15,16,21,29 and 32. Cave 16 Kailasha is regarded as best of all Ellora excavations. It is regarded as greatest monolithic structure in the world and considered as One of India's most famous monuments. Ellora is closed on Tuesday and opened between 6 A.M and 6 P.M in the remaining days.
The pyramidal shaped fort built during 12th Century by Yadav Dynasty. The Fort is considered as powerful and invulnerable and even regarded as one of the most powerful fort in India by Europeans.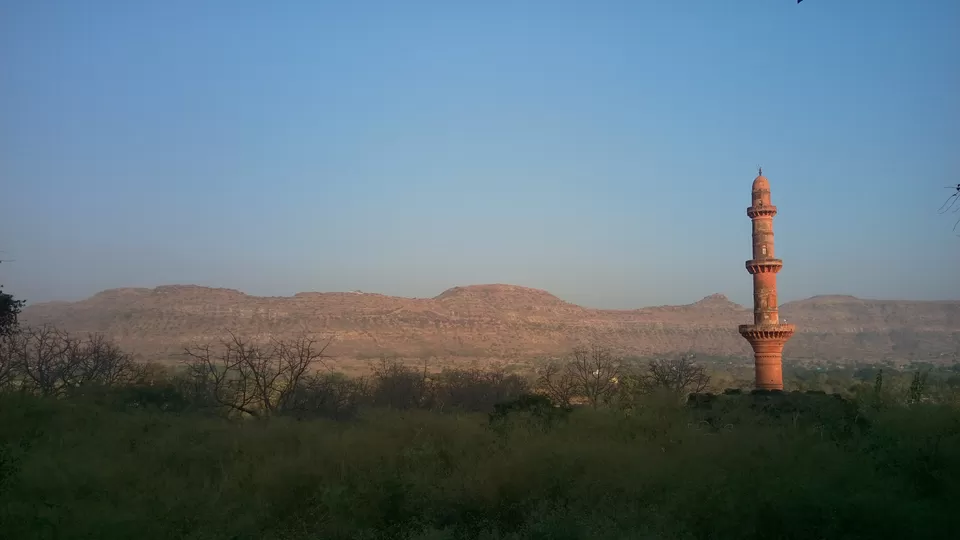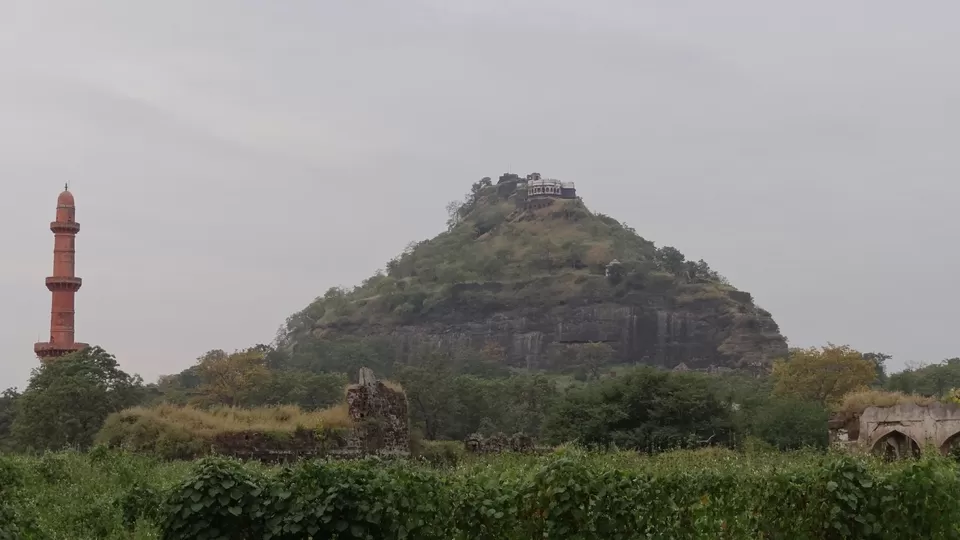 A Temple, built in 7th Century, has one of the 12 Jyotirlingas of Shiva.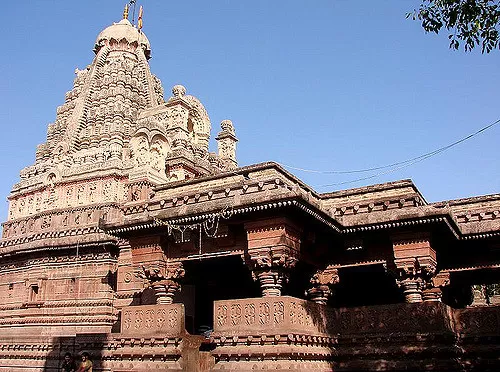 One of the 3 temples in India where Lord Hanuman represented in sleeping posture.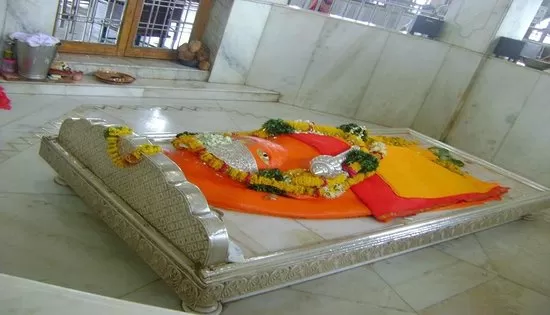 Aurangazeb - The most powerful and richest emperor of his time, left the instructions that his final resting place should only be built with the rupees he earned by stitching cloth caps; and that, like a poor man's grave, it was to be covered simply with earth. A contrast to the mausoleum of his wife - Biki-ka-Maqbara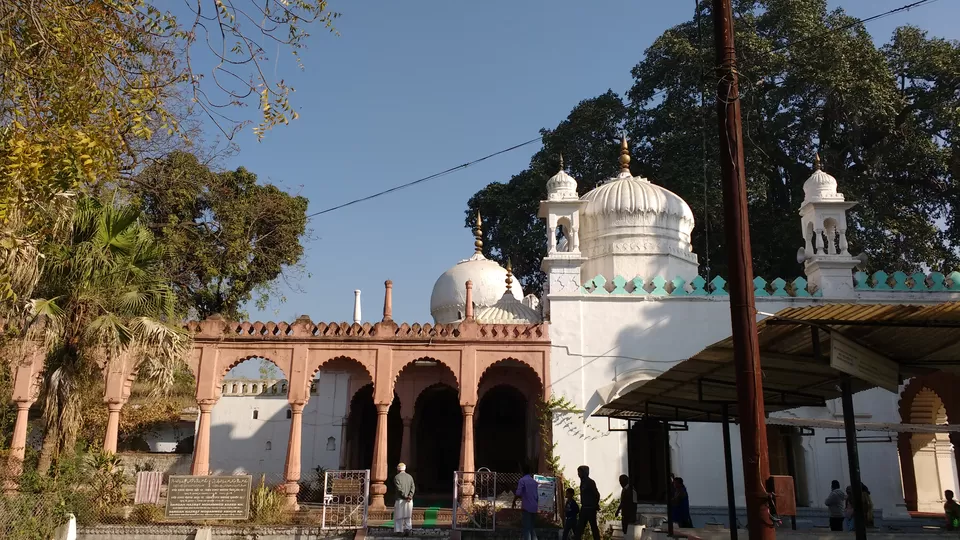 Return to Hyderabad and then to Chennai through Air.