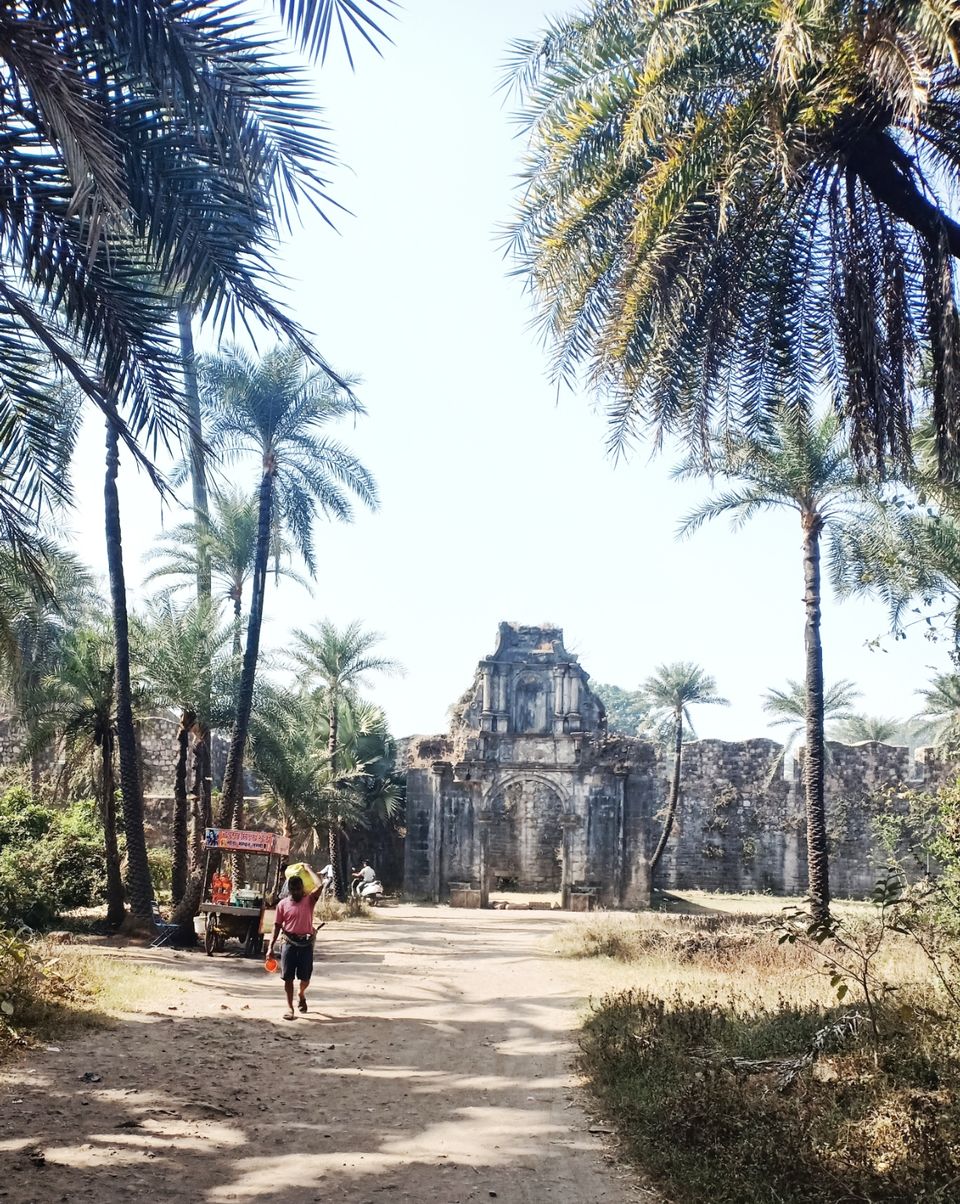 Do you like spending your weekend lying down at home and getting bored or you want to explore nature, visiting historical places and enjoy adventurous activities outdoor; I am the second kind of person. So we were thinking on many options for our weekend activity, a place which is not too far from our house, which has good roads to reach; finally we zeroed down on Vasai Fort.
Distance to cover to reach our destination was less (65 kms) so we started late at 9 am and decide to have breakfast on the way. After crossing Vasai creek we found lot of dhabas and restaurants on the way but one of the friend suggested us to visit Bhajanlal Dairy Farm for breakfast, so we headed to it. This dairy farm is located on Bhiwandi road just 100 meters from Ahmedabad highway.
Bhajanlal Dairy Farm, as name suggested they have dairy here from which they make all the milk based products, and you can buy these fresh products on the sales counter. We decided to have breakfast on paneer chat, paneer pakoda and sitafal basundi. A beautiful nursery is located in the same campus which has lots of varieties of indoor and outdoor plants; we bought one rose plant to add to our small collection of plants in our nursery.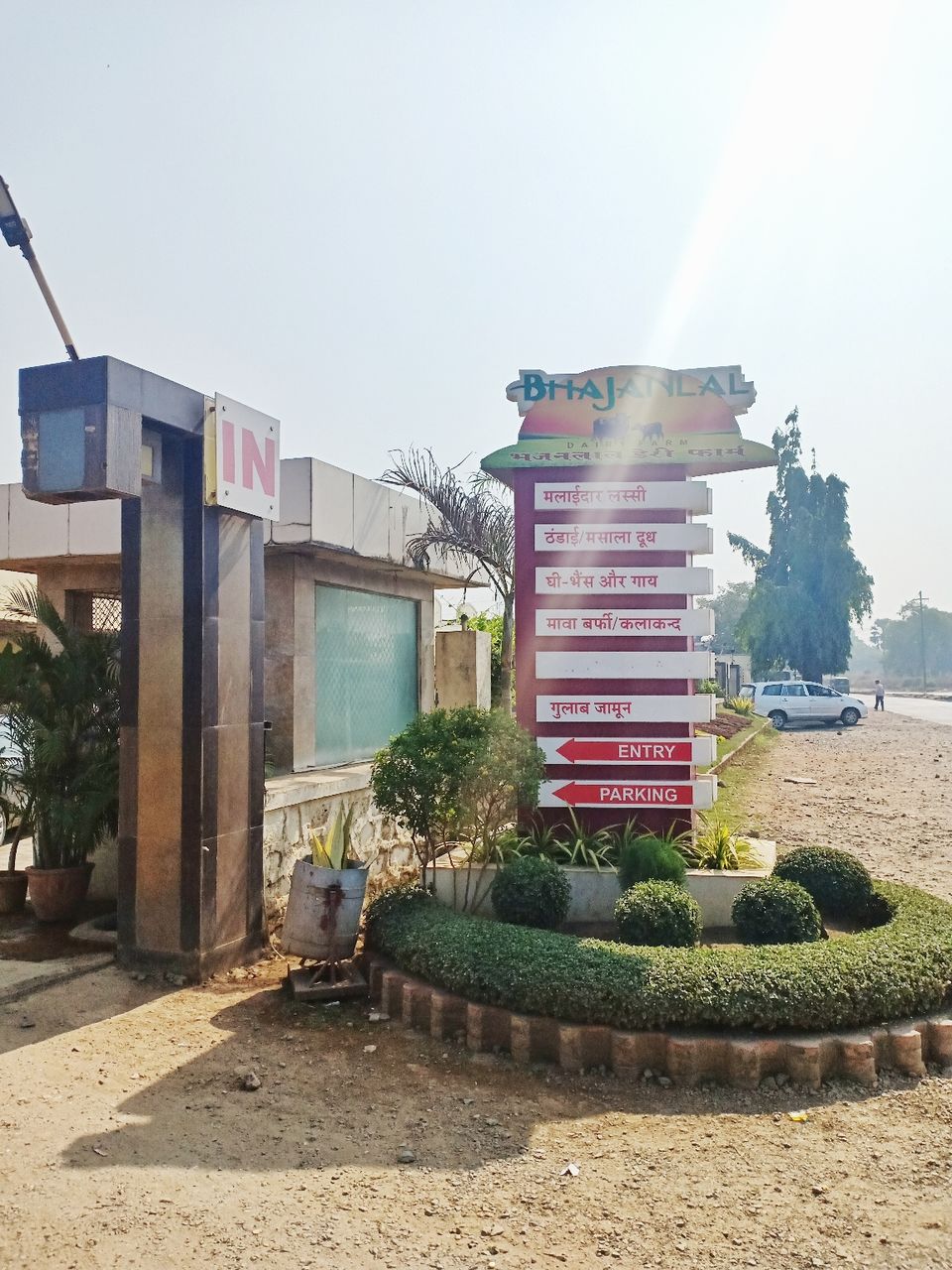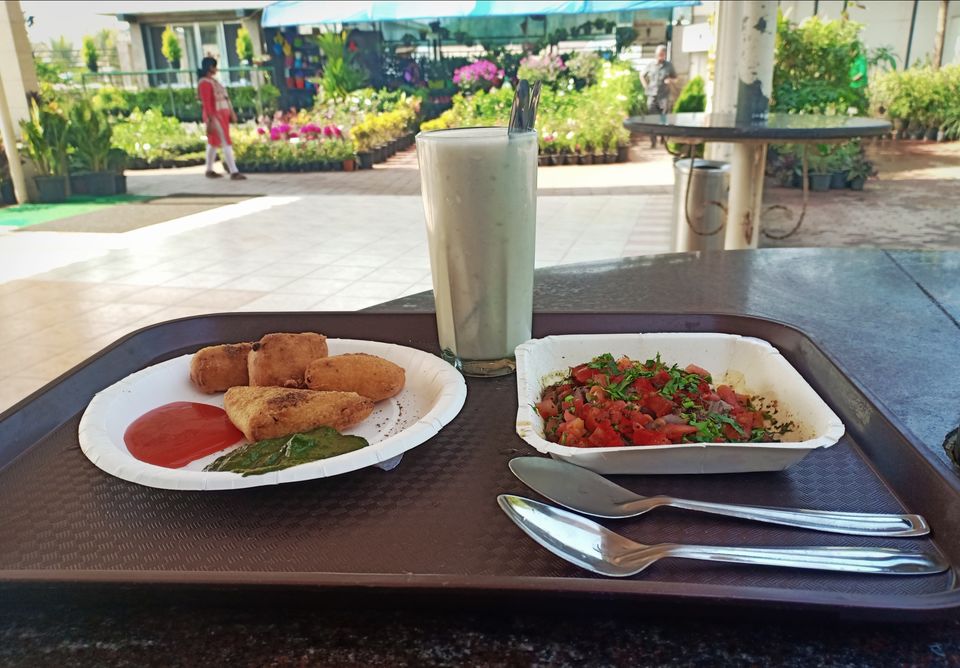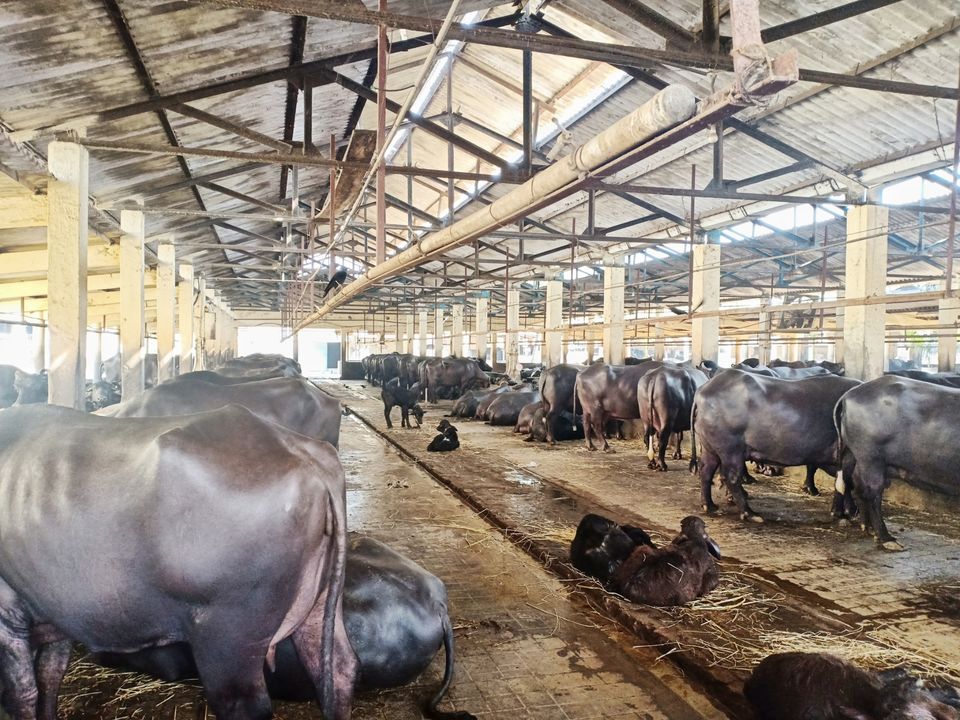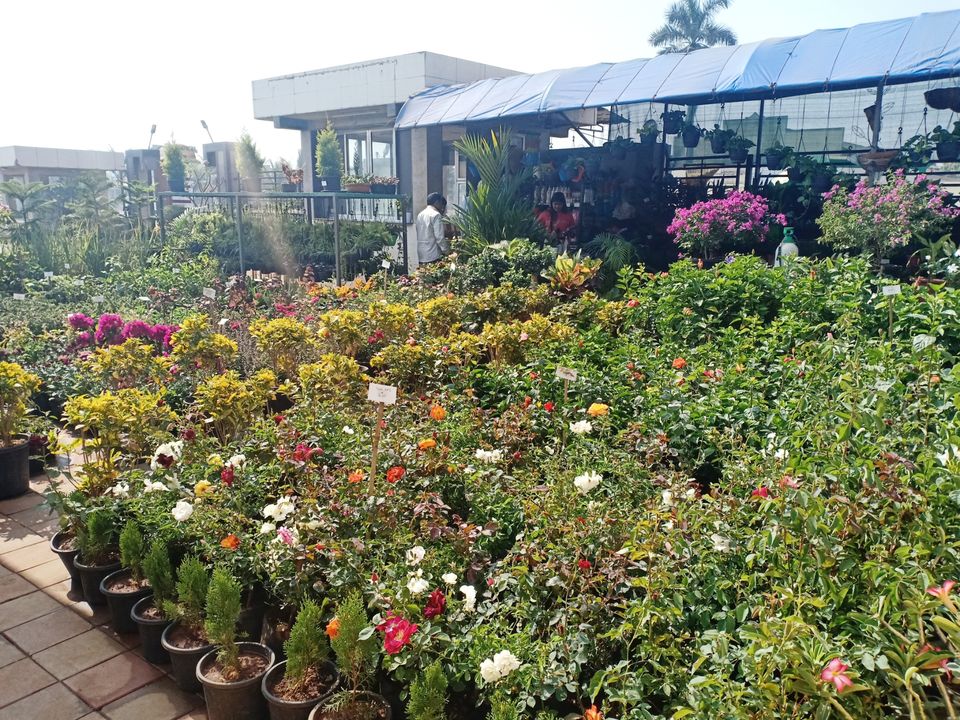 We started our journey further which was just 19 km from there and supposed to reach within half hour. But it was not so pleasant journey onwards. After leaving Ahmedabad highway, roads ahead were not so wide and medium to heavy traffic made our journey miserable. It took more than hour for us to reach our destination.
Vasai fort which is originally named as Fort Bassein is very old, built in 1184 and then ruled by multiple rulers. Fort is damaged to great extent but the surrounding wall is still standing firm; wall serves the dual purpose of protection and for vigilance. One can walk over this wall and have a complete view of inside and outside of fort. A small temple is made outside the fort entrance and one more Hanuman temple inside the fort. After walking for about 100 meters, we came across a damaged big hall, which I guess is a church (from its architecture). A guard present at site told us not to click photos here with digital camera, instead we can use mobile camera to click photos; he told us that people click objectionable photos here and post online due to which locals object to such incidences. After clicking some photograph we moved further and after walking more than 100 meters we can see an entrance to some fort like structure, a fort within a fort. It has a large empty ground, a water reservoir, a well and lots of coconut/palm trees. We spent sometime here took photos and headed back. There are lot of palm trees inside fort and locals collect toddy from these trees; we saw many people climbing these trees to collect the drink in their reservoirs.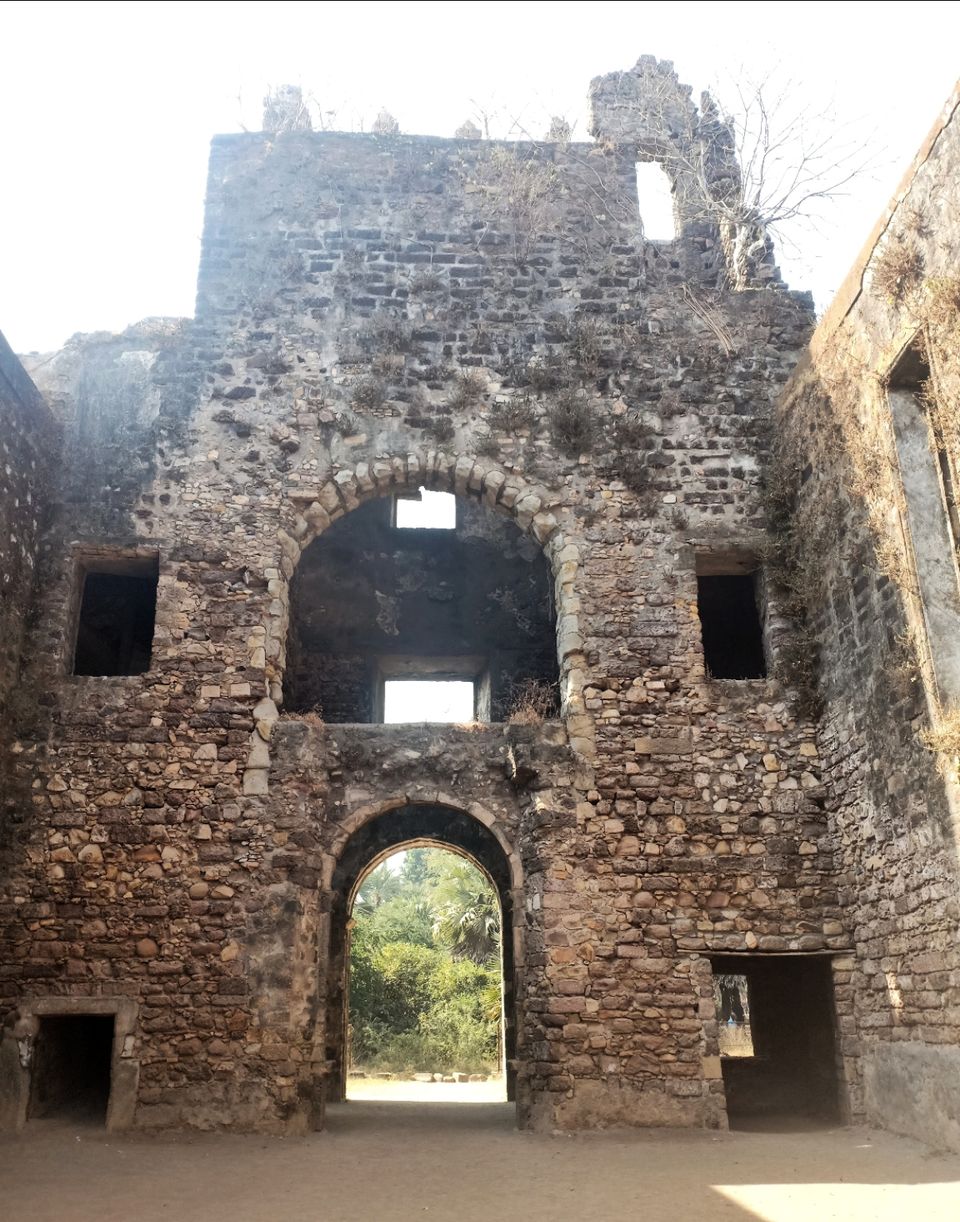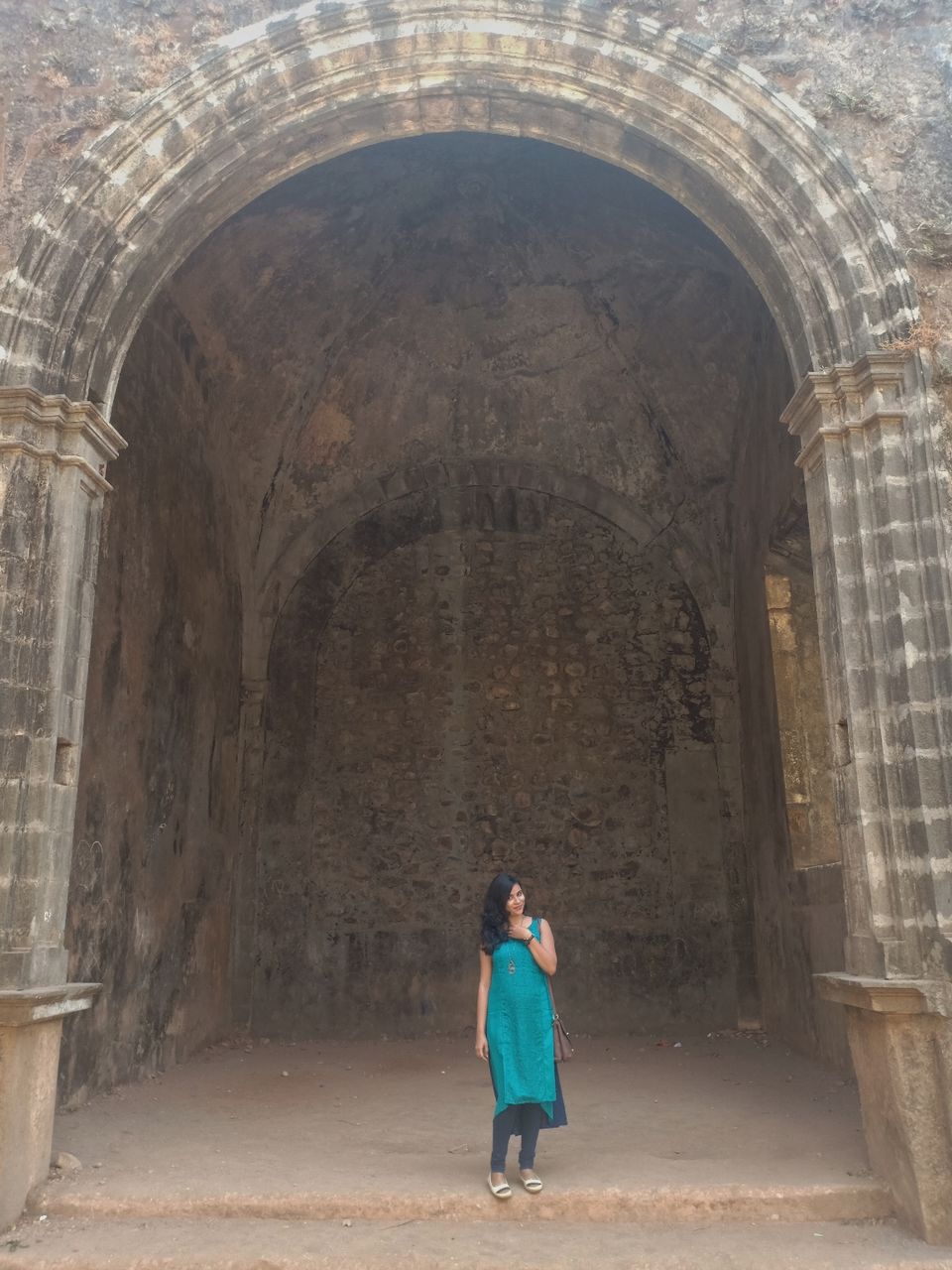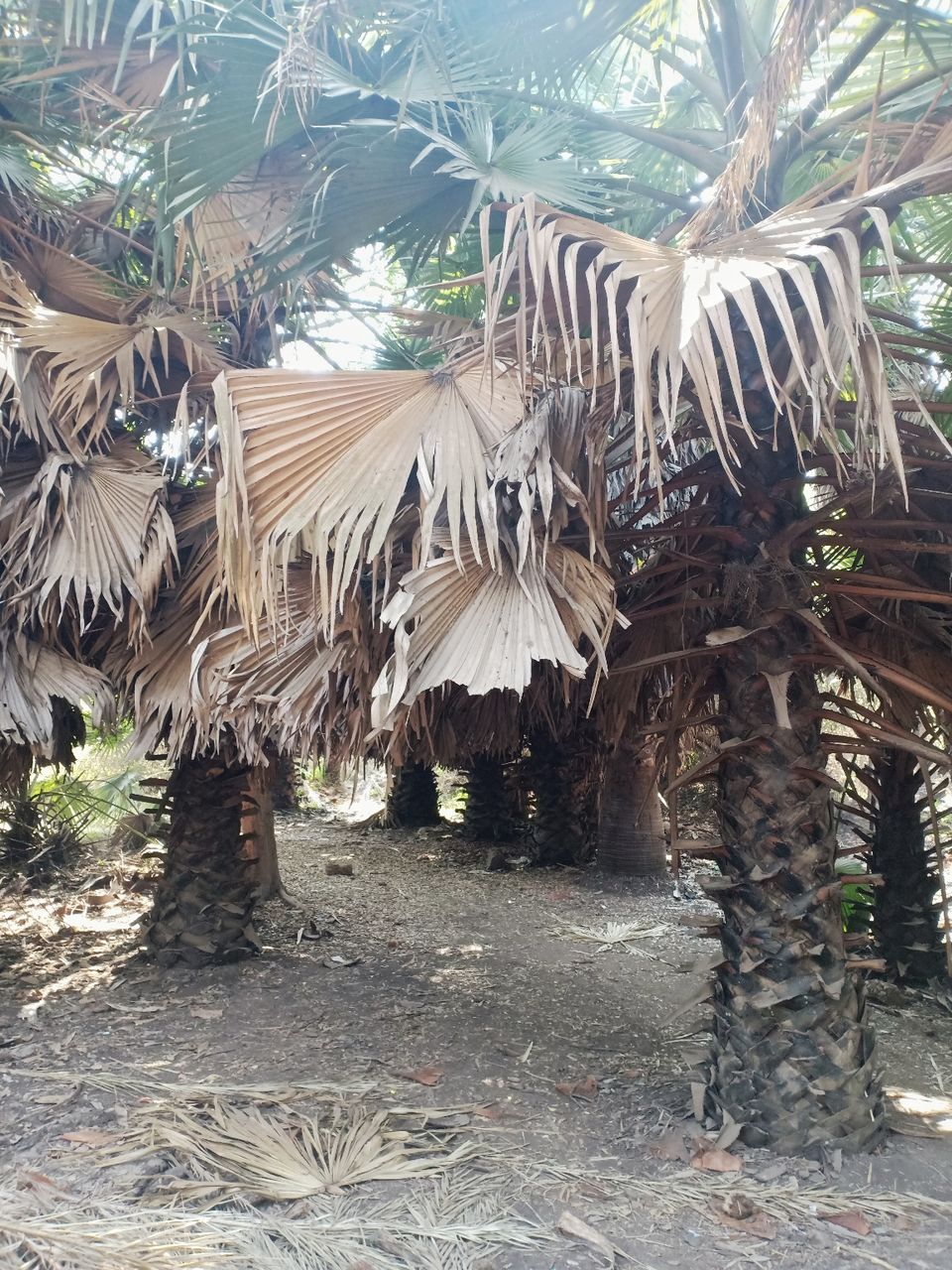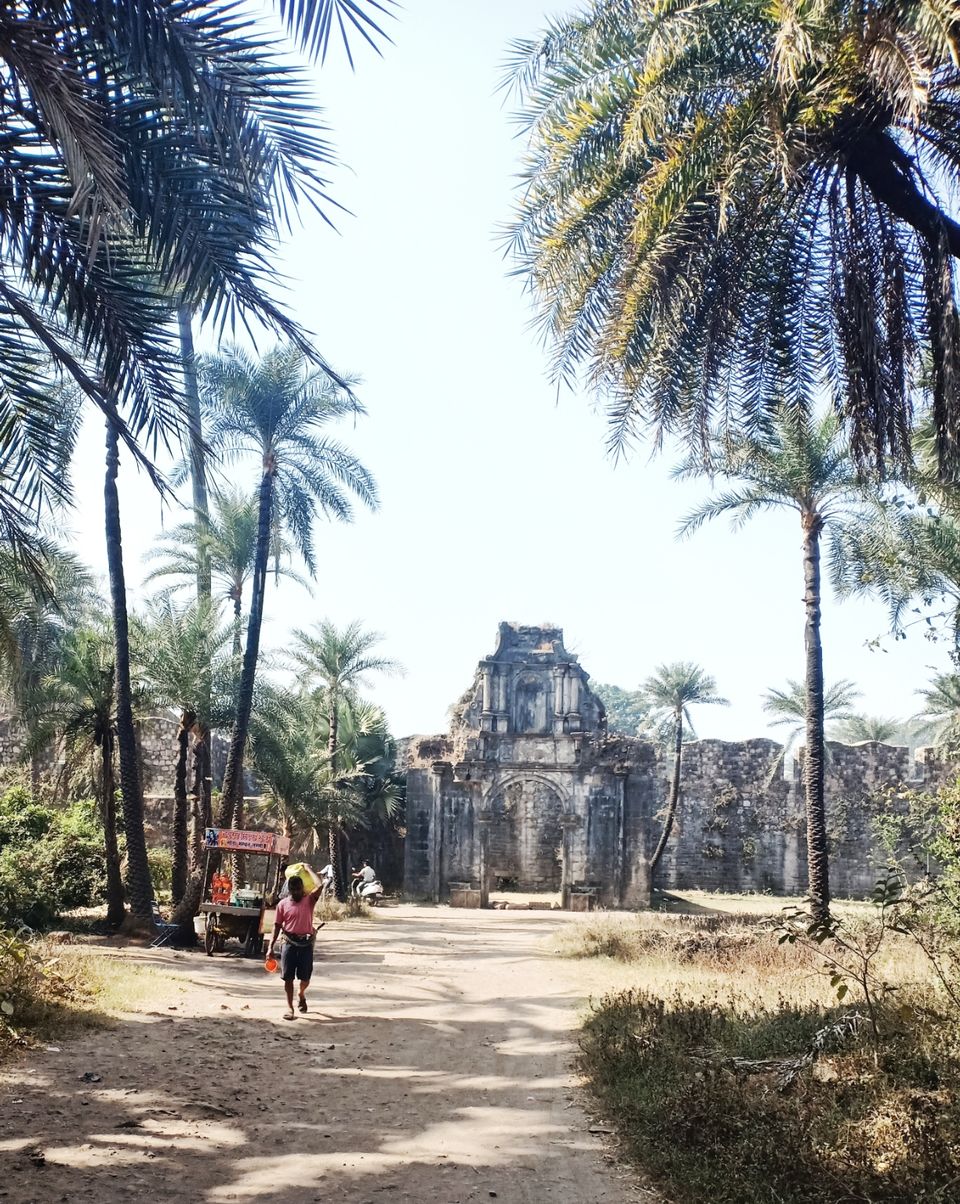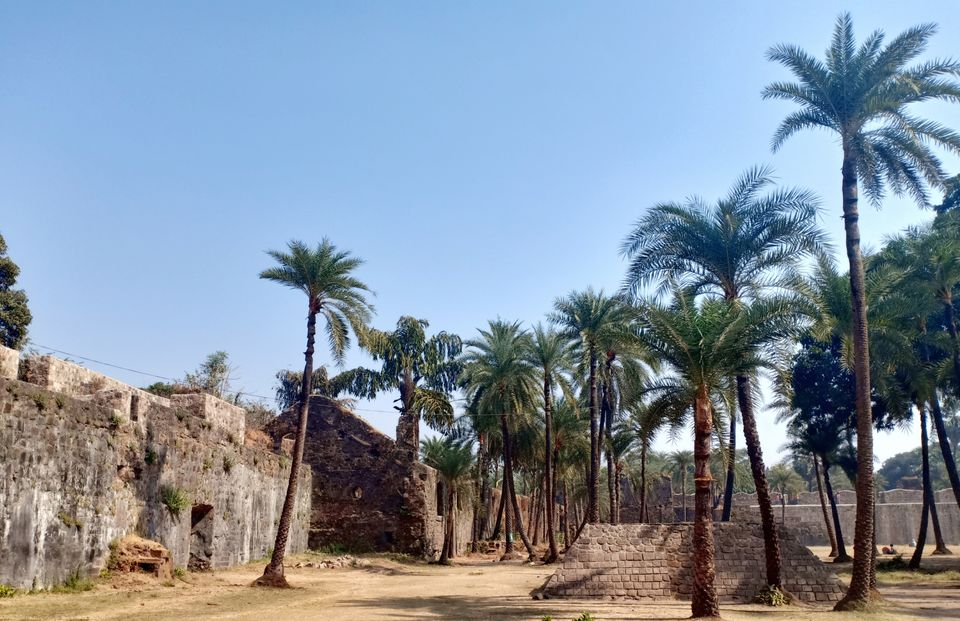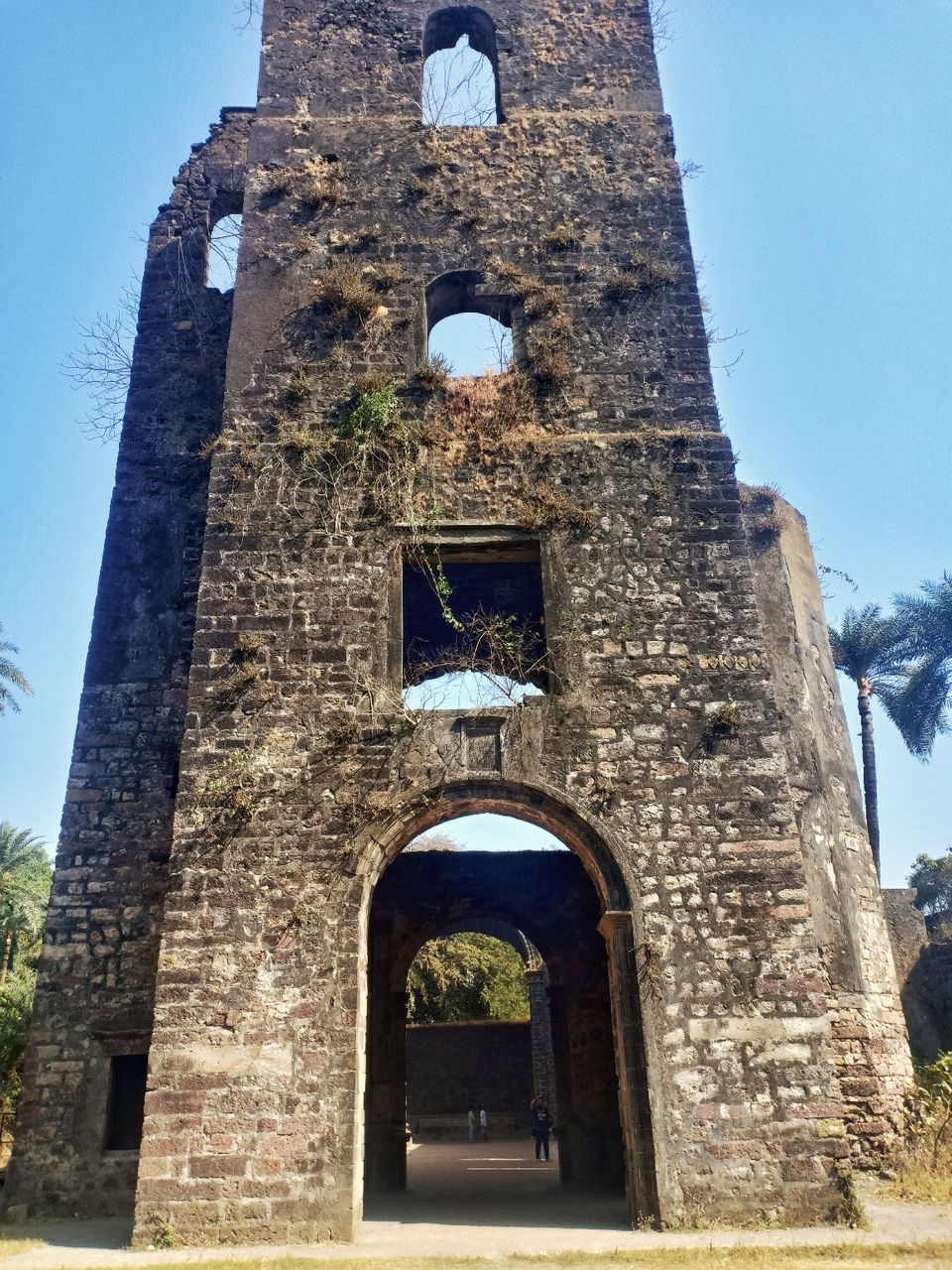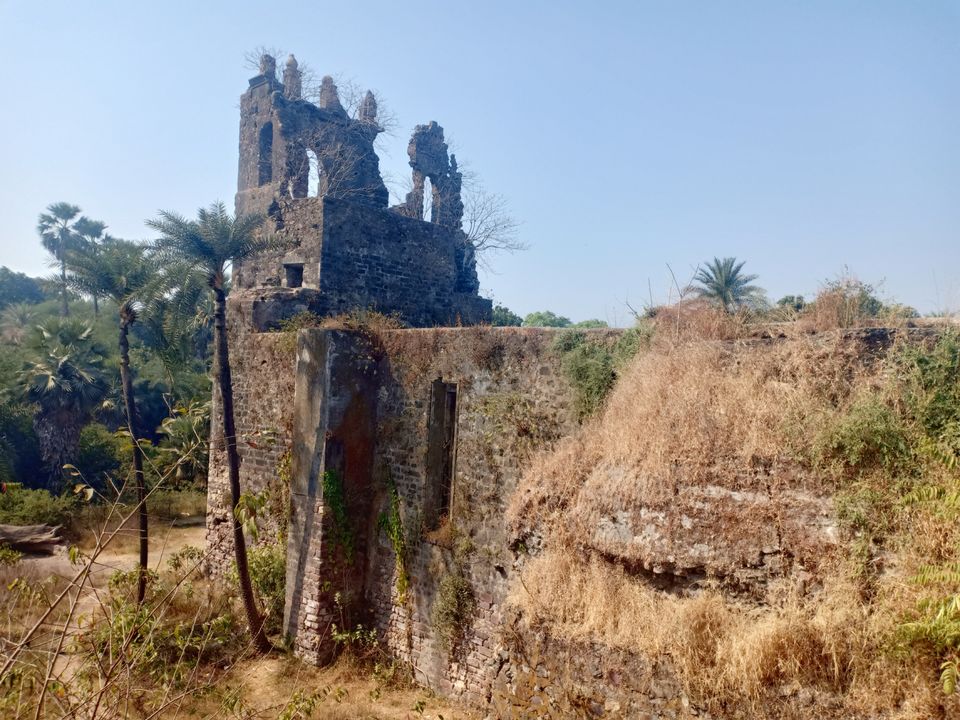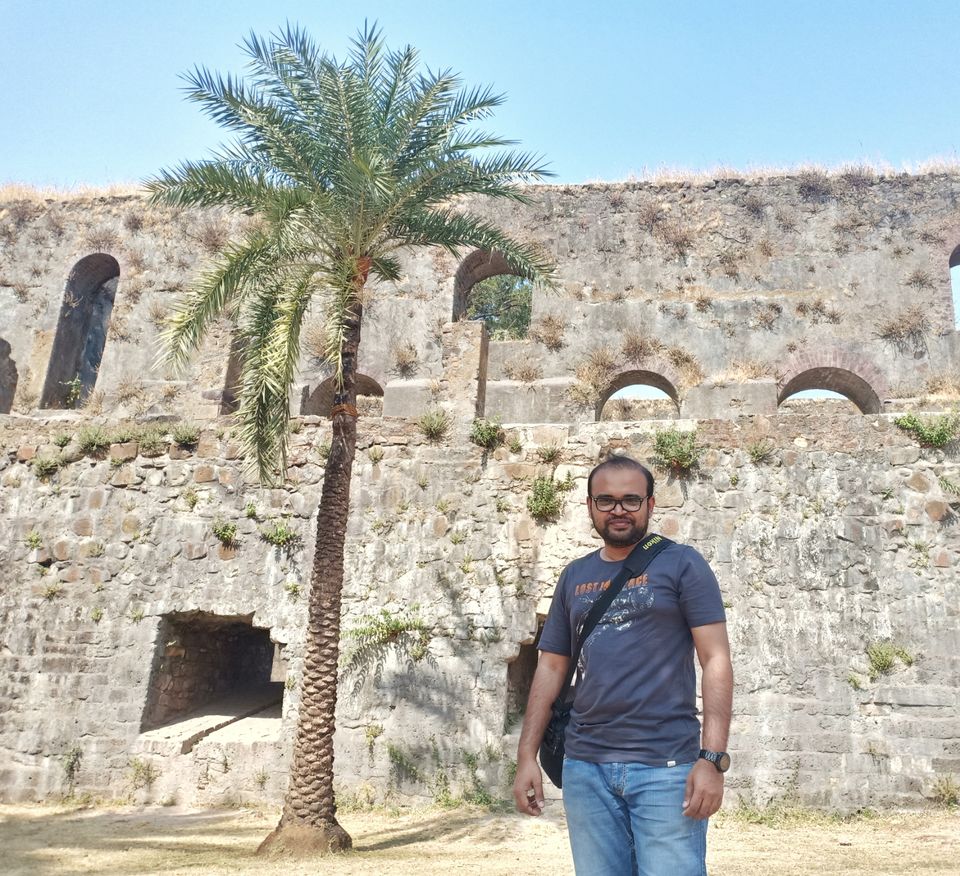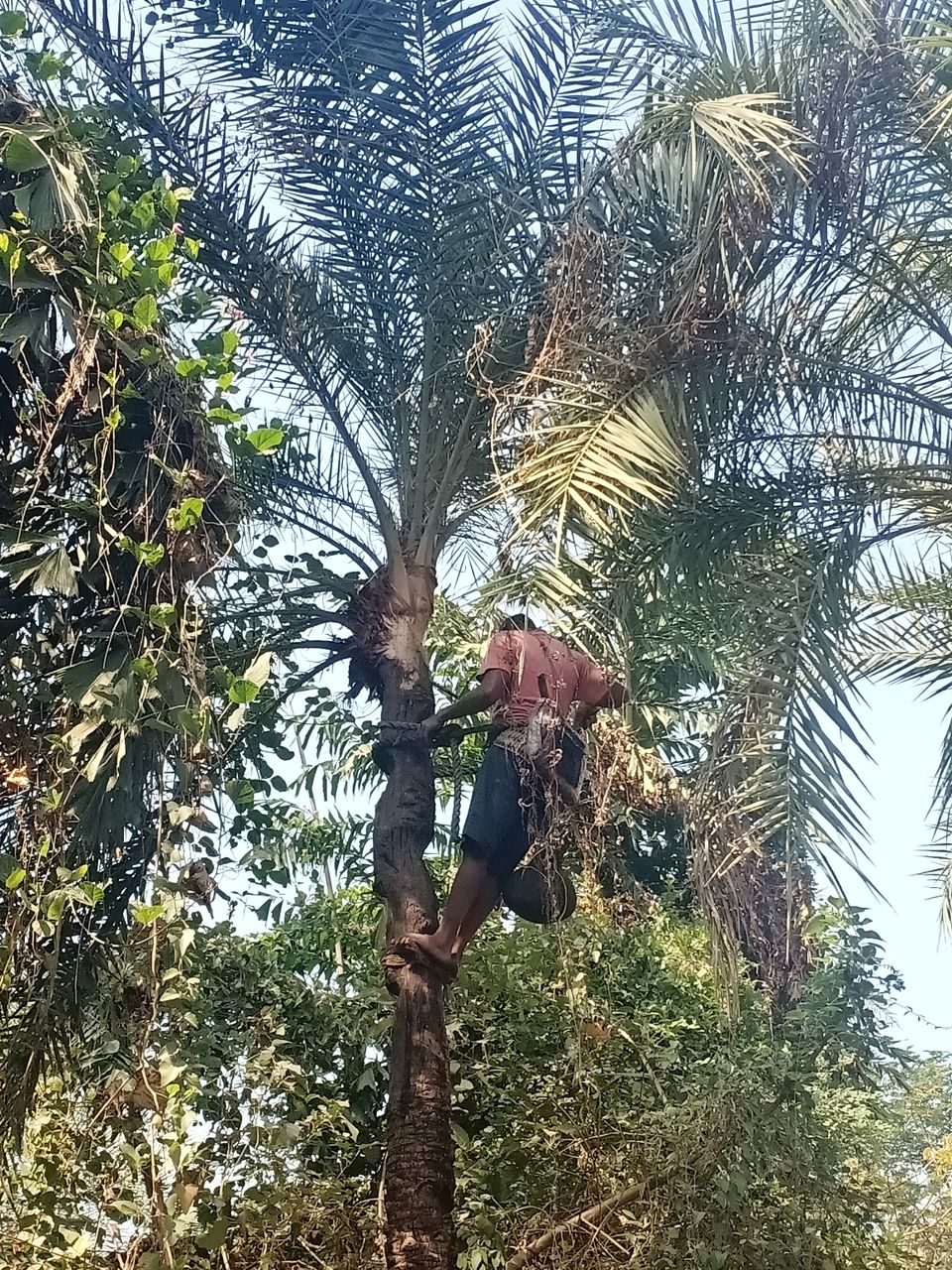 After coming out of fort we went towards jetty, which was near to fort gate. Boats present there were carrying interested people and showing the places around in only 100 rupees for half hour. We just clicked some photos and started return journey.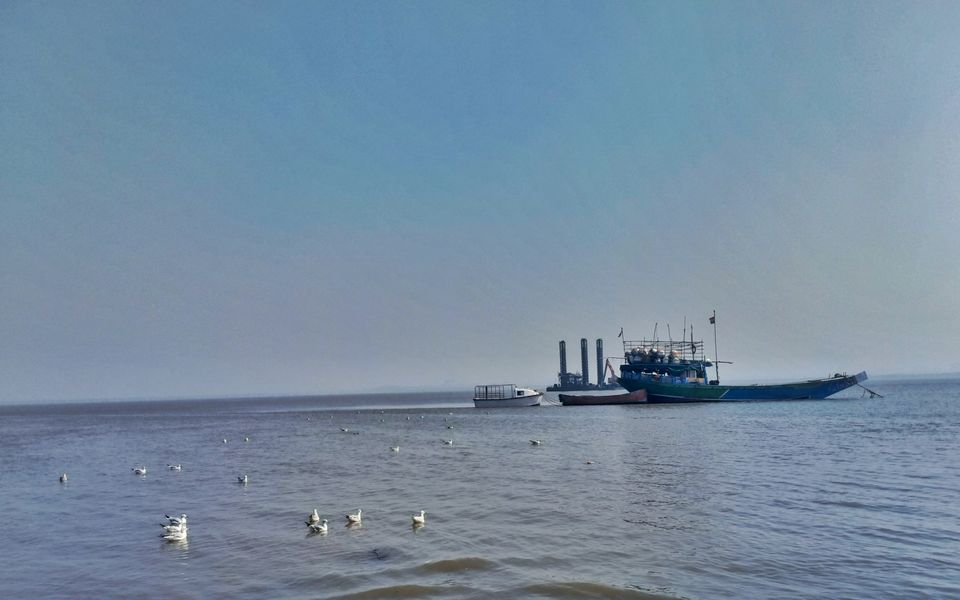 Return journey was smooth compared to our morning journey, no traffic. On our way back stopped at Anand dhaba for the lunch. And very quickly we reached our home with one interesting experience of visiting this historical monument.