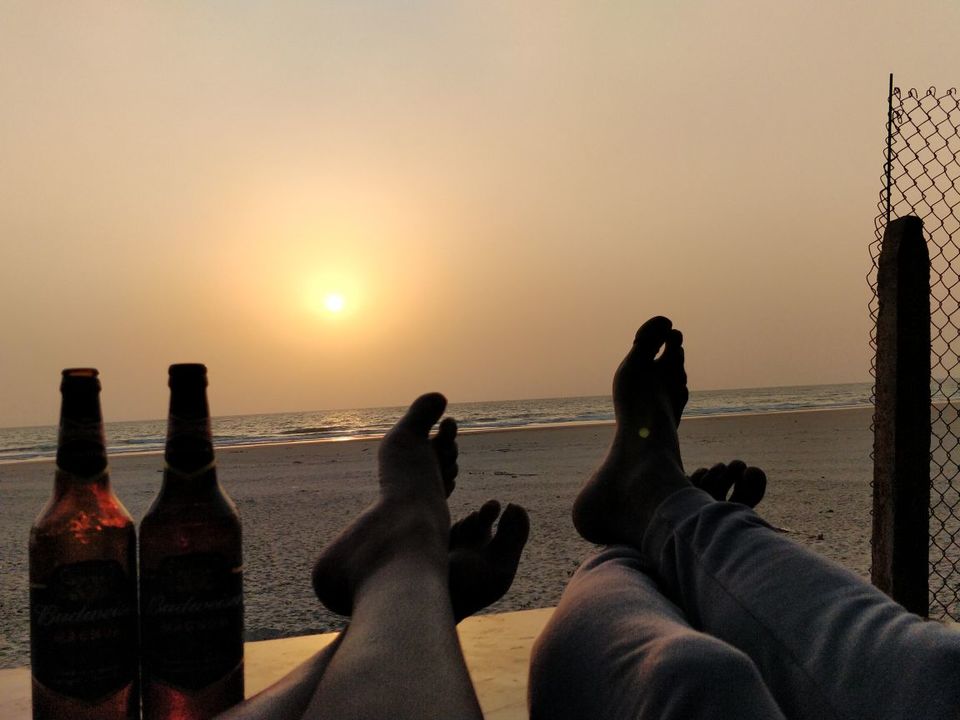 Guhagar : Not so famous spot which is on Mumbai Goa highway : Its a konkan coastal area which has got beautiful scenic peaceful beaches along with decent crowd.
Rather than the destination, this trip is about enjoying the konkan roads on your two wheeler/four wheeler with either trees on both the sides or greenery on one side and river/sea/lake on the other side.
So from Mumbai , Initial route is panvel - Ramwadi-vadkhal-Mangaon .. Once you reach Mangaon and check on the Map, you will see 2 routes
1. 30 kms less route via Dapoli-Mandangad-Dabhol!
2. 30 kms more route via Mahad-khed-chiplun
I did the mistake of choosing the first route which tested my patience and strength . The road was so bad and the it was so sunny that ,we used to stop every 15 mins to take rest.
But one advantage was , after reaching Dabhol , we got to experience the ferry from Dabhol to Guhagar jetty.
While returning , we chose the another route , which was better than the first one, but after reaching panvel we struggled to find out the bike route to enter New Mumbai.
P.s. : If travelling with 2 wheeler, please please please dont ever get on the new highway .. otherwise police will caught you and you will have to pay 1200 the fine amount or the police will ask if you want the fine receipt or you just wanna pay half amount without it . :(