Two hours behind schedule! And three of our friends had already reached the journey start point – Vashi toll naka. The delay could have been avoided, had Damini; our sweet, chirpy and forgetful friend kept the car's legal papers in place. Never mind the delay or the swearing coming in from our other friends, all seven of us were way too happy about our first camping road trip.
There is always this one friend in every group who is forever hungry! Hence, as soon as we reached the starting point, we stopped by the food plaza and filled ourselves with some delicious and controlled breakfast, as we were heading for the ghats. Once we zig-zigged and surpassed the ghats, it called for an amazing photo session at random places: temple, road, or sitting on the window reel, we left no stone unturned to stuff our memories with the sweetness of this longed trip.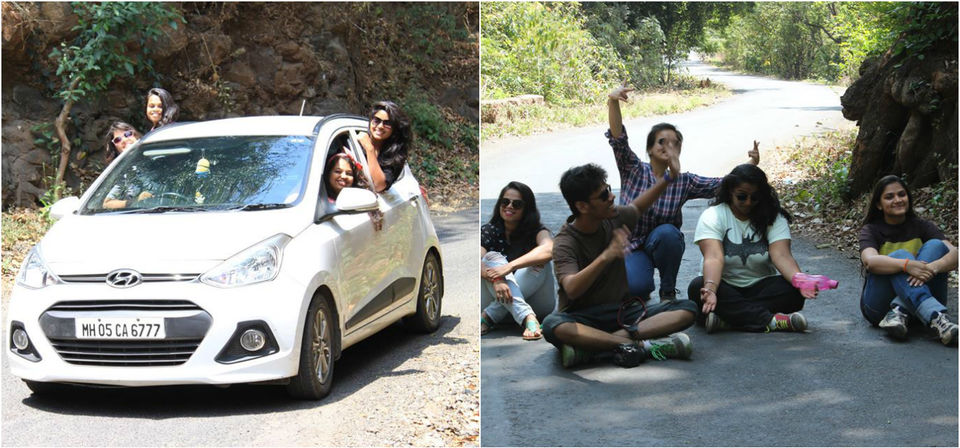 We reached the camp site. There were around seven tents nailed deep into the soil standing strong against the hot breeze. Rusticville, Lonavala, had the highest and the most attractive view we could have ever imagined. Mansi, dragged us out of our fantasyland and showed us the reality: hunger strikes! We went down hunting for a decent and hygienic place to eat. Prashant, one of the many us, spotted a fairly good looking Maharashtrian dhaba. As our guts said so, none of us liked the food! We headed out for sight seeing after stuffing our stomachs with the bare minimal that was left after the "food edibility test".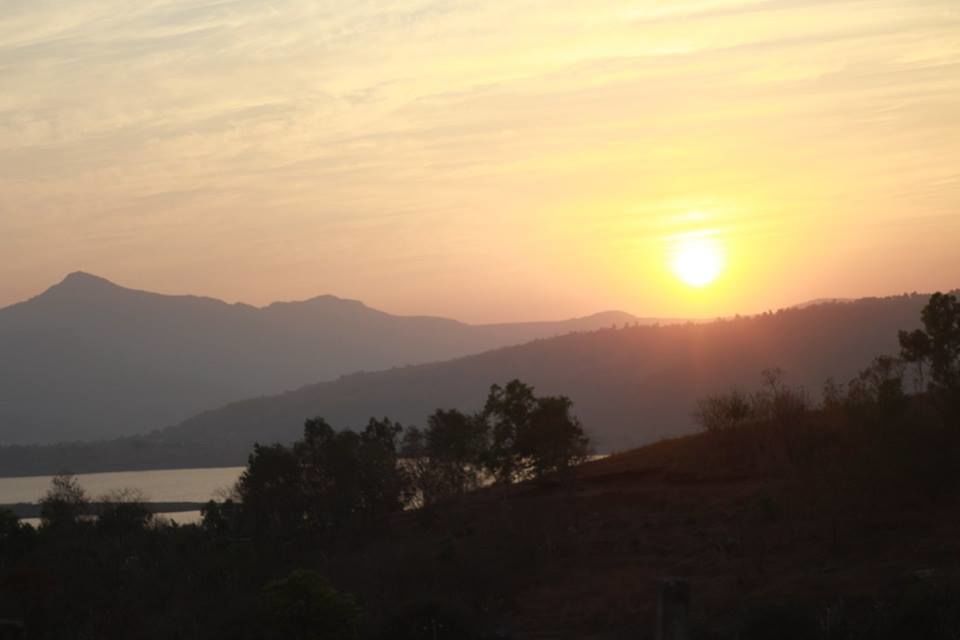 We spotted a really scenic river sight. We took off our shoes in the car itself, for utmost safety against theft. Before we all could enjoy the cool water together, there were some really enthusiastic friends who were already splashing water on each other like buffaloes bathing after years! The thought of the place being a village area and agriculture being their primary occupation, neither Prachi nor I, skipped thinking how people wash clothes, buffaloes and many other things in the river. Shunning away this disturbing thought, the joy of our first river adventure took over and we headed towards the river.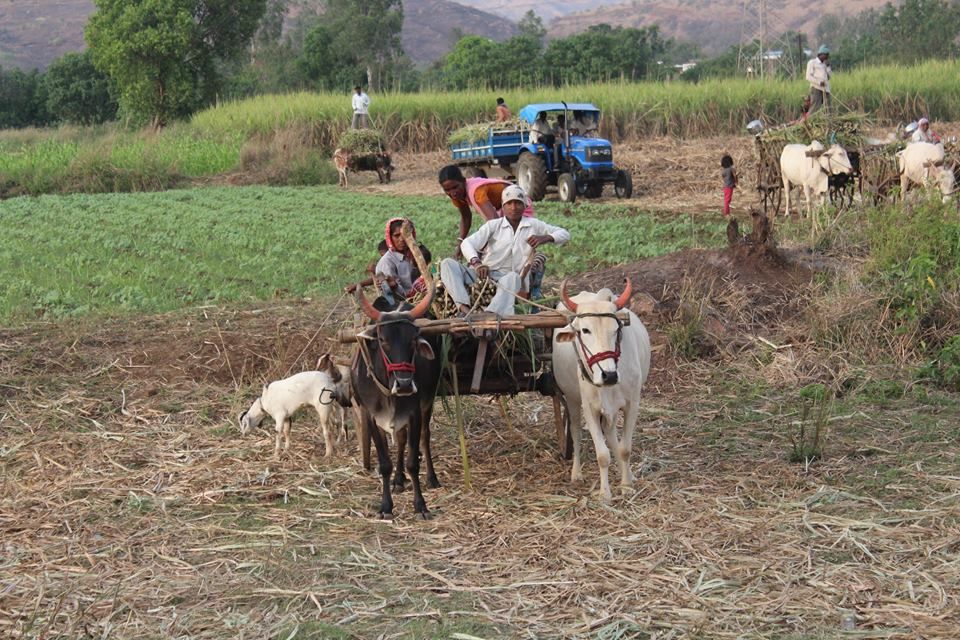 As the evening passed by and the sun with all its shining glory starting setting down, we clicked some really interesting pictures, snapchatted our stories, instagrammed our best buddies and I just got lost in my thoughts! Nature really has all the power and strength in the world to bring us closer to our soulful roots. The beautiful river actually seemed like kid's sketchbook: curvy river, small houses on either sides of the bank, saffron flag waving and ruffling high over the community temple tiny and huge mountains posing along with us as an outstanding piece of art.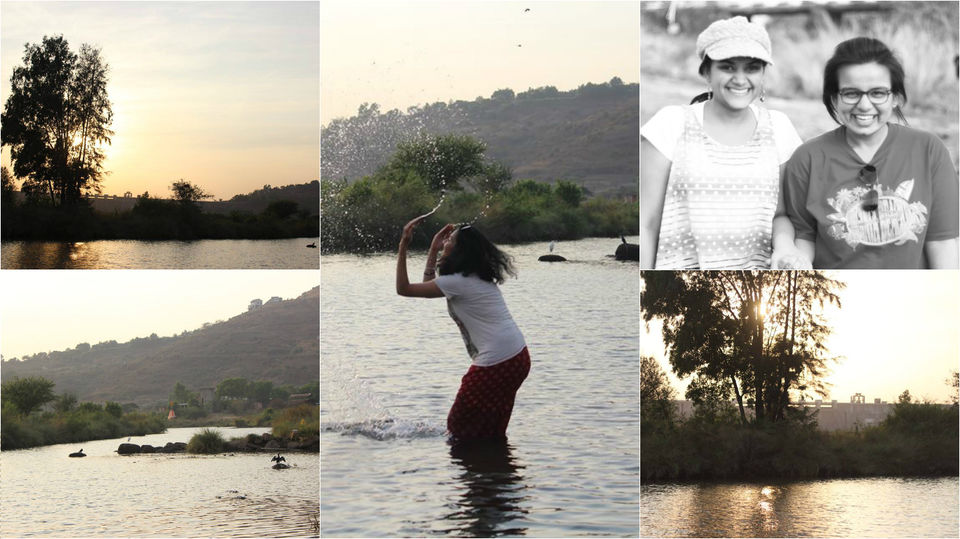 When we got back to the campsite, all of us ran towards the playground without the fear of being judged by age. Once the child in us got tired, we calmed and refreshed ourselves with some melodious instrumental music and smoky BBQs. The atmosphere just felt perfect for an puffy sheesha treat and some hearty confessions and talks.
The mood was so silent and peaceful, that we didn't realize how time travelled with us, until we got a dinner call. The food at Rusticville was quite appetizing, delicious and unlike the dhaba. Just when we were done with dinner and started to get back to our camps, we were startled by the whole bonfire setup. The trip felt complete now! Our tired yet excited faces wore a child's smile and a golden glow. The first bonfire experience with friends! Woah! It felt great.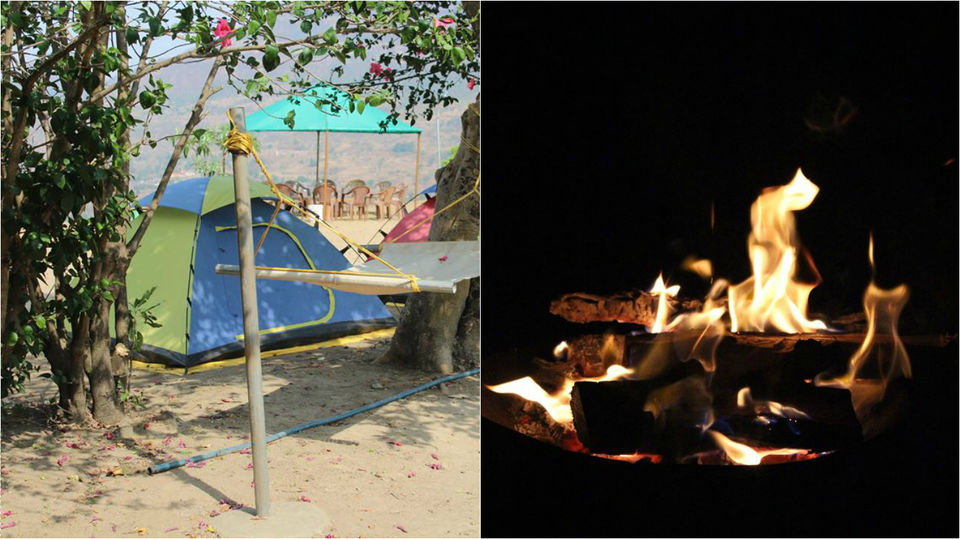 The fiery flames of the bonfire provoked a sense of light and mysterious calmness within. As we experienced the hot and the cold climate at the same time, our vocals were still strong enough to pour out rhythmic tunes accompanied by the djembe. And of course! A night with friends seems incomplete without some ghost stories session!
We sang, we danced, we talked, we laughed, we got scared some scared us, we ate, we played and above all we star gazed. While sleeping under the dark velvet blanket of the sky, with spirals of small and large diamond like stars smiling at us and our happiness, did I realize that : It is in the dark that true stars sparkle!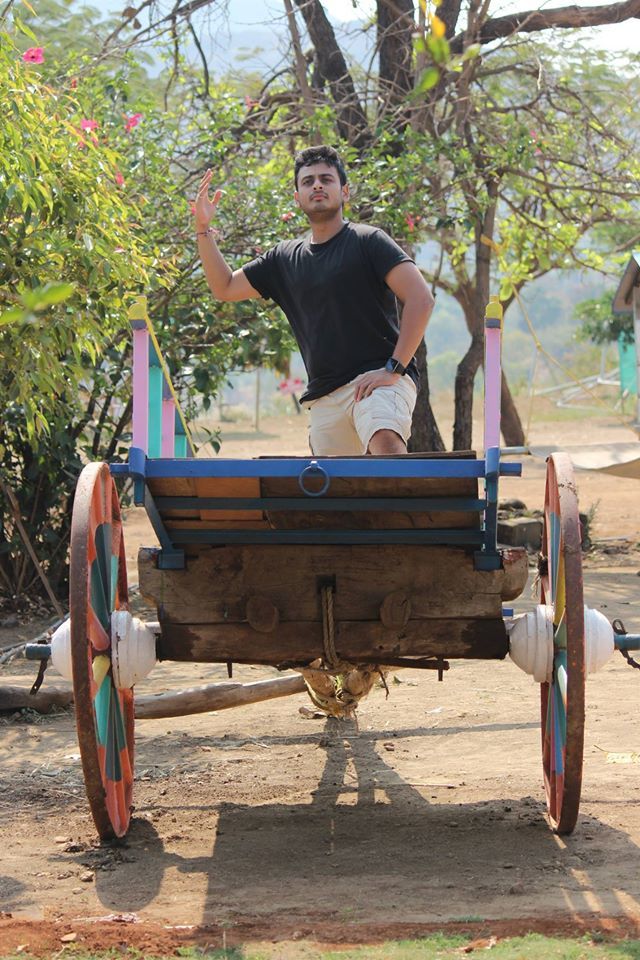 The following day saw us in lazy, laid back, still sleepy and I-so-want-to-stay-back-here mode. While on our journey home, we stocked our new and refreshed selves. Bless this trip! Some really inspiring personas would have had remained buried somewhere deep within otherwise. Man really has many beautiful shades and exploring them makes us all the more beautiful and a traveler indeed!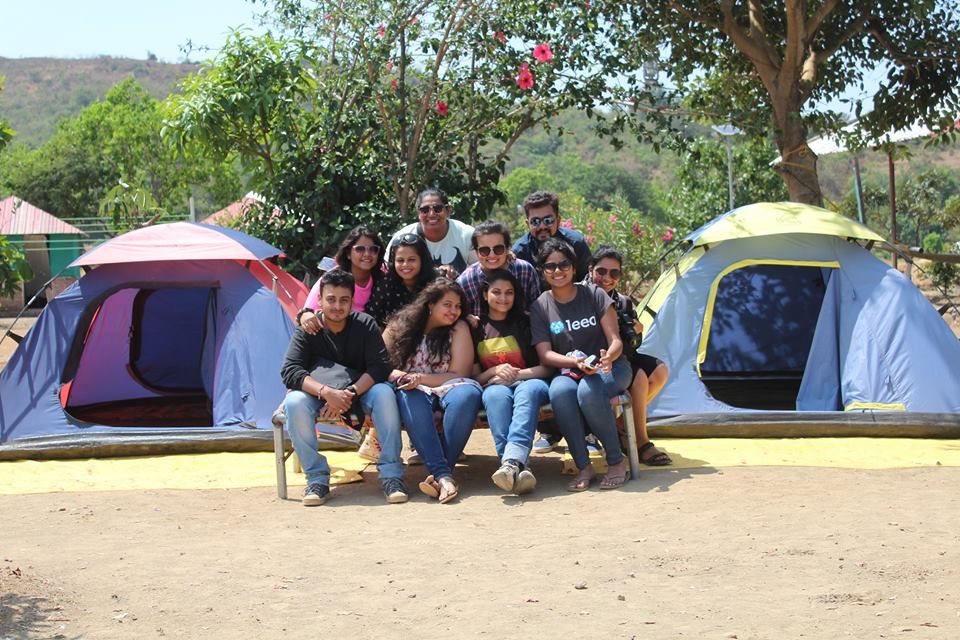 It seemed more like a family trip, just the way it was suppose to. Our bonfire hearts sparked positivity, summoning us to believe that it was a time well spent, well unplanned without any repetition.