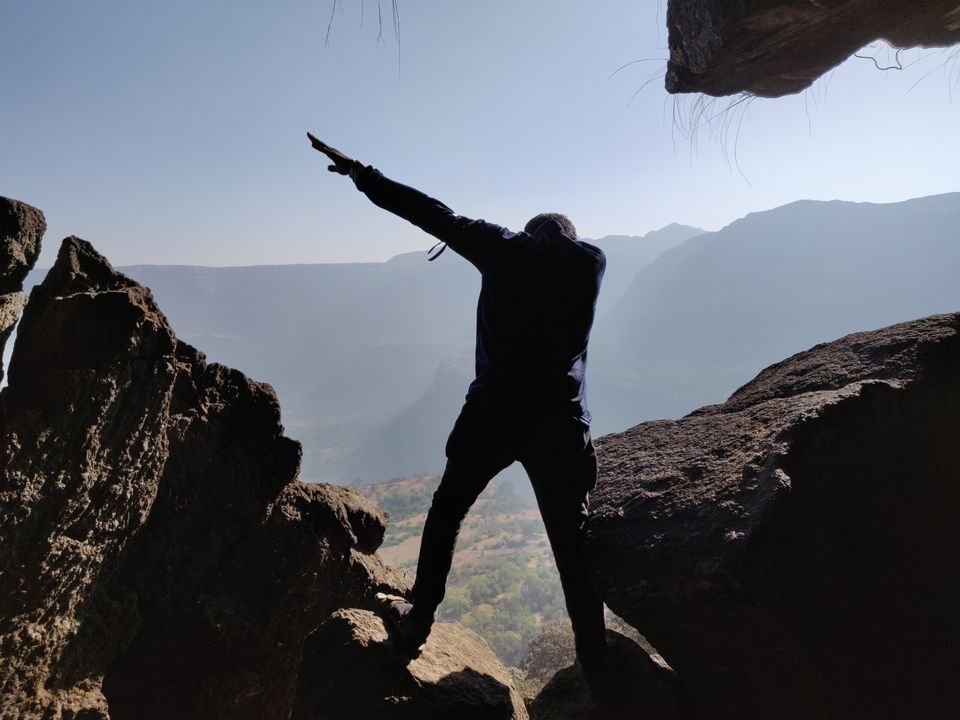 I guess it was a combination of the magnificent scenery as well as the weather conditions which made this trek one of the best in memory. The vast expanses of green,pure air, rains, a cutting chai along-with friends who have stayed in touch for nearly 20+ years was a perfect celebratory moment. Like many have commented before, you have to be on this trek to experience it. No words can express the joy and delight that we felt at various stages of the trip. Only pictures can do justice to this and that too not enough. It only gives you a glimpse of what pristine nature is all about and how India also has places which can be deemed to be up there with the best of the lot.
The Kothaligad trek may be classified as medium especially in the rainy season considering the fact that certain patches are a bit slippery and too narrow for even 2 persons to walk. But the scenic beauty of the place just captures your imagination and will make your trek worthwhile. The interiors of the fort are funnel shaped with the steps leading to the top being ankle-high. You can also see one of the cannons being placed atop the hillock which as per our guide belongs to the Mahabharata era. The Pandavas are said to have been here on their journeys.
We noticed quite a few families bring kids along and many were seen to be sporting enough to trek it out. But, I would frankly advise not to get kids at this location mainly on account of the terrain.
Besides, from a lodging perspective, the Kothaligad restaurant and a couple more such hotels offer you a good choice. The restaurant located at the base of the trek serves nice hot local delicacies like Misal Pav, Kanda Poha, Sheera and the ubiquitous Vada pav. You can also order your lunch from the same place with preference of having your lunch at the foothills which is serviced by the same family.
All this and a full days fun and frolic at less than INR 500 (all inclusive)!!!