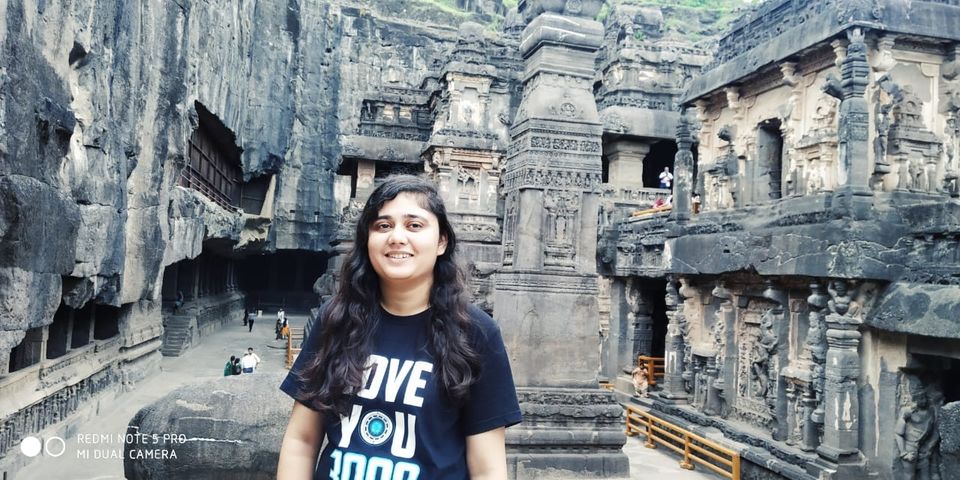 We reached Aurangabad around 5 a.m. After breakfast and cup of tea we went for our journey to explore the beautiful stone work and UNESCO World heritage.
We took local bus to reach Ellora, route to Ellora is mesmerizing all the mountains and since we were there at rainy days all the greenery around. There are around 32 stone caves, you can see the influence of three religions Buddhism, Hinduism and Jainism.
Beautiful carvings are eye catching, its really beautiful to see that how creative ancient people were. Most eye catching is Kailasa temple , carved with single stone huge and beautiful carvings, ancient drawings is worth seeing.

Second day we went to Ajanta it is little far from the Aurangabad. But the route to Ajanta is charming. Ajanta caves are built in Horseshoe shaped mountain and waterfall is cherry on cake.
Some of the caves are not completed but it's worth seeing the style of work, some caves have paintings which explains a lot about that period.
It is really fascinating to see the work of old time, it makes you think the capabilities of people from that time.
We visited all the caves, then had lunch at Ajanta.
We planned our trip in low budget but worth every penny.