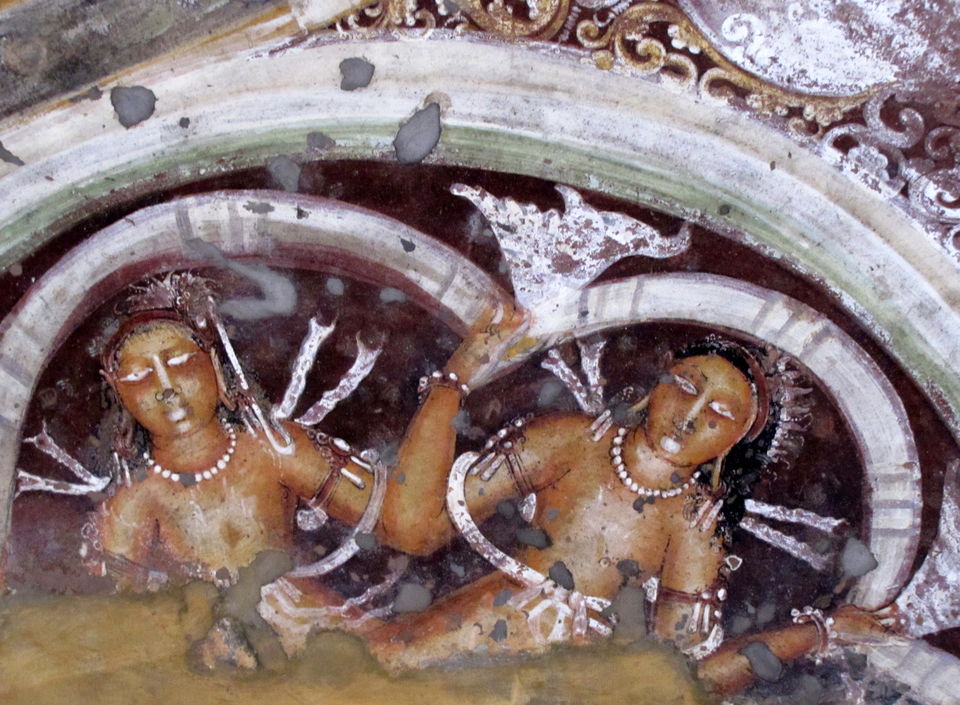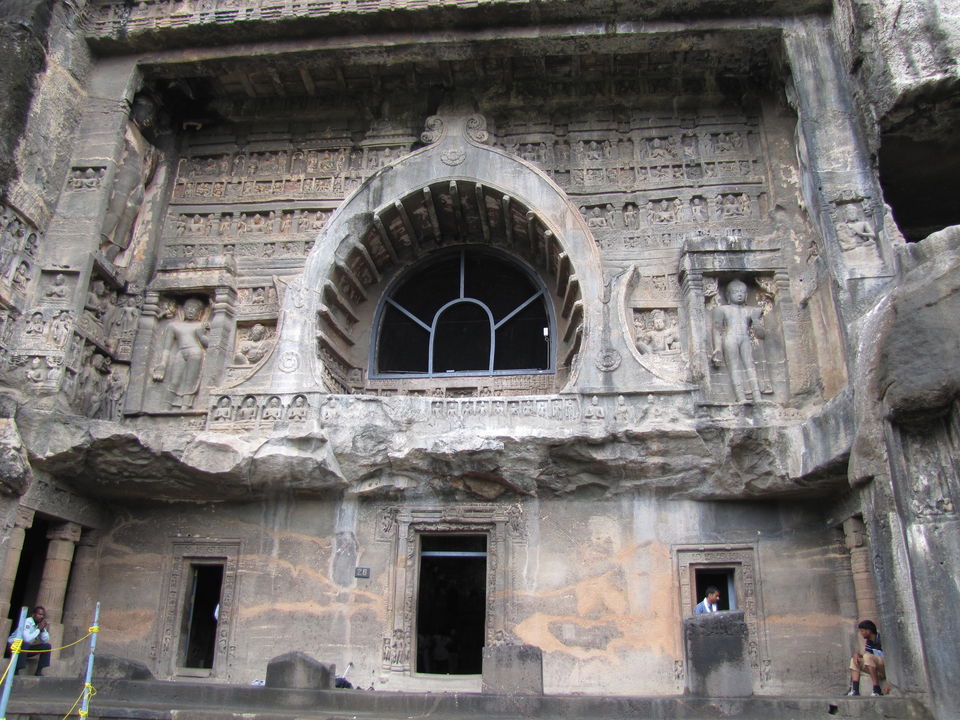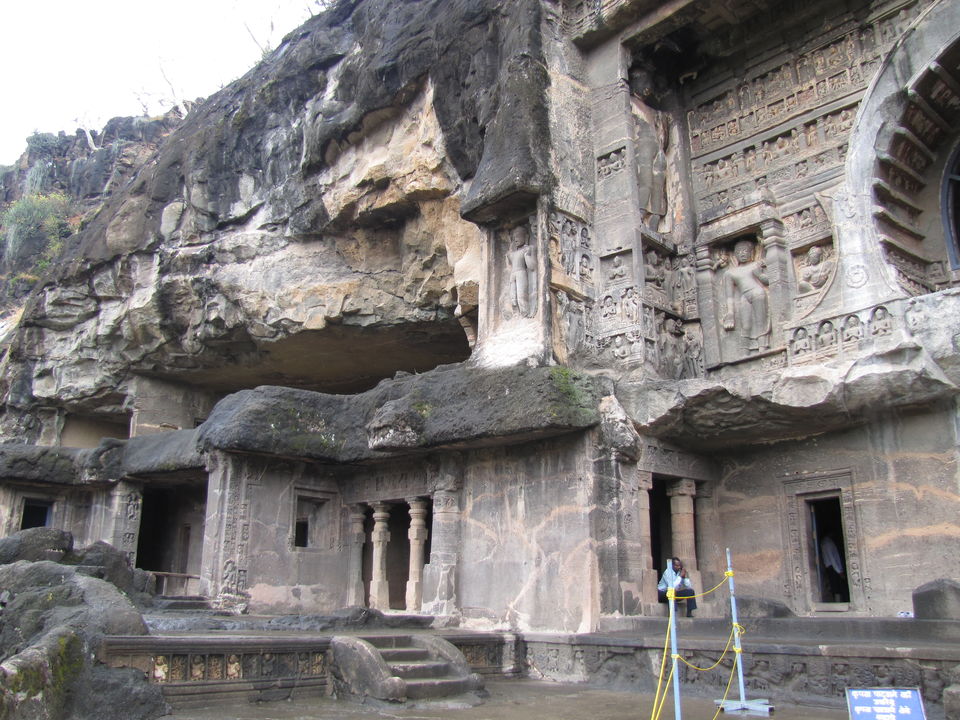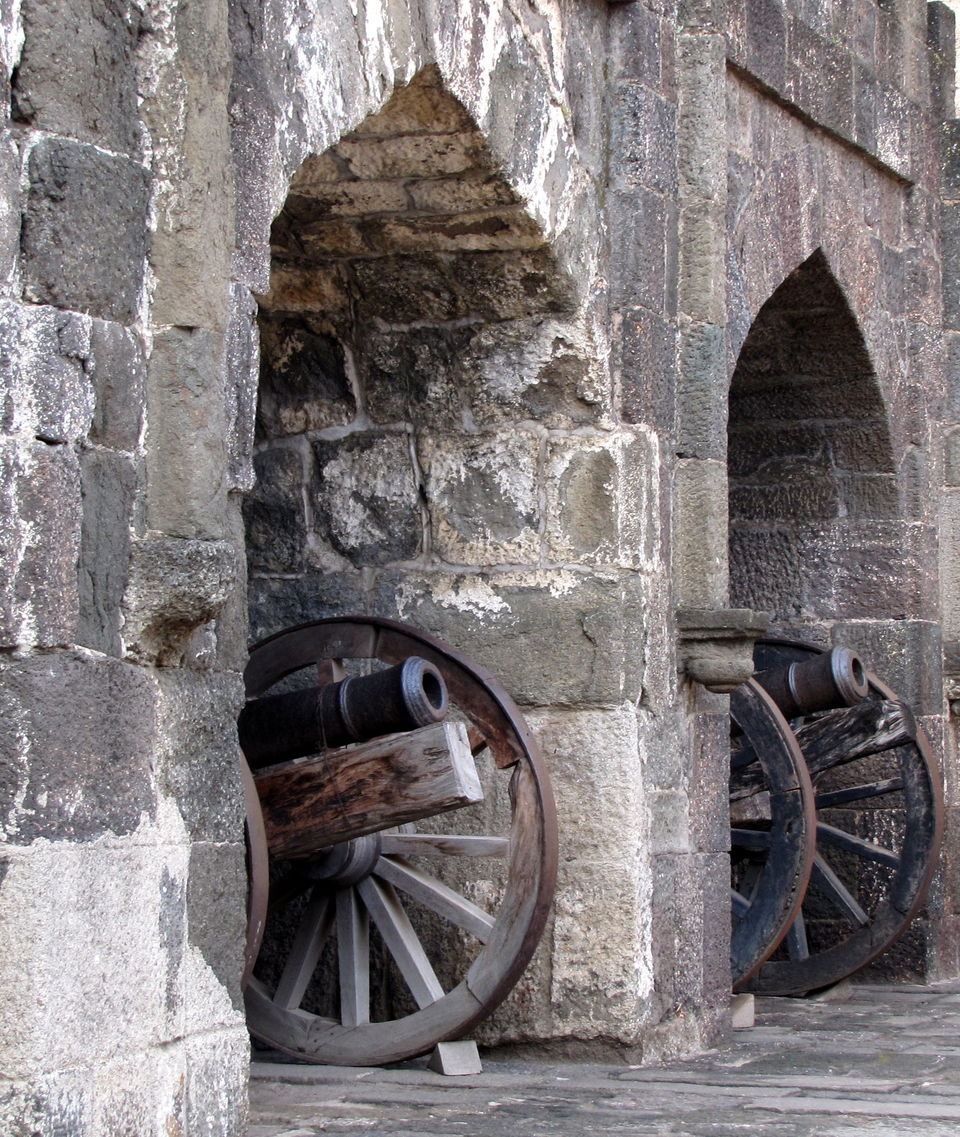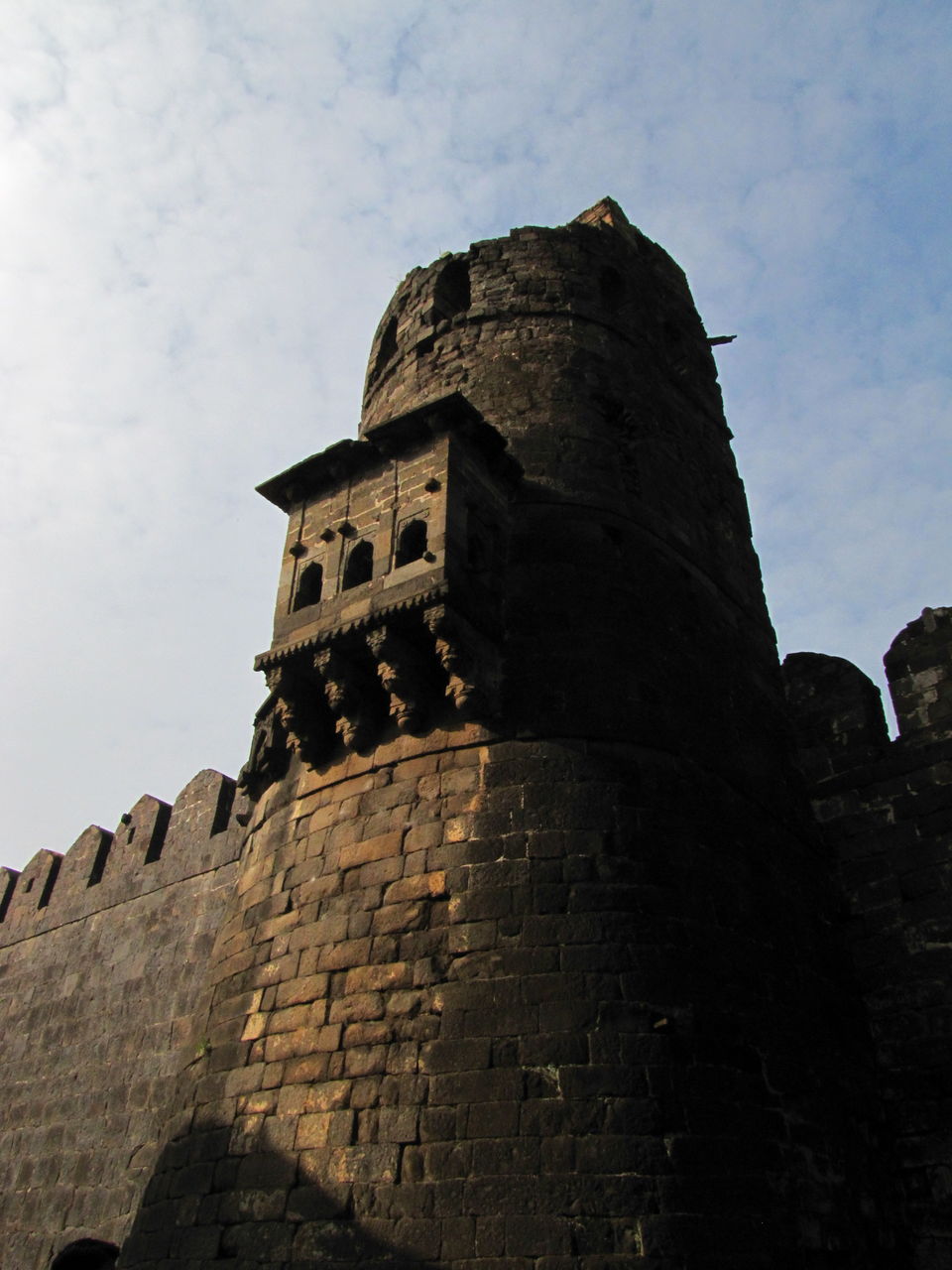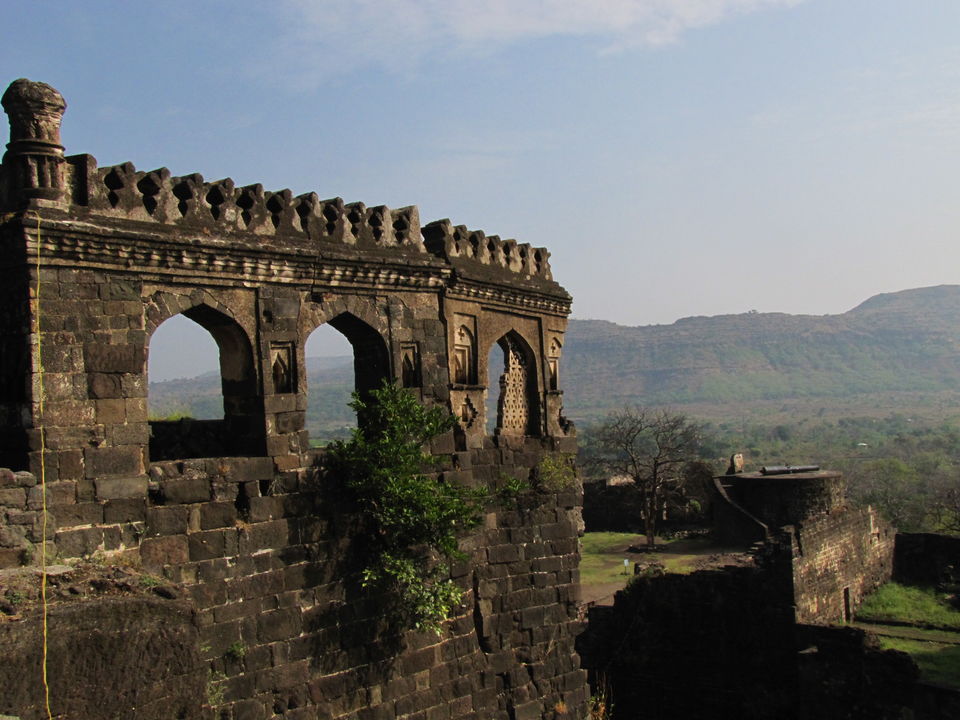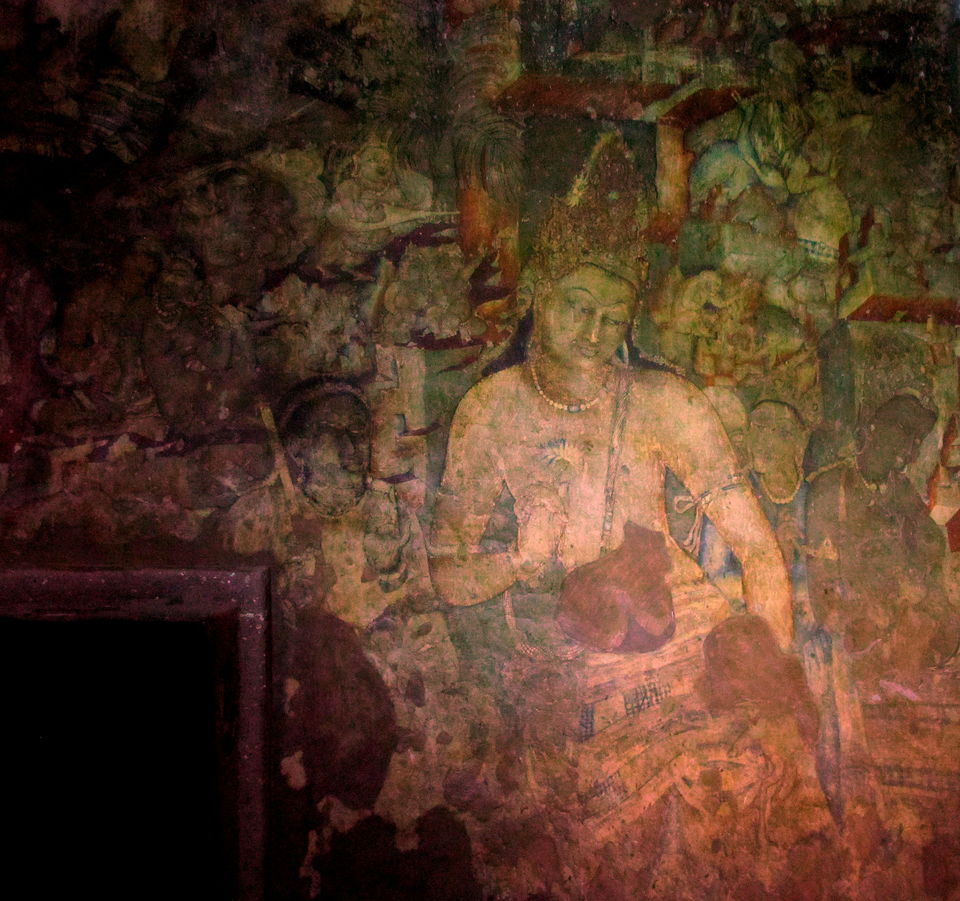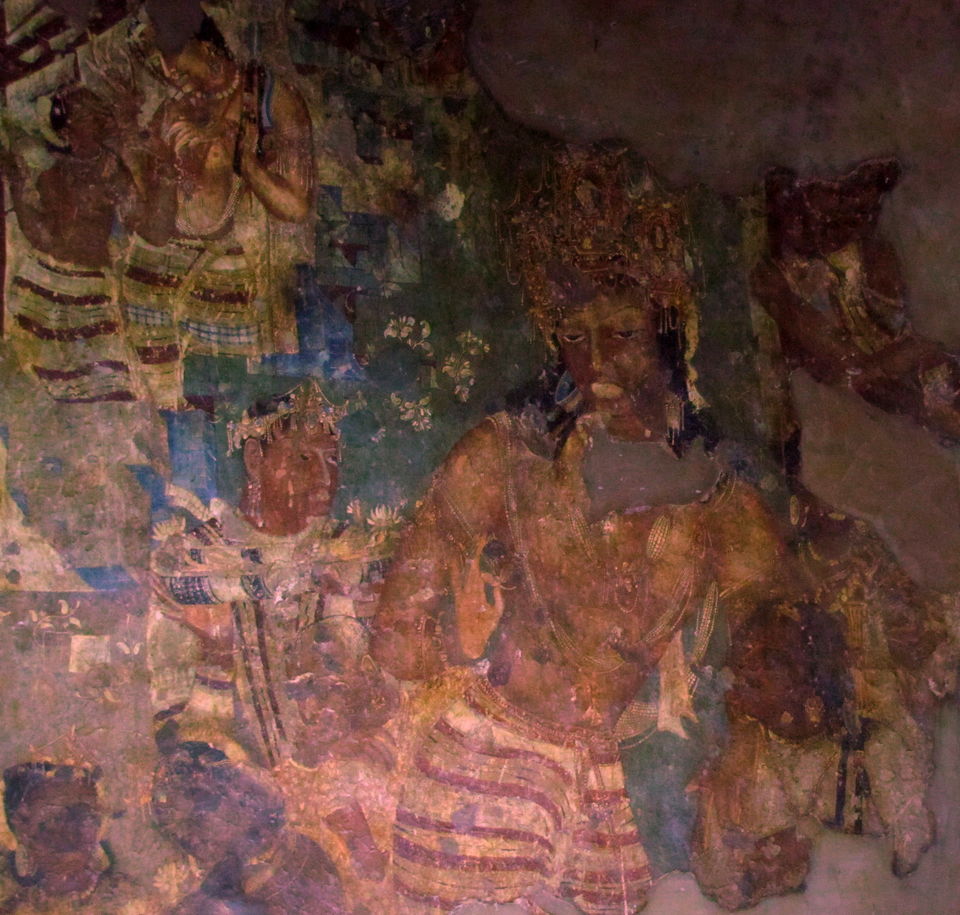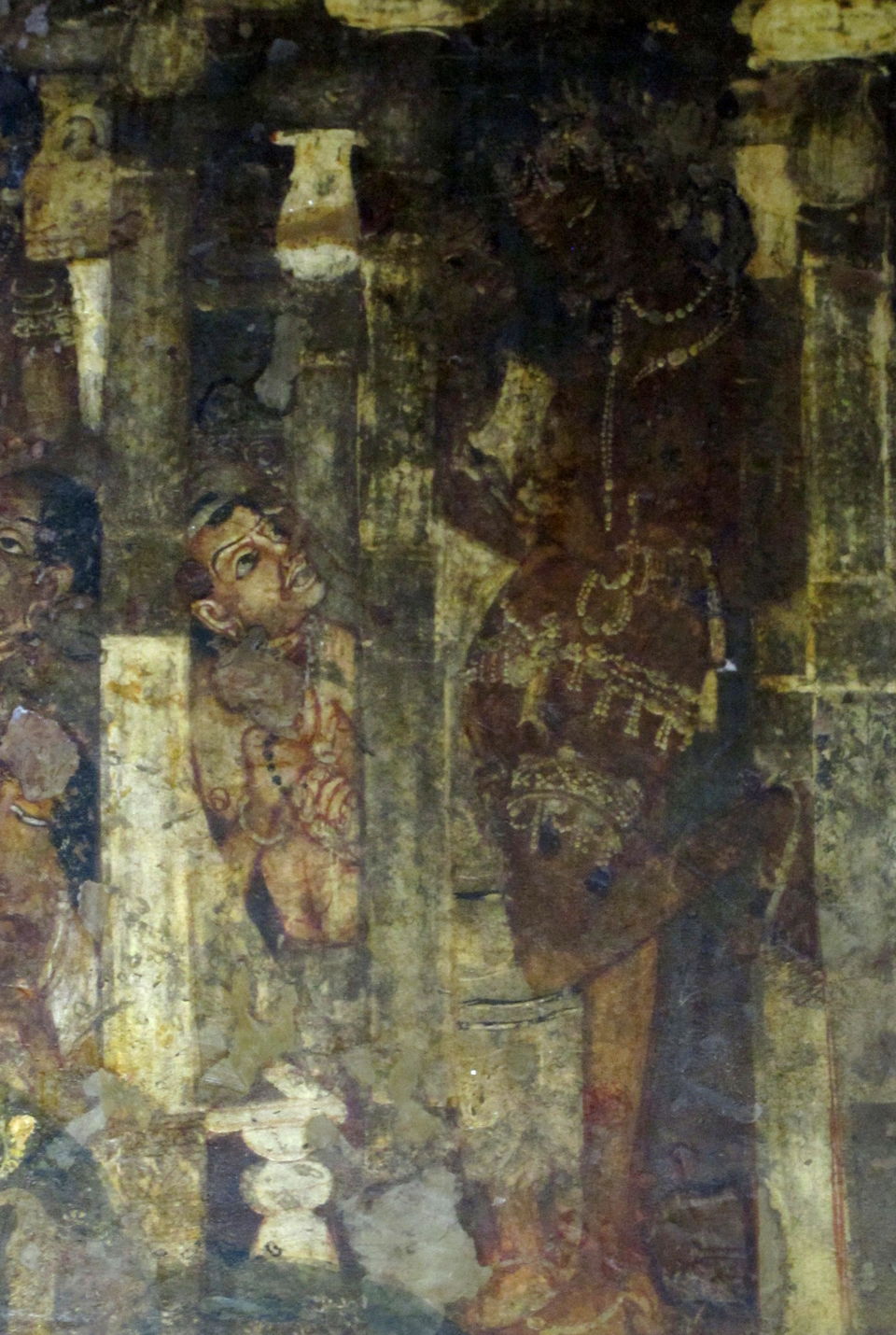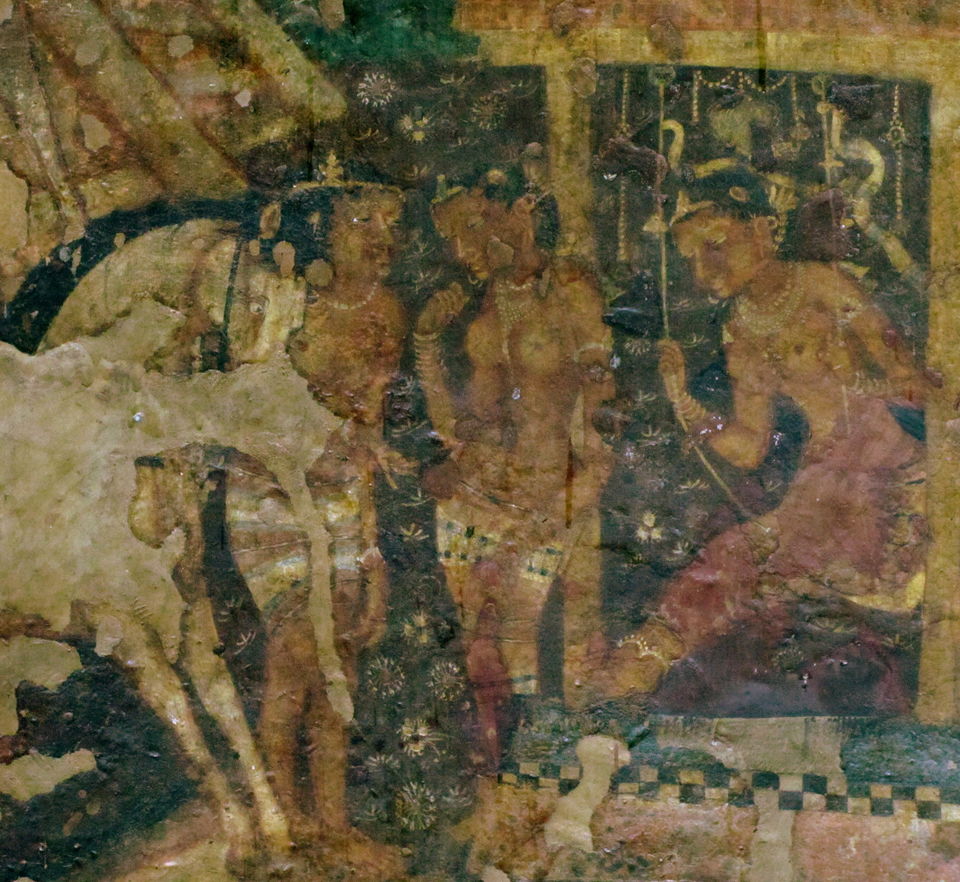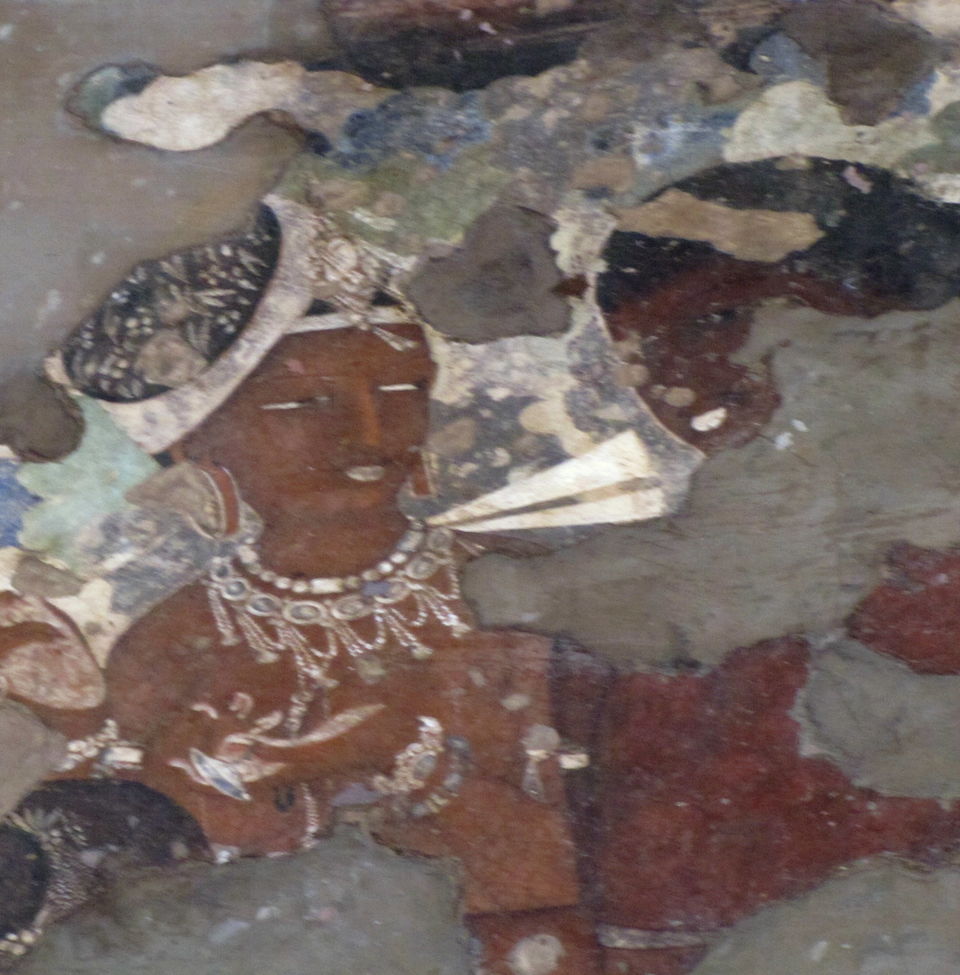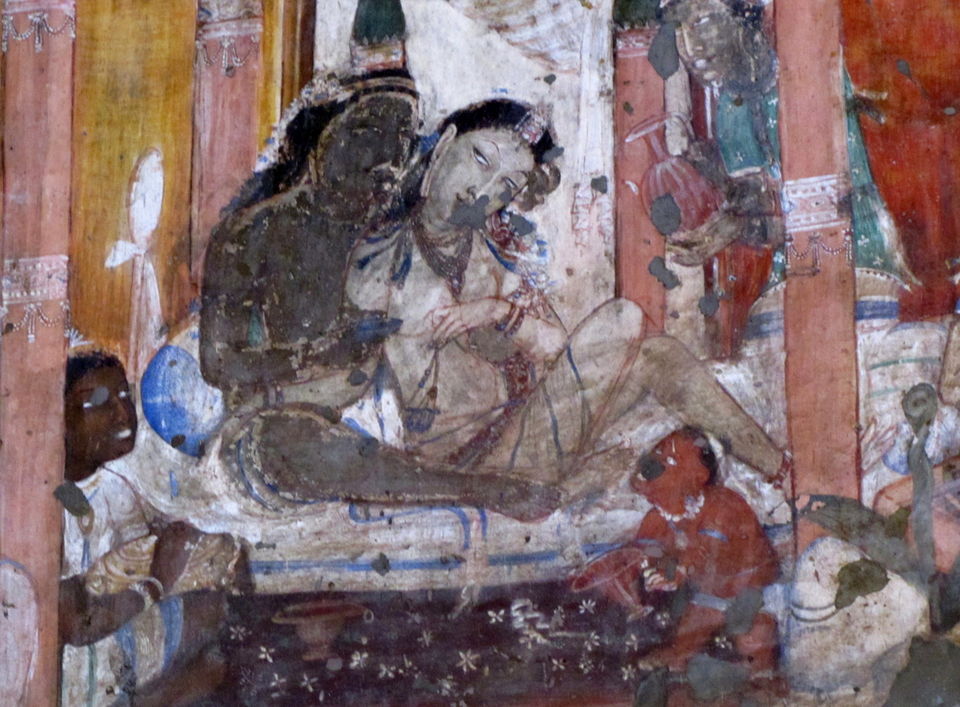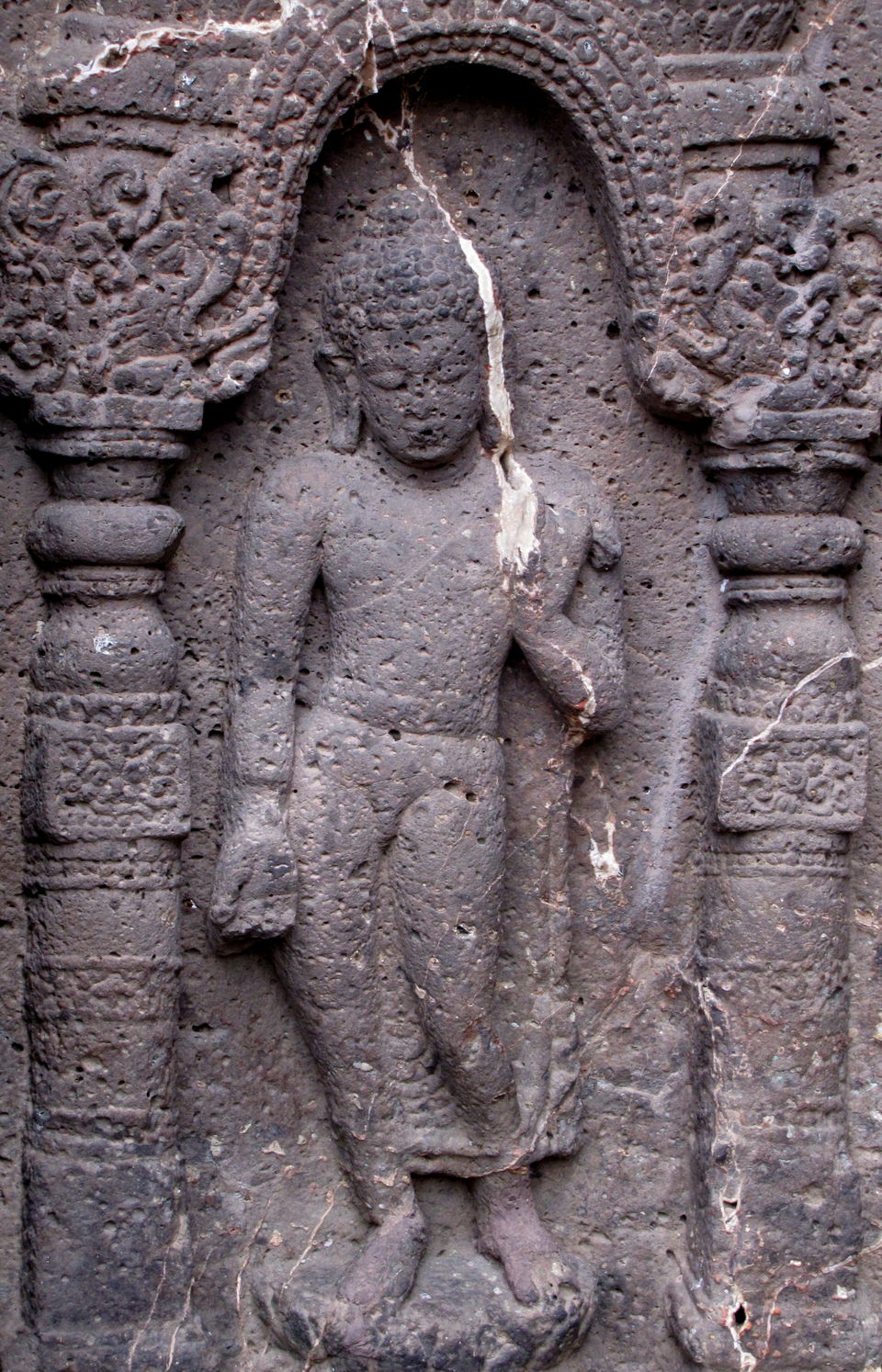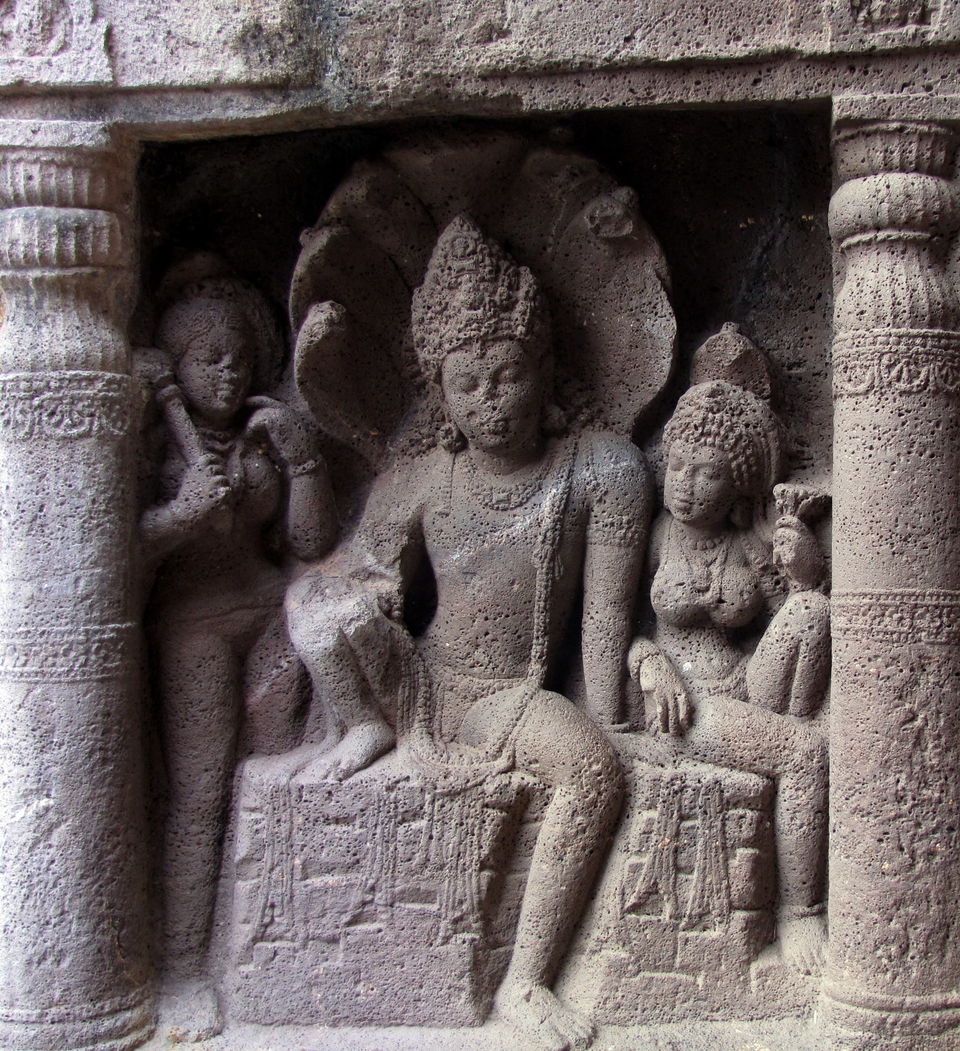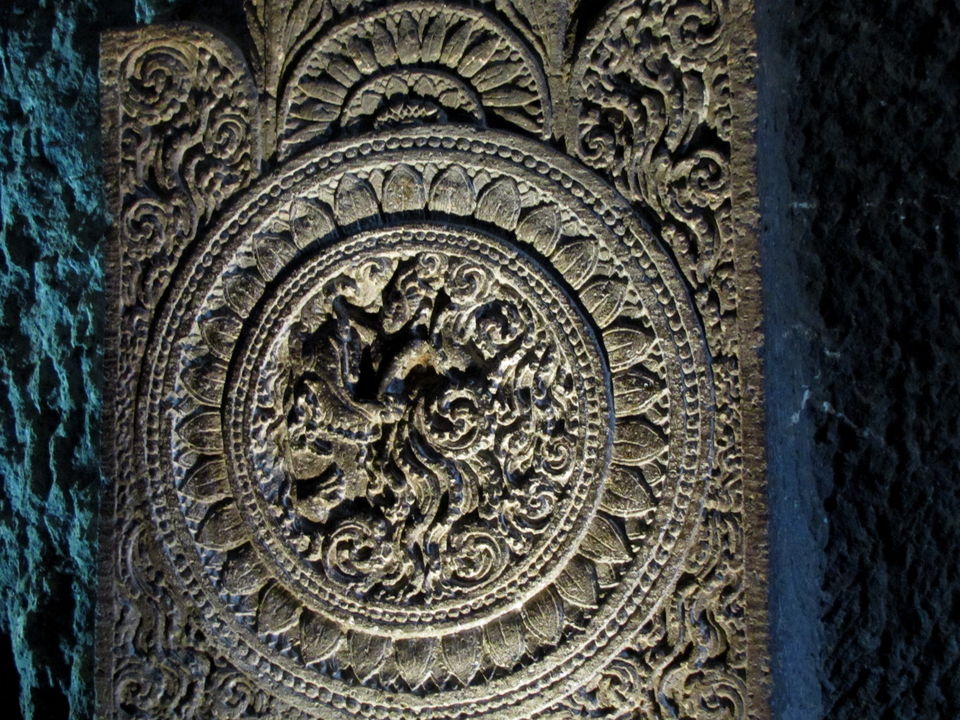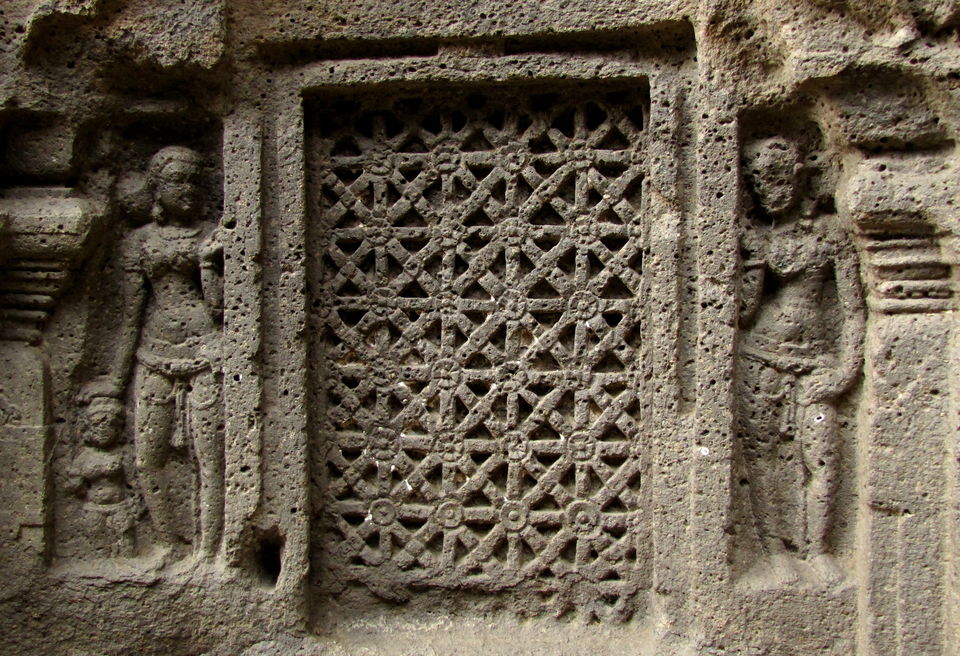 Ajanta is bound to leave a person breathless. The caves of Ajanta are like a moving canvas – holding the moments in those paintings in an eternity. The moment I entered the caves, time seemed to have stopped and draw me away back to the times of Buddha – a living legend. The characters in the paintings were all so lively, the expressions so dramatic, that one cannot help but stoop in front of them with awe. All the figures are painted so delicately; the gait, the soothing composure of Buddha in his different reincarnations, left me speechless. It is really fascinating to think about the people who had carved out all the thirty caves of Ajanta, with so much patience, perseverance and care! The whole of the first day we had to spend in seeing all the caves in Ajanta.
Next day, early morning, we left for Daulatabad fort and Ellora. Daulatabad was a well-protected fort, situated in a strategic location, and was almost impenetrable. It was attacked many times, but could be conquered only twice. A narrow dark shaft of a staircase led to the first level of the fort. The horrendous smell of bats inside the passage left us all traumatized. After the first flight of the stairs, we gladly embraced the warm sunshine that came pouring down on us. There are multiple more flights of stairs that ultimately lead you to the top of the fort. And from the top, the view of the surrounding valley is breathless.
Soon after, we left for Ellora cave-temples. On the way, we paid a quick visit to Aurangzeb's tomb. Finally, at around 2 in the afternoon, we reached Ellora. The stone carvings inside the caves sent a shiver down the spine. There are three sets of cave-temples in Ellora - Hindu, Buddhist and Jain. All of them are sculpted with figures of such pristine beauty. One should definitely visit Ajanta and Ellora at least once in her/ his lifetime.
[P.S. Four of the caves in Ajanta are going to be closed down soon (by ASI) because of intense damage to the paintings inside (as the guide had told us). Instead, a replica of those four major caves will be placed somewhere near the Ajanta caves. So, better hurry!]
A few details of the trip -
We took a State bus (Asiad) from Pune on Saturday morning at 12.00 a.m.
The bus reached Aurangabad at 5 in the morning, that day.
That day itself we visited Ajanta by a hired car.
Next day (Sunday), taking that same car, we went to Daulatabad Fort and Ellora.
Sunday at 11.30 in the night, again we took a bus to Pune.
The bus reached Pune within 4 in the morning
There were 8 of us. That's how the cost was divided and became minimal. A good place to stay for smaller groups can be Youth Hostel, Aurangabad. :)