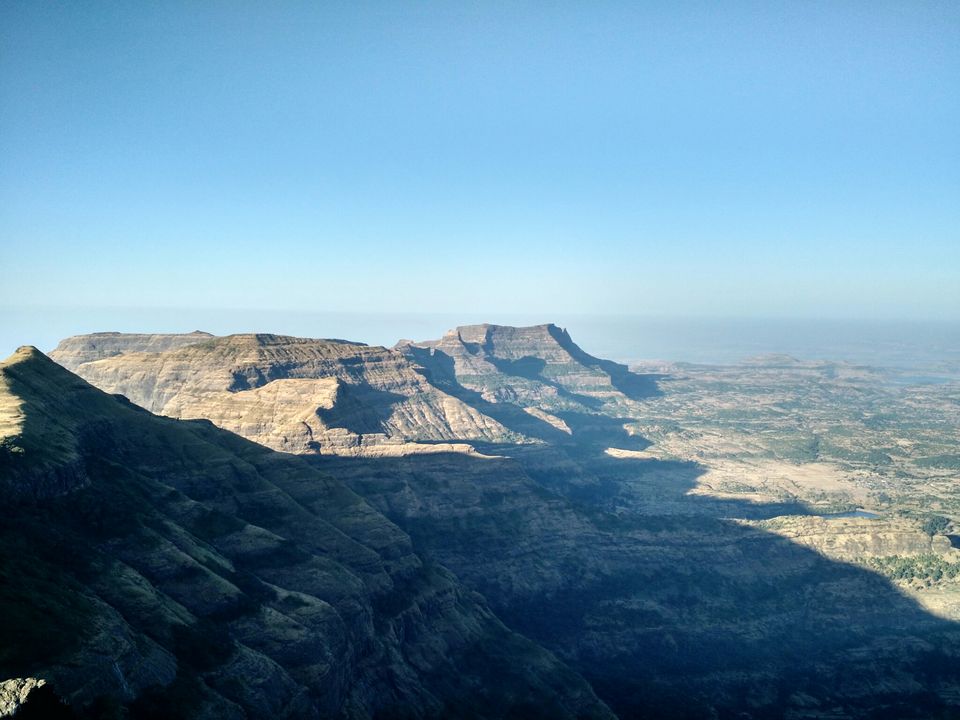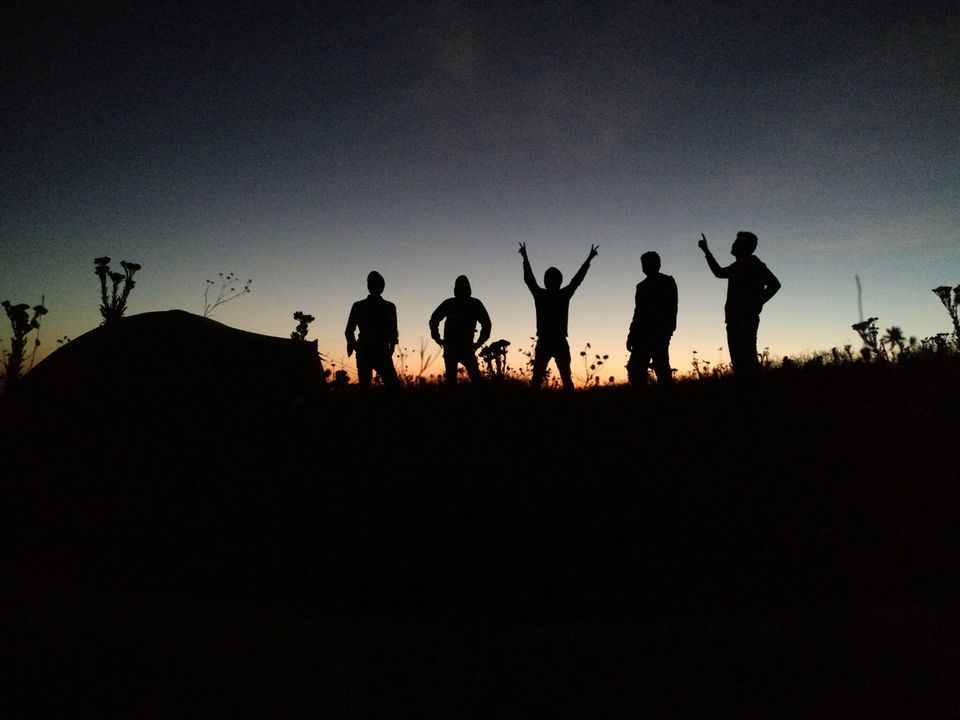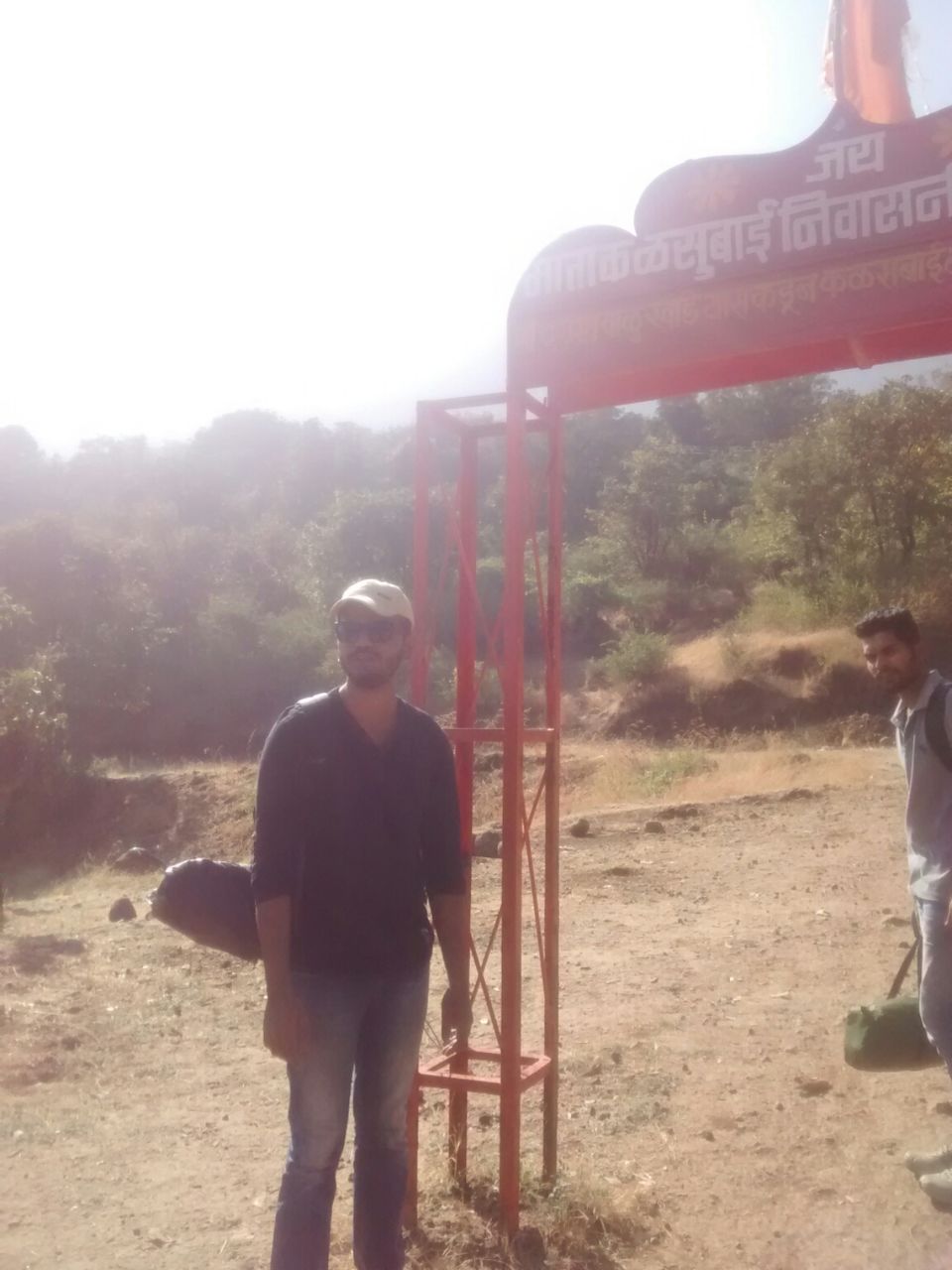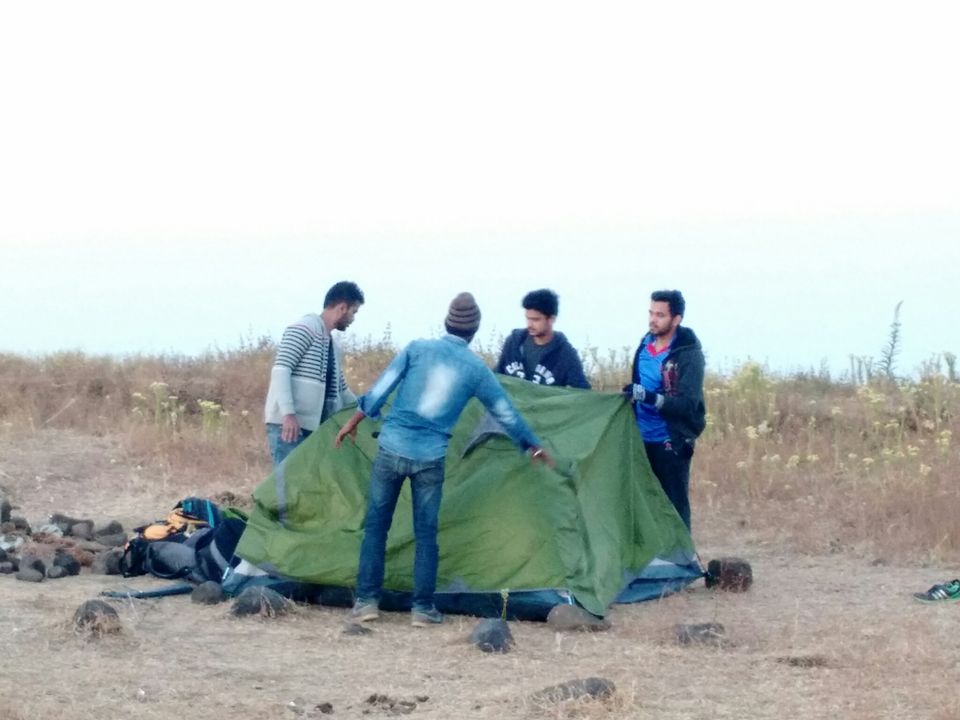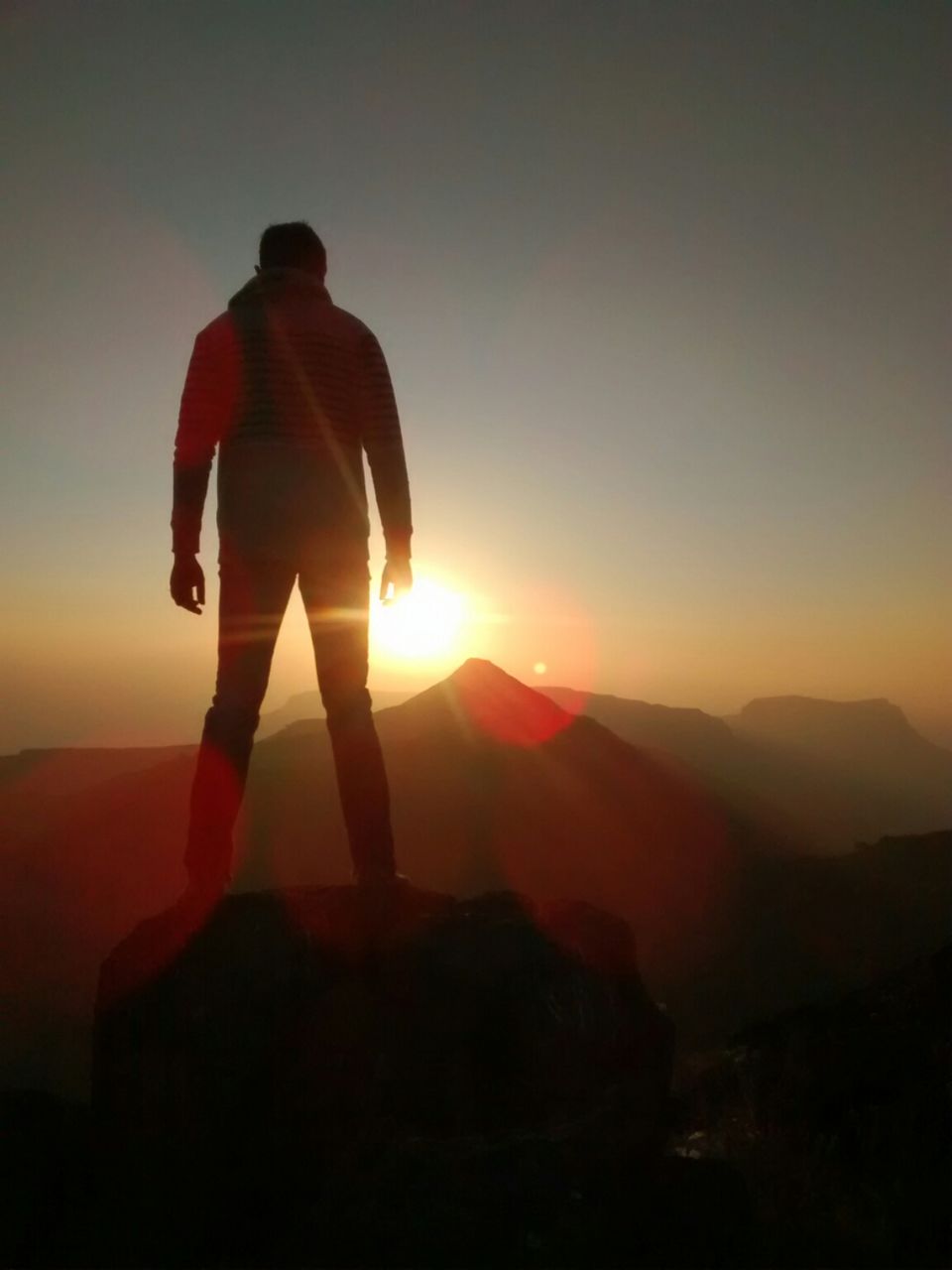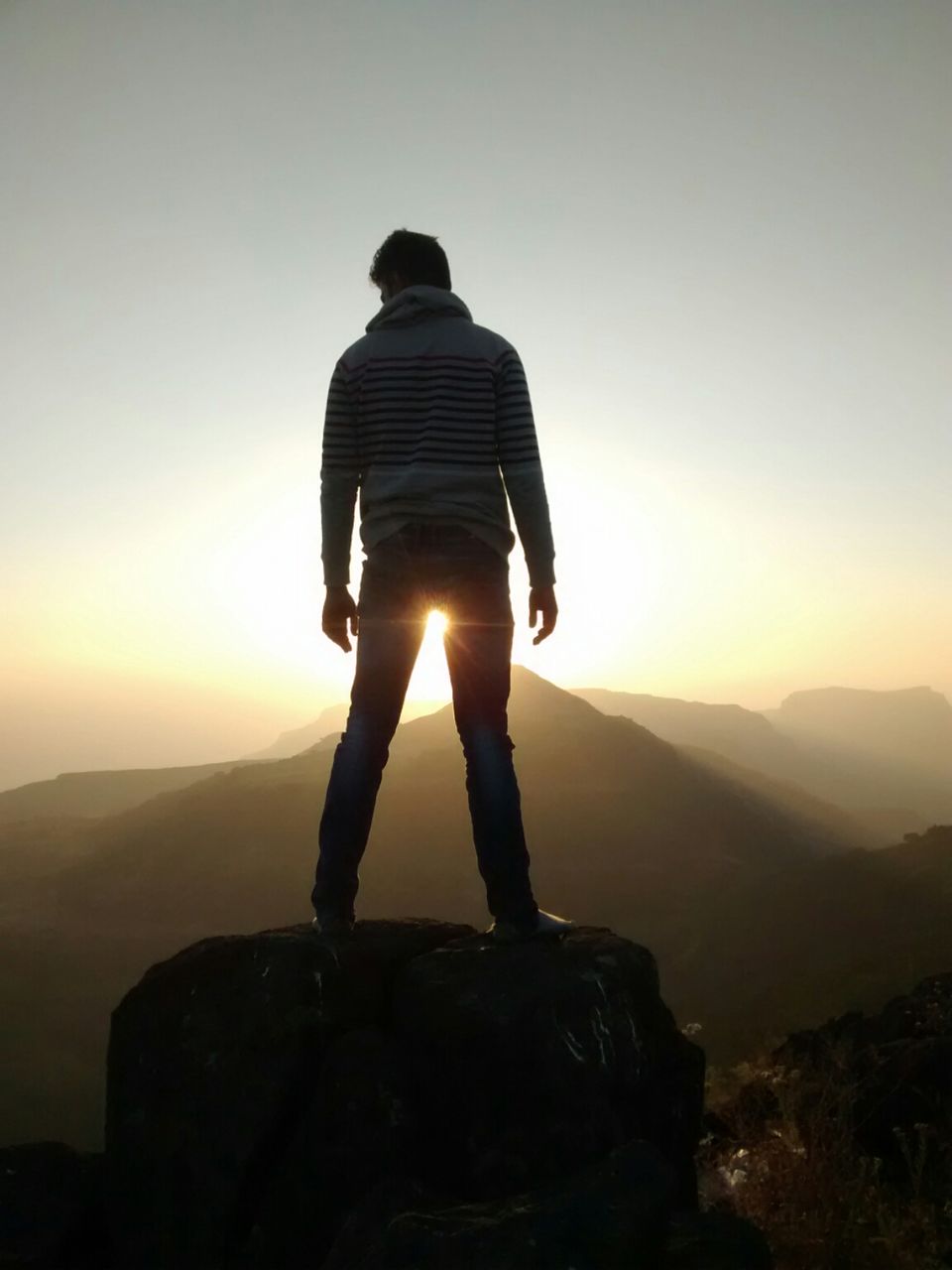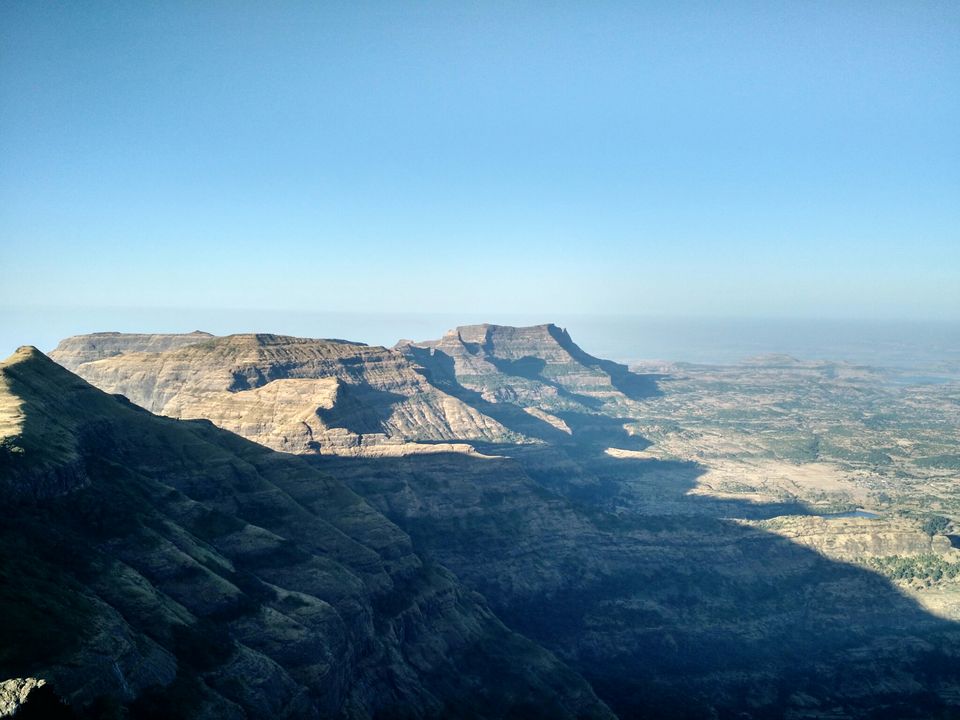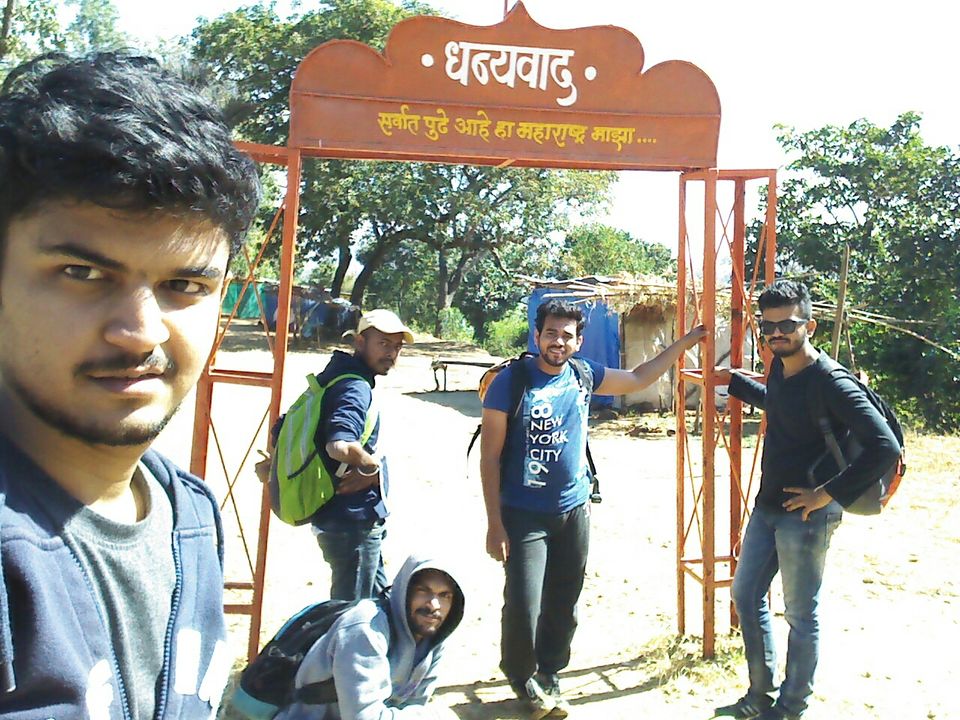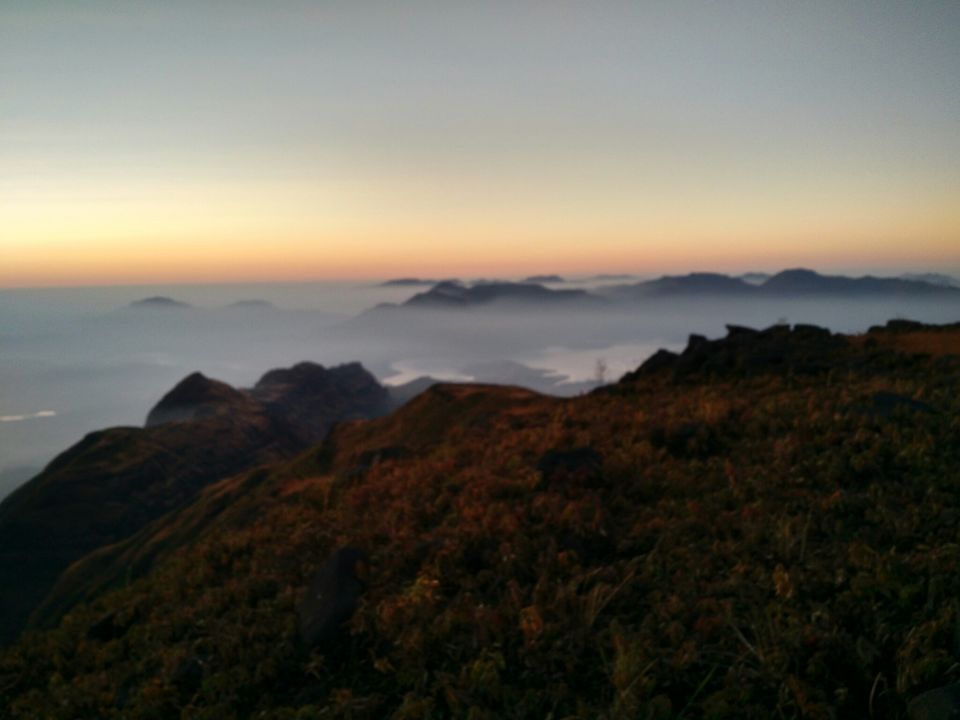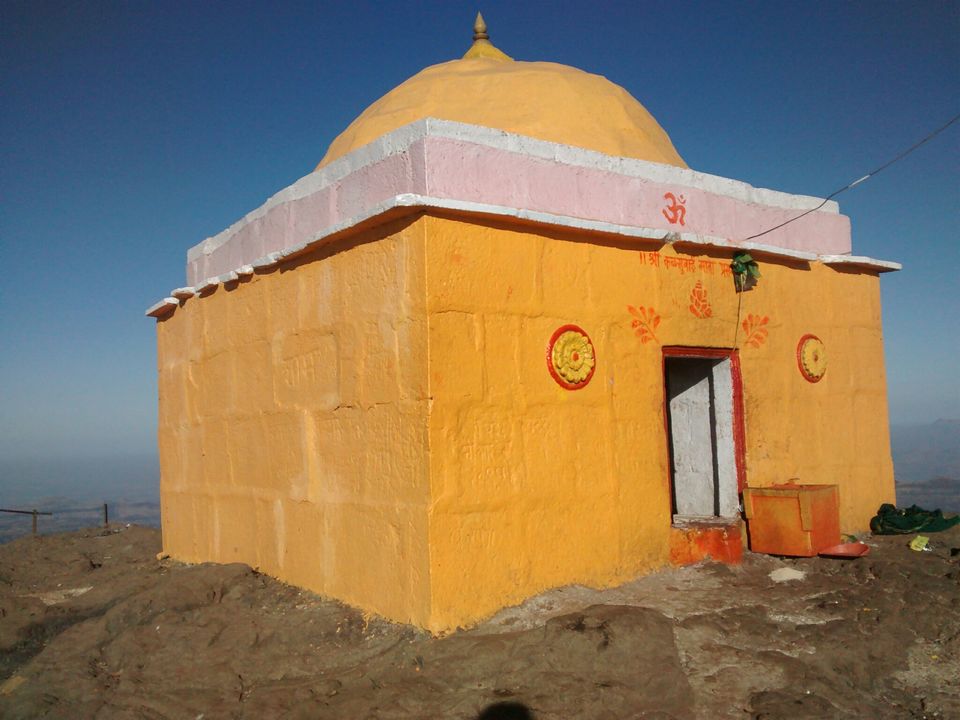 It was a long due plan to get to the top of Maharashtra but for some reasons things weren't working out. But on one fine day it did and we packed our backpacks to go on a trek which will be remembered for the rest of our lives. We started our journey early in the morning and we reached kurla station. We boarded a local train to get to kasara and a state transport bus to reach Bari which is the base village of kalsubai. It is always an awesome experience in st buses with so many new people wanted to get to know you even for a shorter period of time. as soon as we reached Bari I knew it was going to be an awesome experience. The scenic beauty of that village was mesmerising with so many mountains surrounding the village. We had some breakfast at Bari village and we started our trek. In half an hour we recognised that this trek is not going to be as easy as it seems. We  took a rest for five minutes and started climbing again.
     after 2 hrs of climbing we saw a small tupari which served nimbu pani. We were exhausted and was happy to see that we rested there for 15 min listened to motivational Edm music and started to trek again.
By 5 30 we reached a tupery at the top and we had our chai and biscuits over there. From there it was just 15 min to reach atop Maharashtra. By 5 50 we reached at peak and the view from there was AMAAAZZZIIINGG.
   Cool breeze started to flow all over our body which took away all the exhaustion from climbing 5400 fts. We took some photos and started to look for a place for building the tent. Around 6 15 we saw sun was filling the colour red into the sky and started to go down the horizon. We stopped our work and sat on the rocks to witness that beautiful scene. We built our tent and lit fire. Cooked some ready-made food , had our dinner and sat around the bonfire. The winds were too chilly and it was 10 to 12 degrees at the top. I was wearing a t-shirt over that a full sleeve t-shirt and on that a sweater but still was shivering like hell.
   The sky was full of stars. And was completely spooky. UFO stories, ghost stories were shared by each other and was frightened to even look behind in the dark.
We went in the tent at around 11 30 pm for some sleep the locals have warned us about the sightings of fox where we built our tent. I didn't sleep as it was too cold for me, at around 2 am i heard a voice which was very scary it was howling of foxes near our tent I woke up my friends and saw through the window of our tent there was eight of them from merely 15 meters from our tent. It was scary and we didn't utter a single word from our mouths and kept really calm. The foxes saw our tent and came towards the place where we cooked our food ate some leftovers and went in the other direction.
   After that no one was able to sleep but still we took a nap of half an hour. At 5 am it started to lighten up and we went out of the tent to see a view which I can't forget for the rest of my life. We were above the fog and it felt like top of the world. we took some awesome photos there and sat for a while. After that we went to kalsubai temple and took blessings of the goddess. After that we ate pohe and potato chips (best combination) and drank chai and began our descending.
In 2 hrs we reached the base. It was a sad feeling to leave that place and to start the ordinary routine again.
We took a lift from a 12 seater Jeep to reach to kasara stn. The driver let us sit at the top of the Jeep it was a wonderful feeling with cool winds flowing over our faces.we reached kasara and took a train to CST and thus ended our journey.
My advice to the trekkers who wish to trek kalsubai is GO FOR IT. It is always an amazing experience. But Carry good winter wear with you whatever may be the season. And yes, please don't litter .